Some of the links in this article are "affiliate links", a link with a special tracking code. This means if you click on an affiliate link and purchase the item, we will receive an affiliate commission.
The price of the item is the same whether it is an affiliate link or not. Regardless, we only recommend products or services we believe will add value to our readers.
By using the affiliate links, you are helping support our Website, and we genuinely appreciate your support.
Last updated Mar. 12, 2023 by Peter Jakes
The zeal to make over $100 per day has recently increased. Almost everyone on the internet is interested in finding fast ways to make a living online.
As a result of the high demand for internet-based income, many fraudsters have weighed into numerous online platforms to defraud ambitious people. So if you want to make money from the internet, you should be creative enough to avoid scams.
So what are creative ways to make $100 a day? In this article, you will learn how to make over $100 per day.
86 Creative Ways to Make $100 A Day (How to Make Money Fast)
If you have searched endlessly without finding a reliable means of making money online, keep in mind that you are about to embrace wealth with creative tactics.
If you must deploy any creative approach, you must be willing to work hard to earn some cash. You don't necessarily have to work throughout the day.
An hour or two can fetch you over $100 per day. You can deploy the following 86 Creative Ways to Make $100 A Day.
Get paid from watching videos in InboxDollars
One of the simplest ways to make money online is getting paid to watch videos online. Instead of wasting a couple of hours watching videos for free online, you can convert this hobby into a gold mine.
InboxDollars is willing to pay you for watching TV shows, the latest news, movie previews, celebrity videos, and other interesting content. Once you sign up, you will be paid a $5 bonus for taking this action.
So how do you earn from InboxDollars?
The process is simple. Visit InboxDollars and sign up. If you have an already existing account with them, log in with your account information.
Once you are logged into the platform, you will be provided with a list of videos to watch. After watching these videos, InboxDollars will reward you with free cash or gift cards coming from famous brands.
However, before earning a suitable amount from the platform, you need to watch the entire video contained in a playlist. You can check the duration of all the playlists to get started with the watching session.
In most cases, the playlist watch hour often ranges from a few minutes to more than half-hour. If you are consistent with this habit, you can earn more than $200 per month from watching your favorite content.
To earn from inbox dollars, you must live within the United States. You must be more than 18 years old as well.
But if you are from other countries outside the United States, you may consider using other options listed below.
Consider selling on Etsy
Selling on an online marketplace such as Etsy can change your financial story after a while. However, before you consider selling on Etsy, you need to become a creative person.
Once you are creative, you will find workable ideas that can enable you to make over $100 per day. All you are required to do is make creative crafts and list them on the platform.
You can earn some money via this process. The best products to sell on Etsy consist of digital arts, handmade jewelry, stickers, photography, and many others.
Earn from playing games online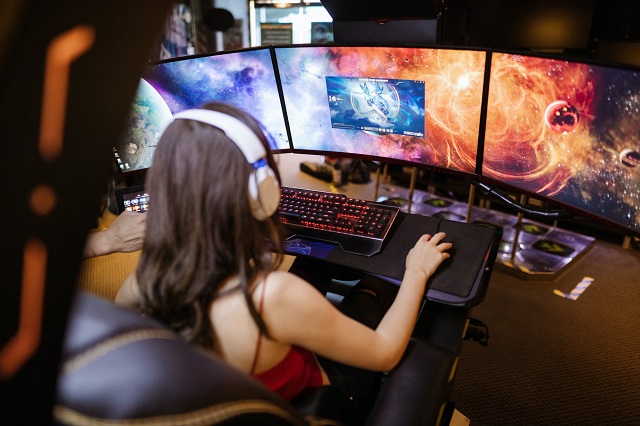 Instead of spending hours playing games on your computer or phone, you can convert such a habit into a paying opportunity. Mistplay is one of the best legit Android apps that can pay you to play your favorite game.
With over 78,000 reviews on Google Play, Mistplay attains an average score of 4 stars. To earn from Mistplay, you have to download the app on your smartphone.
You only need to play the game for 2 to 5 minutes to start earning units. You can earn extra units when you share your feedback about the game with its developers.
With the provided feedback, developers can update the user experience. To redeem your earnings, you need to reach certain units.
You can redeem your payment via Amazon gift card, Visa gift cards, iTunes, free gift cards, and other payment options. Mistplay is not available in every country.
Hence, if you notice that the app does not work on your location, you can try out other creative ways of making $100 per day included in this list.
Google Adsense
You may be wondering if Google Adsense is a great way to make $100 per day. However, many bloggers are making a decent living from Google Adsense.
But before you earn from Google Adsense, you must be willing to put extra effort to ensure that your blog becomes a huge success. Google Adsense is a means to convert your writing passion into a genuine source of income.
But before Google allows you to apply for AdSense, you must have a successful blog. Sometimes, you have to wait for months before getting the AdSense.
But once you are eligible, you should be on your way to gaining financial freedom with time.
How to get started with earning with Google Adsense?
Before you can earn with Google Adsense, you need to get a website and great engagement. Once you create your Google Adsense account, you can slowly grow your account and gain financial freedom with time.
Blog writing
Blog writing comes with great benefits. If you are opportune to write for a big client, your article will likely appear on a bigger website.
This will surely give you a boost in your writing career. As a writer, you can earn as much as $1,000 per article and as low as $100 per article.
The fixed price between you and your client depends on the conclusion of the pay rate. Some clients prefer not to negotiate, especially if you are writing for the first time.
They have prepared their standard for payroll per article. However, if you have a great portfolio, you can win better deals from clients.
Some professional freelancers earn up to six figures per year writing from home.
How do you begin your freelance writing career
?
Firstly, you need to build your strength in writing in a particular niche. It can be health, tech, education, and other niches.
Once you are good, create a website and design a writing portfolio. Create a video telling people about your writing abilities and what makes you the best candidate for a writing job.
Once everything is set, begin to apply for jobs. Visit top freelance writing platforms such as Upwork, Fiverr, Freelancer, and many others.
Follow the platform's registration process to sign up and apply for remote writing jobs.
Sell things on Facebook Marketplace

Most people never realized the power of selling on Facebook Marketplace. You can literally sell anything on Facebook if you understand how its marketplace functions.
Since there are billions of people using the platform, you can easily find your customers on the platform. Facebook devised a means of providing relevant products to customers in need of such products.
Some products that perform excellently on Facebook consist of cleaning supplies, glassware, furniture, books, and many others.
When you want to sell, ensure to review policies made by Facebook regarding its marketplace. Proceed to take advantage of it.
Sell stuff on Craigslist marketplace
Another means to make over $100 per day is selling on Craigslist. Like Facebook Marketplace, Craigslist is a great platform to sell goods and services to prospective clients.
You don't need to become a professional to reach a Milestone on this platform. In fact, Craigslist is the best place for a newbie to start up.
How to sell on Craigslist
Firstly, you have to open the craigslist website using any preferable web browser. The Craigslist platform will automatically determine your location.
You can change this depending on your intention to sell. Click on 'create a posting' on the left side of the page.
When it loads, select your preferred location and answer the necessary answers. Click on Continue to move ahead.
On the next page, choose the category of the item you desire to sell. Note that you cannot sell tobacco, firearms, alcohol, and other items on craigslist.
You are expected to provide many details on the form page including item descriptive title, product description, and the selling price. Once the form is completed, tap on continue.
Note that the location you added to the form will determine how you play targeting your clients. Choose quality images and add them to the picture to complete the process.
Once everything is completed, the business is ready to earn you over $100 per day.
Sell online courses
People search endlessly for the best ways to develop themselves online. Enrolling in an online program happens to be one of the great approaches they take to reach their dream.
If you have a passion for teaching people your creative skill, this is the moment for you. Experts reveal that online instructors make $400,000 to $1 million per annual.
Your payment has to depend on the price you added to your course.
Provide answers to questions on JustAnswer.com
One of the best ways to earn money from your profession is by answering questions on the just answer platform. The good news is that questions asked on this platform are not as hard as you may be thinking.
However, you still have to answer them professionally. This implies that you have to answer questions based on your career part.
Before you can create an account in the JustAnswer platform, you will have the chance to select as many expert categories as possible. You need to upload your resume expressing your education and experience background.
Some fields in the platform may demand your credential. If you are required to provide your credential, go ahead and give it the best shot.
Earn from taking surveys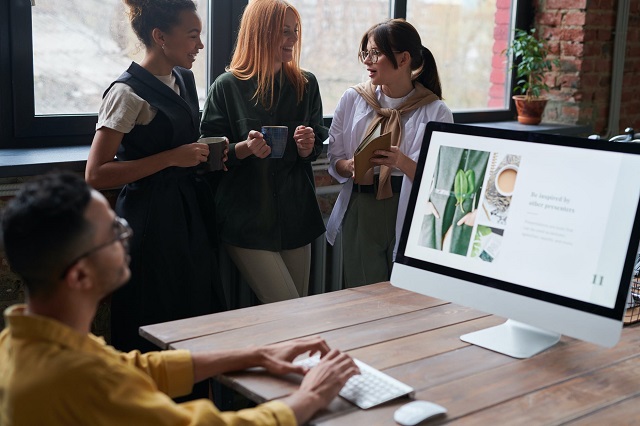 There are many platforms where you can earn over $100 per day by completing all the surveys provided to you. Platforms like Swagbucks, cashkarma, and many others, allow you to earn extra money if you play by their rules and complete simple tasks.
However, if you don't know how to walk your way through, you may not actualize your aim of making over $100 per day from the platform.
Become a search engine evaluator
Most tech giant companies depend so much on an algorithm to accommodate their billions of users. However, these algorithms still develop some flaws with time.
Top companies are aware of these flaws and are willing to pay for the fixing. Companies such as Lionbridge and Appen employ the services of search engine evaluators.
Search engine evaluators can earn up to $15 per hour. If you work consistently for a few more hours, you can exceed the $100 per day goal which you set earlier before joining the platform.
Create websites for people
Web designers are actually living up to their expectations as they make a decent living from their careers. However, before you become a professional web designer to handle clients' jobs, you must learn the website creation process.
Once you understand how things work on the platform, you should be walking on the path of gaining financial freedom with time. Most web designers earn about $24.70 per hour or $51,000 per year.
But this pay rate may vary depending on your client and the length of business.
Create videos for clients
If you are not a video creator, you may never realize the benefits associated with this skill. Video creation enables you to tap into your creativity and become the best at what you do.
Firstly, you need to understand video creations and editing as a professional before looking for jobs. If you work remotely, you can find opportunities in freelancing platforms such as Fiverr, Upwork, Freelancers, and many others.
Create podcasts
Recently, people create podcasts to make podcasts for their listeners. The pay rate per episode depends on the number of listeners you have.
For instance, if you have over 1,000 listeners, you will earn $22 per episode. If you have over 1 million listeners, you can earn up to $27 per episode.
So you have to work extra hard to increase the number of your listeners per episode. After creating your episode, you can sell your subscriptions to your listeners.
As a newbie, you may allow people in for free. But once your platform increases, you may begin to charge new members for a subscription fee.
Before concluding on a topic, run a survey check on iTunes to see if people actually love listening to a particular topic of interest.
Participate in an Online Focus Group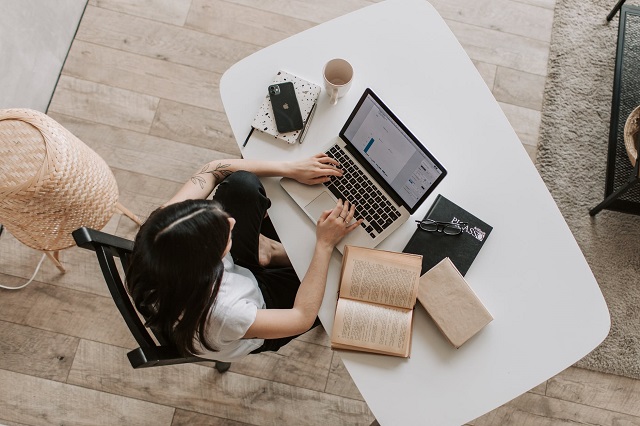 Most people consider this opportunity as the best side hustle anyone can do. The task you will be doing is to complete a Zoom interview or phone conversation with another person.
Your employee can also give you other related tasks. You can earn $20 – $600 per hour from this side hustle.
Hence, your payment depends on your experience in executing the fieldwork.
Partake on Mechanical Turk
Amazon mechanical Turk is a platform specifically designed to enable you to earn $6 – $12 per hour. You are expected to complete small online tasks for payment.
Some of the tasks you will do on Amazon mechanical Turk consist of audio transcription, generating excel spreadsheets, taking surveys and many many others.
Begin room rental business on Airbnb
Most people are making a decent living by renting out their spaces on Airbnb. You can make up to $50 – $150 per night when you rent your space to another person on Airbnb.
The rental price depends on the size and comfort of the room. You can use the Airbnb calculator to get the actual cost of renting your apartment to people.
Once you have a spare room at home, you can list it on Airbnb and earn some extra money.
Become a website tester
Website owners are looking for a means of making their websites become user-friendly to their readers. When a website is user-friendly, people can easily navigate across to sources for information.
Platforms such as UserTesting and TryMyUI were created to help you earn from testing people's websites. You can earn $10 to $20 between 20 minutes and one hour of testing people's websites.
Rent out a parking spot
Another great way to earn extra money is by renting out your parking spot. Many people are searching desperately for a safer spot to park their cars.
If you have extra space, you can promote the offer in Airbnb and find clients willing to pay for such services. You can earn $50 to $200 per night by renting out your parking slot.
Become an editor
Like copywriters, you can make a decent side hustle from editing people's projects. If you can work fast enough, you can stand the chance of making more money before the end of the day.
Professional editors may cost $30 to $200 editing a single article. This implies that if you can edit up to 10 articles per day, you will be heading towards gaining your financial freedom with time.
Your pay rate has to depend on the standard of your work. To get started with your career as an editor, visit top freelancing platforms like Guru, Fiverr among others.
Become an affiliate marketer
As an affiliate marketer, you will be opportune to earn above your expectations. However, before you consider earning from many affiliate platforms, you must devote your time learning how to get started.
First, you need to generate affiliate links to refer people to make an extra income. You will earn a commission by selling other people's products.
The best affiliate programs to consider are eBay partner Networks, Clickbank, partner stack, Amazon affiliates, etc. Visit some of these programs and apply. Read their terms and conditions to ensure you are not making a mistake.
Participate in writing contests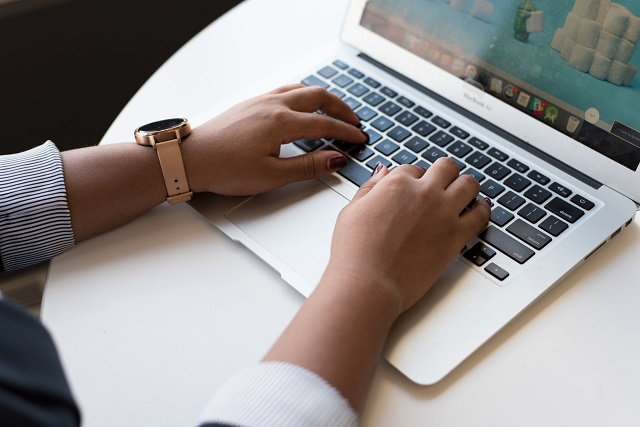 When you participate in a writing contest, you can stand the chance of earning $200 and above per contest. Some contest organizers can pay as high as $1,000 to $10,000 as the winning price.
Hence, if you have a passion for writing, search for an opportunity to earn extra funds from your passion.
Earn from reviewing posts and pictures
Post and picture reviews have helped many businesses reach a greater milestone in their daily activities. When you have a large Instagram following, you can connect with a brand that sells related products with your content and partner with them.
You can review their products as pictures and convince your followers to patronize the brand. If you are consistent with this practice, you can earn $10 to $25 in gift cards from the business owners.
You can also receive free gifts and services worth a few hundred dollars. But this has to depend on the company.
Become an online Mock Juror
The role of mock jurors is to assist lawyers in reviewing detailed evidence about a case. Lawyers often rely on the analysis of mock jurors to prepare the actual case.
For some time now, mock jurors work directly with lawyers. Although many people still stick to this practice, you can work remotely with innovative platforms.
Online Verdict and eJury are platforms that allow you to work as an online mock juror and earn $5 to $60 per hour. Your role has to depend on the agreement you reached with your employer.
Before qualifying for the position of the online juror, you need to be at least 18 years or older, be a U.S. citizen, and must not have any past felony convictions. Once you have these qualifications, go ahead and complete your registration process.
Rent your Yard for Boat Storage
Most people need space to store their recreational vehicles and boats, especially during the off-season. You can take advantage of this opportunity and make a decent living.
But you need to have enough space to accommodate your customers. If your Yard is small, you can still sample it on Airbnb and accommodate clients with little needs.
The payment will depend on how long the client intends to leave the vehicle in your yard. You can make $100 to $600 per night. But your earnings depend on your agreement with the customer.
Publish an Ebook
Ebook publishing can enable you to earn extra dollars in recent times. Put some ideas together and self-publish the book on any self-publishing platform like Amazon Kindle Direct Publishing.
When people purchase the ebook, you will pay a certain commission to the publisher and keep the rest. You have to promote your ebook on all social media platforms to attract an audience and gain attention.
Once you have a large audience willing to read your book, you can earn as much as $100 per day or more.
Review music for extra cash
Music lovers can grab this opportunity to earn extra money. Slicethepie is a platform created to enable people to listen and review unsigned artists online.
All you need is 5-10 minutes per day to complete your daily tasks.
Get paid to become a friend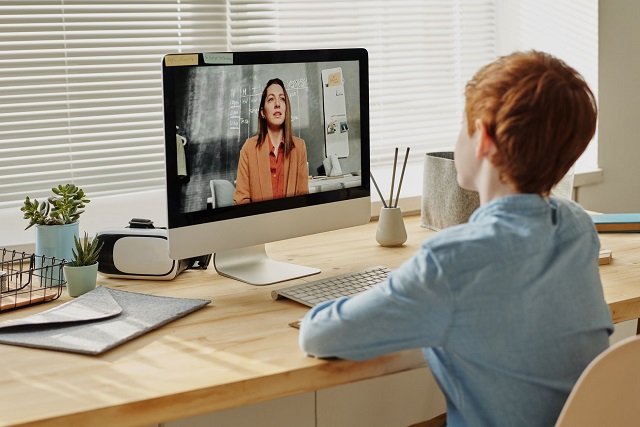 You can rent your free time to spend it with someone else. In the end, you can make some cash out of this hobby. Rent a Friend is a legit US-based service where people pay $10 to $50 per hour to hang out with you.
If you live in the United States, you may consider renting your free time out. You may also see similar services within your locality.
Hence, endeavor to do your research to discover ways to rent out your time around your environment.
Earn from Twitter
If you have enough following on Twitter, you can earn from $0.5 to $20 per post. But your tweet must be sponsored by a brand for you to get paid for this habit.
If your audience loves to talk about shoes, you can share content related to footwear with them. You can always earn with PaidPerTweet, SponsoredTweets, and other related services on Twitter.
Get paid for driving people around
People love to travel to a new destination. Uber, Lyft, and other companies emerged to give you a chance of earning extra money to drive people around.
You can sign up with any of these services and earn extra cash from the job. You can earn up to $35 per hour from this side hustle.
Write Slogan for websites
Once you are a dedicated writer, you can get the opportunity to write slogans for companies. You can earn $25 to $800 per Slogan. Your pay rate has to rely on the companies' budget and target.
You can find companies in need of Slogan writing services from any freelance job website.
Write Resumes and Cover letters for job applicants
Most job applicants have discovered the role of a quality resume in increasing their chances of securing a job. You can devote your time writing resumes for applicants across the globe.
Visit the job forum to promote your quality resume writing abilities. If you have accomplished any success in the past, you may also share your testimony with them. You can earn $20 to $800 per resume.
Imagine when you write about 5 resumes per day. You can reach greater earning potential within a short time.
Sell off your used clothes
You don't have to keep old clothes in your wardrobe for a longer time. Several platforms have emerged to assist you in selling off your used clothes to people across the globe.
You can sell your used clothes in thredUP, eBay, RealReal, Facebook Marketplace, among others. You can earn from $3 to $150 depending on the quality of the clothes.
Establish a garage sale
With the idea of a garage sale, you can make a few dollars every day. However, you have to promote yourself to the people around you.
This promotion will enable you to succeed with this creative way to make $100 per day.
Sell used books online
Most people never realize the profit they can make from selling used and old books. Since the buyers are not after the beauty of the books' exterior, they can gladly buy from you.
The knowledge contained in this book is essential to the buyers. For the sake of this knowledge, you can sell the books at $2 to $50 per book. But ensure that it is cheaper than its new counterpart.
Sell your photos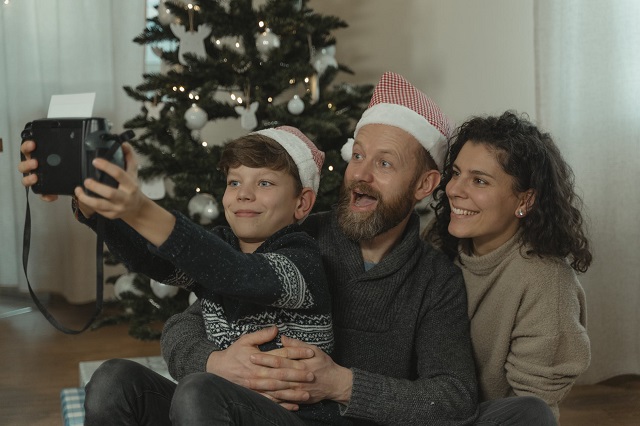 Most people rely on selling pictures to make a decent living. However, if you want to sell your photos, you need to become a professional photographer to capture moments.
You don't use a smartphone to capture the images. Since you intend to sell the images, buy quality cameras and begin with something positive.
When your camera is good enough, you can make up to $100 per photo.
Teach people Video Games Domination
Everyone cannot participate in academic tutoring. In fact, the increasing desire of people to play videos has increased in recent times.
You can earn as much as $20 per hour. Teach people how to play and win.
Sell your Gift cards
Sometimes, people can offer you five gift cards to you. Since you are not doing anything with the cards, you can sell them and earn up to an 85% share of the card's value.
Sell your Junk Mail
Junk mails can be a lucrative way to make money online, only if you understand how it works. A market research company known as The Small Business Knowledge Center is willing to buy your junk mail over a price.
The company uses the information you provide as its financial and insurance services to enlighten clients over what their competitors are putting out there. You can sell your junk mail at $20 every two to three months.
Teach children
Aside from teaching grownups, you can also teach children about a particular course online. You can check out Help My Kid Learn, Starfall, FunBrain, among others to see how you can earn a living from teaching children online.
Teach people English online
Most international businesses operate in English. So most people are willing to learn the language to grow their career and attain bigger goals.
You can visit platforms like VIPKID, DadaABC to get started. However, you need to be fluent in speaking English to qualify.
Create animation videos for clients
You can earn a living from creating animation videos for clients. You have to develop skills in video editing.
When you showcase your samples on social media and freelancing job platforms, you will likely receive contact from clients.
Rent your car
You can create passive income from renting your car out. In fact, most people consider this method one of the best ways to earn cool cash.
You can use popular car rental services like Turo and Getaround to find clients willing to rent your cars.
List your house in booking
If you have houses to rent out, you can do that conveniently on booking.com. Another option you may consider is Airbnb.
Whichever option you choose, ensure that you read the terms and conditions of the rental agencies before you proceed to list your empty house. You can earn a decent passive income from this tactic.
 Sell on Amazon
One greater platform that some people neglect is selling on Amazon. This online marketplace enables millions of people to earn cash by selling any product.
To sell on Amazon, visit sell.amazon.com/sell to get started. But when you make a sale, Amazon will charge you $0.99 for the sold product.
Preferably, you can subscribe to the monthly plan of $39.99. Read the terms before listing your products on Amazon.
Sell on eBay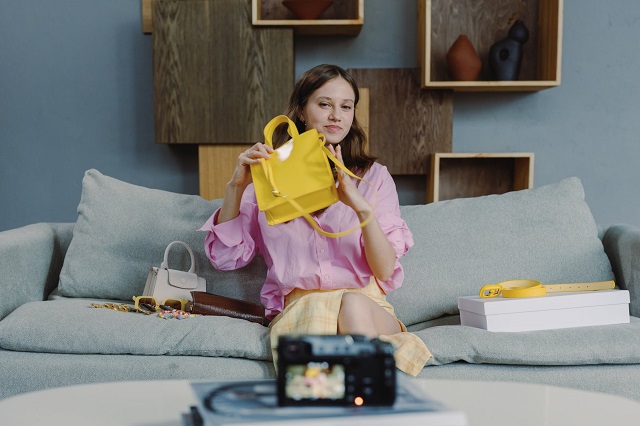 EBay is another marketplace to make over $100 per day by selling products. You can visit eBay.com to see how to sell your products on the platform.
Become a field agent
As a field agent, you will perform numerous tasks, ranging from conducting surveys to inspecting prices of services needed by clients. You can make money creatively as a field agent. Visit Field Agent  website to get started.
Babysit for extra cash
Many professionals work tirelessly to meet their needs. Since they are always engaged, they often hire babysitters to help out. You can visit Care website to find opportunities you can grab as a babysitter.
Deliver foods
You can convert your spare time to work for a food delivery agency. Uber Eats, GrubHub, Postmates are some food delivery agencies you can work with to earn extra cash.
Before joining any of these agencies, go through their terms and conditions to be on the right track.
Be a dog walker
When you sign up with platforms such as Wag! Or Fetch, you can conveniently walk people's dogs for a particular fee. Follow the terms and conditions of the platform to earn extra cash.
Recycled used or old smartphones on Gazelle
Gazelle is a platform that allows you to earn some money from your old iPhone or other Android devices. If you have an old device that is no longer useful, you can convert on this platform with cash.
Create a Sales Funnel using ClickFunnels
You can use ClickFunnels to begin your journey towards financial freedom. With a creative sales funnel, you can automate your selling and gather thousands of customers for your online business.
Get cashback on your shopping
Shopping like always will not qualify you to receive any cashback. But if you want to create a change to this, begin to use Ibotta.
Ibotta allows you to receive cash back when you buy from hundreds of online retailers. Once you log into the platform, you will be welcomed with $20.
You can save thousands of dollars if you continue shopping with Ibotta.
Cut your bills
You can cut your bills using Trim. The platform cross-checks your recurring subscription and points out the subscription to stop in order to save money.
Trim can automatically bid your bills on your behalf. With this tactic, you can save up to $100 per day.
Repay your student loans
Lend key is one of the biggest platforms that help students refinance their loans. The platform has helped over 68000 clients save up to $10,000 on their student loans.
If you deploy this method to save money, you are indirectly earning $100 daily for 100 days.
Virtual assistant job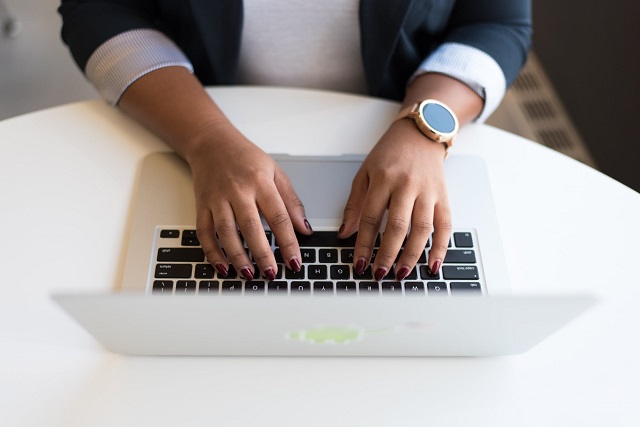 As a virtual assistant or VA, you are meant to manage all the tasks that the website owner does not have time to handle. These tasks include managing emails, moderating comments on social media pages, editing articles, creating Instagram posts, and many others.
You can visit LinkedIn, freelancing platforms, and other job forums to find virtual assistant jobs.
Test new products before the company samples them
You can earn money by testing new products. Visit a platform such as ProductTesting to see how you can earn from testing other people's products.
Sell your ideas
If you have been harboring a unique idea within your mind, you may consider selling it to someone who will likely bring them to reality. Companies such as Henkel, 3M, among others, are ready to pay you for your creative ideas.
Groom dogs
As a dog groomer, you can earn more than $100 per day, depending on your expertise and working approach. Once you have the necessary equipment and essential grooming skills, you are prepared to earn some extra cash.
Visit SitterCity site to find dog grooming jobs around you.
Instagram Influencer
One of the fastest ways of making a living is through Instagram influencing. Both small and big businesses are willing to partner with Instagram influencers to sell their brands.
You can grab this opportunity and earn more than $100 per day. But, you have to focus on growing your platform before looking out for brands to work with.
Launch a Youtube Channel
Youtube can pay you when people watch your videos. However, you need to invest your time growing the channel and your subscribers.
Before you qualify to earn from youtube, you must have at least 1000 subscribers and 4000 watch hours. Hence, focus on creating engaging content to increase your chances of earning $100 per day from youtube.
Take a remote job in a company
Almost every company has remote workers. When you visit job websites, you can find several jobs listed for applicants.
You can apply for jobs that you are qualified to do. Some remote jobs can earn you more than $100 a day.
Narrate audiobooks to earn
Audiobooks have gained more popularity recently. In fact, most authors prefer to have the audio version of their books.
You can tap into this growing opportunity to earn a living. You can visit a website like ACX to connect with authors who need audiobook performers.
But you need to enlighten yourself on the basic skills before applying for the job.
Sell your unique skills on cloud peeps, 99 designs, and others
You can sell your skills to businesses or companies that actually need them. All you need to do is to visit a platform where you can find specific clients in need of your service.
For example, SEO experts and digital marketers can sell their skills on Cloudpeeps, while designers can check out 99Designs or Dribbble.
Email marketing has been in existence for years. You can tap into the multimillion-dollar industry and earn some cash.
You can build simple email newsletters for businesses using tools such as Mister Spoils or TheSkimm.
Do graphics designs for brands

Once you have the skills to create simple and complex designs using different online tools, you can earn more than $100 per day from these unique skills. Create some designs and present yourself before prospective clients.
If your designs are great, you will likely receive positive feedback from the client.
Sell your designs and arts on Society6
Many people feel more comfortable selling their arts, and designs on Etsy. However, Society6 is also another great platform to sell your designs on phone cases, wall hangings, duvets, t-shirts, and many others.
Sell on Shopify
Shopify is a great platform to sell your products online. One benefit of selling on Shopify is that the platform can take care of shipping and marketing for you.
You can literally sell anything on the platform and earn up to $100 a day. You have to put extra effort to reach your goals on this platform.
Start your online T-shirt business
You can earn extra cash from selling custom-made T-shirts online. When your business grows, you will earn a living even while sleeping.
Services such as Printful can enable you to reach a greater milestone from selling t-shirts online.
Become an online travel consultant
People have been traveling from time to time. To meet their travel needs, many travel consultants established a business.
You can make extra cash by becoming a travel consultant. People can always approach you for advice and a travel guide.
You can enlighten people about your business on all social media platforms.
Get paid for healthy living
AchieveMint app is rewarding people for being healthy. Hence, if you want to earn extra cash for being healthy, consider joining the platform. AchieveMint will pay you for eating healthy, walking, and taking a health survey.
Customer interviews
Businesses use customer interviews to improve their services. You can help companies to reach their potential through this approach.
You can earn from customer Interviews by visiting Respondent. You can earn up to $50 to $150 an hour from this side hustle.
Alternative Investment
You can have other alternative Investment options to add to your main investments. Other investment options you may consider are business lending, real estate crowdfunding, cryptocurrency, etc. If you take advantage of any suitable Investment options, you should be heading towards gaining your financial freedom with time.
Cleaning up Trash
You can earn from cleaning up garbage. Most people have been earning greatly from it. However, this side hustle depends on the area you are staying in.
But you can partner with some organizations and convert some waste materials into reusable items.
Coaching young people in sports
If you are good at sports, you may consider converting your skills into an income source. For example, if you are a good swimmer, you may offer swimming courses both online and offline to customers.
You can get people around your area to register for the training. Since you are starting up for the first time, consider removing some discount to gain more students.
Pool Cleaning Service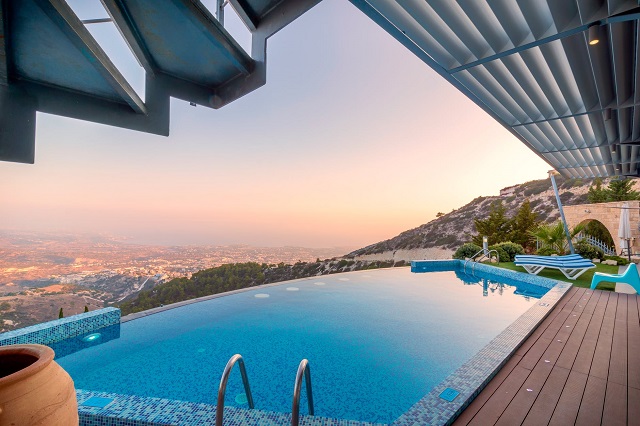 Hotels and homes within your area will likely need this service from time to time. You have to make yourself available and show them your expertise in cleaning pools.
Since this service can be rendered around your neighborhood, you should search for homes and hotels around to provide them with this service.
Online Arbitrage
Instead of creating your own products, you can focus on reselling other people's products. You can buy from a cheaper website and resell in the bigger online marketplace such as Amazon.
Many people have made more than $10,000 per month using this strategy. You may consider doing the same.
Personal Chef
Once you are a great cook, you may consider applying for personal chef services to people in need of such a service. If you are great at the job, you can make this side hustle a great one and earn thousands of dollars at the end of each working month.
Visit HireaChef to stay connected with people in need of this service.
Drop Shipping
One of the business people making great progress in online sales is drop-shippers. You have to set up your own storefront and never have physical contact with the real product.
These items are shipped from the manufacturer or wholesaler to your consumers directly. Build your eCommerce store, find a perfect product to sell, and make your profits.
Event DJ-ing
If you are good at rendering music at event places, you may consider looking out for live DJ jobs with your locations. Visit GigSalad to connect with potential clients.
Set up your Facebook Group
Once you run a successful Facebook group, you can start to sell products to your audience. Most people are taking advantage of Facebook groups to earn more than $100 per day.
For example, when you run a Facebook group that discusses football, you can sell soccer outfits to your group members.
Sell on Titok
Tiktok is another platform to earn cool cash. Since the platform relies more on video, you can interact better with your audience.
You can sell any product on the platform and your followers will surely patronize you.
Modeling
When you are good at modeling, you can earn a living out of it. Capture your great poses and post on your social media platforms.
If you are consistent with this habit, you will surely grow and work with big brands.
Photography Service
If you love to snap with your devices, you can turn this habit into an income source. You will have to choose a niche and put all your effort towards succeeding in that niche.
As a great photographer, you can sell your photos on stock websites such as Alamy, Shutterstock among others.
Teach Yoga
Before you can qualify to teach people yoga, you also have to participate in some training and earn certification. As you train people, you will be earning and living a healthy life as well.
You can start up Yoga training as a small business in your locality. You can also schedule online training.
Advertising on your Vehicle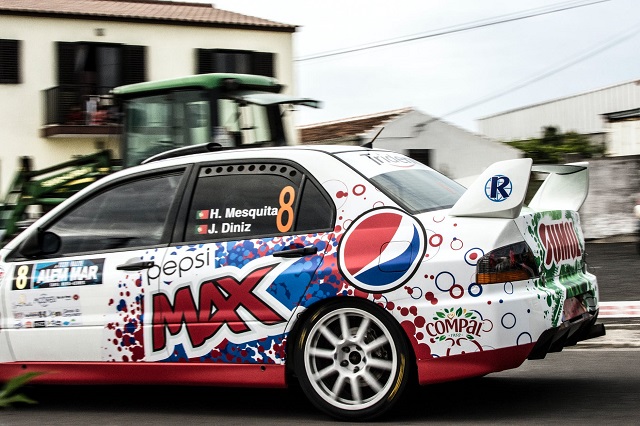 Many brands are looking for people to drive around the city carrying their logo on their vehicle's body. Wrapify is one of the businesses that will pay you for this.
Hence, if you want to promote a brand, reach out to them and give them this amazing offer.
Conclusion
As you are looking to gain financial freedom, you must focus on creating a side hustle. The side-hustle you choose will determine your ability to establish a passive income business.
The 86 creative ways to make $100 a day listed above will surely guide you on the path of making money fast. Before deploying any money-making strategy listed above, make time to read the terms and conditions of the platform.
Understand their business model so that you will not experience any challenge in earning from your passion.