Last updated Mar. 12, 2023 by Peter Jakes
If you own a car, it's sitting in your garage, going nowhere. The good news is that there are plenty of ways to make money renting out your car. The bad news is that they're not all created equal—some involve scams, and others take up more time than they're worth.
To help you get started with your side hustle or full-time gig as an Uber driver (or whatever service), this article has eight great ways to make extra cash by renting out your vehicle.
Uber.
Uber is probably the best option for you if you're looking to rent out your car for money. With Uber, drivers can make up to $20 an hour driving passengers in their vehicles. It's a great way to make extra cash without doing any work yourself.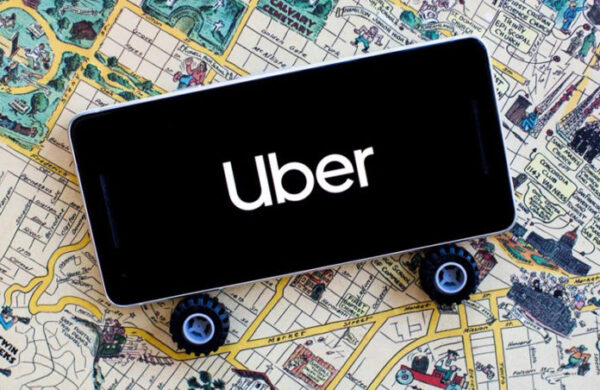 However, like all rental services, some rules and regulations must be followed, or it could jeopardize your ability to continue renting your car through Uber. To become an Uber driver:
You must be 21 years old or older
You must have a valid driver's license
Your vehicle must pass a mechanical inspection
Lyft.
Lyft is a ridesharing service that allows you to make money renting out your car. If you don't own a vehicle and want to make some cash, Lyft can be an excellent option.
The Lyft app works almost the same way as Uber: when someone requests a ride through the app, it sends a notification to nearby drivers who can accept or decline the request.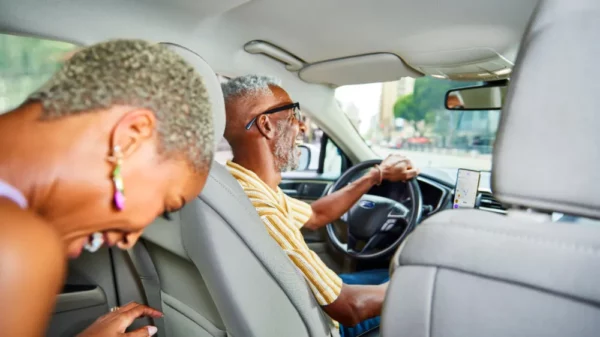 Once received, the driver picks up their passenger and takes them where they need to go (usually driving).
At the end of each trip, passengers rate their drivers on a scale from 1-5 stars (and vice versa) based on how satisfied they were with their experience — this keeps both sides accountable for providing exemplary service so that neither party feels taken advantage of by either side at any point during their interaction.
Turo.
Turo is a peer-to-peer car rental marketplace. You can rent your car to other people or rent other people's cars as you would on Airbnb. You can rent a car for one day, one week, or even a month—or just a few hours if you need to do your errands before heading home at night.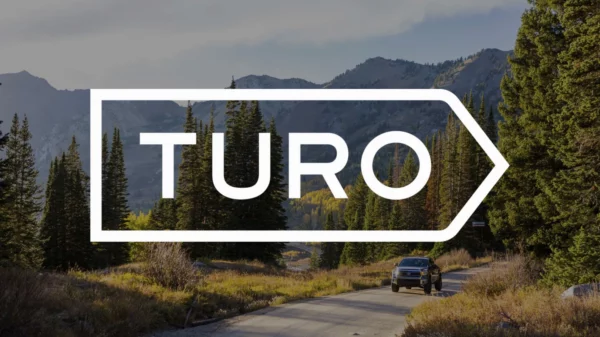 You can set your price for renting out your car, and Turo will take 25% of whatever you earn. The company offers insurance options to protect owners against damage caused by their renters and has a 24/7 roadside assistance service.
Getaround.
Getaround is a car-sharing service that allows you to rent your car to people who need it. Here's how it works:
You sign up for the Getaround app and create an account.
You take photos of your car, upload them, then enter information about your make, model, year, and mileage.
Getaround reviews the vehicle data and offers you a quote for renting out your vehicle—which will be paid through direct deposit or PayPal at least two days before each rental period begins.
Deliv.
Deliv is a delivery service that lets you earn money by renting your car. It's available in over 50 cities across the US, but it might not be available in yours yet.
Deliv accepts vehicles that are at least four years old and have less than 75,000 miles on them and SUVs, vans, and trucks with cargo space of up to 20 cubic feet (that's about what a standard minivan offers).
You can earn $50 to $100 per week by working with Deliv—but there's a catch: to participate, you'll need to commit to at least 25 deliveries per month.
The minimum delivery fee for each trip is $5; however, if you're able (or willing) to make more trips within the same afternoon or evening time frame for one customer, then each additional trip will only cost $1 each time.
Maven Gig.
Maven Gig is a new Uber-like service that pays you to rent your car to others. It's the first of its kind, and according to its website, it has already paid out over $1 million in earnings.
Here's how it works:
When someone books your vehicle through their app, they'll be charged $6 per hour (compared to Uber's $4) for the same level of service—and you take home 80% of that amount. Each ride lasts 30 minutes and can only be booked Monday through Friday from 8 AM until 6 PM or Saturday from 9 AM until 3 PM.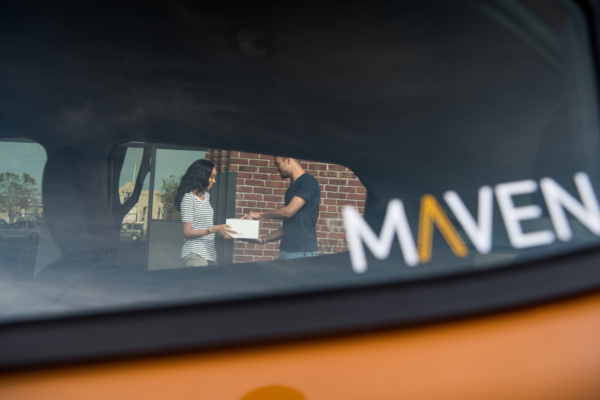 The good news is that no upfront costs or insurance requirements are needed before signing up; you only need a smartphone running Android 5+ with GPS capabilities and a 4G LTE data connection (it must be compatible with Verizon Wireless and T-Mobile cellular networks).
You will also need access to an approved car insurance policy, so make sure yours covers ridesharing before getting started.
Zipcar.
Zipcar is a car-sharing service, meaning you can rent cars from them instead of buying one. Zipcar is available in more than 80 cities in the US, as well as 500+ cities around the world.
You may ask yourself, how do I make money renting out my car? Zipcar has an option called "Zipcar for Business," which allows companies to offer their employees access to vehicles for business purposes. If your company uses Zipcar for Business (or if you work at a company that does), you can earn up to $75/day by renting out your vehicle.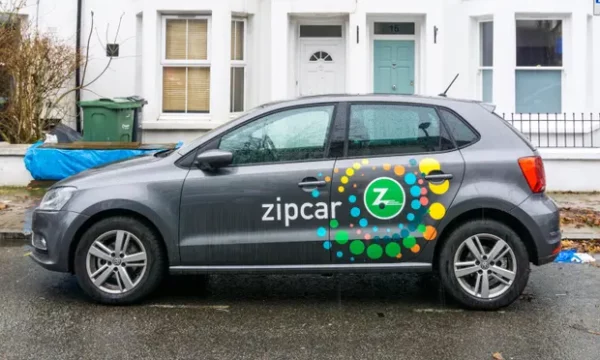 Getting started with this program is simple enough: it only takes a few minutes, and you're good to go when you're done! Before moving forward with this process, you'll need your social security number or tax ID number (TIN), driver's license number, and last name on record, so make sure those are ready when setting up your account online via https://www1.zipcar-virginia-beach/. Once that step is complete, all should be well.
Toyota Rent A Car Program.
Toyota Rent A Car Program is a car rental company that offers a variety of vehicles for rent. Toyota Motor Corporation's subsidiary provides services in the United States, Canada, Puerto Rico, and Guam.
The company was founded in 1987 as Rent-A-Toyota by David Martin and has become one of North America's largest car rental companies.

Toyota Rent A Car Program has a fleet of over 40,000 vehicles available for rent. They include sedans like Camry and Corolla and larger SUVs like Highlander or Land Cruiser.
Apps to make money with your car.
There are a lot of apps out there that can help you make money with your car. Some of them are free, and some of them require an investment. Here is a list of the ones that I have tried:
1. Uber; allows you to drive your own car and make money while doing it. You can also earn bonuses for completing certain tasks, such as driving or picking up passengers during peak hours or in specific locations.
2. Lyft; does basically the same thing as Uber but with different rules and regulations regarding how it operates in different cities across America.
3. Liftago; allows you to rent out your car for others who need it for transport during their travels when they may not have access to their own vehicles (such as when they are traveling on business).
Frequently Asked Questions
Is Turo a good way to earn money?
Yes, Turo can be a good way to earn money.
Turo is a peer-to-peer car rental marketplace where people can rent their cars to others looking for a vehicle. You can also earn money by sharing your car with others for one-way trips and/or overnight rentals. The more you rent out your car, the more money you'll make.
Is Turo passive income?
Yes! Turo is definitely passive income.
Any time you can make money from something you don't have to do anything for, it's passive income. You can have a car on Turo, and as long as it's rented out, you're earning passive income.
Where is Turo most popular?
Turo is the most popular in the United States.
In fact, nearly 70% of all Turo rentals happen in the United States. Though Turo isn't available in every state, there are still plenty of opportunities to rent a car on Turo.
How can I work on my car?
This is a short process that will help you work on your car!
1. Check the manual
2. Know what you're doing
3. Check the manual again
4. Do it yourself
How do you make your car stand out on Turo?
Here are three tips for making your car stand out on Turo:
1. Make sure it's clean.
2. Take good photos that show off its best features.
3. Write a detailed description of the car and its features, including the price and rental terms.
How can I work from home in my car?
It's easy to work from home in your car!
You can use a laptop, tablet, or even just a smartphone. You'll need to find a place to park that's safe and out of the way—you don't want to get a ticket for parking illegally or blocking traffic.
Ensure you have enough power for your devices, so you don't run out of juice while you're working.
Which car is best for city driving?
If you're looking for a car that's good for city driving, using a sedan is recommended! It's small and nimble, so it can easily navigate through tight spaces and squeeze into parking spots.
It's also got good gas mileage and is easy to maneuver around slower-moving traffic. Check out our other options if you want something more spacious or luxurious.
Summary.
Ideally, this list has inspired you to try new ways of making money! Remember that there are many ways to earn income, and not every opportunity will suit everyone. If you're looking for great options, these eight suggestions will help get your wheels in the right direction.