Last updated Apr. 18, 2023 by Benedict Osas
Uber, a ridesharing business, is making it possible for anyone to make money. With Uber, you can earn over $15 an hour for driving people in your car.
If you are interested in driving for Uber, here's everything you need to know about the transportation giant and how you can make pretty cool cash with them.
How Does Uber Works?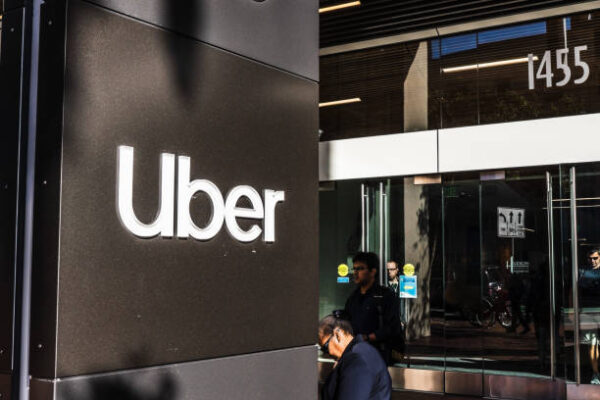 Uber is a transportation company that allows you to make money by renting your car. If you have a car that's in good condition, you can sign up and become a driver on Uber. However, you will be required to provide your driving license and you must pass the verification stage.
To get started on Uber, download the Uber app and apply to become a Uber driver, and after that, you will be directed on what to do by a customer service representative. Once you receive verification to become an Uber driver, you will be able to use the Uber app to connect to customers who need are in need of rides.
This app will send you a notification when there's someone in your area in need of a ride. You can also process your payment with the app.
The Uber app allows you to either accept or decline a ride offer. If you're up for it, you should know that when you give a ride to a customer, the kind of review you get will determine your future in Uber.
How to Make More Money On Uber
The amount you earn as an Uber driver can be determined by the amount of dedication and commitment you give. Many Uber drivers make an average of $3000 to $4000 a month, while other Uber drivers earn less.
Uber charges some of its customers a fixed rate, but most times, the amount it charges customers depends on the distance. Nevertheless, Uber takes between 10% and 20% of what a customer pays and the rest is left to you.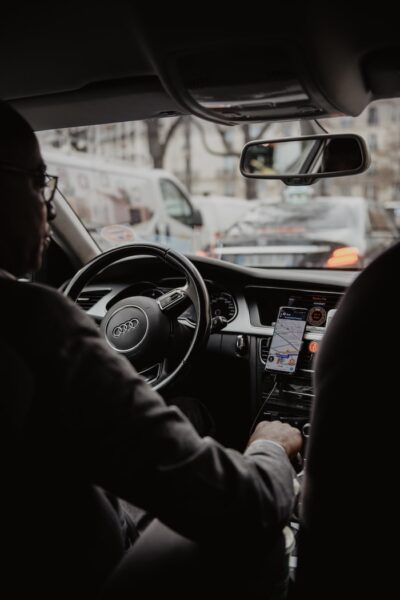 So to make more money on Uber, you will have to pick up more customers, and give them good service. How? I'll show you.
#1. Refer Your Friends
If you are interested in making some extra money, you might consider referring friends to become Uber drivers. Uber is constantly on the lookout for new drivers, and they offer referral bonuses to current drivers who bring in new recruits.
When you become an Uber driver, you'll receive a unique referral code which you can share with anyone who might be interested in driving for Uber. And when they sign up and use your code, you'll both earn a bonus after they complete a certain number of rides (usually around 30 rides in 30 days).
It's a great way to earn some extra cash, and it's a win-win for both you and your friends. If you know someone who is thinking about driving for Uber, let them know that you have a referral code they can use.
Most people will be happy to use it, especially if they were already planning on signing up.
#2. Go Above and Beyond (Be creative)
As an Uber driver, there are various ways to increase your earnings, but one of the best ways is to go above and beyond for each and every customer. Providing excellent service is the key to earning five-star ratings, which in turn can lead to more business and higher earnings.
You can consider having snacks and water available in your car at all times. Offering your passengers something as simple as a bottle of water can be a great way to win them over, and it's also an excellent way to earn a tip.
While buying snacks and water on your own can be costly, there are services like Cargo that can provide you with free goodies to offer your passengers.
Another way to improve your service is by having phone chargers readily available, because passengers who are low on battery life will definitely appreciate being able to charge their phones during their ride. So, make sure to have chargers for both Apple and Android phones, as this will increase the likelihood of receiving a tip.
#3. Provide Excellent Service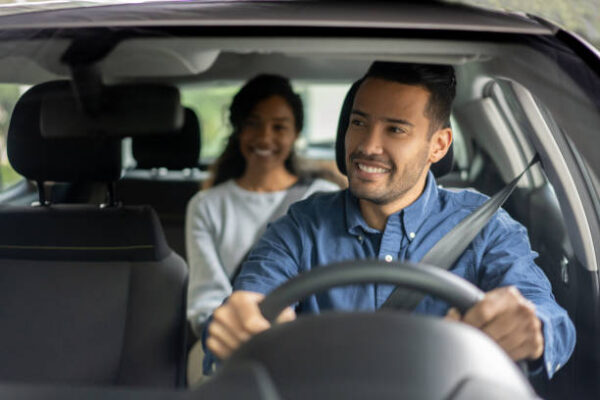 Providing excellent service and going above and beyond for your passengers is the key to earning tips and improving your earnings as an Uber driver. So, you should be friendly and engaging with your passengers.
A smile and a kind word can go a long way in making someone's day. If your passenger seems open to conversation, feel free to engage with them and make their ride more enjoyable.
Another tip is to be flexible and accommodating with your passengers. If a passenger needs to make a quick stop or take a different route, try to accommodate their needs as much as possible.
Being flexible and accommodating can go a long way in earning repeat business and positive reviews. Also, try to keep your car clean and well-maintained car can greatly improve the passenger experience and lead to better ratings and tips.
#4. Understand Your Local Market
To increase your earnings, it is essential to have a deep understanding of your local transport market. Not all rides are equal, and some areas are more profitable than others.
Make sure to do your research to determine when and where to drive to make the most money. And take note of the areas with high demand and those that are typically busy at specific times of the day or during special events.
Weekends, public holidays, and festive seasons typically attract higher demand, so plan accordingly. Connect with other Uber drivers in your location to find out the best times and routes to take.
Most times, surge fares are also common during periods of high demand, so be smart and take advantage of them.
#5. Reduce Your Insurance Costs
Rideshare insurance is a must-have for every Uber driver, but it can be expensive. One creative solution to lower your insurance costs is to re-evaluate your personal insurance policy.
Instead of paying large sums of money to traditional providers like Geico, Allstate, or Progressive, consider alternative providers like Metromile. Metromile charges drivers a low base rate, plus pennies for every mile driven.
This solution potentially saves you money while providing robust benefits like rental reimbursement, emergency roadside assistance, and low deductibles.
Want to know more about reducing Insurance costs, read this.
#6. Invest in a Dash Camera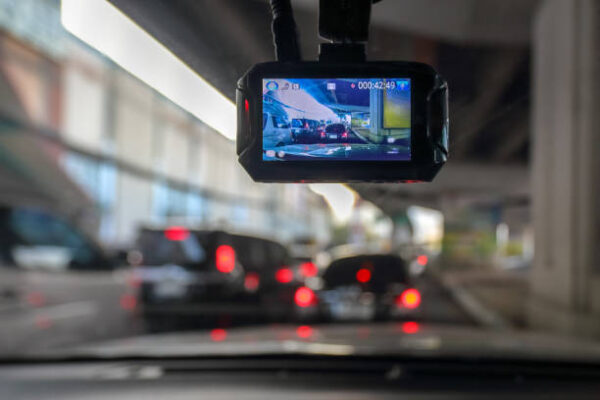 Protecting your hard-earned cash and seeking reimbursement for damages caused by unruly passengers can be a daunting task. However, owning a dash cam can help you achieve both of these objectives.
Not only does it help you to be reimbursed for damages, but it also deters passengers from engaging in inappropriate behavior as they are aware they are being recorded. While having a dash cam is an excellent safety measure, it is important to note that it could also make you an easy target for thieves.
In any case, it is advisable to opt for a small wireless dash cam that is reasonably priced to mitigate these risks.
Get Dash Cams on Amazon now.
#7. Encourage Tipping
Providing excellent customer service and remaining professional may not necessarily translate to receiving many tips. So, it may be time to nudge your passengers and remind them that tipping is always appreciated.
However, it is important to do so subtly and avoid being too pushy or obvious. One effective way to let your passengers know that tips are welcome is by adding a tip sign in your car.
You can either create your own sign, download one from the Uber website, or purchase a fun and quirky one online. Remember, being polite and courteous can go a long way in earning those tips. It's a win-win situation that benefits both you and your passengers.
How Much Money Can You Make on Uber?
If you're curious about how much money you can make as an Uber driver, well, the truth is that the amount you can earn varies based on several factors. According to ZipRecruiter, the median salary for full-time Uber drivers in the US is $56,000 per year.
However, the earnings could be as high as $130,000 or as low as $14,500, depending on several factors such as the type of Uber driving, location, and hourly wages. For instance, Uber Eats drivers earn an average annual salary of around $40,200.
And additionally, the top three highest paying cities for Uber rideshare drivers are San Mateo, CA, and Berkeley, CA where full-time Uber drivers earn an average yearly salary of $69,100, and $66,700, respectively.
Final thoughts
There are many ways to increase your profits as an Uber driver, but it requires consistency, patience, and dedication. And by following these tips and providing top-notch service, you can increase your chances of receiving five-star ratings and earning more money.
So, if you're serious about making money in the coming months, try signing up as a driver for Uber.
Some Frequently Asked Questions on How To Make Money On Uber
Is Uber cheaper than a taxi?
Well, traditionally the base fare for most Uber rides is higher than that of taxis. However, some commuters have reported that Uber is cheaper for fast, smooth, and long rides with minimal traffic congestion.
On the other hand, traditional taxis are less expensive for rides in congested areas with heavy traffic.
Can you make 1000 on Uber?
Uber Eats has become a viable source of full-time income for many drivers, with Glassdoor estimating that full-time Uber Eats drivers can earn an average of $54,000 per year, inclusive of tips and bonuses. This means that it is possible to make $1,000 per week as an Uber Eats driver.
How much can I make with Uber per day?
Based on the average hourly earnings of Uber drivers, it can be calculated that a full-time Uber driver can make approximately $150 in a single day assuming an eight-hour workday.
How much commission does Uber take?
Although Uber claims to charge its drivers a commission of 25%, the actual amount taken by the company is slightly higher due to additional fees. This results in a higher percentage of the driver's earnings being taken as commission.
Is Uber profitable to work for?
Although Uber is a popular rideshare company, it has yet to achieve profitability in terms of net income. However, in 2022, Uber reported a profit on an adjusted EBITDA basis, which means it generated positive earnings before accounting for expenses such as interest, taxes, depreciation, and amortization.
Can Uber provide a car for those who don't own one?
Uber has created a Vehicle Marketplace program to assist drivers who do not have a qualifying car to find a way to earn income through Uber. The program has partnered with companies like Hertz and Avis to offer ready-to-use cars with minimal commitment to drivers.
How Do I Get Paid On Uber?
Receiving payment on Uber is relatively simple. When you sign up as a Uber driver, you will be made to link your credit card information to Uber. This will make it easy for you to receive payments.
Uber doesn't pay you for each ride you take up. Instead, it keeps track of all your rides and makes an account of it. At the end of the week, the total amount you made will be deposited into your bank account.
Can I Get Rich Driving for Uber?
Not really. Driving for Uber is a great way to make money. However, it can't make you rich enough to buy a house.
Driving for Uber can provide you with enough money to pay your credit card bills and subscriptions. And that's all there is to it.