Uber, a ridesharing business, is making it possible for anyone to make money. With Uber, you can earn over $15 an hour for driving people in your car.
If you are interested in driving for Uber, here's everything you need to know about the transportation giant.
How Does Uber Works?
Uber is a transportation company that allows you to make money by renting your car. If you have a car that's in good condition, you can sign up and become a driver on Uber.
However, you will be required to provide your driving license and you must pass the verification stage.
To get started on Uber, download the Uber app and apply to become a Uber driver. After that, you will be directed on what to do by a customer service representative.
Once you receive verification to become an Uber driver, you will be able to use the Uber app to connect to customers who need are in need of rides. This app will send you a notification when there's someone in your area in need of a ride. You can also process your payment with the app.
The Uber app allows you to either accept or decline a ride offer. When you give a ride to a customer, the kind of review you get will determine your future in Uber.
How to Make More Money On Uber
The amount you earn as an Uber driver can be determined by the amount of dedication and commitment you give.
Most Uber drivers make an average of $3000 to $4000 a month. While other Uber drivers earn less.
Uber charges some of its customers a fixed rate. But most times, the amount it charges customers depends on the distance. Nevertheless, Uber takes between 10% and 20% of what a customer pays. The rest is left to you.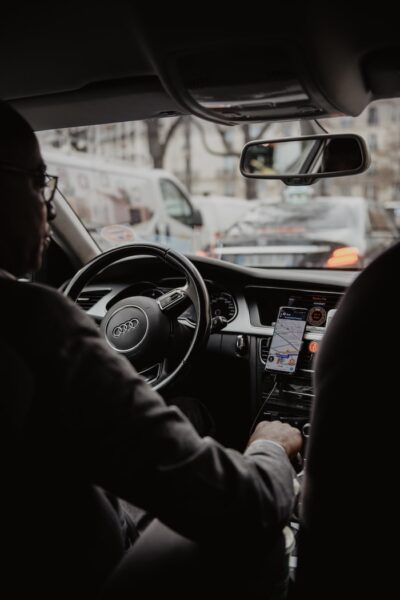 So to make more money on Uber, you will have to pick up more customers, and you should also look out for customers that are going a far distance. Long distance equals to more money.
How Do I Get Paid On Uber
Receiving payment on Uber is relatively simple. When you sign up as a Uber driver, you will be made to link your credit card information to Uber. This will make it easy for you to receive payments.
Uber doesn't pay you for each ride you take up. Instead, it keeps track of all your rides and makes an account of it. At the end of the week, the total amount you made will be deposited into your bank account.
Can I Get Rich Driving for Uber
Not really. Driving for Uber is a great way to make money. However, it can't make you rich enough to buy a house.
Driving for Uber can provide you with enough money to pay your credit card bills and subscriptions. And that's all there is to it.