Last updated Aug. 31, 2022 by Jessica Green
The job of a mystery shopper is one of the most unique jobs on earth. As a mystery shopper, you will get paid by companies who'll need you to pretend to be a customer.
As a pretend customer, you will be asked to shop at different locations. At the end of each shopping activity, you will provide a report of your experience in the different locations.
Here's an ultimate list of legit companies that pay you to be a mystery shopper
Ath Power Consulting
Most mystery shopping businesses offer a wide range of tasks to their members, while some specialize in one field.
Ath power consulting firm specializes in the financial and banking business.
As an Ath Power mystery shopper, you'll be required to visit a bank in order to discuss your experience in an area with the bank manager.
Ath Power Consulting is a member of the Mystery Shopping Providers Association (MSPA). Ath provides more than 10,000 mystery shopping assignments every month and has used the services of over 500,000 mystery shoppers.
BARE
This company employs mystery shoppers to conduct in-person or over-the-phone customer service chats or video visits on behalf of clients.
In 2019, the MSPA awarded BARE with a Shopper's Choice Award for its patronage. According to mystery shippers who completed assignments for BARE, it was noted that BARE is one of the best firms to work for.
Secret Shopper
Secret Shopper is a well-known organization that employs the services of mystery shoppers. It does this to gather hidden information about its operations.
It has been in business since 1993 and has received several accolades, including the MSPA Elite Award in 2018. It is really reputable.
Signing up to become a mystery shopper is completely free. Working with Secret Shopper gives you complete control over your working hours.
Market Force
As a mystery shopper for Market Force, you'll be responsible for completing mystery shop requests for banks, restaurants, and retail establishments.
In addition, you'll be required to submit your opinion on a variety of topics like cleanliness, products, customer service, and more.
Market Force has received the MSPA Shopper's Choice Award for four consecutive years.
Pinnacle
Pinnacle assists financial institutions to improve the quality of their service and sales. It does this by employing mystery shoppers.
These mystery shoppers work with credit unions and banks. Hence this job is open to anyone with experience in working with banks.
The process of signing up as a mystery shopper on Pinnacle is easy and straightforward.
Elite Company
This firm is known for receiving the "Elite Company" award in 2018 and the "Shopper's Choice Award" in 2019.
Mystery shoppers working for this company are made to work in hotels, restaurants, and entertainment venues.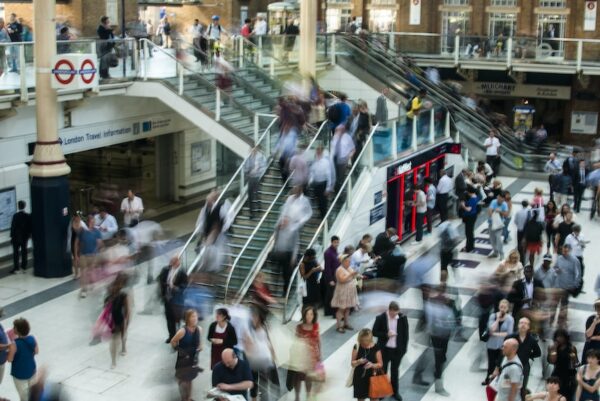 Quest
Mystery shoppers who work for Quest have the possibility of working in over 40 states in the United States. Jobs are mostly available in the Midwest and Southwest areas.
Mystery shoppers for Quest are made to dine at restaurants, watch movies in cinemas, and more.
IntelliShop
IntelliShop provides mystery shopping services in over 50 business sectors. This enables anyone to seek mystery shopping jobs that fit their interest.
IntelliShop was presented with the Shopper's Choice Award in 2019. This was based on the votes of mystery shoppers who have worked for IntelliShop.
Perception Strategies
Perception Strategies, Inc. is a mystery shopping company that specializes in the healthcare sector.
Since 1998, the firm has employed more than 150,00 healthcare mystery shopping for clients.
Its mystery shopping assignments involve phoning a doctor's office to acquire about service, making arrangements for an appointment, completing a full-length consultation with a medical professional, and more.
This mystery shopping organization is dedicated to providing healthcare professionals with the input they need in order to offer the best experience for their patients.
Sinclair has worked with hundreds of companies since 1987, assisting them in improving their entire customer experience.
Mystery shopping activities include video, phone, and in-person mystery shopping, among other types of jobs offered.
Sinclair is a member of the Massachusetts School Personnel Association.
BestMark
BestMark has been in business since 1986 and is one of the biggest mystery shopping organizations in the world.
It is a member of the Mystery Shopping Professionals of America (MSPA) and provides more than 10,000 mystery shop jobs every month for restaurants, hotels, and resorts.
The amount you earn as a mystery shopper for BestMari depends on the types of tasks you're assigned to carry out.