Last updated Mar. 21, 2023 by Favour Chinaza
The job of a mystery shopper is one of the outstanding jobs to do. As a mystery shopper, you will get paid by companies needing you to pretend to be a customer.
You will be asked to shop at different locations as a pretend customer. At the end of each shopping activity, you will provide a report of your experience in the different locations.
It can be used to check the quality of products, how well employees do their jobs, or how well customer service is. The company or management chooses to test customers to find out how well they do their jobs.
To get an accurate picture of the situation, the mystery shopper must not be noticed as a shopper and must act like a regular customer. The secret shopping is done to see if the company's quality standards are met and if employees follow the rules.
The main goal of secret shopping is to ensure customers are happy, which helps the business grow and keep customers.
Customers who are happy with their service will tell their friends about it, while unhappy customers are likelier to post bad reviews online or even switch companies. Mystery shopping helps businesses keep track of these trends and, if necessary, make changes.
Most of the time, other businesses hire secret shoppers, but businesses can also hire them as part of their marketing strategy.
Most companies that hire secret shoppers look for people who are good at communicating, paying attention to detail, and writing. Also, you need to be able to think on your feet because you may be asked questions you haven't thought about
You will be asked to shop at different locations as a pretend customer. At the end of each shopping activity, you will provide a report of your experience in the different locations.
Who is a Mystery Shopper?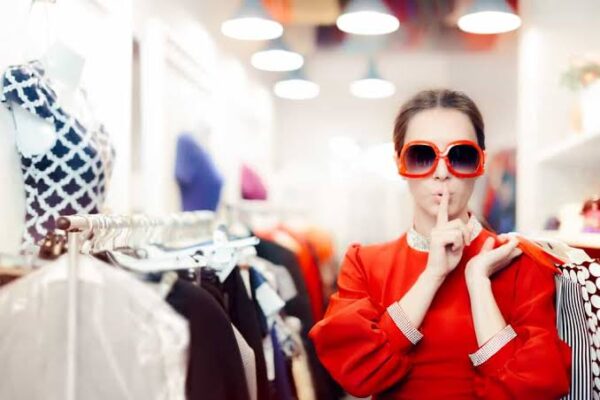 A mystery shopper is a market research employee who observes and reports on retail stores and other business performance.
They act as customers, returning items or filing complaints to observe how customer service handles the situation.
They may also observe a company's operations and make general observations about customer service, product availability, and cleanliness.
Businesses use this information to improve customer service or to solicit feedback on new policies, employees, or services. Due to their certainty, mystery shopper jobs can earn you money and are one of the real ways to make $100 a day.
Good Read: 12 Best Mobile Coupon Apps to Save Money Shopping with Your Smartphone
What Does a Mystery Shopper Do?
A mystery shopper works in places like stores, restaurants, and other businesses to find out how regular customers are treated.
Acting like a regular customer, a "mystery shopper" can get information without the workers knowing they are being watched.
It can help a business learn what it's like to be a customer honestly and in detail.
When customer surveys, engagements, and other analytic measurements are used together, a business can better determine which parts of its customers' experiences are the best and which could use some work.
Mystery shoppers may be hired on a contract basis to go shopping based on what their clients want.
They can visit different businesses in person, shop online or over the phone, or talk to a call center representative.
Mystery shoppers often work in retail but can also gather information for various other fields.
For this job, it's important to pay close attention to detail since mystery shoppers often have to fill out reports with a lot of complicated information about each business.
12 Best Mystery Shoppers
Here's an ultimate list of legit companies that pay you to be a mystery shopper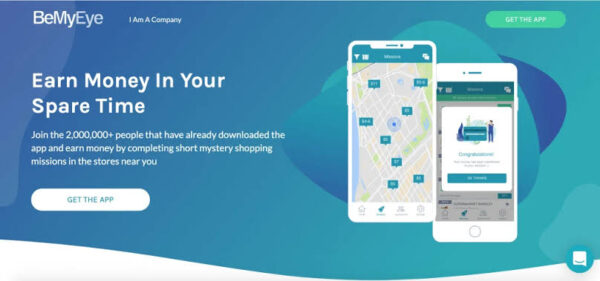 As a mystery shopper for Market Force, you'll be responsible for completing mystery shop requests for banks, restaurants, and retail establishments.
In addition, you'll be required to submit your opinion on various topics like cleanliness, products, customer service, and more.
Market Force has received the MSPA Shopper's Choice Award for four consecutive years.
Marketforce mystery shopping company's mobile is called Eyes On. Marketforce is a significant player in the mystery shopping industry.
It began operations in Georgia in 2005 and has since expanded to Canada, the United Kingdom, Spain, and France.
Marketforce is a force to be reckoned with in the industry, with over one million evaluators, 100,000 mystery shops, and one million surveys.
Eyes on is a fantastic app with many features for evaluators to use in their assessments. You can use this app to do things like:
Make and maintain your profile
Find and select the shops that you want to visit.
Apply for various positions.
Examine approved stores
Submit your answers as well as any other relevant information, including photographs.
Keep track of your payments.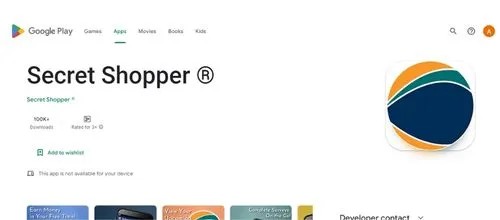 Secret Shopper is a well-known organization that employs the services of mystery shoppers. It does this to gather confidential information about its operations.
Secret Shopper is one of the most reputable mystery shopping companies in the United States and worldwide.
They have served various clients for the last 25 years and are headquartered in Minneapolis, Minnesota. They won the MSPA Shoppers' Choice Awards in 2021.
They maintain an open and honest relationship with about 1 million customers worldwide. This results in a global evaluation force to be reckoned with.
One of the best aspects of working as an evaluator at Secret Shopper is that you can work and submit assignments from a desktop, smartphone, or the web.
Although they have a very popular and secure mobile app for Android and Apple.
Signing up to become a mystery shopper is completely free. Working with Secret Shopper gives you complete control over your working hours. Some of the exciting things you can do with this fantastic app are as follows:
You can view and schedule available shops in your neighborhood and beyond.
Find Shops and apply for available evaluations
Read the shop instructions whenever you want.
Driving directions and navigation to the shop location is available.
Take and upload photos of the shops and other important areas as directed.
Quickly submit your surveys via mobile phone.
FieldAgent is a simple secret shopping and auditing app that can assist you in earning money by completing various tasks.
You can easily locate and apply for available shops in your area. Each task will usually take you two hours to complete.
FieldAgent shows you how much money you'll make so you can choose which audits to take based on the payout.
Once you've completed the task, it will be verified and paid into your account. You can then deposit the funds into your bank account.
Customer service and technical support are both extremely responsive. In addition, the mobile app is simple to use.
Account creation is simple, and jobs can be reserved for up to two hours.
Locate audits, shops, and other tasks in your area.
Audit approvals are processed quickly.
In 2-3 days, deposit your earnings into your bank account.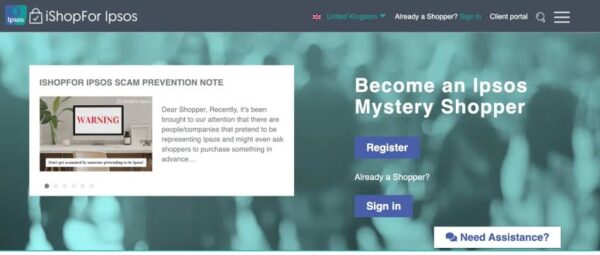 Ipsos is a leading mystery shop firm that offers many businesses high-quality, customized mystery shopping programs.
This company is well-known for its quick payment system, and as a result, it is the number one choice for a secret shopping company.
Ipsos was founded in France in 1975 and has since served over 90 countries worldwide. It has over 500K registered evaluators who are actively working all over the world.
Ipsos has a mobile app for both Android and Apple smartphones.
This app differs slightly from other secret shopper companies' usual apps. To use this app, you must first be invited.
This is because you require a different set of account credentials than your normal account.
You cannot access the app using your normal account information.
You can do the following things with this app:
You can use the app to see which shops have been assigned.
Respond to the survey's specific questionnaire.
Photograph and upload images for the particular shop.
IntelliShop employs mystery shoppers for various top brands and retail outlets. Once you've been approved, you can learn about new opportunities via email, mobile app, or job board.
Focus on earning the highest possible rating to increase your chances of being hired for the best assignments.
You will be graded on whether you were on time, followed the instructions correctly, and how thorough your reports were. To begin, go to the IntelliShop shopper hub and apply for a position on the team.
It goes without saying that you will be reimbursed for your expenses as a mystery shopper. Aside from that, you will receive additional compensation based on your shop grade.
So, if you spent $20 on a purchase, your total disbursement after completing your mystery shopping job will be $25. Please keep in mind that this is only an example.
Your shopper rating will determine your additional earnings.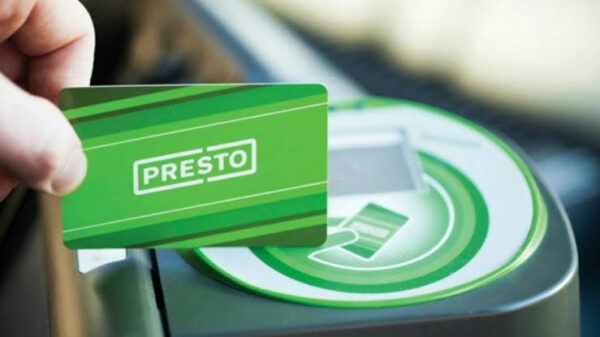 Presto Shopper is another mystery shopper app that displays available jobs in either a map or list view based on your location. Presto Shopper is one gig economy job app to make you real money.
The only difference between this app and others is that when you click an available job, you are redirected to the original source of that job.
Shopping jobs are not hosted by the app but are sourced from various mystery shopping companies.
Most available jobs appear to be for movie theaters, financial services, mystery shops such as investment phone shops, fast food, drive-thru studies, etc.
Rather than shopping at merchants and retailers, Presto recruits for jobs centered on customer interaction (and the products available at the merchant or retailer).
It's an intriguing app with a plethora of mystery shopping jobs available.
You can do everything required to evaluate and submit with this presto shopper app. You can do the following things:
Sign-up is simple and quick, taking less than 6 seconds to complete.
Look for jobs in your area.
Apply now and receive immediate approval (no need to wait for approval)
Submit job application information right away.
Get paid as soon as possible.
Choose to convert your money to gift cards from well-known retailers like Amazon, Domino's, Starbucks, Target, and Apple.
Income Potential: Jobs listed on the app pay anywhere from $5 to $200 (based on what I've seen in my area).
Job Availability: 100+ in a given area based on what appeared in my location.
Gigwalk was founded in 2001 by some of the top angel investors in San Francisco, California. A rapidly expanding company that serves hundreds of clients from various industries. It is one of the highest-paying apps to make $1000.
It provides a wide range of excellent services, including retail audits, mystery shopping, QSR surveys, and property inspections.
Regarding mobile app evaluations, Gigwalkers is a top choice for evaluators. It has a database of over 1.7 million evaluators.
The Gigwalk app is simple to use. Simply download the app from the Android or iPhone app stores and begin using it right away. Some of the exciting things you can do with the app are as follows:
Sign-up is quick and simple.
Control your profile
Add your PayPal account to your profile so that you can accept payments.
Look for jobs in your area.
Job applications
Examine the jobs that have been assigned or approved.
Send in your resume and photos.
Keep track of completed purchases and payments.
This app is available for both Android and Apple devices.
ShopperHub is the leading secret shopping app from the well-known mystery shopping company Second to None. Ann Arbor, Michigan, USA, was founded 33 years ago in 1989.
Since then, it has provided services in customer experience and insights to various leading companies in the United States and Canada.
When it comes to evaluator reputation, a legitimate mystery shopping company is second to none.
The ShopperHub app gives users more options for accessing, submitting, and tracking payments.
You can use this app after downloading it to your phone.
Sign up for yourself
Make and maintain your profile
Find and select shops to apply to
Check out the shops that have been approved.
Obtain all relevant shop information
Examine your standings
Obtain payment reports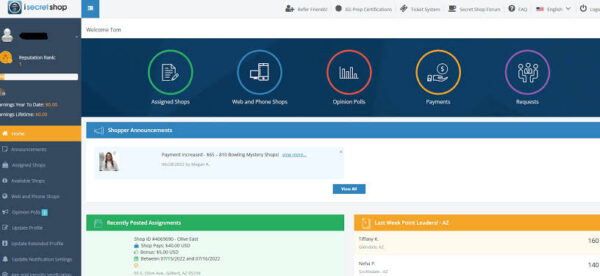 You can redeem your points for gift cards and coupons such as Amazon.com Gift cards, Starbucks Coffee cards, Dominos gift cards, donation cards, etc.
After you finish and submit your missions, the company takes its time to approve them. Once approved, you will see points in your account.
iSecretShop has on-site shops, web and phone shops, and opinion polls that you can complete for a cash payout.
The only thing I didn't like about this app was that only three on-location shops were in my area.
The good news is that two of them (shown in the above screenshot) both pay $54 in compensation.
However, remember to check the job reimbursement notes when doing a dinner evaluation like this.
These two states that no reimbursement is available, so you must deduct the dinner cost from your compensation to calculate your total profit.
iSecretShop Income Potential:
$15-$54+ per on-site shop and $5 per web and phone shop.
Amount of Jobs Available: At the time of writing, two jobs were available in my area, and three web and phone shopping jobs were available.
This app allows you to do a lot of things as an evaluator.
You have the ability to create and manage your mystery shopping profile.
Look for available shops in your area.
Apply for jobs in retail.
Examine the shops that have been assigned to you.
Pull and read the shop instructions several times.
Send photos and other relevant information about the shop.
Locate Route Maps to the Stores
Keep track of your payments.
Examine various MSP contracts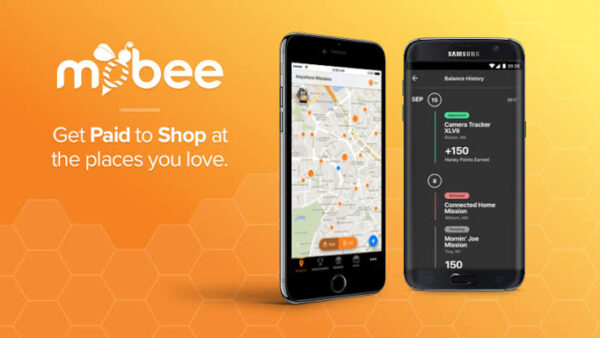 Mobee is a secret shopper app that rewards you in points for successfully completing shopping shifts. It is one of the best Cash rebate sites.
You can then use those points to donate to organizations such as Habitat for Humanity, the American Red Cross, and St. Jude Children's Research Hospital or purchase gift cards.
Transferring 500 points to $5 gift cards, 1000 points to $10 gift cards, 2500 points to $25 gift cards, and so on.
The app is simple to use and completely free. Evaluators can download the app, register, and earn money immediately. In addition, you can find evaluations called "Missions" in your city or area.
When you accept a mission and successfully complete it, you will be awarded a predetermined number of points. In addition, every point earned can be redeemed for gift cards or donation cards.
You can redeem your points for gift cards and coupons such as Amazon.com Gift cards, Starbucks Coffee cards, Dominos gift cards, donation cards, etc.
After you finish and submit your missions, the company takes its time to approve them. Once approved, you will see points in your account.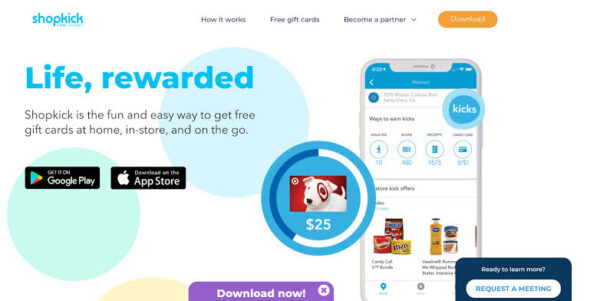 Shopkick is a mystery shopping app that allows you to earn "kicks" at stores simply by walking in, scanning bar codes, scanning receipts, or linking your credit card. Shopping online can also earn you points.
It connects people with different brands and retailers to complete small tasks/jobs in exchange for gift cards from popular retailers.
The Shopkick app rewards users for shopping, dining, watching movies and sharing insights. This app is available in both the Google Play and Apple App Stores.
All of your earned points are transferred to your preferred gift card. PayPal Credit, Amazon gift cards, Target gift cards, and other options are available.
When you first complete your app registration, you can select your preferred gift card, and once you have 1,250 kicks, you can redeem your first $5 gift card (or 1300 kicks for $5 PayPal credit).
You can change your gift card at any time.
Each store has the potential to earn anywhere from 450 to 20,000 kicks in a single visit.
When you click through to view the kick offers, you will see the potential for how many kicks you can earn from the Earn tab.
Earn $5 per store visit if you can scan barcodes and receipts for the existing kick offers.
The Ultimate List of Legit Companies That Pay You to Shop
Most mystery shopping businesses offer their members a wide range of tasks, while some specialize in one field.
Ath power consulting firm specializes in the financial and banking business.
As an Ath Power mystery shopper, you'll be required to visit a bank to discuss your experience in an area with the bank manager.
Ath Power Consulting is a Mystery Shopping Providers Association (MSPA) member. Ath provides more than 10,000 mystery shopping assignments every month and has used the services of over 500,000 mystery shoppers.
This company employs mystery shoppers to conduct in-person or over-the-phone customer service chats or video visits on behalf of clients.
In 2019, the MSPA awarded BARE a Shopper's Choice Award for its patronage. According to mystery shippers who completed assignments for BARE, it was noted that BARE is one of the best firms to work for.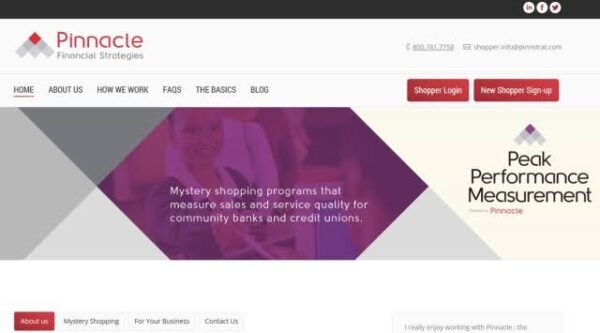 Pinnacle assists financial institutions in improving the quality of their service and sales. It does this by employing mystery shoppers.
These mystery shoppers work with credit unions and banks. Hence this job is open to anyone with experience in working with banks.
The signing up process as a mystery shopper on Pinnacle is straightforward.
This firm is known for receiving the "Elite Company" award in 2018 and the "Shopper's Choice Award" in 2019.
Mystery shoppers working for this company are made to work in hotels, restaurants, and entertainment venues.
Mystery shoppers who work for Quest can work in over 40 states in the United States. However, jobs are mostly available in the Midwest and Southwest areas.
Mystery shoppers for Quest are made to dine at restaurants, watch movies in cinemas, and more.
Perception Strategies, Inc. is a mystery shopping company specializing in healthcare.
Since 1998, the firm has employed more than 150,00 healthcare mystery shopping for clients.
Its mystery shopping assignments involve phoning a doctor's office to acquire about service, making arrangements for an appointment, completing a full-length consultation with a medical professional, and more.
This mystery shopping organization is dedicated to providing healthcare professionals with the input they need to offer their patients the best experience.
Sinclair has worked with hundreds of companies since 1987, assisting them in improving their entire customer experience.
Mystery shopping activities include video, phone, and in-person mystery shopping, among other types of jobs offered.
Sinclair is a member of the Massachusetts School Personnel Association.
BestMark has been in business since 1986 and is one of the biggest mystery shopping organizations in the world.
It is a Mystery Shopping Professionals of America (MSPA) member and provides more than 10,000 mystery shop jobs monthly for restaurants, hotels, and resorts.
The amount you earn as a mystery shopper for BestMari depends on the types of tasks you're assigned to carry out.
GRS Research and Strategist was founded in the United Arab Emirates in 2012. It is active in international customer engagement and customer experience management.
The headquarters are located in Venice, Italy. In addition, it has offices in Lindon, United Kingdom, in addition to Dubai and Italy.
Evaluators can use the GRS Mystery Shopper app to create and manage profiles and search the job board for available positions.
Download them and read all relevant information needed to finish the job. Submit or upload job details such as answers and photos. Pay attention to payments and previous payment reports.
Consumer insights, customer intelligence, and surveys are all areas of expertise for Observa Mystery shoppers. They have over 400.000 shoppers who have registered with them via the app.
Evaluators can use the Observa app to locate shops in their area. Use the app to collect and submit information and photographs. Get quick payments through PayPal or Bitcoin.
Can Anyone be a Mystery Shopper?
Aside from the basic training and information the apps provide before accepting any jobs, you do not need formal education or shopping experience. However, doing some research is beneficial.
Mystery shopping is ideal for people who enjoy shopping, browsing stores, and having the extra time to fit in shopping jobs.
You must complete the tasks according to the app's specifications to be paid. If you do not, the app may reject your job, and you may not be paid.
Here are some examples of when mystery shopper apps may reject a completed job:
If you do not capture all of the products in a display, if some are missing due to being cut off in the photo, you must take another picture showing the products that were not fully visible in the previous photo.
Some mystery shopping apps can reject your completed jobs because you did not fully photograph the items during shopping.
Because of limited space, you may be unable to capture all the products in a narrow aisle.
If you find yourself in a narrow aisle for a mystery shopper job, take as many pictures as possible from both an aisle and a head-on angle.
Tips To Earn more money Mystery Shopping
Here are the most common dos and don'ts of mystery shopping.
● Sign up for more than one service
Sign-ups for mystery shopping are completely free and open to everyone so you can register with a few mystery shopping companies in the UK. This way, you'll have a broader range of tasks to choose from and be engaged more frequently, resulting in more money in your bank account.
● Make sure you understand the brief
You will be given instructions on completing each task and the amount you will be paid before you begin. Most are simple, but some may have specific instructions, so ensure you understand exactly what you need to do to complete the assignment.
● Double check shopping instructions
Before completing your assignment, carefully read the instructions and double-check them. Check that it meets all deadlines and requirements, or you may not be paid.
● Go the extra mile in your shopping
Add additional comments where possible; they may earn you a bonus or even a position in a company.
● Calculate the cost before taking on a shopping assignment
Payments from mystery shopping companies in the UK are taxable, so figure out how much profit you'll keep. It might be worth waiting for a better-paying job rather than taking on several smaller tasks.
● Keep your shopping receipts
If you are required to make a purchase, keep the receipt as proof to be reimbursed later.
● Act as a Regular Customer
Mystery shoppers must have a keen eye for detail, a strong memory, and excellent writing skills. More importantly, you must be capable of remaining calm and thinking on your feet. Approach the task with confidence and conduct yourself as you would normally when out shopping or dining.
● Keep your shopping activities a top secret
Keep in mind that most companies will not pay you if the staff recognizes you as a mystery shopper.
● Be wary of con artists.
Not all mystery shopping companies in the US are legitimate, and you could easily fall victim to a scam or identity theft.
● Don't be too particular about the shopping.
Not every job will appeal to you, but it is important to accept some smaller, potentially boring assignments for the experience. Furthermore, most mystery shopping companies engage active users more frequently, giving you more freedom in selecting the next assignment.
● Do not rush your shopping report
Take your time to complete the report correctly. Ensure your report is concise and clear—the company may not reimburse or pay you if poorly written.
Scammers can come in the following ways:
They send you money before you finish the work and then ask you to return a portion of it because they overpaid you.
They request money as part of the verification process.
This is a major red flag, so avoid any company that requests payment in advance.
Your first task will be to evaluate a money transfer service requiring you to send money to a stranger.
You are rewarded with a bogus gift card that allows you to spend as much money as you want in a store.
How to Avoid Mystery Shopping Scams
● Choose only from a reputable list of mystery shopping companies.
When looking for reputable mystery shopping companies, look for companies that reliable sources have recommended.
Check to see if the company is an MSPA member. A list of its member companies can be found here. Try Trustpilot or the Better Business Bureau if it isn't listed here. Without an online presence, it is probably not worth doing business with.
● Never send money via wire transfer.
Don't do it if a mystery shopping company asks you to deposit a check into your personal account, withdraw the money in cash, and wire it to a third party. The check is a forgery and a scam.
Although the check and the funds in your account appear to have cleared, it has not been officially cleared. It can take weeks for banks to discover a forged check.
When the fake check is discovered, you will almost certainly be held liable for repaying the bank for the amount you deposited and withdrew. So always be cautious when depositing a check from someone you don't know if you'll wire the money back to.
● Never pay to become a mystery shopper in advance.
For this reason, all of the mystery shopping companies listed above are completely free to join. It's a scam if you come across a mystery shopping company that asks you to pay money to join.
Good Read: 10 Best Money-Saving Apps for Shopping & Groceries
Bottom Line
If you've been debating whether to try mystery shopping, we hope this has given you some food for thought. Mystery job pays $20 per hour and allows you to do some interesting things.
Being a mystery shopper opens up many new opportunities, which you might as well get paid for. As previously stated, you'll want to sign up for the best mystery shopper companies to ensure you're working with a legitimate company.
Remember to only apply for mystery shopping jobs from reputable companies, and be wary of scammers who only claim to pay for mystery shopping.
Frequently Asked Questions
Q: How much do mystery shoppers get paid?
According to Indeed, which compiles salary data from job postings and third-party sources, the average pay for a mystery shopping side hustle is $15.67 per hour. Meanwhile, ZipRecruiter reports that the average hourly wage is $24.00. The amount you could earn is determined by your level of experience, the company hiring, and whether you work as a full-time, professional mystery shopper or only on occasional projects.
Q: Can anyone be a mystery shopper?
To be eligible for most mystery shopping jobs, you must be at least 18 years old. You'll also need transportation to get to different mystery shopping locations and complete jobs. If you meet these requirements and find a legitimate company to work for, mystery shopping is a good way to supplement your income.
Q: Are mystery shopper jobs legitimate?
Yes, many businesses hire mystery shoppers; however, beware of common mystery shopper scams. There are scams to be aware of, as with all online job-related offers. Be wary of any online shopper jobs that promise to pay you thousands of dollars per month or send you a check immediately. Furthermore, any mystery shopping websites requiring paying money upfront are most likely scams.
Q: How Do You Get a Job as a Mystery Shopper?
If you want to be a mystery shopper, you should look for mystery shopping jobs online using your preferred job search site. Then, look for those offered by reputable companies with genuine reviews from other mystery shoppers. Once you've found a mystery shopping opportunity that interests you, go to the company's website and complete the application to get your next mystery shopping assignment.