Last updated Aug. 18, 2022 by Jessica Green
According to Forbes, the resale is predicted to grow significantly. Up to 44 Million women have bought secondhand items in 2017. In 2017-2018, the increase in the main resellers is expected to grow by 49%.
The above statistics have triggered an increase in the number of online sales platforms for secondhand clothes. Amongst the numerous online platforms, eBay, Tradesy, and Poshmark take the lead.
And so, it becomes difficult to point out which platform is best for selling clothes. Here's a Review on Tradesy.
What is Tradesy, and How Does it Work?
Tradesy is a resale platform that makes the selling of used clothing and accessories easy.
It can be compared to eBay, but this site only sells real designer clothes. Tradesy enables people to access branded secondhand clothes for less price.
With this platform, you can access high-quality clothing and accessories for low prices.
Both Android and Apple smartphones can download this application.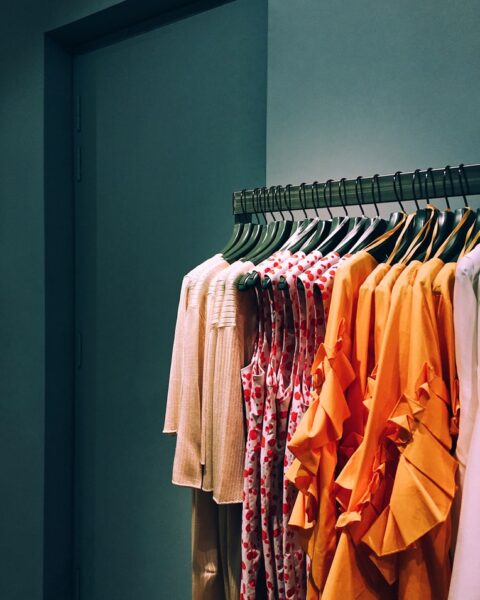 Is Tradesy a Good Place to Sell?
Putting your item up for sale on Tradesy is quick and easy.
When you put up clothes for sale on Tradesy, the team improves your product photographs at no extra cost. This is to enable you to attract customers.
Tradesy also streamlines your shipping process. It offers free shipping for all products except wedding gifts.
This platform also ships your item to customers in a pre-paid shipping kit – this kit is provided for you in each sales transaction you make.
How Much Can I Make On Tradesy?
The amount of money you make from reselling items on Tradesy depends on the following:
Number of Clothes
Value of the Clothe
The Effort and Time Invested in Selling
For sales under $50, Tradesy charges a fixed fee of $7.50. A 19.8% commission rate is used for any sales over $50.
What are the Advantages of Using Tradesy to Purchase Products?
Many online sales platforms have problems attracting customers to their sites. This is often due to the lack of incentives to offer customers.
Tradesy provides an accessible 24/7 customer support team. It also provides phone and email support.
When you purchase fake brand products from Tradesy, you'll get reimbursed in full. Every item that is returned is examined by a group of skilled authentifiers.
Tradesy enables you to save. It offers a service that enables you to pay for products in installments.
New members on Tradesy receive a $25 discount on their first purchase above $199
Listing Fees on eBay, Poshmark, and Tradesy
On eBay, you are limited to 250 free listings. This means that you can only list 250 products per month. When it exceeds 250 products in a month, you'll have to pay $0.35 for each product you list.
Poshmark allows you to post an unlimited number of products on its platform. It offers free unlimited listing.
Tradesy just like Poshmark offers free unlimited listing. It enables you to post as many items as you want for free.
What's the Difference Between Poshmark and eBay?
Overall, eBay charges a lower cost than other marketplaces. It takes a low percentage in commission compared to Poshmark. It charges 12.9% of the sales price.
Poshmark on the other hand charges 20% for sales over $15. But for sales under $15, Poshmark charges a flat fee of $2.95