Last updated Sep. 30, 2023 by Jessica Green
In today's shopping world, sellers employ different tactics to lure buyers to their stores. And one of these tactics is Free Shipping.
With free shipping, you can place an order for a product without incurring any charges for goods delivery. Here are twelve retail stores that offer free shipping with no minimum order.
Apple
Apple is a multinational tech corporation well-known for creating iPads and iPhones. In addition to selling its products through its online store, Apple has several retail stores worldwide. And as of early 2017, these stores began offering free shipping with no minimum order requirement.
The free shipping offer is available to both online and in-store shoppers. It offers Free next-day shipping and a two-day shipping policy for in-stock products.
Apple ships products to residential addresses from 9 a.m. to 10 p.m. every Monday to Saturday. However, shipping will only be available from Monday to Friday if you put in an office address.
Costco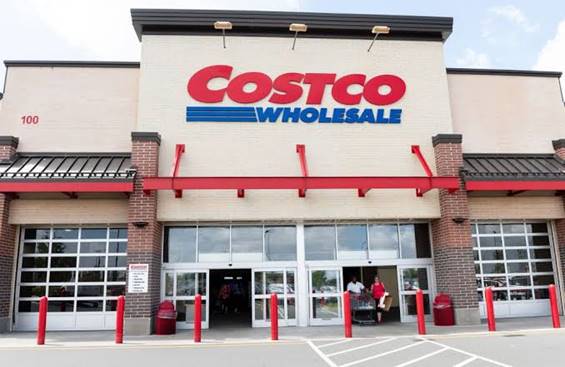 This is a membership-only warehouse club that offers both products and services to its members.
Costco offers free shipping on all orders with no minimum order – this makes shopping at Costco an excellent option for anyone looking to shop for good deals without having to worry about meeting the minimum order requirements.
Costco is a great place to buy bulk items and electronic items. It offers free shipping on orders that exceed $75. Thus, you can place multiple orders without worrying about additional shipping charges.
Note: Costco only offers free shipping within the United States. Additionally, not all shipping methods qualify for free shipping.
Costco offers eight types of delivery methods. Express, white glove, and Threshold delivery come with shipping fees. To enjoy free shipping on Costco, choose Standard delivery as an option or place an order via Instacart.
Search: Dropshipping 101: How to Start a Dropshipping Business
The North Face
North Face is an outdoor apparel brand that produces footwear and clothings mainly used in recreational or outdoor activities.
The company was founded in 1966 in San Francisco, California, United States, and it is currently one of the most popular outdoor recreation products companies.
North Face offers a wide variety of shoes for men and women. Some of which include hiking boots made from waterproof leather, running shoes, and booties.
Once you place an order or shop in-store, you'll be eligible to enjoy standard free shipping. However, North Face's free shipping policy is only available to customers who are members of XPLR Pass whose order exceeds $99.
Amazon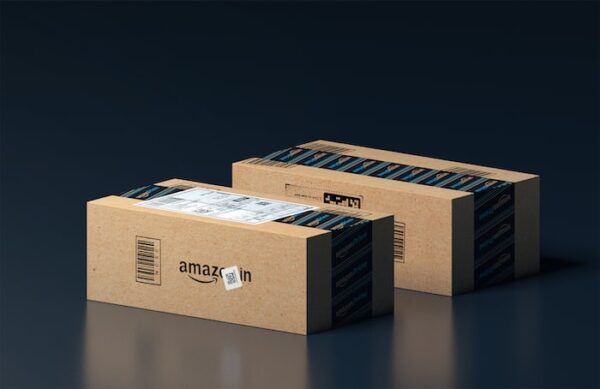 Amazon is one of the biggest e-commerce platforms in the world. This internet-based enterprise provides a platform for the sales of electronics, books, housewares, music, industrial, software, games, pet supplies, movies, consumables, and more. It is one of the leading online shopping sites.
Amazon is one of the platforms that offer free shipping services to its customers. It ships to over 100 countries. You must subscribe to its Prime membership to access its free shipping services.
As a prime member, you can access unlimited free shipping services without minimum order requirements.
If you are not an Amazon Prime member, you can enjoy free shipping when your total purchase costs $35 and above. However, you have to be a US resident.
Another Interesting Article: 7 Best Sites Like Amazon
Lululemon
The Lululemon brand is known for its high-quality and comfortable yoga clothing. The company was founded in 1998 in Vancouver, Canada.
It manufactures high-quality athletic and activewear. It also retails running shorts, yoga pants, sneakers, and more. The company has locations throughout the United States and Canada.
Lululemon offers free standard shipping on all its orders. However, you can decide to make it for shipping if you want a faster delivery.
AliExpress
AliExpress is a popular online retail platform specializing in selling and delivering products such as clothings, accessories, home appliances, electronics, furniture, tools, and more.
Like Amazon, AliExpress provides a platform for users to sell their products. It is well-known for selling products at lower prices compared to Amazon, eBay, and other online platforms.
Almost all items sold on AliExpress come with free shipping. Sellers on AliExpress decide to offer free shipping services to customers. Thus, when shopping for an item, look for items with free shipping.
If an item does not offer free shipping, there's a high chance it comes with comparatively low shipping costs.
eBay
eBay is another popular online shopping platform specializing in secondhand item sales. In addition to its secondhand products, eBay also allows its users to find new and cheap products.
Similar to Amazon and AliExpress, users can create an account and sell their secondhand items. The platform offers free shipping services with no minimum order on certain products.
To enjoy the free shipping service, browse the site to find sellers offering free shipping.
Macy's
Macy's is an online departmental store well-known for its high-fashion clothing, accessories, footwear, cosmetics, handbags, toys, housewares, furniture, home decor, electronics, and more.
The company has over seven hundred stores spread out in the US and Puerto Rico. It ships to over 200 locations worldwide.
To enjoy free shipping on Macy's, join its membership community.
Etsy
Etsy is a multinational e-commerce company that handmade or vintage items and craft supplies. Users can set up an online shop on Etsy to sell items such as jewelry, home decor, clothing, toys, art, furniture, and more.
Etsy is one platform that offers free shipping services on almost all its products. When shopping for an item, look for items that come with Fred shipping.
Etsy's search function also allows you to search for items with free shipping service.
Another Interesting Article: 6 Ways to Make Money on Etsy
SheIn
SheIn is a China-based e-commerce platform specializing in selling fashion items at a very affordable rate. It is well-known for its extremely low prices and free shipping policy.
SheIn offers shipping to over 150 countries. It also provides free shipping for purchases higher than $129. Minimum order requirements exist for certain countries; however, most Asian countries do not have minimum order requirements.
PUMA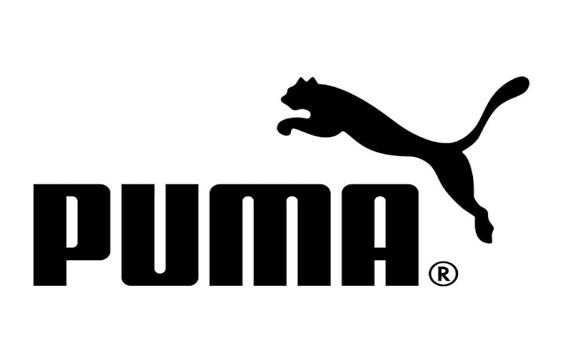 Rudolf Dassler – a former Olympic athlete, founded PUMA in 1948. He expanded the brand to take on the production of shoes, watches, athletic wear, eyewear, and accessories.
The brand has a headquarters in Herzogenaurach, Germany, and has over 1,400 stores worldwide. Some of which include New York, Log Angeles, and Toronto.
If you place an order via the PUMA online store, you will be eligible to enjoy free standard shipping if your order exceeds $50.
Hunter Boots
The Hunter Boot Company is a British company founded in 1854 by Henry Lee Norris. The brand currently owns headquarters in London, New York, and Düsseldorf.
Hunter Boot manufactures a variety of boots for men and women, but it is well-known for its rubber Wellington boots. The boots are highly durable comfortable, and great during winter and summer.
When you make a purchase that exceeds $100, you will be eligible for free shipping on Hunter Boots.
Another Interesting Article: 10 Online Retailers Offering Free Shipping & Returns
How To Get Free Shipping On Etsy
Etsy gives its sellers ultimate control over the items they sell. An Esty seller can decide to sell at a high or low price. They can also choose to provide free shipping service to customers – Etsy has no control over this.
Thus, to get free shipping on Etsy, purchase from shops that offer the service for free. The Etsy search filters enable you to find stores with free shipping services.
You can also use the search filter to make targeted searches like "free shipping for orders over $25".
Sellers on Etsy have different criteria for free shipping. You must meet their eligibility requirements in order to access the free shipping service.
From time to time, Etsy offers free shipping coupons. Subscribe to their newsletter to get updates on special deals, coupons, events, and promotions.
Conclusion
Finding a retail store that offers free shipping is important as it enables you to cut costs and shop without restrictions. Visit the recommended stores in this article to enjoy free shipping service.
Frequently Asked Questions
Does Target Have Free Shipping?
Yes! Target offers free shipping for certain products. In addition, you must place an order above $35 to be eligible for its 2-day free shipping service.
What Does Free Shipping Mean In Shopping?
Free shipping means that customers do not have to pay for the cost of transporting orders to their location. There are no shipping charges; all you do is make an online purchase and wait for its arrival.
Does Amazon Still Have Free Shipping?
Yes! Amazon still offers free shipping. However, it has raised its minimum threshold. To qualify for free shipping, you must place an order that exceeds $35.