Last updated Aug. 1, 2022 by Benedict Osas
Pets are exciting and fun too. So, pet ownership has pretty numerous benefits such as providing companionship, encouraging playfulness, and even exercise, reducing your risk of depression and anxiety.
Apart from pet foods and treats that most pet owners spend much money on when pets fall sick, veterinary care is quite costly.
However, to enjoy the benefits of having these cute companions without stressing about the sudden increase in financial burden or unplanned vets' medical expenses incurred, we've researched and discussed 12 ways you can get affordable vet care near.
12 Ways To Get Cheap Vet Care Near Me
This article outlines ways to get affordable vet care near you to ensure your pet enjoys affordable and good health care and that you don't break the bank before taking care of your pet.
Of course, such ways include:
1. Alternative Treatment Options
When you take your pet to a veterinary clinic for a problem, they will most likely present you with treatment options.
These treatment options are quite different for different animals.
The next best thing to do is to ask the veterinarian to clarify any part of the treatment options you don't understand so you can know what you're getting into for each option and their opinions on the treatment options.
After understanding all the treatment options, then make your decision by weighing these options. You should eliminate unnecessary costs and go for the cheaper treatment option that gets the treatment done and costs you less.
Many veterinarians are competent and experienced and will not present you with treatments that won't resolve the issues.
To ensure that you're making the best decisions for your pet at the best price, ensure you understand all the treatment options.
2. Try A Low-cost Alternative To A Veterinary Clinic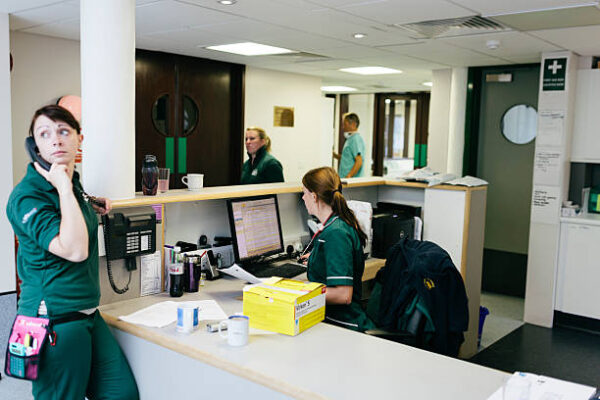 Rescues, shelters, and local animal welfare organizations usually offer vaccinations, spaying and neutering services, and numerous other procedures at a very low price.
This costs way less than a visit to the local veterinary clinic. Some nonprofits also even offer some of these services, especially neutering and spaying services, free of charge.
You just need to do is consult a local animal control in your city to know if there's anyone nearby.
If you even check around, well, it's possible even to find a pop-up clinic sponsored by local organizations or vaccination clinics hosted by some veterinary practices so you can get very affordable veterinary care.
3. Go To the Local Veterinary School
Taking your pet for treatment at your local veterinary school is another way to get affordable vet care near you as many local veterinary schools now offer cheaper rates than regular vet clinics.
And the fact that veterinary students will treat your pet should not bother you as they're usually under the supervision of an extremely experienced board-certified specialist.
Hence, be rest assured that your pet is in safe hands.
Another benefit you get from taking your pet to a veterinary school is that it gets more in-depth care and intricate testing because these vet schools are often at the forefront of using new and improved technologies to take care of pets.
So taking your pet to a vet school means your vet will be getting not only good quality treatment, you will be getting a cheaper rate, and the vet students will get practical, real-life situations. That's why it's a win-win for all.
Just search online to find a local vet school that offers cheaper treatment services for pets in your area to help you find one and then take your pet there.
4. Compare Veterinary Clinics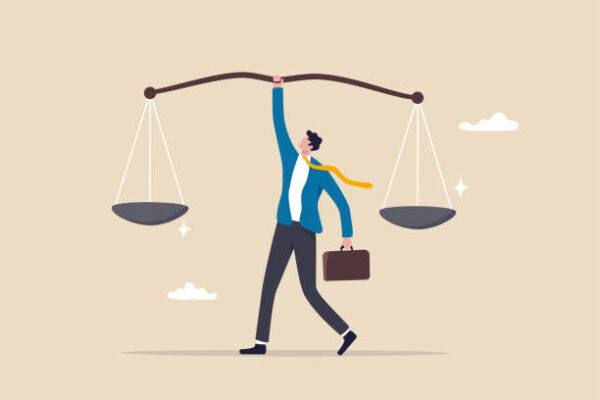 Comparing the prices of veterinary clinics in your locality is another way to get affordable vet care near you. The prices charged by a veterinary clinic will differ from the ones charged by another vet clinic even though they're rendering the same service.
So you should research the cost of treatments at the vet clinics near you and compare these costs to ensure your pet is getting the best treatment for a great price.
Additionally, most times, pet owners tend to think the bigger the clinic, the finer the office, and the more staff, the better their treatment services will be. This is so untrue as big and fine offices with a large number of staff don't indicate the skills of the clinic, but most times, these clinics are more costly.
So instead of looking over the small local vet clinic near you, try them. Most of them are not only cheaper but also very competent.
5. Make Use of Low-cost Pet Prescription Companies
Low-cost per-prescription companies provide pet prescriptions at prices lesser than what your vet doctor usually offers them. Once you visit a vet willing to write you a pet prescription that you can use to buy the pet medications somewhere else, just with a little online research, you can get these medications at a cheaper rate.
You can take advantage of the discount drug card programs many retailers offer. These programs also cover pet medications.
You should also ensure that you're buying from websites among the Veterinary-Verified Internet Pharmacy Practice Sites (Vet-VVIPS) accredited. These websites comply with the federal and state licensing requirements and quality assurance.
6. Financial Aids For Pet Owners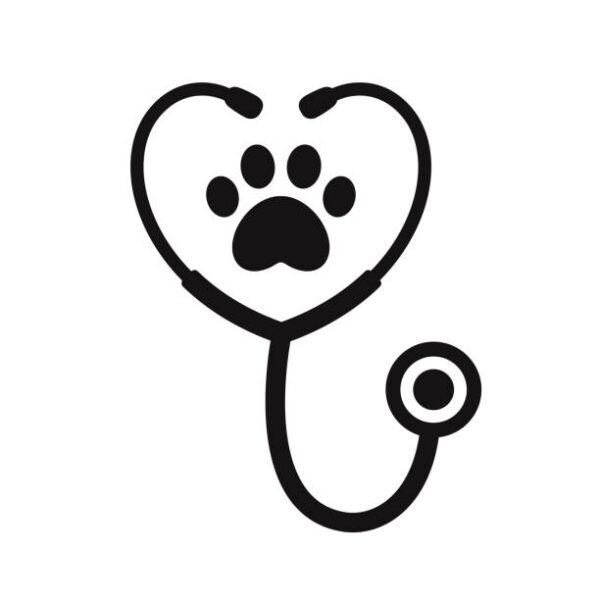 There are some national and even state organizations that offer financial assistance to pet owners that aren't capable of handling the cost of their pet medical bills.
Each organization has its rules and guidelines, so you must research these organizations and determine if you're eligible for financial assistance.
Some of these organizations include The American Medical Veterinary Foundation (AMVF), which has the Veterinary Care Charitable Foundation (VCCF). This fund assists pet owners that can't afford hospital bills to cover the cost of their pet health care. Another is the RedRover Relief which also provides financial assistance to pet owners facing Veterinary bills.
You can also ask at your local vet clinics. Some offer some financial assistance programs, or if they don't, they usually have access to the list of financial assistance programs available for you.
7. Veterinary Care Foundation
The Veterinary Care Foundation is another way to get affordable vet care as the foundation is a veterinary charity that offers all its contribution to the improvement of the quality of life of pets.
The foundation helps veterinary practices to fund the discounted and no-charge health care policy they provide for pets.
Additionally, this foundation works through veterinarians that are members of the foundation as they establish funds locally to help local clients. They also offer a fundraising platform to assist individual pet owners financially.
So you can enjoy this if your veterinarian is affiliated with the organization. The clinic can request funds for you, and there's no income limit to get financial assistance from the VCF.
8. Have A Discourse With Your Vet
Another way to reduce your vet care cost is to talk with your vet. If the medical care your pet requires is more expensive than you can handle, it's usually better to sit down with your veterinarian, explain your situation and negotiate for discounts and favorable payment plans to make things easier financially.
Furthermore, you can also discuss with your veterinarian the avenues to cut your pet's hospital bill down to make it cheaper.
Veterinarians tend to know about local programs that can assist you financially and any other programs, including in-house ones that can help you reduce the clinic cost and, at the same time, provide good care for your pet.
Some might even know about cheap pet insurance and pet insurance specials you can take advantage of to assist you financially.
9. Don't Miss Out On Specials
Veterinary clinics offer specials on regular pet care and preventive maintenance care during some times of the year, for new patients, or on some services. Most vet clinics know that caring for pets can be quite expensive, so they run some specials and certain discounted deals to save you money while your pet gets the best treatment.
To ensure you don't miss out on these deals, regularly check your veterinarian's website and social media pages for these deals.
You can also call your vet and ask about any discount deals the clinic might be currently running to get affordable care for your pets.
And if your vet clinic doesn't run any special deals, you can research other veterinary clinics in your area that run these deals, as this will help you save money.
10. Preventive Care Should Be Practiced
Practicing preventive maintenance in pets is cheaper and good for a pet. Prevention allows you to avoid costly care treatment as it reduces the risk of pets being seriously sick to require expensive medical treatments.
There are numerous ways you can practice preventive care; one being annual health checkups; even if the pet isn't feeling sick, you should take it to the vet to ensure it's perfectly healthy.
Another option is to feed your pets according to the veterinarian's recommended diet and avoid feeding your pet human food as it slowly affects its health and digestion.
Some human food types are so toxic for pets that they will require immediate emergency medical treatment, which incurs an expensive treatment that could've been prevented.
Exercising with your pet also helps them to stay healthy. Exercises like going on walks with your pet, especially a dog, and playing with a pet using toys will keep it active and promote the health of their heart.
You can also practice preventive care for pets by brushing the pet's teeth regularly. Most pet owners seem to have forgotten that the pet's teeth are just identical to human teeth. Hence, they need frequent cleaning and medical examination to prevent any health problem that can require costly medical treatment.
11. The Pet Fund
The Pet Fund is a nonprofit that allows pet owners to enjoy low-cost vet care. For this charitable organization to consider you, you need to apply for help by filing an online form through their website, and they determine whether the health status of your pet is eligible for their grant and you, the pet parent, is also qualified to receive their grant.
Also, the Pet Fund only covers the cost of non-basic and non-urgent vet care for your pet.
This fund only covers pending bills and not reimbursement. They usually help with cancer treatments and non-urgent chronic health conditions associated with pets. The Pet Fund allows you to care for your pet's health without stressing about the expenses.
12. FluffyRx Discount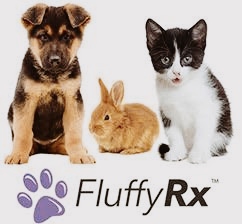 Numerous pet prescriptions are pharmacologically identical to those prescribed by humans, but that of pets is usually more expensive as it's rarer than humans.
With FluffyRx, you can purchase these pets' medications at a highly discounted price. FluffyRx is an app that assists you in getting discounted prescriptions at your local pharmacy.
The app is free to download in the Play store and free to use. After downloading the FluffyRx, immediately activate it with Group ID "LowIncomeRelief." You then print and take your FluffyRx card to any participating pharmacies in your locality when picking up the prescription and save up to 85% on drugs that qualify for this program.
These discounts are only available at participating pharmacies which include Kroger, Target, Safeway, Walmart, Costco, and many others.
But note that not every pharmacy is equipped to provide every pet medication, and check at the pharmacy close to you to know if your pet's prescription qualifies for the FluffyRx discount.
Going Forward
Similar to human health care, vet care can also be expensive. And there are several ways you can get affordable vet care near you, some of which are outlined above.
Not only are there different ways to get pet medications at very low prices, but you can also research the vet clinics in your locality to compare prices to get the best price.
You can also apply for any of the numerous financial assistance programs available for pet owners. Just make sure you understand any of the ways you're getting into so you can get quality vet care for your pets at a minimal cost.