Last updated Sep. 30, 2023 by Jessica Green
Thanksgiving dinner is a special day for most families. It's a day to meet up with friends and family while having a hearty meal.
However, things could get complicated and problematic if you are the one hosting the event. You will required to make food preparations and decorate the home. All this requires money and time.
If you cannot afford to spend beyond your means, here are ten practical ways to save money on a Thanksgiving dinner menu.
10 Practical Ways To Save Money On Your Thanksgiving Dinner Menu
1. Make A Grocery List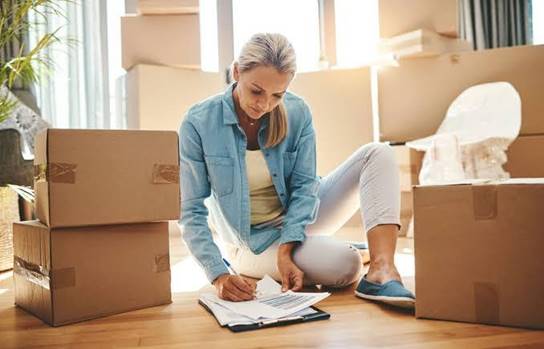 It is very easy to spend beyond your grocery budget during Thanksgiving. To avoid this situation, make a list of all the important items you need for Thanksgiving.
First, decide on the amount you are capable of spending, and then create a list of items whose costs correspond with your budget. Remove items on the list that are not important or necessary.
It is important to make a list of what you really need so that you don't waste money.
Calculate the items once you make the list and shop for the exact amount. Taking your bank card can lead to impulse buying.
2. Take Stock of What You Already Have
Most people make the mistake of spending on items they already have. To avoid making this mistake, take stock of what you already have.
If you have an item at home, do not spend money on getting a new one.
Thanksgiving is a special day; most people feel the need to overspend and go all out. Although there's no problem with this, it is important to stick to your budget and cut costs if you cannot afford what you want.
Hence, do not buy things you already have. If you do not have an expensive item, consider borrowing from a friend or family member.
3. Shop in-season Foods
In-season foods are usually affordable and accessible. Thus, prepare in-season foods if you want to cut your costs during Thanksgiving.
In-season foods such as apples, avocados, cranberries, carrots, sweet potatoes, cabbage, broccoli, and more are often available and affordable in November, the Thanksgiving month in America. Most of these in-season foods make up the traditional Thanksgiving meal.
4. Begin Your Shopping Early
Grocery prices are known to spike in price during Thanksgiving. If you want to spend less on Thanksgiving day, starting your shopping as early as possible is advisable. Do not wait until the final week of November to start your holiday shopping.
With a countdown to Thanksgiving day, most businesses begin offering customers discounts and deals. Do not miss out on these deals.
Shop for food items early and store them for Thanksgiving. In this way, you can save on costs and reduce the stress of buying things on Thanksgiving day.
Find out: 10 Best Money Saving Apps for Shopping Groceries In 2023
5. Shop Around And Compare Prices At A Variety Of Stores
When shopping for food items during Thanksgiving day, it is important to look up different stores and compare the prices of the items they offer.
During Thanksgiving, stores offer different discounts and deals. They compete with one another in discounts in order to attract customers. While most stores offer a 5% discount on turkeys and sweet potatoes, you could get a 10% discount at other stores. So make sure to do a bit of research before going shopping.
Don't make all your shopping at one store. Store A may give a good discount on turkey but not on potatoes or other grocery items. Shop at different stores to enjoy their deals and save money.
6. Shop In Large Quantities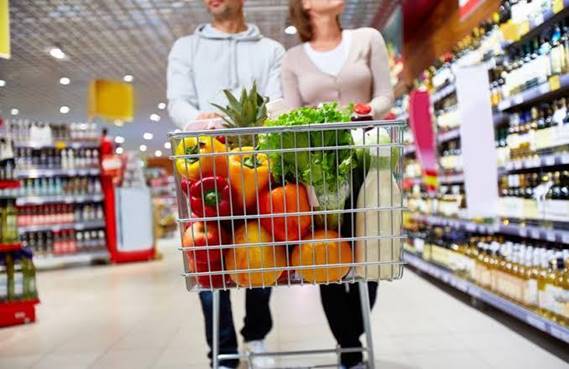 Buying in bulk is a good way to save money during Thanksgiving day. If you're expecting a large number of guests, buy in bulk to save costs.
Wholesale grocery items sold in bulk are way cheaper than retail. In addition, you can get free delivery depending on the store.
Here are some benefits of shopping in bulk:
Better deals
Reduces waste
Lower price
Less frequent shopping
Convenience
Stores like Costco and Sam's Club are well-known for selling low-cost bulk items. You can also check your local grocery stores to find out if they offer discounts for bulk purchases.
7. Prepare Your Meal
Most families go out to restaurants for lunch or dinner on Thanksgiving day. Although this is a good way to cool off and have fun, it is not advisable if you plan to stay on budget and save money.
Restaurants are known for hiking the price of their meals on Thanksgiving day. To avoid spending more than your budget, prepare your meal.
In the days leading to Thanksgiving, stores offer discounts and deals. Take advantage of this. Shop for the items you need and prepare home-made meals.
There are tons of articles online on how to prepare delicious Thanksgiving meals with cheap food items.
8. Consider Dishing The Traditional Thanksgiving Meal
A classic Thanksgiving meal consists of turkey, sweet potatoes, stuffings, Cornbread Dressing, vegetables, pie, gravy, and more. If you cannot afford to get any of these, consider going for cheaper, substitute meals.
Thanksgiving Day is a day to celebrate bountiful harvests and blessings. So it's natural to celebrate with whatever you have. Do not be pressured into spending more than you can afford.
Plant-based meals are less expensive than meat. But if you really want to get a turkey for your family, you do not have to have a full turkey. Opt for turkey parts like legs, wings, breasts, and more.
Another Interesting Article: 10 Places To Get a Free Turkey for Thanksgiving 2023
9. Consider Natural Decor and Opt For Secondhand Items
If you are inviting guests over to your home on Thanksgiving day, it is natural that you make plans for home decorations. Rather than spend hefty amounts on decors, consider going for a natural and autumnal look.
Use natural elements like tree branches, pine corns, acorns, and leaves. Make do with what you already have.
You can also save money by borrowing items like baster, cake panes, and roasting trays from your friend or family. If you cannot borrow, opt for secondhand.
10. Convince Your Guests To Contribute
If you cannot afford to prepare a bountiful Thanksgiving meal, talk your friends and family into making a celebration.
You do not have to carry the burden of financing a Thanksgiving dinner. If your family plans to eat or celebrate at your place, convince them to make a contribution to the dinner.
Most people who cannot afford to celebrate Thanksgiving often form a team and make contributions with their friends and family. Make use of this idea.
4 Cheapest Grocery Store To Get Thanksgiving Items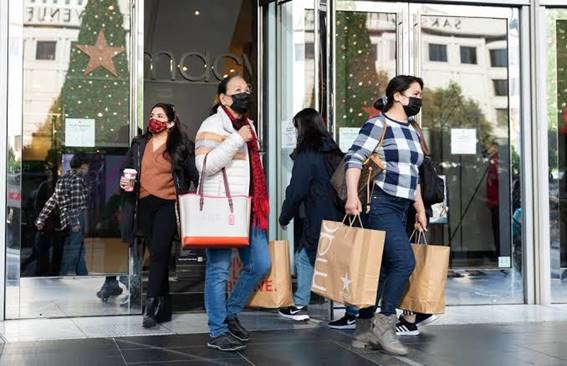 Walmart
Walmart is one of the best stores to shop for Thanksgiving grocery items. It offers the best prices for food items and also offers great discounts.
According to a poll conducted by Mashed, 28% of respondents voted Walmart as the best store that offers the best Thanksgiving deals.
To get the best out of Walmart, use its mobile app to make purchases and subscribe to its newsletter for first-hand information on discounts and deals.
Another Interesting Article: How To Get Free Thanksgiving Turkey and Dinner At Walmart
Costco
Costco ranked number 2 in the poll with 27% votes. It is one of the largest retail stores in the world and is known for its low product price.
Some cheap Thanksgiving items to buy at Costco include Macaroni and Cheese, Costco Pumpkin Pie, vegetables, fruits, and more. These products are sold at a very low price.
Joining a Costco membership also gives you access to better Thanksgiving deals and discounts.
Aldi
Aldi is a German-owned grocery store that offers one of the best discounts and deals for food items. You can buy all your Thanksgiving dinner items from this store.
Some of the best food items at Aldi include Cranberry sauce, pumpkin pie, turkey meat, Seasoned Stuffing, Roasting Pan with Rack, and more.
Kroger
Kroger is a well-known retail company with supermarkets and multi-departmental stores worldwide. During Thanksgiving, Kroger offers tons of special deals and promos.
Most times, it offers free Thanksgiving dinner and other times, it provides up to a $10 discount on your purchases.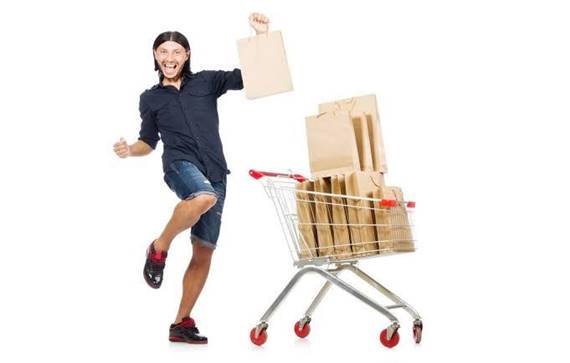 Conclusion
Thanksgiving is a day to meet up with your family, eat, and have a cool time. However, this celebration shouldn't leave you broke afterward. Do not spend past your budget, and do not be afraid to ask for contributions from your friends and family.
Frequently Asked Questions
What Does Turkey Have To Do With Thanksgiving?
Turkey is the traditional food to eat on Thanksgiving day due to its large size to serve several people. Additionally, it was indigenous to the early Americans and economical.
What Can I Use Instead of Turkey For Cheap Thanksgiving?
If no turkey is available, alternatives include lamp chops, chicken, Ham, Squash, Beef, Duck, Pork, Mushroom, Quail, Cauliflower, and more.
What Is The Popular Way To Spend Thanksgiving?
One of the popular ways to spend Thanksgiving day is by eating a hearty meal with friends and family present. You can decide to watch the Thanksgiving parade, have a chat with your family, or volunteer for charity.