Last updated May. 3, 2023 by Favour Chinaza
11 Websites Where You Can Make $100 a Day Working From Home
Are you a Stay-at-home Parent, freelancer, or college student, or are you just looking for where to earn $100 a day working from home? Then, this is the right article for you.
Working remotely online has been on the rise, but with the Coronavirus outbreak, this practice has skyrocketed.
As a result, you may face higher competition for these positions.
Can You Actually Make $100 a Day Online Without Being Scammed?
Yes, it is catchy, but look well before you leap.
Being alert to scams and frauds is critical when seeking paid internet work-from-home employment.
Only do business with well-established companies. Understand who you are dealing with at the company.
Ensure there is someone available to respond to inquiries and that there is a formal hiring process, not just an email offer.
Virtual assistants, teachers, and tutors for test prep, social media, data entry, bookkeeping, sales, customer service, writers, website developers, and nurses are some of the top work-from-home professions to make at least $100 each day.
Good Read: 10 Best Websites for Making Money Online for Students
Best Sites To Make 100 A Day Working From Home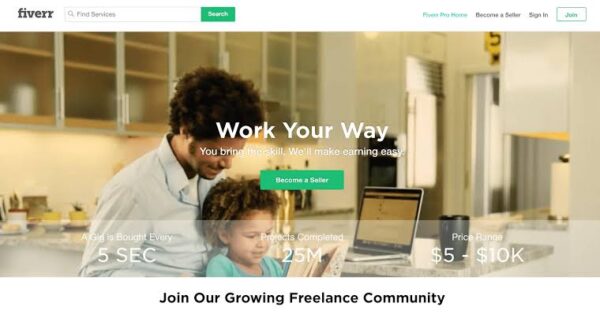 Are you a freelancer? Do you have a tech skill to offer as a service?
Then, Fiverr is the best place for you. It's one of the best marketplaces where you can earn a decent amount of money by offering your service to different clients.
More than 200 service categories include content writing, graphic design, software development, transcription, voice-over, etc.
Depending on your skill and experience, you can charge $5 to $1000 for each assignment. After that, you can check for the most profitable Fiverr gigs available and start from there.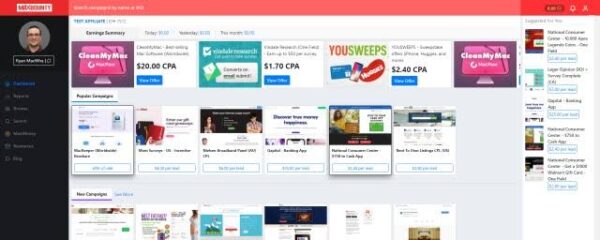 Maxbounty is a CPA or cost-per-action-based affiliate network website to make money. It is one of the host sites for the highest-paying affiliate programs to make money.
You earn money when someone completes an action, such as adding his email address from your unique affiliate link.
It's not a sales-based commission system, and that's the catch for you. There are lots of product niches and offers.
Now, you get someone to add their email address or other personal contact info for a particular offer, and you get paid from $1 to $3.
Sometimes, you can make $100 a day, depending on the number of tasks you do.
Choose a product. Use the unique link. Motivate people to take action on links you share on your marketing channels. And, voila, you are making money.
Upwork is a freelance website. You earn money by working on Upwork.
Businesses and individuals post services they want to outsource on Upwork, such as article writing, video editing, app development, and coding.
There are a plethora of jobs and services being outsourced on Upwork, with prices ranging from $5 to $100, depending on the type of job and the time it will take to complete it.
The beauty of it is that there is no barrier to entry; you may start making money there for free as long as you register. You only need to be proficient in a few skills to get started.
You can start learning how to get your first job on Upwork if you still don't know how it works.
What skills do you need to earn $100 a day on Upwork?
graphic design
voice over
video editing
article writing
email marketing
social media marketing
coding, etc
You can go to the Upwork website and start making a lot of money from home.
If you're considering working on Upwork, ensure you have a strong, attractive profile.
This will greatly boost your chances of getting job offers from potential clients who require your services.
Displaying your greatest work or emphasizing specific experience and length of tenure can and will help you stand out.
As a freelancer, you can connect with different clients that offer tons of work like:
data entry jobs
online assistance gigs
content writing gigs
graphic design jobs
transcription jobs
translation
sales & marketing
software development, etc!
Many people already make over $100 with Upwork, and you can be one of them.
Udemy is an online ed-tech platform where you can sell your courses and make $100 a day working from home. If you have a skill, create a video course and upload that to Udemy to sell it.
It's quite an experience to make money while teaching people worldwide.
Get help from the Udemy website to create your course and use the platform to market and sell it.
Once people sign up for your course, you start making money. So create the course once, and make money recurring.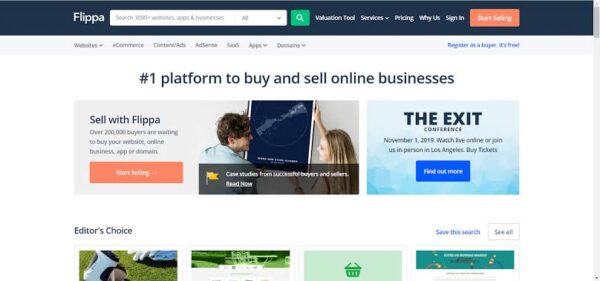 Do you know you can earn money by buying and selling websites and businesses on the Flippa website? Flippa is that online marketplace for you.
Flippa is the leading online marketplace for buying and selling companies. It attracts a large audience and provides excellent options and tools for increasing visibility
It is a similar auction site to eBay for individuals selling and purchasing digital assets such as websites, apps, domains, Shopify businesses, and Amazon FBA accounts.
If you are talented at creating apps or websites, you may sell them online and earn money from home.
Better still, you can give it a shot if you have some spare cash and are interested in purchasing websites, applications, or e-commerce stores.
You submit a bid similar to eBay, and if your bid is the highest, you have just purchased an internet business. Selling online businesses is another way to gain money.
What are the different ways to earn $100 a day from Flippa?
There are different ways to earn money from it.
Design a website from scratch and sell it.
Buy a pre-built website at a cheaper price and sell it at a profit.
Hire someone to design a website for you and sell it.
So, the choice is yours. You can easily make more than $100 on it without breaking a sweat.
YouTube, the second largest search engine on this planet, gets more than one billion hours of content views daily. And, of course, those views bring you money after a while.
There are many ways to make $100 a day with Youtube, start your own Youtube channel, become a YouTube partner, and create awesome videos on any topic you like.
Starting from a travel vlog to cooking, or it's about your pets, try anything. Monetize your videos with Ads and earn handsome commissions.
You're fine to go as long as you keep uploading good content that people want to watch, and the longer the video, the more money you make.
How much can you make with YouTube?
You can earn anything from one dollar to thousands if not hundreds of thousands of dollars. The possibilities are endless.
The more views you get, the more money you may anticipate making and the more subscribers you gain!
What you earn on YouTube is passive income; make a few videos, and they should keep bringing you money every day.
You may also make money on YouTube with sponsored sponsorships, but this requires a large audience, usually at least 10,000 subscribers.
You can also earn money through affiliate marketing by placing affiliate links and conducting product reviews.
YouTube has a new Requirement for earning
To start a new channel from scratch, you must first meet the YouTube minimal requirement for monetization.
You must have 4000 watch hours and 1000 subscribers in the last 12 months. How much money can you make on YouTube if you've achieved that point?
You can make from $100 to $1000 a day or more.
The effort you put into producing high-quality videos that people are attracted to watch influences how much you can earn. Some people make millions of dollars only through YouTube.
People with billions of views on their videos, such as PewDiePie, make millions of dollars per week from YouTube; who knows whether you can make as much as they do?
You can also create sponsored videos offered by different product-based companies. Yes. There are endless ways to earn money with Youtube.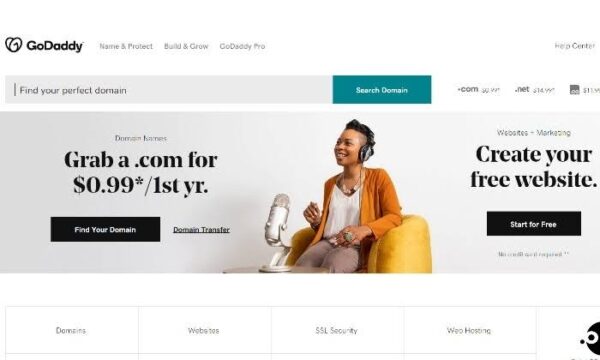 People gain thousands of dollars by purchasing obsolete or expired domains.
If you buy a domain with one or two words or a domain that someone is prepared to pay for and has a lot of brand value, people will pay ten or even a hundred times what you spent.
If you discover the perfect domain, I've seen people buy expired or forgotten to-renew domain names on GoDaddy auctions for ten dollars and then immediately sell those domains on flippa.com for $100, $500, or $1000
And this is a simple way to make $100 each day online.
How Do you Make $100 a Day with GoDaddy Auctions auctions
You act as a middleman; all you have to do is browse GoDaddy, look for nice-looking domains, and purchase them.
Another option is to explore Flippa and see what domain names are selling and take note of the patterns, then employ those same patterns and methods that have been proven to achieve sales from a domain name standpoint on Flippa.
So you need to locate one trending domain, and if you find the correct one, you can make hundreds, if not thousands, of dollars on that single purchase.
Rev.com is a website guaranteed to make you a lot of money daily while working from home. Basically, it's a website that features tons of transcription works.
If you are an experienced transcriptionist, it's the best place to earn a lump sum.
Rev also offers high-quality captions making and subtitles creation services to their clients.
The rate for each work is pre-fixed, and the payment system is pretty transparent for clients and service providers.
Before you start, there is a grammar and transcription skill test procedure you will take that ensures your skill level.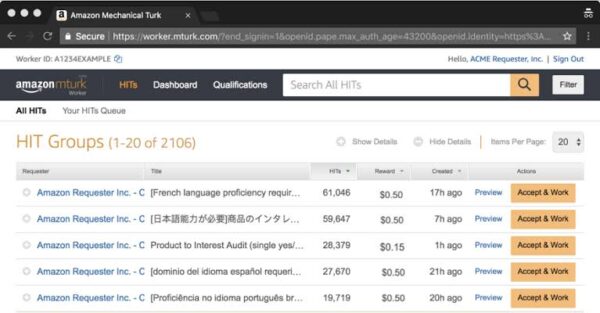 Amazon Mechanical Turk (MTurk) is a marketplace where organizations (called "Requesters") can outsource certain jobs and procedures to distant employees (called "Turkers").
Requesters gain from not hiring personnel to do these repeated chores, whereas Turkers accomplish these simple tasks electronically.
It's also a means for Requesters to complete these menial jobs more efficiently by distributing them to an army of distant employees eager to accomplish these duties for a few pennies or, alternatively, Amazon credits.
The most common jobs for Turkers you'll run into are:
Data entry and recording and spreadsheet work
Audio and video transcriptions
Categorizing images and information
Cleanup and validation
Evaluating items for quality
Answering surveys
Data collection, duplication, and validation
Internet search queries
Comparing items and data records
Content moderation
YouTube video ratings
When looking for tasks, each HIT will have a cost paid to workers and a time limit to finish it.
How Do you Make money fast with Amazon Mechanical Turk?
Here are some tips on how to make money on MTurk:
Sign up and complete your profile: To get started, sign up for an MTurk account and complete your profile. This will help requesters get to know you and assign tasks matching your skills.
Look for high-paying HITs: High-paying HITs (Human Intelligence Tasks) are often quickly snapped up by workers, so check the site regularly for new HITs. In addition, you can use third-party sites like Turkopticon to find well-paying HITs that have been rated positively by other workers.
Focus on your skills: Depending on your skills, you may be able to complete certain HITs more quickly than others. Therefore, focus on the HITs that match your skills to maximize your earnings.
Work quickly and efficiently: Requesters often set strict time limits for HITs, so they work quickly and efficiently to complete tasks accurately within the time allotted.
Build a good reputation: Requesters are more likely to assign HITs to workers with good reputations. Build your reputation by completing tasks accurately and on time.
Be aware of fees: MTurk takes a fee of 20% on all earnings, so factor this into your earnings calculations.
The simplest and lowest-paying activities can be completed for as little as a penny, while others can be completed for anywhere from $5 to $100.
Turkers occasionally come upon high-paying jobs that pay up to $150 upon completion.
Earning money with Google is pretty exciting and the most legit one regarding the Google AdSense program.
Launch a blog website, forum, or web tools website and place ads on those with AdSense. Now, this Ad network pays you money when someone views and clicks on your Ad.
More website traffic means more clicks and views on your Ads, and you make more bucks.
Google has already paid its publishers over 26 billion dollars through the Adsense program. So, what are you waiting for?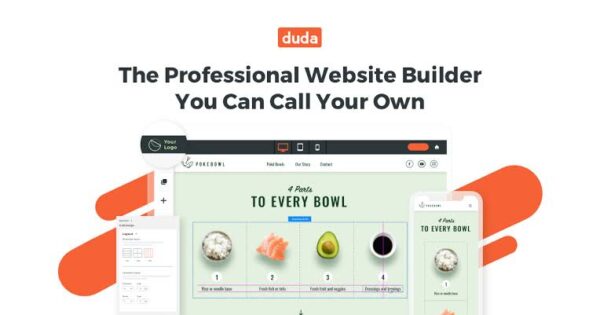 Duda enables you to make money by constructing a mobile-friendly website. So, you can search for websites that are not mobile-friendly and take too long to load.
Duda enables you to optimize and construct mobile websites even if you don't know how to code.
You should discover firms who have a bad-looking mobile site and message them, claiming that you could design them a much better mobile site using Duda.
The best part is that you can start a free trial without paying anything beforehand and start doing this and making $100 a day.
You must find websites that do not have a nice-looking mobile-optimized site and then utilize this website to create one for them.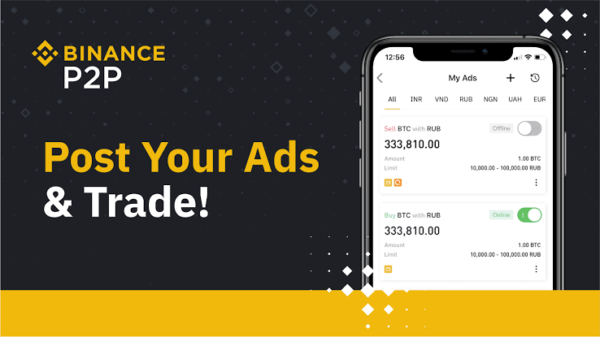 Binance P2P is a peer-to-peer marketplace where you can directly trade crypto with other Binance users and earn more than $100 daily.
Peer-to-peer trading, commonly known as P2P trading, is the exchange of cryptocurrency between users without the involvement of a third party or middleman.
Unlike traditional exchanges, buying and selling cryptocurrency via a P2P marketplace does not offer charts or market indicators, so it's pretty easy to make money trading.
How Do You Make $100 a day trading on Binance?
P2P trading gives you more control over who and how you deal, and you can make easy $100 a day trading on Binance from your home. However, Binance p2p is not isolated, and there are other quick ways to make money with cryptocurrency.
Keep in mind that the freedom of P2P trading comes with some hazards.
While standard exchanges help broker your crypto orders, P2P trading often does not involve a third party to ensure a flawless transaction.
Binance P2P is a reliable trading platform built for risk-averse and daily crypto traders if you're seeking a P2P marketplace.
Every trade on Binance P2P passes through our escrow service to create a safe user trading environment.
When you find a potential buyer and begin trading with them, your Bitcoin is temporarily placed until you confirm the money has reached your bank account.
If a problem emerges during the transaction, you can file an appeal, and our customer care will assist you in resolving the situation.
Put up purchase and sell advertising.
The ad posting tool on Binance P2P is intended to suit the various goals and needs of the crypto community.
Setting a competitive price point, for example, will offer you a great reputation in the community.
Make money Using crypto arbitrage to your advantage. Arbitrage trades crypto assets on various markets and benefits from minor price variations.
The first step is to look for cryptocurrencies available on both Binance Spot and the P2P market.
Then, for each currency, run through it until you find a beneficial pricing differential. Once you've identified a suitable price difference, the final step is simple: buy cheap and sell high.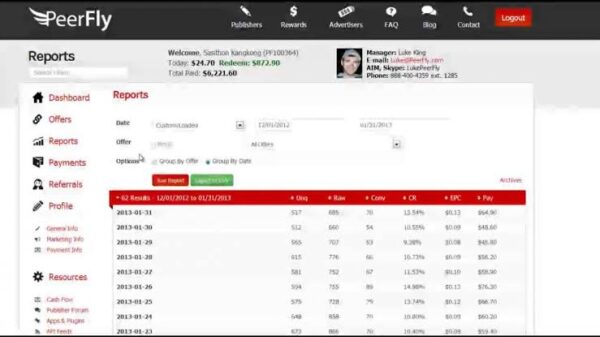 The Peerfly website enables you to do what is known as a CPA and earn money daily with it.
Most types of affiliate programs require you to persuade someone to sign up and pay, but CPAs pay per action.
Sign up for Peerfly and promote the other company.
For example, if you convince a hundred people to sign up for Fiverr through your link, you will be paid every time someone clicks that link.
They are not even required to join up. They are not required to pay as well. They only need to execute "cost per action" actions, so you get paid every time someone clicks on a link you promote on Peerfly.
If you have a following or are urging your friends and family to join up for this stuff, this is a wonderful method to start making money.
Since you get paid every time someone takes action and clicks on your link, you may make $100 every day.
So, there are seven websites to make $100 daily online, even if you're completely new.
So if this was helpful to you, please like and share this article so that others can benefit as well.

User testing is a money-making website where you test products before they are finally launched.
User testing is important because it allows the design team to identify any inconsistencies in the user experience they create so that any flaws can be addressed and corrected before the final product goes live.
Identifying and resolving problems early on saves money in the long run.
Payment for regular testing is normally sent 7 days after the test is completed. However, PayPal occasionally experiences 24-48 hour payment delays.
A customer may occasionally offer a bonus for finishing a longer test or a multi-part study. If a customer provides a bonus, the payment is usually updated 10-11 days following the test.
Can You Really Make $100 a Day with UserTesting?
Yes, you can make $100 a day working from with UserTesting.com website
According to their website, you can earn up to $60 for every test, and from our reviews, you can make $100 a day with UserTesting, just working from home.
On the other hand, this website is fine for making some extra money in your leisure time, but it should not be considered a continuous and primary source of income.
Because the amount of work you will obtain is relatively restricted and depends on a variety of things, such as where you are located, your quality rating, and so on.
On the other hand, the website does not offer any false claims. It is explicitly stated on their website that you can earn some extra money with UserTesting, but it will not make you wealthy.
Other Websites To Make $100 a Day Working from Home
On the 3playmedia website, you are guaranteed to make $100 a day working from home. It's a growing start-up that offers transcription services to its clients.
You can opt for a freelance 3play transcriber. Manage projects on your own time, complete them, and earn a hand full of money.
Do you have a good command of English language editing? Then, it's a perfect place to start your transcribing career.
Amazon Associates
It's an awesome affiliate program where you can make money through Amazon sales.
In this process, you get an affiliate link to Amazon products. Share this unique link through blogs, social media posts, websites, and videos.
Now, if someone uses your link to get to Amazon and make a purchase, you earn up to 10% commission on that sale.
This way, earning up to a hundred dollars per day working from home is fairly easy.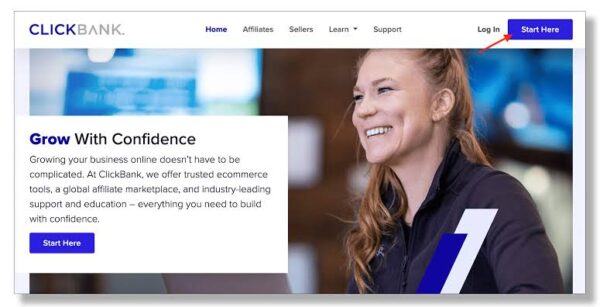 Clickbank is the most popular marketplace for product producers and affiliates to make money online by selling their courses or services to people worldwide.
Clickbank exclusively sells digital products, but the commission payout is significantly bigger than that of Amazon or any other digital marketplace globally.
Keep in mind that some affiliates will pay you up to 75% for selling their products and services, while others will only pay you 5%, so keep that in mind.
However, you can make $100 a day on the ClickBank website, hundreds or even thousands of dollars, and some people even make millions.
Simply go to Clickbank, choose something to sell, and begin earning money daily with no investment.
Skooli is one website you can make $100 a day working from home. It is one of the legit ways to make money tutoring online.
The business pays instructors by the minute, with a 15-minute minimum, to teach algebra, calculus, geometry, and trigonometry online.
Putting in 5 hours daily is more than $100 a day working from home.
There are other websites you can also teach and make $100 a day working from home, but Skooli works for all levels of education, from elementary school to college.
Their online teaching software can be viewed through a smartphone app or desktop web browser.
You can cash out your pay after you reach $100. So, if you don't receive a lot of work here, you might have to wait a long time for your money.
When you hit the $100 mark, you submit a cash-out request, and the money is transferred to your PayPal account.
Working Solutions
Working Solutions is a website that provides remote work opportunities for people who want to work from home.
They offer a variety of work-from-home opportunities in customer service, sales, and technical support.
To earn on the Working Solutions website, you would need to apply and get accepted as an independent contractor.
Once accepted, you can browse the available job listings and apply for the ones that interest you.
Working Solutions pays its contractors on a per-project or per-minute basis, depending on the type of work they are doing.
To get started, you must create an account on the Working Solutions website and complete the application process.
This process involves filling out an online application, taking a skills assessment test, and passing a background check.
Once you've completed the process and been accepted, you can browse and apply for available jobs.
How Do you earn $100 a day working for Working Solutions?
The pay rates vary depending on the project, but you can expect to earn between $9 to $30 per hour.
So making $100 a day is sure working from home with Working Solutions if you put in the hours
The jobs they do receive a high volume of job inquiries, so there are always high in-demand jobs.
If you are a stay-at-home parent, or you are looking for high earning side hustle online, this site is for you.
So, when calculating possible profits, keep the schedule and hourly rate in mind.
UserInterview is a website that connects researchers and businesses with user research participants.
You can earn $100 a day by taking part in research studies. Each research study is between $35 to $300. I have never applied for any study for less than $100 or $150.
You can also earn money with their referral program. You can publish your referral link on social media or other platforms, and you will receive a commission whenever someone signs up and completes a study.
UserInterview is one easy website to make money working from home. You'll get compensated for each research you finish, with the rate varying depending on the study.

CafePress is a website where you can make money working from home. They sell T-shirts, mugs, sweatshirts, tote bags, and other items with various logos.
You may start your own online CafePress store and design logos for these products if you have a graphics program.
This site is similar to Spreadshirt, another highly trustworthy option for selling your designs.
You can start making $100 a day with CafePress once you understand how to sell your art online through their website.
There are no start-up costs for your own store, and you won't have to worry about inventory or anything else.
Simply create the logos, set up your store (which they claim takes only a few minutes), and select the things you want your logos to appear on.
Good Read: 120+ Websites and Apps That Will Pay You to Refer Your Friends
Bottom Line
Surely, earning some extra bucks while working from the comfort of your home won't hurt. Although, it depends on the amount of time and effort you want to invest to make it happen.
To make $100 a day on websites, there are various strategies that seniors and retirees can use. These include offering online tutoring services, freelance writing, becoming a virtual assistant, completing online surveys, renting out a room on Airbnb, or becoming a delivery driver.
Other websites that can be used to earn money include Fiverr, Upwork, Freelancer.com, Task Rabbit, Instacart, Rover, Etsy, Survey Junkie, and Swagbucks.
The amount of money you can earn will depend on the specific website and the time and effort you put into it. Therefore, setting realistic expectations and doing due diligence is important to ensure you work with reputable companies.
Frequently Asked Questions
Q: What are some other websites to make $100 a day?
Some other websites to make $100 a day include:
Freelancer.com
Task Rabbit
Instacart
Rover
Etsy
Q: How much can I realistically earn from these websites?
Your earnings will depend on the specific website and the amount of time and effort you put into it. Some websites may offer higher-paying opportunities but may require more skill or experience. Setting realistic expectations and understanding that making $100 a day may require a combination of different strategies is important.
Q: Are these websites legitimate?
Yes, these websites are legitimate, but it's important to research and ensure you're working with reputable companies. In addition, some websites may have scams or fraudulent activities, so it's important to read reviews and do your due diligence before signing up.
Q: Do I need special skills or equipment to make money on these websites?
The required skills and equipment will depend on the website and your work type. Some websites may require specialized skills or equipment, while others may be more accessible to beginners. Therefore, reading the job requirements and understanding what's expected before applying or signing up is important.
Q: Are these websites available globally?
Many of these websites are available globally, but some may only be available in certain countries or regions. Therefore, checking the website's availability in your area is important before signing up.
Q: How can Seniors and Retirees make $100 a day
There are several ways seniors and retirees can make $100 a day, like freelance writing, Virtual Assistant, online surveys, renting out your room on a website like Airbnb, and signing up to become a delivery driver for companies like DoorDash or Postmates.