Last updated Aug. 12, 2023 by Favour Chinaza
Dropshipping 101: How to Start a Dropshipping Business
You don't need to buy a course or a book on "how to start a drop shipping business." It's actually an easy business to startup if you're fed with the right information.
Dropshipping is a great business model for entrepreneurs who are good at selling because they do not need to worry about maintaining stock or handling shipping.
You just need to choose the right supplier with the right processes in place for shipping the orders.
If you're unsure whether dropshipping will benefit you, keep reading. Dropshipping sales are expected to reach $557.9 billion by 2025. However, only a structured approach can lead to success.
This article covers the right steps to take to start a successful dropshipping business.
What is a Dropshipping Business?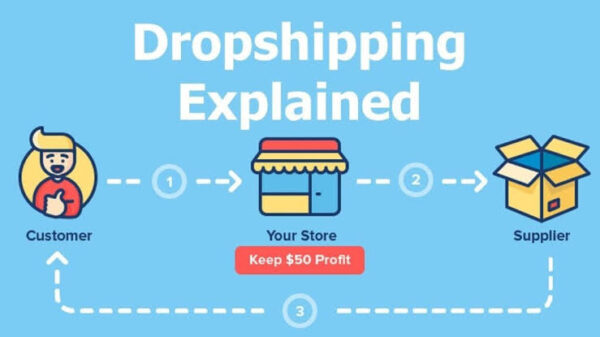 In a dropshipping business, you act as a platform where customers can come to order goods.
In other words, it is a business that lets you sell things and make money without needing a building or a stock of goods. Besides, Dropshipping is one of the 30 Best side hustles to start with $100.
Dropshipping is a way for online shops to fulfill orders without storing inventory. Instead, merchants buy items from third-party suppliers as customers place orders.
The items are then sent straight to the customer. So the seller doesn't have to touch the item directly. Do you recognize i?
When it comes to shipping and fulfilling orders, the retail store boss doesn't have to do much.
The dropshipper doesn't have to keep products in stock, buy a lot of them, or do anything else to fill the orders physically. Instead, the third-party vendor will send the goods on behalf of the merchant.
Dropshipping is great for business owners because it takes less money to run a store than the standard retail model.
You don't have to start a brick-and-mortar store, hire employees, keep the lights on, pay overhead costs, or stock products.
Instead, you open an online store and buy bulk from suppliers with goods and warehouse space.
When a customer orders something from you, you will check the order and send it to the manufacturer or wholesaler. The manufacturer or wholesaler will then ship the product straight to the customer.
It's not hard to run dropshipping business.
Good Read: 9 Profitable Business Ideas
How DropShipping Works
In the dropshipping business model, the retailer (you) sells the supplier's goods on their website under their own brand.
You'll be in charge of picking out and selling these goods. Also, it will be your job to handle customer questions and issues.
Here's how the dropshipping business works:
First, a customer orders a product on your e-commerce site or any other platform. Next, you send your dropshipping seller (wholesalers or manufacturers) the list of orders.
The dropshipping provider gets ready to ship the order.
Then, the bought items are sent directly to the customer.
The biggest difference between a normal e-commerce business and dropshipping is that you, as the retailer, don't keep the inventory or fill the orders.
Instead of buying items from suppliers with purchase orders and storing them to sell later, you send orders straight to the supplier so they can fill them.
As an e-commerce entrepreneur, you will start a business and never have to worry about handling your own stock.
It's a pretty easy business to start because you don't have to worry about stocking overhead costs.
On the other hand, you do need to put yourself in a place where you can quickly fill orders. If not, you might have trouble getting your business off the ground.
With the best market-automating e-commerce tool, you can sell more stuff. Build your shop, handle orders, and find new customers.
How Lucrative is Dropshipping Business?
You should consider dropshipping if you don't want to take many risks when beginning an internet business. You won't have to pay much to get started; you'll have to pay when a consumer purchases a product from you.
You won't have to worry about other expenses like inventory management, product development, shipping, delivery, or personnel management. All of these cost savings make dropshipping a lucrative business model.
To make a successful living in the dropshipping business, you must select a fantastic product supplier that delivers on time and keeps minimal costs.
It will eventually lead to an improvement in your profit margin. Many dropshippers earn well over $100,000 per year from their dropshipping store.
What are The Pros and Cons of Dropshipping?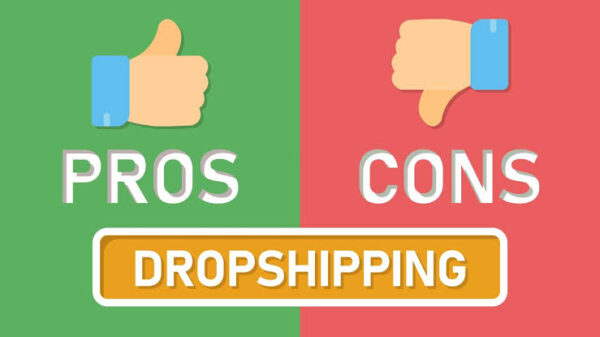 Any fulfillment method has advantages and downsides in e-commerce, like in life.
Whether the benefits outweigh the costs is primarily determined by your objectives and business condition.
Here are some potential benefits and drawbacks to consider when deciding whether dropshipping is good for your company.
Pros of Dropshipping
Dropshipping offers the ability to reduce overhead expenditures, such as keeping a storage facility or transporting products to clients, because you don't store or ship the products.
Dropshipping is a good option for entrepreneurs who want to start a business with little investment because they don't have to invest in facilities or resources to fulfill orders.
Reduced risk: Because you are not required to pay for inventory, you are less likely to lose money due to misplaced merchandise or over-ordering things.
Dropshipping can be used for your business while selling on your own domain, through a retailer like Amazon, or through social media platforms – or all of the above.
Dropshipping allows you to fulfill orders regardless of your operating location, giving you the freedom to work from anywhere.
Scalability: By leveraging suppliers, you can accept more orders while reducing the inventory you keep, package, and ship.
Product Variety: Depending on your agreement, pre-purchase inventory may not be needed, allowing you to sell a wider selection of items and boost your earning potential.
Flexibility: Don't know what to sell? Dropshipping allows you to test different products to determine which ones sell the best without fear of losing your investment.
The Cons of Dropshipping
Dropshipping is a highly competitive market due to the minimal cost and effort required to get started.
Dropshipping limits your involvement in the order fulfillment process, limiting your capacity to oversee and ensure product quality.
Branding: You may have difficulty differentiating your business since the things you sell are not unique or distinguishable from similar offerings by other suppliers.
Profit margins: With little or no product differentiators, your company may be forced to compete on price. Low prices can chip into your profit margin.
Timeline for fulfillment: When a dropshipping provider handles fulfillment, you lose control over order selection, packing, and shipment.
Inventory control: It is possible that up-to-the-minute stock updates are not possible. If a consumer places an order only to discover that the product is out of stock, this negative experience might deter future orders and harm your brand.
Because you do not handle order fulfillment, the special offers and promotions you can run, such as bundling or free delivery, may be limited.
Supplier blunders: When delivering customer orders, low-quality dropshippers may make mistakes. This could result in incorrect orders, poor packing, and missing items.
Complex customer service: When you dropship, you're still in charge of your reputation and keeping customers satisfied. If something goes wrong throughout the fulfillment process, you may be responsible for managing customer assistance.
For some businesses, the drawbacks of dropshipping outweigh the potential benefits.
Fortunately, a service like Fulfilment by Amazon may be an alternative if you want to reduce your inventory management and order fulfillment costs.
FBA provides a nice medium for some merchants, delivering many of the benefits of dropshipping without the drawbacks.
Is Dropshipping Really Profitable?
Yes, because you are not responsible for shipping or manufacturing, dropshipping can be a viable business model for retailers.
It's a low-risk business model and one of the most profitable business ideas that don't incur significant expenditures as a wholesaler would. With the proper suppliers, you may generate a good profit margin.
If you're unsure how to calculate a product's profitability, try Shopify's free profit margin calculator.
Many dropshippers earn up to $100,000 a year as a side job. So, if you want to make $100,000 per year as a dropshipper, you'll need to find the ideal suppliers and create a brand.
Starting a dropshipping business might be difficult. Because you may start a dropshipping business for free, you may come across a slew of businesses selling a similar product at comparable pricing.
Why Is Starting a Dropshipping Business a Good Idea?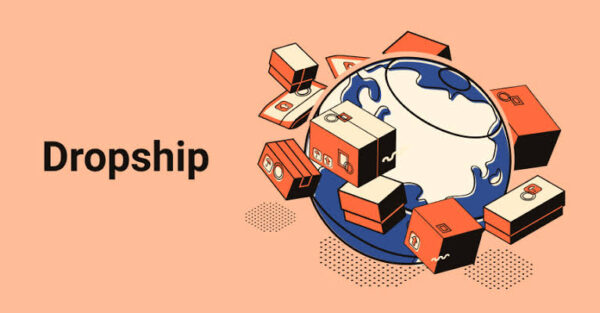 A dropshipping business is a low-risk venture. You only pay for things that you sell to paying consumers when it comes to startup costs.
You are not encumbered with the costs of manufacturing things, carrying inventory, preserving unsold inventory, and paying staff to package and distribute products.
It's a terrific way to get started in entrepreneurship because you can establish your own dropshipping business during your evenings and weekends.
When it comes to processing orders, it will necessitate everyday effort. However, the majority of order processing stages are automated and only require the click of a button.
The dropshipping business options are limitless; you only have to take the initial step.
Low startup costs and minimal supply chain management. Dropshipping reduces the need to make initial inventory expenditures and manage business logistics. You don't have to make or store your own things to begin selling.
Low-risk business model. Add as many products as possible without regard for production or inventory expenses. If a product is underperforming, dropshippers can quickly replace it with another to sell.
Flexible location. Because there is no need to supervise the manufacturing process, you may run your business from anywhere with an internet connection.
Dropshippers, on the other hand, must retain contact with their suppliers and customers.
More scalability. Because the vendors will manage the delivery, you can relax about getting more orders as your company grows.
However, before starting a dropshipping business, bear the following issues in mind:
There is less control. Suppliers are largely relied upon by dropshippers to develop, package, and deliver high-quality products. You cannot directly address issues such as product mistreatment, poor packaging, or delayed delivery.
Sudden stock shortages. Suppliers may not always notify you if a product is out of stock. It's critical to check in with them frequently to avoid listing unavailable products in your store.
How To Start Dropshipping A Dropshipping Business
1. Choose a Product to Sell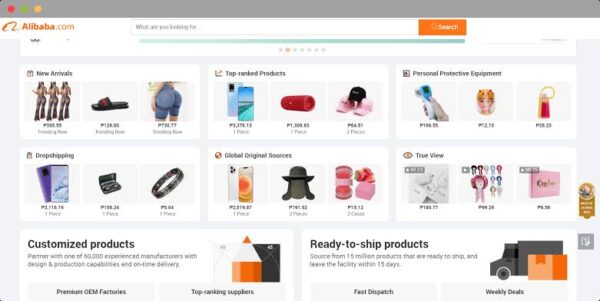 The first step in launching a drop shipping business is deciding what goods to sell and where to source them. You don't need to start creating a brilliant product idea yourself.
This may appear to be a "need not be mentioned" stage for someone establishing a business, but it is a critical step to follow when starting a dropshipping firm.
As a novice in the dropshipping business, it is quite easy to lose sight of what you want to achieve with your company.
However, declaring the product you intend to sell at the start of your drop shipping voyage helps keep your thoughts on a realistic track and keep you focused throughout.
You can view numerous products, although it is preferable if they all fall within the same product area.
What to Know When Selecting a product To Sell
Here are a few things to consider while selecting a product to sell.
Google Trends is excellent for determining whether a niche is trending higher or downward.
However, this alone is insufficient to evaluate whether or not a niche is feasible. Some niches may be on the rise, but there isn't enough search volume to justify their popularity.
Google Trends displays search data in graphs that illustrate interest over time. Users can view results on a configurable timeline and refine them by search channels, such as web search, image search, or Google.
The tool also rates "rising" keywords and recommends investigating similar topics. It also has a comparison option that allows you to compare the stats of several phrases.
Make use of Ubersuggest's Keyword Tool.
What is the search volume for a particular keyword? Or the level of competition? Using Ubersuggest's Keyword Tool will assist you in understanding the potential of your dropshipping company ideas and will provide you with other ideas for the future.
Examine popular websites in your niche.
For example, if you go to a fashion retailer's website, you'll see that they frequently organize their store into trend categories. This assists you in determining which trends you should incorporate into your store right now. You can also look through a store's best-selling items to identify the greatest stuff to sell.
Examine the product order volume.
You should also browse products based on order volume to understand how popular a product is. Don't dismiss dropshipping business ideas because they aren't as expensive as other things because those products may be newer.
Trends aren't the most successful dropshipping business ideas. Instead, they have internal trends. Denim clothing, for example, is a fashion niche trend. Artificial eyelashes are popular in the beauty industry.
Marble phone cases are a popular trend in the phone case market.
If you're developing a long-term business, you'll want to have the trends as products but not as the complete store. So keep it in mind while you build your dropshipping business plan.
2. Conduct Market Research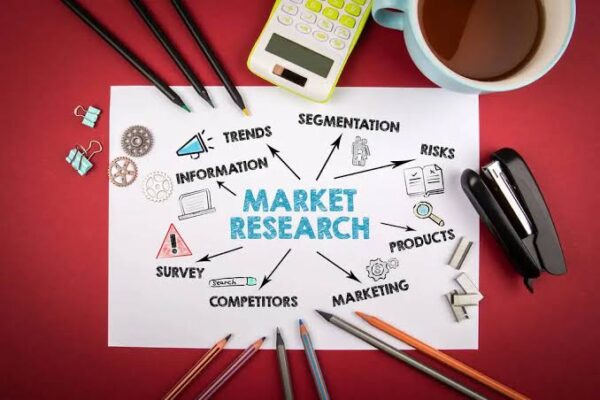 You can't blindly jump into a product market you know nothing about! So after deciding on a product to sell, the next step is conducting product and market research.
What are the Market Research Questions to Ask for Your Dropshipping Business
Here are the questions your research needs to provide answers to:
Who are my competitors?
Who are my ideal customers?
What is the purchasing ability of my customers?
Is my market saturated or competitive?
How is the product I offer different from the ones available in the market?
Can my products be sourced locally?
Is there a demand for my product?
What is my product's selling price?
What is the selling price of my competitors?
What Are The Metrics to Use To Assess a Potential Product?
Not sure where to begin? Here are the measures you can use to assess a product's potential, as well as helpful tools and resources for gathering the data you need:
A new dropshipping business is not perfect for filling a market gap. You can ensure that there is a need for your offerings by identifying which things are already selling successfully.
Use the following resources to assess whether things are selling well:
Shopify's trending product list can be a great place to start your investigation. It's a routinely updated resource with crucial statistics on each item's worldwide order growth, related seller growth, and geographical significance.
Amazon's Best Sellers Lists show you which products are selling the best in each category, allowing you to zero in on what your target market is buying.
These lists can be seen in broad categories, such as Camera & Photo Products, or more specialized sectors, such as darkroom materials.
This will assist you in modeling your concept and identifying specific, promising goods.
You may examine how many searches have been done for a term in the last day, week, month, or longer using keyword data, which shows your concept's product demand and success potential.
You can find out how often people search for your goods online using the best SEO tools like SEMrush, SimilarWeb, and Ahrefs.
This will allow you to determine whether or not there is a genuine demand for your goods.
The Keyword Planner in Google Ads provides insight into how frequently your keywords are searched and allows you to collect data for a meaningful advertising plan.
This is, albeit it only displays a range of search volume—for example, 10K-50K searches—rather than exact figures.
Jungle Scout will provide you with all the information you need to determine whether the product you intend to sell is profitable.
You may track the actions of your competition and view reliable data on the number of sales you will make using Jungle Scout. You can do a lot using JungleScount.
Another keyword research component is determining how your search phrases' performance has altered over time.
Trend data can illustrate a product's long-term viability or provide suggestions for temporary best-sellers.
The benefit of dropshipping is that your offerings can more easily respond to changing demand than a traditional retail store's inventory.
Analyzing search trends can also provide information about a product's seasonality.
If the popularity of an item fluctuates throughout the year, you may need to diversify your offerings or omit them entirely.
This free program comes highly recommended by us for trend analysis:
3. Select Suppliers
Once you've identified the things you wish to sell, selecting the supplier to transport the products to your clients is important.
What Should You Consider When Selecting Suppliers for Your Dropshipping Business?
There are a few things to think about while selecting a supplier:
✅Quality: Select a supplier who provides the level of quality that you want your firm to portray. One business approach is to charge a higher price for higher-quality products.
This is in contrast to being a low-cost provider of items of questionable quality. How do you wish to be perceived?
✅Profitability: The product should allow you to generate a respectable profit. In your calculations, including shipping and transaction charges.
Most dropshippers aim for profit margins of 15% to 20%. Of course, if you can increase your profit margins, that's fantastic.
✅Reliability: You want to work with a supplier who supplies products on time and with affordable shipping costs and times.
Many suppliers are located overseas, and you must decide whether you want your clients to wait for products.
You also need a supplier who keeps a product in stock because it is inconvenient for both you and your customer to have an order that cannot be filled.
Ordering a few things from the source and noting the procedure is the best approach to test for dependability.
✅Return policy: When possible, look for a supplier with a return policy. Many don't so double-check before making any final selections.
You must consider how you will describe your own return policy based on what the supplier provides.
Things to Know When Choosing a Drop Shipping Supplier
☑️Must Have Good Customer Support: Before getting into an agreement with a dropshipping supplier, you need to know if they offer great customer service.
And since goods can be shipped to different countries, you need to know if they provide support for countries with a different language.
☑️Must Support Different E-commerce Platforms: Your drop shipping supplier needs to have support for different e-commerce platforms.
☑️Must have Enough Products: Your drop shipping supplier needs to provide proof that they have enough products in stock that can meet the demands of your customers.
☑️Must be able to Ship Products World Wide: Your customer can come from any part of the world, so your supplier needs to be able to ship products to any part of the world.
Check Dropshipping Supplier Software for Your Dropshipping Business
If you're having problems with finding a dropshipping supplier, there are many Dropshipping supplier software that might just be what you need.
With this software, you can find reliable and trustworthy suppliers.
In addition, this supply software also helps you manage customer orders and allows you to find and add products to your store.
Most dropshippers use online marketplaces because they tend to have a better inventory of products with reliable suppliers.
Getting a direct source supplier is possible if you have a specific product in mind.
This requires some extra work to see who is distributing the product for the manufacturer and often requires a minimum number of sales per month to be eligible.
The dropshipping supplier you choose can make or break your dropshipping business. So before making an agreement with any supplier, you must first test their services.
You need to compare, test, and make research about what they offer.
Suppliers like Alibaba, Oberlo, and Aliexpress have made a name for themselves as the best Drop Shipping Suppliers in the market.
But if they're not what you want, then here are some points to consider when choosing a Dropshipping supplier.
4. Analyze Your Competitors
Successful competitors provide valuable insight into what works in your market, and that info can help you construct your own plans.
It's important to understand how competitive your chosen niche may be. It's estimated that only 10%–20% of dropshipping startups are successful, so selecting a niche that isn't oversaturated is best.
What are Effective Methods to Research Your Competitors
Here are some effective methods to research your competitors:
☑️Check out search engine results pages (SERPs): Search for your own keywords on Google and assess which sites are ranking highly. Make sure to explore image searches, shopping results, and standard web results.
From here, you can identify who your top competitors will be. Take note of their site layout, product range, pricing, item descriptions, shipping strategy (including cost and delivery speed), and advertisements.
☑️Use social media: Instagram, Facebook, TikTok, and even Twitter are effective marketing platforms that often receive much funding and attention from online stores.
☑️Find your competitor's accounts and evaluate how they manage their socials—including response time, customer engagement, feed layout, post frequency, and affiliate influencers.
☑️Make sure to follow their accounts to stay up-to-date. Alternatively, you can search Facebook's Ad Library for sellers promoting goods within your niche. This can be a helpful resource for planning your own marketing strategy.
☑️Sign up for mailing lists: By subscribing to your competitor's regular emails, you're getting crucial information sent right to your inbox.
☑️Keep an eye on the updates you receive to gauge things like frequency, copywriting tone, and promotion models (like sales and coupons).
5. Create a Sales Platform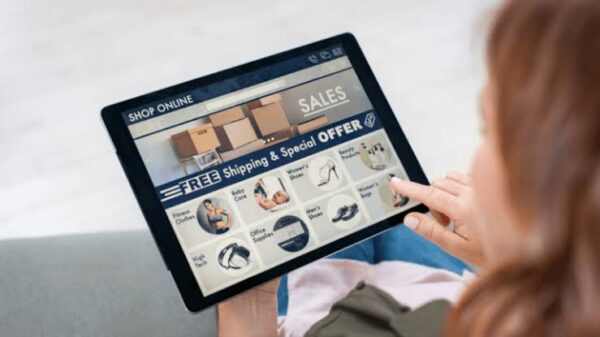 To succeed with your Dropshipping Business, you need a sales platform from which customers can order products.
You can decide to open an e-commerce store or run your dropshipping business through Amazon or eBay. All are great options.
DropShipping with Amazon
Dropshipping with Amazon is a great option if you want a sales platform with a huge customer base.
To get started, you'll have to create an Amazon seller account and link your e-commerce store to the account.
But when dropshipping with Amazon, you'll have to be as transparent as possible. Here are some Amazon rules you'll have to comply with:
The manufacturer or wholesaler of the product you list on your store must specify you as the seller of the product when they ship the product to a customer.
Your name can be specified on the invoice, packing slip, or external packaging of the product.
Amazon demands that you take responsibility for accepting and processing a customer return of your product.
DropShipping with eBay
When dropshipping with eBay, you must create an eBay account and list the products you want to sell.
But just like Amazon, there are some fees you'll have to pay when listing your products on eBay – Insertion fee and Final value fee.
Insertion Fees: eBay charges you for listing a product on their site. But this fee is only demanded when you list more than 200 products a month.
In other words, you can list only up to 200 products a month. But when you exceed this number, eBay will charge you $0.35 for every additional product you list.
eBay also charges you an insertion fee when you list a product in more than one category or when you relist a product.
Final Value Fees: eBay will charge you for every product you sell on its site. But the fee it charges depends on the price of your product and the shipping/handling option a customer chooses.
Dropshipping With Wix
Wix offers features that enable you to build and launch an e-commerce store. It is a website builder with a beginner-friendly interface.
Its e-commerce pricing plan ranges from $17 to $35 per month. Its features include multi-channel selling, abandoned carts recovery, automated sales tax, online booking, coupons, payment acceptance, and more.
Wix eCommerce has fewer relationships with Dropshipping Suppliers than other e-commerce systems such as WooCommerce and Shopify. If you choose Wix due to its simple interface, be prepared for much manual labor. Something I would never advise a successful online entrepreneur to do.
Dropshipping With Shopify
Shopify is a very popular e-commerce platform due to its advanced and powerful e-commerce features.
The e-commerce platform has a wide range of apps made by third parties, such as dropshipping apps that let you sell to customers almost quickly.
At the same time, Shopify has a lot to offer, which can be a downside. For example, some Shopify apps charge a monthly fee on top of the fee you pay to use the e-commerce platform.
So, Shopify can be a pricey webshop platform, especially if you're just starting out as a business.
With a price plan that ranges from $29 to $299 per month, Shopify offers features such as
unlimited product listing,
discount codes,
auto-calculate shipping prices,
Shopify point of sale,
fulfillment services,
dropshipping services,
gift cards, reporting/analytics, and more.
It also offers a 14-day free trial period.
Dropshipping With BigCommerce
BigCommerce will still charge you a monthly fee, but they do not lock you into one seller. They also have a wide range of Dropshipping apps from many different providers.
BigCommerce has the best parts of both SaaS and open-source: automatic changes, a help desk, and no limits on how to use it.
But the combination can make the app harder to use for people who don't know how to code or have technical skills.
BigCommerce pricing plan ranges from $29.95/month to $299.95/month.
Its features include payment management, bulk pricing, abandoned carts recovery, product videos, SEO optimization, gift cards and coupons, single-page checkout, and more.
It offers a 15-day free trial period.
How to Start DropShipping Without an E-commerce Store
If you don't plan on building an e-commerce store, you can utilize other sales platforms. They include:
Facebook: You can list your product on your social media page. With Facebook ads, customers will come running to you.
Instagram: If you have a large following on Instagram, you can advertise your products. Whenever a customer orders a product, you can then proceed to alert your dropshipping supplier, who'll take care of the shipping process.
Pinterest: Lots of people log into Pinterest to view beautiful pictures and videos. By posting your product's image on Pinterest and by indicating that your product is for sale, you can gather loyal customers.
eBay: eBay allows you to list up to 200 products on its site. That means you don't need an e-commerce store.
Fulfillment by Amazon: Amazon allows you to link your e-commerce store to your Amazon seller account. But this is only an option.
If you don't have an e-commerce store, you can still run a dropshipping business with Amazon.
6. Build Your Dropshipping Website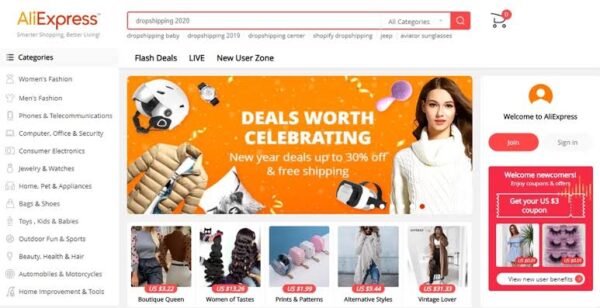 Laying the basis for an e-commerce website includes setting up payment processing, establishing a domain, and developing a layout. And you have the best website builders to make building your dropshipping website easier for you.
Once you've decided on what you'll offer and who you'll market to, formalize your notion by naming and branding your dropshipping store.
Because you're selling things online, marketing your company on major social media platforms like TikTok and Instagram and search engine marketing will be crucial to your success.
Take this into account while naming your company.
Select Your Business Name
The name of your dropshipping firm should reflect the products you sell or the clients you sell to. Your business name should be memorable, concise, and simple to spell.
If you don't know where to begin, Shopify's business name generator can assist. If you've decided to use Shopify as your e-commerce platform, you can find thorough steps in our guide to setting up a Shopify store.
If you use another e-commerce platform, look for tutorials, FAQs, and useful articles on the provider's website.
Most platforms provide helpful customer support or even free setup assistance sessions to make this step as simple as possible.
These resources can assist you in organizing all elements of your store, from delivery strategy to product listing.
Once you've established your site's theme and key pages, there are a few crucial aspects to consider in a dropshipping business.
What Areas of Website Should You Concentrate on For your Dropshipping Business
Here are some areas of your website to concentrate on:
Product Descriptions
Even though the products you're sourcing include product descriptions from the manufacturer or dropshipping supplier, you must write your own product descriptions if you're selling on your own site.
Product descriptions that have been copied can hurt your website's ranking in search results.
Furthermore, most pre-written product descriptions simply list features and product specifications rather than properly expressing benefits.
Payment Processing
Every online store, including dropshippers, requires user-friendly, affordable, and secure payment processing.
In fact, by allowing customers to checkout with just one or two clicks, the correct payment processing options can increase conversions and decrease shopping cart abandonment.
Digital and mobile wallets, such as Apple Pay, are the most popular online payment options, followed by credit and debit card payments.
Buy now, pay later (BNPL) finance, on the other hand, is becoming increasingly popular. Adding a BNPL payment option to your online store helps boost sales and average order values.
The majority of popular e-commerce platforms include pre-configured payment processing that you only need to enable.
There are frequent possibilities to enable mobile wallet payments as well as connect other processing options such as PayPal and BNPL financing partners.
Shipping Options
Even though you will not be fulfilling orders, most suppliers will charge you the expense of shipping their products to your clients.
At this point, you must decide the modes of transportation you will offer, how those costs will fit into your margins, and what shipping prices the consumer will pay.
The most common reason for shopping cart abandonment is an unexpected delivery fee at checkout; therefore, be upfront about your shipping rates.
Before buyers reach the checkout stage, be transparent about all shipping rates and explicitly disclose any fees.
Dropshipping vendors can manage shipping costs on their purchases using a variety of tactics, such as offering:
Unconditional free shipping and absorbing the costs into your margins
Unconditional free shipping and incorporating shipping costs into your prices
Conditional free shipping on a minimum order value
Conditional free shipping on products with a high markup
A low, flat-rate shipping fee and covering any excess costs yourself
A shipping fee equal to the exact cost of shipping
Customer Service
Customers must be able to contact you for you to manage questions, order changes, refunds, and other inquiries.
It is critical to provide excellent customer service in order to gain loyal consumers, receive great customer feedback and reviews, and reduce the need for refunds.
Include a "Contact Us" page that can be accessed from anywhere on your website. List at least one contact option (the more you can provide, the better). These are some examples:
Contact form: The simplest channel for feedback is a contact form. You should include fields for the customer's name, email address, and personal message on your form.
Email address: Instead of utilizing your personal email address, create one that inspires trust in your customers, such as [email protected] or [email protected]. Learn how to receive a free address with a custom domain.
Live virtual chat: A chat platform is one of the finest ways to provide responsive, real-time assistance to your customers. You can set up a chat function for free using services such as Tidio.
Phone support: With a virtual phone system, you can set up a number that receives voicemails and forwards them to your email, accepts text messages that are forwarded to your email, or simply redirects to your personal line so you can try to answer every call.
Return Procedures
A significant number of your consumers (approximately 20% on average) will inevitably wish to return their purchases. It's a disadvantage of doing business online.
Starting a dropshipping business complicates matters even more.
As a seller, you cannot physically assess the quality of your items or control the fulfillment process, which increases the likelihood of returns.
Furthermore, because all of your products are supplied by a distinct (and often distant) third party, returned merchandise must be returned to the provider in order to be re-sold. This is a time-consuming and costly stumbling block.
The most efficient way to handle dropshipping returns is to satisfy the consumer without returning the goods.
Creating a great purchasing experience is critical for new businesses, with most customers, indicating that a simple return process would persuade them to buy from a company again.
Regardless of how you arrange your returns policy, provide a clear page for it on your website and contain the essential information:
Any things that may be exempt from your return policy (typically for grounds of cleanliness or value)
The cost of your returns process (or whether it is free)
If you provide exchanges,
Which countries qualify for refunds and returns?
The period following a sale during which an item may be returned.
Item Listing
The procedure of listing items in your store is relatively straightforward if you use a dropshipping marketplace.
Begin by connecting your preferred marketplace(s) to your e-commerce platform. Installing the marketplace app on Shopify accomplishes this.
You can then browse the marketplace's whole product catalog from there.
You can search by keyword, category, name, or brand—or by filters such as top suggestions, best-selling items, certain suppliers, and even products that ship quickly.
7. Prepare the Dropshipping Business Finances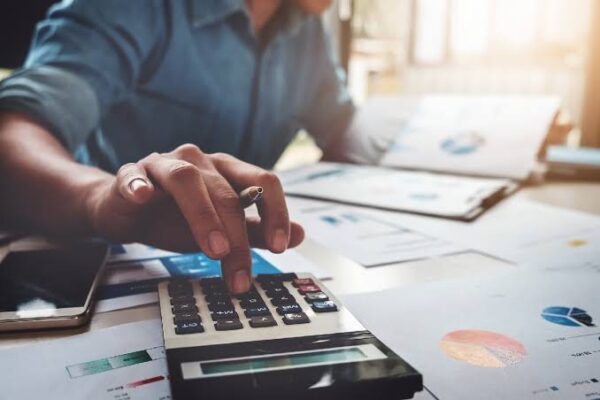 Keeping your personal and professional finances separate from the start is essential.
This makes tracking expenses and income for your internet business much easier. This is also beneficial to legal processes.
What you should set up will differ depending on your country and location; therefore, we recommend visiting a local financial consultant to ensure you have covered all bases.
In general, it's a good idea to keep the following items on hand for a dropshipping business:
Open a business bank account in your dropshipping brand's name. Plan to separate your personal and corporate finances right away.
This is a stage that many casual or part-time store owners overlook, which can lead to a slew of issues.
Use it only for commercial transactions, such as receiving consumer payments and paying suppliers.
Open a company checking account.
Then, put all revenue into it and deduct all expenses. Accounting will be tough without dedicated banking, business liabilities can be personally absorbed, and an audit will almost certainly get you in hot water with the IRS.
Get a Business Credit Card
It is also a good idea to obtain a business credit card. This will assist you in further dividing your finances.
Also, you can earn significant incentives for all the products you'll purchase from Vendors' Resale Certificates.
Many places demand enterprises to have it in order to sell products from elsewhere. Check with your local government to discover if this certificate must be registered and paid for.
The Sales Tax
Customers in some nations are required to pay for it.
Check the sales tax nexus requirements with the local governments of your business and suppliers. Then, when pricing the products, include this cost.
Maintenance Fees
Include platform fees and marketing charges in your budgeting and pricing to assist your business in maintaining and expanding.
8. Register Your Dropshipping Business as a Legal Structure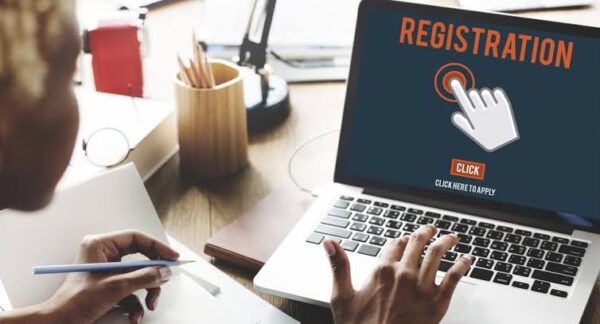 Another critical stage is to figure out your dropshipping store's laws.
This includes determining whether a company license is required in your area to dropship. Remember to conduct research specific to your country.
You will need a sales tax ID and an employer identification number to submit taxes and apply for wholesale dropshipping accounts in the United States.
After researching the regulations, consider forming a formal business entity to shield yourself from legal consequences.
This can also lead to new chances to collaborate with superior suppliers and business partners.
The three most frequent business structures are as follows:
Sole proprietorship. Your dropshipping business financing will be taxed on your personal income under this setup. This is a dangerous alternative because your business is legally tied to your personal assets.
Limited liability company (LLC). It establishes your company as a separate legal entity, which protects you from personal liability.
However, as a business owner, you must meet different legal requirements while paying taxes.
Corporation. Like an LLC, this option registers the dropshipping business as a separate legal entity.
Conversely, corporations are owned by shareholders and managed by directors rather than a few firm owners.
What are the Web Pages to Create for Your Dropshipping Website
Create the following web pages in addition to registering the business structure to make your online store look more professional:
Refund policy. This page helps boost client trust by indicating that your dropshipping business is a safe place to shop.
Return or exchange policy. Many buyers hesitate to purchase from an online retailer since they cannot view the product in person. This page informs users that they have the option to return or swap the product if it does not meet their needs.
Terms and conditions. By having a legal agreement describing your company's and customers' rights and duties, you may manage expectations and safeguard your business.
Privacy policy. This document demonstrates that your company takes the privacy of its consumers seriously. Describe how it collects, uses, and discloses data.
9. Optimize and Market Your Dropshipping Business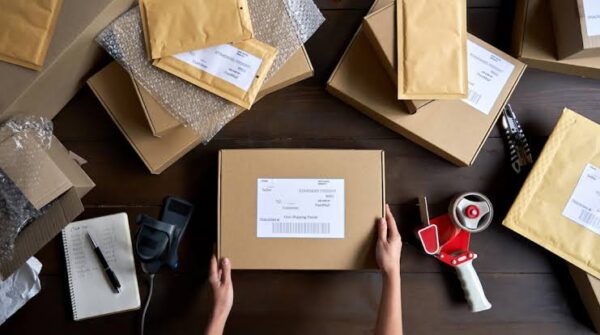 You've launched a website, and your company is now legal. Let us market your products so that we can get customers.
You can market your dropshipping business through many means using digital marketing.
Ways To Increase Traffic to Your Dropshipping Website and Increase Revenue
Check out these ways to increase traffic and revenue to your online store:
Blogging
Create material that tells your target audience how the products benefit them. Write listicles or how-to tutorials that include these elements, for example. There are killer blog post titles with high CTR you should write to improve your SEO
Email Marketing
Create an email list by adding a subscription form to your store and providing an introductory discount to each person who signs up.
New product releases and discount announcements are two examples of emails to send.
SEO
Search engine optimization (SEO) improves the visibility of your website in internet search results.
According to commonly publicized statistics, SEO methods are critical to e-commerce success, as 68% of online encounters begin with a search engine.
SEO can be complicated—it influences how you structure your product descriptions, image files, title tags, meta descriptions, and other elements.
Over 200 elements influence your search engine rankings, but you don't have to address them all to be successful in your sector.
Begin by carefully defining your target keywords and incorporating them into the text of your website.
Then, using the site builder on your e-commerce platform, create effective title tags, meta descriptions, and headers.
Social Media Marketing.
With some of the best social media management tools, you can share the merchandise on various social media platforms to reach out to more potential clients.
Visual media such as Instagram and TikTok are good places to start. Notebook Therapy is a fantastic example of a successful dropshipping brand with this method.
This tactic is an excellent way to reach out to potential clients in their natural environment.
Furthermore, it shortens the conversion process, aids data collection, and strengthens web visibility.
Consider the impact on the New York-based intimate clothing firm The Natori Company: The firm had a 100% boost in income and a 1,416% rise in Instagram referral traffic to its website after establishing shoppable Instagram posts and becoming active on Facebook and Twitter.
Paid Ads
Pay-per-click advertising is an excellent technique to increase your store's visibility among a targeted demographic.
The key routes for this are Google Ads, Facebook Ads, and Facebook Sponsored Posts, although other platforms such as Instagram, Reddit, Pinterest, and YouTube also provide successful advertising.
A Facebook ad costs 94 cents per click on average, making it one of the most economical paid ad channels.
Google is a more expensive advertising network, but you can reach shoppers with strong purchase intent by targeting specialized, longtail keywords.
This can increase the value of your ad budget by bringing in highly qualified clicks.
Referral marketing
This method works best if you've already made some sales. Customers must be asked to share a referral link to your items with their friends and family.
Every time someone purchases using the link, the referee receives a commission ranging from 10% to 20%.
Affiliate Marketing
This strategy is identical to the one described above, except that content creators promote the products, and the commission rate is usually greater.
Content Marketing
Adding proper content to your marketing campaign, whether your site is product- or content-focused, is a smart method to develop a long-term traffic stream.
It also helps with SEO, brand awareness, and growing your contact list.
Create a few blog articles on your niche, launch a YouTube channel, record a podcast, or add unique infographics to your site to start content marketing.
If you don't have the resources to develop content yourself, consider hiring a freelancing specialist on Fiverr.
Alternatively, you might collaborate with well-known content providers to secure guest appearances on various media channels. Any quantity of material can help spread the word about your store.
Performance Marketing
Increase your company's visibility by purchasing advertising space on platforms such as Google Ads or Facebook Ads.
While they can be costly, they also provide comprehensive audience targeting settings that allow you to contact the proper customers effortlessly.
In addition to these approaches, some business owners choose to display their products on their websites and eCommerce marketplaces such as Amazon and eBay.
This enables them to reach out to more clients on platforms where they are most comfortable.
If you want to achieve this, try adopting a multi-channel selling platform like Sellbrite to help you manage inventory and orders.
9. Run Your Dropshipping Store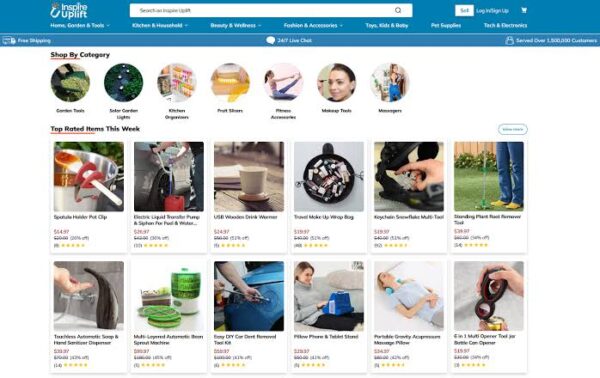 Running a dropshipping store consists primarily of managing orders, serving clients, and performing basic accounting.
Then, as your company grows, another duty will be to use analytics to improve your offers and uncover new methods to drive growth (and make more money).
The following are the responsibilities of a dropshipping store owner:
Managing Orders
Order management and fulfillment is a hands-off process if you use dropshipping marketplaces, but you must keep an eye on it.
Your e-commerce platform dashboard will report new, processing, and dispatched sales; if any orders remain unshipped for an extended period, contact your supplier.
Building relationships with your vendors is critical to growing your business.
As your company expands, you may wish to avoid dropshipping markets and instead source your products directly for higher profits.
Maintain solid relations with your suppliers and keep your communication professional.
Customer Service
Keep an eye on the communication channels indicated on your website's "Contact Us" page.
Depending on how much time you have to devote to your business, you can either reply to inquiries as they come in or schedule a time each day (or a few days) to catch up.
As your orders grow, so will your customer service requirements. Be ready—it's a normal aspect of running an online business.
If you need more time than you have, consider employing part-time help or outsourcing to a third-party service provider.
Accounting
Your accounting duties will be low as a dropshipping startup. It's still critical to keep track of the money coming in and going out of your firm (including sales tax) and to stay on top of licensing renewals and platform costs.
Analyze & Improve
Identifying methods to improve is another aspect of running a successful organization.
Your e-commerce platform most likely contains analytics features that translate data from your store into clear, useful reports to assist you in gaining critical insights, such as:
Sales: Determine your top-performing channels, best-selling products, most popular categories, and where you should increase your marketing spend.
Shopper Behaviour: Determine whether your customers are more likely to buy on mobile or desktop, how they engage with your store, and who your best customers are.
Profitability: Determine the most profitable goods and versions, and compare your monthly sales and earnings.
8 Mistakes to Avoid When Starting A Dropshipping Business
Although Drop shipping is an easy and cheap business to start up, people still fail at it for many reasons.
So to prevent you from failing, here are some common dropshipping mistakes you need to avoid.
🚫Setting Unrealistic Expectations
If you belong to the set of people who think dropshipping is an easy way to make quick cash, then you need to erase that mindset.
Many who rush into dropshipping have found themselves running out of it due to the unrealistic expectation they have made for themselves.
You need to know that dropshipping isn't a difficult business, but that doesn't mean it's extremely easy. So as you start your dropshipping business, expect to face lots of challenges.
And remember, don't set unrealistic expectations.
🚫Not Conducting Product Research
Not conducting research on your product and market is one of the biggest mistakes to make when starting a dropshipping business.
Research helps you know your competitive advantage and where you are lacking.
🚫Selling Multiple Products
Selling varieties of products is not a bad idea if you have a team who manages your product description page, marketing activities, and more.
But if you're running a one-person dropshipping business, stick with a niche or a product. Doing this will enable you to focus more on things that could drive sales.
🚫Having one Dropshipping Supplier
There are lots of risks involved in having just one dropshipping supplier.
When your supplier increases the price of a product or disappoints with a shipment, what will you do?
One way to solve this kind of crisis is to have multiple dropshipping suppliers.
🚫Poor Website Design and Lack of Site Optimization
Your e-commerce store design speaks volumes to your customers. So send the right message to your customers by having a professional-looking web design. Make sure that your design aligns with your brand image.
In addition, you also need to build a search engine optimization presence for your store.
🚫Picking the Wrong Product Niche
Before venturing into drop shipping, take your time to research the products you would be selling. If you don't do this, you may end up with low sales and regrets.
🚫Absence of a Marketing Plan
If you intend to drive sales and make profits, then have an effective marketing strategy in place.
Your products won't sell themselves, but your marketing plan will sell them.
🚫Ignoring Customer Feedback
There's always something to learn, even from every customer's feedback. So cherish it! It'll give you insight into your lacking areas and strong points.
What are the Main Dropshipping Challenges, and How to Overcome Them
Running Out of Stock: This is a very common problem you'll face while running a dropshipping business.
There'll be times when your supplier runs out of stock. When this happens, it could leave you and your customers stranded. One way to always solve this problem is by having multiple suppliers. Never rely on one supplier.
Delay with Order Processing: It is very normal to experience a delay in order processing. But since most customers don't understand this, they may leave a bad review on your e-commerce store.
So whenever you don't receive feedback from your supplier when an order has been verified, try to contact them to find out the reason for the delay.
Poor Quality of Goods: If you don't have a strong agreement with your dropshipping suppliers, there'll be times when they will deliver the wrong products or products of low quality.
To prevent such a situation from happening, you need to have a strong service level agreement (SLA) with your suppliers.
Tell them clearly what the consequence will be if a customer submits complaints about their product.
Shipment to the Wrong Address: When running a drop shipping business, your customer's order may be shipped to the wrong address.
So before you send out an order to your suppliers, make sure always to verify the address.
Return of Product: Customers who find faults with the product you sell may end up returning the product to you, which is bad for business.
So make sure that you have a return policy in place.
Tips to Help You Start a Dropshipping Business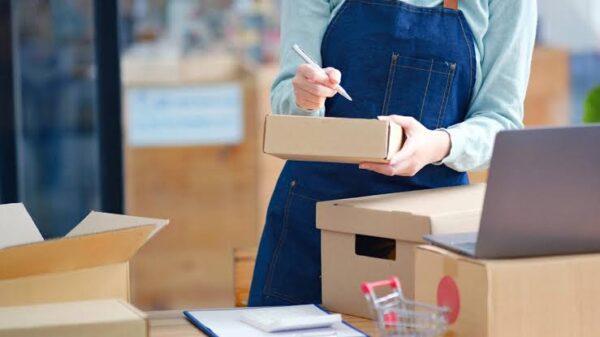 There are a few steps you should take if you want to learn how to establish a dropshipping business.
There are ways to make money dropshipping, but you must consider your options carefully.
If you're wondering how to drop ship, here are some guidelines to follow as part of your dropshipping business:
Investigate your target audience, competition, and products.
Market research is one of the first activities you must accomplish to make money dropshipping.
There are numerous facets to market research, and you must establish a complete plan if you want to position your dropshipping business for success.
Tip #1. Choose a Niche Product and Reliable Dropshipping Supplier
Regardless of how many company ideas you have, it would help if you started with a niche based on what you've learned about your target audience and the things you want to offer.
There are numerous categories to pick from, such as jewelry, beauty, pet products, etc.
Finding a dropshipping partner in the same niche as your online business is vital since it can help you ensure they supply quality products.
Depending on your store, you may be able to work with numerous suppliers to assist in mitigating risk.
Multiple dropshipping partners can ensure that you have another who can fulfill orders quickly if one fails.
Furthermore, if one supplier runs out of stock, having a backup will ensure that orders can be filled.
Tip #2. Build a Professional Website and Use Effective Marketing
Dropshipping is an e-commerce business concept. Hence it requires an e-commerce website to function.
To persuade customers to take action and add items to their carts, your e-commerce store must feature products, descriptions, and high-quality images.
You should easily attract customers if you conduct an effective marketing campaign through your website.
This can help you increase your dropshipping business significantly.
Tip #3. Set Competitive Prices and Provide Excellent Customer Service
Customer expectations are higher today than they have ever been. You must rise to meet their expectations, and excellent customer service is essential.
There are several techniques to ensure that you give excellent customer service. They are as follows:
As soon as possible, respond to any consumer inquiries. If someone has a query about a product you sell, attempt to react as quickly as possible. This demonstrates to the customer that you care about them.
Don't overburden your customers with product lists. Keep the text brief, to the point, and to the point. Always keep in mind that a picture is worth a thousand words.
Remember that you must examine your prices regularly. Keep an eye on your competition and make sure your pricing is market-competitive.
As usual, your clients will compare shops, and your prices must be appealing if you want to maximize your conversion rate.
Tip #4. Continuously Evaluate and Improve
As you learn more about dropshipping, you must constantly assess the state of your dropshipping business and look for methods to improve.
For instance, you may find that your abandoned cart rate is somewhat high. This is the number of consumers that put products in their carts and then leave without completing their transaction.
Tip #5. Stay up-to-date with industry trends
The e-commerce sector evolves swiftly, and you must stay current with industry trends if you want to attract as many clients as possible.
There are numerous ways to keep track of emerging trends in your profession.
Tip #6. Be Patient and Persistent
It is easy to become frustrated when you look at the number of purchase orders you have.
You want your dropshipping business to develop as soon as possible, yet you may be dissatisfied that it is taking longer than you expected.
It is critical to be patient and persistent when dropshipping. You will not build a great dropshipping business overnight, but there are prospects for you to succeed.
It simply requires a lot of hard effort, along with some imagination. These suggestions will get you started, but if you want to see results, you must work hard consistently.
Then, don't forget about complex technologies that can give you analytics on your dropshipping business. This allows you to determine what is working, what is not, and what you can do to improve.
Where to Find a Dropshipping Business for Sale
If you don't want to build a Shopify dropshipping business from scratch, you can easily find a dropshipping business for sale on sites like Exchange, Latona, or Flippa. There are lots of marketplaces to find Ecommerce stores for sale.
Some of these marketplaces have a list of Shopify stores for people looking to invest in a fully-functioning business or those wanting to skip the building phase and start directly with marketing.
These marketplaces have a great collection of online stores, including dropshipping e-commerce businesses, of varying price ranges and niches that you can choose from depending on your budget and interests.
When choosing to buy a store, consider the cost, design, age of the website, how much money it has made, the popularity of niche, penalizations, and the type of business.
The cost:
Do you currently have a budget to pay for a premade store and invest funds into growing it?
If so, you need to work out what your budget looks like. What price are you willing to pay for a business? Is there room to negotiate a better deal?
The design:
Does the store look like it was designed by a professional or a new entrepreneur looking to make a quick sale?
It may be worth pursuing if the store design looks professional, clean and easy to navigate.
Age of website:
On Exchange or Empire Flippers, you can choose a dropshipping business based on its age. An older website will typically have a better chance of ranking online than a newer one.
How much money the store has made:
Sometimes you'll see that a store made a lot of money. However, you need to ask, 'How much money was it making at its peak, and how much is it making now?'
This will help you understand if the dropshipping business is growing or dying.
Popularity of Niche:
You probably don't want to be selling fidget spinners anymore or any trending product.
However, if a store is within an evergreen niche with trending products, it could work out well.
Broad topics (beauty) tend to perform better than stores around a specific type of product (makeup brushes).
Penalizations:
Before buying a dropshipping business, double-check that the website hasn't been penalized.
You can use a tool like Is My Website Penalized to determine if Google has penalized a website.
If a store has been penalized, it may be harder for you to rank in search engines. You also want to ask if any of their Facebook ads were banned.
Type of Business:
If you plan on buying a dropshipping business, you need to select dropshipping on Flippa, FE International, or Latona.
Other options may require you to buy and hold inventory which can cost more money over the long term, especially in unsold inventory.
Dropshipping Business Alternatives
Private-label Products
Dealing with private-label products is a twist on purchasing and selling goods online. These are things created by a different manufacturer but labeled with your store's brand name.
This procedure is comparable to sourcing and selling conventional items but can result in better margins.
Buy and Sell Items
A regular e-commerce business is the principal alternative to dropshipping. You buy in bulk, store and manage the items in your facility, and then fill orders.
Because the wholesale cost is lower, this strategy results in much better profit margins. Furthermore, direct competition is typically lower because e-commerce retailers can get goods from a broader range of suppliers.
The risk and early financial investment can be intimidating, but if you're confident in the success of your offerings and have the resources, launching an internet store can be quite rewarding.
Affiliate Marketing
Affiliate marketing is another option to consider if you want to generate money online without investing any money. Affiliate marketing is when you get paid to deliver your business partners' clicks, signups, or sales.
You may be able to make money from product suggestions if you already have an internet following or audience. Amazon, for example, has a well-known affiliate program.
Outsource Fulfillment
In conjunction with the option of creating a transitional e-commerce business, you can choose to outsource the order fulfillment and shipping procedure to 3PL companies and other product fulfillment services or platforms.
Fulfillment firms acquire supplier inventory, store it, package each order, and dispatch it to the consumer.
Delegating these responsibilities to a specialized provider frees up a significant amount of time that can be spent driving your company's growth. It also saves you money on the costs of renting (or purchasing) your own premises and recruiting people.
Good Read: How To Start A Woodworking Side Hustle Now
Bottom Line
Starting a dropshipping business is a low-cost and low-risk way for merchants to enter the online market. It's adaptable enough for part-time businesses and has the ability to generate a consistent stream of actual money. However, dropshipping stores can take several months to develop popularity and become successful.
The initial time investment can be significant, but the success of your store is dependent on adequate research, site development, promotion, and management. Start a dropshipping business using Shopify and DSers, which connect to make the process straightforward from start to finish. Your dropshipping firm will take some time to establish a consistent income flow.
As long as you keep track of your most critical indicators, your dropshipping firm should be successful. If you want to support your dropshipping business, you need to put the best tools to work for you.
Frequently Asked Questions
Q: Who Is a Dropshipper?
A dropshipper is a manufacturer or supplier who handles inventory and ships orders for a retail store. The merchant is primarily responsible for acquiring consumers by bringing traffic to the site and executing orders; thus, you will be a middleman. Regardless, you'll make the most of the earnings by marking up the products you sell. It's a straightforward business idea that can be quite profitable.
Q: Can You Start a Dropshipping Business for Free?
Yes, technically, because you can begin selling things with no inventory. Some eCommerce marketplaces also permit free item display. However, you will face competition from a plethora of firms offering comparable products. As a result, having a website and using an eCommerce platform with no fees is suggested.
Q: How much does it cost to start a dropshipping business?
You may start a dropshipping business for less than $100 if you desire a simple setup. A domain name, an online store, and a stable internet connection are all required. However, you will almost certainly want to invest in product samples, which can cost hundreds of dollars depending on the type and number of things you are interested in. Once up and running, you must pay a monthly e-commerce software charge ($30-$300). You should consider investing in social media and/or search engine marketing and content production to increase sales.
Q: What's the difference between dropshipping and retail arbitrage?
The technique of obtaining products from a retailer and re-selling them at a greater price is known as retail arbitrage. To generate a profit, a seller re-sells things already available to the general market.
Q: Dropshipping vs. Retail Arbitrage, Which is better?
Retail arbitrage can be time-consuming because it requires you to constantly find inexpensive things that you can "flip" for a profit. When combined with a dropshipping method of order fulfillment, sellers may find it difficult to rely on retail arbitrage, especially if the company model already operates on thin margins.
Q: Is dropshipping legal?
Yes, dropshipping is a completely legal way to fulfill online orders. However, dropshippers, like any other business, must adhere to all of the rules and regulations established by local, national, and international authorities regarding the sale of goods.
Q: Do I need an LLC to start dropshipping?
No. As a lone proprietorship, many new and small dropshippers operate. However, forming an LLC eliminates some aspects of personal liability. If your company is expanding or you have big plans for the future, becoming an LLC is a good idea.
Q: What's the difference between dropship manufacturers, wholesalers, and retailers?
Dropshipping is a method of selling where the seller of record does not handle the product directly but instead uses a third party to source and store products and ship orders directly to buyers. Dropshipping can be done by any entity in the supply chain, including producers, wholesalers, and retailers. The role of a manufacturer, wholesaler, or retailer is unaffected by the seller's fulfillment mechanism.
Q: What are the best items to dropship?
Trending or popular items, lightweight products (for low shipping costs), items that aren't generally purchased by brand name, or items with a marketable niche are the easiest to dropship. They are:
Some of the best items to dropship include:
Car Accessories
Phone cases and screen protectors
Pet toys
Office Supplies
Kitchen utensils
Clothing
Ring lights
Ear Plugs
Kitchen Appliances
Gaming headsets
Hats
Scalp massagers
Face rollers
Water bottles
Camera tripods
Q: Do I need to register my business to use a dropshipping supplier?
While running an internet store without a business license is possible, you may end up with problems down the road. Registering as a Limited Liability Company (LLC) or another formal entity can decrease your liability and demonstrate to potential suppliers that your company is legitimate.
Q: How much can Beginner dropshippers make?
As a newbie dropshipper, you can earn $1,000 to $2,000 monthly in the first 12 months. Expect to put in 10 to 15 hours weekly to build the firm. Additionally, dropshipping is appealing to many business owners since it involves less risk. With no logistics to worry about, several options exist to grow your firm without spending a fortune.
Q: Can I dropship on Amazon?
Yes, despite Amazon's stringent standards. For example, the retailer (not the dropshipper) must be explicitly identified as the merchant of record on all shipment notifications, packing slips, and the external packaging. Customers should not be able to determine that the goods are sourced from a third party.
Q: Can You Make Money Dropshipping?
Yes, as many of our successful merchants do, you can make money with dropshipping. Dropshipping allows you to identify products with a high-profit margin and start a company selling them. When you are driven to sell things, you are more likely to devote more time to promotion and marketing, resulting in greater revenues from your efforts.
Q: Is Dropshipping Worth It?
Both yes and no. Dropshipping is worthwhile in terms of both time and money invested. You can never realize the benefits of your online business if you do not invest time in it. Lack of consistency and perseverance is one of the reasons why individuals abandon dropshipping. Dropshipping requires time to set up a store, import products, decide on a price plan, and begin selling. Nothing can happen until you put out the effort.