Some of the links in this article are "affiliate links", a link with a special tracking code. This means if you click on an affiliate link and purchase the item, we will receive an affiliate commission.
The price of the item is the same whether it is an affiliate link or not. Regardless, we only recommend products or services we believe will add value to our readers.
By using the affiliate links, you are helping support our Website, and we genuinely appreciate your support.
Last updated Jan. 3, 2023 by Jessica Green
The market is filled with countless enterprise CRM software, how do you figure out the best out of them?
This article ranks and reviews the eight best enterprise CRM software you'll find in the market. So take a look around and choose which one best fits your standards.
Here's an overview of what will be covered in this article:
What is an Enterprise CRM Software?
Top 8 Best Enterprise CRM software
Features to Look for in an Enterprise CRM
What is an Enterprise CRM Software?
An enterprise customer relationship management software is a CRM software specifically designed to meet the customer relationship needs of large companies.
This CRM software facilitates collaboration amongst the sales and marketing department, customer service department, help desk teams, and accounting departments.
Top 8 Best Enterprise CRM Software
Salesforce CRM
Hubspot Sales Hub
Pipe drive
Zendesk Sell
Freshworks CRM
Netsuite
Zoho CRM
Microsoft Dynamics 365
Salesforce Enterprise CRM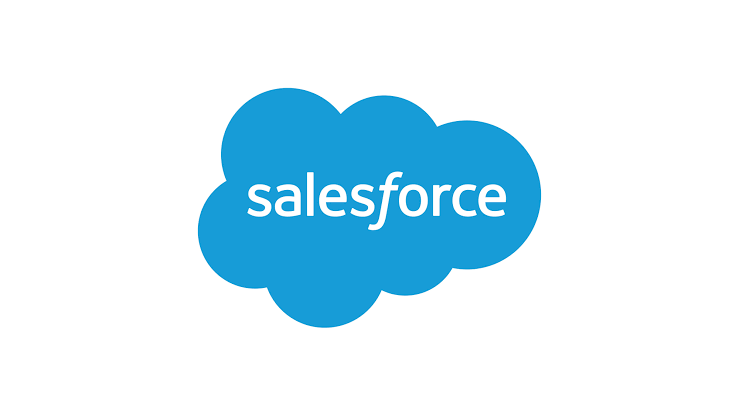 Key Features of Salesforce Enterprise CRM
1. Lead Management: Salesforce enterprise CRM enables you to track and identify quality leads, route leads to the right agents, create and track email, track marketing campaigns, and generate leads from web visitors.
Salesforce enterprise also allows for lead registration – a feature that enables you to transfer leads to your business partners.
2. Account and Contact Management: With Salesforce, your team can manage opportunities, customize its own sales process, and create calendar for any object. You can also view how customers engage with your business from a single dashboard.
Aside from allowing you to view the customer history, contact information, and communication history of leads, Salesforce also allows you to view the individual data of each lead.
It also comes with a sales console app, work queue, and inbox feature.
3. Sales Forecasting: Salesforce gives you a platform that enables you to look into your business's entire pipelines. It also comes with an enterprise territory management feature.
Its predictive forecasting feature which uses automated machine language to make accurate predictions about your business is available for purchase.
Additionally, Salesforce allows you to view forecasting data on mobile devices and track the total efforts of your sales team.
4. Quotes and Order Tracking: With salesforce enterprise CRM, your team can manage contract approval and renewal, along with sales orders. Your team can also manage quotes and product price catalogs.
5. Sales Insight: Salesforce enables the following:
a. Customization of reports and dashboard
b. Pipeline movement tracking
c. Lead and opportunities scoring.
d. Identification of change in pipeline movement.
In addition, salesforce enterprise CRM offers conversation insights along with advanced reporting features that include functionality such as cross-filters, bucketing, history tracking, and joined reports.
6. Collaboration tools: Salesforce allows different departments in a business to share files and recommendations. It also allows for internal and external collaboration.
7. Workflow Automation: Salesforce enables automation for almost every business process.
8. Integrations: You can integrate your Google apps to Salesforce, and you can also integrate your email with outlook.
9. Salesforce reduces the volumes of requests received by your customer service unit by allowing customers to access knowledge articles and FAQ pages. It also offers case management features.
Limitations
Poor Customer Support
Expensive Pricing
Additional costs from add-ons purchase
Salesforce's Enterprise Pricing
Salesforce enterprise CRM costs $150/month per user when billed annually. It comes with a 30-day free trial.
Hubspot Sales Hub Enterprise CRM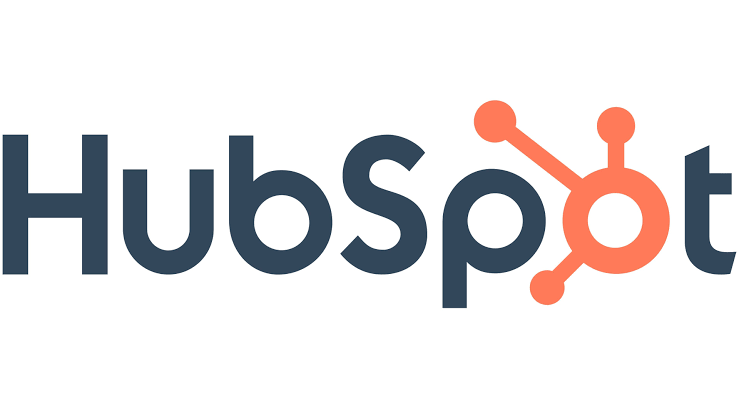 Key Features
The features offered by Hubspot enterprise CRM can be categorized into the following:
Enterprise-grade CRM
AI-powered Sales Acceleration
Connected CPQ tools
Streamlined Sales Reporting
Enterprise-grade CRM
The following features fall under the Enterprise-grade CRM:
1. Custom Objects: Hubspot provides tools that enables you to customize the way you store and structure your data.
It also permits you to link any data of your choice to any Hubspot object (contacts, tickets, tasks, products, and more).
2. Advanced Permissions: With this feature, you can protect your data by controlling who has access to your business CRM objects and tools.
3. Account-based Marketing: This feature brings your marketing and sales team to one place, and enables them to focus on leads with high-purchasing capabilities.
AI-powered Sales Accelerator
This feature which simplifies your team's activities contains the following features:
1. Artificial Intelligence: This feature analyzes a lead's email, and provides your team with contact information about the lead.
2. Sales Engagement Tools (Sequences): With this feature, your team can easily send a series of timed and targeted emails. This tool also enables you to enroll bulk contacts into your database.
With this tool, your team can gain insight into the bounce and reply rates of emails.
3. Hubspot Mobile App: Hubspot CRM is optimized for mobile devices.
Connected CPQ Tools
1. Quotes: Hubspot enables you to customize your quote templates.
2. Product Library: With Hubspot, you can track your sales, and see reports of what you are selling, when you are selling it, and to whom you are selling it.
It also enables you to store SKU and custom properties of products. This feature also allows you to use multiple currencies to price your products.
Streamlined Sales Reporting
With this functionality, your team can gain insight into their performance. Tools under this feature include:
1. Sales Analytics: This tool brings your data to one place, and enables you to gain deep insight into your sales performance.
2. Forecasting App: This app collects data about your sales activities, and makes accurate predictions that can guide your decision-making process.
Hubspot's Enterprise Pricing
Hubspot's enterprise plan costs $120 per month per user. It offers a 14-day free trial period.
Pipedrive CRM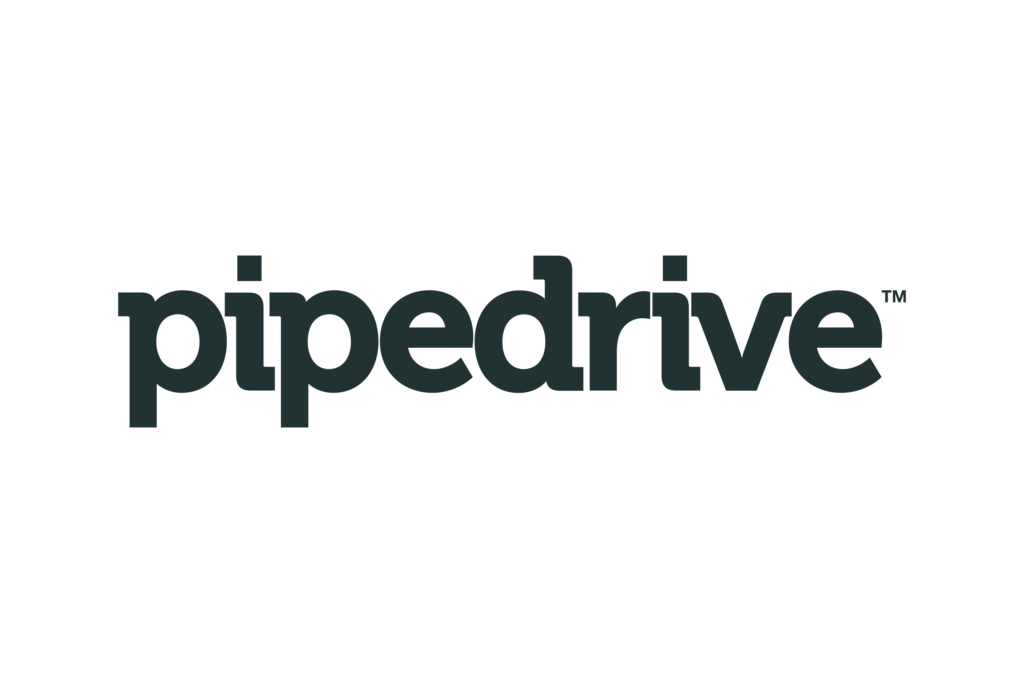 Pipedrive is a CRM software suitable for large teams aiming to keep track of their sales pipeline.
With Pipedrive, your team can create profiles for leads, and track a lead's interaction with your business throughout a sales pipeline – this enables you to gain control over activities that drives sales.
Key Features of Pipedrive CRM
1. Sales Pipeline Management: Pipedrive gives you insight into your sales momentum and priorities. It enables you to manage sales opportunities and keep track of consumers in their different sales pipeline stages.
This feature prevents you from losing a lead.
2. Email and Communication tracking: Pipedrive tracks your emails, calls, and chats with a contact, and then gives you a visual history of the interactions to enable better communication with contacts.
Functionalities under this feature include contact map, contact timeline, group email, email scheduling, email sync, email tracking, and more.
3. Contact Management: With one click, Pipedrive gives you actionable insight into a lead's name, contact information, purchasing capabilities, preference, and more.
It also enables you to view contact profiles and communication history. With Pipedrive, you can organize contacts into segments, automate two-way email sync, track contact information, and keep contact data safe.
4. Lead Generation Chatbot: Pipedrive's chatbot keeps an eye on your web visitors, and lures them into your sales pipeline by having live conversations with them as they browse through your website.
5. Mobile App: Pipedrive is optimized for mobile devices. With Pipedrive CRM, you can access your data on or offline on your phone, and you can also find leads, and see contact history.
6. Invoice and Billing: Closing a deal with Pipedrive is made easy with this feature. The invoice and billing feature of Pipedrive simplifies the process of creating, viewing, and sending invoices to an invoice app.
7. Lead Qualification: Pipedrive analyzes data about leads, and identifies the leads with high purchasing abilities. With this feature, your team knows which lead is worth their time.
8. Customization: Pipedrive allows you to customize your pipeline stages, email templates, quotes, dashboard, reports, fields, API, language, and workflow automation.
9. Insight Revenue Forecast Report: This Pipedrive enterprise CRM feature enables you to make predictions about your future revenue. It also gives you insight into closed deals, unfollowed deals, and deals that needs to be closed.
With it, you can build a reliable business strategy.
Other features of Pipedrive enterprise CRM include progress tracking, precision forecasting, activity-based planner, account manager, sales action playbook, sales coach, sales reporting, email integration, task management, insight and reporting, and integration with over 300 applications, workflow automation, and scheduler.
Limitations
Pipedrive's Pricing Plan
Pipedrive enterprise CRM costs $59.90/month per user when billed annually and it comes with a 14-day free trial period.
Zendesk Enterprise CRM

Key Features
1. Custom Team Roles and Permissions: Zendesk allows for coordination in your business by providing features that enable you to assign roles to team members.
You can also determine who gets permission to make add, update, and delete lead information.
2. Full Customer View: Zendesk enterprise CRM offers a centralized platform to enable easy access to leads, contact, and account information by all departments in your company.
Agents in your company can also disseminate data to other departments with ease.
3. Reporting and Analytics: With Zendesk, your team can predict revenue growth, identify problems in the sales pipeline, customize reports and dashboards, analyze leads, and view sales performance metrics.
4. Email Integration: Zendesks allows for email integration. It also enables email tracking, email notifications, and email template customization.
5. Sales Engagement tools: You can segment leads based on certain attributes that will enable you to send out targeted and personalized emails.
Other features include self-service, task player, sequences, marketplace, bulk outreach, sales trigger, API access, mobile app, and more.
Zendesk Enterprise CRM pricing
Zendesk enterprise CRM costs $150/month per agent when billed annually. It comes with a 14-day free trial period.
The more powerful enterprise plan costs $215/month per agent.
Freshworks Enterprise CRM

Key Features
1. Custom Modules: This feature enables you to tailor Freshwork's CRM to meet the needs of your business. With this feature, your business can create personalized fields and custom fields.
2. AI-based Forecasting Insight: Freddy AI – an artificial intelligence developed by Freshworks analyzes your business data and makes accurate predictions that can boost your sales productivity.
3. Audit Logs: Freshworks records every activity carried out by agents to enable you to keep track of any configuration change they make.
4. Account Management: Freshworks gives you a 360-degree view of your account hierarchy, conversations, tickets, deals, and related data.
5. Email Campaigns: You can create and design emails with Freshworks drag-and-drop editor feature.
Freshworks also allows you to schedule emails, view email campaign performance, and optimize email for different devices.
6. Marketing Analytics: Freshwork's marketing analytical tool gives you insight into the performance of your marketing campaigns. It also enables you to create personalized marketing reports.
7. Customer Segmentation: You can group your leads into segments based on their user properties like behavior, demographics, and location.
This is to enable your marketing team to create targeted emails that convert.
Other features include multi-currency and multi-language, auto-assignment rules, sales sequences, territory management, task management, holiday routing, auto-profile, chat campaigns, account management, activity timeline, lead scoring, weighted pipeline, IP whitelisting, and more.
Freshworks Enterprise CRM Pricing
Freshworks enterprise CRM plans cost $69 per month per user when billed annually. It comes with a 21-day free trial period.
Netsuite Enterprise CRM

Key Features
1. Sales Force Automation: Netsuite enterprise CRM strengthen your sales department by giving them real-time insight into customer relationship data like order history, contracts, inventory, and contact information.
With this data, your team can make accurate forecasting and better sales decisions.
It also enables your team to efficiently manage opportunities, orders, quotes, and upsells.
2. Marketing Automation: Netsuite allows you to automate your marketing campaign across all communication channels.
In addition, it lets you track, measure, and analyze your marketing campaigns.
Aside from allowing you to align your marketing and sales goals, Netsuite also provides a segmentation feature that categorizes your leads based on certain criteria.
3. Configure, Price, Quote: With Netsuite, your sales team can automatically generate sales proposals for different products and services.
The Netsuite CPQ software when integrated with Netsuite's ERP and e-commerce solution can streamline the sales to delivery and bill of material generation process.
Netsuite also provides your sales team with functions such as accurate discounting, efficient sales to delivery process, 3D visualization of products, and more.
4. Partner Relationship Management: Netsuite boosts your collaboration with other businesses by providing a unified view of sales activities performed by your team and theirs.
It also enables you to carry out joint marketing campaigns and joint lead generation.
With Netsuite enterprise CRM, you can easily distribute marketing and sales data to your partners through the different communication channels.
You can also access your partner's sales forecasts, commissions, and royalties.
5. Customer Service Management: With Netsuite, your customer service team can provide a stellar customer experience without eating into your business revenue.
Netsuite also provides tools for better case management. Self-service functions and knowledge-based centers are also enabled by Netsuite.
6. Reporting and Analytics: Gain real-time reporting and analytics of your team's performance.
7. Mobile: Your remote team can perform their normal day-to-day sales activities from a mobile device or tablet.
Limitations
Netsuite Enterprise CRM Pricing
Netsuite enterprise CRM doesn't offer standard pricing. It uses a quote-based system.
Zoho CRM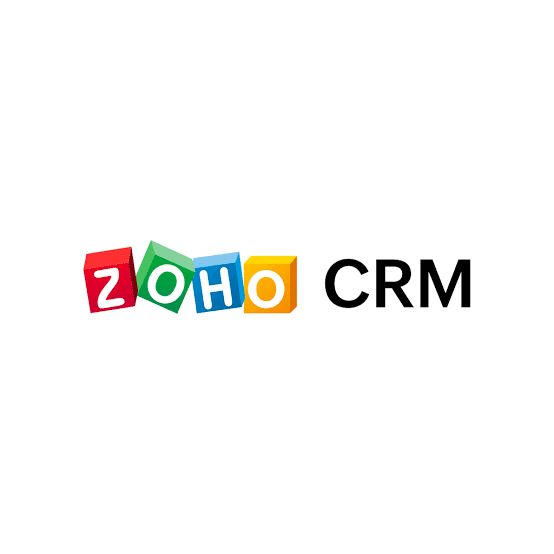 Key Features
1. ZIA AI: ZIA – an AI-powered feature of Zoho CRM analyzes your leads and sales pattern in order to provide recommendations on products to cross-sell. It also identifies leads with high purchasing capabilities.
This artificial intelligence also tracks emails and sends timely emails to leads as well.
The functions it performs include predictions, lead generation, chart and report generation, detection of anomalies, and lead routing.
2. Advanced Customization: With Zoho CRM, you have control over multi-page layout, custom components, fields, views and filters, validation rules, currency, language, and more.
3. Canvas: This feature offers a drag-and-drop editor tool that enables you to brand and design your CRM.
4. Sales performance management: Zoho's sales performance management software enables you to make sales predictions, identify best-selling products, set different currency prices for a product, track web visitors, and more.
5. Journey Orchestration: This feature gives you insight into a lead's journey with your business. It shows you the problems they encounter, and how it was resolved by your team.
It also enables you to analyze the efficiency and effectiveness of your customer service unit.
6. Remote Work: Zoho enterprise CRM provides tools that enable your remote workers to perform their jobs effectively.
With Zoho CRM, you can host online meetings and webinars to keep in touch with remote workers.
Other features include sales force automation, customer service, predictive sales, marketing automation, mass emails, scoring rules, automated workflow, multiple pipelines, web-to-case forms, sales signals, multi-channel marketing, and more.
Limitations
Zoho Enterprise CRM Pricing
Zoho enterprise CRM costs $35/month per user when billed annually. It offers a 15-day free trial period.
Microsoft Dynamics 365

Microsoft Dynamics 365 is a CRM system capable of catering to the need of large organizations. It doesn't come as a full-package CRM, instead, it let's you choose from its suites of multiple CRM tools – that is if your business doesn't require all the CRM tools.
With Microsoft Dynamics, you choose a stand-alone application that meets the need of a department, or you can combine the various CRM tools.
Key features of Microsoft dynamics
1. Sales Insight: With this feature, your team can better understand how sales are made, sales performance, and the ways to guide a consumer into making a purchase.
This feature also enables advanced forecasting, pipeline, and relationship intelligence.
2. Dashboard: With Microsoft Dynamics, you can create an interactive dashboard for Account management, Lead management, contact management, and more.
3. Marketing: This feature of Microsoft dynamics allows you to run campaigns on multiple communication channels.
With this feature, your team can also nurture and prioritize leads, target matched audiences, and personalize a customer experience.
4. Lead Management feature: This feature of Microsoft dynamics enables you to identify leads, assign leads to suitable agents, and communicate with leads on multiple communication channels.
This feature also enables you to discover your competitor's interaction with your target leads.
Additionally, the lead view functionality gives you insight into opened leads, closed leads, all leads, and more.
5. Sales Engagement: This feature enables your team to generate sales from leads, predict sales, run and track marketing campaigns.
6. Opportunity Management: Microsoft dynamics keep you on top of your game by providing you with relevant information about leads that could drive sales.
Other features include collaboration tools, mobility, integration with Linkedin sales navigator and outlook, smart search, on-premise and cloud hosting options, and sales playbook.
Limitations
Limited data storage
Glitchy performance on a mobile app
Pricing Plan
Microsoft dynamics pricing plan depends on the CRM tools you select. Each CRM feature offered by Microsoft dynamics 365 comes with its price tag.
Features to Look for in an Enterprise CRM
1. Contact Management: An Enterprise CRM with this feature enables you to segment your contacts based on the common characteristics they share.
2. Opportunity and Lead Management: With this tool, your team can easily identify and manage leads with high purchasing abilities.
3. Report and Analytics tool: With this tool, you can get insight into your sales pipeline, sales performance, team performance, anomalies, opportunities, marketing performance, and more.
4. Customization: A good enterprise CRM gives you control over some aspects of your CRM software.
5. Mobile: With an Enterprise CRM software that is optimized for mobile, your remote workers can perform day-to-day activities from tablets or mobile devices.
6. Customer Service: This feature enables your team to view customer data, track leads from multiple channels, and record customer activities. It also enables you to provide a stellar customer experience.
7. Sales forecasting: A good enterprise CRM analyzes your sales pipeline and makes accurate sales forecast that enables your team to develop better sales campaigns.
Conclusion
There are lots of popular but overrated enterprise CRM software out there. Don't make a blind decision. This article is enough information you need to make a decision.