Last updated Jan. 18, 2023 by Favour Chinaza
CRM software is great for any business. Hence, there are so many different CRM software that you could get lost in a sea of CRM while trying to find the best fit for your business. CRM can be very useful even as an addition to basic contact tracking, but when used correctly, it can do much more. Hence, we've compiled the 18+ best CRM Software to guide your choice of the best CRM for your business.
For example, a CRM can help you track, analyze, and audit the entire lifecycle of each customer relationship. This includes the first purchase, support calls (and what they were about), and notes from sales calls made by regional sales representatives. As the years pass, businesses are beginning to seek more advanced and feature-packed customer relationship management software. This is due to the growing importance of customers to business revenue.
Why Go for Modern CRMs?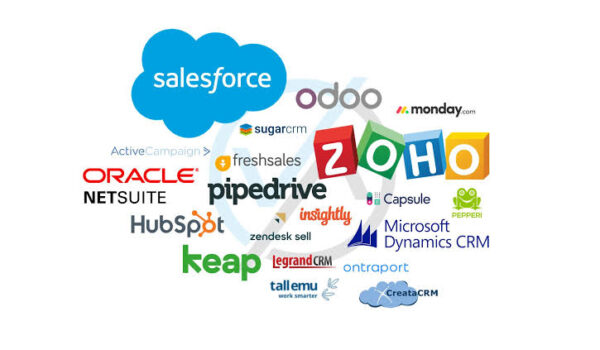 Modern CRMs have so many features that they can meet the needs of even the biggest businesses. But, in exchange, these systems can sometimes be hard to understand. If you don't want to deal with a steep learning curve, you might want to look into a CRM made for small businesses. But, on the other hand, if you want nothing less than all of a CRM's features, we're here to help. Here's a list of the best CRM software that provides everything you need to increase sales while keeping customers happy and satisfied.
Related: 18 Best ERP Software (Systems Ranked & Compared)
1. Salesforce Sales Cloud Lightning Professional (Best CRM Overall)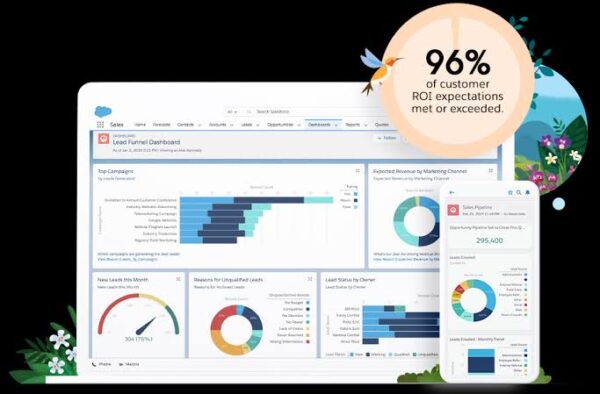 Salesforce pretty much wrote the book on CRM, and even though younger, more agile competitors have come up to challenge it, it has kept its lead. Salesforce probably has all of the features you could want in a CRM. The CRM solution provided by Salesforce unites all the departments in your organization. It enables your business to deliver personalized marketing campaigns, increase sales, automate time-consuming tasks, and provide a stellar customer experience.
Salesforce CRM's latest updates provide tools that enable you to monetize your subscriptions, inform customer reps of post-call actions, and customize your forecast categories to align with your business model.
Who should Go For Salesforce?
Salesforce is basically for every business, especially fast-growing and advanced businesses. You can't go wrong with Salesforce unless it has more features than you think you'll ever need. Salesforce is one of the few products we tested that can meet the needs of the biggest businesses. But if your goals aren't quite that big, you might want to look into other options to help you get started faster and cost less.
Key Features
Process Automation: Salesforce provides drag-and-drop actions that simplify and automate complex business processes.
Mobile App: Your team can carry out important business processes with their mobile devices through Salesforce CRM.
Account and Contact Management: Salesforce CRM provides a centralized dashboard with a complete view of all your contact information and data.
Opportunity Management:
Salesforce CRM offers features that enable you to identify and focus on important deals. With this feature, you can create quotes, fill them with important data, convert it to PDF, and send it to customers in a few clicks.
Lead Management: This feature tracks important information about your new and old leads. It assigns leads to capable reps and tracks the impact of your marketing campaigns on leads.
Reports and Dashboard: Salesforce provides an at-a-glance view of your business operations.
Pipeline and Forecast: With Salesforce, you can gain insight into the health of your business. The information provided by Salesforce also enables you to make accurate business forecasts.
Pros
A wide range of advanced features and customizations are available.
Options for powerful social collaboration and a third-party app marketplace
Excellent workflows and performance
Cons
It has a steep learning curve.
Compared to other CRM software, Salesforce is quite Pricey
Salesforce Pricing: Salesforce CRM offers a pricing plan that starts at $25/month.
What We Like About Salesforce
Salesforce CRM offers everything you need in CRM software. Salesforce has the most CRM products and solutions that can be changed to fit any business in any industry. You can use the power of social media engagement to get leads and make sales with the help of modern sales features.
2. Hubspot (Best Free CRM and for Ease of Use)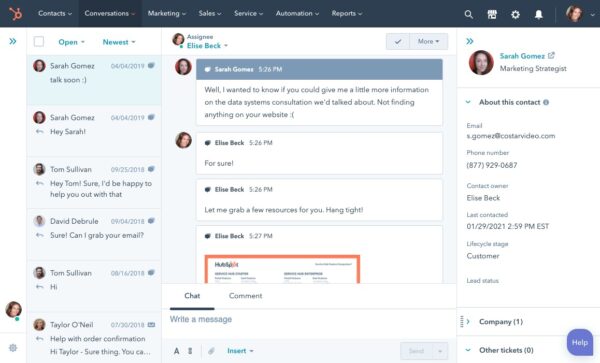 Hubspot CRM free features can't be overlooked, hence bagging the second of the best CRM software. Hubspot is a powerful CRM software with free customer relationship management tools. This CRM tool is a great choice for sales teams that want to improve their performance by centralizing data from different software providers.
Hubspot's new Operations Hub has thousands of integration features that make this possible. Customers can easily connect third-party tools to sync and clean customer data while automating business processes to help your team work more efficiently. Once you've connected your other software platforms, your HubSpot CRM will track sales funnel metrics, actionable insights, productivity, and performance across all your sales activities.
Who should Go For Hubspot?
HubSpot could be a good choice if you're just getting started with CRM and want marketing and customer service tools to go with it. Because it works as a whole, your teams won't have to switch between different tools. Just make sure you have enough money because HubSpot costs a lot.
Key Features
Contact and Task Management: Hubspot CRM has advanced contact and task management capabilities.
Deal Management: With Hubspot, you can customize your deal stages and align them with your business model.
Embedded Content Repository: This feature enables your sales team to locate and receive important customer information easily.
Advanced Integrations: Hubspot integrates seamlessly with email and marketing automation software.
Personalized Sequences: Hubspot lets you send targeted and customized emails to prospects at the right time.
Mobile Optimisation: Hubspot is optimized for mobile devices. This feature allows your remote and field sales team to carry out their day-to-day business activities.
Pros
Feature-Rich free plan.
An extensive database, intuitive tools, and easy deployment are appreciated.
Cons
No industry-specific columns or trackers.
The 1,000 custom field limit is quite severe.
Hubspot CRM Pricing
Hubspot has a nice free plan.
The pricing starts at $45/month for 1000 contacts.
What We Like About Hubspot
HubSpot's free plan is great for new businesses that want a simple sales, marketing, and customer service platform. With over 1,000 popular software apps, HubSpot has one of the best libraries of mostly free integrations. It is also great at getting teams up and running quickly, usually in just a couple of weeks.
3. Zendesk Sell (Best CRM Software for Complete Customer Life Cycle)
Zendesk Sell is a CRM product by Zendesk. It offers a productivity tool that enables your team to provide a better customer experience and carry out effective marketing campaigns. With Zendesk, your team can make real deals and revenue forecasts. In addition, Zendesk Sell allows you to identify anomalies in every stage of your sales pipeline.
Who should Go For Zendesk Sell?
If you already use Zendesk, this might be the right CRM. Zendesk is also good for you if your main CRM use case is a help desk and you are not using the other best help desk software. If you need marketing automation features more than service support, on the other hand, you should probably look elsewhere.
Key Features
Productivity Tool: Zendesk Sell enables productivity in your business by offering sales engagement tools. Its centralized platform allows you to perform different business activities from one place.
Pipeline Visibility: With Zendesk, your team can stay at the top of all its activities. Zendesk also offers an advanced reporting feature that showcases your team's performance and notifies you of deals progression.
Marketplace and Integrations: Zendesk lets you connect your favorite apps to its CRM. Its marketplace offers marketing automation tools and all the tools your business needs to scale higher.
Zendesk Sell Pricing
Zendesk Sell customer service plan- starts at $49/month.
Zendesk Sell Sales team plan- starts at $19/month.
Pros
Zendesk offers multiple advanced integrations.
Excellent compatibility with Zendesk's help desk software.
The Explorer feature provides useful reporting options.
Features such as easy onboarding and team formation
Smart Lists are extremely useful.
Cons
The CRM's home dashboard isn't the most intuitive.
Beyond the lowest plan, it quickly becomes expensive
Limited pipelines, even at the highest-priced tiers
Editor of basic emails and templates
What We Like About Zendesk Sell CRM
As a customer service CRM, Zendesk is especially good for managing your after-sale activities and renewals.
Zendesk has a set of tools for team members to work together and stay engaged no matter where they are in the office. It has more features for help desks than some of the other best CRMs, and it has enough features for any organization to use it as a general CRM.
4. Monday CRM (Best CRM Software for Project Management)
Monday is a flexible and customizable CRM software that provides a real-time view of your sales pipeline to drive your business's productivity. It is a cloud-based project management software that can serve as customer relationship management software.
Monday Sales CRM is a great project management tool for businesses with what seems like an endless number of sales tasks and complicated projects. The core work management platform gives you key ways to save time and stay organized.
Monday Sales CRM has easy-to-use tools to help you succeed, whether you need a custom dashboard for specific communication needs or want to use customer data visualization tools to do more in-depth analysis. The core work management platform stands out because it was built with care and can run and grow to fit any workflow.
Features
Lead Management: Monday CRM allows you to keep track of all your leads. It also enables you to identify high-value leads and prioritize them.
Interaction Tracking: Monday enables visibility into a customer's journey with your business. It allows you to keep track of every interaction, and it also allows for easy access to calls and chats you make with leads.
Team Activity: With Monday, you can easily identify high-performing staff. Monday provides insight into the activities performed by your team.
Activity Management: Monday allows you to categorize your calls, notes, and meetings.
Other features include reporting, sales forecasting, automation, mobile, data importation, lead capturing, and a dashboard.
Pros
With the premade templates, creating and implementing timesaving automation is a breeze.
It can do more than just a basic search.
It can also keep track of time, show charts, and make private boards.
All plans include the same round-the-clock email and phone support.
Cons
Monday CRM limits automation by several actions each month.
Toggling between the views on the project is difficult.
Monday CRM Pricing:
Monday offers four pricing options: Basic ($17 per month), Standard ($26 per month), Pro ($39 per month), and Enterprise ($49 per month) (Get a quote). These prices apply to two users and are billed annually. In addition, it provides a free product trial.
What We Like About Monday CRM
Monday CRM is a project management software that can be used as CRM software due to the tools it offers. It's a two-in-one platform.
5. Pipedrive CRM(Best CRM Software for Visual Sales Pipelines)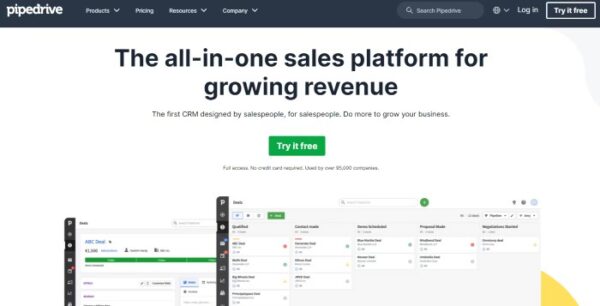 As its name suggests, Pipedrive is a CRM software that provides a pipeline view of all your sales activities. It is specially designed for sales teams. Pipedrive is a great CRM for businesses that need a powerful visual sales pipeline and data visualizations.
Visual tools in CRM, like the ones in the best CMMS software, make it easy to understand each opportunity, and a drag-and-drop interface helps team members respond to mission-critical tasks on the dashboard. Your Workflow systems and departmental processes can be improved with the help of Pipedrive's custom pipelines and fields. In addition, the powerful mobile app for Pipedrive lets you talk to customers and team members from anywhere.
Who Should Go For Pipedrive CRM?
Pipedrive works well for sales teams that focus on closing deals. Its easy-to-use interface and graphical view of the deal pipeline won't get in the way of closing sales. On the other hand, Pipedrive doesn't have as many options as competitors if you want a lot of customization and third-party integrations. Some people might think that being honest is a good thing.
Key Features
Visual Sales Pipeline: This feature lets you view every aspect of your sales funnel.
Customizable Pipeline: Your team can add custom fields and stages with this feature.
Collaboration Tools: Pipedrive provides tools that boost collaboration within your team. This tool allows your team members to collaborate on deals and share updates.
Lead Generation: Pipedrive, like other best lead generation software, offers AI-powered automation that matches you with high-quality leads.
Revenue Forecasting: The advanced feature offered by Pipedrive enables you to make accurate sales and revenue forecasts.
Privacy and Security: Pipedrive allows you to control who can access a dashboard or section of your CRM.
Other features of Pipedrive include lead segmentation, email integration, web forms, reporting, customization, mobile app, customer support, advanced integrations, email marketing tools, dashboards, contact history, activity reminders, and more.
Pipedrive Pricing
Pipedrive offers pricing plans that start at $9.90/month and end at $59.90/month when billed annually.
Pros
It has an easy-to-use interface and a deal-driven workflow.
Excellent mobile apps, as well as call and email synchronization
Assists SMBs in staying on top of their CRM process.
Cons
For the price, functionality is limited.
There is no distinction between lists of new leads and contacts.
What We Like About Pipedrive
Pipedrive is a deal-driven CRM with an easy-to-use interface that looks good and comes with a chatbot that companies can add to their websites to get more leads. It also has proactive deal-tracking features that keep track of calls and emails, organize them, and sync schedules across devices. In addition, Pipedrive is designed for sales teams, enabling your team to gain visibility into the sales funnel and a customer journey with your business.
6. Zoho CRM (Best CRM Software for Remote and Hybrid Teams)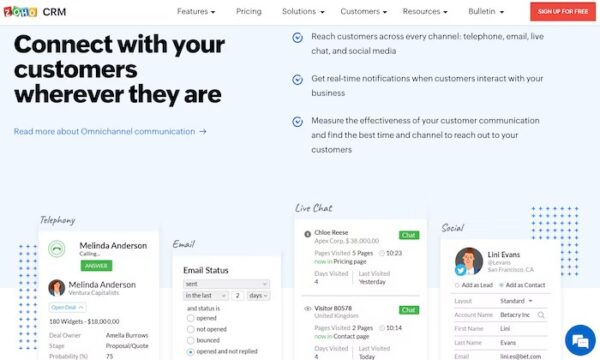 Zoho is a powerful CRM software that provides a centralized platform for managing your sales, marketing, and customer service operations. It is an intuitive CRM software that delivers a streamlined work experience and customizable solutions.
Zoho CRM helps teams moving and working in different places get more done together. Zoho is made to make it easy and quick to get more leads, speed up sales, and measure performance accurately. Zia, the AI-powered assistant, can predict leads and deals, find potential customers who could be turned into customers, and help large sales teams focus their efforts by giving them easy-to-understand instructions.
Zoho is also a good choice for remote workers because its features make it more like a game and encourage friendly competition. No matter where your sales team members are, you can turn every lead, call, and deal into a trophy. This creates a competitive and encouraging sales environment.
Who should Go For Zoho CRM?
Any business can get a lot out of Zoho CRM. It almost seems like a no-brainer if you already use other Zoho products. However, only Salesforce has more features and a more polished user interface.
Key Features
Lead Management: Lead management qualifies incoming leads. Nurture them for business opportunities. Zoho CRM offers lead management tools.
Workflow Automation: Tools, apps, and technology automate routine tasks in workflow automation. Automation saves time and reduces errors. Only triggered events automate workflow in Zoho CRM.
Contact Management: Add sections and fields to contact profiles in Zoho CRM. Include checkboxes, image uploads, currencies, dates, and times.
Deal Management: Zoho CRM has many deal filters. Field and record action filters are included. Deals can be dragged and dropped between stages, simplifying deal status updates.
Salesforce Automation: Zoho CRM automates tedious sales tasks like lead generation, routing, data entry, email notifications, field updates, and more. SFA includes lead, deal, account, contact, workflow, and assignment rules.
Performance Management:
Forecasting tools evaluate products, teams, and regions, while territory management groups customers by shared attributes (region, product, etc.)
Reporting and Analytics: Zoho CRM provides reports and analytics for email, meeting, vendor, and product insights, among others. Zoho CRM's reporting feature lacks data visualization. Zoho CRM analytics are needed here.
Marketing Automation: This module helps your sales team standardize—the blueprint feature logs offline processes like order management and deal closure for consistency. The platform automates vacation time, capital expense, and pricing discount approvals.
Other features of Zoho CRM include integrations, collaboration tools, event management tools, lead nurturing, customer segmentation, customization, territory management, omnichannel capabilities, forecasting, and sales enablement tools.
Pros
Extensive feature set
Near-total customizability, especially at higher price tiers, with the Canvas Builder Flexible AI layer
Gamification features are built in.
Cons
Zoho's learning curve is steep.
The most advanced features are only available at higher price tiers.
Zoho CRM Pricing: Zoho CRM pricing starts at $12/month. Its Bigin plan, suitable for small businesses, starts at $7/month.
What We Like About Zoho CRM
Zoho CRM allows your hybrid and remote teams to effectively collaborate, communicate, and carry out their day-to-day work activities. Zoho has a lot of SaaS business software and is named among the best accounting software, lead generation software, and a good CRM tool. It has more features than even Salesforce, which is a big company. In addition, Zoho CRM is priced so that even smaller teams can afford to use it.
7. Oracle Netsuite CRM
Oracle Netsuite CRM provides a centralized platform that enables all departments in your business to access real-time data that drives sales and productivity. Its centralized dashboard gives you an at-a-glance view of your customer interaction and transaction. In addition, it enables you to manage customer interaction in all communication channels.
Netsuite's quote-to-order and cash fulfillment solution allows you to boost your sales performance. With Netsuite, your team can run marketing campaigns in multiple communication channels. In addition, Netsuite's CRM runs effectively on mobile devices, allowing your team to access, edit, and update sales and customer data from anywhere.
Features
Salesforce Automation: Integrate the whole sales process, from finding new leads to taking care of orders and delivering them.
Marketing Automation: Allow real-time information flow for collaborative marketing campaigns or sales activities.
Native Integrations: Expand your CRM's capabilities with built-in tools and features.
Partner Relationship Management: This CRM feature improves sales and marketing partner collaboration with real-time information. You can collaborate with other brands and vendors on marketing, lead, pipeline, and order processing.
Analytics and Reporting: MobileCPQ (configure, price, quote): With NetSuite's CPQ feature, you can sell highly configurable products with many different options, like materials, colors, sizes, and textures, in a way that is easy and doesn't make mistakes.
Pros
NetSuite is a unified, all-in-one commerce solution for sales, marketing, and operations built on an ERP platform.
NetSuite is one of the most adaptable CRM platforms available.
Cons
NetSuite CRM pricing is only available by phone.
Using the CRM necessitates an annual NetSuite product license.
For your initial NetSuite setup, you will be charged a one-time fee.
What We Like About Oracle Netsuite CRM
Oracle Netsuite offers CRM features that satisfy the needs of e-commerce businesses. It provides tools such as order inventory, supply chain management tools, financial management tools, warehouse management tools, and more.
8. Freshsales CRM (Best CRM Software for Communications)
Freshsales CRM gives you a 360-degree view of your customer's interactions and transactions with your business. It allows you to create personalized marketing campaigns that increase sales.
Freshsales CRM comes with AI-powered chatbots that interact with leads in real time. In addition, its web form feature allows you to gather useful customer data that affects sales and marketing decisions.
With Freshsales, your support team can communicate with leads in all channels through phone, chat, SMS, and email. In addition, its predictive contact scoring feature enables you to identify and utilize the best opportunities that surface.
Why Should You Go For Freshsales CRM
Check out Freshsales if you want a CRM that works well but doesn't have too many features to overwhelm your sales team. It is especially true if you already use some of the software that Freshsales integrates with. In addition, its simple design should make it easy for your team to get up to speed and start closing deals, which they will appreciate.
Features
Deal Management: Freshworks describes its deal feature as pipeline management 2.0, signaling a significant improvement over the basic functionality of tracking and managing deals
AI-powered Deal Insights:
Freddy is an AI assistant that improves customer understanding. Over time, this feature learns from your CRM data to make predictions and recommendations that meet your business goals.
Smartforms: Automatically generate leads from social media profiles, photos, and website activity after visitors sign up on a web form.
360-Degree Customer View: View social profiles, products bought, website, interactions, and appointments on one screen.
Velocity Reports: See how long it takes to close qualified leads and where sales reps are stuck.
Revenue Analytics: Find top campaigns, performers, and territories using revenue metrics.
Custom Reports: Use tables and charts to track sales manager performance and sales figures—schedule report delivery dates.
Auto Profile Enrichment: Adds photos, company information, and social profiles to leads, contacts, and accounts.
Email Tracking: Real-time email opens and clicks improve marketing and response time.
Third-Party Integrations: The Marketplace offers Freshsales-integrated apps. Zapier integrates Google Sheets, MailChimp, and more.
Pros
Freshsales makes CRM easier for small businesses.
Customization options abound.
AI assistant who is proactive
Various integrations are available to extend functionality.
Cons
There are no reports available in the free plan.
Determining which plan is the best can take time.
Freshsales Pricing
Freshsales offers a free forever plan that comes with basic features. Its paid plan starts at $15/month when billed annually.
What We Like About Freshsales CRM
Freshsales encourages communication and collaboration among team members. It allows for file sharing, chats, telephony, and collaboration among your team.
9. Keap CRM (Best CRM Software for Ease of Use)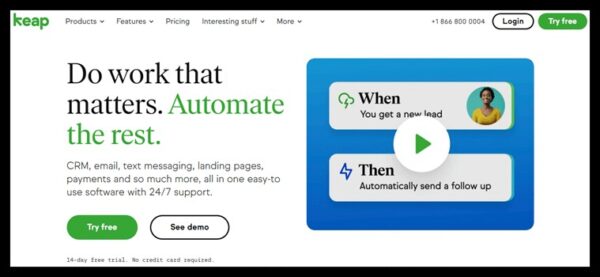 Keap is a good tool for businesses just starting with CRM software because it is easy to set up and use. Keap is made to help its users learn quickly, and it doesn't assume that its users already know a lot about CRM. The all-in-one CRM platform automatically stores all customer activity in one place and automatically adds all customer interactions.
Keap CRM makes it easier for your team to sell and help customers. Your team can text, email, book appointments, make purchases, and add invoices from the dashboard with just one click. In addition, Keap makes it easy to build your business by automating contact management based on activities on multiple platforms.
Features
Sales and Marketing Automation: Keap allows you to create highly personalized marketing campaigns that drive sales. It uses automation to send scheduled reminders to customers.
Sales Pipeline: With Keap, you can track and follow up on deals. Keap also allows you to forecast revenue and track your pipeline performance.
E-commerce and Payments: As an online store owner, Keap enables you to increase your conversion rates with promos and upsells. In addition, Keap allows you to send and receive payments from your CRM.
Lead Management: With the Max plan, you can use the lead-scoring features. This feature looks at each prospect's level of engagement, such as the web forms they fill out, the links they click, the emails they open, and the tags you give them.
Other features are Reporting and Analytics and Email and Text Marketing.
Pros
Keap includes simple e-commerce features for billing and invoicing.
Automatically collect and score leads to streamline sales.
More than 2,500 software integrations are available
Cons
Many software integrations charge monthly.
Data migration is free for contacts, 10 items, and one landing page.
Contact-based pricing raises your monthly base price.
Keap's Pricing
Keap's pricing depends on the number of contacts your business manages. For 1500 contacts, Keap charges you $129/month.
What I Like About Keap CRM
Keap is suitable for start-ups and small businesses. It also offers advanced CRM solutions for E-commerce businesses.
10. Sugar CRM (Best CRM Software for Comprehensive Forecasts)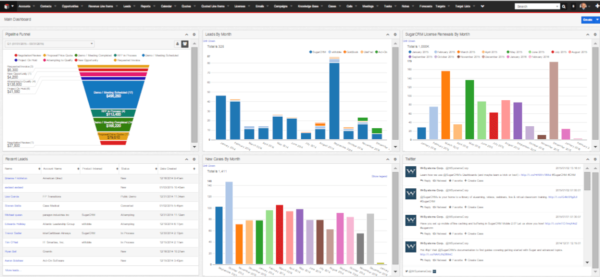 SugarCRM is a popular CRM software that enables you to retain and generate high-quality leads. In addition, it simplifies the tasks performed by your marketing, sales, and service team.
SugarCRM's AI-powered predictions and lead conversations help digital teams work more efficiently. SugarCRM's core features to maximize productivity without customization, while its add-on modules automate. Reports and dashboard summaries centralize SugarCRM's automated data. For example, to help businesses meet monthly, quarterly, and annual goals, the SugarCRM AI system creates a complete customer journey and accurately predicts outcomes.
Who Should Go For Sugar CRM
If a large organization wants to change the system in many ways, it may need help from support. SugarCRM has a lot of options, which can be confusing for smaller businesses that want to get up and run. In that case, choose a product that is better for SMBs.
Features
Marketing Automation: With Sugar CRM, you can create an effective marketing campaign on all communication channels. It allows you to engage leads, predict behavior, and identify effective campaigns.
Sales Automation: Sugar CRM reduces your bounce rate, increases your sales, and allows you to close high-quality leads. This feature automates sales processes and manages opportunities, forecasts, and pipelines.
Customer Service Support: This CRM software detects abnormalities in your lead interaction. It also allows for case routing and targeted messaging.
On-premise CRM: Sugar CRM gives you total control over the look of your CRM. In addition, it offers tools that enable CRM branding.
App Marketplace: Sugar's app marketplace is rich with add-ons and supports.
Pros
SugarCRM is scalable with add-on modules for sales, service, marketing, and more.
All three sales plans have intelligent pipeline management and forecasting tools.
Cons
The entry-level Essentials plan has a relatively low seat cap of just five users.
Stodgy list-based UI
Expensive, especially at the higher pricing tiers
Sugar CRM Pricing
For marketing teams– $1000/month for 10,000 contacts.
For sales teams- $49/month when billed annually.
Sugar CRM Serve plan– $80/month when billed annually.
Why We Like Sugar CRM
SugarCRM is well-known because it was one of the first CRM programs. It started as an open-source project, which makes it the CRM we've tested so far that is best for developers. You can change every module, portal, and report. It means that if you work hard, you'll be able to get the most out of your CRM.
11. Sage CRM (Best CRM Software for Customer Support)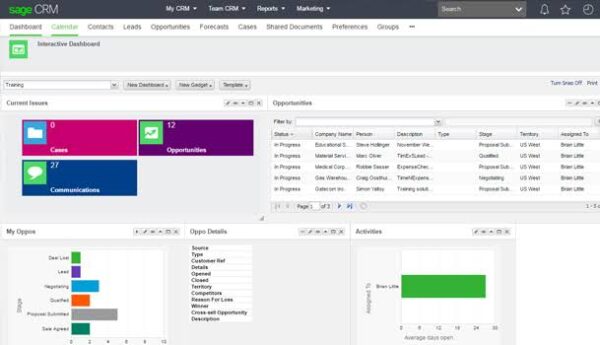 This CRM software enables the effective management of your customer relationship. With the customer service tools in Sage CRM, your employees can help customers and keep an eye on how things are going without leaving the CRM platform. Features for team collaboration give you metrics on case histories and resolution times to help you find service gaps, and tools for reporting let you make charts and reports with a lot of information.
Sage CRM has a central place to store common problems and how to fix them. You can add solutions as you go or store reviewed and approved solutions in the knowledge base to make case resolutions more consistent and faster. You could also, or in addition, make a web self-service portal that lets your customers solve their problems, and this would make your support team's job easier.
With this CRM software, your team can perform the following activities:
View sales performance and make data-driven decisions.
Better understand your customer's behavior and needs.
Collaborate with teams in other departments
Speed up sales activities
Customize views, forms, and workflows
Reporting and Forecasting
Sage CRM Pricing
Sage's CRM offers a pricing plan that starts at $39 per month per user.
Pros
suitable for small and medium-sized businesses.
Sales and support tools on one platform reduce software costs and centralize customer data.
Sales and service history together show a customer's journey.
Cons
Sage CRM pricing requires a sales call
Why We Like Sage CRM
Sage has many extra CRM features that improve the customer experience from the first contact to the end of the sale. Sage CRM also has a set of tools to help you manage marketing campaigns across multiple channels and help you with targeted marketing efforts.
12. Insightly CRM (Best CRM Software for Customization/Growth Stage Businesses)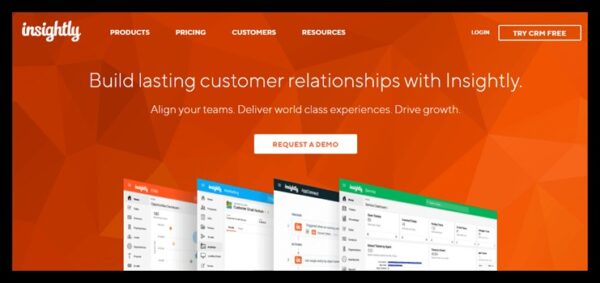 Insightly CRM gives customers more control over their sales operations by giving them a unique and useful way to link relationships. In addition, Insightly is a flexible and easy-to-customize solution for small teams that can't handle all the details of sales processes independently.
Admins and reps can make dashboards to show specific contexts, metrics, and workflows. AI and predictive tools are only available in the most expensive plans, but all of Insightly's service plans let you create rules for common events that trigger actions in the sales process.
Who should Go For Insightly CRM
Even if teams haven't used CRM before, they won't be afraid to use Insightly. Even though the user interface isn't very pretty, it is easy. But if you need email marketing or a help desk, you should know that Insightly only offers these as separate products that you can add on.
Features
Marketing Automation: Insightly's advanced marketing tools offer content designing tools that enable you to create impressive campaigns. This tool also tests and tracks the performance of your campaigns.
Customized CRM Platform: With Insightly, you can design your CRM to meet the needs of your teams. Insightly CRM offers custom objects, calculated fields, and lambda functions, allowing you to modify Insightly.
Other key features of Insightly CRM are Advanced Integrations, Workflow Automation, and Email Tracking
Insightly CRM Pricing
Insightly's CRM pricing starts at $29/month per user when billed annually.
Its CRM solution, designed for marketing teams, starts at $299/month and allows for the management of 10,000 contacts.
Pros
workflows Smooth data input and sharing
Slick interface that is consistent and simple to learn
Insightly CRM is highly adaptable
Easy integration with Insightly's help desk and marketing apps
Cons
The plans are expensive
It lacks advanced features such as custom workflows.
What We Like About Insightly CRM
Insightly gives you a lot for your money when it comes to CRM. Even though it doesn't have as many features as some of the other systems we tested, it's one of the easiest to use. The process of importing data goes smoothly. AI powers the reporting engine that comes with Insightly, and you can export data to Microsoft Power BI by clicking a button.
13. Freshdesk CRM (Best CRM CRM Software For AI lead Scoring)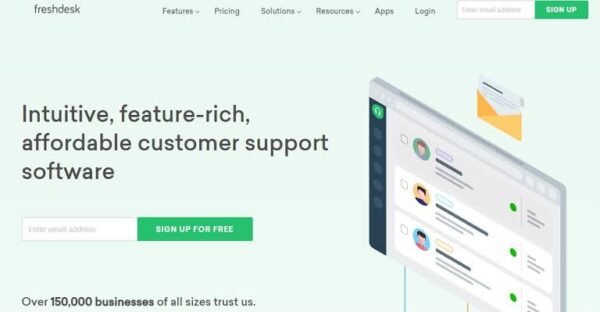 Freshdesk is a Freshworks customer support platform that combines a helpdesk, messaging, and call center. Freshdesk is a capable CRM that allows your company to provide excellent customer service. The platform manages email ticketing, live chat support, and a call center, and it's far more user-friendly than competing CRMs like Zendesk.
It provides a variety of useful team collaboration tools, such as shared inboxes and tools for automating the organization of incoming requests. The software also includes advanced reporting capabilities, though using them requires a steep learning curve. With Freshdesk's customer relationship management software, your team can connect and engage with leads on every communication channel.
Features
Ticketing: Freshdesk's AI-powered ticketing feature increases your team's response time, creating delighted customers. This feature includes tools such as SLA management, collaborative ticketing, custom ticket views, smart notifications, canned responses, collision detection, and more.
Collaboration Tools: With Freshdesk's CRM, your team can work together from anywhere.
Automations: Freshdesk automates repetitive and time-consuming tasks to enable your team to focus on tasks that matter. This automation feature comes with tools such as auto-routing of tickets, ticket tracking, and more.
Reporting and Analytics:
This feature allows you to track your team's productivity, measure customer satisfaction, and resolve bottlenecks.
Security: This feature secures your CRM data and allows you to control who has access to sections in your CRM dashboard.
Pros
Freshdesk CRM is very easy to use
Has an integrated chat, phone, and ticketing support
Cons
Freshdesk plans are expensive
Advanced reporting is complicated
Freshdesk Pricing
Freshdesk's CRM offers a free forever plan for support teams. Its paid plan starts at $15/month per agent when billed annually.
What We Like About Freshdesk CRM
Freshdesk is high-quality CRM software to help your company set up a full customer support center. It works with email tickets, live chat, phone calls, and all the other channels your business uses. Also, Freshdesk's top-tier plans come with automation and chatbots.
14. Apptivio CRM (Best for Small Businesses)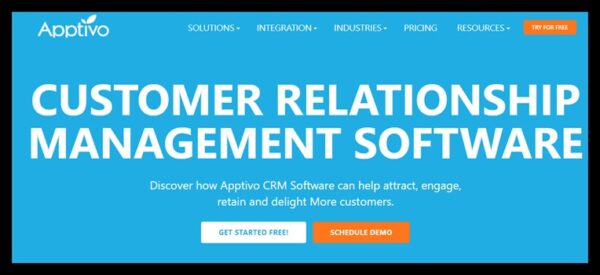 Apptivo CRM is a solution for CRM that does everything right. Apptivo CRM is a great Editors' Choice pick because it has powerful features, reasonable prices, and an easy-to-use interface. A good example of a comprehensive CRM solution that meets the needs of SMBs and anticipates their needs.
Apptivo CRM is a great Editors' Choice pick because it has powerful features, reasonable prices, and an easy-to-use interface. Apptivo is a do-it-all CRM tool because it has many features. Companies that invest in it will get a solution that works like more expensive products like Salesforce, plus many ways to customize it. In addition, Apptivo lets SMBs change and add tools as their business grows.
Who Should Go For Apptivo CRM
Apptivo is great for businesses that want to run every part of their business with just one app. Unfortunately, it only integrates with a few third-party apps, so if you've used other best accounting software or project management software in the past, you might have to import that data by hand.
Features
Reporting and Third-Party Integrations: Apptivo's list of compatible software is relatively short, but that's because almost everything can be done natively within Apptivo. Google G Suite, Office 365, Slack, QuickBooks, Xero, Paypal, RingCentral, and Dropbox are all third-party options.
Granular Security Control: Apptivo also provides granular security control over what actions different users can perform in each CRM app. In addition to controlling data, reports, and field access, Apptivo controls searching capability and all individual app actions.
Lead Management, Users, and Contacts: Signing into Apptivo opens the agenda view, which displays your weekly calendar and tasks in a navigation panel on the right. You can change the view to list, day, week, or month. Similarly, you can configure your task view to show only today's tasks or tasks that are overdue, upcoming, or completed.
Pros
A robust feature set with numerous customization options
Excellent mobile applications, granular security controls, and round-the-clock support
Cons
Performance may appear sluggish.
APIs with extended capabilities could be used.
Pricing
Apptivo CRM has two paid plans, Premium and Ultimate, and a free Starter. We tested the Premium plan ($10 per month, billed monthly, or $8 per month, billed annually).
What We Like About Apptivio CRM
Apptivo CRM is a cheap and easy-to-customize platform aiming to meet all your business software needs in one place. In addition to the most important CRM features, it also has tools for accounting, billing, and managing projects. It's easy to use, and Android and iOS mobile devices can use it.
15. Creatio CRM (Best for Large Sales Teams)

Creatio CRM, which used to be called Sales Creatio and Bpm'online CRM, is a complete tool for midsize businesses that handle the whole sales cycle, from the first lead to repeat sales. Creatio CRM is useful for small and medium-sized enterprises (SMBs), but its price and range of features make it clear that it is meant for larger organizations.
Based on a low-code development toolset, this offers a process that can be used in many ways but is a bit complicated. However, once you know how to use it, it lets you make deeper changes to make Creatio CRM work for larger organizations with more complex and specific needs. However, small business users may find all that flexibility a bit too complicated. Creatio CRM can be used by SMBs willing to do the work, but it is a bit more complicated than our CRM Editors' Choice winners, Apptivo CRM, and Zoho CRM.
Who should Go For Creatio CRM
Sales Creatio can easily scale to meet the needs of salesforces of any size. However, it is complex, which may be frustrating for smaller organizations with more modest needs. However, if you have specific requirements and are willing to take risks, Creatio's low-code development tools offer nearly limitless customization.
Features
Contacts and Lead Management: Sales management is only a small part of Creatio CRM's functionality. Adaptive and predictive business processes underpin the solution. For example, lead management to close; this process covers the sales funnel.
Tracking Prospective Deals:
Reports for contacts, accounts, opportunities, orders and other items are available. The software will also generate monthly forecasts based on the customer, sales division, and sales manager.
Marketing Creatio: this is a ready-to-use platform for no-code automation of marketing campaigns and lead management workflows.
Sales Creatio – an end-to-end platform for no-code sales process automation.
Service Creatio – an omnichannel platform that uses no-code to automate customer service workflows of any complexity.
Pros
A unified business solution that is multifaceted and highly customizable
Founded on strong CRM functionality
Creatio CRM assists SMBs in streamlining processes ranging from lead management to closing.
Cons
Relatively short trial period
Huge feature set
Customization can be daunting at the outset
Creatio Pricing
Creatio CRM has a 14-day trial (no payment information required). The Team plan for SMBs with direct sales teams costs $30 per user per month. The best e-commerce plan, Commerce, costs $35 per user per month and includes Orders and Invoices. Enterprise costs $60/user/month.
What We Like About Creatio CRM
Sales Creatio has changed its name a few times but is still a top choice for CRM. Large sales organizations are its specialty, and it does a good job of meeting their needs. Creatio also has tools for business process management (BPM), marketing automation, and help desks. This lets customers meet multiple business goals in a unified way.
16. Act! CRM (Best for Longtime Act! Users)

ACT! is a platform for CRM, sales, and marketing automation, and the dashboard is completely customizable. It can be integrated into Outlook, Zoom, DocuSign, and other applications. Here you can prioritize your task list.
It provides prospect capture tools, marketing tools, and relationship-building tools. Marketing automation features will automate repetitive and manual tasks. You only need to configure communications once, and the tool will handle the rest.
Who Should Go For Act! CRM
People who have already used Act! contact management is probably the only one who will be interested in Act! CRM. Its user interface is just too unusual for the SaaS age. It is perhaps best for small teams since new hires will likely be put off by its quirks.
Pros
Act! CRM provides a solution with transparent fees and no hidden charges.
It syncs your communications, calendar, and critical documents.
It supports an unlimited number of contacts.
Cons
Customer service, according to feedback, could be improved.
It is slightly more expensive than its competitors.
Pricing
Act! offers cloud and on-premise solutions and on-premise solutions cost $37.50 per user per month. Starter, Professional, and Expert are its three pricing options.
What We Like About Act! CRM
Act! used to be the best software for managing contacts. Since then, it has become a more complete, cloud-based CRM, but its UI still shows where it came from. Act! also has marketing automation built in, with workflows that can be changed, and it can connect to either Gmail or Outlook (but not very elegantly).
Related: 7+ Best Green Screen Software (Chroma Key Reviews)
17. Microsoft Dynamics 365

Microsoft Dynamics 365 is an enterprise CRM software tailored for large organizations. It offers advanced and powerful features that improve your interaction with customers. With this software, your team can keep track of leads, automate marketing processes, gain insight into the sales pipeline, and make effective decisions through the data provided by Microsoft Dynamics 365.
Microsoft Dynamics CRM Online has great tools for making reports and many powerful features you can't see. The interface is clean and easy to use, even though it initially has a steep learning curve. Editor's choice is a good choice if you want to be able to change things. Still, the best Choice is Salesforce.com Sales Cloud. Microsoft Dynamics CRM is too complicated for businesses that want a less complex system, especially compared to Zoho CRM, our other top pick.
Features
Sales Insights and Management Tools
Marketing Automation Tools
Customer Service
Visual Dashboard
Advanced Reporting and Analytics
Email Integration
On-premise and Cloud Hosting Options
Microsoft Dynamics 365
Pros
Cutting-edge CRM capabilities
Artificial intelligence built-in
Microsoft Office native integration
Cons
Some features have a steep learning curve
Few cost-effective options for small businesses
Pricing
Microsoft Dynamics 365 offers a CRM for a sales team that starts at $65/month per user. Its CRM solution for the Service team starts at $50/month per user.
For marketing teams, Microsoft CRM software starts at $1500/month.
What We Like About Microsoft Dynamics 365 CRM
Overall, Dynamics 365 is a powerful CRM system with a wide range of features that are hard to beat. In addition, it has a strong artificial intelligence system built in and works well with Microsoft Office.
18. ActiveCampaign CRM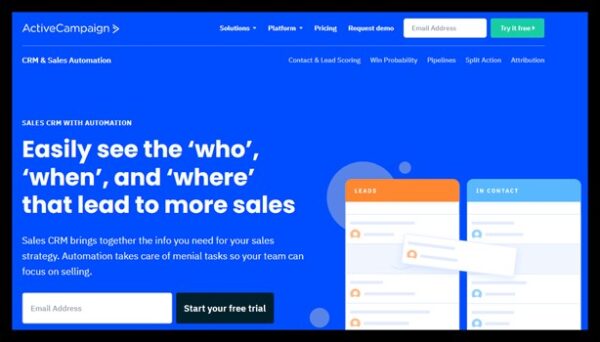 ActiveCampaign CRM helps you to attract and maintain high-quality leads. It is a sales CRM that breathes life into your sales strategies and campaign. ActiveCampaign, like the best marketing automation tools, handles your automation with its advanced integrations.
Features
Email Marketing Tools: With this tool, your team can send scheduled, targeted, and personalized email campaigns.
Marketing Automation: ActiveCampaign handles your marketing activities through automation. It allows you to identify engaged leads, and it also allows for advanced integrations.
Sales Automation: This feature automates your sales process and lets you focus more on selling than mundane tasks. This feature also nurtures high-quality leads automatically.
Service and Support: ActiveCampaign tracks your customer's behavior and manages all interactions in all channels from one dashboard.
ActiveCampaign CRM Pricing
This CRM software offers a plan that starts at $29/month when billed annually.
Other Good CRM Software
19. Nethunt CRM
Nethunt CRM, designed for marketing and sales teams, seamlessly integrates with Gmail and LinkedIn. In addition, this CRM software is built into Gmail and other Google workspace apps.
Features of Nethunt CRM
Lead Management: Nethunt uses automation to generate leads. This automation tool allows you to find high-valued leads, and it also enables you to automate your sales routine.
Pipeline Management: With Nethunt, you can control each stage of your sales pipeline. Nethunt allows you to push leads deeper into your sales pipeline.
Report: Nethunt CRM monitors all your sales and marketing activities to provide data that enables effective decision-making.
Nethunt Pricing
Nethunt pricing plan starts at $24/month and ends at $96/month when billed annually.
What We Like About Nethunt CRM
Nethunt CRM integrates with Gmail and enables you to carry out sales and marketing activities from your Gmail or Google Workspace account.
20. Nimble CRM
This CRM software allows for contact segmentation, bulk email, task follow-up, task reminder, and sales pipeline management.
Features of Nimble CRM
Pipeline Management
Email TrackingReporting and Analytics
Contact Management
Sales Automation
Marketing Automation
Compatible with Andriod and iPhone devices
Nimble CRM Pricing: Its pricing starts at $19/month per user/
21. Capsule CRM
The capsule is a simple and easy-to-use CRM software that offers advanced features that satisfy customer relationship management needs.
Features of Capsule CRM
Contact Management
Sales Pipeline
Sales Analytics
Sales Pipeline Dashboard
Task and Calendar Management
Gmail and Outlook Integration
Capsule CRM Pricing
Capsule offers a pricing plan that starts at $18/per month per user and ends at $54/per month per user. It also provides a free plan that comes with limited features.
22. Pipeliner CRM
Pipeliner CRM features of Pipeliner CRMKey Account Management Tools: This tool enables you to manage your sales account effectively. Pipeliner has the following features:
Sales Force Automation: This feature comes with tools that boost sales. It allows for leas, pipeline, and contact management.
Project Management Tools: Your team can create and manage projects/tasks with this tool.
Pipeliner Administration: This feature prevents the need for a technical expert in your team. It allows you to easily set role permissions, customize forms, and create product catalogs.
Customization: Pipeliner provides tools that allow you to design and brand your CRM.
Multiple Views: Pipeliner offers views such as compact view, list view, pipeline view, a map view, and bubble chart view.
Other features are integrations and reporting.
Pipeliner CRM Pricing
Pipeliner CRM offers a pricing plan that ranges from $65/month to $115/month per user.
Best CRM Software for Small Businesses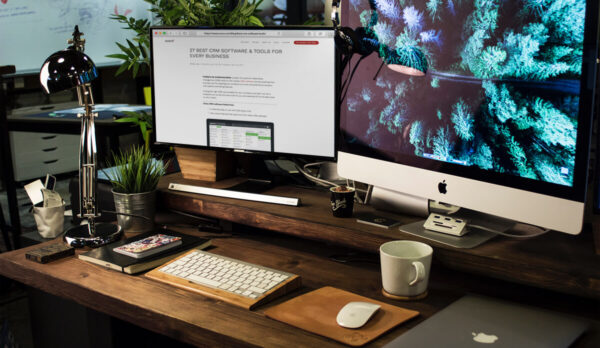 Here is the best CRM software for small businesses:
Zoho CRM
HubSpot CRM
Pipedrive CRM
Salesforce
Monday.com CRM
What is the Best Free Customer CRM Software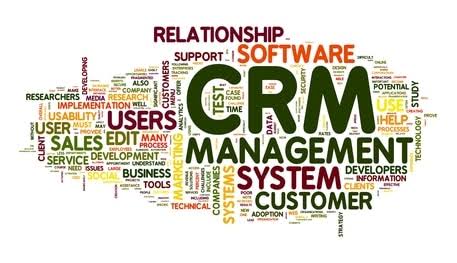 Hubspot
Hubspot CRM is best known for its free plan. This free plan comes with advanced features that deserve to be paid for. Hubspot's free plan allows for unlimited users and the addition of unlimited contacts. It also comes with features such as integrations, marketing tools, service tools, and sales tools.
Freshsales
In Freshsales free CRM plan, your team can perform the following activities:
Manage contact and leads information
Create data-driven marketing campaigns
Input live chat and chatbots into your website
Conduct CRM functions from mobile
Add unlimited users
Bitrix24 CRM
Bitrix24 is a 100% free CRM software that allows you to deliver an impressive customer experience. It also enables sales improvement and better collaboration among staff.
Insightly
Insightly is a CRM software with a free forever plan. This free plan allows for only two users and comes with limited features. Its paid plan starts at $29/month.
Capsule
Capsule's free version comes with impressive features. It offers two-user limits, storage space of 50MB, and 250 contacts limits. This plan allows you to nurture leads, win more sales, integrate with Gmail, and view your sales performance.
How To Choose a CRM Software
1. Create a budget.
CRM prices range from free to more than $1,000 per month, so it's best to plan ahead of time. Also, before diving into feature sets and service plans, narrowing down your options is easier by eliminating CRM software that's out of your price range.
2. Make a feature list.
Even the most basic CRM system can be overwhelming regarding tools and functions. To be clear, list the CRM features that are required and those that are desirable but not essential. In addition, this is an excellent time to solicit feedback from other employees using the CRM. They may suggest features you hadn't considered or eliminate ones you assumed were necessary.
3. Collect referrals from similar businesses.
Choosing the right CRM in a crowded sales technology market can be difficult. Therefore, recommendations from people who are intimately familiar with the needs of your industry are priceless.
4. Assess the current market.
As technology advances, the CRM space evolves quickly, and high-profile solutions you've heard of in the past may no longer be the best option. Instead, small business advice websites and trade publications are the best places to see what's hot right now – and what isn't.
5. Read reviews.
Take the time to read any user reviews you come across as your CRM candidate list grows. In addition, reading about individual solutions on the vendors' websites will provide you with more insight into how they perform in practice.
6. Test your top choices.
At this point, you should have a good idea of which CRM software has the most potential, so give each of these contenders a spin. Most companies provide free trials, so try as many as you can before investing in a long-term solution. Sales representatives are usually eager to answer your questions or show you a product demo but remember that it is their job to present their CRM in the best light possible, so testing it yourself is the best way to do so.
7. Make your decision.
After you've completed your research, it's time to make your final decision. It may take some time to meet all these steps, but it is time well spent on such an important investment.
What Does a CRM System Do?
CRM systems help your sales team keep track of conversations, keep track of leads and sometimes even create marketing campaigns. In other words, a CRM lets you connect with your customers and other businesses and stay in touch with them.
Organizations use CRM solutions for many different reasons. At first, though, people used CRM in sales and public relations mostly because it made it easy to store information and keep track of customer communications. However, CRM solutions cover many different areas today, like marketing, analytics, communication, and light project management. Some CRM systems even have chatbots and phone numbers built right in, so your sales reps can talk to customers right from the system.
What are The CRM Benefits for Your Small Business?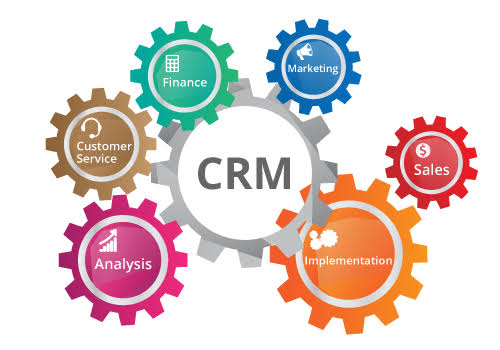 CRM solutions are increasingly integrated into product ecosystems. Zoho CRM, for example, is the best in its ecosystem and a model for the vendor's other products. Likewise, Zendesk Sell (bought base CRM) integrates with Zendesk's wide range of SMB customer support solutions.
Freshsales CRM is another simple, feature-rich CRM for small and medium-sized businesses. Integrations, workflows, and sales intelligence are included. In addition, companies that use Freshcaller and Freshdesk benefit from Freshsales CRM's compatibility.
Sales Creatio, for example, lets users toggle business processes and switches between Marketing, Sales, and Service. It runs CRM's different parts more flexibly. SMBs should consider long-term CRM solutions and future integrations for growing companies.
What is CRM Software Used For?
Customer Relationship Management (CRM) software is as important as having the best CMMS software, which can be used for many things.
1. Sales Management: CRM software can be used to boost sales. It comes with sales management tools, sales automation tools, and a centralized database for easy access to sales information.
2. Analytics: With CRM software, your team can keep track of their sales and marketing performance. CRM software also provides data that lets you view your bounce rates, click-through rates, and the demographic information of your leads.
3. Productivity: The automation feature provided by CRM systems allows for efficiency and productivity in your workplace. With CRM software, you can access marketing automation tools, sales automation tools, and other tools that make your job easier.
4. Better Customer Service: CRM software allows you to capture and retain high-quality leads. It provides you with useful customer information that enables accurate forecasting and decision-making. It also allows for customer segmentation.
How Do I Integrate My CRM With My Systems?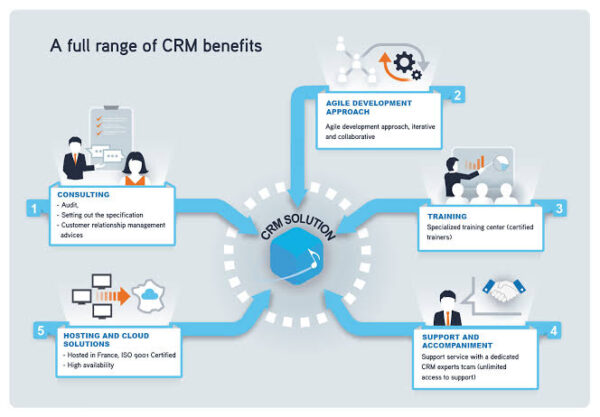 Salesforce and other large CRM platforms sell feature-rich modules. With the best remote desktop tool, you can control your remote teams via your integrations. If the CRM software features are right, the right modules configure your solution. Use third-party software if something is missing or your sales staff prefers something else.
1. Two-way integration. Native integration is easiest, so download the company's pre-built integration module—target big names because many companies pre-build NetSuite and Salesforce integrations.
2. Integrate yourself. Open APIs help (API). Representational state transfer prevails (REST). REST APIs enable custom integrations. It offers the most flexibility and customization, but it can be expensive, depending on your coding skills.
3. Check third-party software integrations. Integrate your email marketing, cloud storage, lead management, and customer service platforms. Email and possibly calendar should be linked.
CRM integrates well with product support or helps desk platforms. Salespeople value brief conversations with product support staff, who have the most direct contact with customers. In addition, product line issues create upselling opportunities.
Knowing your CRM supports third-party integrations before buying isn't enough. Integrations vary, so you need a semi-accurate understanding of what you want your salespeople and customers to experience now and in the future. Prepare. You'll reduce deployment failures and excite staff.
Should I Go For a Mobile CRM?
Check the CRM mobile app. This should be an app, not a mobile device "capability" (which almost always means a mobile-optimized version of the desktop website). Don't overpay. Mobile devices and desktops/notebooks are different; hence, employees use them differently, the software displays them differently, and business processes that use them will work differently.
Check your CRM's mobile support. Do you provide iPhones or allow BYOD? Test the app, as some apps let you view your sales pipeline or contacts but not update them. Others allow computer-like functionality on mobile devices. Try the CRM mobile app before buying because SMBs and agents may prefer mobile CRM over desktop.
How do CRM systems Handle automation?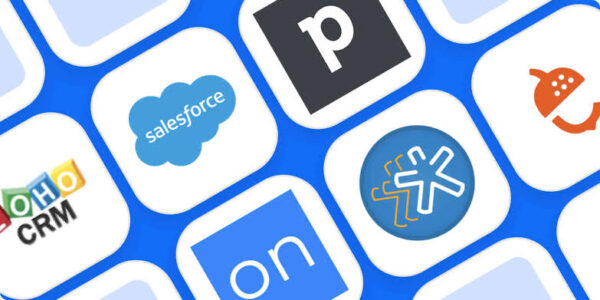 CRMs can automate marketing, sales, and service workflows. CRM automation lets your program repeat tasks instead of employees, saving time and streamlining your team's workflow, which can boost your company's productivity. It also helps move consumers from the knowledge-gathering stage of the buyer experience to the stage where they can be molded into customers.
What Other Tools Integrate With CRM software?
CRM integrations are mostly sales and marketing add-ons. Popular reporting and tracking tools Third-party integrations require middleware to transfer data between the CRM, operating system, and other applications. Direct integrations connect faster. Building custom API integrations take time.
Should I Consider a Free CRM?
Free CRMs have obvious benefits. Free CRM software like HubSpot improves business processes and organization.
Although free CRMs limit users, integrations, and campaign creation. They have just enough features to make you want more. They are good starter programs while you decide what you want. However, security and backups may be lacking. Note that free CRM software can be vulnerable and doesn't support growing businesses.
How We Chose the Best CRMs
With so many CRMs available, we examined more than a dozen of the most popular services while considering how these systems would work for small businesses in particular. We examined price, features, third-party integrations, company reputation, customer reviews, mobile app compatibility, and other factors. Using these standards, we narrowed our list to the 18 best options for small business owners.
Related: 8 Best Enterprise CRM Software (Ranked & Reviewed)
Bottom Line
Having the right CRM software can make a significant difference quickly. It facilitates the organization and keeps customers satisfied. For most businesses, we recommend Salesforce, Zoho CRM, and Freshsales. Each has a diverse set of features appropriate for teams from all departments, including sales, marketing, and customer service.
However, the best CRM software for you is determined by the size of your business and the features you require. So, as you make your final decision, consider the abovementioned criteria.
Frequently Asked Questions
Q: What is the Most Popular and commonly used CRM
Salesforce CRM is the most widely used CRM. According to International Data Corporation research, Salesforce has led CRM systems for eight years (IDC). It has over 150,000 customers and a 20% CRM market share, more than its competitors.
Q: What is the easiest CRM?
Zoho CRM is the easiest to use of the best CRM services on our list. It has an easy-to-use interface and can help you get started with helpful tutorials. It can also be changed, so you can make it fit the needs of your business.
Q: Which CRM has the best customer service?
The customer relationship management software with the best customer service are Salesforce CRM, Hubspot CRM, Zendesk Sell, Zoho CRM, and Agile CRM.
Q: What makes a CRM system 'open source'?
When software claims to be "open source," it typically means that some or all of the source code is available to users for review and modification. As a result, developers and programmers who want the ability to customize their CRM software extensively often opt for open-source solutions.
Q: Which CRM is Best?
The best CRM software includes Salesforce CRM, Hubspot CRM, Zendesk Sells, Zoho CRM, and every other CRM software reviewed above.
Q: Can small businesses use CRM?
Absolutely. Sales teams usually use CRM, but there are different kinds for different teams or needs. For example, look for the best marketing CRM software, which should have tools to automate marketing campaigns, or real estate CRM, which focuses on communication tools like click-to-call and text messaging within the app.
CRM Trends For 2023
CRM software has become more advanced and integrated with more business operations. CRM evolution includes social media and email integration. In addition, AI and machine learning will boost CRM functionality.
CRM growth was also affected by COVID-19. Customers and employees needed to communicate more than ever because more people worked from home or bought online. CRM software solved this by organizing medical recordkeeping and product tracking.
CRMs will emphasize customer self-service in 2023. Salesforce data showed that nearly 80% of service professionals reported that pandemic customers have increased self-service. FAQ pages, help centers, and secured customer profiles allow returns and order tracking.
CRM integration with IoT feeds will increase. IoT-connected devices will exceed 25.4 billion by 2030. In addition, estimates predict 152,200 IoT devices connecting to the internet per minute by 2025. Developers who use these trends to improve the user experience will succeed in the next decade.