Last updated Apr. 15, 2023 by Chim Gracia
Do you need to make some extra money? Depending on how you define "weekend job," it might be just what you need to supplement your income. Here are some pros and cons, ideas for finding the right-side job, and 40+ of the best weekend jobs to make extra money.
More and more people are having trouble making ends meet because of the rising inflation, but that doesn't mean you have to sit there and suffer. Even though not everyone can just go out and get a better job, there are still many ways to make extra money on the weekends.
Weekend jobs are a great way to make a little more (or a lot more) money, depending on what you can do and how much time you have. We break down this type of job, which is often overlooked, to help you figure out:
Which jobs are right for you
Which ones are available and
How to find the perfect weekend job.
What Is a Weekend Job?
Even though the name might suggest otherwise, not everyone works Monday through Friday and has the weekends off. So your weekend could be Tuesday and Wednesday, giving you more options for a great part-time job.
Most people think of a weekend job as something they do on Saturday and Sunday, but it usually just means a certain kind of part-time job.
Remember that a weekend job is often a part-time job, but a part-time job is not always a weekend job, just like a square is always a rectangle, but a rectangle is not always a square.
A part-time job is any job where you are an employee or a contractor and work less than 30 hours a week (for most fields).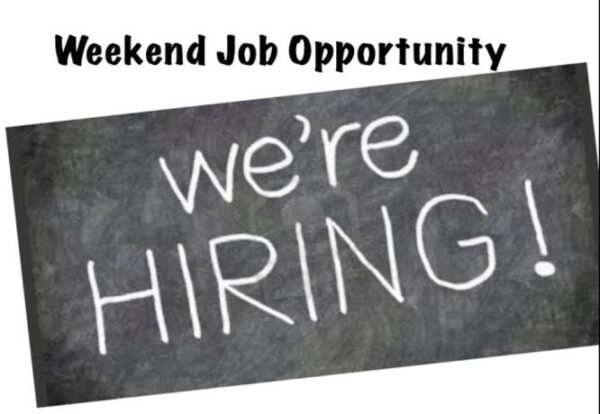 On the other hand, a weekend job usually takes less than 30 hours a week and can be used to add to one or more other part-time jobs. In this way, it's probably best to think of a weekend job as one where you work less than 24 hours a week, usually for three days or less.
Still, there is no legal definition of "weekend work" like there is for "part-time" and "full-time" jobs, so the answer will depend on who you ask. Still, if you work four or five shifts a week for four or more days, you probably don't have a "weekend job" as most people do.
Types of Weekend Job Schedules
There are two main types of weekend jobs: full-time and part-time jobs that you can do in the morning, evening, or any other free time. A traditional job is one where you work full-time for one company and are responsible for that company while you work.
People who do work for a gig are usually not called employees. Instead, they are typically called "independent contractors."
On the other hand, gigs tend to call the people who work for them "independent contractors" instead of "employees." this title has some downsides in terms of:
However, the title's benefit is that the employer is not your boss.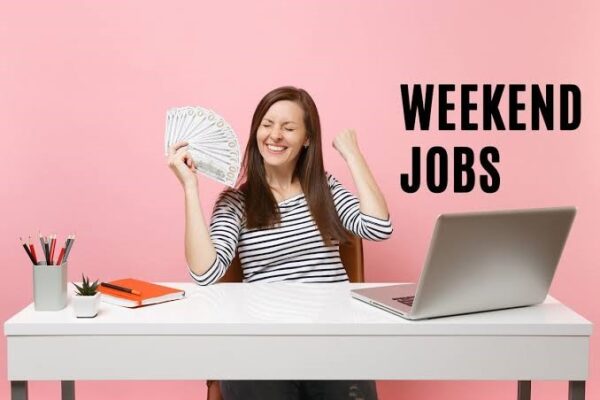 So, someone who works a gig can't be fired from their job, but the employer can refuse to renew the contract. One problem with this arrangement is that an employer doesn't need a good reason not to sign an employment contract, and they can fire you whenever they want.
It's also important to remember that traditional jobs guarantee how many hours they require and how much they pay.
Many gigs require you to set your hours and find your contracts, or they rely on you using their platform to take whatever jobs are available.
Who Are Weekend Jobs For?
Even though a college student is often thought of as a "weekend warrior," a business owner, especially one with a small business, can also benefit from a weekend job.
In this case, it's more important to ensure that the job description fits your skills and that the potential pay is enough to compensate for the extra work.
As lovely as it might be to work at Target and get their rewards program, it probably won't be worth your time and effort. Technically, weekend jobs are for anyone who has some free time on the weekend and would like to make a little extra money.
40+ of the Best Weekend Jobs to Make Extra Money
1. Event Planner Assistant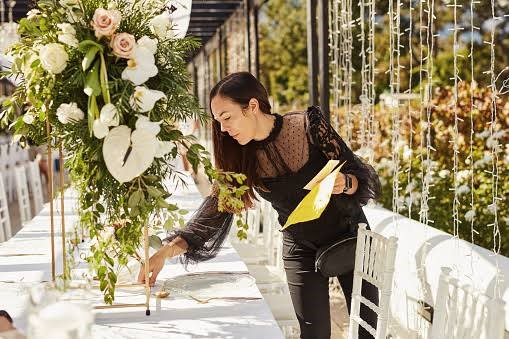 If you notice small things like the color and way napkins are folded at a wedding or dinner party, you might want to think about becoming an event planner's assistant.
As an event planner assistant, your job will be to do things behind the scenes that help weddings, birthday parties, and corporate events go more smoothly. Assistants to event planners earn an average of $14.43 per hour to help plan, set up, and run events.
Even though it might look like a glamorous job, event planner assistants work long hours and spend most of that time on their feet. Also, know that event planner assistants are not event guests, so you won't be able to participate in the events.
2. Niche Website Creator
A niche website is a website or blog that you make about a very narrow topic. For instance, instead of making a website about outdoor activities, you could make a site about camping or hiking.
Most niche websites make money through advertising or affiliate programs. With an affiliate program, you promote someone else's product and get a cut when a visitor you sent to the site buys something.
Many niche websites sell products from Amazon.com, so they often have reviews and "best of" lists of these products. You could write articles like "Top 10 fun things to do while hiking" and "Top 5 Sub-Zero hiking Gears Under $250" for a hiking website.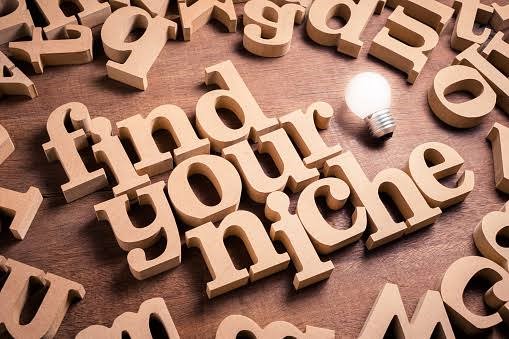 Most niche websites, outstanding ones, will also have other types of articles that provide information or are fun to read. This gives the site a sense of balance. So that not all of your posts are about your products, you could write about the "Top 10 National Parks for Camping" and "How to Pack for a Family Camping Trip," for example.
Related: A Guide to Creating Killer Blog Post Titles with High CTR (Plus Examples)
One of the best things about starting a niche website is that you can work on it whenever you have time, no matter your schedule.
Why Niche website creator is a good weekend job:
Make a website about something you're interested in, so your work is more fun.
It is a great chance to make money in the long run.
You can hire other people to do a lot of the work, like writing the articles.
It is flexible in every way.
Disadvantages of being a niche website creator:
Most of the time, it takes at least six months to a year or more to start making any real money from niche websites.
3. Hair Salon or Spa Receptionist
On the weekends, hair salons and spas are often full of people who want to take it easy and treat themselves. You could work as a receptionist at a hair salon or spa on the weekends when they are busy.
To do well as a salon or spa receptionist, you need
A friendly personality
A great attitude
Excellent customer service skills, and
It can stay organized and schedule appointments.
Spa or salon receptionists average about $11.57 an hour, while salon receptionists make approximately $10.01 an hour. A lot of the time, receptionists also get discounts at salons and spas.
4. Online Course Creator
If you want to start an online business, making your online course is one of the best ways. You might think you don't know enough or have enough experience to take a class, but that's probably not the case. You probably know a lot about a hobby or something you do at work (or used to do at work) that you could teach other people.
There are courses on dieting, budgeting, gardening, gaming, business, arts, crafts, personal development, and anything else you can think of. There are a lot of options.
Related: 27 Best Online Course and Training Software For Learning and Teaching
Why Online Course Creator is a good weekend job
There are a lot of important reasons to make money by creating an online course, such as:
Outstanding income potential. People pay hundreds or even thousands of dollars for many courses.
Passive income. Once you've made the course, it could keep bringing in money for years.
Make your name known as an expert. Your course could be a great addition to a business or blog you already have, or you could use it to start building your name in an industry.
Help people. Of course, seeing how your system helps other people can also be very satisfying.
Use your skills and experience to make money.
Make a course about whatever topic interests you or what you are passionate about.
Making your course is very flexible, so you could easily do it on the weekend when you have time.
The advantages of an online course creator weekend jobs:
Before you can start making money, you'll have to put in the time to make the course.
You can't be sure you'll make money.
5. Host or Barback
A great way to get into the restaurant business is to get a job as a host or barback. These jobs are great for people who haven't worked in a restaurant much or at all, however, want to work their way up to waiting tables or working behind the bar.
Most of the time, the host is the first person a customer sees when they walk into a restaurant, so they need to be great at customer service.
They have to keep track of reservations and waiting lists, seat guests at their tables, and do other odd jobs, like cleaning the menus. The average hourly wage for a host is $9.03.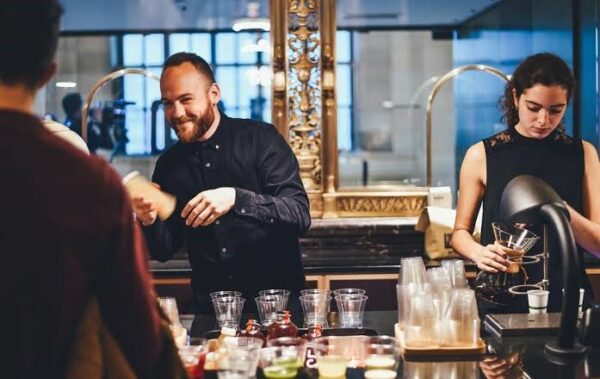 Barbacks don't usually talk to guests like hosts do. Instead, you can see them filling the bar with ice, glasses, alcohol, and other needed things.
Some barbacks also clear tables, but bussers are usually the ones who do this. Even though being a barback is much harder work than being a host, the pay is about the same. A barback makes an average of $8.35 an hour.
6. YouTuber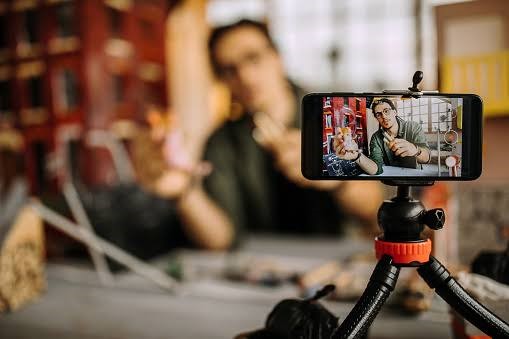 Starting a YouTube channel is a lot like starting a blog in a lot of ways. The main difference is that you will make videos instead of writing articles.
Like blogging, being a YouTuber allows you to make money in many different ways and earn an unlimited income. Your YouTube channel could make money if you:
Ads (YouTube Partner Program)
Programs for affiliates
Sponsorships
You can make a YouTube channel about anything you want.
Your channel could educate people about something or be fun (or both).
Related: How To Start A Youtube Channel
Why being a YouTuber is a good weekend job opportunity:
Make a channel about anything you like.
Unlimited income potential (could become a full-time income).
There are several ways to make money from your youtube channel.
A popular channel will help you get a lot of attention.
Why Starting a YouTube channel is a good weekend job:
You likely won't make much money starting a YouTube in the first six to twelve months old.
7. Graphic Designer
There are a lot of jobs for graphic designers, so if you can design, you should be able to find one. For example, you could create logos, book and e-book covers, product packaging and labels, graphics for social media, and more.
Like with web design, if you only do graphic design on the weekends, you'll probably only be able to take on smaller jobs. But on the plus side, there are a lot of small graphic design jobs that pay well and are easy to find.
You can start by using sites like Upwork, but paypant.com would suggest building your portfolio website and trying to get more clients directly.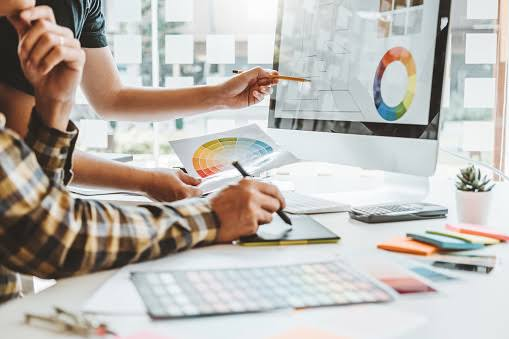 Why being a graphic designer is a good weekend job opportunity:
There's a lot of work out there.
Good income potential.
You can start making money as soon as you get your first client.
Cons of graphic designer weekend job opportunity:
Most jobs on sites like Fiverr and Upwork pay less and have a lot of competitors.
If you only work on the weekends, you won't have as many job options.
8. Pet sitter
Pets are like family members; some people are willing to pay money to ensure their furry kids are always loved and cared for. If you know how to take care of animals like dogs and cats, you could work as a pet sitter on the side.
Sites like Rover.com and PetSitting.com can assist you in finding pets in your area that need care. These websites offer services like taking an animal for a walk daily or taking care of an animal in your home while the owner is away.
How much you make as a pet sitter depends on many things, like the type of service you offer and how much experience you have with animals. Rover.com says that pet sitters can make up to $1,000 per month with their service.
9. Photographer
There are many ways to make money with photography; some are great for people who only want to do it on the weekends.
As a photographer, wedding photography can be one of the best ways to make money, and most weddings happen on weekends. However, some wedding photographers only work weekends because they have other jobs during the week.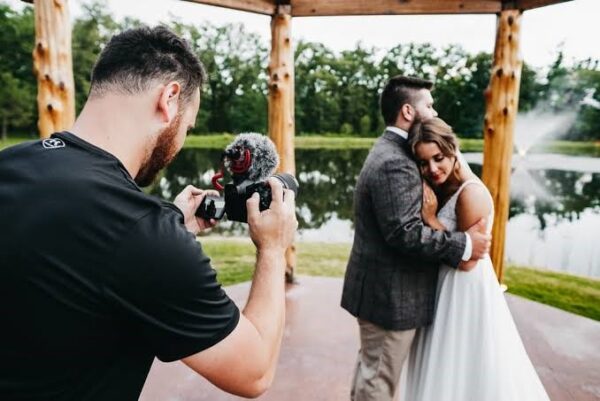 If you don't know what you're doing, you shouldn't get into wedding photography. It can be a stressful job with a lot of pressure to do it right, and if you mess up, you might not get another chance. So don't do weddings immediately if you're just starting as a photographer.
You could also take pictures of people on the weekends. This could be a portrait of a family, a child, a newborn, a couple, a pregnant woman, an older person, or any other kind of portrait.
Talking to family, friends, and coworkers is one of the best ways to get started. In addition, people are always interested in getting photos taken, especially people with kids, so it's usually not too hard to find your first few clients.
Photographer weekend job opportunity advantages:
Good income potential.
You can start making money as soon as you get your first client.
Many of the people you know could be potential clients.
Cons of Photographer weekend Job opportunity:
It Can be stressful (especially for wedding photography)
10. Bartender
On the weekends, bars are just as busy as restaurants. However, bartenders are different from barbacks, hosts, and servers. In addition to bars, there are a lot of events on the weekends that give bartenders even more work.
You'll need some knowledge or experience, but you can learn what you need to know by taking bartending classes.
Bartenders can make money per hour, especially on the weekends. It's one of the best weekend jobs for people who don't want to work online but do something close to home.
Why bartender is a good weekend job opportunity:
Quickly start making money.
Weekends are a great time to make money.
Bartender weekend job Downsides:
You'll need to know how to make drinks or have done it before.
It can be harder to find a job than it is to serve.
11. Telemarketer
Anyone willing to work nights or weekends can find many part-time telemarketing jobs. Even better, some of these jobs let you operate from home, which is excellent if you want a job that allows you to have a good balance between work and life.
You probably already know that telemarketers call potential customers on the phone to try to get them to buy something. So sales skills are a plus but aren't necessary because most companies give their employees a pitch. But you must have thick skin.
You can find telemarketing jobs on FlexJobs.com and job boards on the internet. The average hourly wage for a telemarketer is $10.36.
12. Musician or DJ
Another great way to make money on the weekends is to work as a DJ or musician. There is Work for DJs and musicians on the weekends because many events need them. You might also be able to make a lot of money.
Of course, you'll need some skills to get paid as a musician. However, if you already know how to do these things, this could be an excellent way to use them to make some extra money.
As a DJ, you'll need to buy some equipment, but it's a real business that can bring in money on top of a full-time job. WeddingWire.com says that the average cost of a DJ for a wedding is around $1,000. Not the wrong way to earn money on the weekends!
Related: 17+ Best Streaming Software (For Twitch and YouTube)
Why Being a Musician or DJ is a good weekend job opportunity:
Perfect chance of making money.
You can start making money as soon as you get your first client.
It can be fun to work at events.
There are many things to do on the weekend.
Cons of Musician or DJ weekend job opportunity:
You'll need some skills.
You might need to buy tools.
To get your first clients, you'll need to get the word out about what you can do.
13. Focus group Participant
Another of the easiest ways to make extra money is to participate in focus groups. Focus groups are small groups of people chosen by market researchers who get together to talk about a particular product or topic and get feedback on it.
If you are chosen to participate in a focus group, you will get to try out new products, taste-test food and drinks, fill out online surveys, and more. What's the best? You get paid to talk about what you like and don't like.
Related: 30 Ways of Making $5,000 in Two Weeks
Focusgroup.com and Focuscope.com are two websites that can help you find opportunities to join focus groups. How much money you make by participating in focus groups varies considerably. People who use Focusgroup.com can get $75 to $150 for their time.
14. Handyman
A great service-based job you could do on the weekend is working as a handyman. This weekend job could include painting, removing wallpaper, putting up light fixtures, fixing things around the house, and doing other odd jobs.
There are probably people in your network who could use a handyman, so finding a few clients shouldn't be too hard. You can also post on Craigslist or sign up for sites like Handy and Jiffy to find work.
ZipRecruiter says that the average rate for a handyman is $18 per hour, and Handy says that jobs through their site can pay up to $45 per hour.
Why being a handyman is a good weekend job opportunity:
Good income potential.
There are a lot of different services that could be given.
A lot of people want the services.
Quickly start making money.
Cons of Handyman Weekend Jobs:
If you only work on the weekends, you might only be able to do small jobs.
You'll need some existing skills
15. Delivery Driver
Being a delivery driver is another exciting way to make money. For example, you could drive to a restaurant in your area or use an app like DoorDash to find work.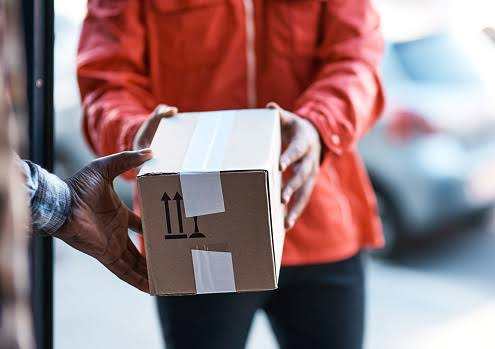 Restaurants are busy on the weekends, so it's easy to find work as a delivery driver, and you can make good money.
Another part-time weekend job to consider is ridesharing, which is also very popular. But Uber and Lyft have precise rules about what kind of car you can use. If you have an older car, you're out of luck. There are no rules for DoorDash so you can use any vehicle.
Why Delivery Driver is a good weekend job opportunity:
The best time to work and make money is on the weekend.
Flexible schedule.
Quickly start making money.
You don't have to drive with other people (unlike rideshare driving).
Use any car.
Cons of Being a Delivery Driver:
Damage to your car from constant use.
Gas and car repairs will take money away from what you make.
18. Lawn Maintenance Worker
If you want to make extra money on the weekends but don't want to stay inside or in your car, you could work as a lawn caretaker.
To get started, you can contact landscaping companies near your home or look for jobs on websites like YourGreenPal.com, which connects people who need yard work with lawn professionals.
CEO Bryan Clayton has called GreenPal "the Uber of lawn care," and lawn maintenance workers make an average of $55 per hour. So this is a great way to make some quick cash.
17. Flea Market Flipper
Yard sales and flea markets are great places to go on Saturdays, and you can make some extra money by going to them. The goal of a flipper is to find cheap items that can be sold for a profit. If you know what you're looking for, it's not that hard (see our list of the easiest things to flip for profit).
You can find great deals at yard sales, flea markets, auctions, estate sales, and thrift stores. You can also make money by reselling things on eBay, Craigslist, Facebook Marketplace, and other selling apps.
Related: 40+ Easiest Things to Flip for Profit
Again, this choice will take some work during the week. You'll have to fill orders and answer questions from potential buyers, but most of the work can be done on the weekends by going to yard sales and flea markets.
Pros of Flea Market Flipper weekend Job opportunities:
It's easy for anyone to learn.
It has good income potential.
The best time for yard sales is on the weekend.
Cons of Flea Market Flipper Weekend Jobs:
It takes a little bit of time to get used to.
During the week, you'll have to fill orders and do basic customer service.
18. Nanny or Caretaker
Families with full-time nannies, babysitters, or daycare providers often need extra weekend help to take care of their kids. As a nanny, caretaker, or babysitter, you can help parents meet this need to get more done or just go out on a date now and then.
Word of mouth is still an excellent way to find good caregiving jobs, but you can also sign up with trusted sites like Care.com and Sittercity.com. Be aware that you will need caregiving experience. You can play games, run around, act silly, and help a parent who needs some time to themselves.
Some parents might also want certified CPR-certified candidates with some education or training in working with young children. One good thing about this job is that you might be able to watch your kids while watching other people. This makes caregiving an excellent job for parents who stay at home.
Care.com says the average rate for babysitting jobs in 2016 was about $13.97. But, of course, you might get paid more depending on where you live.
Requirements for nanny jobs
There are no requirements to become a nanny, but you can charge more if you have a degree, are certified in CPR and first aid, and have worked with children. Your possible employer might also want to look into your past.
On these sites, you can find parents who need child care:
Helpr
ENannySource
Care.com
UrbanSitter
Au pair in America
Nanny Lane
Bambino
Sittercity
19. House Cleaner
House cleaning is a service that almost anyone can offer. You don't need particular skills or experience, but you must be thorough and do an excellent job if you want your clients to be happy. You could start and run this business on your own or look for weekend work for someone else.
If you decide to start your own cleaning business, you could find a few clients each weekend. But, of course, if you want to, you can turn this into a full-time business in the future.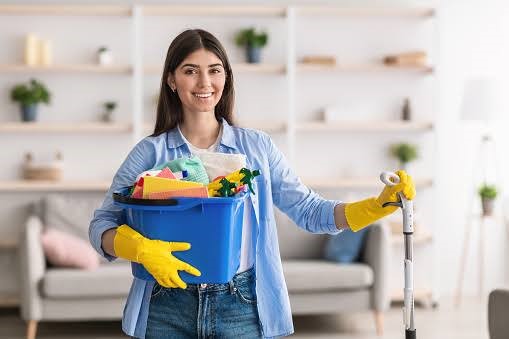 The cleaning business has meager start-up costs compared to most other companies. Therefore, you will only need some essential tools and supplies, and you may already have most of them.
Why house cleaning is a good weekend job opportunity:
You can work for someone else or start your own business.
It's meager costs to start up
If you own your own business, you can set your hours.
Cons of Cleaning House weekend jobs:
You will have to find customers if you are in the business.
20. Survey Taker
Yes, you can make money by telling people what you think. But the most profitable "online survey" opportunities, such as Respondent or User Interviews, tend to happen during the week.
Taking surveys could be an excellent way to make extra money that you can do from the comfort of your couch. You only need a smartphone and a way to connect to the internet. Even though this isn't a full-time job, it can help you save up a little extra cash for fun things.
Related: 10 high-paying surveys that pay through PayPal (join now and get $5 sign-up bonus)
Again, you usually don't need to do anything special to sign up for a survey platform. Most of the time, you must be over 18 and willing to say what you think.
Still, many research companies always look for people to take surveys on the weekend if you have extra time. Then, depending on the website or app, you'll get paid in cash, gift cards, or discounts.
Plan on making about $1 a day unless you find surveys or focus groups that pay more.
Online survey options that are legit but don't pay much are:
Swagbucks is a top-rated app that lets you take surveys and get paid up to $35 each. When you sign up, you also get a $10 bonus.
Survey Junkie: You can make up to $40 a month and get paid as little as $5.
InboxDollars: Sign up and get a $5 bonus right away!
YouGov: this survey taker is a long-running survey panel whose results are often used in the news.
American Consumer Opinion: Join for free at American Consumer Opinion and earn up to $50 per survey.
Pinecone Research: Each survey takes between 15 and 20 minutes and pays $3. After your first check, they'll send you one for $3.
Opinion Outpost: Get paid with PayPal or Amazon gift cards for as little as $5. Each survey gives you a chance to win $10,000 every three months.
Other options are:
MyPoints
Branded Surveys
Kashkick
Check out these 17 Legit Online Surveys That Pays (How to make money with survey)
21. Event Staff
So far, we've looked at a few jobs that involve putting on shows at events. However, there are a lot of other kinds of event jobs. For example, you could work as a ticket taker, food vendor, bouncer, or in several additional support roles at weekend events.
You can look for jobs with professional sports teams, college athletic departments, concert halls, theaters, and other places that host games or events.
Cons of Event staff weekend job opportunities:
Most jobs pay by the hour or event, so you'll be paid for the time you spend working.
There are many opportunities, especially in cities.
Event Staff weekend jobs Downsides:
The work may change with the seasons (for example, sports activities and Christmas).
22. Valet Parking Attendant
You can also work as a valet or parking attendant at many events. In addition to events, these kinds of jobs can also be found in places like hotels and restaurants that are busier on the weekends.
As a valet, you probably won't get a lot per hour, but you can make more from tips.
Pros of Valet parking attendant weekend job opportunities:
You have plenty of job opportunities on weekends.
Get paid for what you do.
Quickly start making money.
Cons of Valet Parking Attendant weekend Jobs:
Work may change with the seasons.
23. Amazon Reseller
Reselling on Amazon is a common way to make extra money, and you can do it just on the weekends. To get going, you only need:
An Amazon Seller Account: Use the free Personal seller account to start. If you sell more than 40 items monthly, moving up to the Professional account level makes sense.
Related: 10 Amazon Hacks That Will Save You a Ton of Money
The Amazon Seller app is free and works on both iOS and Android.
You just need a few dollars to buy your first stock.
Then, when you're out and about, stop by your local store's clearance section. Scan the barcodes with the Amazon Seller app to find out what the items are selling for on Amazon.
The app will tell you how much you can expect to make after fees. It's a bit like looking for a needle in a haystack, but I was happy to find some part-time money in those aisles.
Once you have enough stock, you can send it to Amazon's warehouse to be stored and sent to customers.
Amazon reseller weekend job earning Power is at least $500 a month.
Read also, 63 Best Software for Amazon Marketing
24. Tour Guide
Being a tour guide is a great way to make extra money if you like working with people; many different things could happen. Usually, there are jobs in the tourism industry in cities and other urban areas. Tours are also great in places with a lot of history.
Why a Tour Guide weekend job opportunity is good:
You have a variety of chances (work for a company or create your tours and experiences).
Tourists and travelers should be kept busy.
You can start making money quickly if you work for a well-known company.
The cons of Tour Guide weekend jobs:
Depending on where you live, you may not have many options.
Work may change with the seasons.
25. Friend
Making money by being a friend could be the most exciting thing on this list. You didn't even know you could make money by being a friend. On the Rent a Friend website, you can create a profile so that other people can hire you to hang out with them.
It has nothing to do with anything sexual or wrong. Instead, people may be looking for friends to go to a concert, game, lunch, party, or even just a walk with them.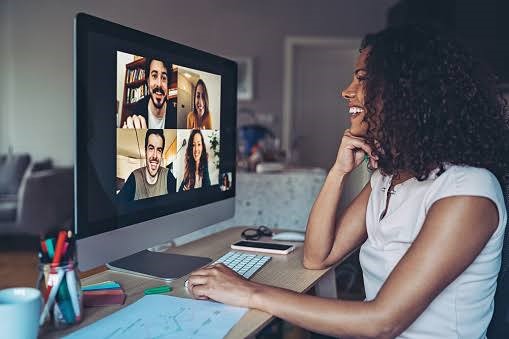 Your amount will depend on many things, but Rent a Friend says that some full-time friends make up to $2,000 per week. Of course, working only on the weekends will limit your options, but many people who rent out their friends will be looking for work on the weekends.
Some people make money as friends, but I wouldn't count on it to make me rich. However, making a little extra cash can be a good way.
Pros of Being a Friend weekend job:
You're just spending time with someone; there's no real work involved.
The best time to offer your services is on the weekend.
You might be able to do some fun things for free, like going to the movies or events.
Cons of Working at weekends as a Friend:
You won't make any money unless someone hires you.
You might worry about your safety.
26. Retail Associate
Some stores hire part-time workers to work on the weekends. It could be because more customers are on the weekends or full-time workers are off on Saturdays and Sundays. In either case, you might be able to find a part-time job that works with your schedule.
The advantages of retail Associate weekend Job Opportunities:
Hours and pay are always the same.
If you want to, you may be able to move into a full-time position.
The cons of Retail Associate weekend Jobs:
Not much room for change.
Some stores won't hire people who only want to work on the weekends.
27. Babysitter
The difference between nannies and babysitters is, While nannies are engaged on a regular (or semi-regular) basis, babysitters are typically hired on an as-needed basis. This means they get paid to supervise children after school or while their parents go out for the evening. Their responsibilities also differ; for example, a babysitter's primary responsibility is to keep an eye on your child and keep them safe.
Like serving, working as a babysitter is one of those weekend jobs that has been around forever. Weekends are a busy time for many families and parents, and there will always be a need for babysitters.
If you enjoy working with children, babysitting might be a terrific opportunity to earn some additional cash quickly. You most likely already have some parents in your network who could benefit from the services of a babysitter. You can also make yourself available to others by creating a profile on websites such as Care.com.
The typical babysitter earns $11.87 per hour, according to PayScale. It's not the highest-paying position on this list, but it's not a bad way to supplement your income on weekends, especially if you're a college student. It's excellent if you only need a few weekend work hours.
Advantages of Babysitter weekend job opportunities:
It is ideal for weekend work.
You begin earning money right away.
The disadvantages of working as a babysitter include:
You might just be able to work a few hours here and there
Depending on what you desire, it might not be enough.
28. Affiliate Marketer
This affiliate marketing weekend job is similar to what was said about niche site creators since most affiliate marketing needs a website. (Although some do very well on other platforms, such as YouTube.)
You get paid a commission with affiliate marketing when people buy or sign up for the brands and services you think will help your audience the most.
This is shown in many places in Side Hustle Nation. For example, this single post about the best Udemy courses for entrepreneurs has brought in over $30,000 in commissions.
Related: 120 Highest Paying Affiliate Programs of 2022 (For Beginners)
Affiliate marketing weekend jobs can be an excellent way to make money: The results will depend on your niche and skills, just like blogging. The best affiliate marketers can make at least $5,000 a month.
29. Server
Even though the gig economy has given people a lot of new ways to make money on the side, weekend jobs have been around for a long time. For example, serving at a restaurant has been a popular way to make extra money for decades, and it's still a great chance.
On the weekends, restaurants are bustling, so if you work for tips, you have a better chance of making more money. On the weekends, especially in the evenings, servers at busy restaurants can make a lot of money.
Why server weekend job is a good job opportunity:
There's a lot of work out there.
Decent income potential.
Quickly start making money.
The cons of server weekend jobs:
You will have to deal with people.
You'll need to work Friday and Saturday nights to make the most money.
30. Loan Signing Agent
Over the past few years, this weekend job has been trendy in Side Hustle Nation.
Loan signing agents are the Notaries who help walk first-time homebuyers through those enormous stacks of mortgage documents. They usually make between $75 and $150 per appointment for their time, knowledge, and attention to detail.
A loan signing agent is a part-time job that pays at least $1,000 a month.
What steps to Becoming a loan signing agent?
Becoming a signing agent means starting a mobile notary business with a specialty. That means you need to learn the rules in your state and pay for some training.
Once you are certified, you can start accepting signings that work with your schedule through various signing services (which have databases of other signing agents) or by building direct relationships with real estate and escrow offices.
31. Pet Sitter
Another great opportunity is to work as a pet sitter. People who go away on the weekends can leave their pets at your house overnight.
Rover is a great site that lets you make a profile and makes it easy for pet owners to find and hire you.
The advantages of Pet Sitter weekend job opportunities:
It's easy to advertise your services and find clients with Rover.
Not all that much work (with most pets).
You can make more money if you also offer to walk the pets.
The cons of pet sitter weekend jobs:
You'll need a home or apartment where pets are welcome.
Some people don't want extra pets in their homes.
32. Virtual Recruiter
If you like putting people together, a weekend job as a corporate recruiter is a great choice. Unfortunately, companies have a hard time finding great people to hire, so they are happy to pay "finder's fees" to recruiters who can send them great candidates.
Related: 37 Highest Paying Online Jobs – Earn $50,000+ At home
For example, if someone you send to Hired.com gets a job, you can earn $1333.
You can make Up to $5,000 per hire that you refer.
33. Deliver Food and Groceries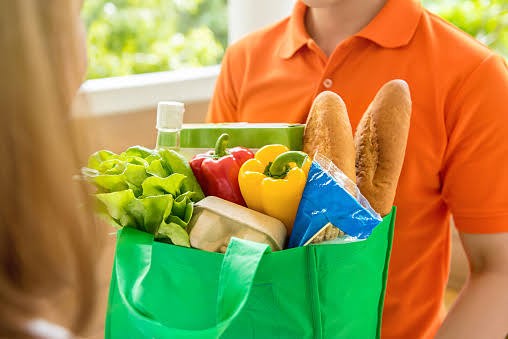 If you have a few free hours on the weekend, delivering food and groceries can be a good side job that pays well. It's easy to get started.
Even though each delivery service differs, you can often sign up as a driver and start taking orders. Most of the time, there are no special requirements other than being at least 18 years old and having a reliable way to pick up and deliver orders.
If you think this would be a good side job for you, you can:
Doordash
Instacart
Uber Eats
34. Podcast Editor
The rapid rise of podcasts is another trend that you can jump on. As more and more people make audio shows that can be listened to whenever they want, the need for editing services also grows.
You can learn all the technical skills you need for this weekend job on YouTube, and most editors have monthly clients set up. (My editing service charges me a flat fee every month.)
Podcast weekend job earning Power is $30-100 per episode.
If you've never used audio editing software before, it might make sense to start by making your podcast. That way, you'll know how everything works and how hard it is for other hosts to put together their shows.
Related: 25 Best Podcast Hosting Platforms (Plus Free Options)
Then, start talking with people in different podcasting Facebook groups. Or, you could find a niche group that isn't just for podcasters but has a lot of podcasters as members.
35. Freelance Writer
Like designers, writers will always need it because growth depends on content.
People need many kinds of content, like blog posts, case studies, press releases, ads, essays, and business proposals.
Freelance writing comes in many different forms. You must first figure out what you're good at and interested in.
Once you've chosen a genre, you can start building your writing portfolio and getting experience in that genre. Samples of your writing are the first thing that clients will want to see.
Related: How To Become A Freelance Writer And Actually Make Money Fast
Clippings.me, and Contently are two portfolio websites you can use to show off your work. However, I strongly suggest you have your blog as your "home base."
Freelance writers get $50–$500 for each article they write. As a freelance writer, I made about $75 for articles between 800 and 1000 words. Now that I'm the one hiring writers, I pay between $100 and $350 per 1000 words.
Where to Look for freelancer Weekend Jobs
You can find jobs writing and editing on the side on:
Freelance writing job
Upwork
ProBlogger
Fiverr
BloggingPro
Another good place to hang out and build a name for yourself is in Facebook groups for business owners. Some sites you like to read have a "write for us" link at the bottom so you can send them a pitch.
36. Be a Brand Ambassador
If you like finding new brands and telling your friends about them, you might enjoy working with companies in your spare time to spread the word about their products. In many cities, brands post ads on Craigslist looking for people to hand out samples at
Grocery stores
Liquor stores
Pop-up events and other places.
These changes can sometimes fit in with your other interests. For example, we saw ads looking for people to pour wine samples at a tasting and ads looking for people who love kids to promote toys at a family-friendly event. You can usually find these ads on your local Craigslist site in the "Gigs" section.
37. Field Agent
Field Agent is an exciting app that can help you make money by connecting you with mystery shopping jobs in your area.
This one is a bit like a treasure hunt and could be a fun way to turn your regular weekend chores into a side job.
Most of these jobs involve checking on stock or judging how products are displayed. Field agent weekend jobs usually pay between $3 and $10 each, depending on how hard and long it takes. Product surveys and audits are done at big stores like Costco and Walmart. You don't have to buy anything unless you sign up to test products.
Field agents make between $10 and $25 a day on average.
38. Frequent Flyer Specialist
Frequent flyer specialist is a great side job for people who travel a lot and know how to make the most of their frequent flyer miles to get the best deals.
If this sounds like you, you could help other travelers plan their trips using your skills. According to a frequent flyer specialist profile on BudgetsAreSexy, an experienced frequent flyer specialist can charge clients up to $150 to plan just one trip.
A frequent flyer specialist makes an average of $80 to $150 per project.
39. Become a Freelance Tailor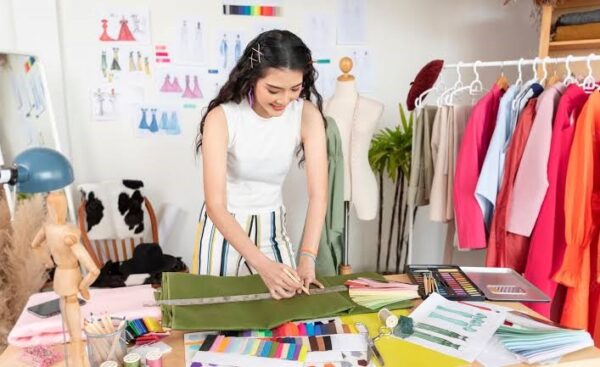 Not everybody knows how to sew, and people want inexpensive alterations. However, if you know how to sew by hand and have a sewing machine, you already have what you need to start your own business. Try giving your details to vintage shops and small shops in your area so they can tell their customers about you.
If you don't know how to sew but love helping people find the right clothes for them, you could become an outfitter with Trumaker. You'll find customers, take measurements, and get a cut from every piece of custom-made clothing you sell.
40. Referee
Refereeing on the weekends could be your dream job if you like sports. If you want to be a referee at a higher level, you will need to take a training course or pass a basic test. If you want to be a referee in high school or little league, you only need a few hours of training.
Weekends are a popular time for tournaments, so there are almost always chances to be a referee during the season. If you like refereeing, you could become a referee for more than one sport.
41. Social Media Manager
If you like to spend time on social media sites and know how to use them well, why not use them to make money? In addition, you can get a job managing social media accounts for small businesses since many of them need help with this.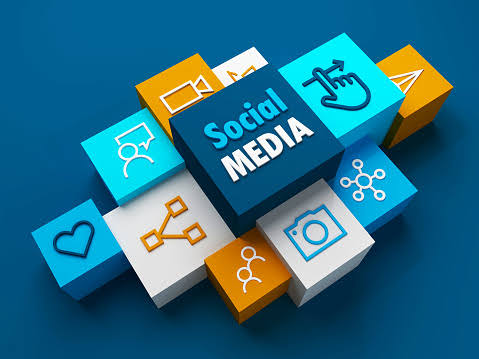 You can make more money if you work for more than one client simultaneously. Also, you don't need any experience to get a job as a social media manager. This makes it a good way for college students to make extra money on the weekends.
Related: 24 Best Social Media Management Tools, Apps, and Software
42. Work As a Mover
Being a mover is an excellent job for boys, especially. People usually move on the weekends, so that's when there's a lot of demand for movers. The work of a mover is very hard, like moving furniture and other items, so they get paid a lot.
Related: 20 Places to Get Wooden Crates for Free (Near You!)
So, this is the best weekend job for you if you don't mind lifting heavy things and other things. You can also apply for this job on websites that offer the option of moving everything from the old house to the new one and setting it all up.
43. Search Engine Evaluator
You don't need any experience to become a search engine evaluator, and the job has a lot of freedom. But some algorithms work to put your website on the first page of Google when you search for similar products, but there is also a human element to it.
A search engine evaluator is a name for this person. As a search engine evaluator, it would be your job to look over search results to ensure they are correct and suitable.
In this search engine evaluator weekend job, you can make between $12 and $15 an hour.
44. Customer Service Representative
Like many people, do you like to talk on the phone and connect with people? If so, this is the place. For example, you could work as a customer service representative, where your job would be to answer people's questions about the company you work for.
Related: 20 Best Customer Relations Management (CRM) Software
CSR jobs are in high demand because every small and big business, like:
Banks
Airlines
Online shopping sites
Apple
Samsung, etc., has its customer service center.
Even though the job doesn't pay much, it's easy to get, and you can work on weekends if you want to.
45. Food Taster
Think of a job where you always have to taste good food, like chocolates, shakes, chips, etc. But a food taster's job is more than that. They don't just eat tasty food, and they also need a specific qualification. They have to judge
how the food looks
how it tastes
how it smells
how the ingredients hold together and their consistency, and much more.
After trying the food, they have to say what's missing or how it could be improved. Food tasters must have good taste and shouldn't drink alcohol, smoke cigarettes, or overeat spicy or greasy food.
46. Travel Agent
The travel agent weekend job will be the best weekend job for you if you like to travel and know a lot about geography and the best places to visit. You can book the following:
Flights
Trains
Taxis
Ships
Hotels, and more, for your clients. You can also tell them places to go in the country they are visiting.
You can either start your website or application for the job online. Many agencies need people who can care for their clients and make reservations for them. This part-time job is fun, and you can earn good money.
47. Makeup Artist
This job is similar to being a hairstylist, and you can choose when you want to work. As a makeup artist, you can make a lot of money and have a lot of freedom. People need a makeup artist for small events like birthday parties, anniversaries, get-togethers, and weddings.
They are willing to spend a lot of money to look their best for these important events. You can create a portfolio and work as a freelancer or in a salon on the weekends.
48. Computer Technician
Companies always look for computer support during the weekends to help maintain their company systems.
If you are computer savvy or work with them as a hobby, you could work in customer service. As a computer technician, it would be your job to set up computers, install hardware or software, do regular maintenance, and fix any problems that clients might have.
When applying for a job as a computer technician, they might ask you for a certificate or proof that you have worked in the field. But you can also start a website and work as a freelancer on the weekends. So, being a computer technician is a great weekend job that pays well and gives you much freedom.
49. Massage Therapist
Why not use your knowledge of massage techniques and pressure points to make money? You can make a decent amount of money per message that lasts between 30 and 45 minutes.
It would be best to give massages based on clients' wants and where they are having trouble. Listen carefully to what the client wants and provide the message that way. You could start working at a spa on the weekends, or you could do freelance work.
Other Weekend Jobs To Boost Your Income
Sell Stock Photos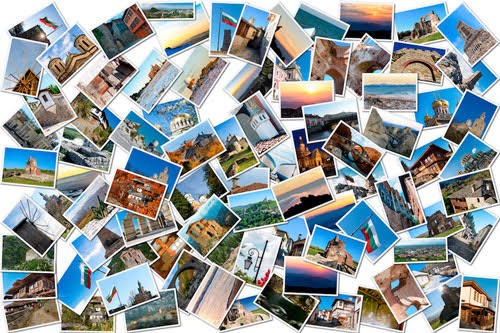 Maybe you're good at taking pictures. You might be able to sell your photos online if you are a good photographer. Sites like iStockPhoto are always looking for people to contribute pictures. When an image is bought, the contributor gets royalty. This could be a great way to make extra money with your art.
Stock photo sites are looking for digital art more and more, even if you don't like to take pictures. You could also consider selling your work if you're good at making digital images like the one we used for this article.
To Getting Started, start with sites like:
Depositphotos\
iStockPhoto
You can make up to $500 per month selling stock photos.
Online Reseller
As a reseller, you can make a lot of money if you can spot deals. Whether you love clothes, shoes, or something else, selling things on eBay, Craigslist, or apps like Poshmark for more than what you paid for them can be an excellent way to make extra money.
Alexandra Marquez is a pro at finding things at thrift stores and reselling them on Poshmark. She told Business Insider that she quit her corporate job at a marketing company, where she made $50,000 a year, to focus on her reselling business full time. As a result, she now has a monthly income of $5,000. On average, you can make $46 per hour as an online reseller.
Hosting Estate Sales
You don't have to sell things on eBay; you can also have estate sales. I used to host estate sales both online and in person. You can make good money if your customers have a lot of stuff.
One of the first things I did to make extra money was this. I resold things on eBay and Amazon and started having estate sales.
But if you want to be successful, you'll need to ask some friends to help.
On average, you can make $3,000 per estate sale
Modeling
This is the side hustle for the world's attractive individuals. You can go to school or work while also modeling at night and on weekends.
Many models may not always have a continuous stream of work, but this can become quite lucrative if you are successful at a few gigs. Check out our job board for college students to see if there are any opportunities near you.
If you're unsure where to begin, look through internet classified advertising for modelers.
To Get Started, check out Craigslist.
You can earn $500 each month as a model on Craigslist.
Online Repair Service Provider
You can also start your own business by offering repair services online. But, again, there aren't many costs to start, and you can set your hours or take on jobs as they arise.
You can also create a platform where people can easily find handymen or women on weekends and get your percentage from each work. Then, add other types of uncommon repair services to the weekend repair services you offer.
As a bonus, you can charge more for a weekend or after-hours service since most full-time repair services don't work on weekends.
Digital Marketer
To become a digital marketer, you need to pass a test. If you already have a certificate as a digital marketer, that's great, but if you don't, you'll need to take a course online or at a local school.
Digital marketers make the ads you see on social media sites. Big companies have big marketing teams, which makes it hard for small businesses to compete. So, people are willing to pay digital marketers a good amount of money to run ad campaigns.
You can make more than $1000 per client per month as a digital marketer.
Movie Or TV Extra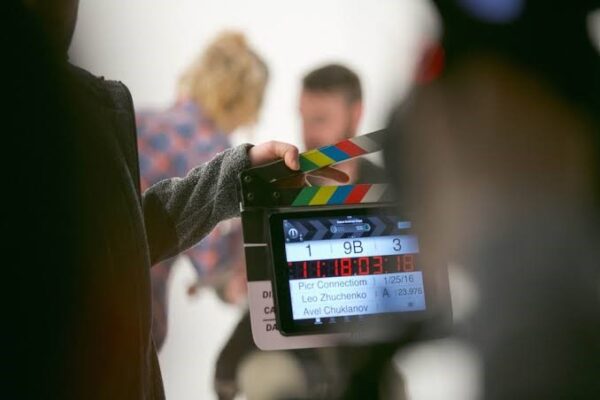 If you live in the right place, you could be an extra on a TV show or movie. Many studios are always looking for extras, and standing or walking around in the back of a movie set can earn you a couple of hundred dollars.
Backstage Extras Casting is the place to start.
You can make $200 by being in a movie.
Shoveling Snow
Depending on where you live, shoveling snow in the winter can be an excellent way to make extra money. You could make some extra money if you are physically fit and have a truck, shovel, and/or snow blower.
You used to have to go door to door to see if your neighbors would pay for your services. Now, you can use an app to find work and get paid.
Shovler is an excellent place to start.
You can make up to $50 an hour if you shovel snow.
Pros and Cons of Weekend Jobs
Pros of weekend Jobs
Weekend jobs guarantee you Extra Money
Let's be honest: people mainly work on the weekends to make extra money. Even though different people will want or need that money depending on their situation, the extra cash is still one of the best things about a weekend job.
If you already have skills that people want, it might not be a bad idea to search for the right weekend job.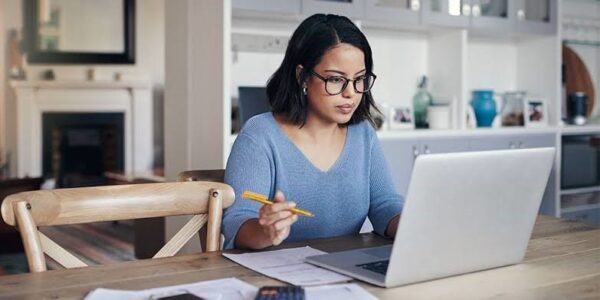 But how picky you should be in your search will depend on how much money you need and when you need it. If you already have skills that are in high demand, it would be best to wait for the perfect weekend job, even if some look good at first.
A weekend job can save your life if your full-time salary isn't enough and you need the extra money to make ends meet. But in this setting, it's less likely that you'll be able to wait for the perfect job to come along. Instead, you may have to work on a first-come, first-served basis.
Weekend jobs help you with Planning
Though the money is good, it is essential to remember that weekend jobs require a lot of work on top of the extra work needed. A weekend job will significantly cut your free time, making it hard to find time for other things.
People who can make weekend jobs work often learn how to plan for different situations, do more than one thing at once, and switch gears on the fly. Even though you may have learned this skill because you had to, that doesn't mean you can't use it for the rest of your life.
Weekend jobs boost your Skills Set
Sure, most weekend jobs will require you to experience the skills they want you to have. If you don't, why would they hire you? But depending on how eager you are to learn, there is a good chance that you will be able to pick up many new skills once you start working.
You can learn new skills on the job and improve skills you already have by working on the weekends. In this case, a weekend job can help you train for a new career. Then, instead of trying to learn everything at once, you can ease into the new skills over time.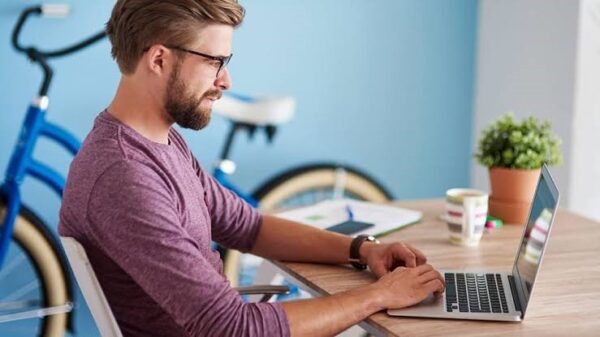 Even if a job says that you need a specific set of skills to do it, you will probably need a lot more skills as time goes on. Also, no matter what responsibilities a company lists, the job will probably have more, so look for ways to expand your skills.
Weekend jobs fuel the Passion full-time jobs may never fill
People often end up in their full-time jobs by chance and not because they could make decisions about their future. Even though this isn't bad in and of itself, it can make many people feel like their lives have no point or no control over what happens to them.
Because of this, many people use their free time to do things that interest them. These hobbies or jobs you do on the side could become more than just a hobby. If willing to do the work, you can turn your hobby into a well-paying weekend job.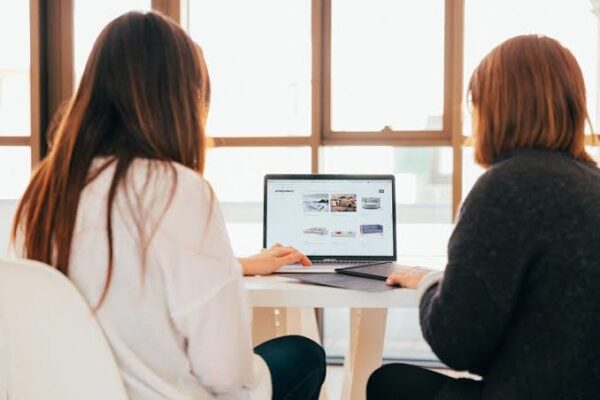 They think you'll never have to work again if you love what you do.
If you're good enough at what you do on the weekends, you might be able to make it your full-time job. People say that if you love what you do, you'll never work a day in your life, and there's no reason why you can't take that to its logical end.
Remember that many people may have a passion without knowing what it takes, so be ready to roll with the punches and take the good with the bad. Also, you might need time to figure out how to get people interested in your hobby before it starts making money. This experiment is best done on the weekend when you have more free time.
Weekend jobs boost your Experiences
Weekend jobs are a great way to gain experience and get into a challenging field. If you show that you are skilled and dedicated, the company may give you more responsibility and a full-time job. This is like the old saying that you can't get a job without experience, but you can't get experience without a job.
Some people don't like taking on extra tasks at work, but a low-commitment weekend job is a great place to try new things, as long as you don't need the money to live. In this job, you can feel safe and do things at your weekend job that would put your full-time job at risk if you did them during the week.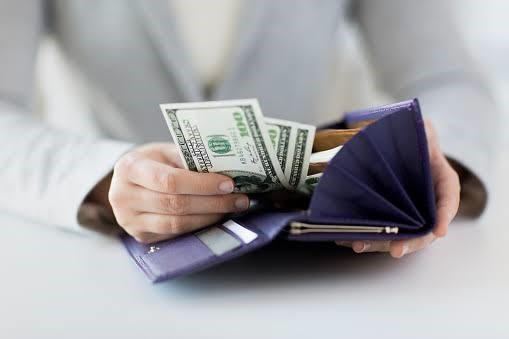 Even if that's the case, a weekend job can still help you get a better job if it's related to the one you want. So even if you aren't looking for the position of your dreams but want a better full-time job, a weekend job might give you the experience you need to move up at your regular full-time job.
Weekend jobs boost your Networking Opportunities
for someone looking to break into an otherwise insular field. Once again, the weekend job can help you gain entry into the field and introduce you to more people.
Still, weekend jobs give you many chances to meet people who can help you get where you want to be and who you don't know.
Cons of Weekend Job
The fatigue that comes with it
This is the biggest and most common problem that people with weekend jobs have to deal with since everyone needs some time off to rest and recharge. Of course, some people will feel the effects of many of the possible downsides of a weekend job more than others, but no one can escape the grind of a 24/7 workweek.
Remember that you are probably more than capable of surviving this way, but that doesn't mean you will enjoy your life if you feel tired from the moment you wake up until the moment you go to sleep.
Weekend jobs can lead to Difficulty in scheduling
When you have a busy schedule, one of the best things about working on the weekends is learning to plan well, which is just as important as anything else. However, your time can be very discouraging when you think about how most people need at least an hour to run big errands and how many trips take much longer.
Even if this causes personal problems, having so little time can make it hard to keep your life together. If you work on the weekends, it may be hard to find convenient times to do things like:
Grocery shopping
Getting a haircut
Visiting the doctor,
and many other things that most people do without thinking.
Weekend jobs can Increase your taxes
Your weekend job may put you in a higher tax bracket, making you save less money than if you stay just below the next tax level. This can be hard to understand because you might not know how close you are to moving up a tier.
Also, you might be unable to take a break from your weekend job if you are getting close to the next tax level. However, depending on your weekend job, especially if you go for a gig, moving into a higher tax bracket might not be your only worry.
Weekend jobs can have you feel lonely
Having a weekend job means you have to work when most people are on vacation, making it hard to meet new people. However, we are social creatures who need to interact with others to stay healthy.
If you work 24 hours a day and don't have anyone to talk to, it can be more than just a disappointment—it can put you in hazardous situations. Indeed, this is one of the drawbacks that will hurt some people more than others. For example, introverts feel less pain, while extroverts feel it much more.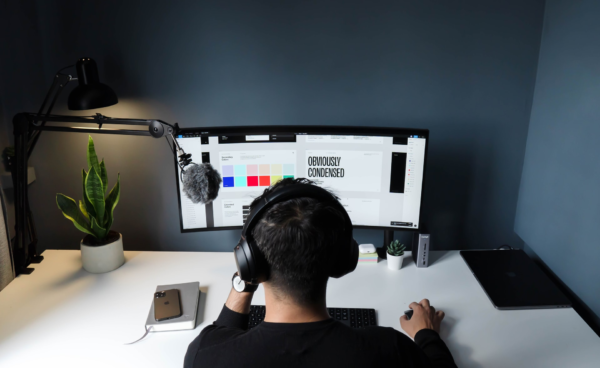 If you don't want to meet people randomly, there are ways to make new friends and hang out online. Forums, communities, and social media sites help people with similar interests connect, whether they want to
Talk
Exchange messages
Meet up in person.
You may not advance in your career with Weekend jobs
Many people are happy to work their weekend job to make extra money and don't mind climbing the corporate ladder. Otherwise, if you use a weekend job to try to break into a new field, you might not get the best results. On the other hand, if you want to move up in your career and work traditional weekend jobs, it might not be a bad idea to switch to that field full-time once you have enough experience.
Employers are less likely to give you a promotion at a weekend job because it is often an entry-level job and doesn't require as much work as a full-time job. Part-time workers are often seen as disposable by their bosses, so they give them as much work as they can.
Even if you only work your side job on the weekends, you can still get a lot of high-paying clients if you do great work, build a good reputation, and develop a good marketing plan.
Weekend jobs guarantee No Fun Time.
When you don't have any free time because you work on the weekends, this problem gets worse. So here's where you'll need to use your highly developed planning skills since you won't have a lot of options for things to do.
First of all, you'll likely need to find or make friends who have a lot of free time or learn to enjoy doing things by yourself. Since you'll be working when most people have time off, any fun you find will likely be something you do by yourself.
Bottom Line
The best weekend jobs to earn extra income in 2022 will depend on your needs, skills, and other factors, but there is almost always a particular option that will work for you. Even if you have a good job but are stuck in a rut, a weekend job might be just what you need to start a new career that you are genuinely passionate about.
You need to decide if you want to make extra money with Weekend jobs and deal with all the problems that come with it, or if you want to focus on your traditional job.
So, this article should give you a lot of information and resources to help you get started on your way to making extra money with your weekend jobs.
If you loved this article, check out 77 Creative Ways To Make $100 A Day (Make Money Fast) and How to make money really fast (in different ways)
Frequently Asked Questions
Q: Can I find a new career with Weekend jobs?
Many weekend jobs pay a lot more than you might think, especially those that require skills that people want. In this case, you might be able to find a whole new career path if your skills and the job market are good enough for you to turn your weekend job into your new full-time job.
Q: Are weekend jobs worth it?
Yes, they are. Working on the weekends gives you more freedom and security.
By getting a weekend job, you're showing that you're independent and want to do something different with your time than the daily grind. Working for more than one company also makes you less likely to lose your job.
Q: How can I make money on Saturday and Sunday?
You can earn money on Saturday and Sunday by working one of the following weekend jobs:
Driver for Ridesharing. Driving for a company like Uber or Lyft allows you to work whenever you choose, even on weekends.
Retail Salesperson. Amazon/eBay Seller.
Wedding Photographer/Videographer.
Handyman
Wedding musician or DJ
Bartender
Caddy for golf
Q: Is it possible to make extra money on weekends blogging?
Yes, you can make extra money on weekends by blogging. You'll most likely need to keep creating content and growing your audience until you can sell services or products. Also, if your blog starts to get famous, you might be able to put ads on it to make money. Being a blogger isn't easy, but it's a good weekend job that will pay off.
Q: How can you earn income on the side?
There's a good chance you can make money doing something you're interested in on the side or as a part-time job. For example, if you like to drive, you could drive people with Uber or Lyft or deliver food or groceries with DoorDash or Instacart.
For instance, working as a pet sitter on Rover could be an excellent way to make extra money if you like animals. To find a weekend job you want, keep an open mind and pay attention to what's happening around you.
Q: If my schedule is tight, can I still do weekend jobs?
Since a weekend job should only take up your free time, it's essential to ensure you can work when you have extra time. Most side jobs and side hustles let you work when you want, and most even let you choose which jobs to take and what tasks to do.
Q: Can I Make money from weekend jobs if I'm inexperienced?
You can, depending on your choice of weekend jobs. Weekend jobs like a friend, pet sitting, babysitting, etc., may not need much experience.
Where you are inexperienced, a weekend job can be helpful because, depending on the job, you might be able to learn completely new skills.
Depending on your input, there is a good chance you will have the opportunity to learn a lot of new skills.
Q: Can health struggles still allow me to do weekend jobs?
If you already have a severe health issue, working on the weekends might not be the best idea because it could cause more problems.
Even healthy people may find that their health worsens over time if they work long weekly hours.
Depending on the weekend job you choose, you might not be able to do much about how much time you have. You can only get better at planning to make sure you find time to relax in your already busy schedule.
Q: Can I excel at weekend jobs if I can't multi-task?
It may be hard at first if you can't multi-task, but getting started with the easiest weekend jobs can help you. After working on the weekends for a long time, tasks and responsibilities that might stress out other people won't bother you at all. So aside from this being a great skill, it can also make your life a lot easier and less stressful.
It's also important to note that one of the best management skills for weekend jobs is planning well and handling a busy schedule. So, getting a weekend job can give you more work and help you get ready for bigger and better things down the road.
Q: Can weekend jobs help me network?
You can use a weekend job to make a whole new set of contacts based on the job and how well you network. It is worth a lot because it can help you get a job in a field you're interested in and open doors you didn't even know were there.
Be aware that if you spend most of your time and energy at your weekend job trying to network instead of working, you might make a wrong impression and lose those connections you made.
Q: Will I pay taxes from my weekend jobs?
Probably, you will pay taxes from weekend jobs. Whether you'll be taxed on your weekend job is another question that depends more on you and the jobs you already have, but a second job may not be worth the time and effort. The primary reason is that a weekend job is only as good as the money you can take home with you.
Weekend job advantages may mean not being called an employee. Instead, you are called "independent contractors." This gives you the added benefit of choosing your hours and tasks without worrying about getting fired, but it also means you have to file your taxes every year or quarter with a 1099-NEC on top of your W9 from your full-time job.
Q: What weekend jobs pay the most?
Food Delivery. Food delivery is hard to beat when it comes to weekend jobs that pay the most. Others are:
Event Staff.
Caterer
Personal Trainer
Freelance Writer
Graphic Designer
Tour Guide
Private Tutor
Q: Can weekend jobs still give me time to have fun?
This depends on the time you put in and the type of weekend job. Of course, no one will always be interested in their weekend job, but when everything you do is work, it can be easy to lose interest in everything.
When one day blends into the next in a never-ending stream of work, it can seem pointless to live to work. However, a big part of keeping your general interests is ensuring you have time to rest and do things you enjoy. You can also look for other ways to do this.