Are you aware that you can make a living from writing? Most talented writers never knew that their creative skills could put food on their tables. But the high demand for information across the globe has made most companies and individuals request various writing services from professionals.
The good news is that you don't have to be in the same location as your recruiter for you to earn from your expertise. You can become a freelance writer and render your services remotely. So how can you become a freelance writer? In this article, you learn how to become a freelance writer and actually make money fast.
How can you become a freelance writer?
Becoming a freelance writer has become much easier in recent times than ever. You don't even have to be an expert in any language before you can be qualified to earn from rendering writing services. However, you ought to have the basic knowledge before rendering a professional writing service to any individual or company.
What do you need to become a freelance writer? If you are new to the writing world, you have to prepare yourself before appearing before any employee searching for jobs. Endeavor to prepare yourself for freelancing jobs in the following ways.
Willingness to learn
Most people fail in their writing careers because they lack the zeal to understand their new profession. When you don't have a passion for learning, writing may never be a career for you.
As a writer, you are expected to convey your clear thoughts into writing. Your readers should never repeat a sentence twice or more before understanding the message. You must be willing to learn before you can experience possible growth in your career.
Practice
Writers should practice every day to improve their expertise in the writing field. If you want to grow exponentially in your new writing career, you devote your time practicing more often than required.
Although you may have various activities that will serve as a distraction to you, endeavor to focus and reach a greater milestone in your writing career through consistent practice.
Handle distraction with care
Since you may be executing your writing services from home, you may be faced with a lot of distractions from family members and other activities.
If you cannot handle distraction, you may lack the ability to concentrate and take advantage of every free moment you have.
The best way to handle distraction is to create a specific space in your home and make it an office. Ensure that your home office is a place where you can focus on executing your jobs without any form of distractions.
Read more often
As a writer, you should endeavor to read every day. Experts will say that the best writers in the world are also good at reading. If you find it difficult to read books or articles written by other professionals, you may never reach a great milestone in your writing career.
Even if you are too busy to read, you can listen to an audiobook while you engage yourself with your daily activities. Most authors have converted their books into audio to make it more convenient for people to use when they do other things.
Whether you prepare to read or listen to audiobooks, your primary goal as a writer is to read and write every day.
Learn about modern writing tools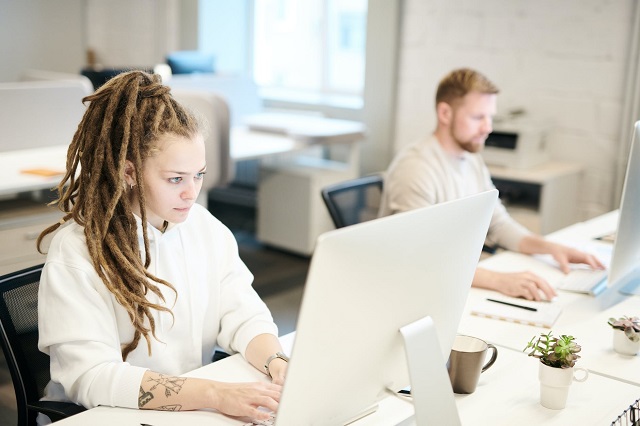 Unlike in the past, when writers depend on writing on books and other physical materials, writers now rely on writing with computers and other digital devices.
Devote your time to learning about how to write with various computer programs. As a writer, you should stay focused on how to take advantage of modern tools to improve your writing services to people across the globe.
Stay updated with future writing technology
New technologies are developed almost every day to help writers render professional services to people.
Aside from learning about how to write with modern tools, endeavor to stay updated with the latest writing technology in the market.
For example, writers have relied on the traditional way of writing books and articles until Grammarly was introduced in 2009. Writers that took advantage of Grammarly rendered more professional services to clients than those who still relied on their traditional way of writing.
But more writers later saw the need to edit their articles and other forms of writing using Grammarly. As a result of the satisfactory services people derived from the platform, more writers now feel comfortable rendering their services using the app.
When you stay updated with technologies, you will always be ahead of other writers.
Dealing with competition
Writing services is similar to rendering other services. You must learn how to handle competition to stay valid in the freelancing market.
As you make a move to sign up on any freelancing platform, you should be ready to compete with other writers in bidding for a project.
How To Become A Freelance Writer And Actually Make Money Fast
One of the best opportunities you should be considering is freelance writing. People have been making quick money from writing. However, you have to prepare yourself if you hope to earn massively from rendering writing services.
If you really want to make a living from writing, you must be ready to make the necessary move towards your success.
To learn how to become a freelance writer and actually make money fast, follow the steps below.
Choose Your Writing Career Path wisely
Writing a broad career path on its own. You can attempt different types of writing, but you may not become a professional in all of them.
Choosing a particular type of freelance writing will give you an advantage over your competitors. Freelance writers usually write the following types of writing for clients;
Blogging: You can become a blogger and earn decently from your passion. If you want to make quick money, you can write for other blogs for a particular fee.
Your blog can be based on any vital niche. If you want to earn massively from your passion, ensure that you have enough of an audience reading your blog regularly.
Copywriting: Copywriting is a unique career on its own. You can create copies for businesses and earn from your creative writing.
However, you must be creative enough to write only engaging copies if you want to land a high-paying gig. As a copywriter, endeavor to make your copies highly engaging for your readers.
Social Media Content: Your writing expertise can rely on creating only social media content for clients. Most clients will pay you greatly for creating engaging social content for their followers.
You can train yourself to be great at writing engaging content for social media posts.
Ghostwriting books: Some people have unique ideas, but they cannot put down their ideas into writing. Ghostwriters are usually hired to write these books on their behalf.
You can become a ghostwriter and earn from your skills.
Technical writing: If you are knowledgeable enough in technical fields, you can become a technical writer and earn from your passion.
Get trained by professional freelancers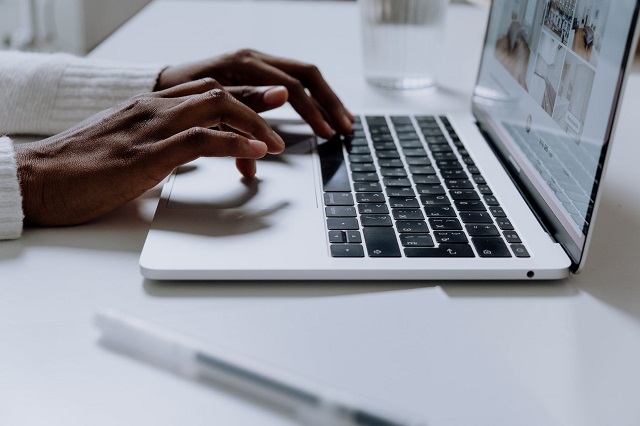 After you have decided on the type of freelancing writing you want to practice, the next step is to improve your knowledge in that field.
Almost every type of freelancing has a specific format for writing them. So you have to master your own niche in order to land high-paying clients.
For example, if you decide to become a freelance writer under technical writing, you have to learn from professional technical writers and see how things are being done. Keep in mind that freelance writing requires great editing and unique formatting skills.
So when you conclude with your decision, you should find a means of bringing your ambition to reality. You can acquire online training from Udemy, Blogging 101, and more.
Choose your niche wisely
In freelance writing, there are several niches you can select and build your strength around it. You cannot act as a professional in all niches.
But you are expected to build your strength under a particular niche. This will give you an advantage over other writers competing for various opportunities on freelancing platforms.
You can easily land yourself a high-paying client if you can develop your strength under a particular niche. When you are known for a particular niche, clients will even assist in promoting your expertise to their friends in need of related writing services.
However, you must be very professional if you want to excel in a particular niche. Even though you are famous in a niche, you can still try out other sub-niches to improve your chances of making more money.
Writing sub-niches allows you to improve your general knowledge in creative writing. Aside from writing sub-niches, you can try out other related niches and see how you can connect with your clients.
For example, if you write Tech Niche, you can also write Science Niche or try out sub-niches such as Bio Tech, Financial Tech, and more. The best niches you should consider writing consist of the following.
Marketing
Business
Travel
Tech
Fitness
Food
Personal Finance
Education
Parenting
Fashion and more.
Create a blog
You don't have to write for others to build a great portfolio. You can start by writing for yourself and getting the attention you deserve. Most professional freelance writers actually own a blog where they share their creative works with clients hoping to land high-paying gigs from them.
The truth is that professionally written blog posts can convince a client to work with you. However, strive to target your clients according to your niche to increase your chances of working with them.
Your blog posts must be engaging and well-edited if you want a client to consider working with you. So how do you get started with creating a blog? For you to create a blog, you should put aside a specific amount for your initial investment.
You will need to pay for the domain name and hosting. This amount may vary depending on the agency you are working with. If you are not professional in creating a website, you can hire experts in the field to do the job for you.
Once your website is active, begin to upload content there. Probably share your content with your client to increase your chances of earning passively from your freelancing skills.
Invest in your writing career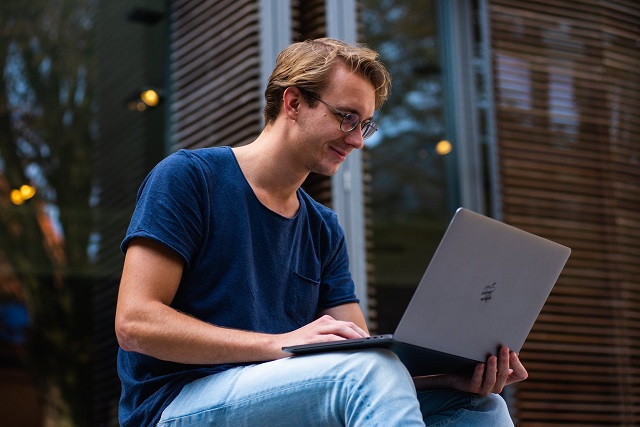 Just like rendering other services, you need to make an initial capital investment, if you want to become a successful freelancer. Various services can help you write better and provide satisfactory services to clients.
Prepare to invest in these services to write professionally at all times. The basic writing services that require your capital investment include the following.
Writing editing services: As you write for clients, you must ensure that your writing is up to standard. Putting down words together is a great step to take.
But when you fail to edit these words, no client will like to appreciate the write-up. Hence you need to pay for writing editing services like Grammarly, to deliver only professional services to your client.
Plagiarism Checking Software: When you must have completed your write-up and editing, you have to run a Plagiarism check on your writing to ensure that everything is in order. There are a lot of free Plagiarism checking tools out there.
But consider using a premium version to give your client a satisfactory service only. Note that a plagiarized article will be flagged and rejected by a client. In fact, you will receive poor reviews if you continue to submit plagiarized articles to your clients.
Endeavor to use Grammarly, Copyscape, and other premium Plagiarism checking platforms to give your writing a professional look.
Search for writing opportunities
One of the most challenging moments towards earning from freelance writing is identifying the right opportunities. There are thousands of writing opportunities out there.
However, you may find it challenging to separate the legit ones from real scams. Some people will offer you too good true opportunities just to lure you into scams.
Once you succumb to their tactics, you will waste your precious time writing for them, only for you to get scammed at the end. When you begin to search for writing opportunities, endeavor to look out on freelancing platforms and career websites.
You can also find writing opportunities on career platforms like LinkedIn. Most writers are fortunate enough to secure writing opportunities in other social media platforms such as Facebook, Twitter, Instagram, and more.
However, scammers can easily lure you on some of these platforms. You must be careful as you search for writing opportunities.
Find your way around freelancing platforms
Once you have prepared yourself to render professional writing services to clients, you must make out time to understand how most freelancing platforms work.
Freelancing platforms are the best online Marketplace to connect with high-paying clients.
When you hope to find the perfect writing opportunities, you must create a catchy profile on a freelance platform to increase your chances of landing high-paying gigs with time.
The best freelancing platforms to find writing jobs consist of the following.
ProBlogger
People Per Hour
UpWork
Fiverr
Guru
Contena
FlexJobs
Craigslist
Freelance Mom
FreelanceWriting
The Writer Finder
BloggingPro
Talent Inc
Income Diary
The Penny Hoarder
Writer Access
Know how to Deal with Clients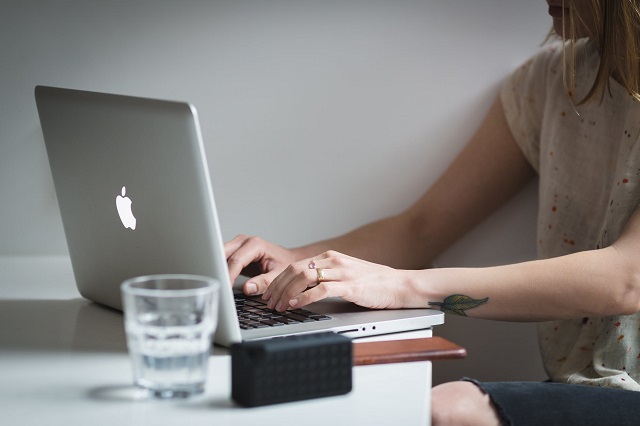 Some freelance writers are professionals in what they do. However, they do not understand how to utilize their negotiation power. If you want to earn enough money from rendering writing services, you must learn how to deal with clients.
If you want to deal with clients professionally, you must make your intentions known to them without a second thought. As you describe your writing services, you must not include confusing information in your details.
Build your Network
Once you hope to earn from rendering writing services, you must connect with other writers who share similar goals with you. People within your network should be able to have your interest at heart.
However, you must learn how to associate with people if you want to build a great relationship with other writers. If you want to build your network, ensure that the writers share similar goals and ambitions with you. You can follow them on social media or join online forums of writers with similar interests.
The primary goal is to build a network strong enough to connect you with high-paying clients. Writers within your network can also teach you how to find clients and write satisfactory content for them.
Build your Social media accounts
One of the easiest ways to land high-paying gigs is through social media platforms. As you create your accounts, you should provide information that is related to your niche.
Through this approach, people will feel more connected and relaxed working with you. One of your followers may even become a client someday in the future. Who knows, you could earn massively from the job.
Write a book
If you are creative enough to write a book, invest your time in doing so. Clients will feel comfortable buying your books to see what you have to offer.
If the context of your book is engaging and highly professional, clients may consider assigning various tasks to you. If you write the book, ensure that it is related to a particular niche.
You will be recognized as a writer and entrusted with high-paying gigs through this approach.
Create an attractive portfolio
If you are new to the writing field, you should focus on building a great portfolio to land yourself a high-paying client.
The common mistake that most people make is that they prefer to skip this step while searching for freelancing jobs. The truth is that most clients will only accept to work with you after they have read your portfolio.
Hence, endeavor to concentrate on building a satisfactory portfolio when you hope to achieve success in the freelance writing field. When you have no experience in freelance writing, writing articles or blog posts for different Blogs is actually the first huge step to take.
You need to have unique writing samples to present to a recruiter before anything else.
How to write your first portfolio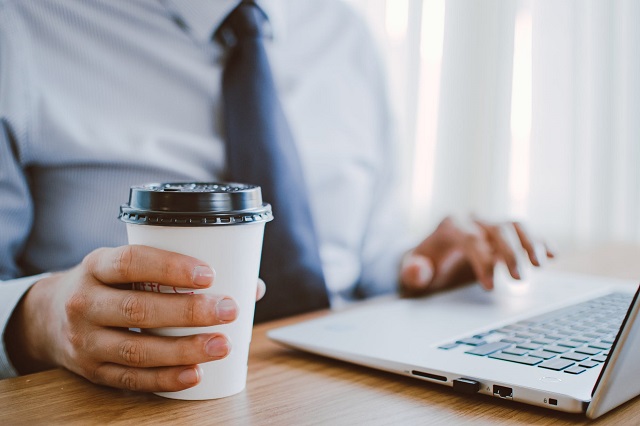 So how can you proceed to build your first portfolio? You can follow this step to build your first portfolio.
Search for websites in need of guest writers or contributors. As you search for these opportunities, ensure that these websites accept only articles within your niche to increase your chances of building a great portfolio for yourself.
When you are satisfied with the services rendered by the website, proceed to write down your articles.
Contact the website owner with your articles. This trial will enable you to check if they are willing to work with you. The most effective way to communicate with them is via email. As you pitch your idea, ensure that you express yourself perfectly in a way that they will consider your offer without a second thought.
If you want them to accept your article, you must ensure that your writeup is summarized and in a simple format. Your article must have an engaging title to increase your chances of winning the offer.
Conclusion
Thank you for reading this article up to this length. Your desire to convert your great writing skills into a source of livelihood is about to become a reality.
As you move to deploy these strategies listed above, ensure to focus on becoming a better writer. Your writing skills can only pay you massively when you write articles that are satisfactory to clients.