High paying online jobs isn't a myth! The internet offers various means to earn passive income.
And just like your day-to-day jobs, online jobs enables you to cater for your daily expenses.
This article reviews 37 highest-paying jobs that provide a stable source of income
List of High Paying Jobs
Content writer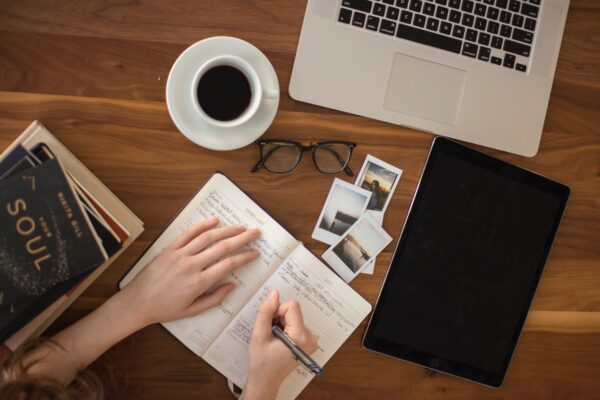 One of the most profitable online jobs for people with great writing skills is content writing.
Companies pay freelance writers to provide them with well-structured articles. Sites like Upwork and Fiverr offer a platform to get content writing gigs.
As a content writer, you get paid to write plagiarism-free articles. It doesn't require much experience to become a freelance writer.
All you need is a good grammar command of a language and a creative mind.
The average salary for a content writer per year is $45,042.
Blogging
Blogging is one of the best ways to earn active income.
Bloggers make research and gather the best ideas for blog posts on their websites.
To earn money as a blogger, you have to create amazing blog content that contains sponsored ads, displayed ads, and more.
This content can be promoted through various social platforms in order to generate leads and audiences.
On Average, bloggers earn $37,000 a year.
Affiliate marketing
Affiliate marketing is a fast-paying online job. It is a lucrative online job that enables you to generate a consistent source of income.
It involves advertising and recommending a particular product or service to potential buyers. Once they purchase the product, you will receive a commission.
To make cool cash as an affiliate marketer, you need to create captivating content on any social platform. This content must trigger your audience to click on a link that directs them to make a purchase.
Upon clicking on the link and making a purchase, you will earn a commission.
An affiliate marketer can earn an average income of $100,000 in a year.
Proofreading
Proofreading is a high-demand online job that pays extremely well.
This job requires that you detect spelling problems and punctuation errors.
In addition, a proofreader ensures grammatical correctness, clarity, and accuracy of a client's document.
To find jobs as a proofreader, you have to visit sites like Upwork and Fiverr.
As a professional proofreader, you can make up to $7,000 per month.
Also Read: 20 Best Online Proofreading Jobs (Earn $50+ per hour No Degree)
Bookkeeping
One of the most amazing online jobs that do not require a degree is bookkeeping. It's a service needed by most organizations.
Typically, it requires that you keep records of the day-to-day finances of an organization in order to ascertain income and expenditure.
A bookkeeper keeps a record of an organization's financial dealings. Bookkeepers ensure sufficient payments, an accurate financial report for each financial transaction, and keep a record of both profit and loss.
You need to have the ability to deal with figures accurately to become a bookkeeper.
As a bookkeeper, you can earn $18-$45 per hour.
Also Read: Earn $50k a year: How To Become A Bookkeeper From Home
Transcriptionist
Transcriptionist is a high-paying online job that deals with audio recording. It involves writing a transcript of recordings.
It's a lucrative online profession that requires familiarity with the keyboard, speed, and accuracy. Most transcriptionists are skillful in both writing and listening.
They work on audio files, clarify, and elucidate the messages into written words. Most importantly, they keep records for future reasons.
As a transcriptionist, you can work at home and get paid easily. You can earn a sum of $45,000 in a year
English Teacher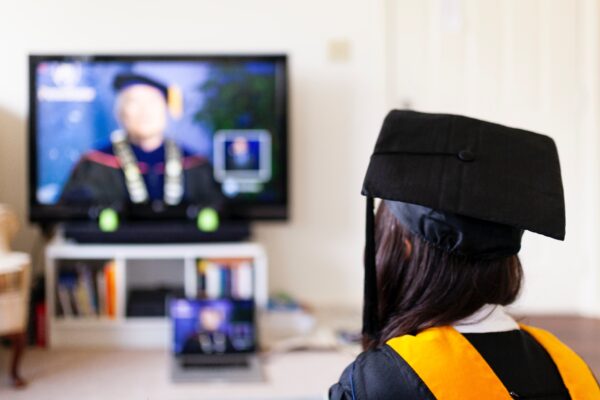 Teaching online as an English teacher is one of the most comfortable jobs.
It doesn't require much stress because all the necessary materials needed will be provided by the company or the hirer.
Online English teachers teach students how to speak English fluently. They help students to understand the proper use of grammar, tense, part of speech, etc.
There are a lot of good sites that pay high amounts to English teachers online. Becoming an online English teacher requires a bachelor's degree in any academic field but mainly in the English language.
In addition, you will need to undergo some specialized training to commence work. The number of lessons has no limitation. It all depends on the contract and the amount stated.
As an online English teacher, you can averagely earn $22 per hour.
Medical Transcriptionist
A medical transcriptionist deals with summarizing and translating medical reports into writing.
It's a profitable online job that involves interpreting and converting videos or audio recorded by medical practitioners into writing.
This job requires accuracy and speed. Becoming an online medical transcriptionist requires a certificate. With this job, You can sit at home and earn $25 per hour.
Tutor
A tutoring job is a fast-earning online profession that is widely open for people with teaching expertise.
Tutors educate and assist students in understanding various subjects. They assist students with their homework, take lessons, study, and prepare them for tests and exams.
An average salary of an online tutor in a year is $54,298.
Also Read: 27 Best Online Course and Training Software For Learning and Teaching
Web Developer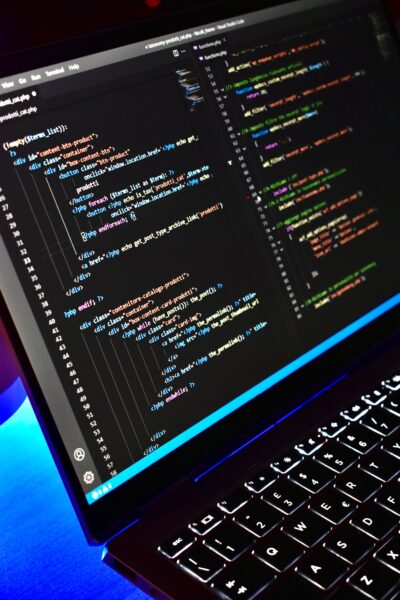 Web developing is an online job that deals with building web pages with coding languages.
Web developers design websites, check web traffic, investigate website problems, etc.
As a web developer, you can sit at home, work with clients and make money with ease.
An average salary of a web developer is $76,883 a year.
E-book Author
This online job is for writers who specialize in story writing and other kinds of writing.
You can publish your e-book on Amazon's Kindle Direct Platform. On this platform, you can secure up to 70% of your book sales.
Furthermore, e-book authors earn a lot of money from their published books on various paying websites. It's worthwhile and lucrative for book writers.
Virtual Assistant
This is one of the fast-paying online jobs. It deals with assisting website creators to perform their executive, administrative and clerical duties.
These duties include; editing, administering email messages, managing visitors' comments, etc.
Virtual assistants fix a meeting, check the calendar, make necessary phone calls, etc. It's a productive online job that pays up to $50 per hour.
Also Read: How to Become a Successful Virtual Assistant and make money
Travel Agent
Most people find it convenient to hire travel agents to book, secure, and prepare a perfect place for their holiday.
Typically, a lot of companies employ online travel agents to make their travel plans and accommodations at affordable prices.
Travel agents help clients to prepare safe means of transportation, and they render professional advice concerning passports and visas.
If you have good knowledge of traveling and destinations, you can start working as an online travel agent.
Professional travel agents earn between $45,000-$77,000. This online job is regarded as one of the highest-paying jobs.
Voiceover Artist
Many people with peculiar voices can work as voiceover artists. It's an online job that deals with video marketing.
You can be hired by a video creator to voice a radio or tv advertisement. This is to generate wide awareness about a product.
Additionally, voiceover artists make use of several accents based on the nature of the job. This online job can be done at the home, office, or anywhere.
An average salary of a voiceover artist is around $81,133 per year.
Recruiter
An online recruiter assists recruitment firms by digging the internet to find a suitable candidate for a job position.
It's often regarded as a profitable online job. Recruiters help a company search for the best applicant through social media platforms.
They administer and run interviews on behalf of the company and try their best to satisfy the company's needs. An average salary of a recruiter in a year is $48,651.
Social Media Specialist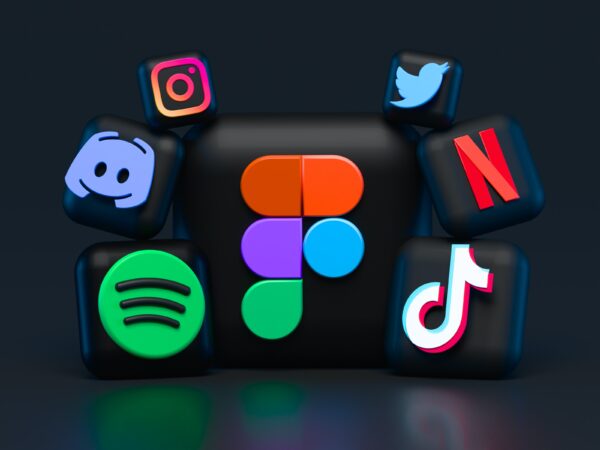 Today, most companies hire social media specialists to open, manage and control their social media accounts.
The job of a social media specialist is becoming a high-demand job due to the popularity of social media for marketing.
Social media specialists create amazing content to lure potential customers and expand company sales and brand awareness.
In a year, a social media specialist makes an average salary of $37,632.
Focus Groups
Don't be surprised that you can earn extra money by giving opinions.
Some sites will pay you for your opinion on a product or service.
One of these sites is Respondent – an online-paying site that pays you for your expert opinion on a topic.
Aside from Respondent, there are other focus study platforms that pay well for devoting an hour of your time to a topic.
Some survey sites will pay you between $5 to $50 for taking survey on a topic you are familiar with.
Survey taking is not a way to earn a steady income, but it's a great way to earn passive income.
As a focus group participant, You can earn $125 per hour for giving good opinions.
Check out my review of the best Focus Groups: 21 best paid focus groups online 
Photographer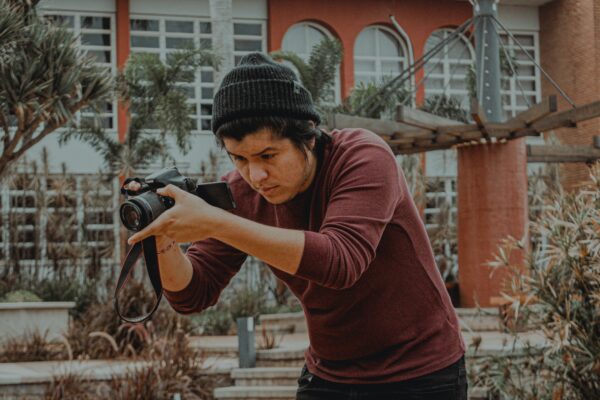 Aside from working as a photographer for ceremonies and occasions, you can also work as an online photographer for companies, website creators, etc.
Photographers take images of buildings, creatures, nature, places, products, etc. They make use of quality equipment like cameras and lighting to capture beautiful images.
They also adjust, design, and edit photos to make them look attractive.
Sites like Adobe Stock, Alamy, and Shutterstock pay photographers for taking unique shots.
An average salary of a photographer per year is $43,053.
Course Developer
One of the most versatile means of making money online is through course development.
It's about creating courses on different areas of study and then pasting them online for students to purchase and read. Skillshare is an example of a site for course developers.
Many students are out there who are willing to learn one or more courses online. You can start to earn money by using your online skills to assist others.
Today, course developers are making money online conveniently at home.
Graphic Designer
Graphic designers are online money makers. They are widely known for creating lovely visual communication designs.
They provide attractive designs to portray a brand's information. Graphic designers offer services such as logo design, advertisement, flyers, web pages, and more.
It's a skillful profession that can generate a huge amount of money. A graphic designer makes a sum of $47,169 in a year.
SEO Expert
Search engine optimization is a fantastic way of making money online. SEO experts help business owners to populate their websites.
They ensure that the business site appears among the top search keywords results whenever people browse for it online.
This job requires skill and experience in search engine optimization.
As an SEO expert, you can earn a lot of money from business owners, website creators, etc. You can earn$30 per hour or more, depending on your expertise.
Customer Service Representative
A reliable way to make money online is by becoming a customer service representative.
A customer service representative receives and responds to customer calls, attends to dissatisfaction, and notifies the customers about the company's good and available services.
In addition, a customer service rep provides accurate answers to customers' enquires and attends to customers' requests.
You can sit at home and make a consistent income as a customer service representative.
Virtual Friend
Don't be amazed! It is possible to earn legit money online by being a virtual friend to an individual.
This job is suitable for people who are good at talking and keeping people company. It's a very safe way to earn a passive income.
To get started, register yourself on any platform that pays for being a virtual friend. This platform includes rent a friend, rent a cyber friend, FriendPC, college raider, and more.
You can earn $50 per hour for being a companion to people.
Data Entry Clerk
The primary job of a data entry clerk is to enter vital and complete information into a company's database.
Data entry clerks examine the data for clarity and conformity. They also make the necessary update when due. They input correct information for smooth processing.
It's one of the highest online paying jobs. As a data entry clerk, you can make $31, 747 in a year.
Influencer
In today's world, one of the fastest means of making money online is by being an influencer.
To find success as an influencer, you need to have a huge number of active followers on any social media platform.
An influencer helps to promote business products and services. If you are really good at it, you can make more than $200,000 in a year.
YouTuber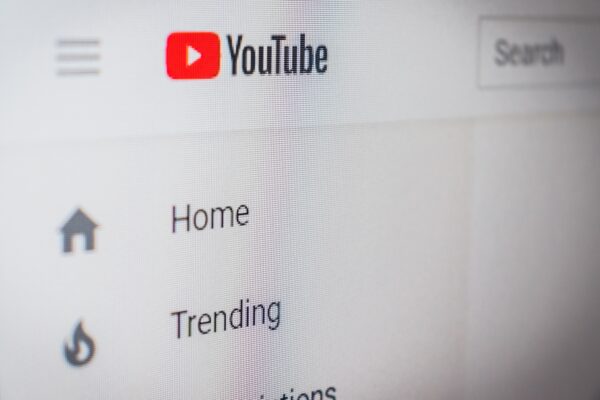 Currently, YouTube is one of the most visited sites in the world. It has a high number of visitors, and it also pays its creators.
Creating a successful YouTube account can earn you a huge amount of money. You can start with posting an advertisement, comedy skits, entertainment, educative posts, and other things that can attract audiences.
Most teenagers today aspire to own a YouTube account because it's a lucrative job. You can become a millionaire if you become a successful YouTuber.
Insurance Agent
The work of an insurance agent is to provide insurance policies to people.
The amazing part of this job is that you don't need to be hired by an insurance company before you can earn cool cash.
You can get affiliated with an insurance company, become a private insurance agent, and then sell a company's policies to people while receiving a commission for the policies sold.
Since most customers prefer to get their needs online, becoming an online insurance agent is your best choice.
Dropshipping
Dropshipping is one of the simplest ways to make money online. It does require owning a stock before commencing.
You will only work as an intermediary between a supplier and your clients.
Dropshipping is an online job that involves the selling of products. It is advisable to own a store on Amazon if you are a beginner.
If you are not a beginner, you can create a personal online store.
You can easily save up money and become comfortable with dropshipping.
Depending on the product you decide to sell, dropshipping allows you to make between $10 – $10,000 per month.
Check Out This Post: Dropshipping 101: How to Start a Dropshipping Business
Product Tester
Product testers ascertain and verify the standard of various products. This job is often referred to as one of the easiest online jobs.
As a product tester, you get hired by companies launching new products, and you get paid for testing the product and giving honest but professional feedback.
As an online product tester, companies will send their products to your location and demand that you send feedback to them online.
The average salary of a product tester is $40,262 in a year.
Call Center Representative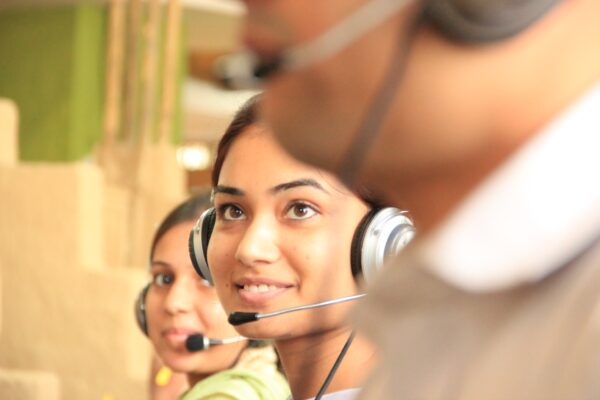 Call center representative is a legit online job that involves receiving customers' calls, managing dissatisfactions, and complaints, taking orders, and providing necessary information about a company product.
It's a popular and profitable online job. Call center representatives helps to discover customers' immediate needs and search for the possible best way to satisfy their demands.
An average salary of a call center representative in a year is $29,317.
Animator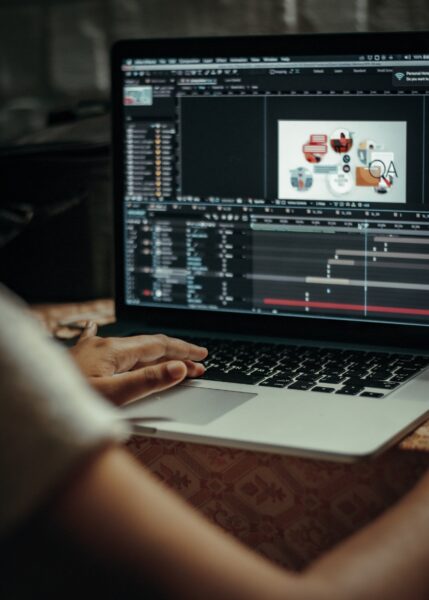 If you are good at art and have a creative mind, you can take the job of an animator.
Animators are people who create animated images, objects, and backgrounds for storytelling purposes.
This job can be done remotely, but it requires that you have certain equipment in your possession.
The job of an animator can earn you more than $38,529 in a year.
Lead Generation for small businesses
Many businesses are in need of an expert to assist their lead generation operation. As a lead generation expert, you can help businesses to generate high sales for their products and gain online recognition
It's a lucrative online job that enables you to make up to $1000 per month.
Consignor
There are many easy means of making money online. One of the jobs that can fetch you a huge income is the job of a Consignor.
A consignor acts as an intermediary between the supplier and customers.
They help suppliers to display products on social media platforms in order to get prospective buyers.
Through this, the consignors receive a commission based on certain agreements. As a consignor, you can earn up to 20-50% of the product sold.
Amazon FBA
This online job implies purchasing products from a distributor and putting them for sale on Amazon.
Amazon helps to handle both the shipping and storage of goods. Typically, Amazon is an online platform that has an enormous audience.
Therefore, selling goods on Amazon will attract high income. It's advisable that you should check the Amazon fees before engaging.
It's an online job that can bring you millions per year once you understand your ways with oy
This is one of the fastest money-making online jobs. Online Jurors get employed by lawyers to act as a pretend jury for a trial arrangement.
Online Juror
Some lawyers want to witness people's reactions to their arguments before they move to court for trials. And so they employ online jurors who listens to their arguments and provide expert feedback.
Sites like ejury offer this service; you can sign up and make your cool cash while sitting at home. Becoming an online juror can fetch you $150 per day.
Flipping Online or Retail Arbitrage
The job of a retail arbitrage demands that you purchase an item below the market price and sell it at a more higher price when it's in high demand.
It's a flexible job that can be done at home. As an online flipper, you can earn up to $100-$15,000 per month, depending how how high you fix your price.
Loan Processor
This lucrative online job enables you to earn money for assisting capable borrowers in processing applications that approves them for a loan.
Loan processors check some important information like financial status and capacity written in the borrower's application.
A loan processor examines a borrower's personal and business information in order to determine their qualification for a loan.
They monitor the transaction and act like an intermediary between the lender and the applicant.
As a loan processor, you can logically make your money online and earn at least $40,000 a year.
Also Read: Best Personal Loans with Low Interest
Highest Paid Jobs No Experience
You don't need to have an experience in a field before you can earn cool cash. Here are the five highest paid jobs that require no experience.
Customer Service Representative – Average Income of $55,000/year.
If you love listening to people's problems, the job of a customer service rep would be suitable for you. It doesn't require any degree or qualification.
All you need is good listening skills, communication skills, and attention to details.
Influencer – Average Salary of $56,000/per year.
Influencers are in high demand. People are willing to pay a ridiculously high amount of money for you to promote their product or service.
As an influencer, you have control over your income, and it's a job that can be done remotely.
To become a successful influencer, you need to have a huge following on any social media platform.
Content Writing – Average Salary $50,000/year
To become a successful content writer, you don't need a degree in a field of study. All you need is a good command of grammar and the ability to play with words.
A content writer can easily get jobs on platforms like Upwork and Fiverr.
Voiceover Artist – Average Salary $81,100/per year
If you have the ability to change your voice tone or copy people's voices then you can earn legit money even without experience or qualification.
Virtual Friend – Average Salary $50/hour
Virtual friends are people who get paid for their time and companionship. This job requires that you devote your time to being a friend to a specific person.
It doesn't require certification in a field. All it needs are skills such as communication skills, listening skills, and the ability to keep people happy.
The following sites offer jobs to people seeking to become virtual friend.
Rent a Cyber Friend
FriendPC
College Raider, and more.
Also Read: 22 Amazing Weekend Jobs That Pay Well
Best Paying Jobs in the World

Here's an overview of the three highest-paying jobs in the world. These jobs pay higher than the average, and they offer better working conditions as well.
Software Engineer – Average Salary $127,400 per year
This job requires a qualification in science, software, and math. A software engineer monitors, detects, tests, and troubleshoots any anomalies found in a system or software.
Surgeon – Average Salary $413,400 per year
Medical personnels who perform surgical operations on patients are paid well. But this job demands that you have a degree and a license to carry out surgeries.
Lawyer – $180,000 per year
Lawyers are in high demand, and so they are paid well for the services they offer. To practice law, you need a certification and license.
Marketing Manager – $104,000 per year
A marketing manager researches and identifies market trends in order to create effective marketing campaigns.
Every business and organization need the service of a marketing manager, and so they are paid well.
Anesthesiologist – $408,100 per year
Anesthesiologists are medical practitioners who administer anesthesia to patients before or during a surgical operation.
Anesthesiologists are needed in every medical center as the service they offer can determine the result of a surgical operation.
Easiest Jobs in the World
Pet Sitter: The average income of a pet sitter is $16/hour. Pet sitters are paid to care for pets in the absence of their owners.
2. Baby Sitter: As a babysitter, you get paid more than $15/hour to supervise kids. It is suitable for lovers of children.
3. Medical Research Volunteer: This is one of the easiest jobs in the world. You can get paid an average salary of $4000 per year for volunteering to partake in a medical research.
4. Ice Cream Tester: People with this job receive an average income of $30,700 per year. This job requires that you test ice creams and provide an expert feedback.
5. Video Game Tester: As a video game tester, you can earn $55,000 annually for providing expert feedback on a game.

Here's a list of the top ten highest paying jobs in the US.
Anesthesiologist – Average Income $408,000 per year.
Oral Surgeon – Average income of $310,000 annually
Surgeon – Average income of $413,000 annually
Gynecologist –Average income of $300,000 annually
Physician – Average income of $208,000 in a year
Lawyers – Average income of $180,000 annually
Psychiatrist – Average income of $220,000 annually
Software Engineers – Average income of
Financial Manager – Average income of $150,000 in a year.
Petroleum Engineer – Average income of $100,000 annually.