Last updated Mar. 12, 2023 by Favour Chinaza
Online jobs are becoming more popular globally and in the United States, with an increasing number of employees requesting some form of work-from-home arrangement. In addition, online jobs, or jobs that do not require in-person work, have become more prevalent as technology advances, such as video-conferencing tools, cloud-based software, and instant messaging apps. The 37 highest-paying online job is guaranteed to earn you enough not to feel money issues.
These are frequently the best jobs for people who want more flexibility in their work schedules and office environments. High-paying online jobs aren't a myth! The internet offers various means to earn passive income. And just like your day-to-day jobs, online jobs enable you to cater to your daily expenses.
Highest Paying Online Job Opportunities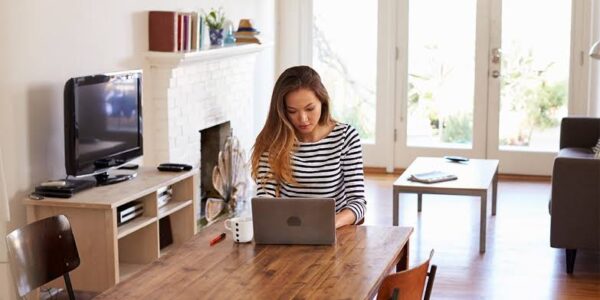 Online job opportunities are available in a wide range of industries for people with various levels of education, skills, and experience. Graphic design, tutoring, grant writing, and coding are some of the most popular online jobs. For some, online work is a side hustle that allows them to work more than one job, which means they can save for their next vacation sooner.
While many online job opportunities do not require a college degree, specialty training is an important step toward advancing to the highest-paying jobs online, particularly in web development or graphic design. There are numerous popular web design and web development certifications and dozens of online coding boot camps. Similar qualifications and courses are available for editing and writing.
This article reviews the 37 highest-paying jobs that provide a stable source of income
Related: 16 Best Online Jobs That Pay Weekly or Faster
Highest Paying Online Jobs – Earn $50,000+ At Home
1. Contract Coder/Programmer ($54,000-$89,200 Annual Salary range)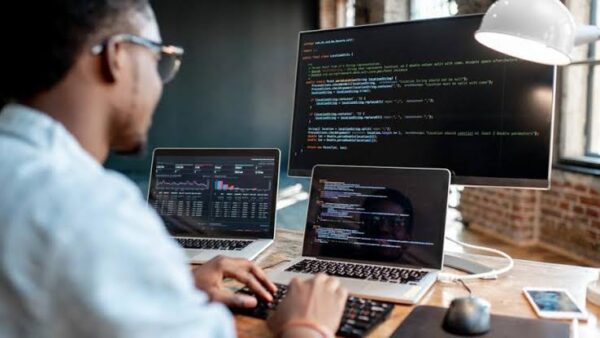 Because there is always a need for apps and programs to be developed, a Web developer(coder) has numerous opportunities. In-house software development, where one works on specific software for a company, testing out issues and debugging code, pays the best. However, working on software solutions sold to individuals or the general public can also earn a good living.
In essence, knowledge of coding languages can provide great flexibility. Programming skills are highly transferable, so workers can move to related fields if they wish, and programming is always in demand. For some, it's a complex field, but it can be very lucrative if your brain adapts well to such a systematic way of thinking.
2. Freelance Web Developers ($47,200-$76,200 Annual Salary range)
Web developers use advanced programming skills to create code that governs how websites work. As a result, professionals with experience in either front-end or back-end web development, or both, are typically in demand for the best freelance jobs (full-stack development). Front-end web developers focus on the design and visual aspects of a website.
In contrast, back-end specialists concentrate on the website's behind-the-scenes components or administrative areas that aren't visible to users. The best part about working as a self-employed web developer is earning $15 to $30 per hour or more, according to Upwork average rates. Furthermore, job opportunities in web development will grow to 13% by 2030.
Note: Web developers are people who write the code for websites. Programmers can build an app using any number of languages, like Python, Java, C#, JavaScript, and C++. HTML is mostly used to organize text, CSS to control how that text looks, and JavaScript to do work on the client side.
3. Contract Graphics Designer ($56,500-$79,500 Annual Salary range)
Graphic designers make a lot of money online. A contract graphic designer is a freelancer who works on design projects. As a self-employed worker, you make the visual parts of websites, update existing sites, and create ads, marketing materials, and any other visual asset the client needs.
You can also work on branding campaigns or help a company rebrand or improve its image with new logos and images. But, of course, you have to use design software like Adobe Illustrator, CorelDRAW, or Adobe InDesign to do your job. A graphic designer makes a sum of $47,169 in a year.
4. Freelance Web Designer($47,500-$79,500 annual Salary Range)
Web designers work with clients to create websites that meet their specific needs. A web designer's job description may also include updating existing websites. Anyone with creative and technical skills who can create high-quality webpages and other website features will thrive in this industry.
To manage various projects, you may need to learn specific programming languages, such as JavaScript, Python, or SQL, and proficiency in relevant software programs. On platforms like Upwork, you can earn between $15 and $30 per hour or more, depending on your experience. As a result, you'll be in high demand as a web designer, with job opportunities in this field expected to grow 13% by 2030.
Note: Graphic designers print ads, marketing materials, a logo, images for social media, and newsletters. On the other hand, web designers build websites, make them mobile-friendly, and are the ones to call when you want to make changes to speed up your website.
5. Marketing Automation Specialists ($54,500-$82,000 Annual Salary range)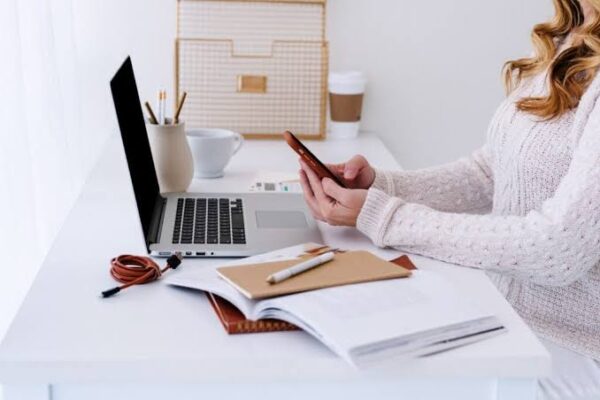 Marketing automation specialist is one of the highest-paid online jobs. An automation specialist uses software platforms and technologies to create effective online marketing campaigns with repetitive tasks done automatically. For example, marketing automation experts use these platforms to set up campaigns based on triggers and schedule emails to be sent regularly.
These campaigns aim to promote company products or services to current and potential customers online and through social media. Your knowledge of marketing automation tools is enough to land you this online job. However, many people who work in marketing automation have a bachelor's degree in marketing, computer science, or a related field. If you can use software like HubSpot marketing, Constant Contact, Moosend, Klaviyo, etc., and you've worked in marketing or sales, then this online job is for you.
6. Virtual Assistant ($26,000-$49,000 Annual Salary range)
Virtual assistant is one of the fast-paying online jobs, and they assist people in performing their executive, administrative and clerical duties. Clients hire virtual assistants to do various administrative tasks, such as entering data, setting up calendars, and managing email.
These professionals may run errands for their clients, like making restaurant reservations, setting up doctor's appointments, and buying things. With these services, clients can focus on day-to-day tasks, especially those who run small businesses. Most virtual assistants do tasks directly with the client or through freelance platforms.
Virtual assistants fix a meeting, check the calendar, make necessary phone calls, etc. It's a productive online job where you can make anywhere from $12 to $20+ per hour doing a wide range of administrative tasks. Most of the time, your experience will determine what kinds of projects you can do. To secure high-earning virtual assistant jobs and make money, learn how to become a successful virtual assistant. You can find the highest-paid remote virtual assistant jobs on FlexJobs, Upwork, Indeed, etc.
7. Technical Writers ($58,000-$86,200 Annual Salary range)
As the name suggests, technical writing is different from other kinds of writing. However, it is the highest paid of all the writing niches. It's usually much more accurate and precise because it involves writing and editing manuals or how-to guides.
The technical writer must have a great eye for detail because he must explain things clearly and exactly. If they aren't, the person following the technical specifications could make mistakes. Most of the time, you must do some research and go through several drafts to get things right. Technical writing is not for people who like to describe things creatively since a lot of it needs to be straight to the point and very accurate.
In some cases, technical writers don't need to have specific qualifications. However, having a degree in a related field can be helpful because it shows that you know a lot about a subject that can get very complicated. Most of the time, the requirements change based on how technical and niche the writing needs to be. It's also helpful to have a portfolio of good technical writing you've done in the past to show you can follow instructions.
8. SEO Consultant(($42,000-$78,000 Annual Salary range)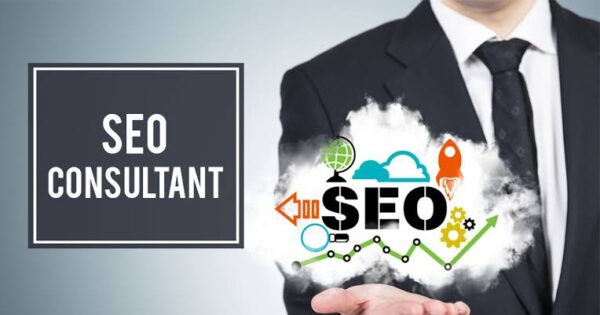 Being an SEO consultant is one of the highest-paying online jobs you can do, especially if you are versed in using the best SEO tools for ranking and tracking. As an SEO consultant, you know everything there is to learn about technology, processes, and techniques for search engine optimization (SEO). In addition, you know about the most up-to-date SEO and online marketing strategies. Your goal is to help your clients' websites get more traffic by ranking them higher in Google search results.
Common tasks include figuring out the client's goals, making an online marketing plan, optimizing website pages, doing keyword research, writing content, and fixing technical problems. Many SEO consultants give their clients a detailed plan, while others offer more services and finish the different parts of the plan.
9. Social Media Manager ($35,000-$61,500 Annual Salary range)
Social media is a good way for businesses to get their products and services in front of the people they want to reach. Social media managers help brands develop and implement marketing plans that bring in more leads. Today, most companies hire social media specialists to open, manage and control their social media accounts.
The job of a social media manager is becoming a high-demand job due to the popularity of social media for marketing. As a freelance social media manager, you can work with multiple brands and help them improve their communication on social media sites.
Clients usually expect you to give them expert advice on creating and targeting content, so you'll need to show that you know how to use different social media channels. As a result, you can expect to make between $14 and $35 per hour. In addition, you will earn more if you know how to use many social media management tools because this is what clients are looking for. As a result, social media managers make an average salary of $37,632.
10. Virtual Recruiter ($41,500-$73,000 Annual Salary range)
Many of the highest-paying online jobs for virtual recruiters let you work from home or another remote location with internet access. They are often posted by companies looking for motivated people willing to do online jobs that won't ask you to pay for leads or set up a job application. You need to take time and vet prospective employees for these companies.
Only apply for jobs with well-known companies with a good online presence and reputation, and stay away from job postings that ask for money.
11. Freelance Data analyst ($25,000-$51,000 Annual Salary range)
Data analyst jobs are one of the highest-paid online jobs. As a freelance data analyst, you can help clients look at specific pieces of data about transactions or events that happened in the past. As a result, you'll play a big part in finding important trends in customer behavior or other business areas. This will help companies make decisions about day-to-day operations that are well-informed. In addition, data analysts help businesses of all sizes better predict what will happen in the future. Your job is to use big data gathered from many operational sources.
The average hourly rate for a data analyst ranges from $20 to $50. Even though many data analysts work full-time for companies of all sizes, freelance platforms offer a steady stream of well-paid projects.
12. Translator ($36,000-$89,000 Annual Salary range)
You could make money as a translator or interpreter if you know more than one language well. That's because the internet is used worldwide and allows companies to be seen in places where English isn't the main language. Google Translate is fine for simple translations, but websites or businesses that need accurate translations should hire a professional translator. As a translator, you have to change languages in a way that makes sense grammatically and sends the right message to the user.
In many situations, knowing both languages' idioms and other small details makes a huge difference. Many companies only need bilingual translators, but the best ones are multilingual. The company's translation needs determine language expertise.
To demonstrate your language skills, you should have relevant field qualifications. Some jobs require a written test to demonstrate your skills, but they pay less. Good word-of-mouth can lead to more contracts over time. The best jobs require technical writing and multidisciplinary skills to translate.
13. Freelance CopyWriters ($42,000-$76,200 Annual Salary range)
Copywriting is one of the highest-paid online jobs to make money. Copywriting generally pays more than content writing though there are other ways to make money as a freelance writer. As a freelance copywriter, you might write newsletters, ads, emails, e-books, articles, and other polished content that gets people's attention.
The U.S. Bureau of Labor Statistics (BLS) says that between 2020 and 2030, this field will likely add 9% more jobs. Though statistics show that about 15,400 writing jobs open up in the U.S. every year, the number is probably much higher for freelancers who can work with clients from all over the world. You can earn between $19 and $45 per hour doing freelance copywriting jobs.
14. Business Consultant ($28,420-$72,600 Annual Salary range)
Business consultancy is one of the highest-paid online jobs to make a lot of money. Business consultants help their clients learn more about how to run their businesses.
Most of the time, the professional is involved in figuring out how to solve difficult business problems. For example, companies usually hire consultants to get advice on improving their day-to-day operations or making more money. The consultant may be an expert in one or more business areas, such as marketing, finance, or human resources.
As a freelance consultant, you can work with different business owners simultaneously, which lets you make the most money possible. You can always come up with profitable business ideas for your clients aside from business management Consultations. The average hourly rate for a business consultant is between $28 and $98. It depends on the consultant's skill level and the project size.
15. Online Photographer ($26,000-$50,000 Annual Salary range)
Photography is an expensive hobby and one of the highest-paid online jobs. Shutterstock, Alamy, and Istock photos sell a lot. You can take pictures of people, but they also take pictures of nature, art, animals, and many other things. Photographers can take photos for themselves or other people, groups, or businesses.
Fiethee, professional photographers advise about places, settings, and poses before the photo shoot based on what they know. Photographers usually use a camera, a tripod, different camera lenses, photo editing software, and backgrounds. Professional photographers can do contract work on their own or work for a company or agency as a full-time online employees (Get the images and submit them without having to show up in the office daily).
If you capture quality photos, you can find the best websites to sell your stock photos online for money. An average salary of a photographer per year is $43,053.
16. Proofreader ($33,000-$68,200 Annual Salary range)
A proofreader is like a freelance editor, but their job is much more specific. In each case, a proofreader is given paperwork or articles to read and check to see if they are well-written and use correct grammar. There are a lot of proofreading jobs online to pick from.
Unlike an editor, a proofreader rarely changes or suggests changes to the text. Instead, they only look at the information given and don't consider what a company needs from the content. Because of how it's done, proofreading is often paid by the hour, but anyone who can quickly spot typos and grammatical mistakes can do it.
One big benefit is that you don't usually need qualifications to proofread. Even if you have a certificate in the main language, you may still have to take tests to see how fast and accurately you can speak. For some types of proofreading, like in the medical or legal fields, it can help to have a background in those fields so that you can fully understand what you are reading.
Most people can fit this job into their schedules, especially if they do contract work that can be done at any time of day. You can make up to $7,000 per month as a professional proofreader. You can find the highest paying proofreading jobs on job boards like Journalism Jobs Media Bistro Proofread Anywhere Course.
17. Online Tutor ($33,100-$66,400 Annual Salary range)
If you have a background in education or know a lot about a certain subject, tutoring can be a great way to make money while working from home. Video conferencing software allows tutors to meet with their students and pupils from afar and talk about specific issues. They can also send homework and other work to students by email so that they can keep up with their work.
Online tutoring gives you some freedom, but you can usually fit it in with other things in your life. For example, an online tutor can use other time to grade homework and projects by setting certain days or times aside for tutorial meetings. In addition, an online tutor usually adds to a more traditional learning method by letting the student study a problem area.
To become an online tutor, you need to know a lot about the subject, and certifications and qualifications help a lot. But in some fields or if a student wants to learn more about something for fun, there may not be a need for official qualifications for an online tutor. The average salary for an online Tutor is $40,391.
18. Customer Service Representative ($25,000-$67,600 Annual Salary range)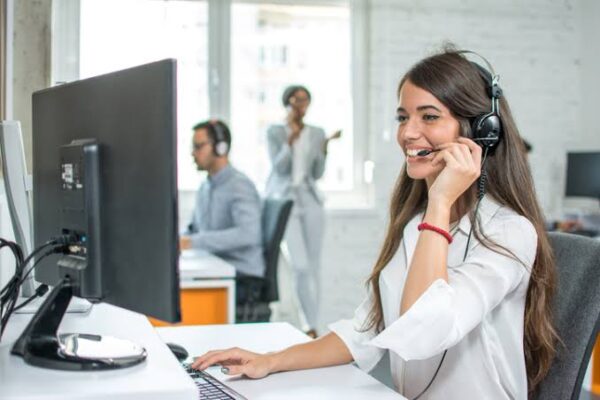 Customer service jobs are one of the highest-paid online jobs of 2023. Many customer service jobs no longer need people in a contact center to take calls or answer emails. Instead, they can be done from home. From there, workers can do a lot of different things. Depending on their company, they may have to deal with the public or staff from other departments.
Most of the time, customer service means taking calls through VoIP software or video conferences. Queries can be as simple as answering a question about a product or helping with a payment problem, so it's important to adapt quickly to different situations. In addition, IT support issues can sometimes be solved by connecting remotely to another user's computer.
It is important always to have a good attitude and help others. Most of the time, you don't need any special skills, but this can change depending on the type of customer service you need to do. For example, if you work shifts, you need to be able to be on call sometimes so that you can handle email support problems quickly.
19. Freelance Content Writer ($28,420-$72,600 Annual Salary range)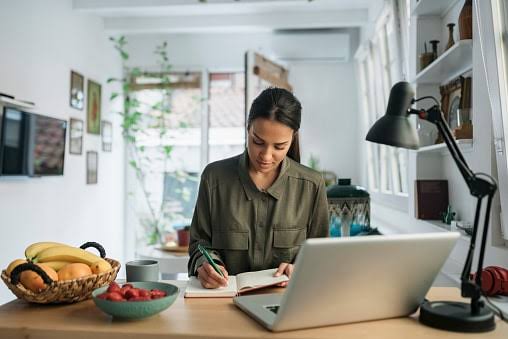 Content writing is one of the most profitable online jobs for people with great writing skills. Companies pay freelance writers to provide them with well-structured articles. Sites like Upwork and Fiverr offer a platform to get content writing gigs. As a content writer, you get paid to write plagiarism-free articles. It doesn't require much experience to become a freelance writer.
All you need is a good grammar command of a language and a creative mind. The average salary for a content writer per year is $45,042.
20. Blogging ($34,000-$78,600 Annual Salary range)
Blogging is one of the best ways to earn active income. Bloggers do research and gather the best ideas for blog posts on their websites. To make money as a blogger, you must create amazing blog content that contains sponsored ads, displayed ads, and more.
Some blog posts only take an hour or two to write, while others take weeks to plan and research. It all depends on the type of job and how much money it pays. Some smaller roles may even require bloggers to figure everything out independently, but these are usually lower-paying jobs. On the other hand, many bloggers make a lot of money; you can research and learn from them.
Though most online blogging jobs don't require formal qualifications, it's important to keep up with the latest trends and keep yourself motivated. Often, you also need to know how to use WordPress or a similar content management system (CMS) and have some basic image editing skills. You can promote your content through various social platforms to generate leads and audiences. On Average, bloggers earn $37,000 a year.
21. Book Keeping ($22,720-$58,300 Annual Salary range)
Bookkeeping is one of the most amazing highest paid online jobs that do not require a degree. It's a service needed by most organizations. A bookkeeper keeps track of and manages a business's financial records. Bookkeeping is different from accounting in that you don't have to be certified to do it. Instead, you only need to know how to use different accounting software and have a mathematical and organized mind to do bookkeeping.
Creating and posting journal entries in bookkeeping software is a common way to keep track of financial transactions. Common tasks include reconciling accounts, processing payrolls, and sending invoices to customers or clients. It's important to be organized and compare the records of two different accounts when necessary to spot mistakes or differences.
Many businesses like to hire bookkeepers who work from home because they can pay them by the hour or for a set amount of time. However, this bookkeeping job gives you flexibility, and you can make a lot of money while still taking care of your other jobs. All you need is to be methodical, have a sense of responsibility, and be good at math. You can earn $18-$45 per hour as a bookkeeper.
22. Public Relations Manager ($39,000-$75,400 Annual Salary range)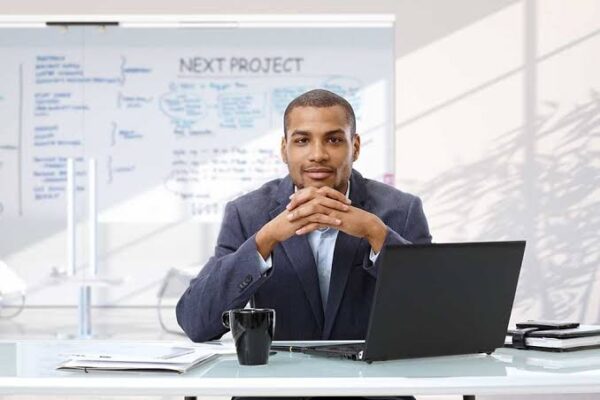 Managers of public relations (PR) managers help companies develop good PR strategies that give an organization a good name. For example, regular tasks could include writing polished press releases, getting to know key media contacts, and handling crises. In addition, companies in many industries need experienced PR professionals to help to improve their communication with the public through various channels, such as social media.
To be successful, you need to have experience and qualifications in media, online marketing, and other related fields. Once you have a lot of experience with the hardest PR campaigns, you can apply for the most well-paid freelance jobs. For example, consulting jobs in public relations pay between $50 and $100 per hour. Analysts think that by 2030, the number of jobs for public relations managers will grow by 13%.
23. Insurance Agent ($30,500-$60,500 Annual Salary range)
Insurance agents call people interested in buying a car, home, travel, medical, or life insurance. Insurance agents tell customers what their policies cover and help them renew, change, or transfer their policies. Also, insurance agents get information from customers and look at it to find the best approaches for them. Finally, insurance agents help customers find out their needs and give talks about the different policies available.
The amazing part of this job is that you don't need to be hired by an insurance company before earning cool cash online.
You can get affiliated with an insurance company, become a private insurance agent, and then sell a company's policies to people while receiving a commission for the policies sold. Since most customers prefer to get their needs online, becoming an online insurance agent is your best choice.
24. Travel Agent ($29,000-$43,500 Annual Salary range)
Most people find it convenient to hire travel agents to book, secure, and prepare a perfect place for their holiday. Typically, many companies employ online travel agents to make their travel plans and accommodations at affordable prices. As a result, people use travel agents to plan and book trips. They can plan flights, buy tickets, talk to airlines, find places to stay, ways to get around, and things to do, and do research to find the best way to plan a trip, including other whole itineraries.
Travel agents help people plan their vacations by advising them on everything from activities to flights. They also sell travel packages, including hotels, flights, and tours. They look at many different offers and flights to find the best one for you.
You can start working as an online travel agent if you have good knowledge of traveling and destinations. Professional travel agents earn between $29,000-$43,000, especially luxury travelers. Therefore, this online job is regarded as one of the highest-paying jobs.
25. Online English Teacher ($33,500-$44,500 Annual Salary range)
Teaching online as an English teacher is one of the most comfortable jobs. As an online English teacher, it's your job to teach a virtual English course to students who want to learn more. You also have to teach and test the students in several different ways. Your daily tasks include making plans for the curriculum and lessons, which you may be able to do with the help of an e-Learning specialist.
You also teach English language and literature, lead class discussions, and grade weekly homework, quizzes, and tests. You often talk with students about these parts of the course through email, online video chat, or text chat. There are a lot of good sites that pay high amounts to English teachers online.
iTalki: iTalki lets you set your rates as a "community tutor" for adults
VIPKid: VIPKid allows you to teach Chinese kids English online for $22 an hour.
Magic Ears: Magic Ears teaches 4-12-year-olds for $20–$26 per hour.
Becoming an online English teacher requires a bachelor's degree in any academic field, mainly in English. You can earn $22 per hour as an online English teacher.
26. Email Marketer($31,500-$65,000 Annual Salary range)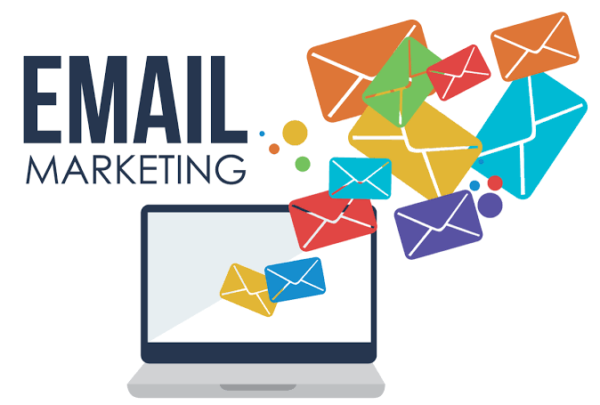 An email marketer writes creative, interesting copy for emails sent to current customers and people who might become new customers. In this job, you work closely with clients or the sales team to set sales goals for institutions. You also look for promotions that could help your campaign and work with other people in the marketing department to develop ways to get people to know about your brand.
Then, you write copy that expresses and reflects these different goals and visions to get people to buy products or services from the company. Finally, at various points in the campaign, you must look at your strategies to determine how much money you're making back.
27. Online Tutor ($32,000-$52,000 Annual Salary range)
A tutoring job is a high-paying online job that is widely open for people with teaching expertise. An online tutor helps students with schoolwork via video calls, instant messaging, and screen sharing. As an online tutor, you can work with one student at a time or with a group of students studying the same subject.
Your job is to make a lesson plan for each session and teach students who are having trouble or want to brush up on their skills in a subject or learn new ones how to study. Below are some high-paying tutoring sites to check out:
GigEd: Certified teachers can work online gigs like GigEd
Chegg: Chegg offers $20-an-hour online tutoring via video call in many subjects.
Studypool: Students post homework questions and offer a price based on time and difficulty. Studypool advertises $7,500 monthly earnings.
Besides teaching skills, learn to work withonline course software for learning and teaching to upgrade your skills. An average salary of an online tutor in a year is $54,298.
28. Video Editor ($32,005-$60,000 Annual Salary range)
Videography is recording events and editing them to make a good presentation. To succeed in this field, you must know how to film and edit videos. You can work as a freelancer or with other experts to get the job done quickly and right. Weddings, corporate seminars, and parties are all events that need a professional videographer's help.
You can keep getting high-paying videography jobs by advertising your services on Upwork. The average hourly wage for a videographer is between $15 and $30.
29. Voiceover Artist $21,500-$48,500 Annual Salary range)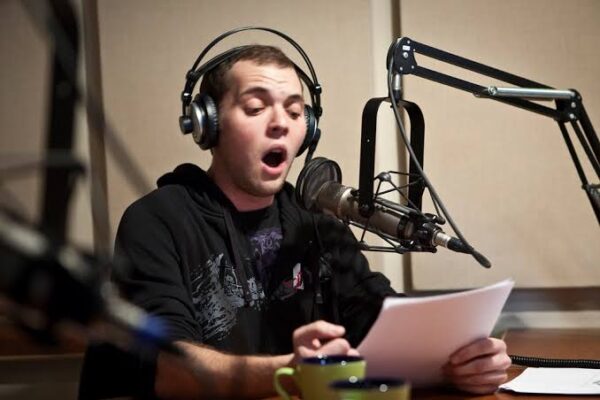 Many people with peculiar voices can work as voiceover artists. It's an online job that deals with video marketing. There are two main paths to becoming a voiceover artist:
Create a freelancing profile and sell your services there.
Join one of the many sites dedicated to voiceover artists.
Snap Recordings, Voices.com, Voice123, and Voice Bunny are a few of these websites.
A video creator can hire you to voice a radio or tv advertisement to generate wide awareness about a product. Additionally, voiceover artists use several accents based on the nature of the job. This online job can be done at home, office, or anywhere. An average salary of a voiceover artist is around $81,133 per year.
30. Search Engine Optimisation Specialist ($41,500-$64,500 Annual Salary range)
Search engine optimization is a fantastic way of making money online. SEO experts help business owners to populate their websites. They ensure that the business site appears among the top search keywords results whenever people browse for it online.
A Search Engine Optimization (SEO) Specialist works to improve how web crawlers from search engines see a website. As an SEO specialist, it's your job to change the site's layout, copy, and content and find new ways to help your client get higher in search results. You use the best keyword rank tracking software, figure out which search keywords will bring the most money, and naturally work them into your client's website. You might also need search engine marketing (SEM) skills since keywords are a big part of this type of marketing.
This job requires skill and experience in search engine optimization. As an SEO expert, you can earn money from business owners, website creators, etc. You can earn$30 per hour or more, depending on your expertise.
31. Ads Manager ($23,500-$52,000 Annual Salary range)
Bloggers and website owners spend a lot of time on SEO, social media, and building their brands, so few of us have time to learn how to make ads that work. Whether you use Google Ads or Facebook Ads, you've won if your campaign makes money. Today, many people are learning about Facebook Ads and figuring out how to create ads that sell. Then, they try to sell their services to big brands with the idea that they will make a Facebook ad that will bring in more money for that brand.
Because the company knows they'll make money, these online jobs usually pay pretty well and can be set up on a $500–$5,000 monthly retainer per client. Thousands of people make a lot of money online by managing ads for other businesses. It's a trend that's getting bigger and won't go away.
If you've never used Facebook Ads or Google Ads before, it could take months to figure out how they work. However, some great free videos online will teach you how to make successful ad campaigns, and once you get one or two clients, you could be making a lot of money.
32. Freelance Editors ($33,500-$44,500 Annual Salary Range)
Editors are very important to the editing process because they look over and change written texts to ensure they follow certain rules. They look at syntax, punctuation, flow, style, and facts, among other things. Editing is a very important part of making good content.
If you can spot mistakes in grammar and other areas, you might be able to work as a freelancer in this field. On Upwork, it is easy for editors to find freelance jobs that pay well. On average, copyediting jobs usually pay between $20 and $40 an hour, depending on experience and other factors.
33. Online Course Developer ($25,000-$61,000 Annual Salary Range)
Course development is one of the most versatile means of making money online. It's about creating courses on different areas of study and then pasting them online for students to purchase and read. Skillshare is an example of a site for course developers.
Many students are out there who are willing to learn one or more courses online. In addition, you can earn money by using your online skills to assist others. Today, course developers are making money online conveniently at home. Start with Teachable, Coursera, and Udemy.
34. Data Entry Clerk ($22,000-$42,000 Annual Salary Range)
The primary job of a data entry clerk is to enter vital and complete information into a company's database. Then, data entry clerks examine the data for clarity and conformity. They also make the necessary update when due. Finally, they input the correct information for smooth processing. It's one of the highest online-paying jobs. You can earn $31,747 in a year as a data entry clerk.
35. YouTuber/YouTube Manager ($33,000-$58,000 Annual Salary Range)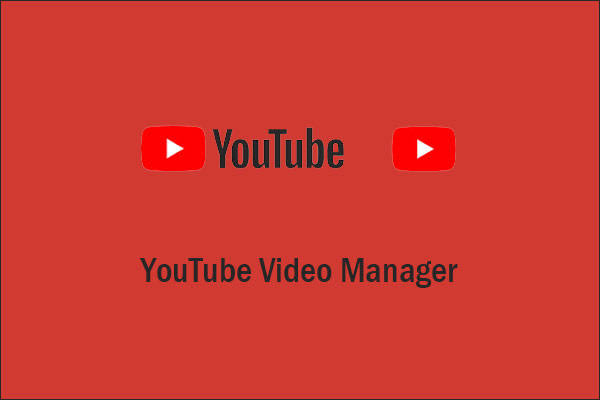 Currently, YouTube is one of the most visited sites in the world. It has a high number of visitors, and it also pays its creators. Creating a successful YouTube account can earn you a huge amount of money. You can post advertisements, comedy skits, entertainment, educative videos, and eye-catching uploads.
You can also work as a YouTube manager. You will assist the channel owner with thumbnails, keyword research, writing descriptions, writing subtitles, editing videos, engaging with the community, sharing the video on other social media channels, and much more as a YouTube manager.
To become a YouTube manager, you do not need a degree or formal education, but you will need some experience. You can begin by working for free on smaller YouTube channels to learn the ropes before finding larger channels willing to pay you for assistance.
36. Amazon FBA
This online job implies purchasing products from a distributor and selling them on Amazon. Amazon helps to handle both the shipping and storage of goods. Typically, Amazon is an online platform that has an enormous audience.
Therefore, selling goods on Amazon will attract high income. However, you should check the Amazon fees before engaging. It's an online job that can bring you millions per year once you understand your ways with Amazon. It is one of the fastest money-making online jobs. Online Jurors get employed by lawyers to act as a pretend jury for a trial arrangement.
37. Affiliate Marketer
Affiliate marketing is a fast-paying online job. It is a lucrative online job that enables you to generate a consistent source of income. It involves advertising and recommending a particular product or service to potential buyers. Once they purchase the product, you will receive a commission. In addition, there are high-paying affiliate products that you can register with such brands.
To make cool cash as an affiliate marketer, you must create captivating content on any social platform. This content must trigger your audience to click on a link that directs them to make a purchase. You will earn a commission upon clicking the link and making a purchase. An affiliate marketer can earn an average income of $100,000 in a year.
Other Higher Paying Online Jobs of 2023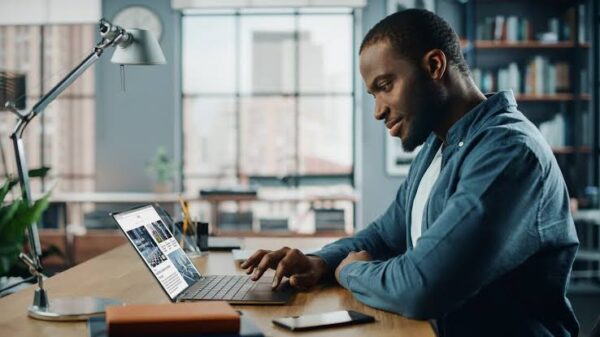 Personal Trainer ($35,000-$57,000 per year)
Personal trainers are certified health and fitness experts who have gone to school to learn about health and fitness. They help their clients reach their fitness goals by getting them motivated, teaching them the right techniques, and holding them accountable for their fitness and health goals. They may also keep track of the progress of their clients. Personal trainers often work in fitness centers, gyms, community centers, and corporate settings.
Transcriptionist
Transcriptionist is a high-paying online job that deals with audio recording. It involves writing a transcript of recordings. It's a lucrative online profession that requires familiarity with the keyboard, speed, and accuracy. Most transcriptionists are skillful in both writing and listening.
They work on audio files, clarify, and elucidate the messages into written words. Most importantly, they keep records for future reasons. As a transcriptionist, you can work at home and get paid easily. You can earn a sum of $45,000 in a year. You can find the highest-paying transcribing jobs on Transcribe Me, Transcribe Anywhere, Scribie, Rev, etc.
Animator
If you are good at art and have a creative mind, you can take the job of an animator. Animators create animated images, objects, and backgrounds for storytelling purposes. You can do this animator job remotely, but you must possess certain equipment. The job of an animator can earn you more than $38,529 in a year.
Medical Transcriptionist
A medical transcriptionist deals with summarizing and translating medical reports into writing. It's a profitable online job that involves interpreting and converting videos or audio recorded by medical practitioners into scripts. This job requires accuracy and speed. Becoming an online medical transcriptionist requires a certificate. With this job, You can sit at home and earn $25 per hour.
E-book Author
This online job is for writers specializing in story writing and other kinds of writing. You can publish your e-book on Amazon's Kindle Direct Platform and secure up to 70% of your book sales on this platform.
Furthermore, e-book authors earn a lot of money from their published books on various paying websites. So it's worthwhile and lucrative for book writers.
Focus Groups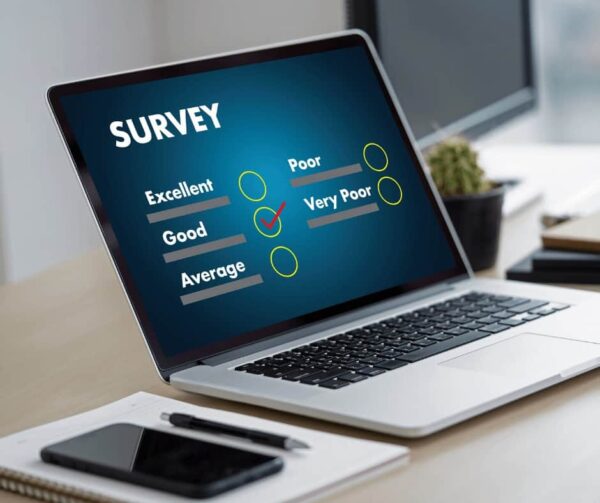 Don't be surprised that you can earn extra money by giving opinions. Some sites will pay you for your opinion on a product or service. In addition, there are a lot of best-paid focus groups that pay you for your expert opinion on a topic.
Aside from Respondent, other focus study platforms pay well for devoting an hour of your time to a topic. Some survey sites will pay you between $5 to $50 for taking a survey on a topic you are familiar with. Survey-taking is not a way to earn a steady income but a great way to earn passive income. As a focus group participant, You can earn $125 per hour for giving good opinions.
Influencer
In today's world, being an influencer is one of the fastest means of making money online. To succeed as an influencer, you need to have many active followers on any social media platform. In addition, an influencer helps to promote business products and services. You can make more than $200,000 a year if you are good at it.
Dropshipping
Dropshipping is one of the simplest ways to make money online. It does require owning a stock before commencing. You will only work as an intermediary between a supplier and your clients.
Dropshipping is an online job that involves the selling of products. Owning a store on Amazon is advisable if you are a beginner. However, you can create a personal online store if you are not a beginner.
You can easily save up money and become comfortable with dropshipping. Dropshipping allows you to make between $10 – $10,000 per month, depending on the product you decide to sell.
Product Tester
Product testers ascertain and verify the standard of various products. This job is often referred to as one of the easiest online jobs. As a product tester, you get hired by companies launching new products, and you get paid for testing the product and giving honest but professional feedback.
As an online product tester, companies will send their products to your location and demand that you send feedback to them online. The average salary of a product tester is $40,262 in a year.
Call Center Representative
A call center representative is a legit online job involving receiving customers' calls, managing dissatisfactions and complaints, taking orders, and providing necessary information about a company product.
It's a popular and profitable online job. Call center representatives to help discover customers' immediate needs and search for the best way to satisfy their demands. An average salary of a call center representative in a year is $29,317.
Lead Generation for Small Businesses
Many businesses require an expert to assist their lead generation operation. As a lead generation expert, you can help businesses to generate high sales for their products and gain online recognition. It's a lucrative online job that enables you to make up to $1000 per month.
Consignor
There are many easy means of making money online. One of the jobs that can fetch you a huge income is the job of a Consignor. A consignor acts as an intermediary between the supplier and customers.
They help suppliers display products on social media platforms to get prospective buyers. Through this, the consignors receive a commission based on certain agreements. As a consignor, you can earn up to 20-50% of the product sold.
Online Juror
Some lawyers want to witness people's reactions to their arguments before they move to court for trial. And so, they employ online jurors who listen to their arguments and provide expert feedback. Sites like ejury offer this service; you can sign up and make cool cash while sitting at home. Becoming an online juror can fetch you $150 per day.
Flipping Online or Retail Arbitrage
The job of a retail arbitrage demands that you purchase an item below the market price and sell it at a higher price when it's in high demand.
It's a flexible job that you can do at home. As an online flipper, you can earn up to $100-$15,000 per month, depending on how high you fix your price.
Online Loan Processor
This lucrative online job enables you to earn money by assisting capable borrowers in processing applications that approve them for a loan. First, loan processors check important information like financial status and capacity written in the borrower's application.
A loan processor examines a borrower's personal and business information to determine their qualification for a loan. Then, they monitor the transaction and act as an intermediary between the lender and the applicant. As a loan processor, you can logically make your money online and earn at least $40,000 a year.
Highest Paid Online Jobs With No Experience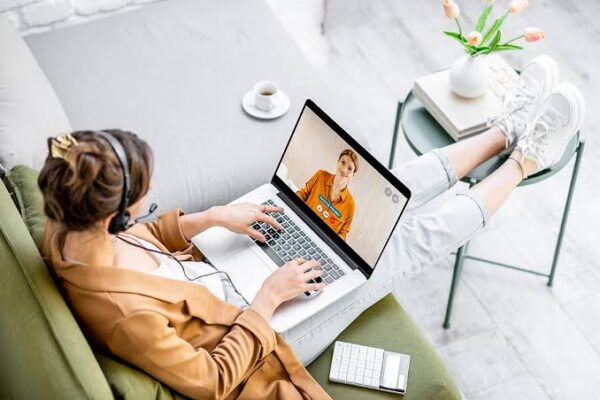 You don't need to have an experience in a field before you can earn cool cash. Here are the five highest-paid jobs that require no experience.
Customer Service Representative – Average Income of $55,000/year.
If you love listening to people's problems, the job of a customer service rep would be suitable for you. It doesn't require any degree or qualification. However, you need good listening skills, communication skills, and attention to detail.
Influencer – Average Salary of $56,000/per year. Influencers are in high demand. People are willing to pay a ridiculously high amount of money for you to promote their product or service.
As an influencer, you have control over your income, and it's a job that you can do remotely. To become a successful influencer, you need to have a huge following on any social media platform. Popular social media niches include:
Digital Marketing
Fashion or beauty
Food and cooking
Brand Ambassador
DIY and home improvement
Lifestyle and travel
Finance influencer
Content Writing – Average Salary $50,000/year
To become a successful content writer, you don't need a degree in a field of study but a good command of grammar and the ability to play with words. After that, a content writer can easily get jobs on platforms like Upwork and Fiverr.
Voiceover Artist –
Average salary $81,100/per year
If you can change your voice tone or copy people's voices, you can earn legit money even without experience or qualification.
Virtual Friend – Average Salary $50/hour
Virtual friends are people who get paid for their time and companionship. This job requires that you devote your time to being a friend to a specific person. It doesn't require certification in a field. All it needs are communication, listening, and keeping people happy.
Also Read: 22 Amazing Weekend Jobs That Pay Well
Best Paying Jobs in the World
Here's an overview of the three highest-paying jobs in the world. These jobs pay higher than the average, and they offer better working conditions as well.
Software Engineer – Average Salary $127,400 per year
This job requires a qualification in science, software, and math. A software engineer monitors, detects, tests, and troubleshoots any anomalies found in a system or software.
Surgeon – Average Salary of $413,400 per year
Medical personnel who perform surgical operations on patients are paid well. But this job demands you have a degree and a license to carry out surgeries.
Lawyer – $180,000 per year
Lawyers are in high demand, so they are paid well for their services. However, to practice law, you need legal certification and a license.
Marketing Manager – $104,000 per year
A marketing manager researches and identifies market trends to create effective marketing campaigns. Every business and organization needs a marketing manager's service so they are paid well.
Anesthesiologist – $408,100 per year
Anesthesiologists are medical practitioners who administer anesthesia to patients before or during a surgical operation. Anesthesiologists are needed in every medical center as their service can determine the result of a surgical operation.
Easiest High-Paying Jobs in the World
Pet Sitter: The average income of a pet sitter is $16/hour. Pet sitters are paid to care for pets without their owners.
Baby Sitter: As a babysitter, you get paid more than $15/hour to supervise kids. It is suitable for lovers of children.
Medical Research Volunteer: This is one of the easiest jobs in the world. You can get paid an average salary of $4000 per year for volunteering to participate in medical research.
Ice Cream Tester: People with this job receive an average income of $30,700 annually. This job requires that you test ice creams and provide expert feedback.
Video Game Tester: As a video game tester, you can earn $55,000 annually for providing expert feedback on a game.
What Is An Online Job?
We define an online job as any opportunity that allows you to make a full-time income online.
The many legitimate opportunities to make extra money from home that do not generate a full-time income are missing from our list. Most common among these are getting paid to take online surveys, watching videos, and playing games. While it's possible to earn a few hundred dollars a month with these ideas, they're not real work-from-home jobs.
How Much Do Online Work-From-Home Jobs Pay Per Year?
When you work from home, you'll usually (but not always) be classified as an independent contractor. That means you're working on a per-hour or per-project basis rather than for a set annual salary. As a result, your yearly earnings can vary widely based on several factors. For example, if you're organized, motivated, and efficient, you can often earn more money for the same amount of work compared to a more traditional work environment.
But on the flip side, if you find it difficult to stay focused and tend to coast through the day, you might make significantly less. That's because you're only getting paid for your work as a freelancer or contractor. Being at home can be distracting, and it's easy to end up with only four billable hours after an eight-hour workday.
Your take-home pay will also depend on the contracts you can win. For example, you'll make a lot more money as a paid social media manager than you will by doing online data entry jobs.
How Do You Get Paid From Online Jobs?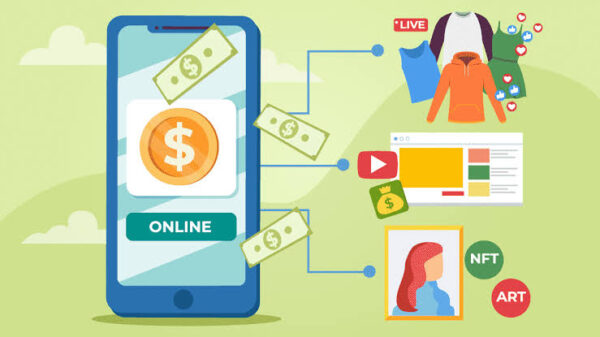 As an online contract worker, you will most likely be paid via PayPal or Venmo. However, a company may insist on mailing you a check or transferring funds directly to your bank account for larger jobs.
You may be able to select your payment method at times, as the type of work determines the payment method.
● Third-Party Website Payment
If you offer your services through a third-party website, such as Upwork, the third party will take a small percentage of your earnings because it facilitates the transaction. However, if you work directly with clients, you must invoice them and arrange payment with them.
Always request payment through PayPal because it is simple and secure. If you offer your services to a website in exchange for money, the website will usually pay you directly. You will be paid either weekly, monthly, at project milestones, or when the job is completed.
You may be able to 'withdraw' your funds only after your 'balance' reaches a certain amount. Carrying a balance is common when you get paid in small amounts, such as on stock photography or survey websites.
Before agreeing to complete a job, always double-check the payment process. For example, Amazon's M Turk frequently pays employees with Amazon gift cards.
How Do You Avoid Online Job Scams?
Despite the prevalence of remote jobs and the growing number of people working this way, many people are hesitant to give their time and personal information to clients they've just met or a website they've never heard of. They are concerned about being duped or scammed.
Although numerous scams and illegitimate jobs are available, you can avoid them by exercising caution.
Online research on the company
Do a quick Google search for the company if it appears interested in hiring you for remote work. You should be able to find feedback from Glassdoor, Trustpilot, or another website. The research will help you determine whether the organization is legitimate.
● Request 50% of the total payment upfront.
If you're dealing with a potential client directly and are concerned that the client will not pay, request a 50% payment upfront rather than waiting until you've submitted the work to request payment.
For Freelance Work, Use a Third-Party Site
If you work as a freelancer and use a third-party site to find clients, never agree to leave the platform unless you have a good relationship with the client. It may be inconvenient that a third party takes a cut of the profits, but they also ensure your safety and payment.
Where Should You Look For Online Jobs?
Referrals from your network are an excellent place to begin your job search. Sites like FlexJobs are another option. FlexJobs is a strictly remote job board that screens each posting before making it available to applicants.
Aside from FlexJobs, another job board worth checking out is Indeed, which has the most powerful search engine among job listing websites. In addition, indeed's job alerts feature is one of its most useful free features, as it sends you an email whenever a new job opportunity that matches your criteria becomes available.
What are the Requirements for an Online Job?
As with any job, the required qualifications vary depending on the type of work you seek. In general, if you need a certification to perform the work in person, you will also require one to complete it online.
However, if you have little work experience, some jobs, such as freelance writing and editing, may be easier to find online. For example, while few newspapers will hire a journalist without experience, becoming a content writer for a blog or website is relatively simple.
What is The Best and Highest Paid Online Job For You?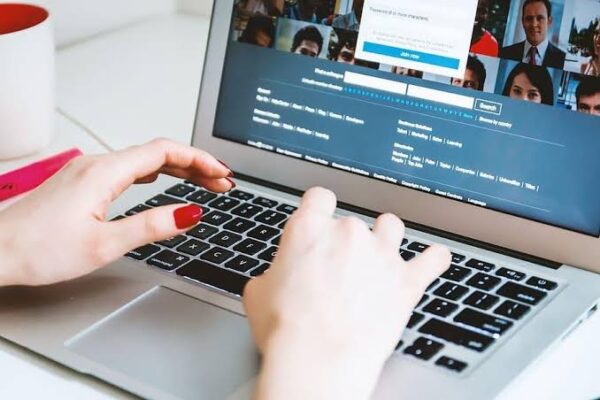 The online jobs you choose should be based on your skill set and the money you want to make.
Do you need to make as much money as possible as soon as possible, no matter what? Or are you a college student who can afford to build something unprofitable at first but will eventually result in a substantial passive income stream? Do you consider an online job a means to an end and a temporary solution? Or do you wish to create a new way of life? Are you open to juggling multiple online side hustles?
These are critical considerations when deciding between low-reward/low-effort and high-reward/high-effort jobs. However, you can be certain that no online jobs are a scam. Anything that offers a high reward with little or no effort should be avoided.
Related: 15 Work-From-Home Jobs (Hiring Now!)
Bottom Line
There are a lot of high-paying online jobs that do not require you to step out of your home. You can be making thousands of dollars every year. The way people earn money in today's world is constantly changing. Many in-office jobs have revolved for decades around sitting and doing tasks on a computer all day; why not get paid to do an online job from wherever you want?
Whether starting as an independent professional or a seasoned freelancer, the right freelance platform can help you access higher-paying jobs.
Frequently Asked Questions
Q: What is the highest paid online job?
Marketing automation specialists, Web Developers, Programmers, Web Designers, and Technical writers are the highest paid online jobs.
Q: What are the best websites to work online?
If you want to work as a freelancer rather than for a company, platforms like Upwork, Fiverr, and Toptal are excellent places to start. These websites provide access to a diverse range of jobs and clients, as well as tools and resources to assist you in managing your projects and communicating with clients (making it simple to work efficiently and professionally)
Q: What are the easiest online jobs that pay the most
Blogger (our top pick for highest-paying online jobs)
Virtual Assistant.
Watch Ads.
Complete Surveys.
Dropshipping.
Create an Online Course.
Teach English Online (best online jobs for citizens of English-speaking countries)
Manage Ads.
Q: What are the Highest Paying Online Jobs without a Degree
The highest-paying online jobs without a Degree are:
Digital Marketing Specialist.
Freelance graphic designer.
Proofreader.
Transcriptionist.
Virtual Assistant.
Graphic Designer.
Social Media Manager.
Web Developer.