Some of the links in this article are "affiliate links", a link with a special tracking code. This means if you click on an affiliate link and purchase the item, we will receive an affiliate commission.
The price of the item is the same whether it is an affiliate link or not. Regardless, we only recommend products or services we believe will add value to our readers.
By using the affiliate links, you are helping support our Website, and we genuinely appreciate your support.
Last updated Oct. 31, 2022 by Charles Zemub
If you want to save for retirement or just make some additional money on the side, investing right when you start getting a paycheck is a terrific idea. If you're just getting started in the world of finance, it's in your best interest to educate yourself on the fundamentals of investing and the many avenues open to you. Your investment portfolio might increase in tandem with your income.
These recommendations for the finest books for young investors are useful whether you're just out of college or a high school student who has just recognized the importance of investing.
Best Investing Books for beginners
Here are the top ten financial books for beginners, without further ado:
1. The definitive book on value investing is The Intelligent Investor.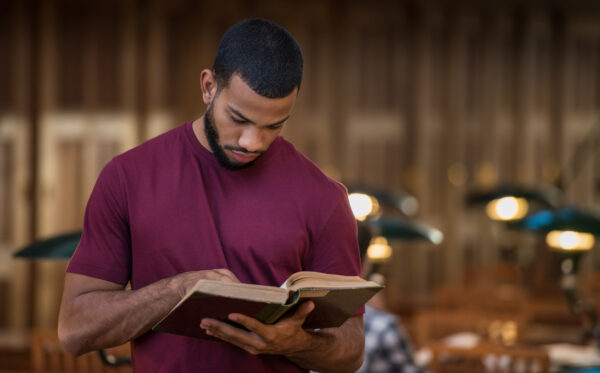 The Intelligent Investor by Benjamin Graham should be the only financial book you ever read. Graham is known as the "Godfather of Value Investing" for a reason. The Intelligent Investor is perhaps the most important financial book ever written, and Benjamin Graham was most likely the influential investor of the 20th century. The Intelligent Investor is the holy book for value investors. Keep this one next to your bed.
2. Lessons for Corporate America from The Essays of Warren Buffett
The Essays of Warren Buffett are the value investor's equivalent of the New Testament if The Intelligent Investor is the value investor's bible. Warren Buffett has been publishing writings on business and investment for 50 years, and his brilliance, along with his approachable charm and concise writing, makes him maybe one of the best instructors and investors to have ever lived. Many of these pieces are available for free online, but Lawrence Cunningham's collection The Essays of Warren Buffett gathers them all under one roof.
3. Value Investing: Beyond Graham and Buffett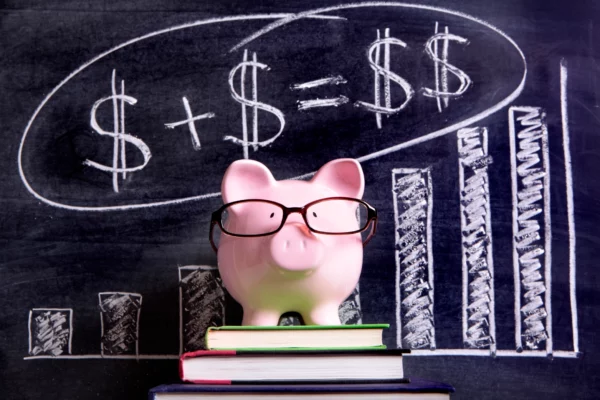 One of the foremost experts on value investing is Bruce Greenwald, the Robert Heilbrunn Professor of Finance and Asset Management at Columbia University. The most thorough introduction to value investing I've ever read is provided in this book, which also includes biographies of notable value investors like Warren Buffett and Mario Gabelli in addition to basic value investing approaches.
4. The Definitive Guide to Financial Market Returns & Long-Term Investment Strategies: Stocks for the Long Run
Jeremy Siegel, who has been a professor at Wharton for 45 years, is known as the "Wizard of Wharton." His book Stocks for the Long Run is referred to as "the buy and hold Bible" for investing. The book makes a strong case that stocks are really the safest investment over the long term if inflation is taken into consideration, demonstrating why the majority of people should be long-term, passive investors in the stock market.
Best books for investing
Warren Buffett is widely regarded as one of the most astute investors of all time, and he has generously shared many of his insights with the investment community in the form of letters to Berkshire Hathaway shareholders. Prof. Lawrence Cunningham from GW's Law School categorized the letters according to topics like "business governance," "mergers and acquisitions," "value and accounting," and so on.
The book is easy to read despite its dense subject matter. According to Buffett, whenever he sits down to compose one of these letters, he keeps in mind his two sisters, who share their brother's intelligence and enthusiasm in business but lack his depth of knowledge. Readers will get a solid grounding in business and financial management.
A Beginner's Guide to the Stock Market
This book is a great resource for novice young investors to learn the ropes of the stock market. Matthew R. Kratter explains how to study stocks to locate ones that should do well in the short term and the long term, and he explains the many kinds of stocks and how they function.
The common pitfalls that novice investors face and how to avoid them are important themes throughout this book. The stock market investment tactics and methods discussed in "A Beginner's Guide to the Stock Market" make it a fantastic choice as a first book on the topic.
Best investing books of all time
When it comes to investing, Dividend Companies is the finest book of all time since it allows you to earn a steady income similar to bonds while yet having the potential for growth like that of individual stocks or stock funds. Dividends are payments made to shareholders on a regular basis and are often associated with financially secure and successful organizations. Dividend stocks are appealing to investors because of their payouts and stability, even though their share prices may not expand as rapidly or as dramatically as those of growth businesses. Remember that dividends earned in taxable brokerage accounts are subject to taxation in the year they are received. However, the sale of equities (which do not generate dividends) is the key trigger for taxation.
The Top Option for Hands-Free Property Investment
If a young investor thinks that investing in real estate means becoming a landlord or property manager, they may ignore the benefits of passive real estate investment. The latest iteration of "Investing in REITs" explains how first-time and young investors may use real estate investment trusts (REITs) to diversify their holdings and take advantage of market gains.
This book, authored by the late Ralph L. Block, an experienced counselor on REITs for 40 years, provides a deep dive into REITs, the history of this investment type, and how to start implementing them into your portfolio. A member of the National Association of Real Estate Investment Trusts, Block was honored with their 2004 Industry Achievement Award (NAREIT).
People Also Ask
1. What is the best stock book for beginners?
Unreasonable Joy is the best stock book for beginners which is intended to be evergreen because of its depth of analysis of post-subprime-boom stock and bond prices and home values. Fundamentally, the book demonstrates how modern asset markets acquire and intrinsically reflect
2. How can I double my money in 5 years?
Most investors may aim to see their investments double, and this is not as scary of a notion as it may appear to someone just starting out in the market. But there are a few exceptions, Tax-free Bonds. Kisan Vikas Patra, Corporate Deposits/Non-Convertible Debentures (NCD), National Savings Certificates, and Bank Fixed Deposits were the only types of bonds issued initially that were exempt from taxation.
3. How do I teach myself to invest?
There are several resources available to help you educate yourself about the stock market: books, meetings with business representatives, fund prospectuses, personal finance blogs, and even online courses.
FAQs
1. How do beginners learn to invest?
Investing in shares of stock or stock mutual funds through a web-based investment account is a great first step for those new to the stock market. It's possible to open a brokerage account and buy your first piece of stock for as little as $1.
2. What stocks should I buy to make quick money?
All of the names are presented in alphabetical order according to their stock tickers, as follows: Walt Disney (DIS), Humana (HUM), IQvia Holdings (IQV), Las Vegas Sands (LVS), LyondellBasell Industries (LYB), Microsoft (MSFT), NextEra Energy Inc. (NEE), and Procter & Gamble (PG)
3. What is the safest investment with the highest return?
Over the last century, the U.S. stock market has consistently outperformed every other major investment category, including financial instruments, real estate, commodities, and art collections.
4. What are the 4 types of investments?
There are four primary categories of investments, also known as asset classes, from which you may pick; each has a unique set of qualities, as well as potential drawbacks and positives. That four types of investment are Investments in growth, shares, property, and defensive investments.
5. Which course is best for the stock market?
Best stock market course is Shaw Academy's Stock Market Trading and Investment.
Summary
As a result, many people are interested in joining the recent populist wave on the stock market but don't know where to start. Even when things are going well, the stock market can be a murky place, full of arcane terminology and seemingly random ups and downs. Those with no prior knowledge of investing might find helpful introductions in a number of publications now available.