Last updated Apr. 18, 2023 by Peter Jakes
The FIRE (financial independence, retire early) movement is snowballing, gaining followers for about a decade, and now it is becoming more well-known generally. There are a lot of blogs and podcasts about the topic and what it takes to get to a place where you don't have to worry about money. This 40 Best FIRE Blogs article is here to guide you.
The primary goal of FIRE seems simple: save enough money, so you can quit your job early. But not every FIRE journey is the same, and there is now a whole online community where bloggers write about their paths to financial independence.
Paypant.com put together a list of the 40 Best FIRE (Financial Independence Retire Early) Blogs as there are many great blogs and resources.
What Is Financial Independence, Retire Early (FIRE)?
Financial Independence, Retire Early (FIRE) is a group of people who want to retire much earlier than traditional budgets, and retirement plans would allow.
They do this by saving a lot of money and investing it wisely. For example, the best-selling book Your Money or Your Life by Vicki Robin and Joe Dominguez came out in 1992. FIRE is based on one of the book's main ideas: people should judge every expense by how many hours of work it took to pay for it.
Understanding FIRE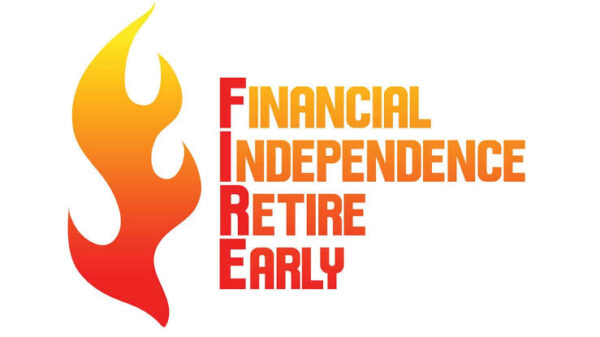 The FIRE retirement movement directly aims at the traditional retirement age of 65, and the industry has grown up to help people plan for it.
Followers of the FIRE movement hope to be able to quit their jobs and live solely on small withdrawals from their portfolios decades before they turn 65. They do this by putting most of their income into savings.
Vox says millennials have become especially interested in a FIRE retirement in recent years. Extreme savers work for a long time and save up to 70% of their annual income.
When their savings reach about 30 times their annual costs, or about $1 million, they may quit their day jobs or stop working for good.
FIRE followers take out small amounts from their savings each year, usually between 3% and 4% of the balance, to cover their living costs after retiring.
Depending on how much they have saved and want to live, they may need to be very careful about spending and work hard to maintain and move their investments.
You should read them if you want to learn more about this movement or just get some good ideas for saving money and living a happier life.
Here, you'll find all the information you need about the fire movement and more than 40 blogs that can help you on your path to early retirement.
The Many Paths to FIRE
Within the FIRE movement, there are two subgroups: leanFIRE and fatFIRE.
LeanFIRE:
It means being able to retire early with less money saved for retirement and fewer living expenses, which will mean living cheaply during retirement.
This means you have to stick to a strict minimalist lifestyle and save a lot of money, which makes your life much more limited. Many people who follow LeanFIRE live on $25,000 or less per year. LeanFIRE focuses on cutting costs as much as possible.
FatFIRE:
It focuses on becoming financially independent without giving up the quality of life. It means being able to retire early because you have a lot of money saved up and other sources of income that pay for your living expenses.
FatFIRE is for the traditional worker who wants to save a lot more money than the average worker but doesn't want to lower their standard of living. Most of the time, you need a high salary and aggressive ways to save and invest money for it to work.
There's also semi-FIRE, the youngest child of FIRE. Whether you're interested in:
Index funds
Tax planning
Getting out of Debt, or
Starting a side business
There's probably a FIRE blogger for you.
A hybrid of these two is known as:
BaristaFIRE:
This "hybrid" refers to a lifestyle where you work part-time to make extra money, or you retire, but your partner keeps working. It is for people who don't want to do the above.
They quit their regular 9-to-5 jobs, but they live a life that isn't as simple as a minimalist. So instead, they do part-time Work and save money to do this. The first variation lets them get health insurance, and the second keeps them from using their retirement money.
FIRE is a Lifestyle
People see FIRE as a way of life, not just an investment strategy. Finding a partner with the same financial goals as you is a common problem for people who follow the FIRE lifestyle. The movement is growing among high-net-worth Millennials because online resources are easy to find.
With the rise of social media, workers' complaints about their jobs are getting more attention. Zachary A. Bachner, C.F.P. (r) of Summit Financial, said, "Social media has made people's lives look more glamorous and expensive, but it also lets them tell the world about their financial freedom."
The FIRE (Financial Independence and Early Retirement) Movement
The FIRE (Financial Independence, Retire Early) movement aims to be financially independent and retire early. In the 2010s, the model became very popular among millennials. Information shared in blogs, podcasts, and online discussion forums helped the model spread through online communities.
Those who want to reach FIRE do their best to save as much as possible by finding ways to make more money and spend less.
They also make aggressive investments that increase their wealth and income. The goal is to build enough assets so that their passive income is enough to cover living costs during retirement.
Many people who support the FIRE movement use the 4% rule as a rough guideline for how much to take out of their savings each year.
This ideology sets a goal of at least 25 times one's estimated annual living costs. When someone is financially independent, they don't have to work for money anymore. It means they can retire from traditional work decades before the average retirement age.
These FIRE Blogs Are Not One Size Fits All
You might not like Mr. Money Mustache's approach or disagree with what Jim Collins writes, but the important thing is to take what you want from each to make your plan for retiring early.
This movement is also just the beginning. Use it as a springboard to learn more about the many different people, styles, and ways of doing things in this world.
Related: Steps to take 10 Years Before Retirement
40 Best Fire Blogs
1. Millennial Money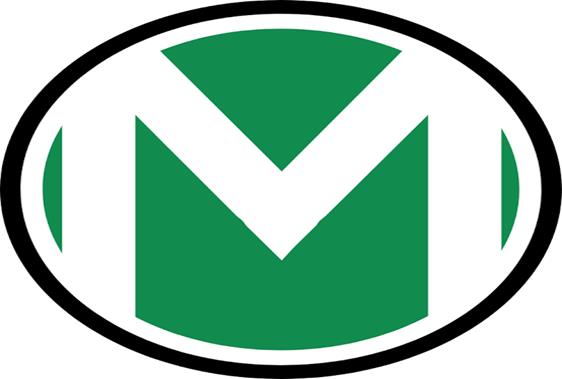 Grant Sabatier, financially independent by age 30, started the personal finance blog Millennial Money. Grant sold Millennial Money to The Motley Fool in 2020, but he still works on the site.
Millennial money is one of the best FIRE blogs, and it talks about saving money, making more money, and retiring early. The archives have a lot of content, and new posts are added often.
2. Mr. Money Mustache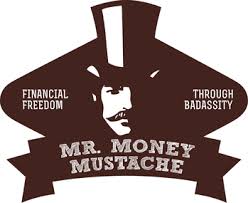 Pete Adeney is the "father figure" of the FIRE community. In 2005, before he turned 30, he gave up his job to start a family. Adeney began the Mr. Money Mustache blog in 2011. It's a song about how much he hates American consumerism and how people in the middle class can avoid living beyond their means.
This is probably the best FIRE blog for practical advice on retiring early with intelligent money management, passive income, and cheap living. He wants people to control their spending and live within their means.
You'll learn how to make simple changes like riding a bike to work instead of driving a car or giving up the air conditioning to save thousands of dollars a year. You'll also find many tips and advice about taxes and investing that has to do with money.
Adeney says. "I want the world to be happier and more suitable, but I think the way to get there is through our wallets. So that's why I put everything in that context.
Adeney says, "Once you know what enough means, buying yourself more doesn't make you happier." "And here in the United States, even a lower-middle-class income is more than enough to pay for a happy life, as long as you spend it right."
3. Early Retirement Extreme (ERE)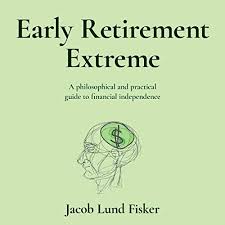 One of the oldest blogs about financial independence is Early Retirement Extreme, by Jacob Lund Fisker. As of early 2022, Jacob's net worth would let him keep living the way he does for 151 years, and his passive income is more than enough to cover his living costs. He's someone you can learn from.
Jacob thinks that early retirement is about much more than saving money. Instead, he believes it's about making a new way of living. He says he has saved enough money to keep living the way he does for, get this, the next 129 years!
Ern says that if you want to retire early, you should invest regularly using a "set it and forget it" strategy.
"Don't panic when the stock market goes down," he told her. "Keep putting money into the market, and don't try to time it. If you don't automate your savings, you'll always find a reason not to invest in the stock market.
Read also: How Much Money is Enough For Retirement?
4. Financial Samurai

Sam Dogen is another FIRE figure who has been around for a long time and owns financial samurai. However, after 13 years of working in finance, he quit and retired early in 2012.
On the other hand, Dogen's journey started on shaky ground because the Great Recession and bear market had just taken away 35% of his wealth. So he started his blog, Financial Samurai, as a "cathartic way to make sense of all the chaos and ease the pain."
Dogen moved to San Francisco, where the cost of living was high, but he was still able to rebuild his wealth. He describes how real estate, stocks and bonds, and private equity helped him become financially independent. Today, he also makes money from his online businesses. He says that, after taxes, his investments alone bring in $195,000 a year.
5. Brandon Ganch's Mad Fientist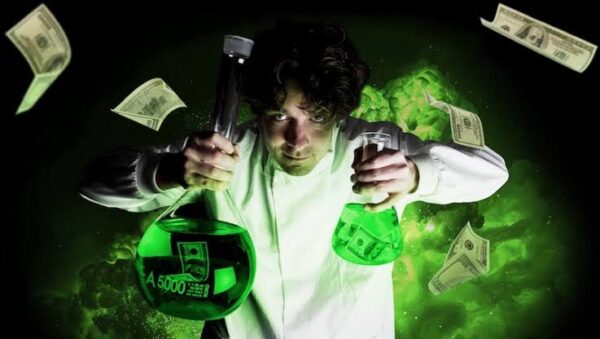 In early 2012, Brandon Ganch, 33, started a blog about his efforts to reach FIRE. He has made a unique place for himself in the community with his blog, Mad Fientist, by focusing on numbers, optimization, and legal ways to avoid paying taxes.
With his complex numbers, podcast, and software to help people manage their money, he quickly became a go-to resource in the community.
Ganch is financially independent now, so he can do things he loves, like making music and traveling, all the time. He wants people outside the FIRE community to know that financial independence is possible for everyone, even if they don't make enough money to retire early.
"Even if you don't make much money, being smarter about how you spend what you have can help anyone," says Ganch. "Celebrate small victories as you go."
Ganch became financially independent in 2016 when he quit his software engineer job and moved with his wife to Scotland.
He first wanted to be financially independent to start his own business. Then, fear of risk and failure made him want to save enough money to make the ups and downs of building a business less painful. His goals look very different now.
Surprisingly, the Mad Fientist owner said, "When I became financially independent, I was surprised to find that money no longer drove me," Ganch says.
6. Chief Mom Officer by Liz Gendreau's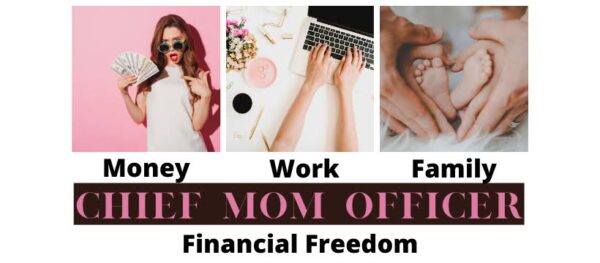 Gendreau started her blog, Chief Mom Officer because she noticed there weren't many working-mother voices in the FIRE community. She aimed to help women manage their money and family, do well in their careers, and become financially independent.
"When it comes to their own money, women face many different challenges than men do," Gendreau says. "When it comes to female breadwinners, in particular, there is a lot of wrong information out there.
You can easily find a lot of information about its problems, but there isn't much solid information or practical advice.
Gendreau often publishes interviews with women who make six figures or more so that she can connect directly with her readers. Her sources are women who work in many different fields, such as teaching, medicine, business, and finance.
7. Our Next Life

Tanja Hester runs the blog Our Next Life. She has also written, Work is optional; retire early. The Way That Doesn't Save Money "She leads the FIRE movement and is often called "the matriarch" of the movement.
A young woman in charge. She quit in 2017 when she was only 38 years old. Hester and her husband, Mark Bunge, run the blog Our Next Life. On it, they talk about how they became financially independent and what their idea of retirement is.
The couple says that they were able to save a lot for early retirement, which was sped up a lot by luck and high earnings. They bought a house in 2011 when prices were low because of the recession. It took them five years to pay off their mortgage.
Both of them didn't have a lot of student loans or credit card debt, which slowed down their savings. However, they could also invest in a rental property, which gave them a source of passive income when they were fully retired.
Hester may have been lucky, but how she defines FIRE has made her a well-known voice in the community.
She says that not everyone will be able to retire by age 40, but she also doesn't think that FIRE is an "all or nothing" game. Instead, she sees it as a way of life that can look different for each person.
8. Traveling Wallet
Neacato found a podcast where Mr. Money Mustache was a guest while she was looking for ways to pay off her student loans. When she heard his story, she was instantly interested.
Neacato made a plan to pay off her over $100,000 in Debt over five years. She made progress on her Debt on her own, and when she married in 2012, she with her husband worked on their Debt together. Neacato was finally out of Debt after three and a half years.
Related: How to live Debt free: 15 Money Hacks to get you out of financial problems.
Neacato, who is 32, and her husband have a net worth in the six figures and hope to be financially independent by age 40.
Neacato writes about how she paid off her Debt and started saving on her blog, the Traveling Wallet. She hopes her writing will help people who feel they're having trouble making ends meet.
She says, "Even if you feel like you're starting at a disadvantage, you still have a lot of power to make your life what you want it to be." "It will be harder, but it is still possible."
Related: 43 Places That Hire Nurses to Work From Home
9. Rich & Regular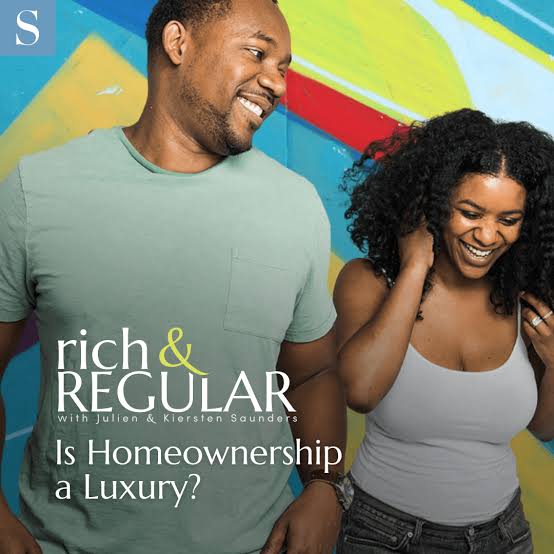 The Saunders have been trying to get other African-Americans to join them in their pursuit of FIRE. On their blog, Rich®ULAR, they don't shy away from discussing the unique social and economic problems that people of color face.
Blog posts like "Dear Middle-Class Black America" and "The Racial Wealth Gap: How Did We Get Here? "Saunders talks about their readers' problems, even if they aren't always discussed.
Saunders talks about how people in their community who do well and have "intense ambitions and a drive to succeed" may face unique and tiring problems, such as helping parents and other family members who don't have enough money. They also try to help people who are going through it.
"In some cases, we are a piggy bank for those people, and a lot of those things are awful and put a lot of pressure on the people in our community who are doing well," says Julien. "For us, it's not just about going up; we're also helping other people go up with us."
10. One Frugal Girl

Since 2006, when the term FIRE movement didn't even exist, this FIRE blogger has been writing about her journey to financial independence. She says that her way of thinking about money came from growing up in a single-income family where her parents were careful with money.
Early in her career, One Frugal Girl worked as a programmer. She says that she did everything that was asked of her and learned how to talk to her bosses about her goals and earnings. By the time she quit her job in 2012 to stay home with her kids, she was making a lot of money.
One thing that makes Frugal Girl's long-running blog so enjoyable is that she can write about both the journey and the result of becoming financially independent.
She is also candid about the problems she ran into along the way, like how hard it was for her to decide to quit her high-paying job and stay home with her kids. She also writes about how to deal with hard times.
11. Tread Lightly, Retire Early
Rozmyn paid down her student loans while working a full-time job that paid her $30,000 a year and doing other part-time jobs, like working at PetSmart for $8.50 an hour. Finally, after spending $750 a month on her student loans for three years, she paid them off and started building her net worth.
Rozmyn was worried that blogs written by women weren't getting enough attention in the FIRE community. So, she put links to her favorite female FIRE blogs on her website, Tread Lightly, Retire Early. Since then, over 100 female FIRE bloggers have been added to the list.
Rozmyn's Facebook group for women about personal finances now has more than 7,000 members.
Rozmyn says, "I wanted to show off the women who were already there." "Women don't only use coupons. Most of my female friends are good with their money, and they are the ones who run their homes.
12. How to FIRE
John and Sam own How to FIRE. They call themselves "personal finance nerds who paid off over $60,000 in debt and reached Coast F.I. by age 25!"
(Coast-to-financial-independence, or "Coast F.I.," is the point at which you don't need to keep putting money into your retirement account any longer to live comfortably in retirement.)
How to FIRE is an excellent book if you like how-to books and step-by-step guides. The blog starts with a 12-chapter plan for becoming financially independent, and it has a lot of tools to help you make, save, manage, and invest money. You can also buy different calendars and budget planners at the shop.
The website that John and Sam made is easy to use and understand. How to FIRE might be the best FIRE blog for you if you live with a partner and want to get right to the tactics.
Don't miss: 10 Best Ways to Make Money Online for Free (Without Paying Anything)
13. A Purple Life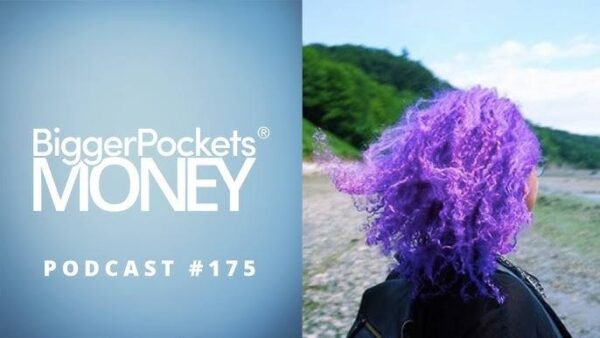 In 2015, an anonymous marketing and advertising professional started A Purple Life. She wanted to share her story and resources with others to help them achieve financial independence.
This blogger writes a post about personal finance once a week. The blog posts cover various topics, such as money in relationships, health insurance plans, and investing. Each article is well-written and easy to understand, but it still has a lot of helpful information.
14. Frugal Woods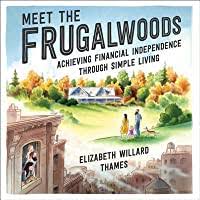 Anyone interested in becoming financially independent should read the Frugal Woods FIRE blog. It's full of examples of how people have saved money on everything from housing to health care.
People who want to get their finances in order will find helpful information on the blog. It's hard not to be moved by the couple behind Frugalwoods if you are inspired by stories of people who have done well.
Liz and Nate never thought their dream life would be on a homestead in Vermont. But in 2014, they quit their 9-to-5 jobs and bought a 66-acre piece of land in the middle of nowhere in Vermont.
Three years later, they were doing well in their little wooded paradise. So even though being frugal is a big part of their message, the main things you should take away from this FIRE blog are ways to manage your money and live a more meaningful life.
15. ChooseFI

ChooseFI's simple, no-nonsense approach makes it easy for anyone to follow its lessons. This FIRE blog has a lot of useful information about personal finance. It's full of easy-to-understand lessons and simple ways to get control of your money and become financially independent.
The blog was made by Brad Barret, Jonathan Mendoza, and C.E.O. Edmund Tee. The ChooseFI FIRE framework is based on the idea that you should
Spend less
Earn more, and
Invest better
They spread their message by giving tips on things like:
How to build your network,
How to save money on taxes,
How to spend money, and
How to travel.
ChooseFI has a blog, but it also has a lot of other resources and a big social media following that can help you connect with other FIRE fans.
16. Mr. Tako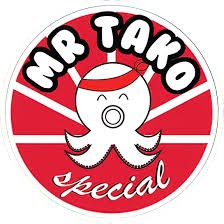 Mr. Tako came up with a plan to retire early when he was in college in 2001. He reached his goal 11 years later, at the age of 38, thanks to careful planning and hard Work.
Mr. Tako has never tried to get rich quickly. Instead, he focused on:
Getting ahead in his career
Making smart investments, and
Saving money regularly.
He writes, "I didn't get any money from an inheritance. I didn't sell a million-dollar business. I got it the "hard way," one day at a time, one penny at a time, by making smart financial decisions and not following the crowd."
This FIRE blog is all about personal finance, including how to save money, invest, and make money on the side. There are plenty of posts with advice, but most of this blog is about Mr. Tako's journey to FIRE and passive income.
Read also: 13 Best Online Brokerage Accounts: For Beginners And Experienced Investors.
17. GoCurryCracker
Jeremy and Winnie's secret to success was to:
Living in a small apartment in an old building
Not owning a car, and
Cook most of their meals at home.
Like some other bloggers on this list, Jeremy and Winnie saved and invested much of their retirement income. The COUPLE retired in their 30s and are now traveling the world and living life to the fullest with other bloggers who also retired early.
If you want to know why it's called GoCurryCracker! here's why: It was a snack they used to make for their hikes on their honeymoon. I think it's a cute story. It makes me feel better than the name of my first blog: "Bargaineering."
Jim talks about his life from the time he was eight and sold flyswatters door-to-door to the time he was:
A landscaper
Ad agency founder
Account executive
Investment officer
Entrepreneur
Consultant
Speaker
Writer
Radio talk show host
Publisher and group publisher,
and everything in between (if anything is left!). He has been to dozens of countries around the world on his journey.
I can't think of anyone else who has had a more varied life than you have. This is a big part of what his blog is about.
He doesn't say he's rich (yet), but he quit his last full-time job in 2011 to focus on his blog full-time. From his "About" page's timeline, it looks like he's one of the older early retirement bloggers, which gives his blog a lot of knowledge.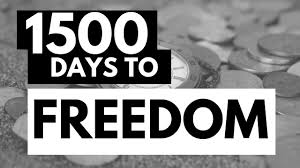 Carl blogs under the name Mr. 1500, which means he has 1500 days left until he retires. He says that he is a family person who lives in Colorado with his wife and two young kids. He studied biology and chemistry in college, but now he makes software. He is 41 years old and plans to retire when he is 43. Time's up, pal!
Mindy of BiggerPockets is Carl's better half. She writes about the strange things they do when they flip houses. "I knew Mindy before I met Carl, but I didn't know she was Mrs. 1500 at the time. This shows how small the world can be at times."
He says it all started when he was in college and went to a seminar on managing money. He learned there that saving money should always come first.
Then he and his wife started putting as much money as possible into their retirement accounts and flipping houses. Carl says that Mr. Money Mustache gave him the idea to write a blog about his retirement plan, and we all benefit from that idea.
20. RetireBy40 By Joe Udo

Joe Udo started the blog in 2010 because he planned to stop working when he turned 40. He worked as a computer engineer, but the job made him feel worse.
He started the blog RetireBy40 to track his early retirement journey. He left the business world for good in 2012, and to be completely honest, and he seems a lot happier now.
The fact that he started the blog in 2010 and quit in 2012 is interesting. A mainstream news article would probably say something like, "Blogger retires after two years!" but Joe is much more honest: "I had been saving and investing since I started working full time in 1996."
With the blog, things moved faster in that direction. Of course, since he is now a full-time dad and blogger, he isn't retired, but I give him credit for it.
"You don't have to stop working when you retire," he says.
Why it's different: Udo talks about almost every part of early retirement, from raising his son as a stay-at-home dad to giving a clear picture of his financial goals.
Related: How to Calculate Your Adjusted Gross Income (A Detailed Guide)
21. RootOfGood by Justin
In 2013, when he was 33, Justin quit his job. His wife joined him and left in 2016. He says that he is one of the "hard-core savers who made a lot of money at a young age." This has happened because they have lived cheaply, saved a lot of their income, and invested it wisely.
He says that he and his wife both had steady jobs and saved most of their money. Before they retired, they made about $150,000 a year as a family. From college to retirement, they saved enough money to become millionaires.
The blog "RootofGood" is a way for Justin to share his knowledge about money in a way that will help the people who read it.
22. Steve Adcock
Steve was able to retire at age 35 and now travels the country with his wife in an Airstream. Like other early retirement bloggers, he mixes frugality with maximum savings. But he also makes it a point to know what makes him happy. The concept helps him write many of his blog posts.

ThinkSaveRetire.com was his first blog, which he sold in 2019. (which is why his name may sound familiar). Now, you can find his writing at SteveAdcock.us.
His new blog talks about:
How to save Money
How to retire
How to think
That category doesn't get enough attention since early retirement requires thinking outside the box.
23. Financial Mentor

Todd Tresidder began his website, Financial Mentor, to help people who want to get rich and be free from money worries. He quit his job as an investment manager for a hedge fund when he was 35 because he wanted to choose how to spend his time.
Tresidder didn't want to beg "the man" for money to pay his bills, and He said, "Experiences, not things, were my top priority, and to do that, I needed time and enough money to do something with that time.
"That made me set goals for my career, money, and time so I could be financially free at a young age and live my life based on what was important to me instead of being tied down by consumerism."
Tressider works on his website for nine months of the year and goes on adventure trips for the other three. He said, "I ski a lot, and I've done it by helicopter a few times. I also go backpacking for one to two months at a time."
24. Get Rich Slowly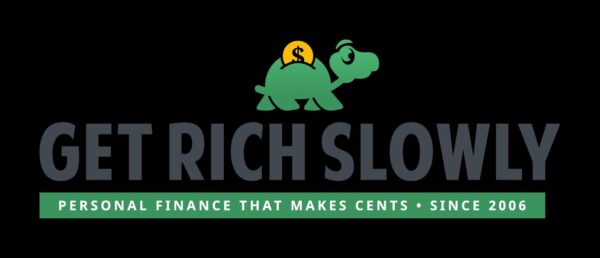 When J.D. Roth started Get Rich Slowly in 2006, he didn't want to retire early.
"I was deep in debt and didn't know how money worked when I started writing about it," he said. "I was just trying to figure out these things for myself, and I thought maybe I could help other people in the process. Get Rich! It surprised me a lot."
Slowly, it became a business that made a good amount of money. Finally, I sold the website a week after turning 40. That gave me enough money to say I was "financially independent," but I stayed to work on the site for another three years.
Roth left the site when he was 43 and spent 15 months driving around the U.S. in a camper, but he soon realized that blogging was what he liked to do. He started writing again.
Now, he blogs full-time for Get Rich Slowly and tells people who want to retire early to think about why they want to do that before they do it.
Roth said, "I encourage people to figure out what they want to do with their lives."
"Find out now so that you can make choices that will help you do whatever you decide you want to do. Early retirement isn't always the answer, and it happens more often than you might think"
See Whole Life vs. Universal Life Insurance: Best Insurance for investing?
25. Montana Money Adventures

Jillian Johnsrud owed $55,000 15 years ago, but by making small changes to her life and living with purpose, she could become financially independent by age 32. On her website, Montana Money Adventures, she now talks about what she's learned from this trip.
"The best part of achieving financial independence at 32 was being able to take a step back and refocus," she said. "We were in the tizzy of raising five little kids and had stressful jobs. It gave us a chance to take a mini-retirement."
Johnsrud says that to live the FIRE lifestyle, you have to start by focusing on what's important to you.
"What do you want out of this life? Once that becomes clearer, the path to get there is more obvious," she said. "Know which things make sense to pursue because they move you closer to your goals, such as:
Investing
Rentals
A new business
Also, know which activities and expenses should go away, like a car payment or drinks after Work. Your goals and dreams become the filter to figuring that out."
26. Retire Early Lifestyle
Akaisha and Billy Kaderli, who write the blog Retire Early Lifestyle, were able to stop working when they were 38 because they did well in the brokerage and restaurant businesses.
But the fact that they put so much effort into making their jobs successful at the expense of their personal lives is what led them to retire early.
"We started to drift apart because we were living on the fast track and working 60- to 80-hour workweeks," they said. "We didn't share much of our private lives or time. It was time to do something different.
Billy suggested that we sell everything, put the money from that into our bank accounts, and then go on a trip around the world. In 1991, it was unheard of to give up good jobs and a lovely home to travel the world without getting paid, but that's what we did. It's been almost 30 years since then, and we still travel and learn new things.
The Kaderlis said that anyone who wants to retire early should do these seven things:
Invest as much as you can, as soon as you can.
Find a partner on the same financial page as you and stay together.
Get out of Debt and stay out of Debt.
Track your spending.
Know your net worth.
Live below your means.
Invest in experiences, not stuff.
27. Wallet Hacks
Jim Wang quit his corporate job in the defense industry well before the age when most people retire to work full-time on his blog, Wallet Hacks.
He told her, "You have to take charge of your life." "You can't give it to other people to handle. When I worked in the business world, my boss, a board of directors, and other people made some decisions about my career.
Even if I do everything to the best of my ability, I can't get ahead if I don't have many chances. So, I started my own business, where there were no speed limits, and I could go as fast as possible.
Wang went on to say, "This also happens with money." "We get into Debt when we buy too many houses or cars, and now we owe money to other people or groups.
They decide what happens to you because you must keep working to pay your bills and live the way you do. However, you will have much more control over your life if you take steps to avoid these obligations.
Don't miss these 15 Money Habits To Learn in Your 20s
28. GoWithLess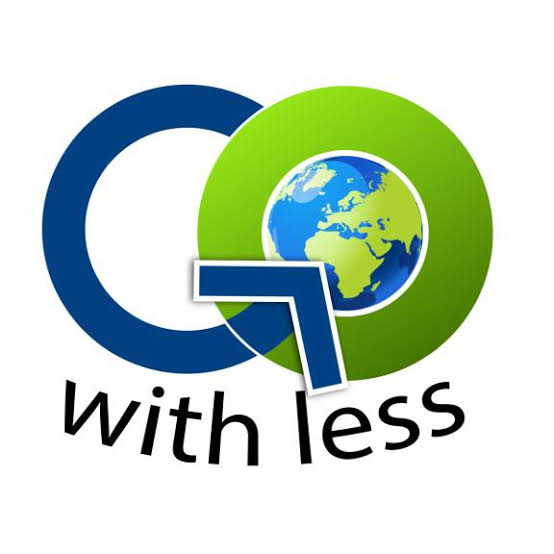 Amy and Tim Rutherford have been simplifying their lives so they can retire early in their 40s. On their blog, GoWithLess, they write about how they have been doing this.
The Rutherfords said, "We both had high-stress, demanding jobs that we feared would shorten our lives." "Our dream is to walk around the world while we can, so we retired early to be free to do it."
What would they tell someone else who wants to retire early? "Keep track of every penny you spend and look at those numbers once a month. To be financially independent, you must spend less.
29. Leisure Freak
After 31 years in the phone business, Leisure Freak Tommy was finally able to retire early at age 51. Tommy had a few friends who had a pension or a lot of savings, but they weren't sure if they had enough money to retire.
Tommy decided to start his blog, Leisure Freak, because so many people asked him for advice. His blog seems to be aimed at a slightly older audience, and it has a lot of sections about how to plan for retirement.
This blog is excellent for people who have already invested a few years into a traditional retirement plan but are thinking about changing course.
See also the 15 Benefits of Paying Off Students Loan Early
30. The Budget Mom
Kumiko is an Accredited Financial Counselor, and on The Budget Mom, she writes about her journey to FIRE. This blog is about her mental journey more than anything else. She says she was a "broke" rich girl who always had enough money but spent it lavishly on things she didn't need.
She eventually changed her ways and spent hours teaching herself about budgeting and sound money management. However, her struggle was just as much with her sense of self-worth as her money.
The Budget Mom is a great book for moms to read, but we're sure dads could learn something from it as well!).
31. Modest Money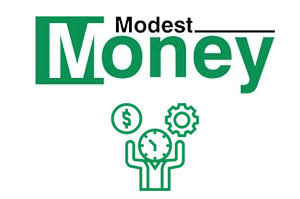 Ricard worked as a mechanical engineer for Land Rover Jaguar. He was on the path that he had been told to follow since he was a child:
Get a job
Rise the ranks
Retire
Even though Ricard had an excellent job and degree, he didn't feel motivated and was unhappy with his Work.
He realized he was unhappy because he was making himself Work until he was in his 60s or 70s. That was his "wake-up moment," and he started his FIRE journey soon after. The main focus of Modest Money is on investing, and it is a great place to find valuable tools and other blogs to learn from.
32. Mystery Money Man

Mr. MMM started the great blog Mystery Money Man after he had trouble with his own money. He mostly felt like he was missing out on life because he had to work hard to make money just to keep the lights on.
After getting through his problems, he went on a journey to help others get through their money problems.
Since almost everyone wants to leave their 9-to-5 job, spend more time with their loved ones, or feel confident about their financial future, there is sure to be something here that can help you on your journey.
33. The Fioneers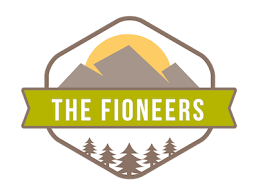 The couple Corey and Jess, who don't use their last names online, run the Fioneers blog.
They both work for nonprofits and are trying to make enough money to be financially independent. In the process, they talk about how they've been able to save more while still having a whole life.
Why it's different from the others: This couple focuses on "Slow F.I.," which is a way to retire early that doesn't require enormous sacrifices. This is the blog to read if you can't save money by downsizing, spending less, or sticking to a strict budget.
34. Physician on FIRE

Leif was an anesthesiologist but quit his job early at age 39. Now, he shows other professionals how they can reach the same goal.
There is a lot of information in Physician on FIRE. Leif does a great job of showing how the numbers work in different financial plans, investing scenarios, and other situations. This blog is for you if you want to see the numbers.
Why it stands out: As the name suggests, this blog is partly for doctors, but there is still a lot of helpful FIRE content here that anyone can use.
Do you know How to Set Up Automatic Savings and Put Your Savings Money on Autopilot?
35. Our Rich Journey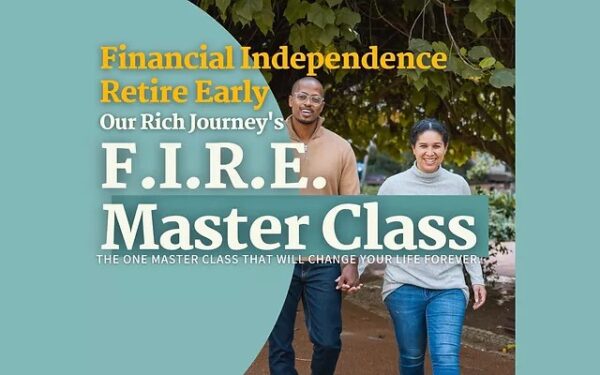 This couple lived in San Francisco and worked full-time jobs at first. Over time, they bought real estate and invested their money to save enough money to retire early.
They do a great job of explaining how they did what they did and how they did it. In addition, their "Our Rich Journey" blog gives honest advice to anyone else who wants to reach FIRE.
In 2019, the Brownings reached their goal and quit their full-time jobs. Portugal is now where their family lives.
Why Our Rich Journey Blog stands out:
The Brownings' blog is full of easy-to-follow advice, and they're an excellent resource for anyone who wants to learn about real estate, from house hacking to renting. People who would rather watch than read also have a busy YouTube channel.
36. Millennial Revolution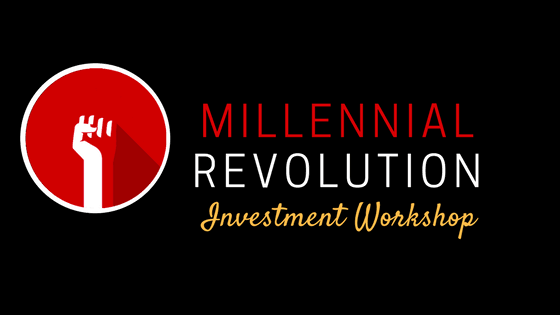 These two friends co-write for "Can I Retire Yet?" and have amassed 18,000 subscribers on Millennial Revolution. Their main selling point is that they are two people who have achieved an early retirement by living frugally, saving as much money as possible, and investing.
Darrow started seriously saving in his mid-30s and achieved an early retirement by 50. Chris gained financial independence at 41 and decided to partner with Darrow to spread their messages of financial independence through safe, reliable, simple methods.
37. The Military Guide
Doug Nordman wrote "The Military Guide to Financial Independence and Retirement" and started The Military Guide website. He left the U.S. Navy's submarine force after 20 years of active duty in 2002, when he was 41.
"My wife and I both like to save money, and our time in the military taught us how to do so in a way that keeps us happy and healthy," he said. "We had saved a lot since the early 1980s, but we didn't know what it meant to be financially independent back then."
Nordman says that the book "Your Money or Your Life" set him on the path to being truly financially independent. He thinks the first step to living a FIRE life is knowing where your money goes.
Nordman said, "It all starts with keeping track of your expenses." "Once you have a few months' worth of data, you can start cutting out unnecessary spending and increasing the amount you save.
It's hard to save 40% of your income, but if you invest in passively managed stock index funds with low expense ratios, you can become financially independent in about 20 years.
38. Retire Before Dad

RBD runs the fantastic blog Retire Before Dad. Even though he hasn't retired early yet, his story is impressive, and you can learn a lot from it about how to get to financial freedom.
He wants to retire before his dad, as you might have guessed. So he decided to retire at age 55 and is on track.
RBD writes about how to build multiple income streams so you can live the life of your dreams. For RBD, this means traveling, which he also writes about on his blog.
Retire Before Dad is one of the best blogs about early retirement because RBD writes in-depth posts and is very open about his journey to retiring early.
How to Write a Check: A Complete Step-by-Step Guide
39. Nerd Wallet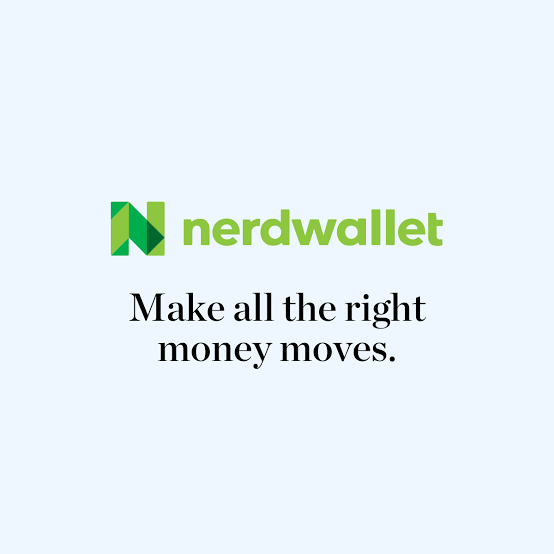 If you were to list the best personal finance blogs, you couldn't leave out NerdWallet. Since it started in 2009, NerdWallet has become one of the most popular websites about money, with millions of visitors each month.
At NerdWallet, you can read articles about insurance, banking, credit cards, investing, mortgages, loans, and much more regarding money. In addition to their helpful blogs, NerdWallet has several valuable tools to help you manage your money.
Related: How to Save $10,000 in a Year
40. Can I Retire Yet?

These two friends co-write for "Can I Retire Yet?" and have amassed 18,000 subscribers. Their main selling point is that they are two people who have achieved an early retirement by living frugally, saving as much money as possible, and investing.
Darrow started seriously saving in his mid-30s and achieved an early retirement by 50. Chris gained financial independence at 41 and decided to partner with Darrow to spread their messages of financial independence through safe, reliable, simple methods.
Other Best Fire Blogs of 2022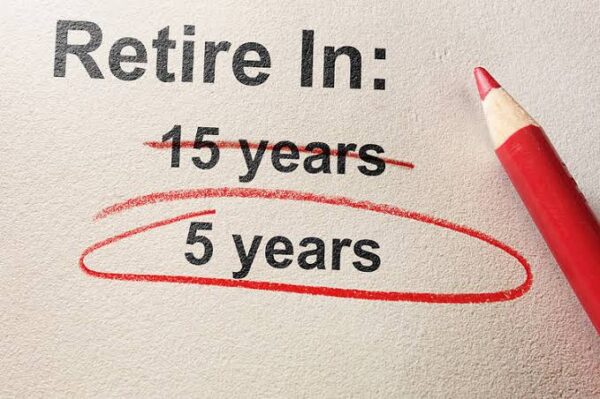 Jason is the person who wrote Mr. Free. At age 33, I can say that I did not have the easiest childhood. He grew up in Detroit on welfare. When he was young, he lost both of his parents and didn't go to college. At age 27, he was in Debt and had just lost his job because of the 2008 Financial Crisis.
This made him think about what was going on in his life and gave him the drive to change. As a result, he could retire in his 30s by investing in dividends. Listen to his story about how he went from being broke at age 27 to being financially independent at age 33.
Savvy Dollar
SavvyDollar has a lot of useful advice about things like side jobs, ways to make or save money, banking tips, investing, and managing money.
The author, Nermeen, first learned about money when she worked as a bank teller. From there, her desire to learn more about cash grew. She has learned much on her way to financial independence and is eager to share what she has learned.
Check out these 17 Blank Budget Worksheets to Manage Your Money
Learn Hustle Grow
Both authors grew up in single-parent homes and went to college for the first time. Now that their kids have moved out, they are working hard to pay off their consumer debt and mortgage to live a more balanced life and become financially independent.
Learn, Hustle, and Grow is an excellent blog to read if you don't necessarily want to travel the world but would be happy to have more free time in your daily life.
Part-Time Money
Part-Time money is the blog for you if you want to learn how to make more money instead of just saving what you already have.
They have a lot of ways to find jobs, start a side business, and make money without doing anything. However, since you can only save so much of what you make, it might be more important to learn how to make more money than to save.
Gen Y Money
The blog's author is proud to be a millennial, and she doesn't like how people think of her generation as entitled, spoiled, and rotten with money. So they wanted to change that image, so they started Gen Y Money.
This author has been writing about money for a long time. In 2009, she started her first blog, "Young and Thrifty." Later, she sold this blog, and it was five years before she began Gen Y Money. She is in her 30s now, but her goal is to make $1 million by the time she is 40.
Do you know How To Make Money Work For You?
Financial Orchid
Financial Orchid promotes building wealth that will last for generations. Yet, as the author goes about her daily life, she is aware that every choice she makes, whether it has to do with money or not, affects the people who will come after her.
For instance, every dollar she spends is one she doesn't save to give to her children. She talks about her financial journey and offers tips on how to get the most out of:
Saving
Spending
Health
Balance
Minimalism
Wellness
Do Not Save Money
Teddy is sure that money should only be spent or invested, never saved. The main reason is that most savings accounts earn almost no interest, making them virtually useless.
Even savings accounts with a high rate of return can't keep up with inflation. So instead, you should turn your savings account into an investment account and start growing your net worth.
Related: 17 Simple Steps to Save $10,000 in a Year
You decide where and how you want to invest, and Teddy gives you a few ways to get started. Check out "Do Not Save Money" if you think there are good reasons to invest your money instead of saving it.
Financially Alert
Michael Quan is the author of "The F.I.R.E. Planner" and "Financially Alert." He spent most of his life building an I.T. services company, which he eventually sold to a more prominent company.
Related: Live debt-free: 15 Money Hacks To Get you Out Of Financial Trouble
After working for this new company for a few years, he decided that the 9-to-5 schedule wasn't for him. He was able to negotiate a severance package. Now that Michael is in his mid-30s, he wants to use his blog to share his knowledge about early retirement and being financially independent.
E.S.I. Money
The anonymous blogger behind E.S.I. Money is a retired man in his 50s who blogs about how he made enough money to retire early.
He said, "If I were you, I'd tell you to retire as soon as possible." "I was financially independent ten years before I retired, but for some stupid reason, I kept working. So if I had to do it again, I'd be in my 13th year of retirement instead of just my third."
9 Legit Ways to Start Apartment Investing – With Only $500
Best Blogs For Retirement Planning in 2022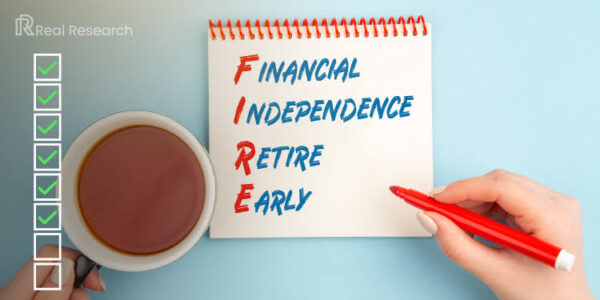 Planning for retirement is essential. Whether you're 20 or 50, it's important to make time for and plan for your retirement, even though it can be scary. But you can prepare for your retirement if you have a strong plan. Here are the best blogs to help you learn about retirement and make the best plan.
Squared Away
Squared Away is a show about money and how people think about it. Its goal is to help Americans of all ages understand how they act so they can act in their own best interests.
The Center for Retirement Research at Boston College is behind the blog, and both The Wall Street Journal and AARP have given it praise. This blog will help people who are just starting to plan for retirement figure out what they should be focusing on.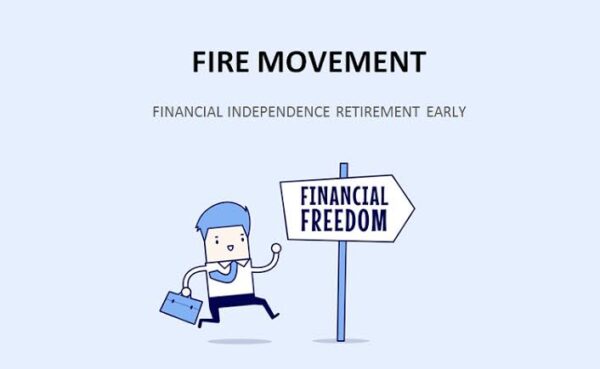 Oblivious Investor
The Oblivious Investor blog is for people just starting to save for retirement and plan for it. Mike Piper's blog summarizes and explains complicated financial topics in a way that is easy to understand.
If you're new to saving for retirement and planning for it, this blog will help you greatly if you're looking for a few reliable ways to save money.
Don't miss these 65 Clever Money Hacks That Will Save You Hundreds of dollars.
The Retirement Cafe
The Retirement Cafe is a funny blog written by Dirk Cotton, who used to be a tech executive for a Fortune 500 company. This blog shows that you don't have to be rich to have a comfortable retirement.
Dirk Cotton's blog posts about retirement are clear and well thought out. This is the best place to look for resources that will help you plan for your retirement and make you laugh.
Sightings Over Sixty
A blog called "Sightings Over Sixty" is written by baby boomers about things that are important to them. This blog talks about everything, from money to health to children who are now adults. The blog is fun, easy to read, and not too heavy.
Wise Bread
Wise Bread is a personal finance blog that tries to help people live well on a small budget, which is especially important when people retire and their income drops. Retirees can get help with
Budgeting
Saving money and other things that can help them live more cheaply.
21 Easy Steps To Achieve Financial Freedom Fast
Never Stop Traveling
One of the best things about retirement is having all the time you never had when you were younger because of family or work obligations. The Never Stop Traveling blog posts are full of photos from fabulous places and tips on what to do there.
The editors and contributors share what they learned from their travels. This book is an excellent resource if you want to travel after you retire.
Best Fire Blog Aggregators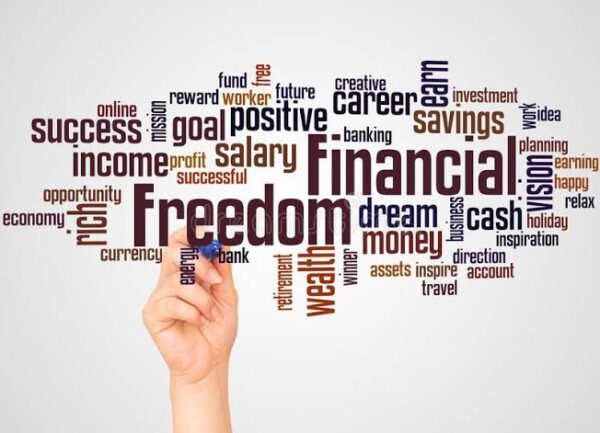 Best FIRE Podcasts
Read: 13 Inspiring Financial Freedom Books (That Will Change Your Life)
FIRE Biographies and Documentaries
Playing with FIRE: A Documentary that captures the truths and dispels the myths of the growing culture known as FIRE: Financial Independence Retire Early.
Guides to Starting The FIRE
Choose F.I.: Your Blueprint to Financial Independence by Chris Mamula, Brad Barrett, and Jonathan Mendonsa
Financial Freedom: A Proven Path to All the Money You Will Ever Need by Grant Sabatier
The Millionaire Next Door: The Surprising Secrets of America's Wealthy by Thomas J. Stanley, William D. Danko
Your Money or Your Life: 9 Steps to Transforming Your Relationship with Money and Achieving Financial Independence by Vicki Robin, Joe Dominguez, Mr. Money Mustache
Bottom Line
There are many things out there that can help you learn about personal finance. You can learn about a subject by:
One of the best ways to learn is to talk to people who are already where you want to be in life. When you listen to successful people, you can learn from what they did right and wrong. This is one reason why blogs are such an excellent way to learn.
We looked through the hundreds of personal finance sites and made a list of the 40 best blogs about financial independence and early retirement (FIRE). All of these blogs are written by people who are financially independent or who are working hard to get there.
Don't miss these 12 steps to Financial Freedom: What to do to attain financial freedom.
Frequently Asked Questions
Q: For Whom Is Financial Independence Retire Early?
Most people think FIRE is for people who make a lot of money, usually in the six-figure range. And that's probably true if your goal is to retire in your 30s or 40s. But everyone can learn something from the movement's ideas that can help them save for retirement and even retire early, though maybe not at age 40.
Remember that the first part of FIRE stands for financial independence. If you reach this goal, you can work at something you love instead of something you have to do instead of retiring. In his book, Robin says that FIRE isn't just about retiring early; rather, it teaches you how to live better on less money.
Q: How Does FIRE Work?
FIRE Followers want to retire much earlier than the traditional age of 65. They plan to do this by saving up to 70% of their income while working full time. When their savings reach about 30 times their annual expenses, or about $1 million, they may be able to quit their day jobs or stop working altogether.
FIRE followers take out small amounts from their savings each year, usually between 3% and 4%, to pay for their living costs after retiring. FIRE Followers try to avoid overspending and live a simpler life while working and after retiring.
Q: What Are Some FIRE Variations?
There are many different kinds of people in the FIRE movement. Fat FIRE is a less strict way to save more money and give up less.
Lean FIRE requires a commitment to living as simply as possible. Barista FIRE is for people who want to leave the 9-to-5 rat race and are willing to cut back on spending while working part-time.
Of course, more traditional financial advisors have been happy to jump in with their ideas about how to reach a FIRE retirement goal. For example, one strategy calls for a FIRE investor's portfolio to include both U.S. and international stocks and bonds. This could increase the investor's chance of success by 20%.
Q: How is FIRE achieved
FIRE is only possible if you save much more than most financial planners recommend, 10–15 percent. Assuming that expenses are equal to income minus savings and that investment returns are ignored, we can see that:
At a 10% savings rate, it takes (1-0.1)/0.1 = 9 years of Work to save up enough money for a year's worth of living costs.
At a 25% savings rate, it takes (1-0.25)/0.25 = 3 years of Work to save up enough money for a year's worth of living costs.
At a 50% savings rate, it takes (1-0.5)/0.5 = 1 year of Work to save enough money for a year's worth of living costs.
At a 75% savings rate, it takes (1-0.75)/0.75 = 1/3 year = 4 months of Work to save enough money for a year's worth of living costs.
This example shows that as the savings rate increases, the time until retirement goes down significantly. Because of this, people who want to FIRE try to save at least half of their income. At a savings rate of 75%, it would take less than ten years of work to save up to 25 times the average annual cost of living, as suggested by the "4% safe withdrawal" rule.