Some of the links in this article are "affiliate links", a link with a special tracking code. This means if you click on an affiliate link and purchase the item, we will receive an affiliate commission.
The price of the item is the same whether it is an affiliate link or not. Regardless, we only recommend products or services we believe will add value to our readers.
By using the affiliate links, you are helping support our Website, and we genuinely appreciate your support.
Last updated Jan. 4, 2022 by Peter Jakes
Do you know that you can save hundreds of dollars with clever money hacks? This may sound practically impossible to some people. However, many people have improved their financial lives by deploying various money hacks. If you really want to save money, you need to figure out the best ways to do it.
You may have deployed various money hacks in the past and failed. However, never allow your past failures to stop you from getting things right in the future. So what are the best money hacks to save hundreds of dollars? In this article, you will understand 65 money hacks that will save you hundreds of dollars.
How do people save hundreds of dollars using clever money hacks?
Most people understand the importance of saving money, and they have developed a good habit to save hundreds of dollars per day using simple money hacks. So how do people save hundreds of dollars using clever money hacks?
There are a lot of money hacks to consider in saving money. Implementing these money hacks may be challenging if you are not committed to saving money. You must think creatively and brilliantly to save enough money for the future.
65 Clever Money Hacks That Will Save You Hundreds of dollars
Saving money is the best approach to take when hoping to gain financial freedom. Be creative enough to know what is applicable and use it wisely.
There are several ways you can save money. But the best 65 Clever Money Hacks that will save you hundreds of dollars consist of the following;
Reduce Your Eat Out Plans
Most people prefer eating out to cooking food in their homes. You cannot compare the price you spend on a restaurant to the price used in cooking a particular dish.
If you prefer to eat out more often, you will continue to waste hundreds of dollars without making suitable plans for future savings. If you work in a distant place, you can eat out for lunch.
But apart from lunch, ensure that you eat more often at home. Create time to cook the food you will eat. If you can avoid eating outside, endeavor to do so. You can prepare your food at home and keep a particular portion for your lunchtime at work.
Lower your energy consumption
Energy bills have made people spend hundreds of dollars without considering saving. However, you can save enough money if you make creative decisions on lowering your energy consumption.
Some strategies to deploy in lowering your energy consumption include maximizing solar energy, upgrading insulation, reducing thermostats to 20°C, and more.
Purchase a Gas Friendly Vehicle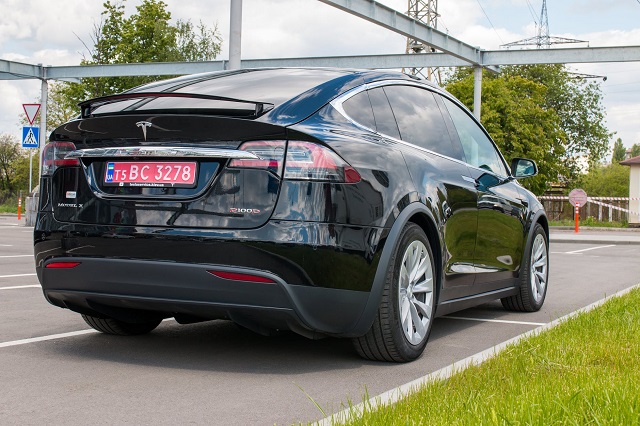 Almost everyone wants to drive a particular car of choice. When you are looking to save some money, you don't have to choose any car of choice. Instead, go for a gas-friendly vehicle.
To save money, focus on buying an electric vehicle, hybrid, or a smaller car. Gas-friendly vehicles will enable you to lower carbon pollution in the environment.
Use the old-fashioned clothesline
Instead of using the modern way of drying your clothes, you can opt for the old-fashioned way. Hence, you don't have to invest money in buying a new dryer. You have to deploy the old-fashioned way and save up to $10.
Keep in mind that most laundry services will likely charge you more money depending on the number of clothes you decide to wash. Using the clothesline to dry your clothes will help in making your clothes last longer than you earlier expected.
Learn about financial management
You may think that you are financially literate. However, when you notice that you are spending more than expected, you will need to learn about financial management. When you fully understand financial management, you will see various ways to regulate your day-to-day expenses.
Make a monthly budget
Creating a monthly budget will enable you to save more money and attain financial freedom. However, you may find it challenging to create a monthly budget and stick to it.
But once you are highly inspired, you can create a workable budget that you will maintain and bring to life. You can use a spreadsheet to record your budget as you work towards actualizing it.
Get a side hustle
When you have a side hustle, you should be able to begin your journey towards actualizing financial freedom. Most side hustles can allow you to participate actively in your regular jobs.
The side hustle will serve as an additional source of income to enable you to meet your daily expenses.
Save with robot app
Innovation has made it possible for people to save with a robot app. Trim is one of the apps that can help you save more money. The app will guide you on how you are spending and ways your money is moving.
With this app, you can know when to cut back and save for the future. Trim can also help negotiate services with your services providers urging them to lower your monthly bills.
Create a workable meal plan
Most people want to eat everything that comes their way. However, this is not a great way to save hundreds of dollars. If you focus on saving more, you must analyze foods you include in your meal plans.
You don't have to eat only expensive meals to eat healthily. There are a lot of fruits and veggies you can purchase at an affordable price and still eat healthily.
Try going a day without spending a dime
You may be thinking that you cannot survive a day without spending money. However, you can make this a possibility. Before you actualize this, you must provide yourself with the essential needs to ensure that nothing motivates you to spend.
If you work remotely, you can easily accomplish a non-spending day. However, if you work on-site, you can try it out and see how to save more dollars with this tactic.
Practice intermittent fasting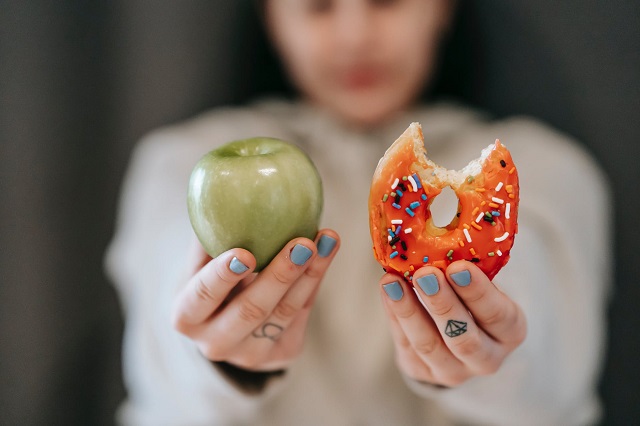 Intermittent fasting can enable you to live a healthy life as you save up some money. You can practice 16/8 intermittent fasting to achieve this milestone.
Practicing 16/8 intermittent fasting implies that you only 8 hours per day and fast for the remaining 16 hours. This attitude will enable you to reduce your eating window and make you eat less.
You can focus on eating only foods that are healthy for you. Most healthy foods you eat during this period will enable you to save more money on foods in the future.
Reduce the rate at which you shop online luxury items
Whenever you visit an online store, you may likely force yourself into buying products you don't actually need. For example, you may be searching for a specific item, but you will buy other items showing in a similar category.
Since you can conveniently buy any product, you can easily more than your previous budget. As you shop online, endeavor to combine it with offline shopping to lower your regular expenses.
Replace your lawns with fruits and veggies
The increasing cost of food is enough to make you consider replacing your lawns with farms. Instead of spending more money taking care of the lawns, you save by growing food on them. You can set up a small nursery bed and watch it grow.
Practice DIY Car Maintenance
There are some simple car maintenance services that you can execute at home without necessarily needing the services of car mechanics. If you can render any mechanical assistance to your car, go ahead with it. Car mechanics will likely charge you a certain amount for the service rendered.
Buy Hand-Me-Downs for Kids
Buying fairly used items will help you to save some cash and still provide your children with fun items. Hand-me-down items to buy for kids consist of clothes, toys, footwear, and more.
You cannot compare the prices of hand-me-down products with the new ones. You will always enjoy a lot of discounts as you make the purchase.
Avoid smoking
If you are used to smoking, you can save up hundreds of dollars if you quit this habit. Aside from saving money, you will also live healthier without sticking to this habit.
Make coffee at home
There are a lot of coffee shops willing to sell you coffee for a specific price. However, you can save some money when you make coffee at home.
Walk instead of taking Bus
If you are going a short distance, you may consider walking instead of taking a bus or train. Saving some transportation costs will enable you to use the money on other expenses. Aside from saving the transportation cost, you are also supporting the fight against climate change by walking around.
Check out baby sections for your cosmetic products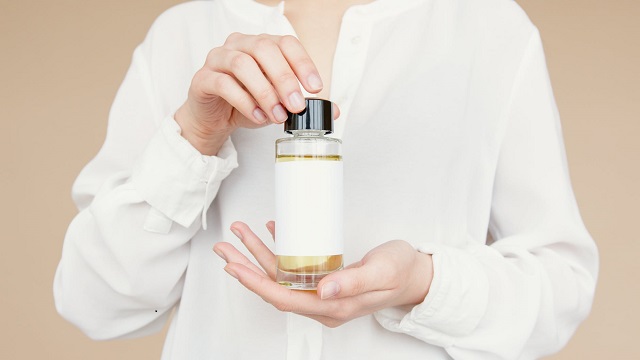 Most products you purchased at higher prices are also sampled in the baby section for an affordable price. You can buy cosmetic products like sunscreen, cotton buds, and more at the baby section.
Once you find an item that matches your choice of purchase, go ahead and buy it. You can save a lot of money using this unique approach.
Quit upgrading your phone
Most people are used to upgrading their old phones to new ones. Changing your device for a new one can never help you save enough money. Most smartphones you see in the market have similar features.
The newer version often has a small upgrade to motivate you to purchase it. If you want to save some money, consider using your particular phone for a longer time without the need to change it. Instead, update the operating system and continue using it.
Cut your luxury expenses
Living a rich lifestyle is interesting and beautiful. But your bank will suffer from your lifestyle. You don't have to buy luxury items above your income. Inspect every product that makes it to your daily expenses.
If you notice that you are spending extravagantly, reconsider adjusting your expenses and save more money.
Be creative to make your own gift
During a celebration moment, the need to award gifts to your loved ones will arise. Instead of going to the market to purchase a fancy item, you can create your own unique gives and save some money.
If you are great at making art, you can present your artwork to your loved ones as a unique award to them.
Spend less than 30% of your income on housing
Almost everyone wants to live in a big home. If living in expensive homes is on your to-do list, consider finding an apartment for less than 30% of your monthly income. Expensive homes will make you spend more money.
Rent your spare room in Airbnb
If you have a spare room, keep in mind that you can earn extra cash and save more money. You can rent it out to strangers and make decently from taking this action.
Save money abroad by using foreign currencies
If your currency is more effective in another location, you can save more money when you use it to buy products at affordable prices. Hence if you have big plans to go on a vacation, you may consider shopping locally with your foreign currency to save some cash.
Exercise more
When you participate more actively in various exercises, you can live a healthier life and reduce your chances of visiting a doctor.
Drink more water
Another way to reduce the amount of food you eat per day is by drinking enough water. Health experts predict that drinking enough water will keep you hydrated and lower your chances of overeating. Once you eat properly, you can avoid food waste and save extra money from it.
Make creative plans to pay off debts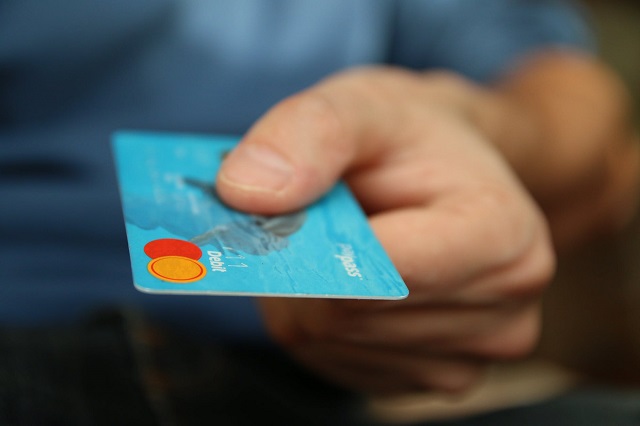 When you are indebted, you may never think of saving. However, if you find creative ways of repaying your debts, saving every penny should be your next goal.
The best way to clear all your debts is to get another income source. You can increase your earnings and walk your way towards gaining financial freedom.
Compare your insurance rates
Most people never cared to check on the insurance rates. However, comparing your insurance rate gives you an added advantage towards finding the best insurance policies that match your status.
Review your card statement after each month
Users of credit or debit cards are expected to review their card statements at the end of each month. This action will enable you to understand your spending habits. You can decide whether to cut down your expenses or increase your savings.
Try a new money challenge
You may have carefully planned your daily expenses to enable you to live the life you ever wanted. However, if you dream of making enough savings at the end of each week or month, you must attempt a new money challenge.
Remove some expenses and see if you can survive with them. With this tactic, your money sense will surely improve.
Maintain your household appliances
If you are hoping to save hundreds of dollars, you must ensure the healthy state of your household items. If they require maintenance, devote your time to render the maintenance services.
If you are not professional enough to do it, you can hire a professional to execute the repair plans for you. Keep in mind that the cost of repair is more expensive than the cost of purchasing a new one.
Make plans for emergency funds
No one can predict what will happen in the future. But plans for emergency funds will save you on a rainy day. Your emergency funds must be excluded from your regular savings. You can use it to sort yourself out during hospital emergencies, natural disasters, and more.
Automate your savings
As you work in an establishment, you have the zeal to automate your savings and avoid spending all your incomes on regular expenses. You can enroll in the retirement plans of your employee or ask your bank to automate the income for you.
Deploy the act of using a 30-day rule
The essence of using this rule is to regulate your purchasing goals. Consider examining every household item that makes it to your purchasing plan for the month. You can save a lot of money by simply deploying this rule in your regular expenses.
Use the right cards
Some cards offer you the bonus of getting paid to spend money. This implies that you don't have to spend without getting rewarded. Some cards can offer you almost 5% cashback or more when you purchase a particular item.
You can ask your bank for unique benefits attached to any card before using them to make your purchase.
Learn about alternatives
As you visit any website to complete your purchase for the day, know about your alternative options in case your initial plan fails. Learning about your options will enable you to purchase cheaper items while getting the same service from the product.
Compare prices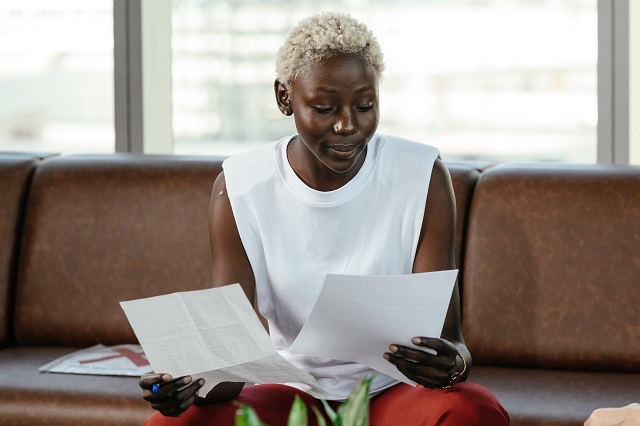 Most people ignore comparing the prices of a particular product before making a purchase. If you intend to buy anything, check the price of that item in other online marketplaces to see the best options made available for you. You can save more money from this habit.
Learn to negotiate for goods and services
If a particular service creates room for negotiation, ensure that you take advantage of it. Beating down prices will enable you to spend wisely and save more money.
Track your expenses
Sometimes, you may never realize that you are spending more money than expected. However, if you develop the habit of tracking your expenses, you should see how your money leaves and the impact it creates.
Differentiate between your wants and needs
If you must save more money, you should have the ability to separate your wants from your needs. Your needs are essential goods and services that you cannot do without, such as eating, dressings, and more.
However, your wants are services you do stay without, such as partying, traveling on vacations, and more. Separating your wants from your needs will give you a boost towards saving more money.
Teach people around you about saving
You need motivation from people around you. If you fail to inform them about your new plans to save more money, they will never understand your ambition. Hence, teach them the essence of saving more money to prepare for the great future ahead.
Cancel automatic membership subscription
Most people cannot track the online services they are paying for. If you want to save more, ensure that you never automate any online monthly subscription on platforms like Netflix, Amazon prime, and more.
Do not pay for services not worth your money
Some services you pay for may or may not deserve your money. You are supposed to analyze the services closely to see if you should pay for them or find an alternative.
Save on your monthly payment phone bills
In most cases, phone bills can compete with their groceries bills and others. Focus on saving monthly phone bills by removing useless warranties, extra data plans, and more.
Buy in bulk
When you purchase some household items in bulk, the seller may remove some discount from you. When an extra discount is eliminated from your regular expenses, you will stand the chance of saving more money than anticipated.
Pay with cash
According to financial experts, there is a unique power associated with paying in cash. Firstly, you can ask the service provider for a specific discount. And you will have the ability to negotiate more with handy cash.
Take advantage of your status in life
Some service providers remove specific discounts for seniors, students, teachers, and others. So look out for services that best favor your current status in life. Once you find it, take advantage of the opportunity to save extra money.
Unsubscribe from some email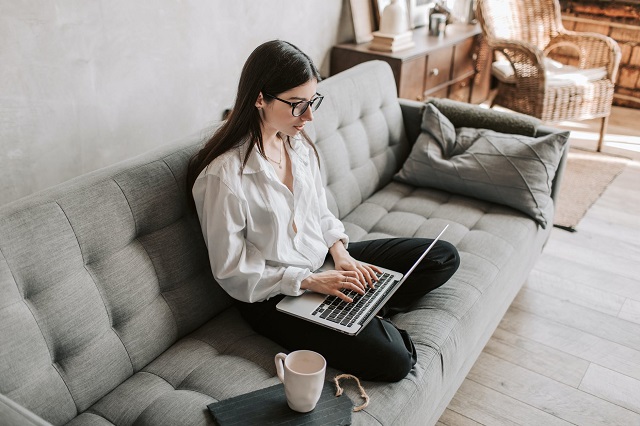 When you subscribe to a particular email, you will receive a daily marketing update that will tempt you to spend extra money. If you unsubscribe from such email, you will reduce your inspiration to spend more money.
Cut out your cable ties
Cable subscriptions are increasing rapidly. If you develop the habit of cutting out cable ties, you can save hundreds of dollars per month. There are more alternatives to cable TV. You can find online streaming platforms and enjoy similar services you get from cable subscriptions.
Check into your grocery list
you may never realize that you are spending more money than required trying to stick to your regular grocery lists. If you focus more on savings, see how you can adjust your grocery lists to avoid creating extra expenses for yourself.
Enroll your children in affordable schools
Parents love to give their children the best education. However, you are not expected to do this at your own expense. There are affordable schools out there that can give your child the best education at an affordable price. Ensure that you enroll them in schools within your budget.
Make financial plans as a family
If you are married or live with your spouse, you should never make financial decisions without consulting your partner. When you share your financial goals and ambition with your partner, you can always make fruitful decisions to improve your savings.
Invest while considering risks
One of the best ways to boost your savings is via financial investments. However, most investments require time before you can begin to enjoy the profit. So as you stand on your fit to invest, ensure that you consider the risk to avoid making any regret.
Consult financial experts
You need to listen to the advice of a financial expert to understand how to walk your way towards gaining financial freedom. Most experts are experienced in the field. They will render advice that is realistic and applicable to your daily expenses.
Learn to manage your resources
If you cannot manage your financial life, you will always remain broke and confused in life. Learning how to manage will guide you on how to escape unnecessary expenses and walk your way towards financial success.
Be a coupon king or queen
Couponing can enable you to save more money in every possible way. You can save on household items such as toilet paper, soaps, and more.
Install low-flow showerheads
You should focus on reducing the amount of water you save by using low-flow showerheads in your homes and offices. If the water flow is reduced you can save water costs and avoid water waste.
Visit affordable pharmacies
You may prefer to buy drugs from the closest pharmaceutical shop to your home. This may not be considered a clever way to save money. Cross-check the prescription prices of pharmaceutical shops around your area to save some money.
Never purchase cheap clothing items without close examination
Most cheap clothes you see in the market are made affordable because they may not last long enough for you. Hence, after completing a purchase, you will find yourself buying a new cloth after some weeks. Buy only high-quality clothes to wear for long periods.
Get affordable entertainment services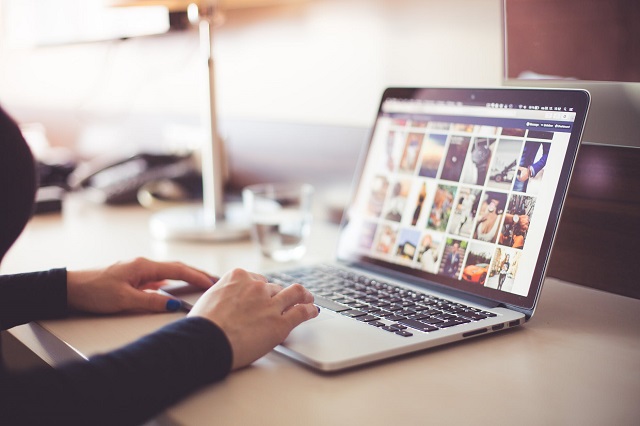 YouTube and Tiktok are great platforms to watch entertaining videos. So if you don't have enough money to stream online, you can entertain yourself on free online platforms.
Avoid using ATMs of other financial institutions
If you want to play safe, you should focus on using only the ATMs of your banks to stay safe and save. Using the ATM of other institutions will make you pay for extra charges.
Partake in Local Investment Development Account Program
If you are a low-income earner, you may consider enrolling in the IDA program that matches your savings. You can save for your home and education using this creative approach.
Avoid debt by all means
If you are not indebted to anybody or any agency, you may consider avoiding debts at all costs. Debts can always limit you from reaching your financial goals.
Make personal saving a priority
When you make saving your everyday priority, you can save more money and live the life of your dream.
Conclusion
Thank you for reading this article to this stage. From the information listed above, you can save wisely and attain your financial freedom within a while.
As you deploy the 65 clever money hacks to save money, ensure that you stick to a workable plan. Your motivation to become successful will help you save more money for the future.