Last updated Jun. 22, 2023 by Charles Zemub
9 legit ways to start apartment investing with only 500
Do you know that you can invest in real estate with only $500? You don't have to become a millionaire before taking a bold step into real estate. Your ability to save up and invest wisely can lead you to success.
Since you don't have a big budget to start an apartment investment, you must be wise about the decisions you make per day. So what are the legit ways to get started with apartment investing? In this article, you will learn about 9 legit ways to start apartment investing with only $500.
What is Apartment investing?
Apartment investing is a type of real estate investment that involves the purchase, sale, management, or rental of an apartment building for profit. The major problem people often encounter in this type of investment is the lack of investment funds to succeed in making great investment decisions.
However, numerous strategies developed by planners have made it possible for anyone to invest in an apartment and achieve huge success from their investment.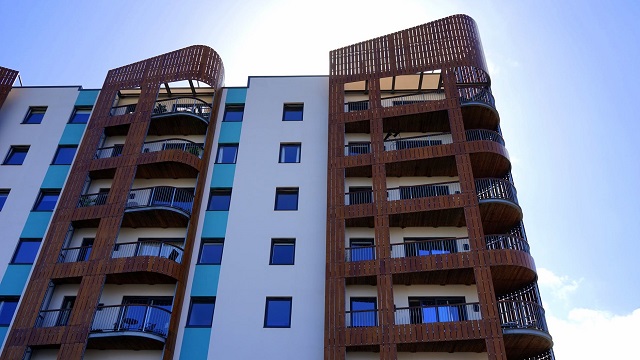 If you hope to reach great heights in apartment investing, you must focus on finding the right opportunity actually to make it happen. If you want to invest in real estate with only $500, you must be extra careful to avoid getting scammed by fraudsters.
Hence, focus on finding legit ways to get started with your investment plan. So how can you begin with apartment investing? The 9 legit ways to start apartment investing consist of the following.
Invest through online P2P Platforms.
One of the fastest ways to make it big in real estate is to implement your investment plans via online P2P platforms. From P2P investment platforms, you can find a great apartment to invest your money in and expect a great return.
In most cases, the P2P platform is also described as crowdfunding. In this process, a group of investors often come together to contribute money to buy a real estate property. In this strategy, investors usually make a contribution based on the generally agreed amount.
Since your target is to invest $500 into real estate, you must find a P2P platform where members are required to make a low investment. Even though most P2P platforms often start from $1000, you can still be lucky to find a platform where your $500 will qualify you to join the team.
Consider Apartment investment Around the Country for only $500
Unlike apartment investing in most urban developed cities, investors are likely to receive more discounts when they invest in apartments around the country.
In fact, you can become a genuine real estate investor when you work strategically towards bringing your ideas to reality. Fundrise is a company that enables you to invest in real estate without actually becoming a landlord.
When you deploy this strategy, you will have most of the heavy tasks and background jobs accomplished by the company. Of course, your money will surely work out well. The minimum investment capital required to get started on this company is only $500.
The company allows you to begin via the Fundrise Starter Portfolio. Once you put your money into the company, it will be divided into two portfolios that will assist private real estate in rendering professional services around the USA. Keep in mind that this is an investment decision you should trust.
The company goes as far as providing you with properties that are added to your portfolios. Fundrise focuses on building great trust between investors and the company itself.
Hence, you don't have any reason to doubt the operations of the company. So how do you earn from Fundrise? Your earnings will surely come from a potential appreciation that shows in the values of your shares.
You can also earn through quarterly dividend payments, property income, and interest payments. Just like every investment, you still have to watch out for risk factors while investing in Fundrise.
Keep in mind that you will have to pay about 0.85% of the annual asset management fee and about 0.15% of the annual investment advisory fee.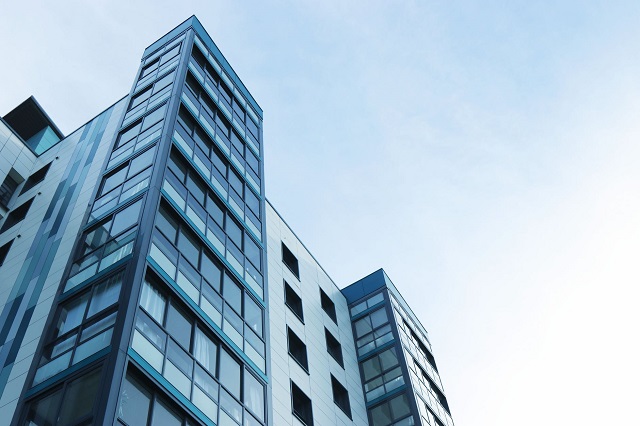 Practice Virtual Real Estate investing without money.
How about investing without money? Everything has become practically possible in the modern world. You can now invest in the virtual world and still stand the chance of earning from your investment decision.
This virtual world is not a game simulation. However, it is a virtual world on its own where you can purchase virtual goods, have a virtual family, and even begin a virtual career. In the 21st century, the virtual world idea has become more popular.
In this virtual world, you will be required to purchase goods and services in Linden Dollars. You can earn this dollar by rendering virtual services or selling any services in the virtual world. However, you can stand the chances of converting your real money into virtual currency depending on the services you want to pay for.
If you want to become a real estate dealer in this world, you must focus on raising virtual money to buy properties that you can either rent out or sell for profit. Many people have attained a great milestones in this virtual world.
But how can you get started even if you don't have money? You can execute services for people and will be paid for a job well done. You can save up and buy or rent a property with your proceeds from the executed tasks.
The good news is that you don't have to pay a dime to join this virtual world. You can start small and slowly increase your earnings in this virtual world.
You can also read: How much can real estate agents make in a year
Consider investing in a real estate fund.
A real estate fund is one of the best real estate investments you should be considering. Taking this action will enable you to earn real money from real estate investment.
However, under this investment, you may never know the exact property your money will be used to fund. Your decision is not to determine how the money will be spent. The fund manager, who understands the real estate market, will conclude on how the money will be invested.
The fund manager will also determine what properties to purchase with the money. However, the manager will also watch out for risk factors as the person concludes any decision. The benefits of investing in a real estate fund are that your money will be used to service more properties.
This implies that risk factors under this investment choice are reduced. Before investing in any real estate fund, endeavor to do your findings to avoid becoming a victim of a scam.
Keep in mind that there are real estate scammers out there hoping to steal your hard-earned money without remorse. Hence, you must avoid becoming a victim by conducting advanced research before investing.
Consider taking advantage of Real Estate Investment Apps.
Another convenient way to invest in real estate is via real estate investment apps. You don't have to leave your home to register with the company. You can do this from the comfort of your home.
So which real estate app should you consider using? The best real estate app to use is Stash. This app has helped so many people to make great decisions in real estate investments. Stash also allows people to invest as low as $500 and stand a chance to earn big in the future.
In fact, Stash is the best investment option to consider, especially when you plan to invest a little amount in real estate. To get started with this app, visit the play store or apps store and download the Stash app.
After installing it on your device, proceed to sign up and earn a $5 extra score upon your first investment. After signing up for this app, you will be given access to the entire Stash tools, which will enable you to make successful investments on the platform.
Keep in mind that the platform will charge you up to $1 a month for the services rendered to you.
Reach Out to Investors Ready to buy an Apartment.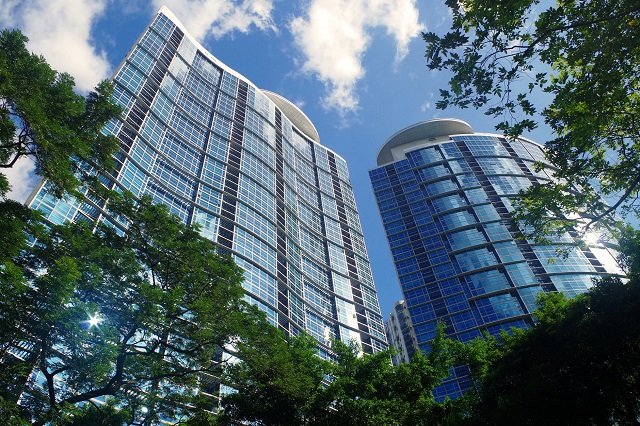 With $500, you cannot purchase an apartment for yourself. However, you can support an investor who will take this bold step and earn from your investment decision afterward. Before an investor will consider accepting your money, you need to gain the person's trust.
Most people will likely turn down the idea of you supporting their ambition with only $500. But rejection should never stop you from attempting. If you have a rich partner, family member, or friend, you can convince them to buy an apartment.
With your $500, you can inspire the group to get started with the fund donation without hesitation. Before you can pull this weight, you need to be convinced and ready to take action.
You can get started by organizing a meeting to share your ideas. During the meeting, ensure that you open the floor to allow people to make their individual contributions. Through this approach, you all can agree on making the investment work out well for everyone.
Contribute to a Syndication
When you have only $500 for real estate investing, contributing to syndication could be a great way to get started and reach a greater milestone within a given period. Syndication involves a group of investors who come together to contribute money to buy an investment property.
The forum is often open to interested real estate gurus who have a great interest in investing. However, each member does not have enough money to make a single purchase. But through the contribution of each member, a certain amount will be raised to invest in real estate.
Before you are allowed to join syndication, you must agree to the policies of the group. Aside from accepting their terms and conditions, you must have the exact amount required to get started with the investment.
Note that as a contributor in a syndicate, you are just a limited partner of the forum. The leader of each syndicate has more chances of making an advance decision for the group members. After purchasing the property, every member of the syndication has to decide how profits will be distributed across.
Become the leader of the Syndication.
Instead of participating as a limited partner in a syndicate, you can decide to lead the syndication. Becoming a leader in any syndication actually comes with a lot of responsibilities. Hence, you must meet with the tasks involved before leading the syndication.
Remember that the syndication's leader is often regarded as the general partner. Each contributor to the syndication will look up to you for decision-making and guidelines that will lead the group to success.
You may want to conduct extensive research before concluding on leading any syndication. As an active leader, other investors will surely look up to you. You must trust your instinct and understand how to manage risks accordingly.
A single mistake can mislead your partners and may not always end well for the group. Hence, you must be great at analyzing risks to be on the safer side.
Consider investing with a real estate investment trust (REIT)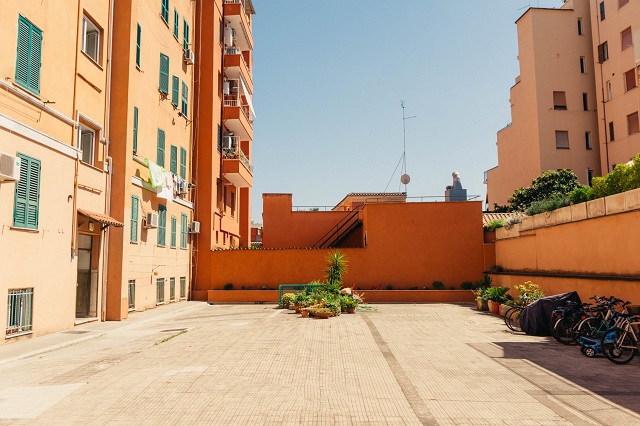 As more real estate investors are emerging into the company, so do real estate investment trust companies being established. Any company that depends on a real estate investment trust helps people invest and own properties, generating more income in the long run.
Once the company makes any profit, every investor under their platform will benefit from this gain. So the company often runs services enabling investors to win no matter how much they are willing to invest.
With $500, you can get started with making the right investment choice for your future. When investing with a REIT, remember that the property does not belong to you.
However, you will still gain benefits from this investment decision. Before you consider investing in any REIT, keep in mind that there are five different types of REITs, and they include the following;
This type of REIT involves companies that own and manage multi-family rental apartment buildings. Sometimes, these companies can also have control over some manufactured housing.
However, consider the risk factors involved before deciding your investment choice. You can find residential REITs in large urban cities, as the high cost of living has pushed people to consider this type.
In Mortgage REITs, investments often oppose the real estate rules themselves. Before considering this type of REIT, note that if the interest rates are increased, it will lead to a significant decrease in the mortgage value.
Hence, this can likely decrease the stock prices as well. If you hope to enjoy interesting benefits from this investment decision, focus on finding the right investment.
Almost 24 percent of REIT investment goes to freestanding retail and shopping malls. Most shopping malls are owned and managed by REITs. The most common way companies and individuals make money under retail REITs is via rental charges to tenants.
Companies under the office REITs focus on investing majorly in office buildings. Before you consider this type of investment, determine the vacancy rates offered by the company.
You should also figure out the unemployment rates offered by the company. The capital of acquisition is also another essential factor to consider. When you are satisfied with this type of REIT, proceed to make your wise investment.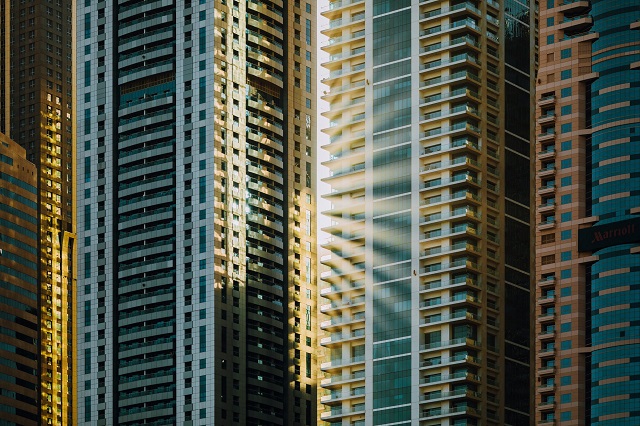 Companies under the Healthcare REITs focus on investing in the real estate of hospitals, retirement homes, nursing homes, and medical centers. Investors under this REIT earn through occupancy tee, Medicaid, and Medicare reimbursements.
Conclusion
If you succeed in reaching this stage, it implies that you are ambitious and determined to succeed in real estate investments. As you find the perfect apartments to purchase, you should concentrate on analyzing various risk factors that can cripple your investment decisions.
Your goals must be well-defined if you hope to implement any of these strategies without error successfully. When next you are searching for real estate opportunities, you may consider the 9 legit ways to start apartment investing listed above to reach your investment goals.