Last updated Sep. 27, 2023 by Jessica Green
Tons of individuals and businesses require the services of a virtual assistant to stay productive. As a virtual assistant, how do you find and connect with them?
This article provides everything you need to become a high-paying virtual assistant.
Who Is A Virtual Assistant?
A virtual assistant, also known as VA, is a person who carries out administrative, sales, and technical tasks for businesses from their home. As a VA, you can work as an executive assistant, administrative contractor, and personal assistant.
Several firms and organizations employ virtual assistants. They can also provide support to website owners, bloggers, and corporations.
What Does A Virtual Assistant Do?
Virtual assistants take on multiple roles. The task you carry out depends on the requirements of the company you apply to. But generally, the job requirements for a virtual assistant include the following:
Administrative Tasks: Virtual assistants often perform tasks like setting appointments, creating email templates, processing and transferring data, managing resources, organizing calendars, budgeting, booking travels, and more.
Executive Assistant: This role is often given to virtual assistants with higher expertise and academic qualifications. The responsibilities associated with this role include strategy planning, prioritizing and responding to emails, reviewing and maintaining the company's documents, handling bookkeeping tasks, and more.
Data Entry: As a virtual assistant, you can enter and manage data into different databases. However, you must have good knowledge of Microsoft Excel, Microsoft Word, and other software.
Personal Assistant Tasks: Most people employ the services of a virtual assistant to help them carry out shopping tasks. You can shop online for goods and send them to the address of your clients. Most businesses employ VAs who perform personal assistant tasks like managing mail, coping and faxing documents, directing phone calls, and more.
Bookkeeping: As a virtual assistant in this role, you are required to record transactions, process payments, reconcile financial reports, update records, and more.
Social Media Management: Most virtual assistants are required to manage the business's social media account or page. This job requirement includes producing content, creating strategies to increase followers, and creating marketing strategies.
Customer Service: As a customer service agent, you'll be tasked with answering customer's calls, providing solutions to complaints, and processing returns.
Research
Top 10 Legit Virtual Assistant Jobs: Companies That Pay You
Zirtual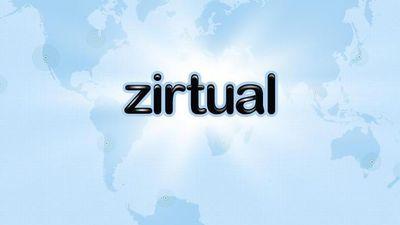 Zirtual is a startup platform that pairs businesses and individuals with skilled virtual assistants. It is located in the US and employs VAs with administrative, data entry, and social media management skills. It also offers services such as travel planning, website maintenance, and marketing research; thus, it employs virtual assistants with such skills.
If you are in search of a virtual assistant job, Zirtual is your go-to platform. Its employment requirements are flexible, and its payment structure is great compared to other platforms.
To get started, submit an online application to Zirtual. To do this, navigate to the Job section on the official website of Zirtual and select the VA job you are skilled in. Proceed to provide personal information about yourself in the required section and submit the application.
Once your application is reviewed, you'll be invited to a video interview. If you pass this interview, you'll be given employment.
Zirtual pays its virtual assistant between $10 and $18/hour. To be eligible for employment on Zirtual, you must have years of experience working as a virtual assistant, great communication skills, and must be tech-savvy.
Upwork
Upwork is a great platform for finding virtual assistant jobs. It's a freelancing platform where you can connect with clients in need of any freelance service.
Upwork is different from the platforms on this list. It doesn't employ virtual assistants. However, it allows you to find and send direct applications to clients in need of your services. Upwork brings clients and job seekers to one place. It will enable clients to browse your profile and decide if you are eligible for the job.
To get started, sign up as a job seeker on Upwork. Fill in your personal information and provide details on your skills – this will be visible to clients; hence, it is important to provide correct information that increases your chances of being chosen for a job.
Unlike other platforms on this list, Upwork lets you decide how much you're paid. You also have control over your working schedule.
Wood Bows
WoodBows is one of the most popular platforms for finding virtual assistant jobs. It employs VAs with different skills and experience levels; thus, you have a good chance of being hired.
WoodBows requires the following skills from people seeking employment
Data Entry skill
Account and Bookkeeping
Email and Social Media Management
Website Maintenance
Internet Research
CRM Data Entry
Data Conversion
The possession of all the above skills isn't required. However, you must have expertise and knowledge of your specialized skills.
WoodBows is recognized by reputable media like ABC, CBS, FOX, and NBC. It has also received various awards, making it one of the best VA platforms in the world. According to Salary.com, WoodBow pays its virtual assistants an annual average salary of $39,147.
Related: How To Make $1000 A Month: 53 Ways To Make Extra Money in 2022
Fancy Hands
Fancy Hands is a firm that offers virtual assistant services to clients in the US. Application for virtual assistant job is open on the platform, and you can be eligible for a job if you possess the following skills:
Appointment scheduling
Internet Research
Travel Plans Research
Data Input and Management
Handling Phone Calls
Booking Reservations and other personal tasks.
To apply for a job on Fancy Hands, visit the official site and send an application for a job. Fancy Hands often updates its website when it needs Virtual assistants. If there are no job openings on the official website, check back after a few days.
Fancy Hand's payment amount depends on the number of jobs you take and the hours you take to complete them. If you complete a task within 10 to 15 minutes, you will receive between $3 and $7. The average hourly income on Fancy Hands is $12.
Belay
Belay is a platform that assists clients in need of web specialists, social media managers, content writers, and virtual bookkeepers. Thus, it employs the services of virtual assistants.
Job application on Belay is competitive. According to the Belay website, out of 3,500 applicants, only 1% to 2% are accepted for the job. To increase your chances of being accepted, you must have up to 5 years of experience as a VA and the needed skills required for the job.
Send an application via Belay official website, and await a response. Once you receive a response, you'll undergo five hiring processes before employment.
Belay pays its virtual assistant an average of $15 per hour.
Virtual Office (VA)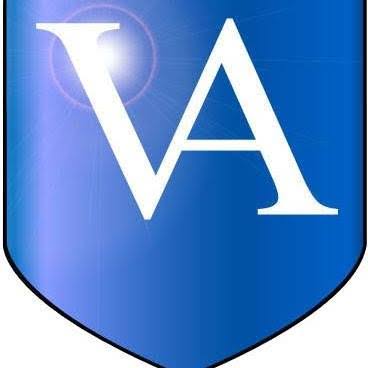 Virtual Office VA is a staffing platform that employs individuals to work from home. To work with Virtual Office VA, you must meet the following requirements:
Currently resides in the United States
Have access to a PC with high internet speed
Possess good communication skills
Knowledge of Microsoft word and excel
Fluent in the English language
VAs in Virtual Office are required to carry out tasks such as customer support, administration, guerilla marketing, data entry, bookkeeping, and more. The payment rate is between $9 and $10 per hour.
To get started with Virtual Office, send a job application here, and wait for further instructions from the platform.
99DollarSocial
This social media marketing company focuses on helping businesses boost their social media presence. To do this, it employs the services of virtual assistants,
99DollarSocial hires VAs to help with content research, writing, and creation. To be employed on this platform, you must be knowledgeable about social media management.
Working with 99DollarSocial comes with tons of benefits, like flexible working hours, unlimited paid time off, and space for career growth. To get started, browse through the site for job openings, and send your application.
24/7 Virtual Assistant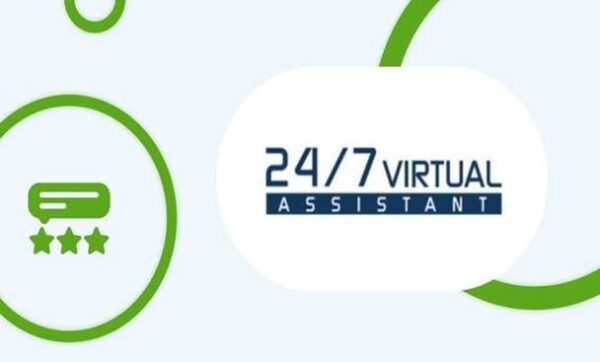 24/7 Virtual Assistant is a company that delivers virtual assistance services to small businesses worldwide. It connects clients to capable virtual assistants.
To work with 24/7, you must possess the following skills:
Good verbal and written communication skills
Administrative and customer support skills
Good knowledge of Microsoft Word and Excel
Internet research skill
Transcription Skill
If you possess the above skills, send an application to the official website. The platform will analyze your resume and send you feedback.
Indeed
Indeed is a free platform that connects virtual assistants with clients in need of the service. Besides virtual assistant jobs, you can also find freelance jobs like graphics designing, writing, and more on this platform.
To find a VA job on Indeed, create an account on the platform and upload your resume and qualifications. Once your profile information is complete, search for VA jobs and send your application directly to the client.
FireGang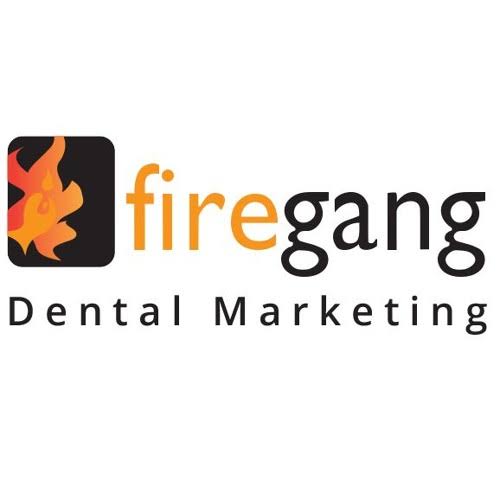 FireGang is a marketing company that employs virtual assistants. It offers a wide range of services like copywriting, search engine optimization, digital marketing, and more; thus, it requires the help of VAs.
Virtual assistants on FireGang perform the following roles:
Internet Research and Report
Data Entry
Meeting Scheduling
Creation of Marketing Campaigns
Making Phone Calls and Sending Emails
Assistance in Special Projects
To be eligible for employment on FireGang, you must be skilled in using software like Zoho, CRM, Infusionsoft, CallRail, Microsoft Excel, and more.
Another Interesting Article: Best Sites To Get Virtual Assistant Jobs
How To Become A Virtual Assistant
Becoming a virtual assistant and helping people carry out administrative duties is not as simple as it seems. It requires certain skills and experience. Here's a guide on how to become a virtual assistant.
Choose A Service To Offer
Virtual assistants can work in administration, marketing, research, and customer service. So, when starting as a virtual assistant, decide on your area of specialization.
2. Build Relevant Skills
Once you decide on a service to offer, focus on accumulating the skills and experience needed to carry out the service. Take courses related to the service you want to offer, and connect with experts in the field to gain knowledge.
Gaining work experience is also important as it helps build your portfolio.
3. Build An Online Presence and Look For VA Jobs
Having an online presence makes it easy to find clients. It also enables you to showcase your resume and qualifications.
Top Skills Of A Virtual Assistant
Here are the skills needed to become a virtual assistant:
Communication
Social Media Management Skills
Project Management
Bookkeeping
Customer Service
Content Creation
Marketing
Research Skills
Web Design
Writing
Time Management
Organization
Computer Network
Event Management
Email Management
Conclusion
Virtual assistance is a great way to make money from home. If you don't have the required skills, take courses that build your skills and experience. Once you accumulate enough skills, find a job by applying to any of the platforms on this article.
Frequently Asked Questions
What Is The Highest Salary For A Virtual Assistant?
According to Ziprecruiter, the highest salary for a virtual assistant in the US is $82.21 per hour. However, the average hourly wage is $33.84.
Where Can I Work Online And Get Paid
There are tons of platforms that pay you for working online. The most popular include Upwork, Fiverr, Indeed, Zirtual, Belay, FireGang, and more. Survey sites like Swagbucks, InboxDollars, and SurveyJunkie also pay their users to carry out simple online activities.
Where To Find Direct Clients For Virtual Assistants
If you want to communicate directly with clients without having a third-party platform decide things for you, create an account with Upwork and Indeed. These platforms enable virtual assistants to communicate directly with clients.