Last updated Sep. 24, 2022 by Jessica Green
The summer before I started my first year of university, I was offered an internship with a non-profit organization that encouraged students to establish their own businesses while still in school.
After assisting a good number of students in launching their own businesses, I began to question myself after seeing their success. Their accomplishments inspired me to create a business which I called "Adspad".
I created the Aspad platform so that companies could advertise their products directly to students.
How I Got The Inspiration for Adspad
One day while eating launch with my friends at the University's cafeteria, I got the inspiration for the project.
My friends and I were talking about the lack of marketing options for firms on campus. When I stared at my empty food tray, I got struck with an idea.
The Preparations I Made To Create Adspad
After I got the idea to create Adspad, I urged my friends to help me put together a business plan and a prototype placement.
I also searched for a printing provider and made plans to sign a year-long arrangement with my University. The plan I made with my University was to supply them with tablecloths to place on food trays. This supply was to be made on a monthly basis.
As soon as I had everything in place, I reached out to local businesses and sold advertising space on the placemats/tablecloths.
My Journey Into Putting Everything in Place
It took a few months to put my idea into action. The adverts which were placed on placemats were enticing to lots of businesses.
During the years in which I operated the business, I gained a great deal of experience and made improvements to my business plan.
I hired a graphics design student from my University to create professional and eye-catching designs for the placemats in order to increase their efficacy and attractiveness of the placemats.
Hiring students for my business helped me reduce my working expenses. Students were eager to work for me as this would help their work portfolio.
As part of my goal to lessen environmental effects, I began utilizing FSC papers.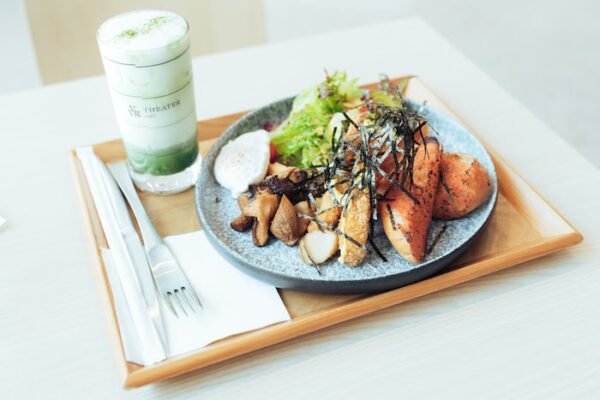 What I Did To Make Money
My business concept was straightforward. Every month, I would create new placemats with ten advertising spaces. Each advertising space was sold to companies for $150. This means I received $1500 after selling the ten advert spaces.
Printing costs about $600 (10,000 A3 paper mats). Within months, I struck a deal with other universities and expanded my business. This made me receive over $3000 a month as a college student.
Entrepreneurship Advice for Students
With my experience as an entrepreneur in college, here's some advice for college students who are afraid to take the first bold step:
Get Started
Getting Started is the most difficult step to take. There are lots of students with brilliant business ideas, but they aren't bold enough to put them into action.
Don't be scared. Take the first step and get started.
Never lose hope
The most difficult experience I had while building my business was convincing companies to pay for advertising space on placemats. I had to talk with hundreds of individuals before I made my first transaction.
But even with the problem, I never lost hope. So don't lose hope!
What Comes Next

After I graduated from the University, I sold Adspad. It has continued to be in operation under new management.
I have lots of other business ideas. I've been working on a business project called Sonder. This will allow people to record and analyze their past sexual partners. The project goal is to reduce the rates of STIs.