Last updated Feb. 15, 2023 by Peter Jakes
Let's face it; not many people have an extra $5000 lying around in case of an emergency. You don't want it for spending; you need it to pay bills or if your car has broken down and requires immediate assistance.
You might wonder, is it possible to make $5000 in two weeks? There are, fortunately, more than 30 ways of making $5000 in two weeks. It's feasible!
How To Make $5000 Fast
It might sound hard, but it is possible to earn $5,000 quickly.
We tend to think of things in terms of yearly cycles, but it doesn't have to take a whole year to make $5,000. You can do it in less than a year if you work a few extra hours a week. If you put in more time, you can do it even faster.
But do you think "months" is too long? Check out our article on how to make an extra $100 in a day if you need money right away.
Before you start, here's some advice: don't try to make your side hustle too broad. Instead, narrow your focus and stick to what works for you and what you can do now.
Lastly, remember that all possible earnings listed below are before taxes.
Here's a long list of side hustles and money-making ideas to help you make some extra cash.
Ways of Making $5000 in Two Weeks
Here are some reliable ways to make some quick cash:
1. Sell Stuff You Own
Selling assets is one of the simplest methods to obtain $5,000 quickly. Several selling applications and websites are available where you can quickly sell items for cash. Popular platforms where you can sell your stuff include Facebook Marketplace Selling, Mercari, Depop, Poshmark, SidelineSwap, OfferUp, etc.
You might also try holding a garage sale to get rid of more of your old belongings faster.
Clothing, gadgets, and toys are simple to sell, but you may also be creative and offer unusual items like Beanie Babies or Pokemon cards.
2. Food Delivery Gigs
Working for numerous food delivery apps is another way to make $5,000 rapidly. In addition, side gig applications like DoorDash and Instacart are excellent examples of gig economy employment you may do on the side to supplement your income.
You may keep working your regular job and then spend a few hours on the side for DoorDash or Instacart after work.
This method is a lot of work, so it's probably not a long-term solution. However, these same-day pay jobs might help if you're financially pinched.
3. Complete Odd Jobs for Cash
There are many ways to get money doing odd tasks, and here is another method to make $5k quickly if you work hard enough on the side.
Let me give you an excellent illustration:
Look for in-person cash jobs on Craigslist in your area. You're likely to find a plethora of cash occupations around you, such as caregiving, cleaning, cooking, handyman labor, landscaping, moving assistance, etc.
You'll find some odd jobs, so do your research and ensure you're comfortable with anything you're doing. If Craigslist doesn't work, consider TaskRabbit, which allows you to offer various handyman tasks to individuals in your city for money.
4. Take Out a Loan
If you're still looking for a quick way to make $5,000, one of the simplest possibilities is to borrow the money.
It's normal to turn to friends or family in this situation. However, you must be at ease with this because this is a significant lot of money, and dealing with friends and relatives might be difficult.
Of course, you have the option of going via your bank. Finally, personal loan organizations like Zippyloan, BadCreditLoans, CashUSA, and PersonalLoans provide loans ranging from $100 to $35,000 in as little as 24 hours, allowing you to get cash quickly.
Check out these best personal loans with low-interest rates options
5. Freelancing Online
Making money online by selling your abilities isn't always an ideal approach to making $5,000 quickly because it takes time to build up a customer list. However, if you already have a few freelancing gigs, growing that revenue is one of the quickest methods to boost your earnings.
This strategy works for various jobs, including bookkeeping, content writing, graphic design, SEO, web development, and virtual assistant labor.
Finding clients and increasing your prices takes time. But on the other hand, Freelancing can be a sustainable second source of income or even a new profession.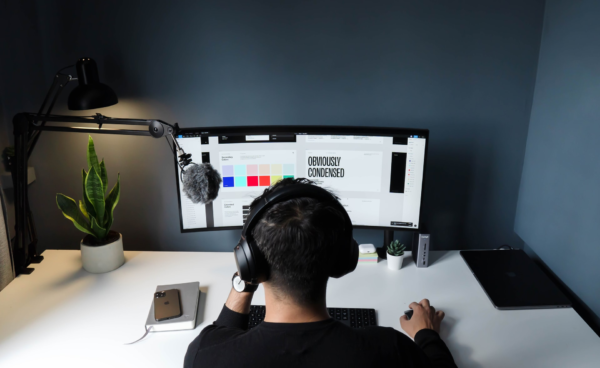 6. Negotiate a Pay Raise
Negotiating a raise with your present job is another quick and straightforward approach to earning $5,000. A $5,000 increase is widespread for many entry-level positions, and you can obtain one after working for approximately a year and a half.
And, when you think about it, a 30-minute chat with your boss that leads to a raise is probably one of the most delicate uses of your time. So prepare for the conversation ahead of time and make sure you can describe the value you provide to the organization and why you deserve a raise.
7. Make Money By Renting Out Assets
If you want to make money passively, you can always rent things out for money to supplement your monthly income. This revenue stream is particularly fantastic since it gives you a lot of possibilities.
Rent out your home on Airbnb
Rent out spare storage space with Neighbor
Rent out your car with Turo
Rent out camera equipment or other electronics on Fat Llama
However, renting things out while doing your day job or other side hustles puts you closer to your objective.
8. Work Extra Hours
If you work shift work or an hourly job, you might be able to make $5,000 in two weeks by working extra.
Naturally, not every job provides additional overtime compensation. However, if your work does, you'll have an excellent opportunity to earn significantly more money than usual.
Again, this isn't necessarily the most fantastic long-term strategy. If you're in a pinch, you may approach your manager about working more hours.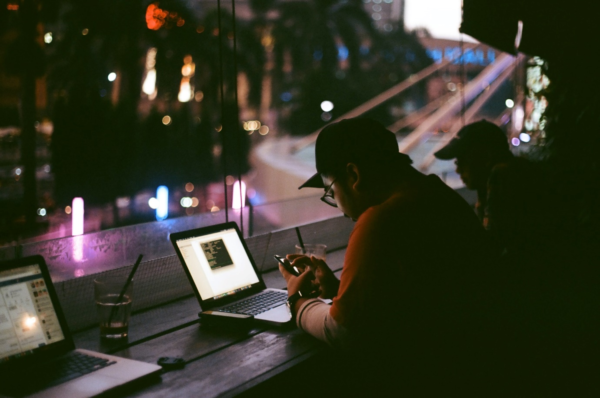 9. Make Money Flipping Things
Flipping is one of the most well-known side hustles, and the concept is relatively straightforward. The idea is to purchase popular items and resell them in person or online.
Clothing, collectibles, electronics, jewelry, toys, and video games are popular products to flip.
Like typical selling, you can always sell people online using applications like eBay or Mercari. If you're selling anything in person, Facebook is also a good option. You may also use Amazon FBA to sell.
In any case, flipping items for additional cash may be pretty profitable. Our only recommendation is to start with a minimal budget and reinvest as you discover what sells rapidly.
See these 40+ Easiest Things to Flip for Profit
10. Real Estate Is a Great Way to Make Money
Historically, real estate investing has allowed people to amass a significant fortune. This statement is still true today. The most obvious example is making money with a rental unit or renting out part of your house to help pay off a mortgage.
This form of house hacking is increasingly common, and if you live in a duplex or a home with a basement that you can rent out, this is a great way to make additional money every month.
Having the financial means to purchase a rental property isn't easy. However, a single basement apartment might help you swiftly meet your $5,000 objective, so don't be scared to look into renting choices.
11. Pawn Your Items for Cash
Pawning items for cash is another traditional way to make $5,000. Pawn Shops have a terrible reputation for taking advantage of people, but they're also a quick method to earn cash.
When you leave a valuable item with a pawn shop, you pawn something as security for a loan. You get the thing you pawned back if you repay the loan on time. Conversely, you lose the object you're pawning if you don't repay your loan.
Antiques, collectibles, gold, silver, jewelry, instruments, tools, watches, and other items are often pawned.
The disadvantage of pawning items for cash is that you will receive far less money than the item's value to protect the pawn business.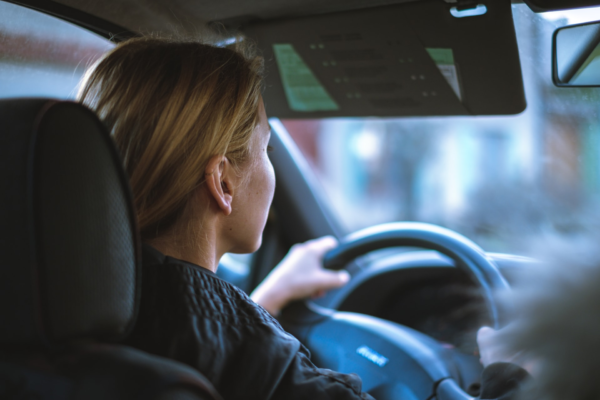 12. Look for Other Ways to Make Money While Driving.
Food delivery jobs such as Instacart and DoorDash are suitable methods to supplement your income in your leisure time. There are, however, several alternative peer-to-peer delivery professions that pay well.
Check out the following popular options:
Amazon Flex: Deliver packages for Amazon and earn $18 to $23 per hour.
Roadie: Earn money by delivering packages to individuals and companies in your city or across state lines.
GoShare: If you have a truck or cargo van, distribute items for individuals and be compensated for larger deliveries.
Lugg: With Lugg, you can help folks move and earn $20+ per hour!
The disadvantage of these sorts of delivery jobs is that they often have lower order volumes than food delivery apps, which means you won't be able to work as much as you'd want.
13. Online Coaching
Online tutoring may be pretty lucrative, and you can do it in various fields.
The disadvantage of this money-making approach is that you must already have an audience. This strategy entails having a monthly audience on social media, a YouTube channel, or a blog.
However, depending on your degree of experience, you may quickly charge $100 to $200 per hour or even more for one-on-one or group coaching.
14. Create a $5,000 GoFundMe account
It's too simple to find oneself in a circumstance where working for $5,000 in a short time is simply impossible. However, if you have a deadline approaching and the cause is worthwhile, try creating a GoFundMe account and posting it on social media.
Every day, GoFundMe allows users to give to hundreds of different causes.
15. Create Service Contracts with "Pay Now, Work Later" Terms
$5,000 from a single job is a lot of money, but $1,000 from five jobs or $2,500 from two jobs sounds more reasonable. Consider delivering a service that allows you to bill your clients in advance rather than working for a payday.
It's not unusual for an online freelancer to bill for contract services in advance at the start of a 30-day working term.
Consider selling a service (online or offline) and requiring either a small down payment or the entire amount up front if you need $5,000 urgently. To maintain an excellent reputation with your clients, it goes without saying that your work must be completed correctly and on schedule (which could lead to more work).
16. Look for Jobs That Require Quick Responses
As a respondent, you may earn money by answering questions or performing basic chores such as going through a local fast-food drive-through or using a specific toilet paper (yes, these jobs have been listed once).
Sign up for a service like Respondent.io if you want to make money completing easy chores that pay handsomely. The organization boasts that the average hourly wages of its responders are $140+. So while there won't be enough jobs for a single person to make $5,000 in a short period, it can be an excellent supplement to your income.
17. Get $5,000 For Your Car, RV, Snowmobile, Or Boat
Selling something you currently own for $5,000 might be the quickest option to earn the cash you require. Check your garage and list the items you no longer need.
You might be able to collect $5,000 today if you have some huge stuff. If you put automobiles and RVs on your local Facebook marketplace, they can sell rapidly. Depending on the season, you could receive a reasonable price for your snowmobile or boat.
18. Work as A Consultant
By starting an online consulting firm, you may also make money by using your talents and knowledge to help others.
You can earn money as a consultant by offering your services to individuals and businesses, whether you are an expert in business and marketing, have extensive knowledge in IT, or are good at health and fitness.
Begin by marketing your knowledge to people in your network. You may need to provide your service for free to increase your client base through recommendations.
Depending on your offer, a consultancy service might cost you thousands of dollars. This approach may even become a full-time enterprise.
19. Plasma Donation
Consider giving plasma if you want to make some quick cash. Plasma is the most abundant human blood component and includes antibodies fighting illness. In addition, experts utilize donated plasma to manufacture treatments for a variety of ailments.
Donating plasma might help you save money when you're in need. Most donation centers pay between $50 and $75 each session, so first-time donors can make more than $1,000 in their first month.
If eligible, you can give plasma as frequently as once or twice every two weeks. This approach and the others outlined in this post can help you meet your $5,000 objective in two weeks.
20. Earn Free Money by Participating in Cash Rewards and Online Surveys
You can transform your idle time into additional income with your smartphone and a free app. Using these free applications; its possible to earn cash rewards for everyday internet activities like
Shopping
Surveys
Watching movies
Finding discounts, etc.
Swagbucks, MyPoints, Ibotta, Rakuten, and other sites are good options to explore.
Related reading: 17 Legit Online Surveys That Pays (How to make money with survey)
21. Profit Through Affiliate Marketing
Affiliate marketers get compensated for promoting items and persuading consumers to purchase them. So it's another excellent option to get some passive cash while you sleep.
If you blog, I feel you've taken the first and most crucial step toward making money through affiliate marketing. You may also advertise things on social media sites and your blog.
What, no blog or social media sites? Without a blog or a social media presence, you may still make money with affiliate marketing by recommending items or services to friends.
Consider items or services you can't stop discussing and see whether they offer an affiliate program. If they do, join and invite others to join so you may make money.
Read also: 120 Highest Paying Affiliate Programs of 2022 (For Beginners)
22. Market Research Participation
Market research is an excellent method to generate money on the side in your spare time.
Market research firms need responses to offer candid comments on specific brands, goods, and services. This type of feedback enables businesses to enhance their customer service. And the most significant part is that this essential work pays well.
You have to join up for sites like Respondent.io, which pays $140 per hour for focus groups.
FocusGroups.com, which pays up to $150 for every survey, and Ipsos i-say, which pays up to $100 per research, are two more alternatives.
While participating in focus groups won't net you a $5,000 lump cash, it will still help you reach your objective.
23. Earn Money Sitting Pets
Cuddling dogs and cats and taking them for walks is a beautiful way to earn money.
People often pay money for someone to look after their pets for even a few hours, so this is a perfect job for you if you like being around animals.
On services like Rover, you can be paid to pet sit. Create an account, define your pricing and availability, and advertise your pet-sitting services. You'll also make more money by providing extra drop-in visits and pet boarding services.
24. Begin to Invest in Stocks
If you're in desperate need of cash, this is probably the last thing on your mind because this alternative will not create money until you invest money.
However, investing in the stock market is unquestionably one of the simplest methods to gain money.
Most personal finance professionals stress the benefits of investing and how it may help you reach financial independence sooner.
Investing allows you to gain money now while potentially securing your financial future. So, if you haven't considered investing in stocks yet, I recommend doing so as soon as possible.
As you gain more investment knowledge, you should reconsider your risk tolerance and consider different options such as real estate, cryptocurrencies, and mutual funds. I'd start by talking to a personal finance specialist about your financial objectives and the best investment vehicles for you.
25. Become a YouTube Content Creator
By becoming content creators on YouTube, many people earn additional money doing what they love. You can be one if you don't mind facing the camera and speaking in front.
One of the most pleasing aspects of this income potential is that you may profit from it in various ways.
For example, advertisements are placed on your movies and earn you money based on the number of views or impressions.
You might also generate money by selling affiliate and sponsored content. Other YouTubers have started their own companies and sell their items and products through their channels.
26. Lower Your Expenses
Sift through your budget to determine which costs you may eliminate to free up some cash.
Cutting the cord makes sense if you're already a Netflix or Hulu subscriber.
Also, consider your way of life. For example, if you're not going out as often as you used to, you can cut your apparel costs and save money by eating more home-cooked meals.
27. Create A Membership Website
Create a forum or a newsletter in which you send out material weekly, daily, or monthly. People will continue to pay. The problem is that you only sell it once, and then it keeps invoicing you. Memberships are a fantastic way to generate semi-passive income.
And the majority of people will stay as long as the value you provide surpasses the price you request.
28. Create an Online Store to Sell Items
Create a niche store that only sells lasers in the market. Then, using your internet marketing skills in conversions, email marketing, and content marketing, you can take that market and conquer it for whatever product you want.
See these 40+ Best Companies That Pay For Invention Ideas
29. Create Information Products
It's so simple to get in front of a camera, create Looms, PDF papers, or audios, package them together, set a price, and sell them. They may be uploaded and sold at any time. After you've built them, you don't have to do anything. You may sell them through affiliates.
30. Begin Offering Local Business Services
That includes everything from websites to SEO, copywriting, heatmap tracking, conversions, graphics, graphic design, banners, affiliate programs, podcasts, YouTube channels, Facebook, social media marketing, and Adwords…
You might include a provider if you don't want to conduct all of the services and work yourself. Hire someone to do the task and put yourself in the way of the customer. If you don't want to sell it yourself, hire affiliates or a sales assistant. Someone else now provides it, sells it, and you're stuck in the middle, taking a cut.
Bottom Line
It's not simple to get $5000 in a hurry. However, suppose you're prepared to part with additional furniture, clothing, shoes, massive appliances, and a second lawnmower. In that case, you may accomplish your income target as soon as today.
Don't overlook the worth of the goods you're not utilizing now. Start selling them on the internet and watch the money roll in!
Frequently Asked Questions
Q: How to Make 5000 dollars easily
The easiest ways to make $5,000 are:
Use the Neighbor app to rent out your space
Doordash will bring you food.
Start a blog that makes money
Sell Online Courses
Get a loan for yourself.
Fundraise $5,000
Start a YouTube channel
Rent your car.
Yard work is also one of the quick ways to make $5,000.
Q: How can I get $5000 in passive income
The best ways to get $5000 in passive income are:
Put your money into stocks.
Invest in ETFs or mutual funds.
Think about bonds with low risk.
Use Robo-advisors to invest without having to do anything.
Open a CD to make steady money.
Try getting rental income from real estate.
Investing a small amount in cryptocurrency could give you a high return.