Last updated Aug. 2, 2022 by Favour Chinaza
It's always a good idea to figure out how much money you must spend. Creating a budget is simple, but sticking to it is another story. That's why We have listed the 10 Best Free Personal Finance Software (2022 Update) below
You'll quickly discover that lack of self-control, impulsive purchases, and other factors lead you astray. There is no way to save money unless you know how much you can afford.
With the advent of several financial and budgeting applications, we now can develop better financial habits and keep tabs on our spending in real-time.
Don't miss this 10 Best Places to Cash a Personal Check Near You (Even Without a Bank Account)
Anyone who has to keep track of their spending, whether a high-ranking office official or a part-time student, may benefit from this.
10 Best Free Personal Finance Software (2022 Update):
1. Mint App
All of your transactions, whether cash, check, or credit card, may be handled by this free program.
Consolidation may give you a "big picture" perspective of your finances, so you'll always know how much you've spent. Besides budgeting, Mint App has a lot more to offer. So many features make it a great alternative to Quicken, which is why it's so popular.
2. Manilla Finance App
This financial planner is one of the most complete on the market today. All information is recorded, from periodical subscriptions to monthly gasoline top-ups.
For example, if you like, you may keep separate accounts for your monthly rent and air conditioner maintenance costs.
Bill payment reminders and travel reward point monitoring are additional options on the Manilla app. For example, you can see how much you owe and how often you've all in one location. As a result, bill payment planning may be simplified by not having to comb through all the essential information.
3. Free Toshl Finance App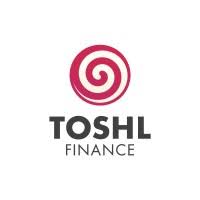 Toshl Finance will significantly impact your life if you're often on the road. Multi-currency support allows you to divide your trip money from your everyday spending.
Additionally, there are the typical bells and whistles, such as a bill organizer and alarms, and the syncing tool works well if you use several devices.
Related: 30 Best Cashback Rebate Sites for 2022 (Don't Shop Without #1!)
4. Tricount
If you handle group spending regularly (or perhaps infrequently), Tricount will work best for you.
Tricount is an expert in dividing a bill into its parts.
Using the app on your phone, you may produce a cost report that includes a breakdown of each person's remittances. In addition, a connection to your emailing system is provided for those who want to share this information with others.
Expect to see a wide range of accounting functions, such as:
Consolidation
Balancing
Sharing, and
Configuration shortly as well.
5. Check Finance (originally PageOnce) (Android – iOS)
With Check finance, you'll never miss a payment again!
When a payment is due, you'll get an alert, and you'll be able to make payments by connecting to your checking account.
We recommend connecting all your financial accounts to get a complete picture of your finances. Hopefully, this will prevent any further overdrafts or late payments from occurring.
6. Expensify (Android and iOS)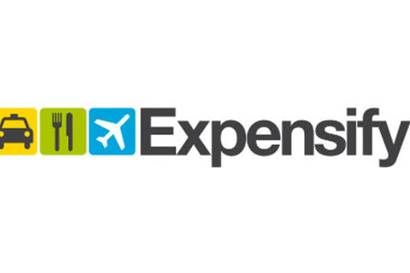 Executives who need to track their costs will find this particularly useful. To be reimbursed for your company expenses, you'll need to maintain every receipt relating to the task. However, it might be a significant pain if you aren't very well-organized. Expensify allows you to arrange your receipts and credit cards in a way that makes sense.
Expense reporting will be here before you know it, and you won't have to waste time looking for those pesky receipts.
7. Good Budget (also known as Easy Envelope Budget Aid, or EBA)
This Good budget app is excellent if you feel your bank account should be available to the public. Also, it's a great way to update your loved ones on your financial position.
To ensure that everyone in the home adheres to the specified spending limits, creating ground rules about what may and cannot be purchased is a good idea.
A report may be generated to determine whether your spending is per your budget, as well as a study of the spending patterns of each family member. These capabilities are typical in other budgeting software.
8. ShoeBoxed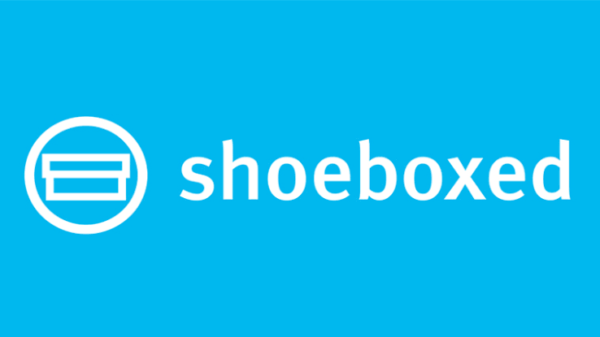 While the program performs what it claims, it is just a computer simulation. All of your receipts may be kept in one place. With ShoeBoxed, we won't be sifting through a mountain of receipts any longer.
You must never miss out on spending items in your repayment report if you take photos of them and then submit them. Additionally, there is a built-in archive feature; thus, these photographs may be carefully kept.
9. Apps for Android and iOS that help you find ATMs
MasterCard has undoubtedly come up with some ground-breaking solutions with this one. For example, you may use it to locate the closest ATMs to your current location. In addition, it has a wide range of options for personalization.
Simply altering the app's settings will ensure you don't have to worry about getting charged an additional fee for using ATMs outside your bank.
Aside from these conveniences, I also appreciate the variety of available alternatives, such as ATMs that are accessible to the disabled or open 24 hours a day.
Additionally, it is connected to a GPS, making it easy for users to see exactly where the closest ATM is.
10. levels in the Android and iOS versions.
Keeping tabs on your finances has never been easier than it is with this sleek app. If you want to know where you're going at any given time, this app will allow you to connect your bank accounts.
Take Away
Almost all of these programs are the same. So, you can't argue with any one of them. Although each has a distinct feature or two, they all accomplish the same: assist you in managing your money. If you utilise any of these managing money tools, We would love to will hear from you. Check these 9 Cash Advance Apps as an Alternative to Payday Loans