Last updated Apr. 18, 2023 by Peter Jakes
It doesn't have to be hard and painful to save money. You can start saving money by doing many small, easy things.
There are 45+ of The Best Apps For Saving Money, and I like that it doesn't take much work to use some of these apps.
With inflation going up, the outlook for savers looking for returns is even worse. Right now, no savings account can keep up with how fast prices are going up.
People can be forgiven for wondering if it's worth saving money in an account that pays interest that is sometimes 5% below the inflation rate.
This difference could get more significant in the coming months. Even though the rising cost of living makes you feel helpless, these money-saving apps will help keep your spending in check.
You can find more than 45 apps in this article, so you'll have much to choose from. In addition, many old apps have been bought by other more recent and bigger software companies and FinTechs, like Capital one buying Paribus.
We have taken the time to sift through and review all the Best money-saving apps for you. You'll quickly feel overwhelmed if you try to use them all. Start by picking a few that seem easy to do and won't require too much change in your life. You should start to see the benefits pretty quickly.
Importance of Having a Money Savings App
Many apps and websites for managing money are made to make the process easier, especially for people who don't know where to start.
Some will help savers get the best deal on the market, but even if they don't, they can get people in the habit of saving.
Some apps can help you save automatically by rounding up your bank card purchases to the nearest dollar.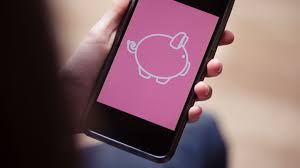 Some apps figure out how much you can afford to save and put it away for you, while others let you set yourself fun challenges to save money.
They can also make it easier to save money and save you time and trouble you might have to go through if you switch from one provider to another on the open market.
We looked for the best apps and websites for saving money based on what they do and how much they can keep you.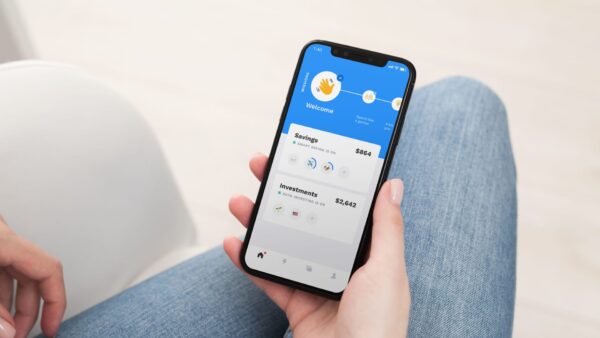 Money-Saving Apps to Save More Money Quickly
Depending on how busy your life is, you might not be able to keep track of all of your daily expenses and end up with no goals for saving. Some apps help you save more quickly, and some take a little more time but with better returns.
One thing that stands out is that these apps that save money help you feel less stressed about the money-saving gist. They are also apps that are easy to use and automatically save money.
Related: How to Set Up Automatic Savings and Put Your Savings Money on Autopilot
So you can just set your goals for saving and chill out. Apps will do the work for you and reduce your monthly costs. At the end of the month, you'll be surprised at how much money you've saved.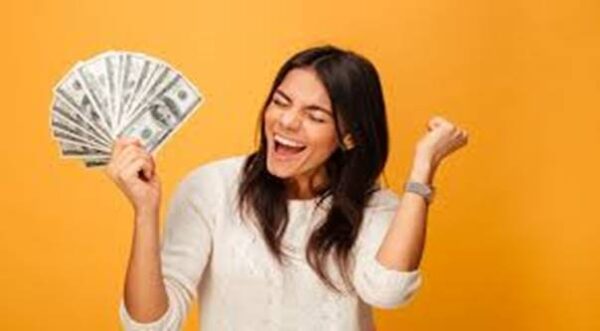 What Benefits Do Money–Saving Apps Provide?
Apps that help you save money automate the process and make it much easier to handle.
The main benefits of apps that save money are:
Cutting subscriptions you don't use.
By paying bills on time, you save time.
How to get the best deals on your bills by bargaining.
Use coupons when you go shopping.
Compensating for late deliveries.
Getting back cash after spending or a purchase.
Putting your extra money to work.
Make a plan for your income and expenditure.
Saving money for retirement
45+ of The Best Apps for Saving Money
The following apps can help you save money.
1. Chip Savings App (Best for AI)
Chip savings is an automatic savings and investment app that was made to help people save and invest without even having to think about it.
Chip Savings uses artificial intelligence technology linked to your bank account through open banking to determine how much you can save based on how much you spend.
The money is then moved from their current account to their Chip account automatically, without changing how they spend their money every day.
Customers can change how much Chip saves by changing their saving level in the app. This lets them choose how quickly or slowly they want to save.
Chip seems to be able to adjust savings amounts if a person spends more than they earn or has an irregular income.
It has a lot of features like:
looks at how you spend your money,
helps you set savings goals, and
can set a regular amount to save each time your employer pays you.
Related article: 10 Easy No-Spend Challenge Ideas to Save a Ton of Money
Chip's Improved Features
Chip just released a new easy-access account powered by Allica Bank, and has the best rate on the market at 0.7%.
It also works with Flagstone, an online savings platform, to access savings accounts with reasonable interest rates. Your money in an Allica Easy Access or Flagstone account is kept in a "separated client trust account" along with the funds of other Chip savers.
By putting all of Chip's savers' money together, the company says it can get better bank rates for its savers.
Should You Use the Chip Savings App?
UK-licensed banks run Chip's savings accounts, so the money you put in is protected by up to £85,000 per person and per bank by the Financial Services Compensation Scheme. Its app's default account is powered by ClearBank and is eligible for FSCS.
Now that the free plan for the Allica account is available, app users can use it without worrying that a monthly fee will cut their earnings. No matter their goal, they will also be able to save into that account automatically.
If you only want to save money, you won't need the premium "ChipX" membership. However, if you try investing, it will include a variety of investment funds, such as funds for ethical and clean energy and emerging markets.
2. Qapital
Best for goal setting
How the Qapital Money Savings App works:
Qapital lets you automatically set rules to save money for $3 a month. For example, every time you spend money from a linked funding account, Qapital can round up the total to the nearest dollar (or more) and move the money into a goal account held at a partner bank that the Federal Deposit Insurance Corp insures.
You can also put a set amount into your fund every month. The interest rate is 0.10 percent, which is low for an online savings account but not bad for a checking account.
Qapital also has more expensive memberships that let you set rules to automate your investing.
You'll need a checking account outside of Qapital to link it to your goals and pay for them. It takes one to two business days to get money out of a Qapital account.
Start saving with Qapital.
Perks of Using Qapital
You can set goals and give them names when you use Qapital. With a Qapital Premier membership, you can also make a "Dream Team," where you can share balances and transactions with family and friends and send money instantly to their Qapital account.
Pros of using Qapital
To use the app, you have to become a member. There are three levels of membership that cost $3, $6, or $12 per month. Higher tiers give you a debit card and more ways to personalize your account.
Also, using the debit card that comes with the Qapital Spending account to make transfers and purchases is free, but there may be fees for using ATMs. (Qapital will not charge you, but the owner of the ATM may.)
3. Digit App
Digit is an app that helps you save money by keeping track of what goes in and out of your bank account. Then, it moves money from your checking account to your savings account in amounts that its algorithms think are safe to save.
Why Use Digit Apps for Savings?
Digit is a good choice for people who like to spend money instead of saving it and don't like making decisions independently.
After a 30-day free trial, Digit costs $5 per month. For that fee, you'll get the auto-savings feature and the ability to use the app to pay off credit card debt and set savings goals. In addition, you can get a 0.1 percent savings bonus every year, which Digit pays out every three months. This perk can help you pay for some of the subscription fees.
If Digit sees that you can't spare any money, it won't take anything out of your account until you can save more easily. If Digit causes an overdraft by accident, it will pay back up to two times. You can also choose to protect against going overdrawn.
Moving money back into your checking account will take one to three business days. However, if you need the money immediately, you can pay 99 cents to have it back into your checking account within 30 minutes.
How Secure Are Your Savings in Digit App?
Your money is kept in banks that the FDIC insures, so you are safe for up to $250,000.
Start tracking your bank transactions with Digit App.
4. MyBudgetBook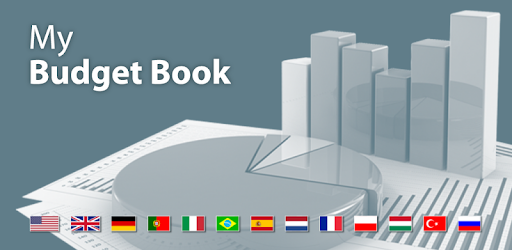 Making a budget and sticking to it is one of the hardest things people have to do with their money.
Budgeting is also one of the best ways to get your finances in order and make sure you are spending money in the best way and saving money for the future.
This money-saving app called "MyBudgetBook" makes it easy to keep track of your money by keeping track of your income and expenses so you can plan how much you will spend in the future.
This app can help you see how much money you are spending, how much money you are making, and where you might be able to save money over the year.
Start tracking your budget with MyBudgetBook
5. Long Game Savings
Long Game savings app tries to get people to save some of the money they spend on lottery tickets. Users who save money on the app have a chance to win more money.
It's called prize-linked savings, so the more you save, the higher chances you have to play games and win more money. The account is FDIC-insured, and you don't play with the money you've put into Long Game Savings or the Money you've put into the account. On top of that, the app gives you 0.1% interest on your balance.
You can also set up an app rule to save money for when you get paid.
If you like the excitement of a lottery and want saving to be more fun, this app might be for you.
Best for: A game-like experience.
Cost: Free.
Start saving money on lottery tickets with the Long Game savings App
Related: 30 Best Online Casinos, Slots, and Apps to Win Quick Money
6. Current Savings
Current is a newer digital brand of money-saving apps that offers several tools for keeping your finances in good shape through a mobile banking app.
If you're a Current customer, you can set up savings goals, which Current calls "pods," to put money away automatically for things like an emergency fund or a vacation. You can also move money right into your savings pod.
Best for Young adults who want an alternative to banking.
Cost: Free.
Start saving with the Current savings App
7. Mint App
Mint keeps track of and organizes all of your accounts in one place. You can link your bank and credit card accounts and any loans and investments you may have.
Mint App's Features
With Mint's program, you can get a complete picture of your finances so you know how to handle them best. You can also set up reminders so that you never forget to pay a bill and keep an eye on any subscriptions you have. You can even get a message if the price of one of your regular subscriptions goes up.
With the ability to make your budgets, you can keep track of your spending and debt and make improvements. It's also free; it gets its money instead of from partners.
Best for: People who are new to saving money.
Cost: Free.
Organize all your accounts in one place and start saving with the Mint app
8. Raise Savings App
Lastly, a different way to save money is with a separate app. Raise is a website where you can buy discounted gift cards and earn points.
How to Maximize Raise App for Saving Money?
Get on Raise and buy a gift card before you go out to eat or do any kind of shopping, whether online or in person. This Raise app will help you save the most money. In addition, you can get a discount when you buy these gift cards, sometimes up to 15% off the total price of what you buy.
Related: 10 Easy No-Spend Challenge Ideas to Save a Ton of Money
Let's say you want to go to Applebee's on the weekend. Search on Raise and find a $25 Gift Card for only $21.65. That's a 13.4% savings, so if you buy it, you've already saved money on your meal.
The other option is to buy a brand-new gift card for yourself or someone else and earn RaiseCash on the purchase. Again, let's say you bought a new $25 Applebee gift card for the weekend. You made an extra $1.60. Raise cash can then be used on the site to purchase gift cards.
Why we Choose the Raise Savings App
There are other sites and apps where you can buy discounted gift cards, but we choose to Raise for two reasons:
They usually have the best selection of gift cards
if you get a gift card that doesn't work, you can get your one-year money-back guarantee.
With Raise, saving money on the things you need to buy is easy.
Save money by buying discounted gift cards with Raise App.
9. Qoins App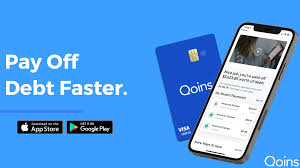 Qins says it has helped its customers pay off their loans two to seven years earlier, saving them an average of $3,200 in interest. When you sign up for Qoins, you set a financial goal to know how much to save each month.
After that, Qoins helps you make small payments toward your debt throughout the month. Because the transfers are smaller, it has less of an effect on your daily banking since you aren't moving large amounts of money every time you make a deposit.
Even if you don't have any debt, Qoins is a great way to save money. Little work can help you pay off loans faster and improve your credit score.
Best for: If you want to pay off student or any other debt.
Cost: $2.99-$4.99 per month.
Pay off loans and save faster with Qoins App
10. MoneyPass ATM Locator
The MoneyPass app is excellent for saving money, especially when you're in a city you don't know well and want to go out. We've all been in situations where we're running around like chickens without heads trying to find an ATM because we're somewhere that only takes cash or their card machine is broken.
Much worse if you finally find an ATM after your headless chicken pilgrimage, but it costs an arm and a leg to use. Seriously?
The MoneyPass ATM Locator app uses geolocation to find all the closest cash machines and show them on a map. It even tells you which ones cost money and which ones don't.
The best thing about MoneyPass ATM Locator is that it works worldwide. This is great for when you're traveling and don't know where the nearest cash machine is.
Cost – Free
Available on – Android
Suitable for – those looking for free cash machines.
Locate ATMs with the MoneyPass ATM locator here.
11. Curve Savings App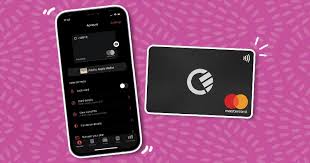 It can be hard to track how much you're spending, where you're spending it, and on what card. Curve has combined all of your cards into one because of this.
You add all of your cards to the Curve app, and once you get your Curve Mastercard, you can use it to make purchases from any of your accounts.
How does the Curve Savings App Work?
By selecting the right card on the app, you can choose which account you want to pay with. The account will then be "active" and ready to use! You can also get cash from cash points with your Curve card.
You can sign up for several different things. The free version comes with a debit card, 1% cash back at three stores of your choice, free foreign ATM withdrawals for up to £200 a month, and fee-free spending abroad in over 200 currencies for up to £500 a month.
Related: 15 Money Habits To Learn in Your 20s
Curve also promises to pay up to £100,000 for any unauthorized transactions.
What we like most about Curve:
Curve savings app helps you organize your spending and lets you change the account from which money was taken if you pay with the wrong card.
Cost – Free
Available on – iPhone and Android
Suitable for – Streamlining your expenses
Fund Curve here.
12. Idealo App
Nothing is worse than buying something in a store or online, only to find out later that you could have gotten it cheaper elsewhere.
Idealo App is a lifesaver for people who buy things on the spur of the moment. So before you buy something, pull up the Idealo App as soon as you find something you want to buy.
You must type the product's name into the search bar or scan its barcode to see how much it would cost at other stores. It's possible that you could walk two minutes down the street to another store and get it for half the price.
Features of Idealo App
Idealo gives you a price history, so you don't pay too much for anything.
You can use this app to search for products, check their prices, and compare them.
It lets you scan the barcodes on products and show you a list of all similar products and their prices. This will make better decisions and save more money.
You can buy everything you need, from books to cell phones.
It is available in the UK, France, Germany, Italy, Austria, and Spain.
What we like most about Idealo is that you always know you're getting the best deal unless it goes on sale the next day, in which case you'll still have the best deal.
Cost – Free
Available on – iPhone and Android
Suitable for – Comparing prices of items you want to buy.
13. Dosh Cashback App
($5 signup bonus)
Dosh Cashback is a money savings app that makes it easy to get cashback. It is so easy to use that you don't have to take pictures or scan receipts, and you don't have to use the app to buy things.
You can link your debit or credit card to Dosh Cashback and get cash back on purchases at stores, restaurants, and travel tickets that qualify. It also helps you see the cashback deals at stores and restaurants near you from inside the app.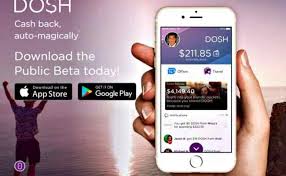 You can also get a $5 bonus from Dosh when you link your first credit card.
What we like most about Dosh is its easy use and the little time it takes to navigate through the app.
14. PocketGuard
One of the lesser-known finance apps, PocketGaurd, is a great way to track how much money you spend and get suggestions on how to spend it.
PocketGaurd connects to your bank accounts to track and monitor your spending and suggest ways to save. You can also get reminders about bills that are coming up and how to spend your remaining cash so that you have enough to pay each bill on time.
If you have trouble paying your bills on time or managing your money, you can use PocketGaurd to help you avoid paying late fees and wasting money on things you don't need.
15. Checkout 51
($5 signup bonus)
Checkout 51 is, without a doubt, one of the best grocery shopping apps for saving money. Checkout 51 is only for grocery stores, while Ibotta has deals from all kinds of stores. We all have to buy food, so why not try to save money?
It works by giving you money back on things you buy. There are different deals every week. Some apply to all grocery stores, so you can get cashback no matter where you shop. However, some coupons are only good at a particular store.
Every time you go to the grocery store, it's easy to save a few dollars. Just pick the offers you want, take a picture of your receipt, and they'll put the money in your account once they've checked it out. Then, when you reach $20, you get paid by check.
Checkout $51 is giving out a $5 signup bonus right now. When you cash in your first offer, you'll get $2. Then, each of the following three offers you redeem will give you an extra $1, up to $5.
16. Vouchercloud
There are a lot of apps for finding voucher codes, but it's easy to see why Vouchercloud is one of the most popular. The software is easy to use because it is clear and has a UI that is easy to understand.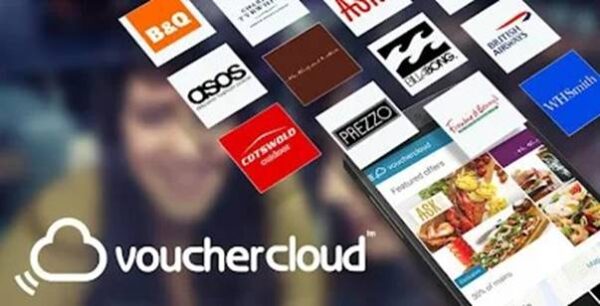 You can look through the highlighted deals to find the best ones or use the "near me" feature to find the best deals in your area. Then, when it's time to pay, choose "Use voucher" from the list of options. You will see a code you can show the staff to get your discount.
What we appreciate best about Vouchercloud
Vouchercloud features a "track your savings" option that allows you to add up all of the money you've saved using the app. This makes you feel good about yourself for being a good saver.
Cost – Free
Available on – iPhone and Android
Suitable for – Finding discounts and coupon codes.
17. Meter Readings
We're all guilty of being a little wasteful sometimes when it comes to:
How much energy do we use?

Whet

her we are turning on the heat too quickly?
If we take long in the shower?
If we

leave our laptops charging for days at a time.
It's easy to put off thinking about what you're spending until the dreaded utility bill arrives.
Meter Readings is a great app, and even though you can buy things inside the app, it will save you money in the long run.
The app lets you track how much money you spend each day. It might make you think of ways to stay warm in the winter that are cheaper and better for the environment.
It also lets you compare how much you pay for energy to what your neighbors pay, so you can figure out if it would be worth switching providers.
Check out our extra information on how to save money on utility bills.
What we like most about Meter Readings is that you can compare prices, which is a great feature, but we like the built-in flashlight feature that lets you read meters in dark cabinets.
Cost – Free
Available on – iPhone
Suitable for – Monitoring your utility bills.
18. Capital One
Capital One Price Protection, which used to be called Paribus, helps you get money back by keeping track of what you buy at major stores and negotiating refunds on your behalf. It also enables you to get paid for late deliveries (like Amazon) and ensure you don't forget to return something before it's too late.
You can save money with Capital One because it finds refunds due to you. You'll link it to the email account you use for online shopping.
The Capital One app will then look at your receipts and refunds or price changes for purchases made from stores or websites that guarantee the lowest price. Paribus has helped me get several refunds.
The best thing about Capital One is the way you can track your packages. Capital One will keep an eye on your Amazon orders to make sure they get to you on time. If your shipment is late and you are a Prime member, Capital One can get you a free month of Prime or free gift cards! Like the Trim savings app, Capital One takes care of everything for you.
19. Ibotta
Ibotta is another app that anyone who likes to save money should have. Inside the app, you can find money-saving deals from your favorite stores in categories like restaurants and bars, clothing, beauty and wellness, pharmacy, travel, convenience, specialty, and many more.
If you're going to a store, you can search for the store's name and see what deals are currently available. In addition, Ibotta is giving people who sign up a $20 bonus just for doing so.
Advantages of Using the Ibotta App to Save Money
When you shop at Lowes with Ibotta, you can get 5% cashback. So you can save $5 on a $100 purchase without much trouble. After you buy something, you just take a picture or scan the receipt with your phone.
They check the receipt and then put the money in your account. It's easy to use, and you can get cash back on things you were already going to buy.
You can even link your store loyalty cards to the app, so you don't have to scan receipts. You can also get cash back when you use the app to buy things online. So it's pretty easy to save money with Ibotta. You can get paid through PayPal, Venmo, or a gift card.
Ibotta is one of the best cashback apps you should use if you want to save money. Save Money at Walmart, Amazon, Target, Best Buy, grocery stores, and other places.
The Ibotta Savings app has the following features:
You can save both online and in stores.
Save money on things you buy anyway.
You can withdraw money directly to your bank or PayPal.
Get $5 back on the first thing you buy.
20. Rakuten App
You can get cash back when you shop on Rakuten, saving you money. There are a lot of online stores on this site, like Amazon, eBay, etc. Sign up for Rakuten today and get a $10 bonus just for doing so.
Features of Rakuten App
You will get cashback and coupons for well-known brands.
When you sign up and spend $25 in the first three months, you'll get a $10 welcome bonus.
You can also use this app to set up in-store purchases and get cash back when you shop at some stores in person.
Cost: Free
Available on: iPhone, Android
Country: USA, Canada, UK, Japan
21. Wallet By Budget Bakers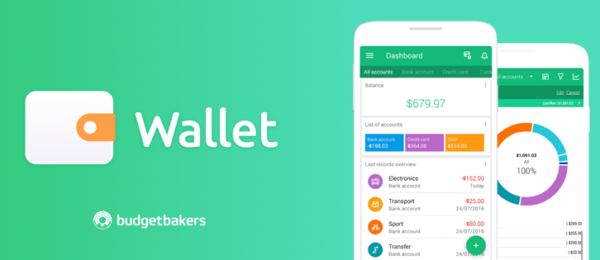 Budget Bakers makes the Wallet app for saving money. Millions of people use it and save money because of it.
The thing I liked best about this app is that it can be used on any device. So you can use this app no matter what currency your country uses or your bank account.
Unique Features of Wallet App
You can set your currency symbol based on the currency in your country.
The wallet app is Universal.
Sync up with any bank in the world (premium feature)
You can make a group with your family and friends in this app.
Also, you can decide who can see your particular data. This way, you and your family can work on your budget together.
You can quickly and manually keep track of all your costs.
Cost: Free
The Premium version is $21.99/ Year
Available on: iPhone, Android
Worldwide all the counties
20. Trim app
You can save money every month with the Trim savings app. It looks for subscriptions that you can stop paying for. Even more powerful is Trim's service for negotiating bills. Trim can help you pay less monthly for cable TV and the internet.
It will also help you find better deals on insurance. The best part is that Trim takes care of everything! So sign up and try it out to see what it can do for you.
Setting goals like "save $100 a month" is easy, but you need the plan to make it happen. So Trim is a website that helps you make a budget and acts like an automated financial assistant. Yes, it has some unique features. But, you can also save even more money.
Note: Trim is also known as Ask Trim.
Valuable Features of Trim Savings App
It helps you find subscriptions you don't want and cancel them to save more money.
It helps you save extra money by negotiating bills (Trim charges 33 percent on saved money)
This free app will send you alerts when you spend money and personalized reminders.
21. Music Magpie App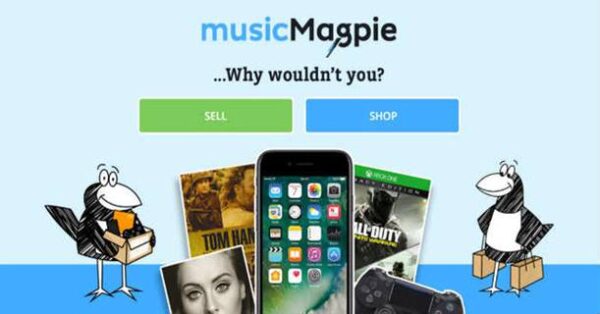 This app will be helpful if you want to buy or sell reconditioned technology or books or sell your old phone or other electronics. You can save money by buying and selling items.
You would assume this is more money-making software than a money-saving app, but what better way to save money than to sell games you've already finished and DVDs you've only watched once?
MusicMagpie is a website where you can sell your unwanted CDs, DVDs, and video games. They now have a free app that makes the process quicker and more enjoyable by allowing you to keep track of your sales while on the road.
With the built-in barcode scanner, you can effortlessly scan your things wherever you are, and the app will tell you how much they are worth. Then, if you like the pricing offered by MusicMagpie, you mail the things to them. The money will be in your account the next day.
Why musicMagpie Money-saving app stands out:
The app is entirely free, with no hidden costs! musicMagpie pays for the postage to send your items to them, so you don't have to pay anything.
Extra tip: Before you sell something to musicMagpie, check how much it goes for on sites like eBay. Even though musicMagpie offers free shipping, you might find that you make more money if you sell on eBay.
Music Magpie App's Features
You can save a lot of money on gadgets and books. This is because you will get a good product at a fair price.
All of the items come with a one-year guarantee.
If you want to sell your gadgets or books, you will get paid the same day they get them.
If you want to buy something from Music Magpie, you can pay for some things in installments without paying extra interest or fees.
All orders from Music Magpie come with free shipping.
iPhone and Android users can get it.
USA, United Kingdom
Good read: 16 Best Mobile Payment Apps for Small Businesses
22. Honey Savings
Honey savings app is an excellent way for shoppers to save money when shopping online. This is not a budgeting app or a way to keep track of your spending, but it does give you coupon codes so you can save money when you shop.
The Best Features of Honey
Honey searches for coupon codes and lets you know when you're about to buy something online.
Get discount codes for many of the biggest online stores, such as Amazon.
Honey can also tell you how much the item has cost in the past. That means it lets you know when you're about to spend too much money on something.
Honey Savings is a free app that only works on desktop browsers (Not for Mobiles)
It can be used in every country.
23. Monzo App
Monzo is an online bank and money savings app based in the UK. If you live in the UK, you can save more money by using the Monzo App or Starling Bank app. Monzo has more than 4 million happy customers.
Features of Monzo App
This Monzo App has a Round-Up feature that lets you save small amounts of money every time you buy something.
There are different pots like bill pots in the app. This will help you figure out how to pay your bills. From those pots, bills that are due will be paid.
You can easily make budgets for things like shopping, food, etc.
You get alerts every time you spend money.
Monzo is easy to use anywhere in the world that accepts Mastercard.
The money-saving app makes sure that spending money abroad won't cost extra.
Monzo is a free app no cost.
It can be used on both iPhone and Android.
24. Dollar Bird App
This app has designs for managing your money based on the calendar. So it will be easy for you to make a budget for each month.
There are many ways to make money without much work these days. But goals for making money and goals for saving money should go together.
Features of Dollar Bird App
You can easily keep track of your spending by writing down your daily costs on a calendar.
Check your charts of cash flow. You will get charts for every week, month, and year. The Dollar Bird app will help you look at your cash flow and find ways to save your money.
The basic version of Dollar Bird is free, but the paid version costs $3.3/month.
You can find Dollar Bird on the Dollar Bird website, the iPhone, and the Android.
All countries can use the Dollar Bird app to save money.
Related Article: 25 Best Money-Making Apps (Apps You Need to Make Money)
25. BigOven App
This money-saving app is excellent. If you use this app, you can save more money on food and groceries. This app will help you save money on food without wasting anything, especially if you are new to cooking.
Features of the BigOven App
Here, you will find more recipes that use leftovers. So there's no need to throw away your leftover food.
Just type in the names of the ingredients you have on hand, and a list of recipes will appear.
So, you can make something delicious without wasting food. In the end, you spend less money on food.
You will get a lot of free recipes with full instructions without having to sign up for anything.
BigOven is free to download on both iPhone and Android.
It is available in every country.
26. GasBuddy App
With this money-saving app, you can save a lot on gas. GasBuddy has been a favorite among customers for the past ten years because their app is easy to use, and they keep coming up with new ideas to stay ahead of the game.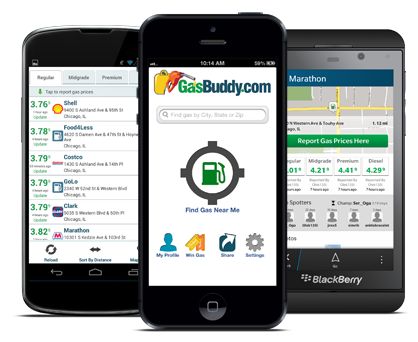 You can find and compare gas prices from stores near you, just like most apps that help you save money on gas. You can also do a lot of other things.
Related: 12 Gas Stations that Accept Apple Pay (And How to find more near you!)
Features of GasBuddy App
You can use this app to find cheap gas prices in your city.
If you pay for gas through Gas Buddy, you can save up to 25 cents per gallon every time.
When you use the paid version of this app, you can save up to 40 cents per gallon every time. Also, you will get deals and offer alerts if you are a premium member.
You may have heard of cashback, but you will get gas back here. Yes, if you shop at certain stores and buy things you use daily, like clothes, and pay with GasBuddy, you will get gas back. You'll get fuel for free. And you can exchange it for gas at gas stations.
Related: 10 gas stations that cash checks (open near me)
This Gas Buddy app has a way of figuring out how much a trip will cost. So if you want to plan a trip, you can figure out how much it will cost. This will help you figure out how much it will cost and save money on gas.
The app is free, or you pay $9.99 per month for the premium version
It is available for both iPhone and Android Phones
Country: USA County
27. Foursquare App
This app is for you if you like to hang out and try different restaurants, venues, and meals. The best feature of the Foursquare app is that users can share their real-life experiences and reviews of the places and meals they've tried.
As a result, you're less likely to waste money by going to the wrong restaurant or ordering lousy cuisine.
Foursquare Money Savings App Features
The Foursquare app includes tools that assist you in finding nearby locations to visit and eat for less.
You can read reviews and likes about a restaurant before going there and ordering food. Then, because you can choose the right foods that taste delicious, you can save a lot of money.
Gas Buddy cost: It is free
It is available on iPhones and Android
Available in every country
How exactly does Revolut save you money? The Revolut app provides you with an account from which you can do almost everything.
You can effortlessly:
Share bills with others
Pay what you need to pay
Save automatically
Experiment with low-key investing
Get cashback and other discounts, and
Exchange money.
You'll get daily interest on your money and a brand-new debit card to use in real life.
The Revolut Standard account is free, making it ideal for folks just starting their finances. However, there are also paid subscriptions: Plus, Premium, and Metal.
Note:
Keep an eye out for bitcoin investing opportunities. Unlike typical savings or investments, these are entirely unregulated, so it's better to avoid them unless you know what you're doing or are willing to accept the dangers.
29. Splitwise
Splitwise is a great money-saving software for when you're out and about with friends or family and needs to share a bill or a supermarket run.
You may quickly form groups and enter the amount you paid and what each member owes you.
After you've sent the funds from your bank account, return to the Splitwise savings app and select 'Settle my debts,' The amount you owe will be reset to £0.
See also, 40+ of the Best Weekend Jobs to Make Extra Money in 2022
30. Prism App
The Prism Money app is perfect for reminders to pay your bills. However, when looking for a smartphone app that helps you remember to pay bills, it can be hard to know where to start because new apps that solve the same problem come out every year.
With the bill reminder app Prism Money, you can safely link your bank and bills to the Prism Money app so that it can remind you about upcoming bills and let you pay them right from the app.
This not only helps you keep track of your money, but it can also save you money on late fees.
31. You Need a Budget (YNAB)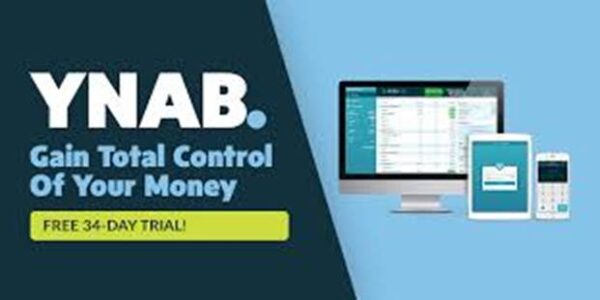 The name says it all: YNAB(You Need a Budget) is a money-saving budgeting app that is very detailed and easy to use.
The savings app works by following four easy rules:
Give every dollar a job
Save for a rainy day
Go with the flow, and
Live on the money you made last month.
The YNAB savings app aims to change how you handle your money and make your finances less stressful.
The savings app supplements the $60 software you buy for your Windows or Mac computer. It lets users check their transactions and budgetary limits on the go. The software is suitable for fixing your finances or learning more about them.
32. RetailMeNot
You can save money with the RetailMeNot app, which has thousands of coupons. With the savings app, you can look at coupons and deals from different stores like:
J Crew
Victoria's Secret
Starbucks
Target
Sephora
Bed Bath & Beyond
Forever 21
Bloomingdale's, and hundreds more!
You can save the coupons you want to use so they are easy to find, and you can get reminders when coupons run out. You can also look for deals at stores close to you.
Related: How To Sell On Etsy And Make Money
You don't have to worry about printing the coupons; just show your phone at the register. Talk about convenience!
RetailMeNot can be used on iOS and Android devices.
33. Trunow
With all the tremendous gas-saving apps we've talked about, it only makes sense to list one that has all of these great features in one easy-to-use app.
With the Trunow savings app, you can get cash back on gas station purchases and find the best deals.
In the deals section of the Trunow savings app, you can find special discounts on gas prices, restaurants, and everything else. It makes it great for people who travel.
Just take a picture of your receipt and upload it to the app to get cashback. You'll earn points that you can use to get rewards or cash back.
34. Varo Mobile Banking and Saving
A new banking app lets you open a full-featured bank account and save money with high interest. Varo Money has been around since 2015, but the Varo app didn't come out until December 2018.
They have no bank fees, a Visa debit card, and a savings account that pays 2.10 percent APY. That means there are no maintenance fees, no minimum balance requirements, no ATM withdrawal fees (at most ATMs), and no transfer fees.
It even has an automatic savings tool that moves money from your checking account to your savings account, sends alerts, and connects to your other bank accounts.
Lastly, they have a Varo Banking mobile app for personal loans, which we haven't seen in any other banking app. So you can get loans for 3 to 5 years that have already been checked out right from their apps.
35. Expensify
The Expensify Expenses app makes it easy to report expenses, making it perfect for salespeople or business people who travel for work.
You can use one platform to take pictures of receipts, keep track of miles traveled, and record other travel expenses. This will make your life easier.
The great thing about taking a receipt picture is that the app can read the numbers on it, so you don't have to type them in by hand. You can also import credit transactions digitally if you have trouble keeping track of your receipts.
Expensify is available for iOS, Android, and Windows devices.
Read also, 21 Cheapest Ways to Live to Cut Your Living Expenses
36. GameFly
(Best Savings App for Gamers)
Gamefly is the best app for gamers who want to save money. Most gamers have heard of and used Gamefly, and the app just adds to the brand's reputation as a great way to save money.
You can look for, rent, pre-order, or buy your favorite games at great prices. You can also keep up with the latest news about video games.
You can save even more money by using coupons and GameFly rewards. In addition, the "Game of the Day" app is an excellent feature because it shows off a free or cheap game every day.
iOS and Android users can use GameFly.
37. Votaire Personal Finance
The Votaire Personal Finance app helps you plan and track your money to achieve your goals. Whether you're saving for education, paying off debt, or investing for retirement, this app will give you reminders and "positive reinforcement" to keep you on track.
You can examine your budget, emergency fund, and debt management, among other things. There are also sections geared to your stage of life.
The app will show you how to save money for college if you are a college student. If you want to save money for retirement, the app will teach you how.
Because this app claims to be developed for you, it may contain advertisements on methods to save money. There is a lot of material to sift through.
However, the Voltaire app is free to use and will provide significant discounts on similar products outside of the app.
38. Autemate
The Autemate savings app is the best way to save and plan your finances. Autemate has been around since January 2019. Autemate is a personalized debt-payoff assistant that looks at your debts and makes a plan for you based on what it finds.
To use the Autemate Savings app, you fill out all the monthly profiles by writing down all your income, expenses, and debts. Then, the app makes three different financial plans that fit your routine and needs.
You just need to pick a plan and stick to it to pay off your debts faster. This app doesn't need to be linked to a bank or credit card account, so it's safer and more private.
You'll have to manually enter everything if you don't link your bank account or credit card. This isn't a big deal if you stay on top of it.
This app feature is a good idea because sometimes we set our budget priorities wrong and spend more money because we're paying attention to the wrong debt. For example, we might focus on a small debt instead of a high-interest one that will cost us more in the long run.
39. Grocery iQ Acquired by Coupons.com
Coupons.com is a popular website for saving money by using coupons. It is a database of free coupons and online promo codes that you can print out. You can find and print coupons for a wide range of things on the website, such as:
Foods and drinks
Supermarkets
Personal care products
Things to clean with
Items for babies and toddlers
Medical care
Pet care
Each section, for example, the grocery section, saves you money with coupons. The Money-Saving App can help you save money when you go grocery shopping. With this very detailed platform, you can stay on task and avoid buying things you don't need.
Coupons.com only lets you print one or two of each coupon simultaneously. It's still an excellent way to save money, but if you want rewards for buying groceries, you should also use the Coupons.com app for Android or iOS.
You can not only make grocery lists by searching through the app's database of millions of items, but you can also use your voice or a barcode scanner.
The app also helps you find stores and gives you coupons. This app is a must-have for busy families or anyone who wants to track how much they spend on groceries.
Coupons.com bought SavingStar in 2020.
So if you like them, you should know that. So, you can now get cash back when you use the Coupons.com app to buy certain things, like groceries.
To get cash back, you must tap on the app's rebates, go shopping, and then take a picture of your receipt with the app. You could also link store loyalty cards from places like Publix or Safeway to get cash back automatically when you make purchases that qualify.
Coupons.com doesn't have a minimum redemption requirement, which is different from many other reward apps. Instead, you get paid through PayPal, and between paper and online coupons and cashback rewards, Coupons.com is a great way to save money on groceries and other everyday items.
40. Chipper Savings
Chipper savings is one of the best apps for saving money and paying off debt. Chipper is a free app that lets you put your spare change straight into your student loan account.
Chipper Savings makes it much easier to track your debt repayment than the online platforms from Navient and NelNet. You will feel like you understand your student loans because of Chipper.
It can be hard to pay back student loans. The Chipper savings app won't eliminate all your student loan debt, but it will tell you everything you need to know about your loans and how to pay them back.
The Chipper Money savings app is a useful all-in-one app that will help you save a lot of money and figure out the best ways to pay back your student loans.
Start saving with Chipper savings
41. Piecewise
Students can use this app to help pay off their student loans. Unfortunately, piecewise is so new that its website says it's still in beta.
Piecewise works by looking at your income, how much you spend, and any student loans you have. Then, it will move money from your bank account to your student loan by:
Using the payment plan you picked
From rounding up all your purchases to the next dollar,
Sending 1% of your money into your bank account to your savings account, among other things.
Piecewise is free to use, but you must link your banking information to your student loan information.
They say that people who use their service will save "on average" $10,000 on their student loans.
The average graduate from the "Class of 2016" has $37,172 in student loan debt, so any help to get rid of this is a huge help.
Start finding ways to pay your student debts with Piecewise
42. Drop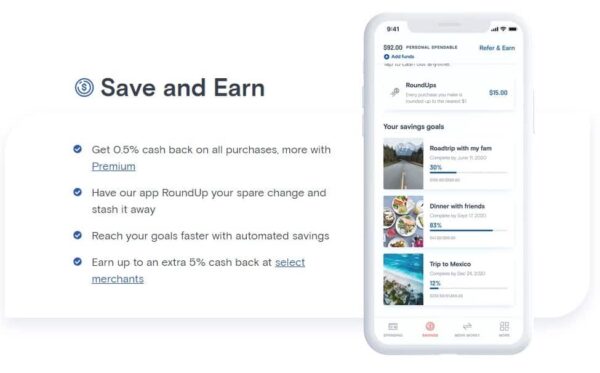 Drop is another one of our personal favorites that have saved its users a lot of money over the past year.
If you use online grocery pickup services like Drop, you could save an average of $3 for every $30 you spend at Walmart.
Drop works in a few ways, which are simple and easy enough for anyone to start saving money immediately.
How to Save Money with the Drop App
The first way to use Drop is to link a popular debit or credit card to the app. Then, when you use that card at participating stores, you'll earn points.
Drop's second way to get points is to shop through the app, which works like an online shopping portal.
You can use this when you shop for groceries online. Just click on the Walmart Grocery tab, which will take you to the Walmart Grocery app, where you can place your order.
The Drop savings app records your order and gives you your points after Walmart confirms the order.
Last, Drop lets you sign up for special offers that give you more points. One way to do this is to sign up for credit cards, services, or even Hulu.
The Drop points work like most other reward apps in that you can exchange them for gift cards to popular stores.
Get Drop points now
43. Shopkick
Using gift cards to buy groceries is a great way to avoid paying more out of pocket for your groceries.
What if I told you that you could get gift cards to some of the most popular grocery stores just by going to those stores and not buying anything?
See how You can Make Money with Shopify
That's precisely what you can do with the Shopkick savings app. Shopkick uses the Bluetooth feature on your phone to find out if you are in a participating store and gives you "kicks" for being there.
Even though these amounts differ, you can always get more kicks by scanning barcodes or buying things.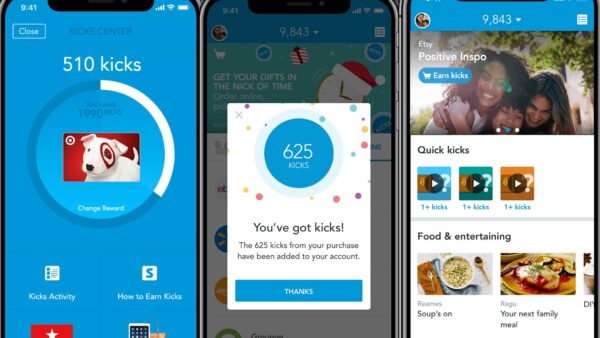 To do this, open the app and look at the list of products you can scan to earn points. Then, to get the specified number of kicks, you must find the product in the store and scan the barcode.
Many things with scan kicks will give you a bigger reward if you buy them. So always check the app whenever you plan to make a purchase; it ensures you are getting the most kicks possible.
You can also link your debit or credit card to this app to get automatic rewards when you buy from participating stores in person or online. Like most apps, you can exchange these kicks for $5 gift cards to popular stores.
Get gift cards at ShopKick now
44. Tally Solutions
The best way to save money with the Tally app is to keep an eye on your credit cards.
This money-saving app is excellent for keeping track of all your credit cards and getting you out of debt faster.
Tally helps you save money by:
Keeping track of your balances, APIs, and due dates.
Finds the best way for you to save on interest on all of your cards.
Offers a line of credit (7.9%–19.9% APR) to help you pay off your cards.
It comes at no costs.
You get a $20 Amazon gift card when your friend opens an account. It is a great way to keep track of all your credit and store cards and decide which one to pay off first or put them all on one account with the best interest rate.
Start monitoring your credit cards with Tally
45. Clarity Money
This Clarity Money app is an excellent money-saving tool for managing your finances. It finds out how you spend your money and tells you where you can cut back and save.
It works just like the Trim Savings app. It looks at how you spend your money and cuts out unnecessary spending, cancels subscriptions, and tries to get your bills lowered.
Clarity Money doesn't charge any fees to sign up or get started, but it charges a one-time payment of 33 percent of the annual savings it helped you obtain. So, for example, if they got your cable bill down by $10 a month, saving you $120 a year, they'll charge you $40.
Clarity Money is still new to the world of saving money, but they say their users save an average of $300 a year. Sign up for Clarity Money
46. Snoop
In many ways, Snoop's Snoop can help you save money. It lets you see all your bank accounts and credit cards in one place to keep a closer eye on your money.
The app will also keep an eye on your utility bills and let you know if they are getting higher, which could be a sign that you need to look at your provider and switch to one with a better deal.
Keeping up with the best deals for energy and broadband can save you hundreds of pounds a year.
When you're out shopping, the app will tell you if there's a deal you can use to help you save money.
Like the other apps, Snoop also uses open Banking to keep your information safe. You can get the app free from the App Store and Google Play.
47. TopCashBack
With big stores trying hard to get people to order online or use their delivery services, many apps are starting to give rewards for trying their services outside stores.
TopCashback is an online app usually used to get cash back on purchases that aren't groceries. However, users have recently noticed more offers from stores that want customers to order groceries online.
Related: 30 Best Cashback Rebate Sites for 2022 (Don't Shop Without #1!)
This has led to a great reward for buying groceries online, and with TopCashBank, there is no minimum payout amount. Instead, they offer the highest guaranteed
When this article was written, they worked with more than 5000 stores. Check out TopCashback here
48. Groupon
If you want to save money right away and find the best deals at nearby restaurants, you can save hundreds of dollars by downloading the Groupon app.
Groupon is an app that lets businesses offer special deals to their users to get more first-time customers.
From what I've seen, there are often deals on restaurants and food that let me save money right away or save up for a future date night. But, of course, you can save money on hotels, trips, and other fun things to do in just about any city.
Find the best money-saving deals at your local restaurant with Groupon
49. Personal Capital
Personal Capital is your best bet if you want one place to handle all of your financial needs.
This app is easy to use and has all the great features of many other apps in one place.
You can keep track of all your accounts, see your net worth, manage your portfolio, plan for retirement, and get personalized advice with Personal Capital.
These tools can help you form better habits that will save you money in 2021 and beyond.
Start saving with Personal Capital
Other Best Money-Savings App of 2022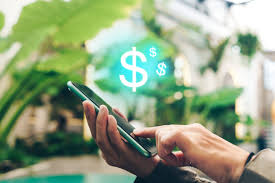 Amazon Local
The Amazon Local app is an excellent way to save money on shopping. There are ways to save up to 75% in your city. You can find deals like those on Amazon with this app. With Amazon Local, it's great that you can look for bargains and buy them right away from your phone.
Related: 10 Amazon Hacks That Will Save You a Ton of Money
You can also set preferences or "favorites" so that the app knows which products you are most interested in buying. Like the other discount apps mentioned, there is no need to print coupons or vouchers.
Amazon local app is available on iOS and Android,
Start finding good amazon deals with the Amazon local Savings app.
Simple Savings App
This Simple Savings app is an all-in-one app for saving money that gives you a free checking account, debit card, and tools to help you stick to a budget. The Simple Savings app for saving money looks at how much you have and tells you how much you can spend each week without going over budget.
It can also help you save money by rounding up every debit transaction to the nearest dollar and sending that money to an FDIC-insured savings account.
Simple Savings banking accounts are designed for mobile users first, so they are a good tool for people who like to bank on their phones.
But since it doesn't have physical locations, you might want to look elsewhere if you think you might need help in person.
Available on iOS and Android
Price: Free
Start Saving with the Simple Savings App
Peak Money
(Best for visual goal setting)
The Peak Money app is all about saving for goals, but it does so in a very visual way. First, you set financial goals, and the Peak Money app keeps track of your progress by gradually filling in digital mountains ("peaks") that represent the different goals you're working toward.
You can set up automatic transfers or round up your credit card purchases. Any money you save earns an annual return of 0.5 percent, which is sent to you every three months.
The peak can help you reach your financial goals by showing you how much money you've saved.
Available on: iOS
Price: Free
Start using Peak Money Savings App
HoneyFi
(HoneyFi is best for budgeting for couples)
How often is one partner careful with the budget while the other blows it? It's hard to handle money when the other person doesn't know (or doesn't want to know) what's going on.
You can make a household budget, label transactions, and leave notes for each other. In addition, you can put money in, share information on all accounts, and look at statements on your apps.
The HoneyFi App also lets you and your partner save together for things like a trip or a house. Just tell the app what you're saving for and how you want to save; it will take care of the rest.
No more overspending and no more fighting about money. You can both save money with this great, easy-to-use app.
Start saving together with HoneyFi with your partner.
SmartyPig
The SmartyPig is an app that helps people who use piggybanks save money. The piggybank app lets you set up multiple money market accounts that act as "virtual piggy banks."
You give each goal a deadline, like "trip to Europe in 2021 for $3,000," and you can either set up automatic savings from a linked checking account or move money into the FDIC-insured accounts yourself. SmartyPig also keeps track of how far you've come toward each goal, which you can change at any time.

It's an easy-to-use app for saving money, and because withdrawals take a few days to reach your checking account, it can help if you're tempted to spend your savings. The best thing about it, though, is that it's free.
Available on: iOS and Android
Price: Free
Start using the SmartyPig App now
Twine App
The Twine app is a money-saving tool that allows you to add a partner to your financial goals, such as saving money or paying off debt. You and your partner can decide whether to invest the funds in a portfolio of your choice or transfer the funds to an FDIC-insured savings account.
The app monitors your progress, provides advice based on your financial goals, and can automate the saving process for those who do not want to deal with it themselves.
It's an excellent tool if you want to invest or save with someone but don't necessarily share other financial accounts because you can discuss goals with them.
Available on: iOS
Price: Free when you save cash; $0.25 per month for every $500 you invest
Family Life at Christmas (Fun things to do and buy at Christmas)
Add your partner to Twine App here
Truebill
The Truebill app assists in lowering all those monthly subscriptions; as we progress towards a subscription economy, it's becoming increasingly difficult to keep track of all the platforms we've signed up for, which frequently results in wasted money. Truebill tracks everything you subscribe to and allows you to unsubscribe automatically.
To utilize premium services, including the negotiation service, a $3 subscription is required. However, basic tracking tools are available for free. In addition, Truebill will collect a 40% commission on the amount saved if the bills are successfully negotiated.
See our Truebill review for more information.
Is It Worth Paying for an App That Helps You Save Money?
It seems like lousy advice to pay for an app that helps you save money, but the best money-saving apps are worth it if they help you save money.
First, you need to figure out which app fits your way of saving and spending. Then, choose an app that helps you automatically save money if you need help figuring out how much you're spending, finding ways to cut back, and understanding how much you're spending. But if you like to be in charge, you should use a hands-on app.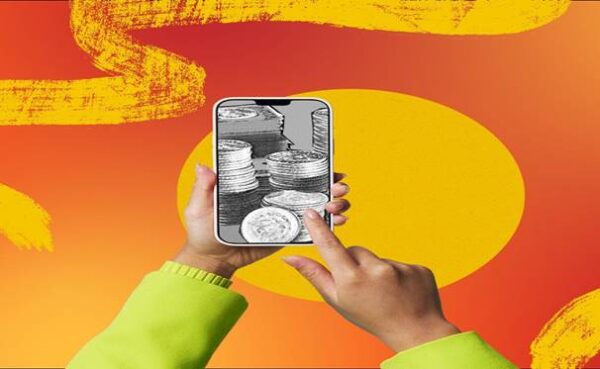 Then, figure out how much you could save with the app and compare that amount to the price. If you don't have much money, you might want to start with a free service and switch to a paid subscription once you've saved up some cash.
Or, you could start with an app that helps you save money or make a budget. For example, you could sign up for a shopping app if you have time and money.
There is a Mobile Banking App For Everyone
Whether you want to try micro-investing with Acorns, work toward financial goals with your partner using Twine, or find an excellent savings app to help you get money back on past or current shopping transactions.
All the fantastic money-saving apps we looked at above can help you save a lot of money, but you'll have to decide for yourself which is best. So try out these apps to see which ones help you the most.
Bottom Line
The best apps for saving money can help you save money no matter where you are now. You only need a smartphone and a checking account to use these easy-to-use money apps.
Each app has its way of helping you save money with its unique style. But at their core, they are meant to get you into the habit of saving money without making you overthink it.
Remember that you will need to give these money-saving apps your bank information (unless it's also your bank), so read the terms and conditions. Also, ensure that your checking account has more than a few dollars. You don't want to risk going over your limit by accident.
Don't forget to see the 50+ Best Money-Making Apps of 2022
Frequently Asked Questions
Q: Are Money Saving Apps Safe?
Yes, most apps that help you save money are safe. As far as I can tell, most apps are FDIC-insured or have a high level of security.
Some apps don't even need your bank information or other information. You can track your budget and save money by hand with those apps. So there's no reason not to use these apps.
Q: How Many Apps Should I Install to Save Extra Dollars?
Many apps can help you save money. I've made a list of the 49 best apps for you below. Even if you only use one or two apps, you will notice a change in your cash flow.
It would be crazy for me to tell you to download all 49 apps to save money. So you should compare the features of each app to see which ones work best for you. I save more money with these 49 apps that help me save money on shopping. So you can choose for yourself.
Q: Which is Better: the Digit savings app or the Acorns app?
In conclusion, Digit is an excellent choice if you want to save money automatically and have more investment and retirement savings options. Acorns are hard to beat if you wish for automatic investments, retirement savings, and a checking account.
Q: How Do I Start Saving?
Apps that help you save money can help you start or keep your savings account going. It could give you the start to get going and keep going.
Setting up regular deposits and watching your balance grow and grow can be another step toward financial independence. It might also help you track how much money you make and spend. In addition, when saving is done automatically, it will be easier to keep a savings account up to date.
Q: Which is the best free money-saving app
We have listed many money savings apps that are both free and paid. Here is a list of the best free money savings apps:
Monzo
ATM Locator
Chip
Curve
CheckoutSmart
Idealo
Vouchercloud
There are other free money savings apps we listed in this article.
Q: Are money-saving apps worth it?
Money-saving apps can be helpful if you want to save a few dollars at a time and avoid spending money you don't need to. But because micro-savings apps have ongoing fees and a low savings rate, they won't be able to take the place of regular bank and investment accounts.
Q: What Are the easiest ways to save money quickly?
Stop paying for subscriptions and cancel memberships that you don't need.
Use an app to help you save money.
You can set up your bills to be paid automatically if you have a steady salary.
Switch to a friendly bank.
Open a certificate of deposit with a short-term (CD)
Join loyalty and rewards programs.
You can either pay with cash or put a limit on your card.