Updated on 10 months by Peter Jakes
Are you crafty or you can dabble into or handle the designing of crafts while making cool bucks from it? then this article is for you. Have you ever heard of the website Etsy? Do you know you can convert your pastime into a profitable business by opening an Etsy shop online?
Etsy is an online marketplace that has been functioning for over 12 years and allows people from all over the world to sell their wares. In other words, it is an internet marketplace designed particularly for one-of-a-kind things. In 2016, the Etsy site generated $ 2.6 billion in revenues from 29.7 million active shoppers.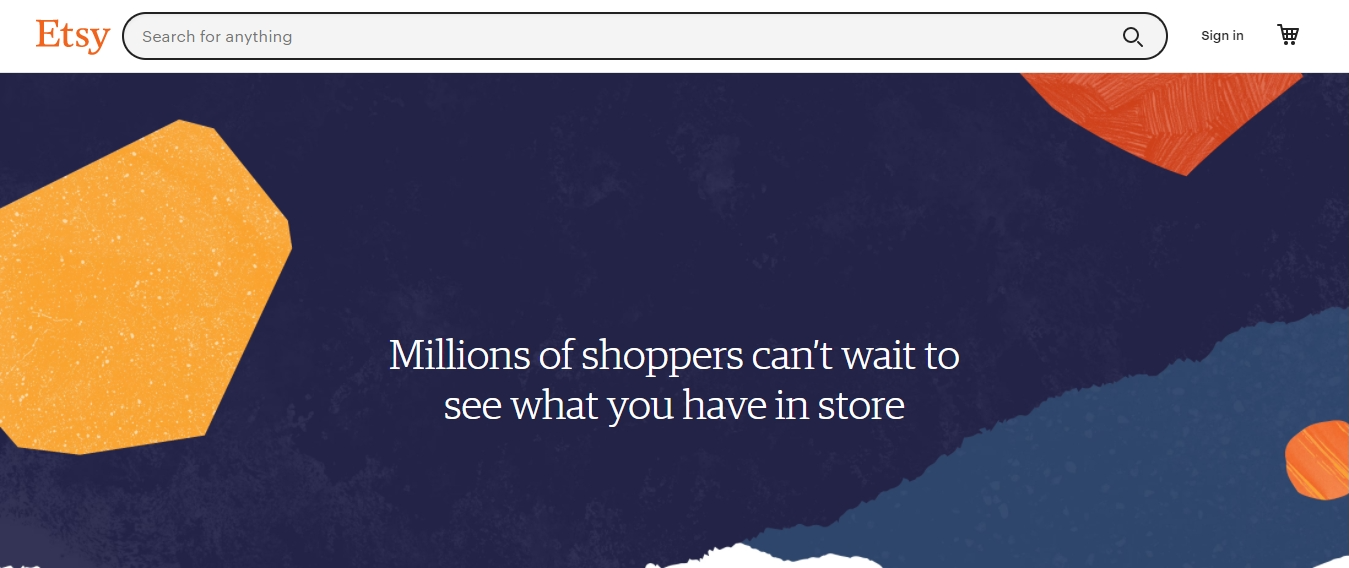 Recently, Etsy reported that it has more than 3.6 million sellers who are actively using Etsy and about 7 million buyers that have recorded more numerous successful purchases on Etsy. You can see why you shouldn't overlook Etsy because if you can develop products that people love and are willing to buy, there is a market for you to sell to on this site.
There is all to love about Etsy as it can easily provide an accessible way for you to exploit your talents and set up a side hustle or business for yourself from the comfort of your home. It's quite amazing how you can transform your hobby or the craft that you love into a side stream of income for yourself on this platform as you earn while doing what you love ( or simply put, earn as you have fun doing what you love)
However before you create your shop on
Etsy
, you might have the following questions on your mind such as: How to effectively manage an Etsy retail shop? What duration does it take to set up a business on Etsy? How much bucks can an Etsy online shop make you?
You will get answers to all the questions aforementioned above and more information about Etsy as you continue reading this article.
What is Etsy?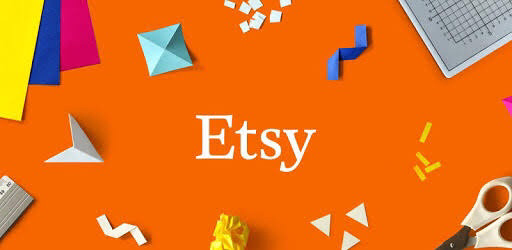 This platform is an online pool or marketplace where people can sell antique things, handcrafted and one-of-a-kind items, and also hand-created items and supplies. Etsy had experienced exponential growth over the years since its inception in 2005. An active seller on Etsy is someone who has a store on the Etsy site and has sold at least one good in the past year.
You might be wondering how the Etsy corporation makes its money by letting people buy and sell on their platform. They generate revenue by charging sellers a $ 0.20 listing charge when they list and sell items. The seller's fee for each listing that is generally active for 4 months, and for each product that you may sell on their site, Etsy will charge you 3.5 percent of the product's selling price as their commission.
They also get their revenue from charging you a fee when you place a promotion for your products on their search box or when you make use of the Etsy shipping label services. However, all these charging fees and costs vary for each item listed on Etsy site.
Is Etsy a great alternative hustle?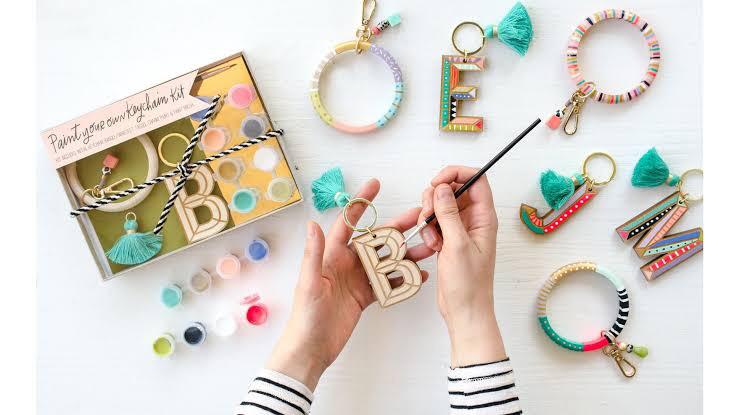 If your desire is to rush into a get-rich-quick scheme on the Etsy platform, then I must say that you are not on the right path as it takes quite a while for the money you expect to start rolling in for you.
This is so because it takes time to create and set up your Etsy shop, maximize the titles of your product and description, and also take nice pictures of what you sell for active sellers on the website to be able to find that unique product of yours.
In other words, you will have to exercise patience and keep optimizing the products you put up there and before you know it, you will start earning good cash from your set up shop on Etsy.
However, it is a well-known truth that the larger the marketplace develops, the more difficult it becomes for you to sell your goods; so, it is still conceivable that your first sales will take some time to occur.
Despite the competitiveness, there are several Esty shop owners (both full-time and part-time shop owners) that earn quite a decent amount of income from their selling their products every month.
Several shop owners on Etsy that do not make a sizeable amount of money get such a low turn in not because of their low cost to set up their shop but due to the little time they committed to setting up their shop.
Etsy recommends that you should spend up to 8 hours to start an online shop and set up the Etsy business efficiently so as to make it very easy for probable buyers to see when searching for products related to what you are selling on the search bar.
Now you see that the number of hours that you dedicate to the setting up of your Esty shop, and the amount of that you make from the sales of your product lies in your own hands as you are in charge of how your business runs and the total outcome or result that you get.
The good thing about Etsy is that it is a wonderful side hustle if you are enthusiastic about your business and have a creative mind that will assist bring tremendous momentum to the sale of your goods.
How much revenue can you generate from Etsy?
The amount of cash you may make on Etsy is entirely contingent on how productive your shop is in terms of product sales.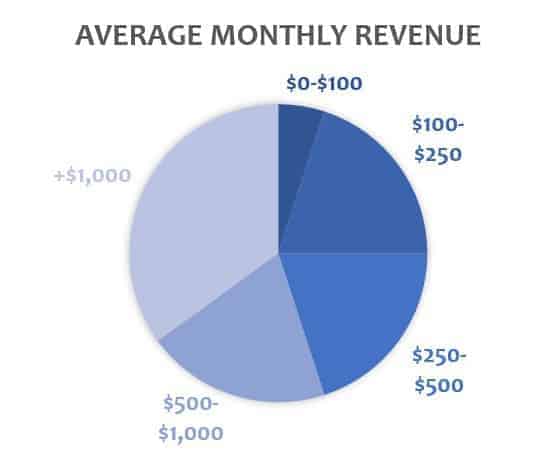 As a craft lover, you can easily approach a passive income from the printing of beautiful designs, printable journals, nursery arts, organizers, and other related products.
The great thing about the printing of designs on this platform is that the seller does not need to bother about shipping and neither does the buyer requires paying for the shipping fee as the design can be easily downloaded by the buyer, the moment the product or item has been paid for.
Shop owners on Etsy also get to enjoy a lot for the joy they obtain and as well as the validation they get for selling their product. The other things that you will get to enjoy on this platform are :
Improved creativity.
Superb interaction with customers.
Flexibility to work with your schedule.
You can work remotely ( even from the comfort of your home ).
Several Etsy store owners were able to earn a consistent side income of £ 20 – £ 30 each month. Not only that, but you may also earn an hourly wage while selling. According to Etsy, almost half of all Etsy shop owners earn less than the federal minimum wage of $7.25 per hour. However, some deals are more seasonal than others, as certain stores may have greater sales during holiday seasons.
Other active Etsy Vendors have attested to making loads of cash, which prompted them to quit their careers and devote their whole attention to their Etsy stores.
You may also join them on Etsy to open a shop and begin selling. If you are consistent, enthusiastic, and imaginative, you are more likely to testify too soon, but it doesn't mean you can't still experience low sales.
Nevertheless, there are a few basic guidelines to follow on Etsy that, if followed correctly, can provide desired outcomes.
How to sell on Etsy
The initial step in selling on Etsy is to get started; but, before you do so, it is critical that you do it without complicating matters for yourself while setting up your shop.
The strange thing about opening a store is that if you focus too much on getting things perfect, you may end up not opening your new shop at all. The trick here is that once you have anything up on the shop, you can improve on it afterward.
We have outlined five essential steps to launching an Etsy business and earning money for yourself:
Be decisive on the type of product you want to sell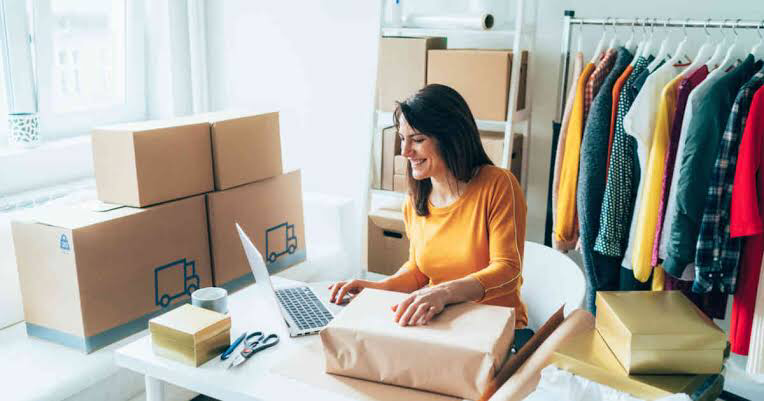 This is unarguably the most difficult phase of all since you must make extremely intelligent decisions before starting your new store. Your store does not have to sell tangible items because most businesses on Etsy offer their designs for consumers to print at home, and some even generate graphics for their clients to use on their website or social network.
It's natural to struggle with the ideas you'll need to start your new store; nevertheless, if you feel stuck or get yourself in this type of condition, it's a good idea to visit the Etsy site and see what others are doing. Consider this a chance to be inspired, however, try to avoid using someone else's concept as much as possible.
After you've decided on an idea to work with, order or construct a prototype (test your product). This will allow you to preview how your product will appear and will also allow you to test the construction quality of the goods.
Pick a business name and business logo for your new shop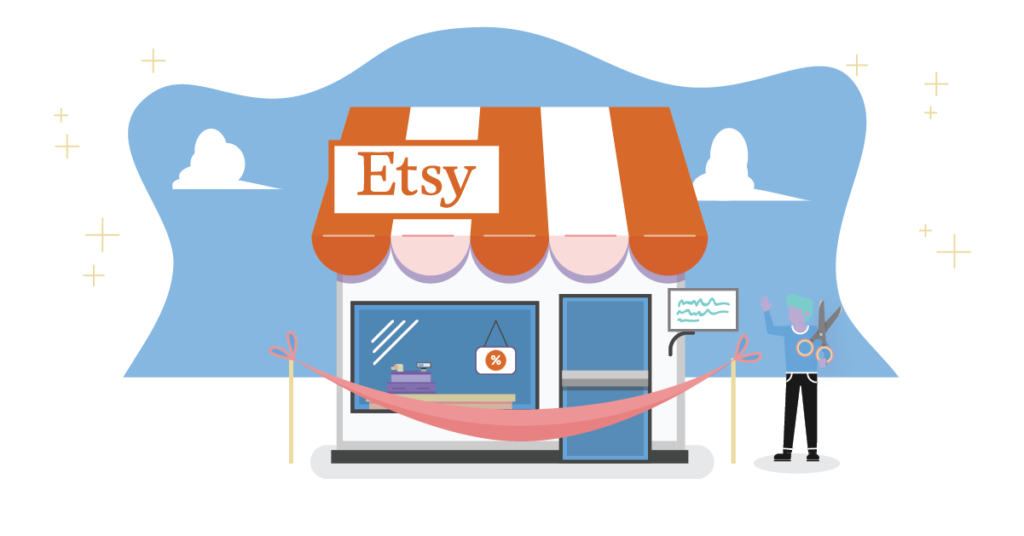 Whichever name you select for your new store has no effect on product sales; nevertheless, you should use a very simple name because you will only have one chance to rename your shop after it has been established.
Nevertheless, regardless matter how basic the name of your store is, try not to be too obscure or creative, and also Google the name you've chosen to verify it doesn't conflict with another user's name.
After you've settled on a name, the following step is to design a personalized logo, which is fairly simple to do with the aid of Canva.
Canva is free web software that is quite similar to Photoshop. Hence go to Canva and create a personalized logo for yourself; but, if you are not confident doing it, you may engage the services of a freelance designer to do so for you.
You may also acquire a personalized domain that matches the name of your Etsy store for future uses, such as if you want to expand your brand subsequently.
Get clear and attractive pictures of your products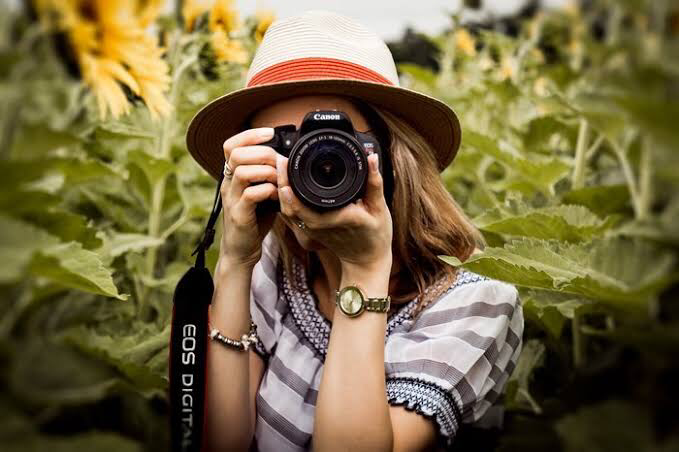 It's a very important guideline on Etsy; your goods or item might never have been seen already, so establishing a solid and clear photo of it may make a huge difference (it has the possibility of adding, even more than your Etsy shop name and business logo itself).
As indicated in the first stage, you must create or purchase your test product, and after you have done this, the rest of the process becomes much easier. Yoou should also have a look at what other stores comparable to yours have been doing and choose the style you want, then model yours in a similar manner.
Unlike Etsy, which charges $15 per listing of any product on the website, we have numerous selling sites that are completely free. Roughly 90 pounds will be sufficient to get you started on Etsy and post about 6 products.
This platform offers a free regular account, but you may want to consider investing in the Esty + account, which costs £7.30 per month. Access to features such as additional advertising credits and store customization options with the Esty + account will be made available to you, which will help you shine and stand out from other businesses on the site.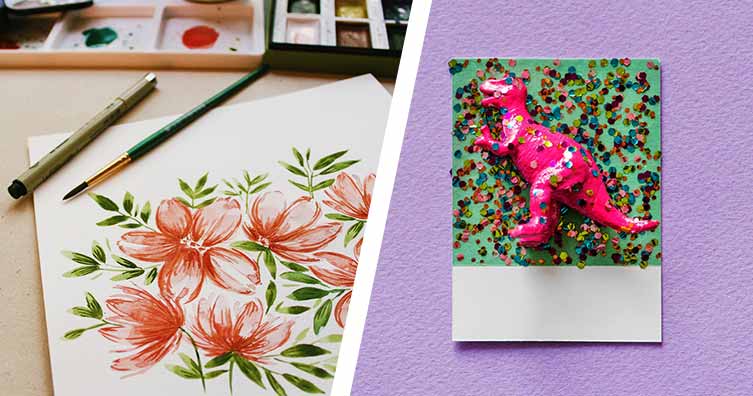 It's quite a challenge to get seen or noticed on this platform because the Etsy marketplace is a very competitive one. If you are tech-savvy with social media, then you have a cutting edge at promoting your store online for free.
You may also conserve money and save expenses by taking the time to determine the cost of manufacturing your goods (the upfront expenses that are distributed across every unit are also included) before deciding on a sales price.
Try to not get too unscrupulous, but make sure you charge a sufficient amount to cover all of your expenditures along with your gain. If you overcharge your buyer, you may lose that client to some other competitive seller providing the same goods at a lower price.
Create a postage plan for your products
Conduct research to determine the most cost-effective method of packing and shipping your items to your consumers. Although the Postal Service or a delivery firm is the most convenient alternative, if your items are big or huge, a courier service will be a superior option for effectively delivering your products to your client.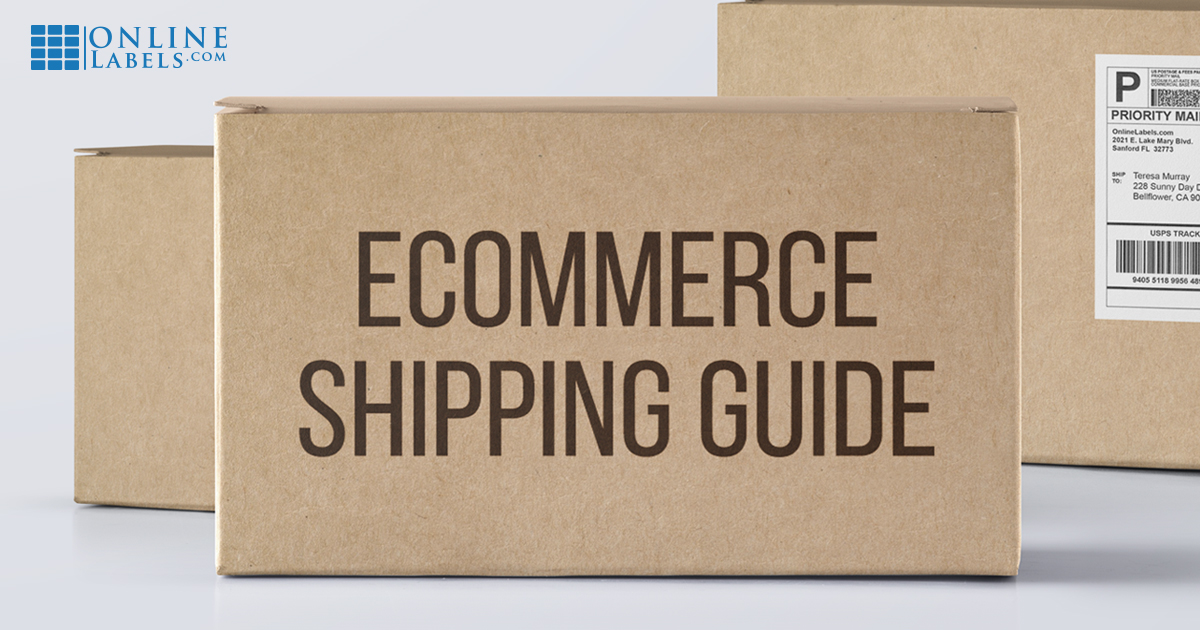 However, before you go any further, imagine you charge your customer $2 for delivery and end up paying $4 for your own usage of a courier or postal service..
Below are other things you should watch out for while launching your Etsy shop:
How are successful Etsy sellers capturing their items?
How are Etsy sellers pricing items that are related to your products?
Check out the pages of Etsy shops to see the sort of information their sellers are giving concerning their work and products.
Ensure you read the policies section on several Etsy shops as it will inspire you with ideas to create your section later.
Find out the social media presence of those Etsy shops which will certainly load reviews and sales.
How much does it cost to sell on Etsy?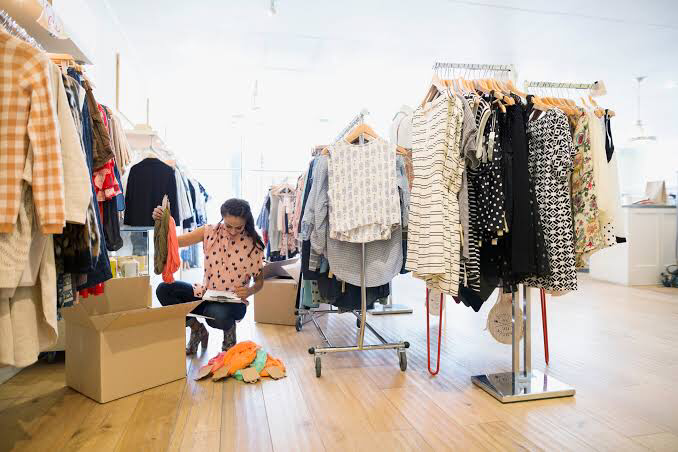 On the Etsy Platform, you will find out that the fees are relatively detailed in comparison to other selling sites. For each time, you sell or an item is being purchased from your store, three types of fees plus one optional fee are applied and they are:
A Listing Fee: For each product that you put up for sale on your online store, you will be charged £15. Each listing can last for four months or until when the item is being purchased. Even after the item has been sold, you would still be charged another $15 for auto-renewal most especially if more than one of that same product is still available.
A Transaction Fee: When a product is purchased from you, you will be charged 5% of the sale price (including postal and packing expenses).
A Payment Processing Fee: You will be charged £20 and 4% of the entire payment made by your customer ( including postal fee).
An Offsite Ad Fee: This fee is optional and you can only be charged this fee when you choose to let your products be advertised on Etsy listings. You can choose not to but when you permit them to advertise for you, you will be charged 15% of your sales via that ad.
All of these fees will be applied to your Etsy invoice. Because the site is constantly updated, you may see and pay at any moment. If you do not keep up with your payments on a regular basis, you will be unable to publish new items or deposit money from Etsy transactions, and your business may be closed down.
What you need to know about Esty Plus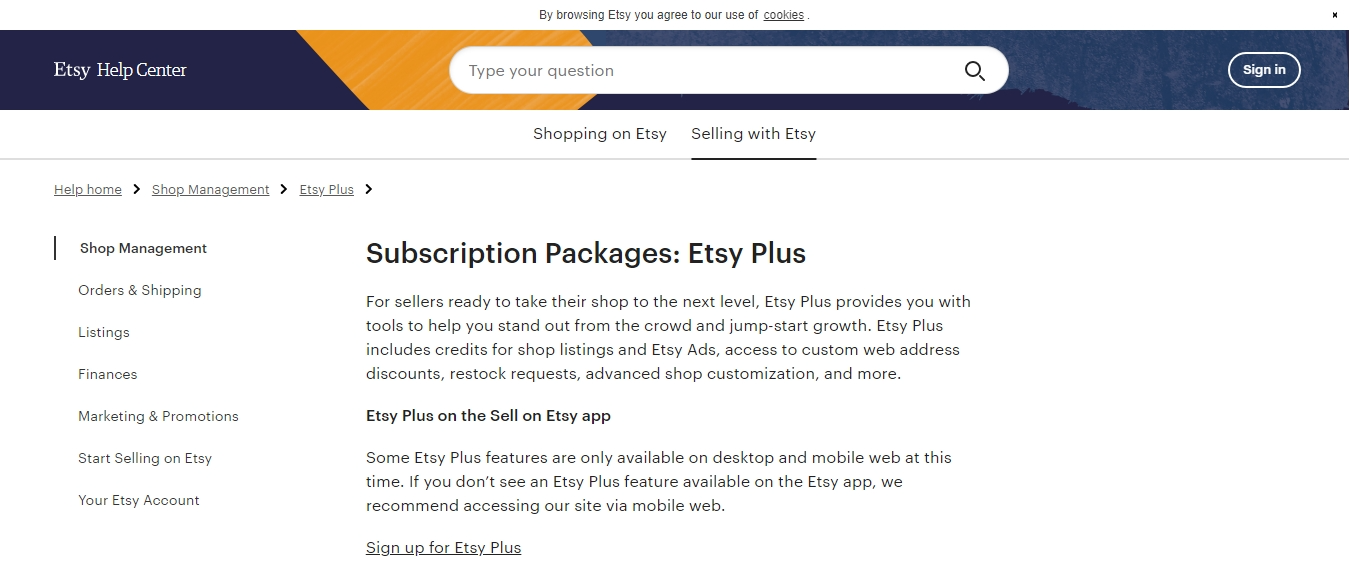 Esty Plus is a featured account on the marketplace that gives you access to several advantages to selling and earning more, unlike the free standard account. The Esty plus doesn't come for free as you will be charged £7.30 monthly when you subscribe to it. On this account feature, you will get to enjoy the following:
You will be able to customize your shop more unlike the standard account which is limited.
You will get a 50% off a custom.com address or a free one. store address for a year.
You will get 15 listing credits and £3.70 in credit for Esty Ads monthly.
It helps to create an option that allows your shoppers to know when your products are in or out of stock.
Various sellers on this platform have different opinions concerning the worth of Etsy plus. Some users of this platform have opined that the money earned back from listing credits and advertisement monthly makes the Etsy plus subscription a great deal.
However, some other sellers on this platform opined that marketing materials and domain names, will not give Etsy users the best price available, hence they feel that such items are not worth paying for.
We strongly recommend that you take a proper look at the Terms and Conditions as regards Etsy plus and ensure you think it through before you invest in the subscription.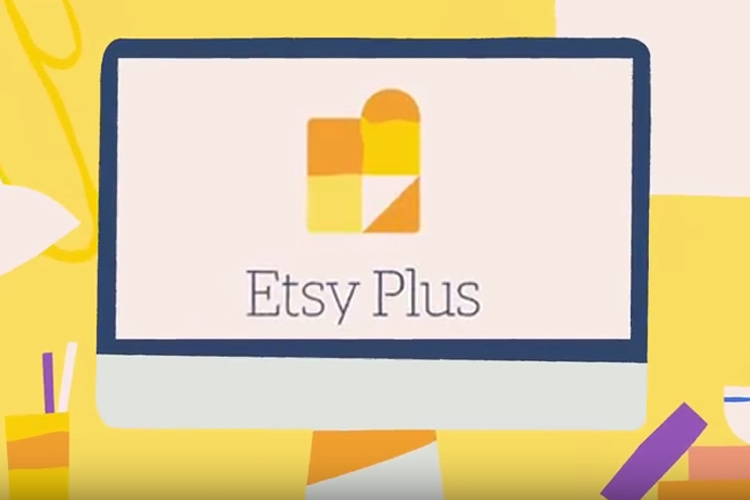 The Pros and Cons of Etsy
Pros
Opening a shop on Esty requires you to customize a logo, banner, and description with social links that can help a probable buyer know more about you and what you sell.
All Esty users are privileged to use this feature to build their memorable brand that people can find out by just typing their name. Take, for instance, customizing your domain name that can be easily linked to your shop.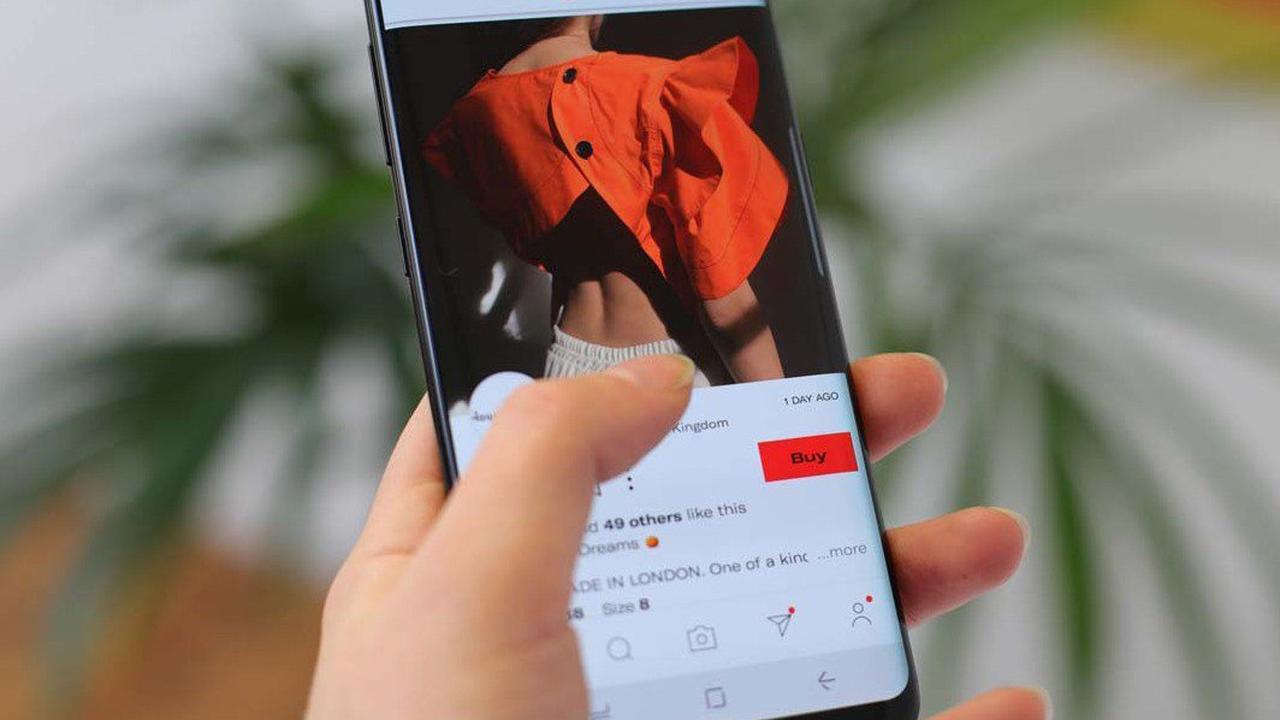 As mentioned above, this platform also gives you room to sell personalized items, however, it takes quite a while to set up such customized orders for your customers. You would also be given the opportunity to create coupon codes so as to encourage customer loyalty or reward your customers and fans on social media.
That's not all, if you decide to go on a break and close your shop, Etsy can come in handy as it will provide a feature that will help reassure your loyal customers when they visit your shop again and find it empty.
Audience
Etsy is not the most well-known online selling site but it can become very profitable for you if your items or products are quirky or handmade.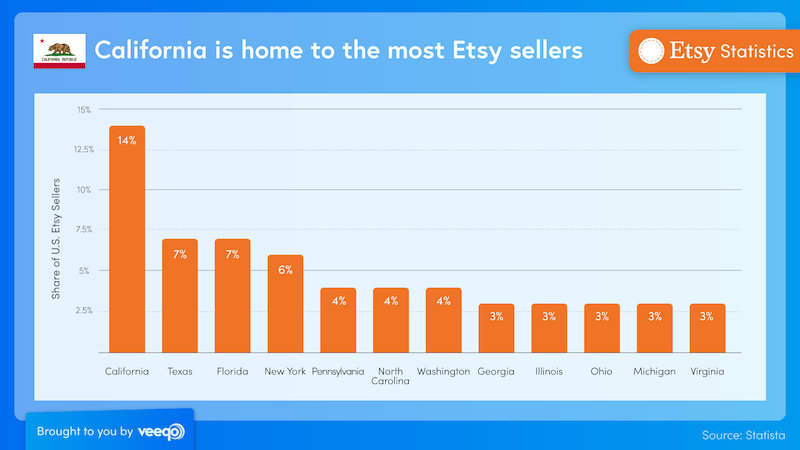 One of the pros that Etsy has over other selling sites is that active buyers are more focused on the quality and uniqueness of reach individual listing rather than the price of the item and the location of the seller.
An Etsy buyer should not expect to see their search result in a page full of identical items. Take, for instance, if you are able to create a one-of-a-kind item on this platform, irrespective of your selling price or cost, you will be noticed easily and on time.
International Opportunities
Based on the reports of a showcase of some Etsy sellers in the UK, it was obtained that quite a huge bulk of their orders come from overseas including the US.
Since each item or product is carefully and specially made, the customers are less concerned with receiving their purchase quickly as long as it is certainly a quality product. This only goes to prove that there are several potential buyers out there for you.
Cons of Etsy
Fees and slow payment
You can decide how you want to receive your payments, it can be weekly, monthly, fortnightly, or daily. But once you are being paid by your customers it can take up to 3 days before the money will be able to reflect in your account. It doesn't deem fair as you will require money to pay for the postage service before the 3 days interval.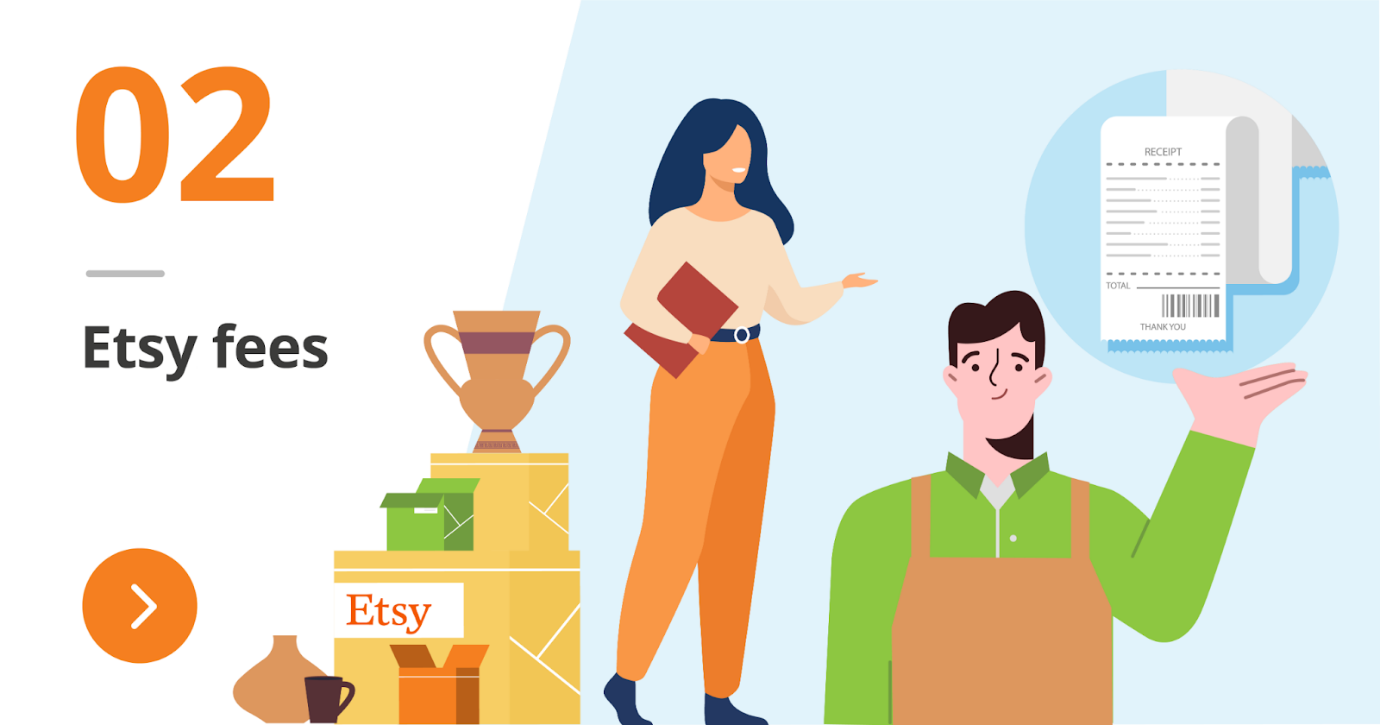 It is also difficult to keep track of all the listing fees, commission, and payment charges once your online store is up and running which means that you will be charged quite a big chunk once a month.
Take note of this and always try as much as possible to set money apart for this purpose and take every money you get on Etsy as your profit.
No complete control by the Etsy seller
Note that, having a store on the Etsy platform is not the same as you owning or creating a website for yourself. You don't have total control over the designs on this platform as it's not so easy to build and develop your brand.
Bear in mind that the platform can kick you out of the site at any time when you break any of their rules.
Etsy is a great way to start your business and make money for yourself but when your business has started running and has skyrocketed, you might want to consider migrating to become independent. Hence, the need to create your website.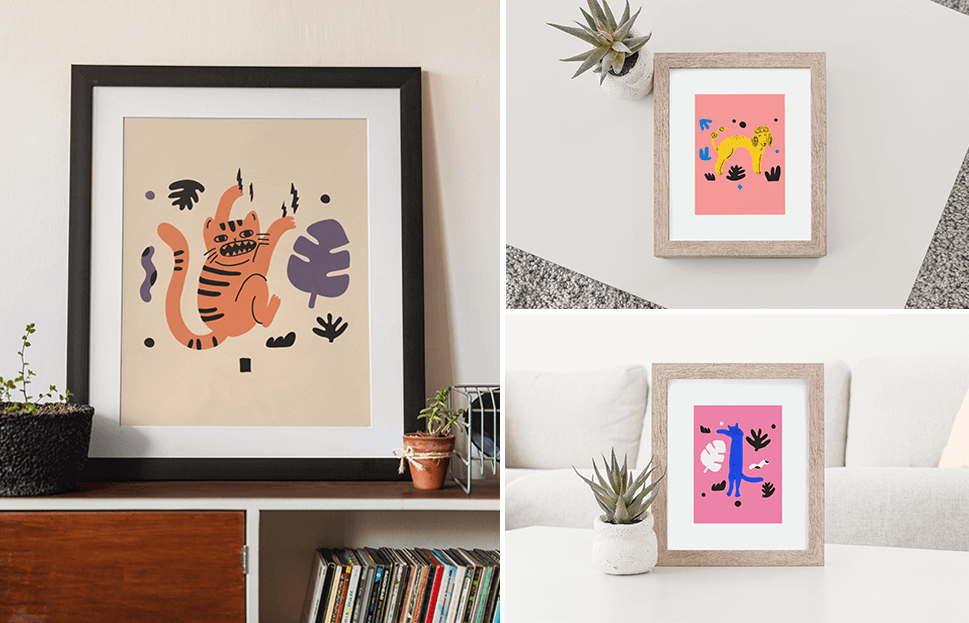 Etsy is not handmade anymore as it is now very overpopulated with active sellers that resell what they had purchased elsewhere. However, if you spend any amount of time searching
Etsy for items such as apparel, jewelry, or other accessories. You will get to see a lot of the same items that might have been bought from other selling sites and resell them on Etsy as handmade items. This has caused a lot of contention, and more often fighting on most Etsy forums.
Etsy has helped its users by relaxing its rules about handmade items as far back as October 2013.
Truly, Esty can easily close up your online store at any time and there is little to what you can do about it. That's not all, even businesses, active sellers, and active buyers or customers can contact Etsy at any time about your shop to report you for anything.
Hence the need for you to be on top of your game and avoid all these troubles that could lead to the shutting down of your online store by making sure your information in the shop policies and everything about your shop is up to date and comprehensive. Also ensure that your customer service such as shipping, processing times, and communication style is one that is reliable.
Make sure you understand what item you ought or ought not to post on Etsy. This vintage online selling site has very minimal email and phone support which might not be of much help to an inquisitive seller ( one who loves to be given a very detailed explanation ).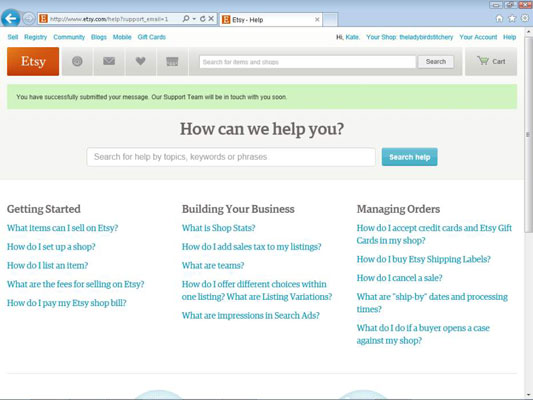 They have a rather small staff as compared to the size of its user base, so the best option to get across to them is via a phone call request or sending them an email. Even though you reach out to them, it might take a while before you are responded to and most times, the reply is not always personalized to your query.
Bear in mind that, that you are venturing into a competitive marketplace where you might sell an item that is quite similar to what other Etsy users are selling. What you are selling on the Etsy platform doesn't matter, what matters is how you are able to promote your online store outside of Etsy.
What type of Items Sell More on Etsy?
You might be wondering what type of items or products that you can sell on Etsy will give you a lot of profit irrespective of the charges that are attached to each item. Based on the fact from the CraftCount site, we were able to look at some of the best-selling shops on Etsy, and the variety was quite huge.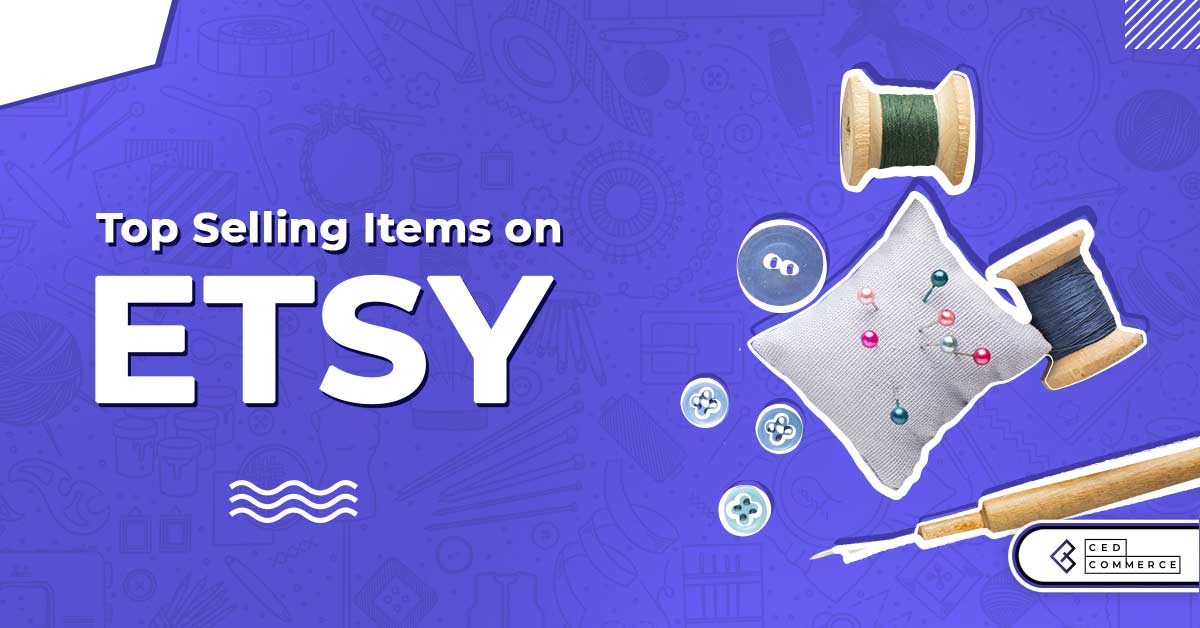 Below is a list of some of the extensively sold items that you too can sell and make decent money from on the Etsy platform:
Enamel pins
Sticker
Clip arts
Personalized bottles, T-shirts, and glasses.
Greeting cards
Notebooks
Knitting patterns
Jewelry
Art Prints, and more.
You will find a variety of beautifully crafted handmade goods on Etsy. However, don't feel limited to what you can create and sell on Etsy, even if it's not on the popular list, you can still do this and make decent money for yourself.
Etsy will give you the opportunity to chase your artistic dreams and passions while you make money for your effort. Here is what a few Etsy shop owners have to say about running their shop on the platform:
Adorren Studio says " It's empowering to have your own business, your corner of the world that you create and control and nurture and control"
"Getting to make items that are given as gifts for new babies. I like being a part of that celebration" – MickeysCreation
"I relish the independence to pick it up and put it down as my schedule as a mon requires" – Inkaid
"It's a great creative outlet and therapeutic. After a long day at the office, it can be just what I need to decompress" – LittleBunnies
What do sellers on Etsy dislike from running their online store?
Trying to run an online store on Etsy cannot be likened to lying on a bed of roses as there are hurdles that you will have to scale through. We talked to some successful sellers and they had this to say. Here are a few of them:
Handling rude customers: A few Etsy sellers have reportedly said that they have had to deal with some rude customers such as getting unreasonable custom requests and timelines from them. It takes patience and tolerance to be able to handle rude customers.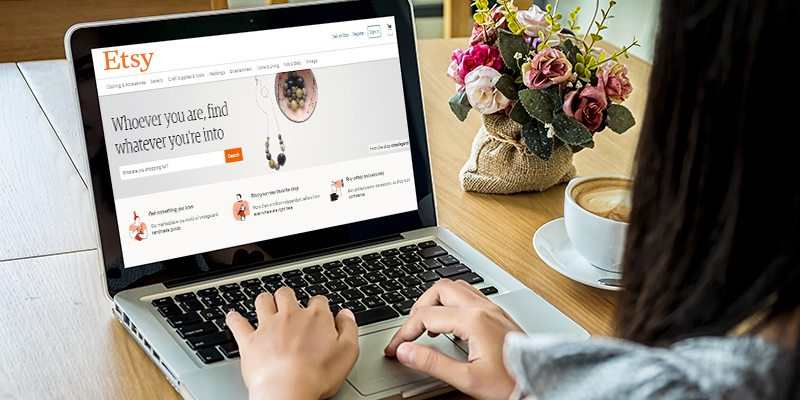 Handling shipping and postage fees: This has been explicitly explained above.
Search Engine Optimization: With the high rate of competition on Etsy, you will have to be knowledgeable on researching keywords so that they can quickly appear on your customer's search bar when a related or similar product like yours is required.
Al lot of shop owners complain of lack of organized Etsy to-do list on the website
High shipping costs, making some sellers lose out.
Running the online store as a part-time hobby and not as a booming business
Seeing other sellers as competitors rather than focusing on the business and winning
Family and friends see it as a nuisance when you promote your products on their social media accounts
Advice From Etsy Sellers For Etsy Beginners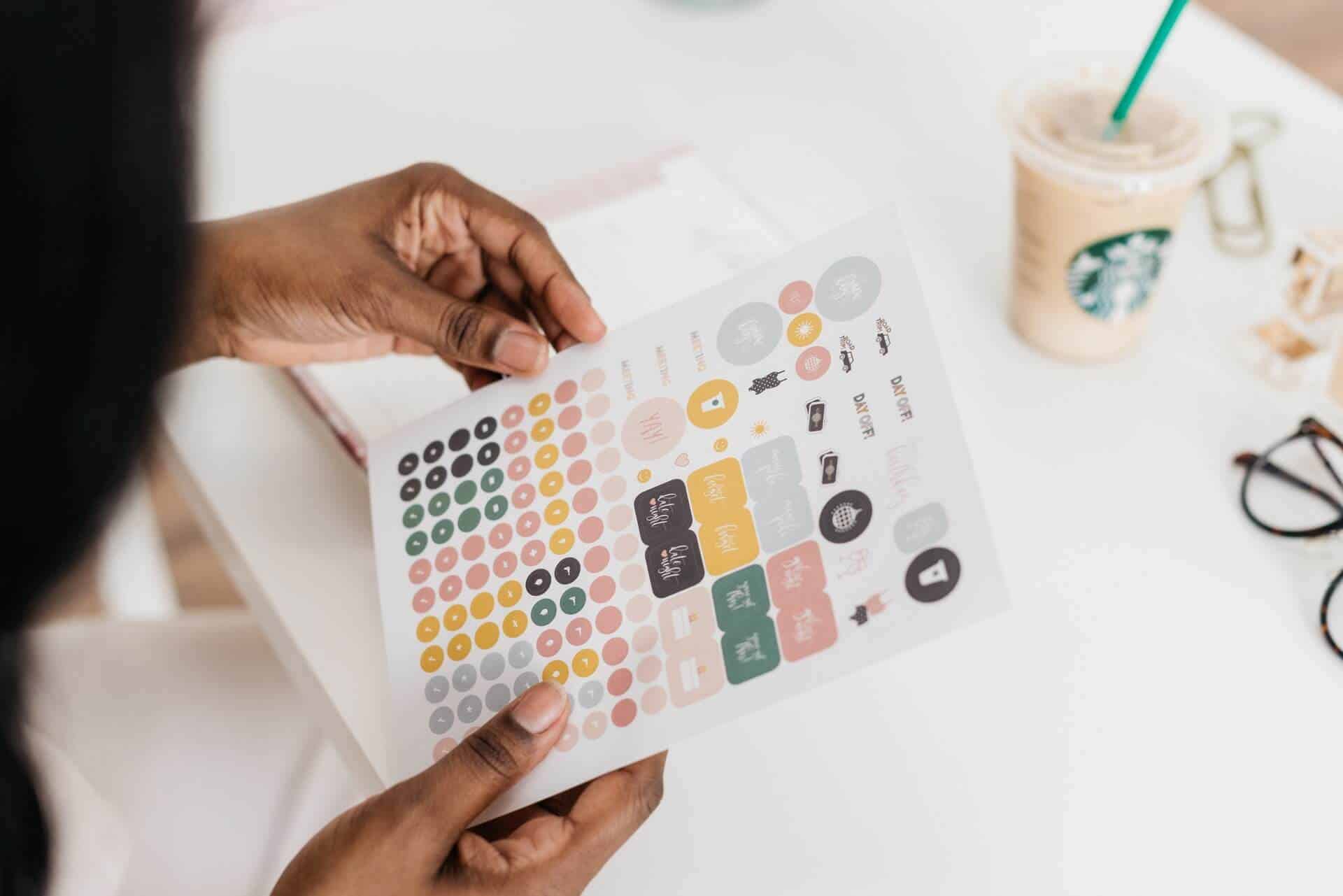 There are a few tips for you here from a handful of Etsy sellers before you jump into launching your business on Etsy.
"Don't be frightened to jump in and try it! It's nerve-racking, but it's well worth it in the long run. The future is not for those who sit on the edge and keep contemplating without doing anything"
"Make careful to budget for both materials and time. Understand that before getting the desired output, there must be a considerable input, and be ready to make the initial sacrifices "
"Take a risk; you never know what could happen. Yes like we said, you will either lose or gain but it will be a worthwhile experience."
"Start a company, then use Facebook, Twitter, and Pinterest to expand it and generate people to your shop. Social media is the greatest tool to lr=verage and market your products"
"Make connections with people in the handmade community. This is very important as their own experiences will help shape yours and make you make better decisions"
Keep an eye on your margins-do an initial calculation of your prices to give you a clear amount of profit. Do this before your products become popular because once my cards become popular, you will realize you are either overpriced or underpriced compared to other competitors with similar products. Also, do not be afraid to buy Etsy ads. The money spent will not feel like it if you keep watching it. Adverts are never a disadvantage.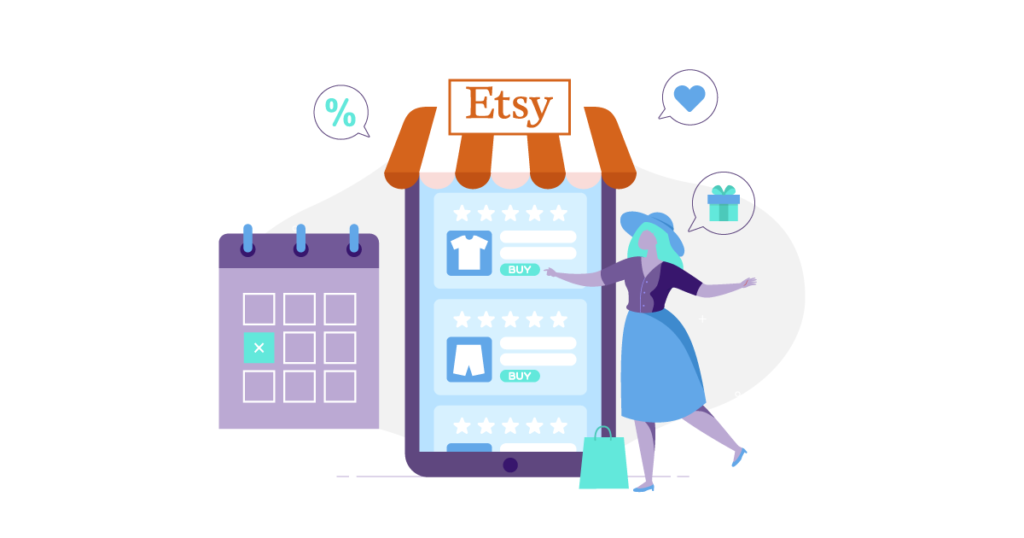 "Etsy search is predictive, so type in a word related to your items and it will recommend crucial terms to use." You should utilize particular hey phrases that are two or more words in your title and use all of your tags. You don't need advanced tools to take nice photos; you can do it using your phone. Also, make use of natural products like cameras and lighting, and do it your way.
"How much work was necessary to get things going. To be honest, it's frustrating to see shops who have been in business for less than a year doing the same thing as others and sitting on 5000 sales. It might be tough not to compare yourself to others at times, but the reality is that if you work hard, you can experience success in your shop while still having fun." Scott's
"If a friend or family member wants to buy your items, have them do so through Etsy and leave a message." Shane's
According to inkAid, despite being a graphics designer, she spent over 20 hours setting up her Etsy business. She also mentioned that, although tiresome it may be, having things set up elegantly and properly would only make it simpler for you in the future.
In addition to what the Esty vendors have said, networking with other merchants on the site may be quite beneficial on your new adventure. You will also need to learn to love and respect your products, as well as how to treat your consumers properly.
Other Etsy sellers recommended that you should read the Etsy seller handbook from cover to cover because it will provide all the answers to your Etsy-related questions.
Tools on Etsy for beginners
Search Engine Optimization: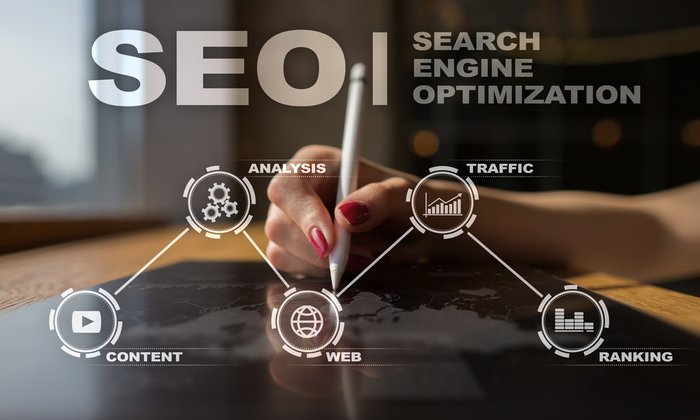 As mentioned above, research more on keywords that will be catchy and fast for your customers to see. For instance, sign in and search for a blue shell bracelet, and over 4000 results will show up. Now, let's assume you also have blue shell bracelets for sale, you can see for yourself how competitive it gets.
However, if you happen to use the right keywords for your listing, your customers will find you easily and purchase from you despite the 4000 plus search results. Several Etsy sellers have reportedly said that they have watched Youtube videos, joined Facebook, or signed up for Etsy courses to learn more about Search Engine Optimization.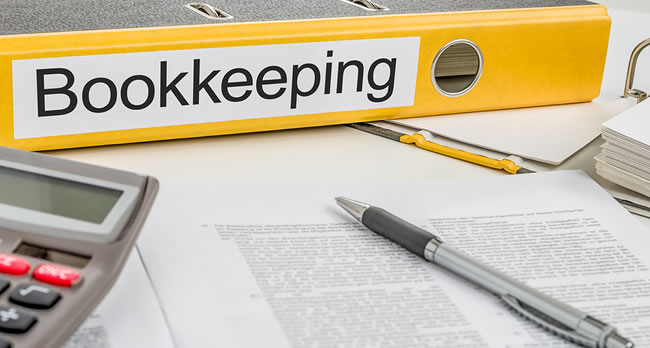 Having an Etsy shop has very little different than operating a business, therefore you must handle it as such. You will undoubtedly pay taxes on your store, which entails maintaining detailed records of your revenue and spending.
A spreadsheet is ideal for beginners just as yourself, but as your online store expands, several Etsy merchants prefer QuickBooks, Self-Employed, or another complete accounting application.
Many Etsy sellers feel that the secret to starting an online Etsy business is to get straight in! Beginning sales in Etsy is comparable to starting a blog or any other micro-enterprises, and you don't have to kill yourself with worry if your startup is a shambles.
In any case, you might not have a lot of clients at first! Even though this appears to be a poor situation, you may still modify and enhance it as your Etsy business grows.
Photoshop course: If you are open to receiving active consumers for you, the secret to profitability is to take stunning photographs. Etsy is a large platform for handcrafted items where your buyers can't reach or feel your items but can view them, therefore the necessity for stunning photos.
An additional thing to keep in mind is that the quality of your photographs helps you stand out, and this only demonstrates how much you care about and devote time to your online business. Nonetheless, if you are not acquainted with Photoshop, consider taking a course online.
PicMonkey: PicMonkey: can be used as a substitute or as an alternative to Photoshop. PicMonkey can also be used to edit photographs and generate stunning social media share images. PicMonkey is less expensive and simpler to use than Photoshop.
You may market your online store via relatives and friends in addition to Facebook, Tumblr, Instagram, Twitter, and Pinterest. Sharing with family members and friends is an excellent approach to begin building a name for your online shop. You don't have to bother about creating a webpage or a profile that is exclusive to your Etsy business.
According to Adoren studio (a high-selling Etsy user), you must market your shop in order to make it even more established and reputable whenever a casual client stumbles over it.
Alternatives to Etsy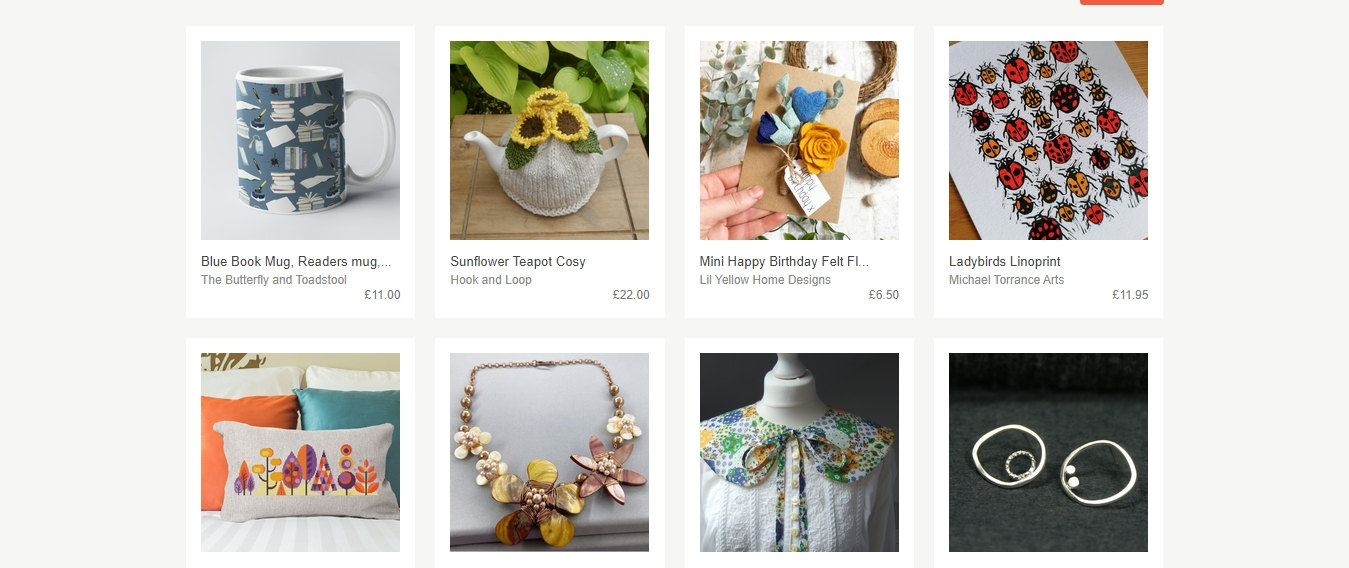 Etsy is not the only platform that aids users in the sales of vintage and handcrafted items online. Below are some of the other selling sites:
eBay:
If you're searching for a site where you can make a rapid sale, eBay online store is your best bet. Identical products to those found on Etsy may also be found on eBay. You may also check out this site if your costs are low sufficient to be extremely competitive. Numerous people use eBay to sell or buy high-quality antiques. On this website, you will discover a broad range of vintage furniture, currency, and banknotes, as well as works of art.
eBay provides a never-ending supply of old sports souvenirs, antique furniture and grandfather clocks, old stamps, and a plethora of other amazing items from many years ago. Indeed, eBay is one of the greatest sites to find a diverse range of high-quality antiques. A high-quality antique may be seen on eBay better than some other online antique stores you may know.
Folksy: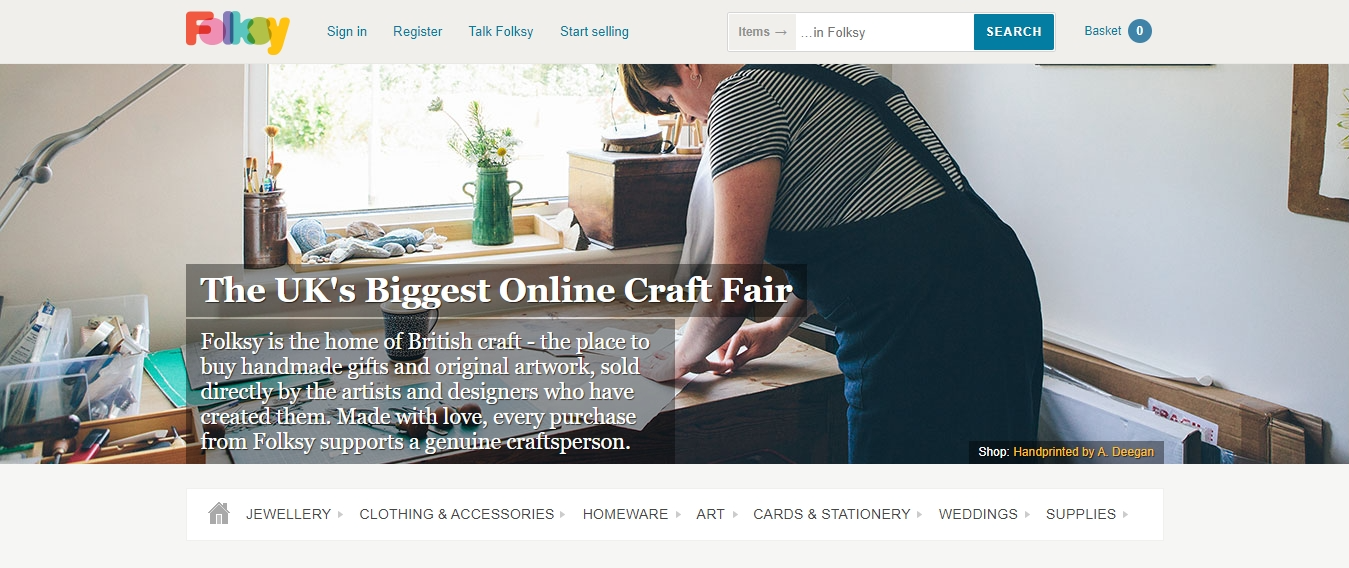 Folksy is the hub of British handmade craft – a marketplace where you can buy handcrafted gifts and unique artwork directly from the artists and designers who produced them. Every buy from Folksy helps a real craftsperson who is made with care and love.
If you're searching for a site that distributes globally and solely sells handcrafted products, look no further than Folksy. The drawbacks of this site are that you will not find any antique items on it, and the website is just for UK merchants.
Shopify: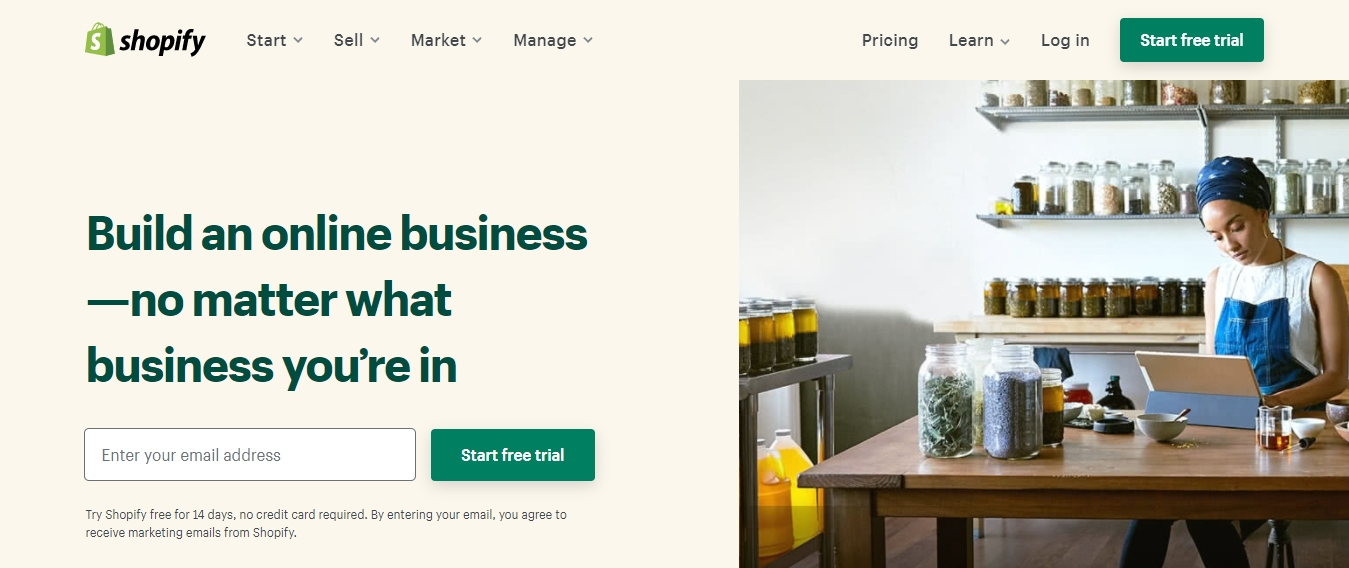 If you're searching for a website that doesn't tax sellers for listing or demands a commission to allow you to build an online store, this is the site for you. You will, however, be charged $ 29 or more each month. Antiques are one of the most popular product categories on Shopify. This section comprises an infinite number of objects from various historical periods. Even if you're seeking old furniture, sculptures, or paintings, we've got you covered.
Craigslist: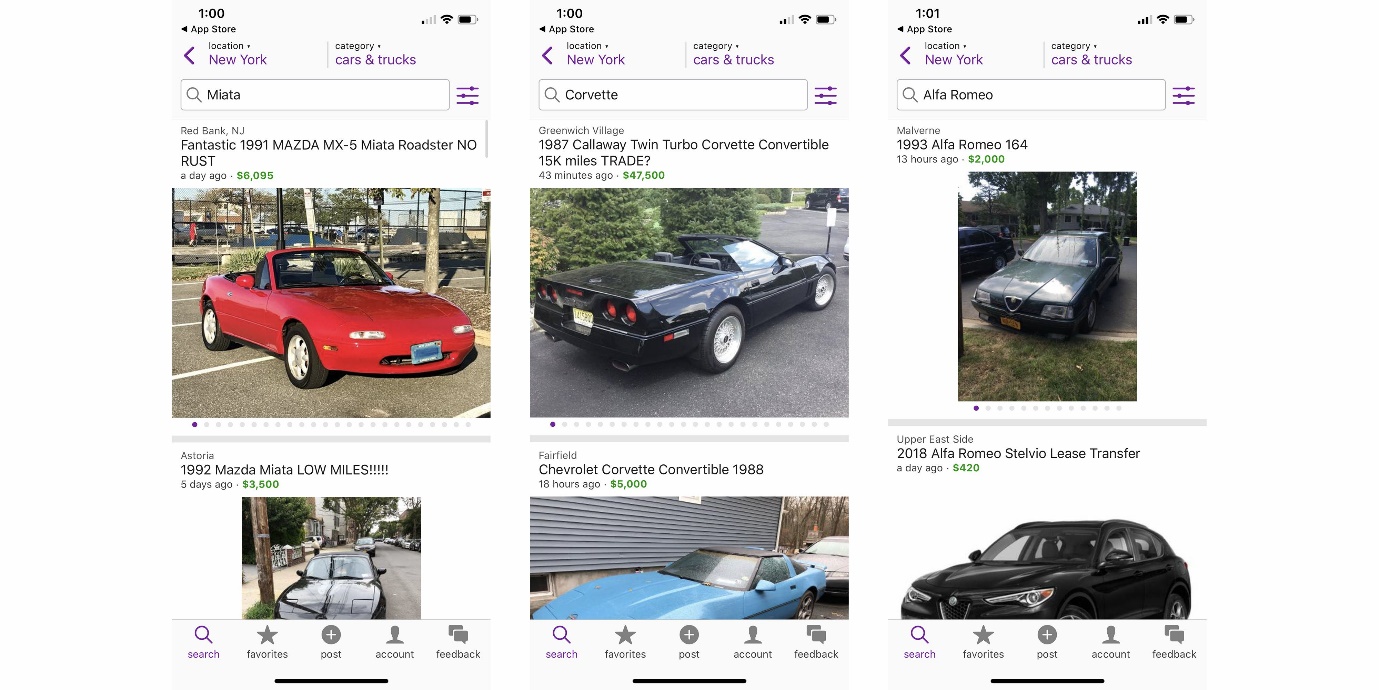 Craigslist has a listing of fantastic antiques. Several buyers and sellers on this site depend on them just because they list well almost every product or service when suitably incorporated into an antique collection or trying to sell to antique collectors.
Craigslist offers a unique antique area where you may find enrolled goods like rare coins and notes, jewelry, artworks, antiques, and vintage objects dating back decades. The Cragslit site is a renowned place to find old furniture and other antiques for sale.
Bonanza: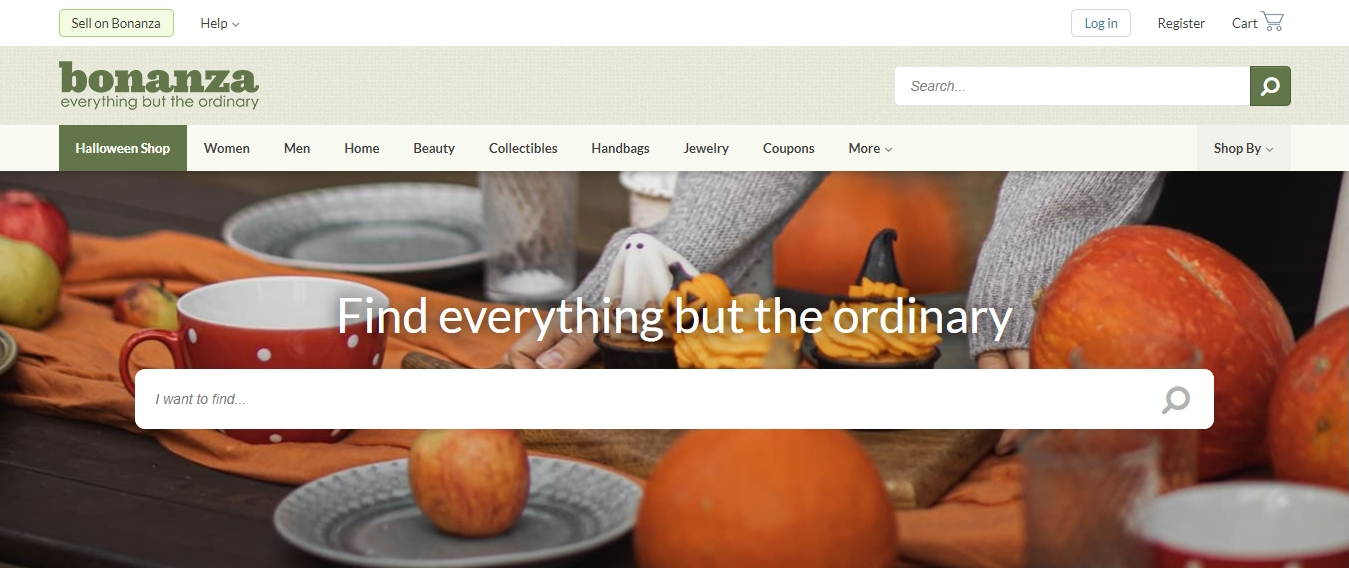 Bonanza is not such a  prominent online marketplace; yet, despite its unpopularity, this site outperforms the major marketplace sites in terms of sales of artwork and vintage items. Bonanza is not simply a vintage marketplace, but it also offers categories for other items. Bonanza has more antiques, artwork, collectibles, and souvenirs, which is similar to what many other sites do.
For example, if you are looking for a rare one-dollar US coin (worth an estimated $1500) or another vintage piece worth more than the initial purchase, you may be confident that you will discover it here or a substantial lead to the item you are looking for.
Several vendors who do not offer their antiques on this site may not fully grasp the worth of their things, which may explain why they market their wares so inexpensively.
Rehab Vintage Interiors: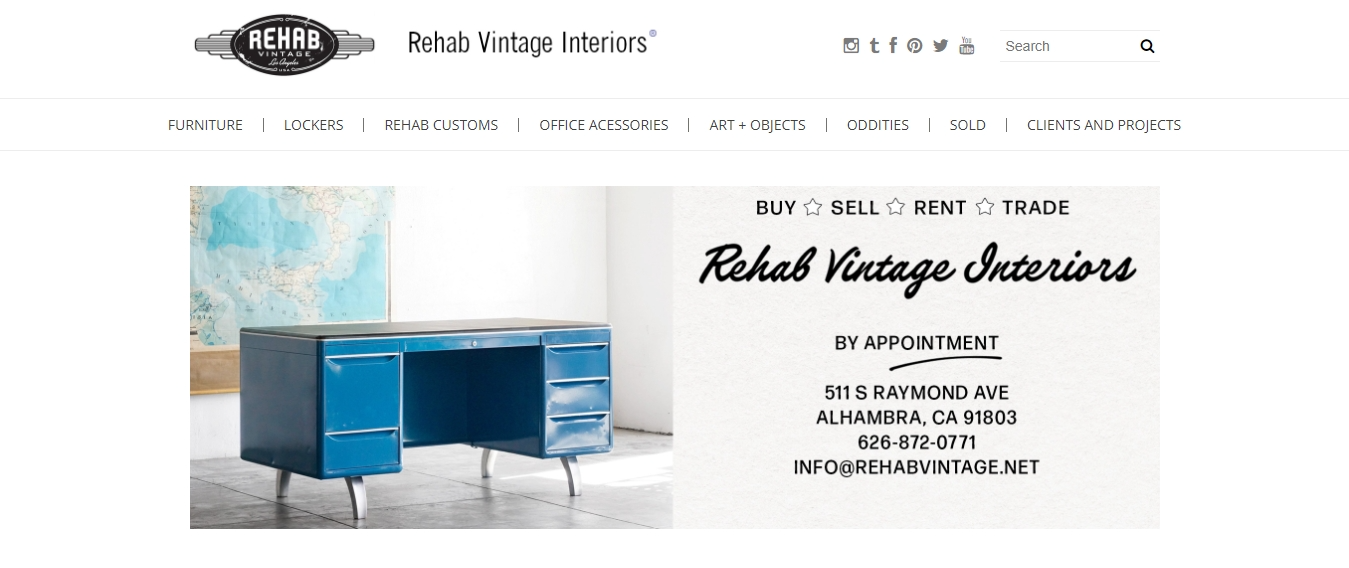 Rehab Antique Interior, as the name suggests, is a fantastic online marketplace specializing in vintage furniture. On this website, you can find classic glass and ceramic artifacts for sale. There is also vintage furniture such as a $350 sleek mid-century modern walnut cabinet with push doors 1920s general fireproof desk, a 1960s steel case steno chair in green Velvet, and a 1940z industrial storage container.
There are also numerous great paintings by famous painters such as Leonardo Da Vinci and others like Vincent Van Gogh. Hot products on this site include a ceramic coil planter with earth-tone glaze, vintage flat file double stack cabinet, reclaimed wood top, refinished to order, Chinese etched art glass bud vase,  and a Venini Murano swirl relief dish with gold leaf flakes.
Red Line Vintage: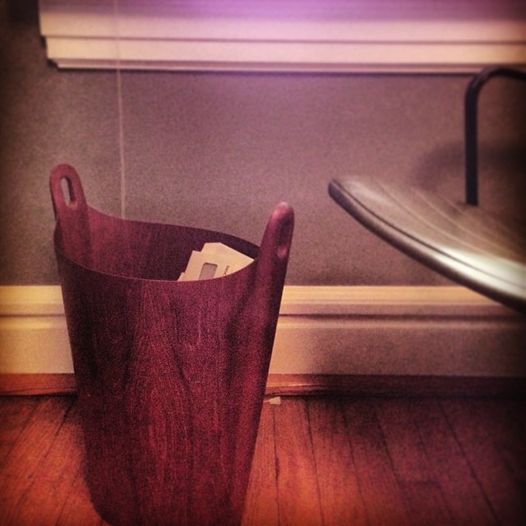 Red Line Vintage is not a well-known brand in the antique market, but this website is a wonderful place to go if you're looking for vintage paintings. Because they do not have their website, you may visit their online store through Facebook. Red Line Antique sells a variety of vintage, mid-century and industrial goods. Portraits, paintings, robots, furniture, and things from various generations may also be found in plenty here.
Omero Home: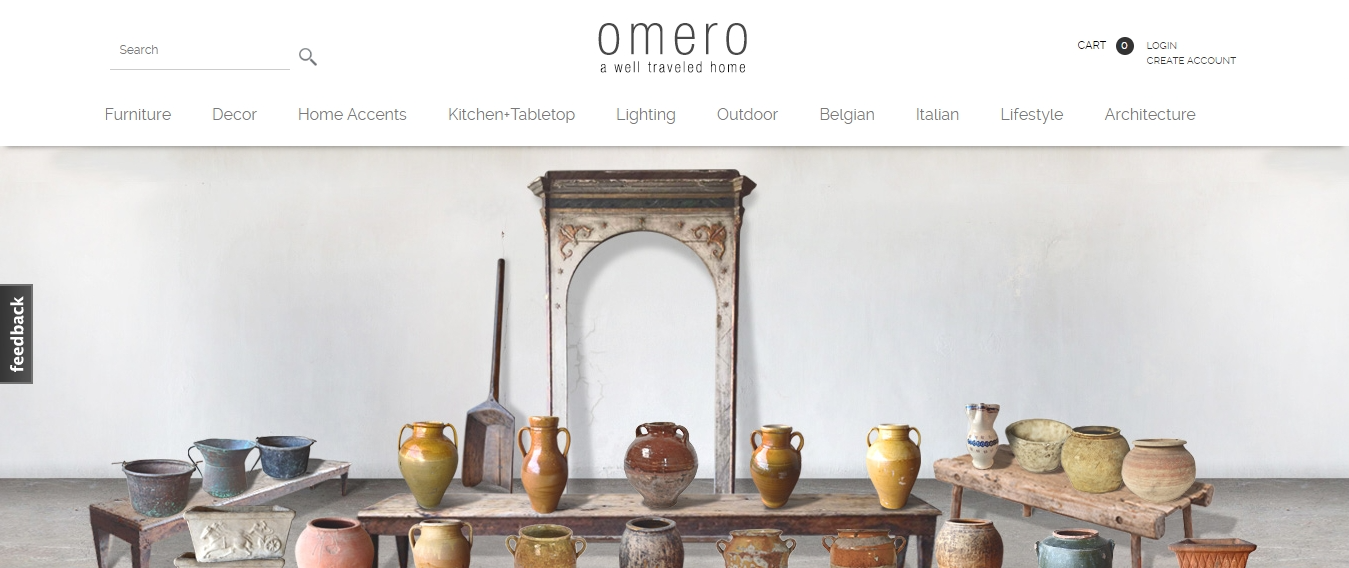 This is a great internet marketplace for vintage things. Omerohome has an excellent chosen collection of vintage Kitchenware, antique furniture, and significant animal sculptures. Other antique goods available on this site include vintage mirrors, ceramics, candleholders, and other décor pieces. This site offers a wide range of product options, as do the items featured on Omerohome.
Tara Shaw Antiques: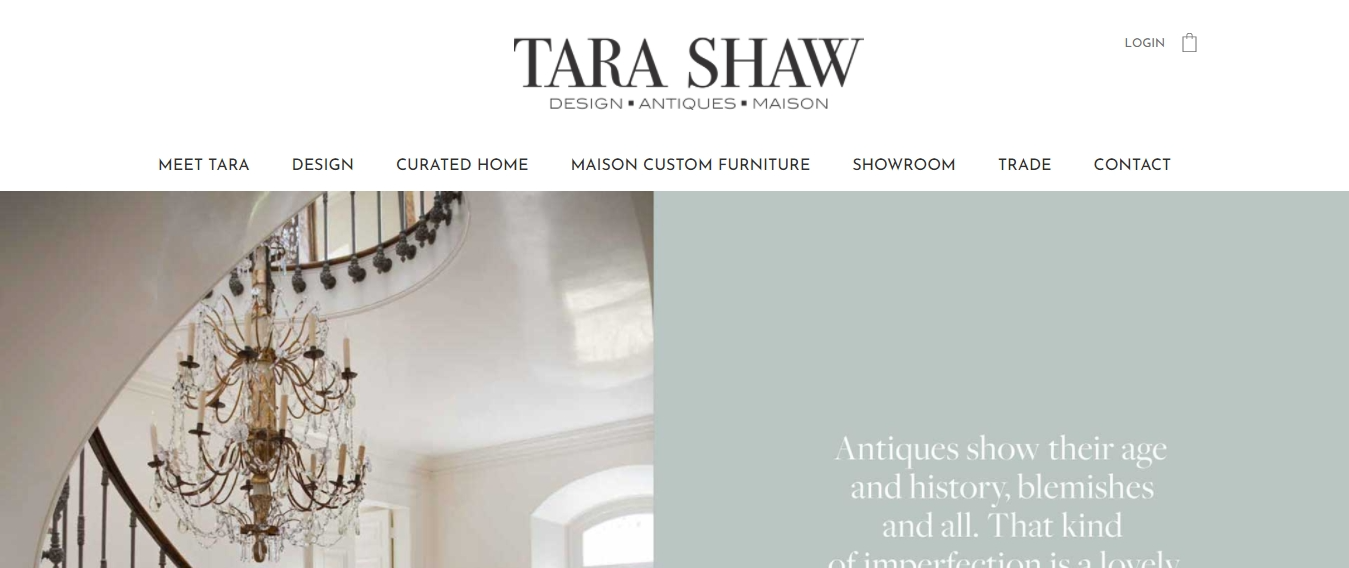 If you are interested in Europe's cultural heritage, you can simply bring it into your house and experience it through antique artifacts from the continent. By using antique furniture from this historic continent, you may transport yourself to previous European centuries, like the popular Victorian era. Tara Shaw Antiques comes into the equation here. It is a home and furniture antique shop.
Tarashaw.com has a well-thought-out selection of traditional European goods. An eighteenth-century French Louis XVI Bombe chest, an eighteenth-century Italian chandelier, and a nineteenth-century Swedish MORA clock are among the most popular antiques on the market right now. Tara Shaw Antiques, like omerohome.com, offers a genuinely great selection of antique goods.
Ruby Lane: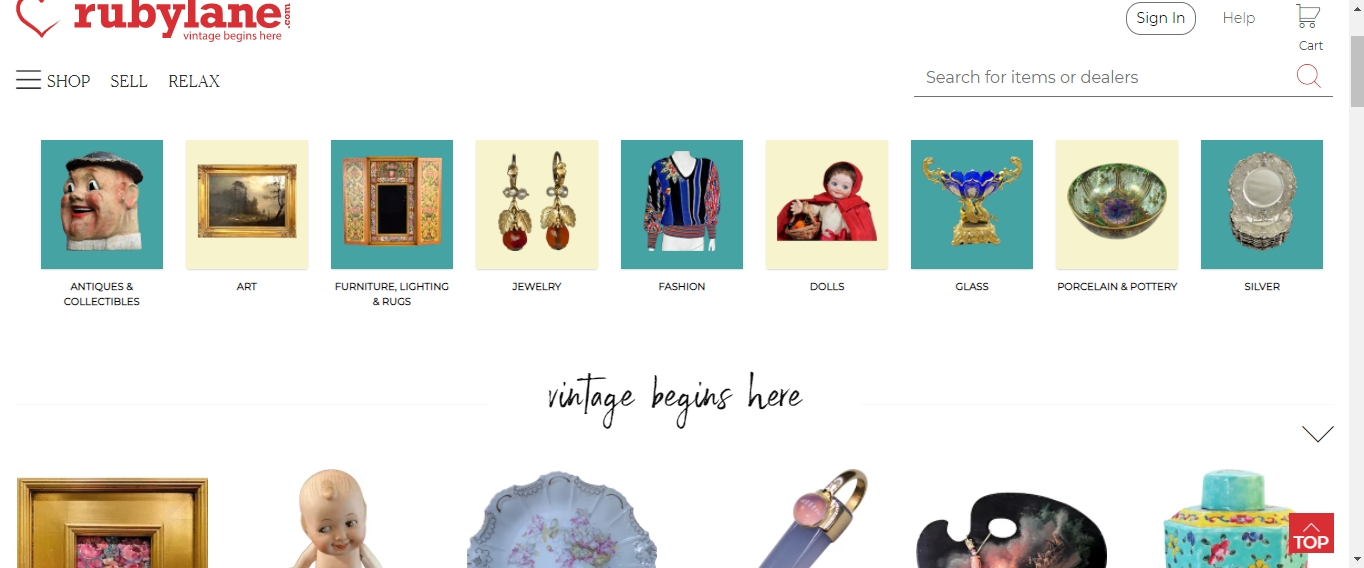 Ruby Lane is a fantastic online marketplace where anyone can buy vintage items. Ruby Lane's website concentrates on Magnolia antiques and vintage things, such as fashion Paper Mache Antique Gown, Vintage Japanese porcelain and pottery, dolls, pieces of jewelry like Vintage 18k Gold Signet ring, Christopher Radko Santa and Rose Pin, Stunning Edwardian 12.10 ctw lab created broach, The Royal Jackalope, David Renee Antique jewelry, as opposed to Amazon, eBay, Craigslist, and other merchant websites that sell a wide variety of other products.
A magnificent antique shell cameo depicting the ancient Greek goddess Hebe and the Eagle, a Masriera neckband, and other antique artifacts are now exhibited on the site. All of the products listed above are genuine and can be tested to verify them.
Webstore: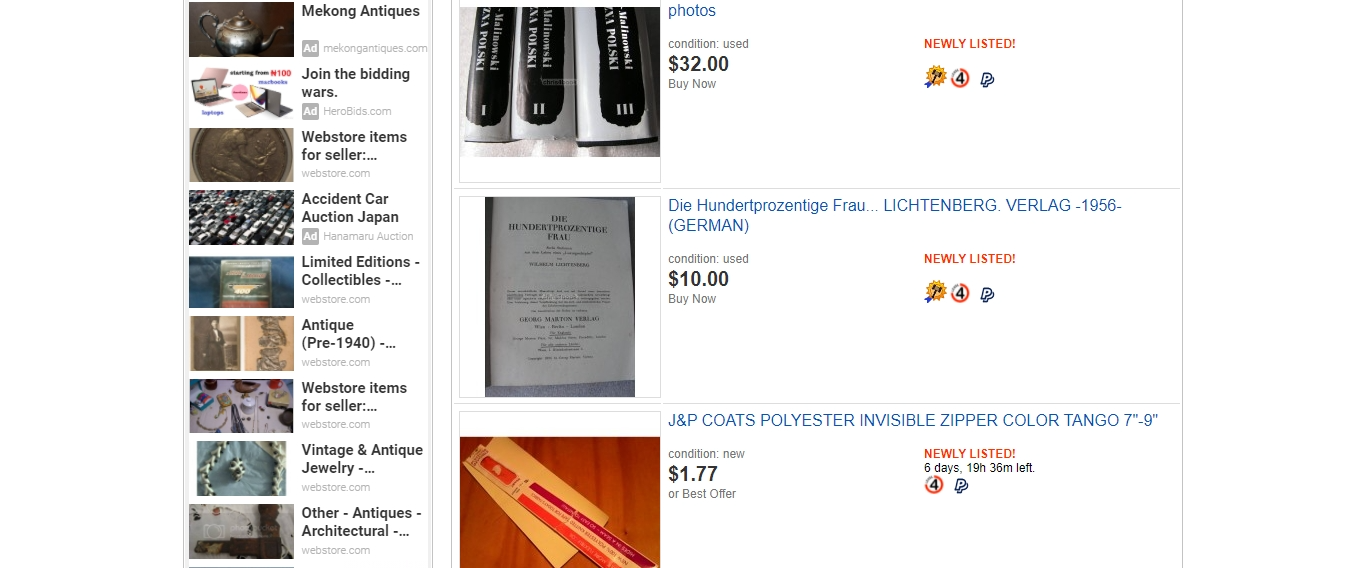 Webstore is a new free online auction store platform. In terms of the products available, this site operates similarly to Amazon, eBay, and other comparable sites. Aside from antiques and collectibles, Webstore's website offers a diverse selection of products. It is an excellent platform for both buyers and dealers of antiques and new things.
Sellers can post their products for auction on Webstore. Buyers can however make bids on the property. The winning bidder will be the one to bring home the item. Webstore is an excellent source for valuable antiques and collectibles. A classic silver cigarette box, a vintage tapestry haiku, a rare antique candle holder painted brown and other antique things are now available on their website.
Artfire: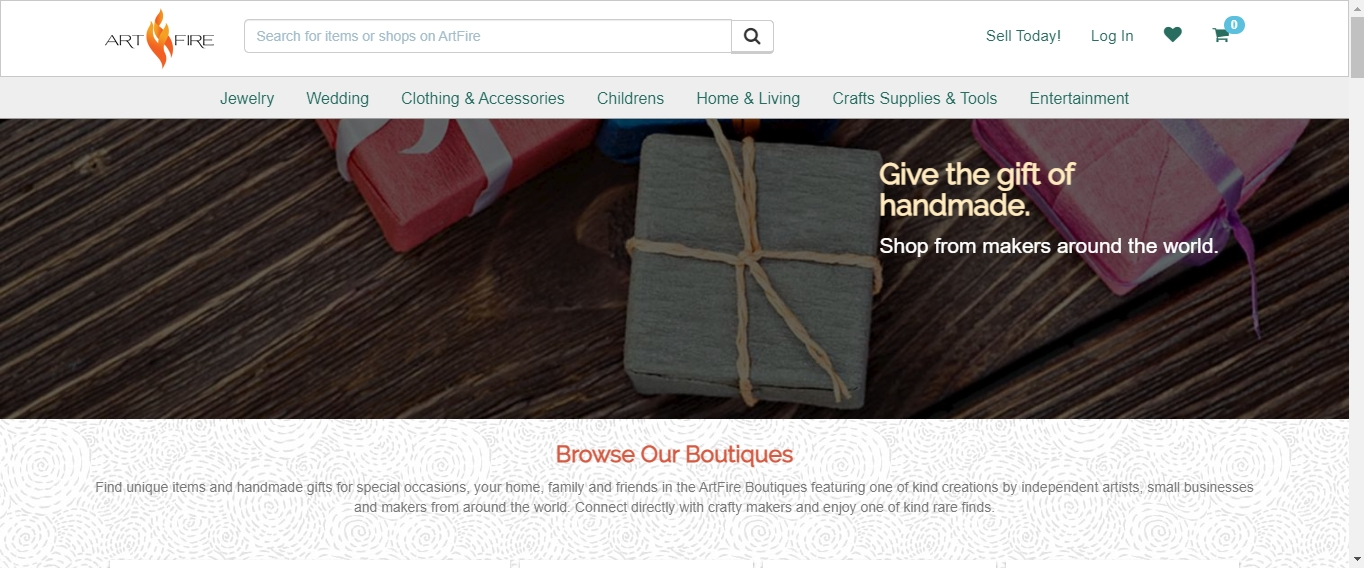 Despite the fact that Artfire sells products in six different categories, including jewelry, entertainment, craft materials, and equipment, art pieces remain the most popular offerings on their site. The website allows brilliant artists from all around the world to showcase their works of art. Artfire's website is a great location for shoppers to find classic vintage jewelry and other amazing antique collectibles. Find Artfire here.
Antiques and Chatchkes: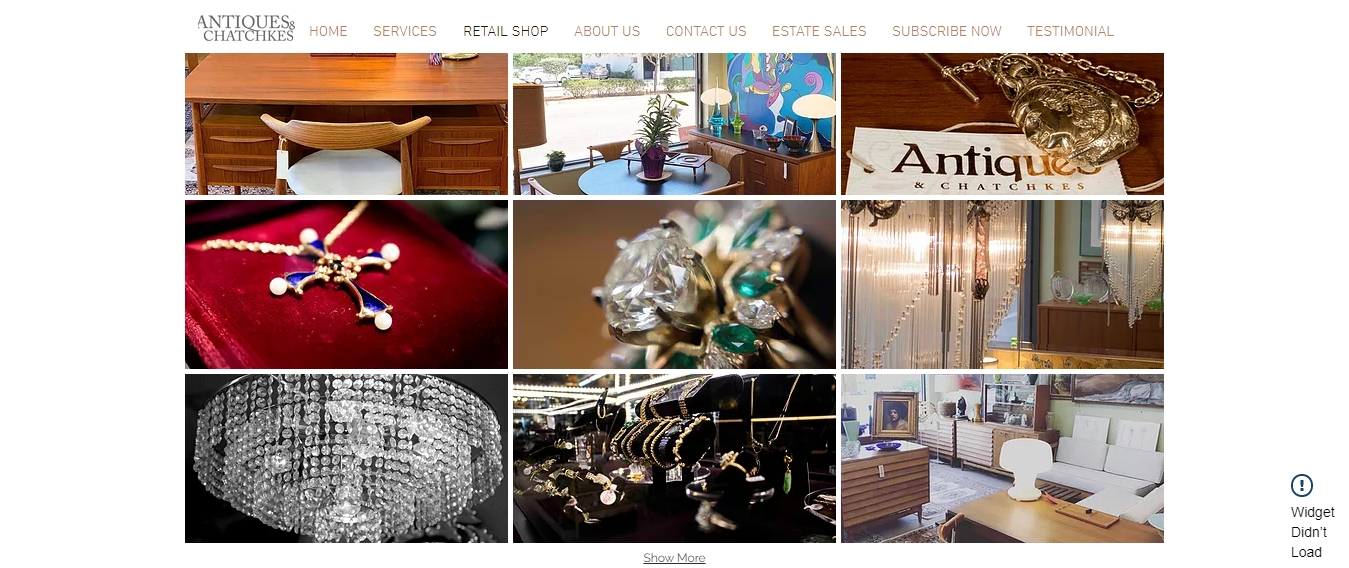 Antiques and Chatchkes: Antiques and Chatchkes sells antique things ranging from vintage furniture and lighting accessories to antique pieces of jewelry and cookwares like old crockpots. Antiques and collectibles, like any other marketplace, provide a seemingly infinite variety of things. This store has so many classic things available for sale that it's unlikely you'll miss whatever it is you're looking to buy.
An extremely super oil painting from the eighteenth century that has been placed for sale may be seen here. Some other historic object for sale on this site is a piece of very fine jewelry, A Rolex Presidential Watch, the Faberge cross pendant, Mid-Century Desk and chair, a vintage Illinois 14k Pocket watch, a solitaire 7ct Diamond, Roseville pottery, depending on its appearance, looks to be from the Victorian era.
Just Vintage Home: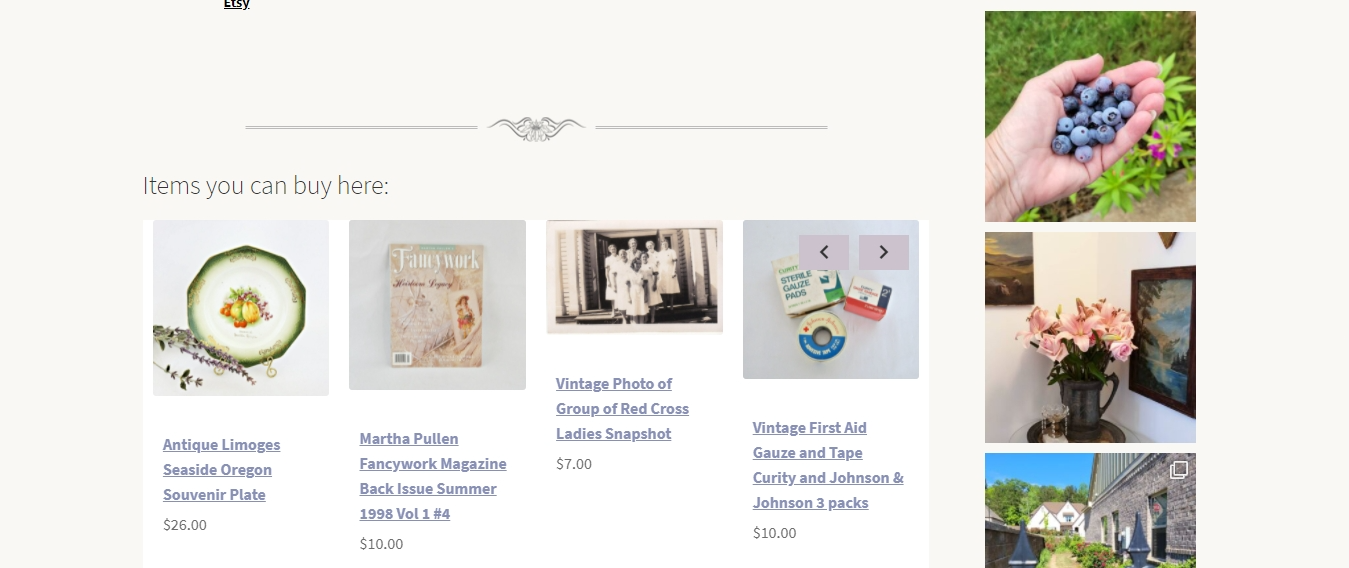 This Just Vintage Home website sells a wide range of vintage and antique goods. If you're looking for pre-medieval, medieval, or post-medieval antiques and collectibles to add to your collection, this website might be a good place to start. In terms of antiquities and collectibles, just vintage residence has a lot to offer.
The Good Mod: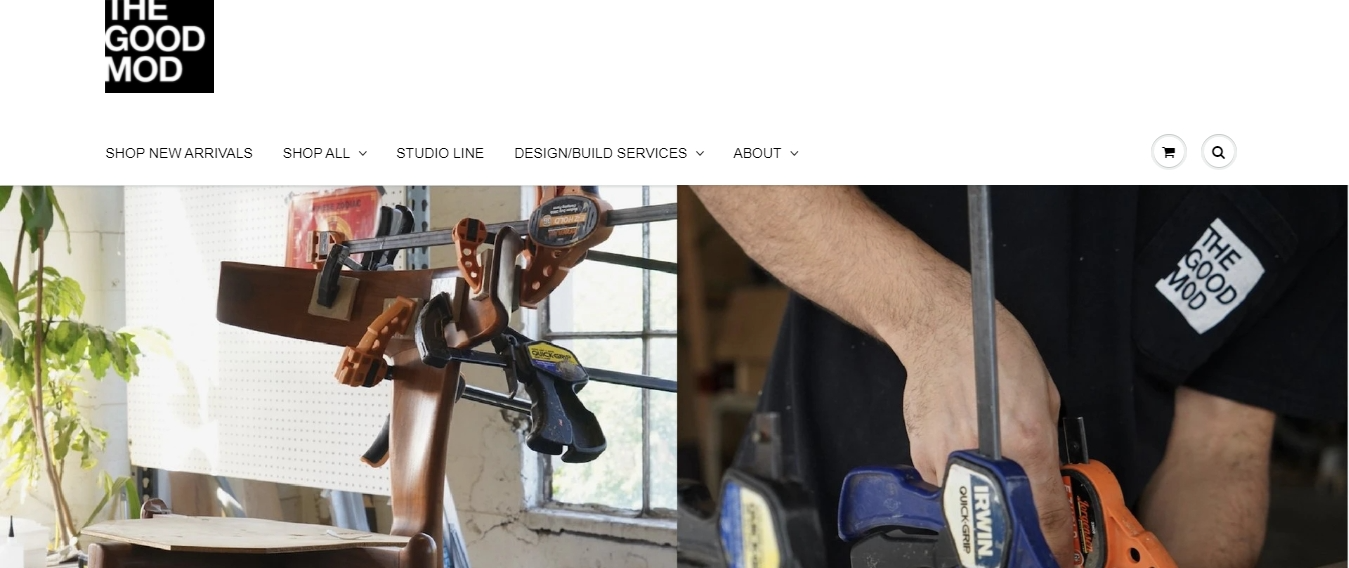 The Good Mod is a fantastic online business that focuses entirely on mid-century goods, particularly mid-century furniture. This website buys up old furniture, lighting fixtures, electric accessories, as well as other goods from the 1950s and earlier and sells them.
The trendiest things on the excellent mod include a Sail Desert Storm MCM OP painting, "Meridian" Line George Nelson clock, and a 2-hemisphere line artwork on canvas by Sir Stanley Spencer. Sure you know about him, he is one of the late 20th century's renowned artists and illustrators.
The excellent mod, like other online marketplaces, has an unlimited number of vintage goods you may add to your collections or inventory. You might be stunned by the site for wonderful furniture pieces and other antique goods on the excellent mod site.
If you do not want to utilize Etsy to establish your online store, you may get any of the platforms that enable the selling of antique and handmade items, some of which were listed above, or you could conduct your study. When you establish your business, you may also want to consider working with a website for whom the billing will accommodate your budget.