Last updated May. 2, 2023 by Favour Chinaza
How To Sell On Etsy And Make Money (A Complete Guide)
Etsy is an online market with a lot of possible buyers—96,3 million of them, to be exact—and people who are already looking for the kind of things you make.
Starting an Etsy store is an exciting way to turn your hobby or creative love into a way to make money, whether you've run a small business before or this is your first time selling something you made.
Etsy is an internet marketplace designed particularly for one-of-a-kind things. In 2016, the Etsy site generated $ 2.6 billion in revenues from 29.7 million active shoppers.
Recently, Etsy reported that more than 3.6 million sellers are actively using it, and about 7 million buyers have recorded more successful purchases on it.
Good Read: How to Make Money with Shopify
What is Etsy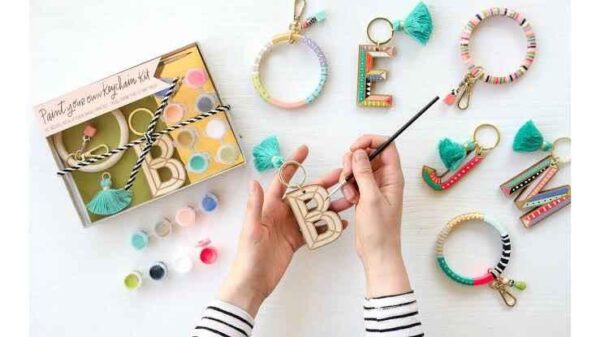 Etsy is a website where individuals and small businesses can purchase and sell handmade, vintage, and one-of-a-kind items.
It was established in 2005 and is based in Brooklyn, New York. Etsy allows sellers to create their own online shops and display their things for sale.
Buyers can browse and buy straight from these stores, which sell anything from jewelry and apparel to home decor and art.
Etsy also provides various tools and services to assist sellers in growing their businesses, including analytics, marketing tools, and instructional resources.
Etsy now boasts millions of active shoppers and sellers worldwide, making it a popular destination for individuals looking for unique, handmade things.
Why Sell on Etsy?
You can't use Etsy to run your own website. However, it is an online handmade, vintage, and crafts market.
When Etsy was founded in 2005, it allowed artists and craft lovers to show their work to a bigger audience.
You must look at the numbers to know if Etsy is a good place to spend your time.
In 2021, there will be 90 million regular buyers on Etsy, and 36.3 million of them will be repeat buyers. Since 2019, that's a 121% rise.
These numbers show that Etsy is growing at a fast rate. Etsy is the place to be if you have something unique that you want to share with people worldwide.
Etsy is a place to easily make money selling crafts because they have millions of buyers, especially if you can produce items people love and are eager to buy.
There is so much to love about Etsy since it allows you to simply utilize your talents and start a side hustle or business from the comfort of your own home.
Etsy is where you can turn your hobbies into a money-making venture.
How Does Selling on Etsy Work?
While many large e-commerce companies offer almost anything under the sun, Etsy takes a much different approach.
Although there are many best things to sell on Etsy for money, practically everything has a homemade, crafty, or vintage vibe. As a result, customers have come to see Etsy as the go-to marketplace for such things.
Customers go straight to Etsy rather than Google or Amazon because they know it's the best location to buy what they're looking for.
Third-party sellers, typically individuals and small businesses, offer their wares for sale on Etsy. Individuals account for 80% of Etsy merchants, according to Seeking Alpha.
Purchasing on Etsy is a very different experience from purchasing on other sites such as Amazon. Although third-party sellers offer most of the products listed on Amazon, the sellers often lack a face or personality.
Amazon buyers don't choose a product based on the seller, and Amazon doesn't allow them much room to market themselves.
Etsy is unique and has a lot more personal feel about it.
Shop owners can build a profile, and because many of the sellers are individuals or small enterprises, customers feel more intimately linked to the vendors from whom they purchase.
In some circumstances, the customer's choice of items is heavily influenced by this connection.
How Does Etsy Generate Its Money?
You may wonder how Etsy generates money by allowing individuals to purchase and sell on their marketplace. They make money by charging merchants $ 0.20 for each listing when they list and sell products.
Etsy will charge you 3.5 percent of the product's selling price as their commission for each listing that is normally live for four months and for each product that you may sell on their site.
They also generate money by charging you a fee when you place a promotion for your products in their search box or utilize the Etsy mailing label services.
However, all these fees and charges differ for each item sold on the Etsy website.
How Much Does it Cost to Sell on Etsy?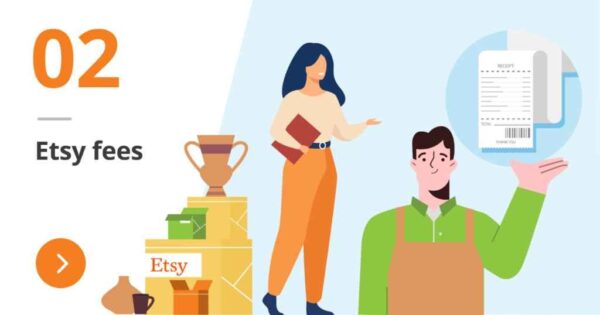 You don't have to pay anything to open a store on Etsy. Instead, it makes money from listing fees, transaction fees, and fees for handling payments.
Etsy charges $0.20 to put each item in your store, and each listing stays on the Etsy platform for up to four months.
You can renew the ad for another $0.20 at the end of the four months. As long as your post is live, you can make as many free changes as you want.
Etsy charges you a transaction fee every time you make a sale. It's a flat rate of 5% on all sales, including add-ons like gift wrapping or customizing a product.
The transaction fee also includes the costs you charge customers for shipping and packing.
Using Etsy's payment service to take money from customers will cost you each transaction. It's different in each country, but in the United States, it's 3% of the worth plus $0.25.
With all of these different fees, it can be hard to do the math right. So, if you want to figure out how to make money on Etsy, you can use free-fee tools to help you figure out your costs.
But if you figure out that Etsy is too expensive for you, you should think about switching to Etsy's Alternative sites
Etsy Seller Fees
You'll notice three different selling fees.
Listing fee: $0.20 per published listing. Listings are valid for up to four months or until your product sells.
Transaction fee: If your product sells, you'll be charged 5% of your product's sale price (including shipping).
Payment processing fee: If you accept Etsy payments, you will be charged a 3% + $0.25 fee when your goods sell.
How Much Money Can You Make on Etsy?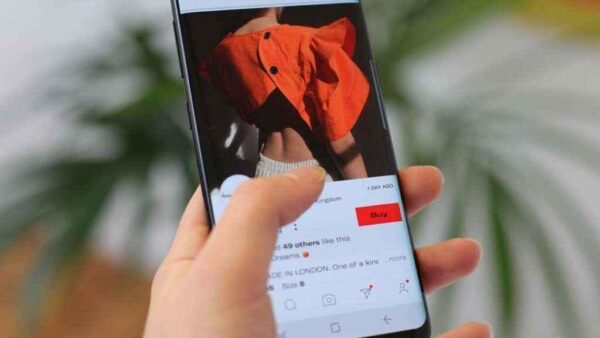 The real question is how much work you are willing to do. The amount of cash you may make on Etsy is entirely contingent on how productive your shop is in terms of product sales.
Remember that Etsy is just a place for business owners to sell their goods online. In 2020, Etsy's total sales topped $10 billion, so if you want to get a piece of that pie, you must open a store with items people want to buy.
Some Etsy sellers will open a store and do very badly with it. Others will learn from their mistakes, change, and try again and again until they succeed and can make money on Etsy.
Your Etsy store can be as big as you want it to be. The Cut recently wrote about an Etsy seller who has made over 1 million sales on the site.
There was no big key to her success. She just worked hard and was determined to make a good product at a fair price.
Can You Make Real Money Selling on Etsy?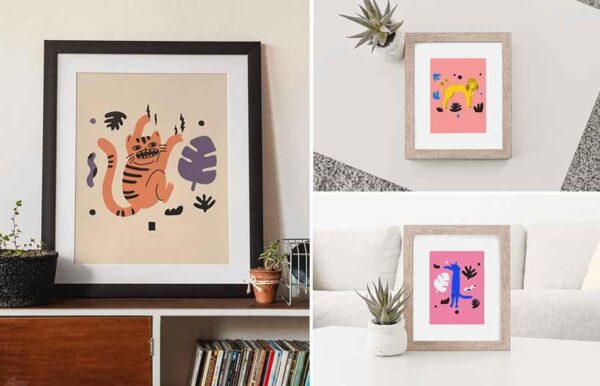 Yes, you can sell things on Etsy and make real money. Many Etsy sellers have created their shops their full-time jobs and make a lot of money from their sales.
But how much money you can make on Etsy depends on the quality of your goods, how much you charge for them, how well you market them, and how well you treat your customers.
To make a lot of money on Etsy, you'll need to produce high-quality goods that your target market wants, price them right, and market them well.
You should also give great customer service and ensure that your shop's rules are clear and fair.
Investing in good product photos and writing interesting product descriptions can also help bring in more customers and boost sales.
Keep in mind that it takes time and hard work to build a great Etsy shop. It might take some time to build up a customer base and start making a lot of money.
But if you are dedicated, work hard, and are ready to change, you can make a successful Etsy shop and sell your items for real money.
How to Sell on Etsy (Step-by-step Guide)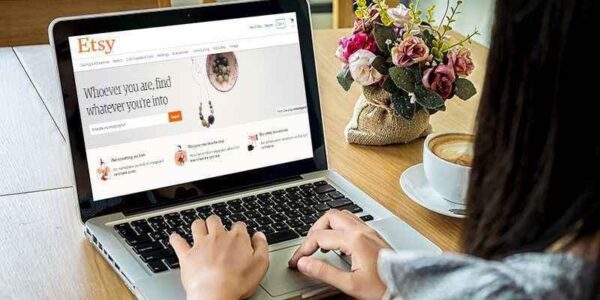 The first step in selling on Etsy is to get started. But before you do that, you must set up your shop without making things harder for yourself.
When starting a new store, you might not open it if you try too hard to get everything right from the beginning.
The trick is that you can make something better after you put something in the shop.
How To Get Started on the Etsy Platform
Etsy makes it easy to open a shop. Here are the steps you need to take:
Sign up: Go to www.etsy.com and click "Sell on Etsy" in the top right part of the screen. Then, follow the on-screen instructions to make an account.
Set up your shop: Once you have an account, click "Open your Etsy shop" and choose your shop's language, country, and money. Next, select a name for your shop that fits your brand and write up your shop's rules, such as shipping, returns, and payment.
List your products: Click "Add a listing" and give your product a title, a description, and some pictures. Set a price, the number of items, and details about how to ship for each listing. You can also add tags to your goods to help people find them.
Customize your shop: You can make your shop look nice by adding a banner, a personal picture, and a shop icon. You can also divide your shop into parts and set up your listings to make it easy for buyers to find what they want.
Set up payment and shipping: Link your bank account and choose how you want to pay and ship. Etsy has several ways to pay and ship, so pick the best ones for your business.
Publish your shop: Once you've listed your goods, customized your shop, and set up payment and shipping, click "Publish" to start your shop.
Promote your shop: Etsy has many tools and resources to help promote your shop and get people to look at your offerings. Use social media management tools, Etsy ads, and other ways to sell your business to help it grow.
Now, what is the Step by Step guide to Selling on Etsy?
Step 1: Decide on the product you want to sell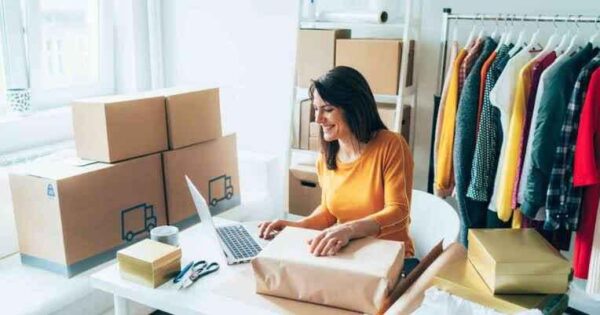 This is the hard part, but if you choose well, it could be the start of a whole new business.
It doesn't even have to be something you can touch. For example, on Etsy, a lot of people sell digital downloads or make images that others can use on their websites and social media.
If you really don't know what to sell on Etsy to make money, you could look at the site to see what other people are doing.
Consider this a chance to get ideas, but make sure you don't steal someone else's!
It's natural to struggle with the ideas you'll need to start your new store; nevertheless, if you feel stuck or get yourself in this type of condition, it's a good idea to visit the Etsy site and see what others are doing.
Consider this a chance to be inspired; however, try to avoid using someone else's concept as much as possible.
After you've decided on an idea to work with, order or construct a prototype (test your product).
This will allow you to preview how your product will appear and will also allow you to test the construction quality of the goods.
Step 2: Pick a Business Name and Logo for your New shop
Whichever name you select for your new store does not affect product sales; nevertheless, you should use a very simple name because you will only have one chance to rename your shop after it has been established.
Nevertheless, regardless of how basic your store's name is, try not to be too obscure or creative, and also Google the name you've chosen to verify it doesn't conflict with another user's name.
After you've settled on a name, the following step is to design a personalized logo with good logo design software. Again, you can start with Canva.
Canva is free web software that is quite similar to Photoshop. Hence go to Canva and create a personalized logo for yourself; but, if you are not confident doing it, you may engage the services of a freelance designer to do so for you.
You may also acquire a personalized domain that matches the name of your Etsy store for future uses, such as if you want to expand your brand subsequently.
Step 3: Get Your Business Licenses
Getting a license for your Etsy store depends on where you are right now. For example, some rules in some US cities are stricter than state rules.
Etsy doesn't require a business license, but remember that your state or city may need you to register for sales tax.
Do some study and find out what the rules are where you live.
For example, if you ship your goods to people outside of your country, check to see if you should also charge sales tax to people outside of your country.
Fees and Taxes
If you're serious about turning your Etsy shop into a real business, you may think, "How much money can I make on Etsy before I have to pay taxes?"
Again, all of this will depend on where you live. If you live in the US and sell on Etsy, any money you make will be considered business income and must be reported on your yearly Schedule C tax form.
Etsy will send the IRS a 1099-K form with your gross (or before-tax) income.
When you get this form, it's important to ensure it matches your income records.
Since each country and state has its own tax rules, the amount you must make on Etsy before paying taxes will depend on where you live.
But you generally have to pay more taxes if you make more money.
The good news is that you can deduct costs to lower the amount of your money you must pay taxes on.
This can include the price of the materials used to make your goods and the cost of advertising or shipping.
Keep abreast of your file to avoid tax issues like penalties for late filing and payment of federal taxes.
Credit Card Processor Charges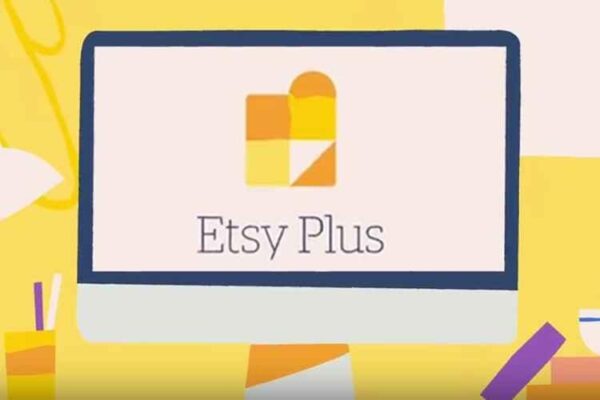 You'll also need to know about the fees a credit card processor charges for making payments and the fees Etsy charges for using their service.
On Etsy, you don't have to pay to be a seller (unless you choose the Etsy Plus plan), but you will be charged 20 cents for each item you add and 6.5% of the sale price for each item you sell.
These fees can be written off as business costs, but you must plan for that in your budget.
Step 4: Get Clear and Attractive Pictures of your Products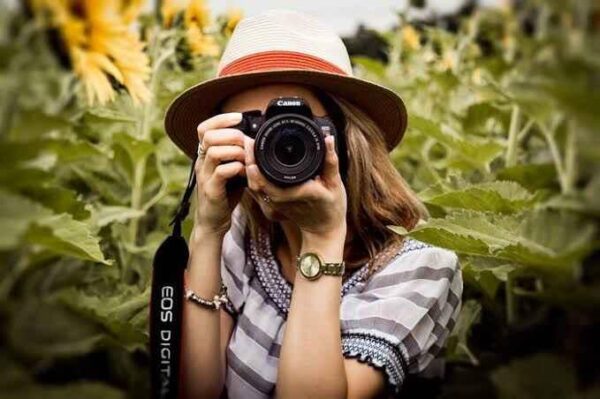 The things you sell on Etsy need to be easy to see. So, getting a clear and strong picture of it could make a big difference.
Sales increase more when the pictures are clear than when the shop name and brand are used alone.
As explained in the first step, you need to make or buy a test product. Once you've done this, the rest of the process is much easier.
You should also look at what other shops like yours have been doing, pick your style, and make yours look the same.
Step 5: Make Attractive Product Listings
Your written remarks will also aid in the sale of your product. Begin with a title incorporating keywords a buyer could look for when searching for that type of goods.
It's also critical to include your product's primary features at the start of your title.
According to the Etsy Sellers Handbook, "Your title should make it easy for shoppers to quickly see what you're selling and what makes it unique."
"When customers look at search results, they only see the first few words of your title, so make sure you're using that space to describe your item."
The body of your description should accurately explain your product and contain specifics such as size, material, and why it is special to your shop.
To reach the perfect consumer, instead of writing "Reading tables," consider going more particular elsewhere in the description or title, such as "Wooden foldable reading table" or "Limited edition green farmhouse reading table." Important variables, such as shipping charges and options, should also be communicated explicitly.
Step 6: Determine the Costs of Running Your Etsy Store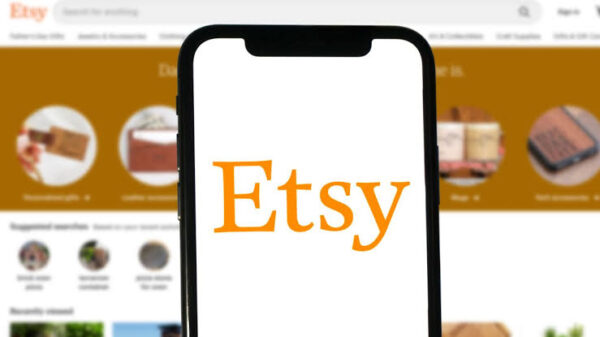 Once you have some good ideas, you need to figure out if it is possible to make a profit. The first step is to figure out what your prices are.
How much will it cost me to make my items? First, get prices for the things you need, then figure out how much it will cost to make one thing.
Another thing to think about is how long it takes to make your goods. If making your goods takes a lot of work, you might be able to make more money doing something else.
You may not have to pay for materials when you make digital items, but it will take time to make them.
But if you make something people love, you can make money from it even after you've made it.
Taxes and fees are also things to think about when figuring out how profitable something is. For example, Etsy charges a fee for every item that is listed or sold.
Since Etsy is a business, you will also have to pay taxes on the money you make from it.
Not every idea you come up with will turn out to be a good one. So take the time to look at yourself and be honest with yourself.
Let the numbers tell you whether or not you can make money with an offering.
Take Advantage of Etsy Plus if You can
The regular account on this site is free, but you might want to pay the $7.30 per month for the Esty Plus account.
With an Esty Plus account, you'll have access to tools like more advertising credits and the ability to change your store's appearance. This will help you stand out from the other businesses on the site.
Because Etsy is a very competitive marketplace, it can be hard to get seen or known on this site.
If you know how to use social media and technology well, you have a big advantage when it comes to promoting your store online for free.
You can also save money and cut costs by determining how much it costs to make your goods (including the early costs spread across each unit) before setting a price.
Try not to be too dishonest, but make sure you charge enough to cover all your costs and your profit.
If you charge your buyer too much, you may lose that customer to a competitor who sells the same things for less.
Step 7: Optimize Your Social Media Presence
Every social media friend or follower you have is a possible buyer, and Etsy makes it easy to connect your items to your accounts.
You can post these to your social media by going to your Etsy account, clicking "Shop Manager," and then "Social Media."
Create your post, add pictures and a caption, and choose where it will go.
The more fans you have, the more likely it is that you can also get ads on Etsy or elsewhere to help pay for your shop.
You should often post if you want to be successful. Set a plan to remind you. Change up the things you share so your followers don't just see "buy, buy, buy" all the time.
Taking photos of your artistic process or of works in progress can be helpful. Make sure to answer your followers' comments so the interaction can continue.
Consistency is very important because it takes time to build a following.
Even if you only have a few followers, keeping them updated will ensure that your Etsy shop and its goods are seen often.
Step 8: Take Care of Your Product Shipping
Research to determine the most cost-effective method of packing and shipping your items to your consumers.
Although the Postal Service or a delivery firm is the most convenient alternative, if your items are huge, a courier service will be a superior option for effectively delivering your products to your client.
However, before you go any further, imagine charging your customer $2 for delivery and paying $4 for your own usage of a courier or postal service.
Step 9: Provide Good Customer Service To Your Buyers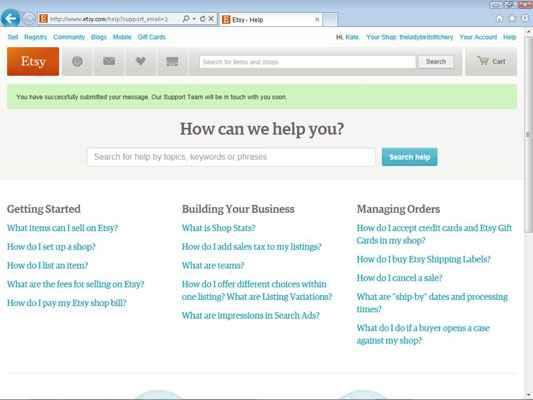 In many ways, you can't compete with the big stores, but you could beat them if you were ready to give great customer service.
If you want your Etsy business to do well, you need to talk to your buyers.
Since most things on Etsy are made by hand, a potential buyer may want to change something about the order and will contact you directly to ask.
For example, you might have put up an ad for a red buffalo check throw pillow, but a customer might really want navy blue checks.
Or, if you can ship it the same day, a customer might be more likely to buy from you.
Customers will see that you are serious about your Etsy business if you answer right away, even if you can't fill the order.
If a buyer is happy, you're likely to get a five-star review, which is what every seller wants and shows other customers that you can keep your promises.
No matter what, you should always give your customers choices for fast shipping.
Etsy may offer standard shipping times, but shipping your things quickly is a great way to impress customers and get them to buy from you again.
Step 7: Grow Your Etsy Business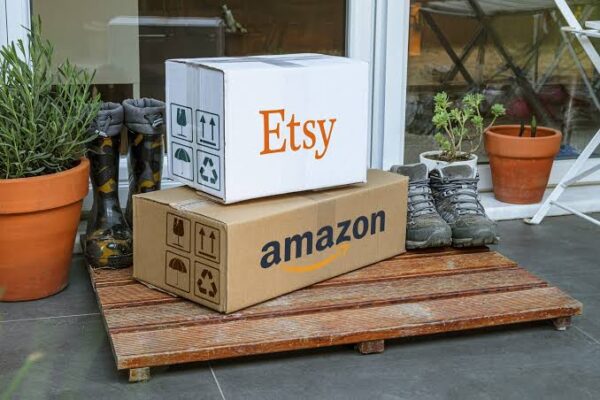 It's not always easy to run an Etsy shop. There is no boss or manager to tell you to get to work.
Instead, you'll have to work daily to get more people to follow you and buy from your shop.
Etsy buyers say you should do something daily to help you reach your sales goals.
That could mean you make the things one day, take pictures the next, and add the listing the third.
Etsy can take as much time as you want it to. As with any business, though, the more time you spend making smart choices, increasing production, promoting items on social media, and planning for the future, the more likely you are to be successful.
How To Get Started on the Etsy Website
Below are other things you should watch out for while launching your Etsy shop:
How are successful Etsy sellers capturing their items?
How are Etsy sellers pricing items that are related to your products?
Check out the pages of Etsy shops to see the information their sellers give concerning their work and products.
Ensure you read the policies section on several Etsy shops, as it will inspire you with ideas to create your section later.
Find out the social media presence of those Etsy shops, which will certainly load reviews and sales.
Pros of Selling on Etsy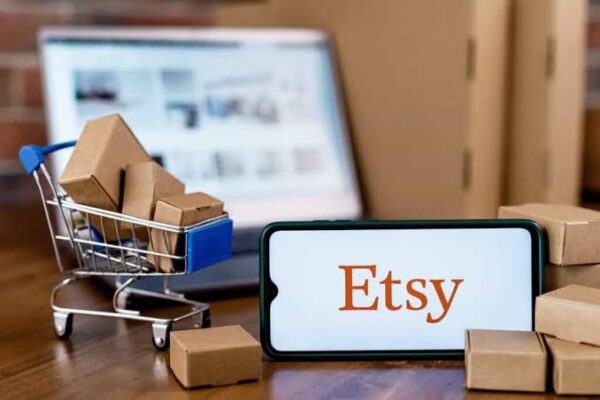 1. You can take Advantage of Existing Customer Pool
If you sold on Etsy, your online store would be shown to a huge number of possible buyers.
Millions of people trust Etsy, so there's a ready-made market for your goods. This means you can spend less time marketing and more time making.
For instance, if you're a graphic designer wondering how to make money on Etsy, you can be sure that the site's algorithms help people find goods made by designers like you.
One of the pros of Etsy over other selling sites is that active buyers are more focused on the quality and uniqueness of reach individual listing rather than the item's price and the seller's location.
2. You don't need to worry about Payments Headaches from Buyers
Even though you'll have to set up your shop, if you sell straight through a marketplace, you won't have to worry about how your customers will pay.
Customers of the Etsy marketplace have a safe way to log in as a member and several safe ways to pay straight through the site.
When you want to learn how to sell on Etsy and make money, you want to spend as little time as possible setting up.
3. You don't need much money to start selling on Etsy
Cost is another thing to think about. Having your own website isn't cheap.
You have to pay for storage, a domain name, and management, which can add up quickly when you're just starting out.
This is taken care of for you by Etsy. To use Etsy and sell your items, you'll still have to pay some fees, such as:
Listing fees
Transaction fees
Payment processing fees
But it is often less expensive than self-hosting. That means you can spend more money on marketing or making new products instead.
4. You can Use it as a Supplement to Your Other Sales Channels
If you already have your own website, you can set up a multichannel selling plan that makes it easy for potential customers to find you and buy your goods anywhere online.
With this plan, you'd be able to reach more customers and make shopping easier for them.
One of the best things about this is that it gives you more than one way to make money and spreads your risk across different outlets.
Many of us have been frustrated when we couldn't get into a site during a big sale. Having an Etsy shop can be the perfect backup if your website goes down.
You'll also get points if your brand is already popular on Etsy and can be found in more than one place.
By meeting possible customers where they are, working across different channels improves conversion rates and keeps customers longer.
So, a brand can uniquely reach out to different parts of its customer base on each site. This increases the chances of making a sale even more.
Using multiple channels is a great way to do business on Etsy, whether you're looking for ways to make more money or just want to reach more people.
Cons of Selling on Etsy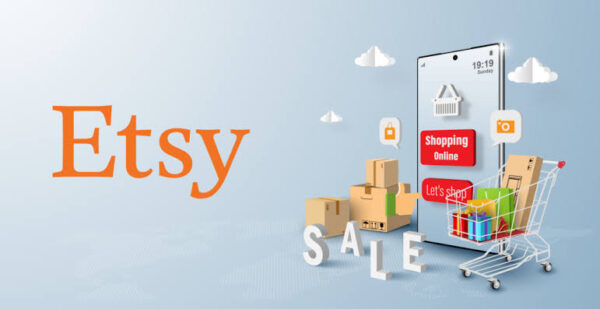 1. Fees and slow payment
You can decide how you want to receive your weekly, monthly, fortnightly, or daily payments.
But once your customers are paying you, it can take up to 3 days before the money can be reflected in your account.
It is unfair as you will require money to pay for the postage service before the three days interval.
It is also difficult to keep track of all the listing fees, commissions, and payment charges once your online store is up and running, which means that you will be charged quite a big chunk once a month.
Take note of this and always try as much as possible to set money apart for it and take every money you get on Etsy as your profit.
2. Etsy Sellers Lack Control of their shops
You rent a spot on the site when you sell something on Etsy. But, of course, this isn't your website, so you can't decide how things work.
You don't decide what the rules are. The fees are not up to you. The features are not up to you. You don't choose how it looks.
You do what they tell you to do. Now you have to believe they are looking out for your best interests because if you make sales, they make sales. But at the end of the day, it's their business.
However, there has been a lot of discussion and controversy in recent years about whether their interests are still aligned with those of small handmade shops.
Also, with those of bigger sellers and retailers on the platform.
In reality, they go where they want to go, make the changes they want to make, and can even change the rules if they're going to.
Then it's up to you to decide if you like the new rules or want to sell elsewhere.
3. Increased competition and drop in prices
Here's what happens: when there is a lot of competition, most people drop their prices as a first step to staying in the game.
Soon, everyone will try to beat the others by lowering their prices, and it will quickly become a race to the bottom where nobody makes any money on their goods.
This happens a lot in a lot of Etsy niches but not in all of them. But, of course, some shops can sell a lot and make a lot of money. And that's great!
But be aware of that and see what's happening in your area because if this happens, it can be hard to compete.
Study and check out what's happening in your niche and market. And if the prices you see there are good enough for you… then good
4. Increased fees
Etsy gives handmade businesses a lot of chances to make money, but they don't come for free.
There are fees for listing, shipping, transactions, patterns, promotion, etc. I won't list all of them here, but you get the idea: there are a lot of fees!
These fees seem small when you look at them individually, but they do add up when you add them over time.
I'm not saying that the fees are too high because you're paying for the services that Etsy gives you, but you should be aware that it does cost money.
5. High Competition Among Etsy Sellers
The next thing that Etsy has going for it is more competition.
As we've already discussed, Etsy has many customers, which is great, but there are also many sellers.
There used to be a time when you could just put something on Etsy and sell it immediately because there were only a few other sellers with similar items.
These days, most niches are full, and almost every niche has competition, sometimes a lot of it.
So, you should keep that in mind because it makes it harder to stand out and harder to depend on Etsy alone to bring people to your store.
6. Loyalty and Brand Image Issues
If you sell on Etsy, you aren't building loyalty to your business as much as you are building loyalty to Etsy.
For example, if someone gets a cute little pillow from your Etsy store and someone comes to their house and says, "Oh, that's a really cute pillow. Where did you get that?"
The person who bought your pillow is likelier to say, "I bought this on Etsy," than "I bought this at the xyz shop."
They might not even remember the name of your shop because they think they got it on Etsy.
This can make your customers less faithful, less likely to tell their friends about you, and less likely to buy from you again. I think you can see what I mean.
8. Etsy can shut your business down anytime
Note that having a store on the Etsy platform is not the same as owning or creating a website for yourself.
You don't have total control over the designs on this platform, as it's not so easy to build and develop your brand.
Bear in mind that the platform can kick you out of the site at any time when you break any of its rules.
Etsy is a great way to start your business and make money for yourself.
Still, when your business has started running and has skyrocketed, you might want to consider migrating to become independent. Hence, the need to create your website.
Etsy is not handmade anymore as it is now very overpopulated with active sellers that resell what they had purchased elsewhere.
However, if you spend any time searching Etsy for items such as apparel, jewelry, or other accessories.
You will get to see a lot of the same items that might have been bought from other selling sites and resell them on Etsy as handmade items.
Unfortunately, this has caused a lot of contention and, more often, fighting on most Etsy forums.
My Honest view on whether you should go for Etsy
Etsy has helped its users by relaxing its rules about handmade items since October 2013.
Truly, Esty can easily close up your online store at any time, and there is little to what you can do about it.
That's not all; even businesses, active sellers, and active buyers or customers can contact Etsy anytime about your shop to report you for anything.
Hence the need for you to be on top of your game and avoid all these troubles that could lead to the shutting down of your online store.
So ensure your information in the shop policies and everything about your shop is up to date and comprehensive.
Also, ensure that your customer services, such as shipping, processing times, and communication style, are reliable.
Ensure you understand what item you ought or should not post on Etsy. Unfortunately, this vintage online selling site has minimal email and phone support, which might not help an inquisitive seller ( one who loves to be given a detailed explanation ).
They have a rather small staff compared to the size of their user base, so the best way to get across to them is via a phone call request or email.
Even though you reach out to them, it might take a while before you are responded to, and most times, the reply is not always personalized to your query.
Remember that you are venturing into a competitive marketplace where you might sell an item similar to what other Etsy users are selling.
What you sell on the Etsy platform doesn't matter; how you can promote your online store outside of Etsy does matter.
How To Find the Best Products to Sell on Etsy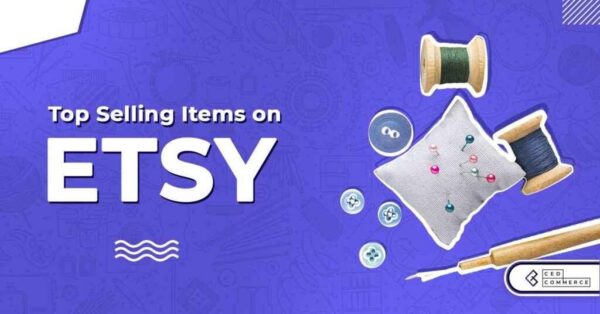 Finding the best things to sell on Etsy takes study, creativity, and a good understanding of the site. You can find the best things to sell on Etsy by following these steps:
Identify your niche: Consider what you are passionate about or what you are good at making. This will help you find a small group of customers you can focus on.
Do research on the market. Look at what other sellers in your niche are offering, what is popular, and what isn't selling well. This can help you decide which goods to focus on.
Use Etsy's search and analytics tools to find out what keywords and phrases are popular, what goods people are looking for, and what they are buying.
You can use this knowledge to figure out what products to sell.
Pay attention to trends, keep an eye on what's popular in your niche, and try to make goods that fit those trends.
Create unique products and make your goods stand out from the rest by making them unique and high-quality. Give customers ways to customize or personalize their purchases to get their attention.
Price your products competitively and ensure you price your products competitively, considering the cost of goods, labor, and shipping.
By following these steps and changing your goods and methods over time, you can find the best way to do something.
What Types of Items Sell Fast on Etsy?

You might be wondering what type of items or products you can sell on Etsy will give you a lot of profit, irrespective of the charges attached to each item.
Based on the fact from the CraftCount site, we could look at some of the best-selling shops on Etsy, and the variety was quite huge.
Below is a list of some of the extensively sold items that you, too, can sell and make decent money from on the Etsy platform:
Home & Living – 25%
Art & Collectible – 21%
Jewelry – 15%
Clothing – 11%
Accessories – 8%
Bath & Beauty – 6%
Toys & Games – 4%
Bags & Purses – 3%
Weddings – 2%
Books, Movies, & Music – 2%
Pet Supplies – 1%
Electronics & Accessories – 1%
Shoes – 1%
Vintage – 0%
Enamel pins
Sticker
Clip arts
Personalized bottles,
T-shirts, and glasses.
Greeting cards
Notebooks
Knitting patterns
Jewelry
Art Prints, and more.
You will find a variety of beautifully crafted handmade goods on Etsy.
However, don't feel limited to what you can create and sell on Etsy; even if it's not on the popular list, you can still do this and make decent money for yourself.
Tips To Make Money Selling on Etsy For Beginners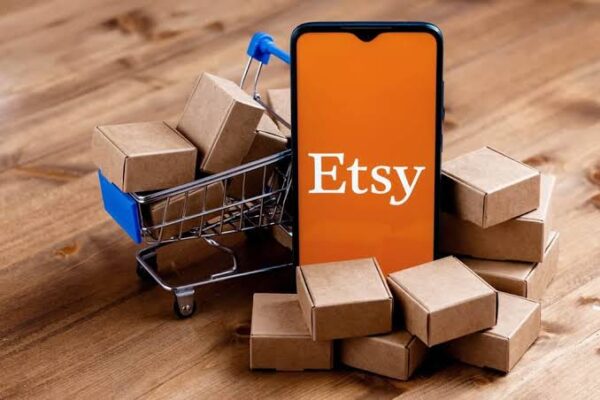 Trying to run an online store on Etsy cannot be likened to lying on a bed of roses, as there are hurdles that you will have to scale through.
We talked to some successful sellers, and they had this to say. Here are a few of them:
● Learn how to handle rude customers.
Some Etsy sellers have said that they've had to deal with rude customers who made unreasonable custom requests or deadlines. You must have a lot of patience and tolerance to deal with rude people.
● Provide Detailed Listings
Don't speed through the listing creation procedure. Instead, provide as much information as possible so buyers understand exactly what they're getting, how to utilize it, and why they'll enjoy it.
If you've done keyword research, you should have a list of keywords and phrases to add to your listing and product titles to aid with SEO.
● Be sure to set aside enough money for both supplies and time.
Know that you must put in a lot before getting what you want, and be ready to make the first steps.
● Personalize Your Approach to selling on Etsy
Etsy differs from Amazon, Walmart, and other major e-commerce companies. Similarly, those who shop on Etsy are looking for something unique. For example, Etsy allows merchants to give their shops a more personal touch.
When it comes to selling online, many people and small businesses attempt to appear to be large corporations. Unfortunately, that can be damaging on Etsy. As a result, small vendors are popular among Etsy buyers.
● Drive traffic to your store from sources to your Etsy shop
One of the benefits of selling on Etsy is that the platform already has millions of clients, which you can reach with your products. However, this does not imply you should not attempt to promote your items in other ways.
Start your Etsy shop, and then use your blog, email list, Facebook, Twitter, and Pinterest to grow and bring people to it. Social media is the best way to get your goods and make money.
● Get to know people in the homemade community.
This is very important because their experiences will help change yours and help you make better choices.
Getting to know other sellers on Etsy will help you with your new business. However, you will also need to learn to love and value your products and how to treat your customers right.
If a friend or family member wants to buy one of your things, have them do it through Etsy and leave a message and review for other buyers to see.
● Keep an eye on your earnings.
Figure out how much money you will make when you first set your prices.
Do this before your goods become popular because once my cards become popular, you'll see that your prices are either too high or too low compared to other companies that sell similar products.
● Don't be afraid to buy Etsy ads, either.
Etsy provides advertising solutions to help you receive more visibility for your listings.
The advertisements appear in search results and on other pages around the site. You can use particular keywords to bring your products in front of the correct buyers.
One of the most difficult obstacles for a new seller is gaining momentum.
Buyers take note of factors like the number of purchases your shop has made and the reviews written by customers.
Advertising can help you build momentum that leads to sales and customer reviews, attracting more visitors to buy your products.
If you keep watching it, you won't feel like you paid any money. Adverts are never a drawback.
When you type a word related to your things into Etsy's search bar, it will suggest other important words to use." You should use specific two-word or more "hey" lines in your title and all your tags.
You don't need fancy equipment to take good pictures; you can do it with your phone. Use natural things like cameras and lights, and do it your own way.
● Optimize Your Listings For Etsy's Search Engine
With so many products competing for attention, your listings must appear toward the top of the Etsy search results for the most relevant keywords.
If your listing is several pages deep, it is unlikely to receive enough exposure to generate sales organically.
While there are other ways to create sales outside organic search results, success with Etsy search is critical to long-term business and sales that come in daily with no promotional labor or investment on your part.
● Put in the time and effort
According to inkAid, despite being a graphics designer, she spent over 20 hours setting up her Etsy business.
She also mentioned that, although tiresome it may be, having things set up elegantly and properly would only make it easier to run your Etsy shop in the long run.
Best Tools on Etsy for Beginners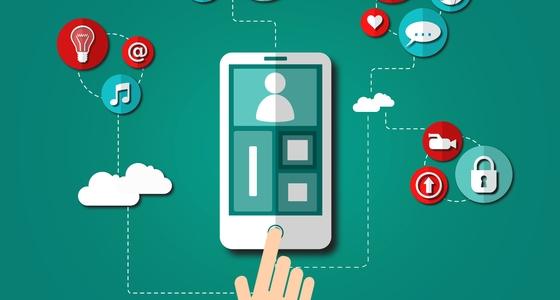 Etsy Seller App: This app is made just for beginner Etsy sellers and helps them run their shops while on the go. With the app, you can keep track of orders, look at your shop's numbers, and talk to buyers.
Etsy Rank
Etsy Rank is a tool that helps buyers get more people to see their Etsy shops. The tool allows your goods to rank higher in Etsy's search results by doing keyword research, analyzing your listings, and giving tips on improving your SEO.
Marmalead is another tool that gives Etsy SEO and market study information. It helps sellers get the most out of their posts by suggesting keywords, analyzing competitors, and looking at trends.
Canva: Canva is a graphic design tool that Etsy sellers can use to make product pictures, social media posts, and marketing materials that look professional-made them. It's easy to use and has a lot of themes, images, and fonts to choose from.
ShipStation: This shipping and order control tool can make shipping items easier for Etsy sellers. The tool works with multiple shipping companies and automates order fulfillment, saving time and reducing mistakes.
QuickBooks: is a financial program that can help Etsy sellers keep track of their money. It can keep track of money coming in and going out, make invoices, and make financial records.
Mailchimp: Mailchimp is an email marketing tool that can help Etsy sellers build their email lists and send targeted email ads. It is easy to use and has a lot of themes and automation tools.
These tools can help you run your shops as a beginner on Etsy, get more people to see your products, make shipping easier, and keep track of your money.
Can I make money Quickly with Etsy?
If you desire to rush into a get-rich-quick scheme on the Etsy platform, then I must say that you are not on the right path, as it takes quite a while for the money you expect to start rolling in for you.
This is so because it takes time to create and set up your Etsy shop and maximize the titles of your product and description.
Also, take nice pictures of what you sell for active sellers on the website to find your unique product.
In other words, you will have to exercise patience and keep optimizing the products you put up there, and before you know it, you will start earning good cash from your set-up shop on Etsy.
However, it is well-known that the larger the marketplace develops, the more difficult it becomes for you to sell your good.
So, it is still conceivable that your first sales will take some time to occur.
Despite the competitiveness, several Esty shop owners (both full-time and part-time shop owners) earn quite a decent amount of income from selling their products monthly.
Several shop owners on Etsy that do not make a sizeable amount of money get such a low turn not because of the low cost to set up their shop but because of the little time they committed to setting up their shop.
Spend up to 8 hours to start an online shop and set up the Etsy business efficiently to make it very easy for probable buyers to see when searching for products related to what you are selling on the search bar.
Now you see that the number of hours you dedicate to setting up your Esty shop and the amount you make from your product sales lies in your own hands.
This is because you are in charge of how your business runs and the total outcome or result you get.
The good thing about Etsy is that it is a wonderful side hustle if you are enthusiastic about your business and have a creative mind that will assist in bringing tremendous momentum to the sale of your goods.
Alternatives to Selling on Etsy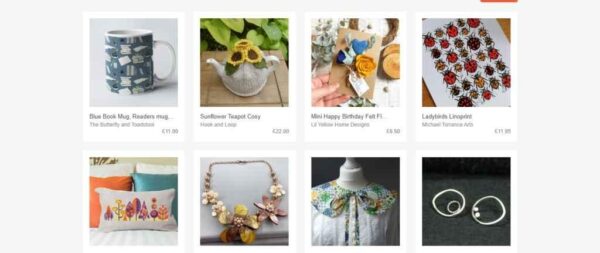 Etsy is not the only platform that aids users in selling vintage and handcrafted items online. Below are some of the other selling sites:
eBay
If you're looking for a place to make a quick sale, eBay's online store is your best chance. Products similar to those found on Etsy can also be found on eBay.
You should also look at this site to see if your costs are low enough to be competitive. For example, many people use eBay to buy and sell high-quality antiques.
This website features a diverse selection of vintage furniture, cash, and banknotes, as well as pieces of art.
eBay is a never-ending source of vintage sports memorabilia, antique furniture and grandfather clocks, vintage stamps, and a multitude of other great stuff from the past. Indeed, eBay is among the best places to find various high-quality antiques.
A high-quality antique may be more visible on eBay than in other online antique businesses you may be familiar with.
Shopify
This is the website for you if you're looking for a website that doesn't charge sellers for listing or charges a commission to allow you to construct an online store.
However, you will be charged $ 29 or more every month. Antiques are one of Shopify's most popular product categories.
This section contains an endless amount of historical artifacts from various eras. We can also help you find antique furniture, sculptures, and paintings.
Craigslist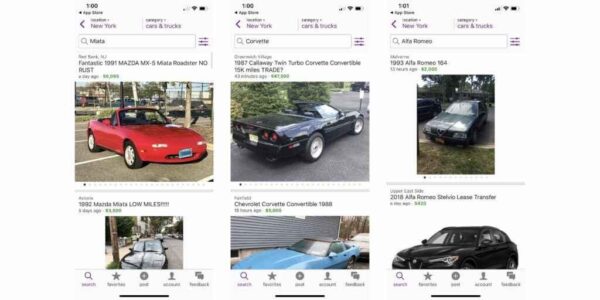 Craigslist has a great selection of antiques. Several buyers and sellers rely on them simply because they list practically every product or service that can be properly incorporated into an antique collection or sold to antique collectors.
Craigslist has a distinct antique section where you may find enrolled products such as rare coins and notes, jewelry, artworks, antiques, and vintage objects dating back decades.
The Craigslist property is well-known for its antiques and vintage furniture.
Bonanza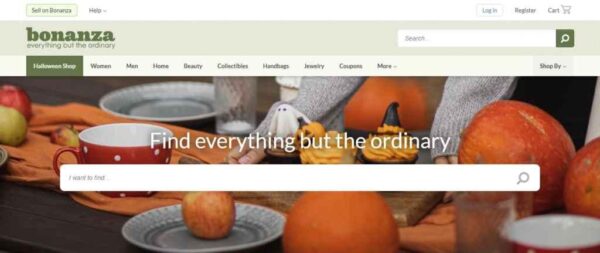 Although Bonanza is not a well-known online marketplace, it exceeds the big marketplace sites for selling artwork and vintage objects. However, Bonanza is more than just a vintage marketplace.
It also has sections for other things. For example, Bonanza sells more antiques, artwork, collectibles, and souvenirs than other websites.
For example, suppose you're seeking a rare one-dollar US coin (worth approximately $1500) or another historic piece worth more than the initial purchase.
In that case, you may be confident you'll find it here or a significant lead to the item you're looking for.
Several vendors who do not sell their antiques on this site may not fully understand the value of their items, which may explain why they sell them so cheaply.
Webstore
Webstore is a brand-new free online auction platform. This site functions similarly to Amazon, eBay, and other such sites regarding available products.
Aside from antiques and collectibles, Webstore's website features a wide range of merchandise. It is a great forum for buyers and sellers of antiques and new items.
Webstore allows sellers to list their things for auction. Buyers, on the other hand, can place bids on the property.
The item will be delivered to the winning bidder. Webstore is a great place to find unique antiques and collectibles.
Their website now sells a classic silver cigarette box, a vintage tapestry haiku, a rare antique candle stand painted brown, and other antique items.
If you do not want to use Etsy to create your online store, you can use any platforms that allow selling vintage and handcrafted things, some listed above, or perform your own research.
When you start your firm, you should think about working with a website whose billing will fit inside your budget.
Is Etsy the Right Platform for You to Make Money?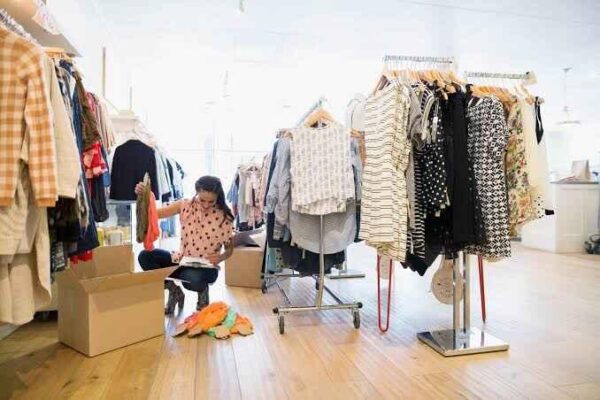 Etsy can be a terrific platform for making money online by selling items. However, whether it is the perfect platform depends on various criteria, including the type of products you sell, your target market, and your marketing plan.
Some of the benefits of setting up your Etsy shop include:
Large audience: Etsy has millions of active customers worldwide, which can help you expand your potential consumer base.
Etsy is a well-known and reputable platform that can help develop customer trust and enhance sales.
Simple to set up: Creating an Etsy shop is a simple process that does not necessitate much technological knowledge.
Low fees: Etsy charges a low listing fee and a small percentage of each sale, making it less expensive than other platforms.
Also, consider the following factors before you start selling on Etsy:
Competition: Because there is so much competition on Etsy, it might be difficult to stand out and attract customers.
Limited branding possibilities: Etsy's branding options are limited, making developing a distinct brand identity difficult.
You have little control over the style and structure of your shop because Etsy has stringent regulations about what you can and cannot sell on the platform.
Additional costs: To be successful on Etsy, you may need to invest in photography, shipping supplies, and promotion.
Finally, your specific demands and ambitions determine the greatest platform for making money selling stuff online.
If you wish to offer unique, handcrafted, or vintage things to a broad audience,
Etsy can be a terrific alternative, but assessing the benefits and drawbacks and investigating other platforms is crucial.
Good Read: 30 Best Side Hustles To Start With $100
Bottom Line
Etsy is an excellent platform for merchants who wish to get their handmade, crafty, or vintage items in front of a large audience.
Starting your own Etsy shop can be fairly inexpensive (depending on the things you offer), and you can run it as a fun side hustle or as a full-time company.
However, there is a lot of competition on the site, and you'll need to be prepared to put in the effort to get your products seen and build your shop.
Frequently Asked Questions
Q: How much does it cost to sell on Etsy?
Etsy charges fees, which include a listing fee of 20 cents that covers the item for four months. There's a 6.5% transaction fee and a payment processing fee of 3% plus 25 cents on sales.
Q: Is It Profitable to Sell on Etsy?
The key to answering this issue is determining what sells on Etsy to make a profit. Of course, you don't want to provide something no one wants to buy. But, on the other hand, if you discover a product buyers want, Etsy might be a lucrative outlet for you.
While it can be profitable, you must prepare a profit and loss account to ensure your prices are correct. Also, don't forget to factor in your time manufacturing your things. Time is currency!
Q: What sells for a lot of money on Etsy?
Handmade jewelry, digital art, paintings, handmade furniture, collectibles, and customized items are among the most profitable items to offer on Etsy. Etsy allows you to sell handmade, vintage, and one-of-a-kind things. Some examples are jewelry, apparel, home decor, art, and craft supplies.
Etsy sellers can choose to participate in Etsy Plus. Its subscription service promises to help merchants "take their shop to the next level," with additional benefits for sellers who pay the $10 monthly charge.
Etsy Plus merchants immediately receive 15 listing credits and $5 in Etsy advertisement credits. They also gain additional features, such as Shop choices that can be customized
Custom domain name discounts
The option to notify customers via email when an item is back in stock
Q: How do I get paid on Etsy?
Payments from Etsy are immediately deposited into your bank account. You can be paid daily, weekly, bimonthly, or monthly.
Q: How do I ship my products on Etsy?
You can send your items using Etsy's mailing labels or third-party shipping service. In addition, you may create shipping profiles for each product and offer buyers numerous delivery options.
Q: How do I price my products on Etsy?
When pricing your products, consider the costs of materials, labor, and shipping. Then, investigate comparable products on Etsy and other platforms to determine the appropriate pricing range for your stuff.
Q: How do I market my shop on Etsy?
Etsy provides several marketing tools, including Etsy Ads, sponsored listings, and social media sharing options. In addition, email marketing, collaborations with other sellers, and participation in Etsy events are all ways to promote your shop.
Q: How do I handle customer service on Etsy?
You should reply to consumer inquiries quickly and with professionalism and courtesy. You should also have clear shipping, refund, and exchange procedures.
Q: How can I increase my sales on Etsy?
Optimizing your listings with keywords, offering discounts and promotions, upgrading your product photography, and communicating with customers on social media are some methods for growing sales on Etsy.
Q: Will I pay taxes on my Etsy sales?
Yes, you will. It is your responsibility to record and pay taxes on your Etsy sales. Etsy gives sellers a 1099-K form to help with tax reporting.
Q: Must a Product be trending before I sell on Etsy?
While you want to offer relevant and trending items on Etsy, remember that trends fade. It's a good idea to look at what's already selling, but your unique things could also be profitable.
Build your Etsy shop with items that will always sell, but don't overlook the necessity of seasonal products. You could be amazed at how well your things sell at different times of the year.
Q: How do I handle disputes or negative feedback on Etsy?
Any disagreements or unfavorable feedback should be handled professionally and promptly. You can try to settle the problem directly with the consumer or contact Etsy's customer service for assistance.