Some of the links in this article are "affiliate links", a link with a special tracking code. This means if you click on an affiliate link and purchase the item, we will receive an affiliate commission.
The price of the item is the same whether it is an affiliate link or not. Regardless, we only recommend products or services we believe will add value to our readers.
By using the affiliate links, you are helping support our Website, and we genuinely appreciate your support.
Last updated Jan. 2, 2023 by Favour Chinaza
Shopify is one of the most popular e-commerce platforms, with more than 1 million stores. Since more and more people are choosing to shop online, store owners have a huge chance to make a lot of money.
When sellers find good ways to make money online and market their service or product, their reputation grows slowly and their sales go through the roof.
Shopify is very versatile and allows users multiple possibilities. With Shopify, you can sell things by hand over the internet, dropship natural skincare products, or even create an online vegetarian store. And these are just some of the trendiest ways people use Shopify today, there are tons of other ways to use the platform.
In this article, I'll be sharing with you everything you need to know about Shopify and how you can make money with the platform. Key areas we'll be looking at include what Shopify is (and is not), how the platform works, cost of use, and more.
Take your business to another level! Sign up with Shopify Today!
What is Shopify?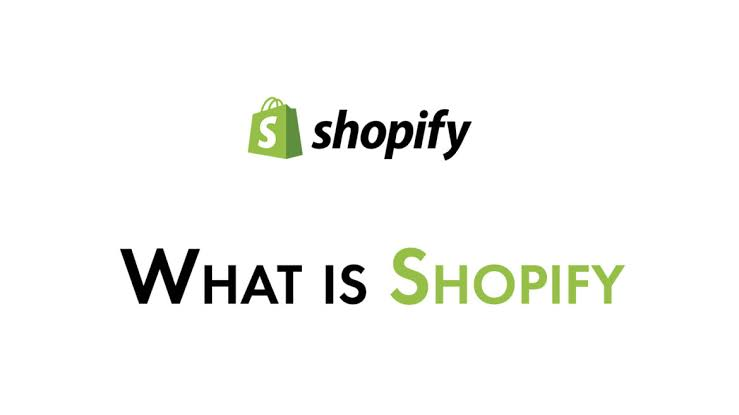 Before going into how to make money with Spotify, we are going to talk about its history, origins, and the first steps it took as a company.
Shopify is a platform with which you can generate income by working from home or from anywhere in the world. This platform allows you to create an online store and sell to different people from different places around the world.
Shopify was created in 2004 by Tobias Lütke, Daniel Weinand, and Scott Lake. They needed to create a website for their online snowboard equipment store and after many tests with various web design programs, they didn't find any that could allow them to build it in a simple and fast way. There, they realized that many other online entrepreneurs were facing the same problem and that there was a very big market opportunity. And, that was what gave birth to Shopify.
This short story about the creation of Shopify fully defines what the platform is today.
Today with Shopify, we can create an online store and have it operational almost instantly. This solution has helped people with no prior knowledge of programming and web design to create their physical store. Also, Shopify does not put you in any inconvenience if you do not have a physical store and allows you to function as an exclusively online store.
With this tool, you can open your own 100% online store from scratch, or even create a digital counter for the products of a physical store that already exists—an ideal option if you want to create an online presence for your products.
Whatever your case, if you want to set up a store from scratch or have a physical store and want to be able to sell them online, Shopify is the easiest way to do it.
Join 60,000+ others to make money online on Shopify!
How Shopify Works
Shopify can be used in two ways:
Traditional way: Selling your brand or product. You buy a product in bulk or create one yourself, then sell it on the platform. Shipping of the product to your customers is handled by you and from your warehouse.
Dropshipping: Selling products that are not yours. This is when the inventory is not yours, you simply list the product in your Shopify store and once you receive the order, you place the order from the factory or distributor. The company's product you're selling would be responsible for the shipping when a customer makes a purchase. And you get to keep the margin between the original cost of the product and your sale price.
Start earning passive income with Shopify!
Advantages of Shopify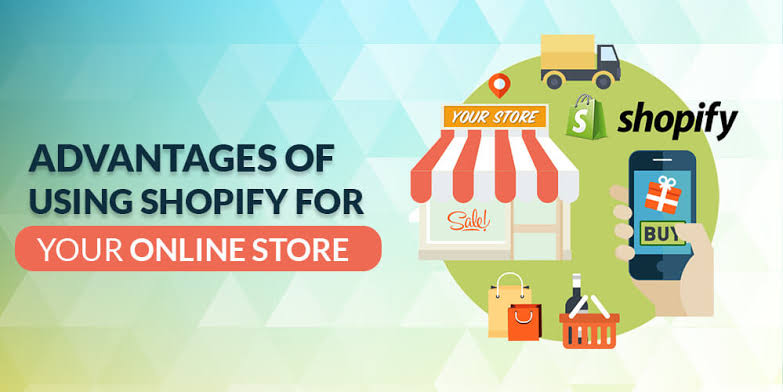 The advantages of selling on Shopify are many. This is why many large and established companies trust and use this platform—I mean, it's one of the best hosting providers for e-commerce stores in the world.
Next, we'll be looking at the pros of using this platform, what makes it stand out, and how you can use it to your advantage.
Speed
With Shopify, creating and launching an online store is a matter of seconds. An important advantage is simplicity in starting an online business and in a very short time. The platform guides you step by step through the process of setting up your store, customizing it to your liking, developing the design, and, finally, adding your products. In a simple sequence of actions that will not take just a few minutes or hours, depending on the settings you carry out. However, if you compare the hours with the several days or months that it can take with other providers, you will see that you are saving a significant amount of time and, probably, resources.
By operating as a cloud hosting system, there is no need to generate code or program an operating system. This would take a considerable period of days and expenses in specialized personnel. In addition, the costs of the software or the server.
You can personally manage your store
Another advantage of Shopify is the simplicity of its interface. The basic standard of the platform is to simplify any process so that you can manage your store without any inconvenience.
New to selling online?
Shopify was created in a way that setting up and managing your online store would be like a passing breeze. The platform's interface has a short learning curve and you'll be able to maximize the potential of the features available on the platform in no time.
Elegant and professional design
Shopify comes with a suite of 100+ professional pre-made designs that is compactable with most devices including android, iOS, tablets, and computer—not many e-commerce platforms offers the same quality and quantity.
The quality and responsiveness of the templates are high which shows they were created by professionals. You can either customize these templates with their in-built page builder or directly by editing the source codes—which are in CSS and HTML.
Secure Connection
When you are running an e-commerce website, you will be dealing with sensitive customer data such as credit card numbers, as well as impatient customers. This entails that your website must be speedy, protected, and often accessible. Another of the major benefits of a hosted solution is its dependability. Shopify will handle all server repairs and upgrades, ensuring that your shop and shopping cart are always accessible and that checkout pages load quickly.
SSL certificates can be facilitated for your shop to encode all information and transfer it over a secure connection, and Shopify handles PCI compliance for you (required when you are handling credit cards).
A first-class accommodation, no code
Shopify was created to cater to all business sizes and types. There's unlimited bandwidth available across all their payment plans regardless of the amount of traffic your get, the size of your inventory, or the amount of your investment.
The platform's hosting service is based on cloud hosting which means there's no coding experience needed to host your online store on Shopify. Also, your administrator panel can be easily accessed via your computer or mobile devices which gives you the freedom to manage any process with precision from any location at your comfort.
Easy internationalization
Shopify is the right platform for you if you plan to market your products on a global scale. The platform has many features in place to assist your international business, one is their payment gateways that work in multiple languages and accept different types of currencies.
Taxes are automatically calculated, adjusted, and included in your pricing based on where your registered business is located. This takes a lot of boring accounting and recording of figures off your table.
Ease of Setup
Confused about how to launch your retail store? Shopify provides an efficient method of quickly launching a retail site without the hassle of web servers and development expenses that self-hosted platforms like Magento can accrue. Due to all the features that are logically organized, the admin interface is very simple, intuitive, user-friendly, and fairly immersive. On the Shopify website, you can also discover detailed records and video instructions.  All you truly require is a marketable product.
Bank security
One of the things most users of Shopify appreciate about the platform is the assurance of tight security it promises. There has been no breach in Shopify's security, so it's safe to assume their claims are tight. You don't have to worry about leakage/breach of your data integrity or your clients' important details like card details, personal information, etc.
Lots of informational material-+ `
Shopify has invested a lot of time and money in ensuring that you get quality education about selling online and using the Shopify platform. This includes videos, guides, articles, and even an "Ecommerce University" at your entire disposal.
Recovery of Abandoned Cart
What occurs if a customer comes into your retail outlet and puts a product in their grocery cart but then leaves without purchasing it? As per statistical data, more than two-thirds of prospective customers will do so. Shopify provides an abandoned shopping cart recovery service that monitors and emails these prospective consumers to notify them to finish their purchasing process; a simple way to potentially make more profit.
24 × 7 customer service
Highly trained staffs that offer a unique style of customer service are available round the clock to answer your questions, follow up on your requests, and solve any technical problems you may have. Support is only available by phone call, chat, or email.
Marketing and SEO Tools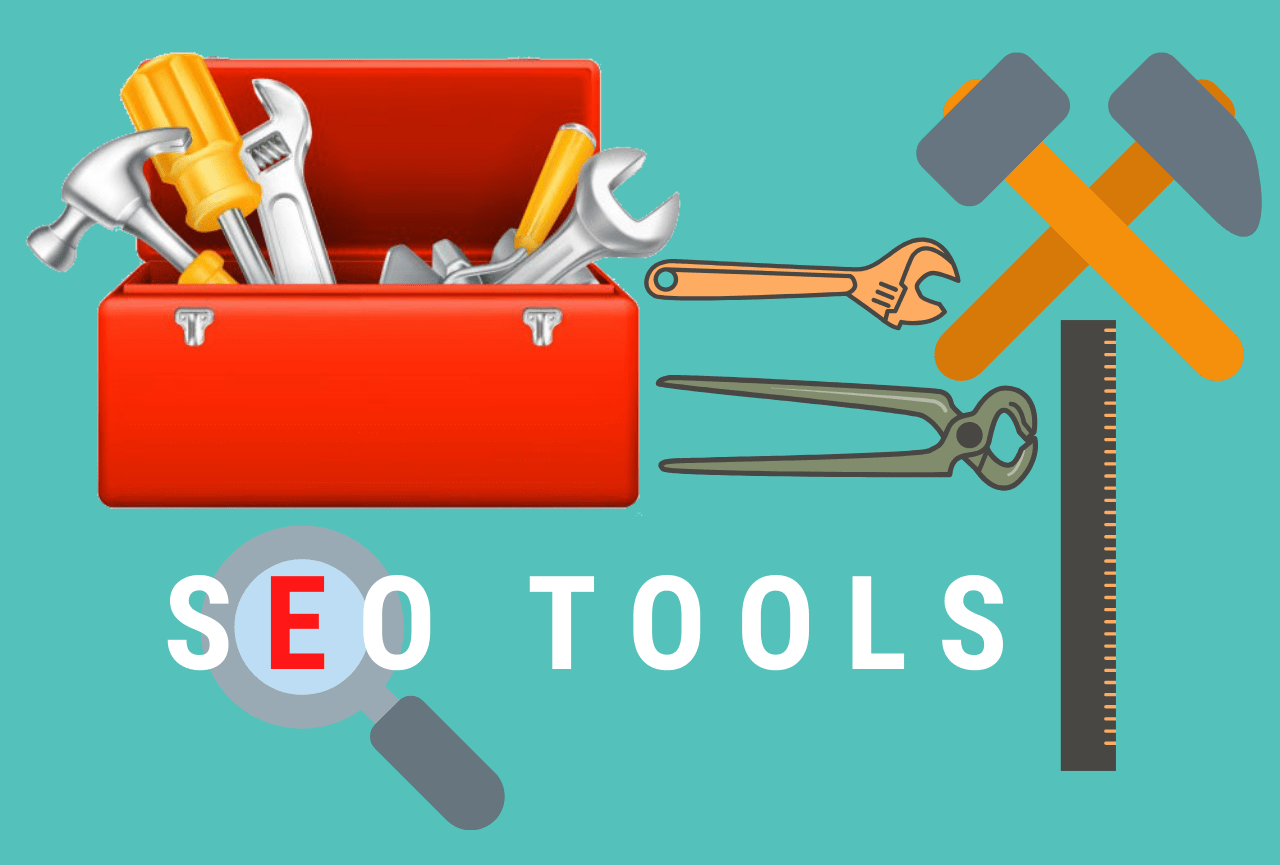 It's is very good to have a lovely Shopify store, but if there are no visitors to your online store, you'll be closing up shop in the nearest future. Another major selling point for Shopify is their strong Search Engine Optimization (SEO) functions, which will assist your website to be ranked higher in google search results so customers can easily access you. Advanced analytics can also be used to determine where your visitors are interacting so that you can customize your advertising appropriately. You might want to hire an SEO agency to assist you.
The reason why most online entrepreneurs fail is that they don't have the required resource to effectively market their product to the right audience. Shopify SEO tools help you to improve your blog and product listings' position on major search engines increasing the amount of organic traffic your online store gets. This increases your chances of making sales because what's the essence of having a store when nobody sees what you're selling not to talk of buying from you.
The Shopify app store provides access to a plethora of marketing strategies and Advertising tools such as integration with social dia product reviews, and email marketing. Shopify includes the ability to create special offers as basic. At the next level, gift vouchers are available. All themes include social media icons. And, if you're feeling overburdened by online marketing and the time it can take, Shopify Kit is here to help. It functions as a virtual employee, recommending and carrying out sales activities depending on your brands, audience, and store performance.
Disadvantages of Shopify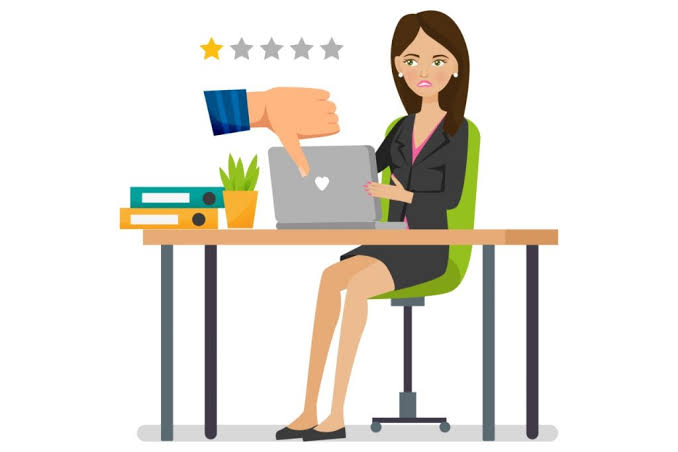 Now, let's move on to the cons. Everything in life that has a benefit has a disadvantage. Fortunately, they are only a few with Shopify, but you must keep them in mind.
Some of the features of Shopify are not very customizable. You can either make use of the themes Shopify comes with or you can empire someone else to do the coding for you. Shopify has its own themes that come in PHP language called liquid. However, these themes need to be customized. This can be done by a professional or you learn to code yourself.
The checkout creation tool only allows you to make some modifications to the appearance—the default template you get is basically what you'll use.
Shopify can be expensive. You can get numerous free features from Shopify which are free, however, if you really want a fully functional website, you'll have to part with some bucks. The least expensive plan costs $29 and can be upgraded to $299. This figure could rise even become higher if you include the subscription fees required to use certain applications. in the Shopify
You must pay specific fees if you live in a region that requires a third-party access point. This could be somewhere between 5% and 2% per transaction. But running a small business can make this quickly add up.
The helpdesk's call center is currently only available in English, as are various parts of its website and informational materials. This can be a hitch for users who are from other countries and don't speak or understand English.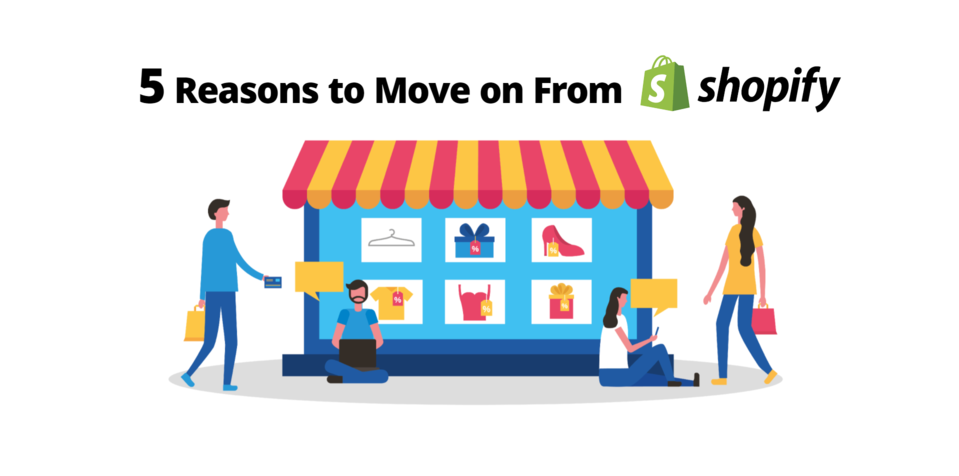 Shopify does enable you to have a Webhosting, however, they do not have email hosting. You can get a safe email hosting yourself but you can't have an email name that ends with Shopify or has a dot Shopify. You can also use a third-party email hoisting to set up email forwarding. This is possible. This means that if anyone sends an email to, for instance, [email protected]", the mail will be forwarded to your private Gmail, Microsoft, Outlook, or even your Yahoo account.
How Much Shopify Cost to Use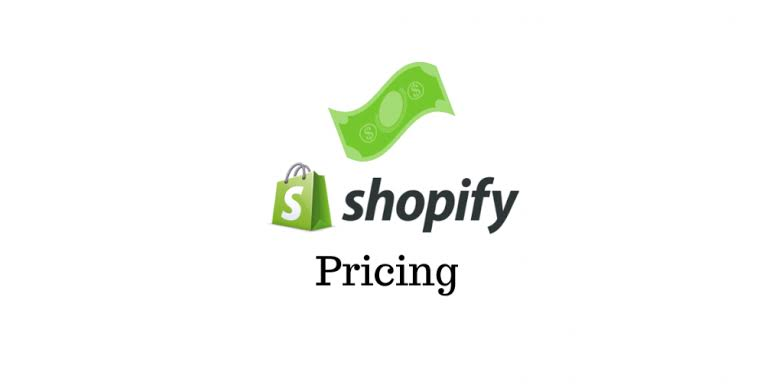 Shopify offers its users four different pricing plans that match with your budget and need. There's also a free 14-day trial version for you to try out and get an idea of ​​how this platform works.
Get your 14-day free trial with Shopify today while it lasts!
Here, we'll be looking into the plans that Shopify offers its users and which one suits you best.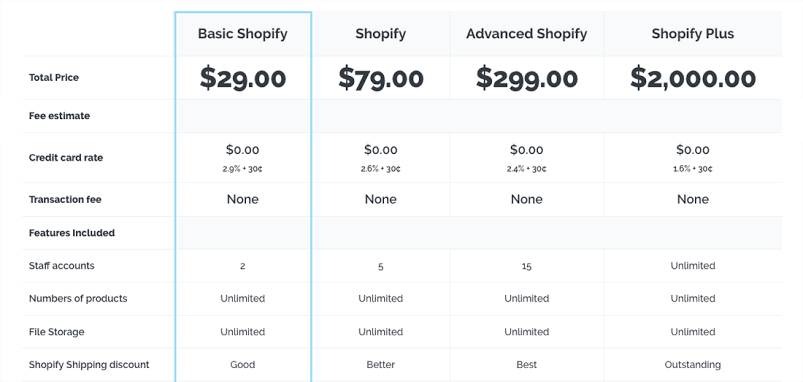 Basic Shopify plan
This plan is perfect for beginner entrepreneurs. It costs $29/month, with the option to pay annually with a 10% discount and biannual for a 20% discounted price.
This plan gives you:
A website with unlimited hosting and bandwidth for e-commerce and a blog. According to the design you choose (either a free or paid template), you can add sections for collections, brand information, contact, and documentation such as terms and conditions of use, privacy policies, etc.
Unlimited catalog, so you don't have to worry when diversifying into another niche in the future. All can co-exist in your catalog.
Up to 2 employee accounts
24/7 support through email and phone according to your location.
Sales channels on social networks such as Facebook, Instagram, Pinterest (subject to country availability).
Manual creation of orders.
Discount codes.
SSL certificate for the encryption of all payment data installed in each store and free.
Recovery of abandoned shopping carts.
Shopify Payment
Included in fraud analysis
Credit card fee for online sales of 2.9% + 30 cents.
Charges for use of payment processors other than Shopify Payment on each successful sale: 2.0%.
Shopify plan
This plan is recommended for growing companies that need increased functionality. The monthly cost is $79 and the same prepayment discounts apply. This package brings more capacity for managing work teams and some valuable tools for marketing strategies.
In addition to what is available with the previous plan, you get:
Up to 5 employee accounts
Professional reports
2.6% + 30 cents fee for credit cards in online sales
Charges for use of payment processors other than Shopify Payment on each successful sale: 1.0%.
Advanced Shopify plan
Ideal for SMEs and more established companies that require advanced functions to continue increasing their flow of daily operations. [Price]
This plan offers you all that is available in the previous plan plus:
Up to 15 employee accounts
Generated advanced reports.
Shipping rates are calculated with third-party providers, either with your own Shopify account or with third-party apps. Rates are displayed on the payment screen.
The rate for credit cards in online sales of 2.4% + 30 cents
Charges for use of payment processors other than Shopify Payment on each successful sale: 0.5%.
Shopify Plus
It is the plan designed as a huge scope business solution for high volumes of sales and businesses that need an automated system to simplify the daily workload. This plan is priced at $2000/month and you get custom features for your business.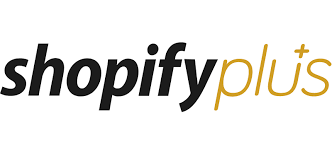 In addition to all the benefits that we mentioned, others are added:
They do not apply commissions for successful operations, support, maintenance, or updates.
Compatibility with complex sales systems, for example, Cart Scripting and Ruby code.
Dedicated APIs.
Additional stores to adapt to locations with data synchronization.
Customizable checkout.
Tax calculation according to jurisdictions with a third-party tool (Avalara Tax).
Module for campaigns with conversion data tracking.
VIP customer service and support. In addition, a dedicated technician and project manager are assigned to the account
Options for wholesalers
Password for customer accounts.
Integration with frequent purchase plans, rewards, or loyalty.
Customization of minimum amounts for customers or modification of minimum amounts for products.
Compare Shopify Pricing Plans Here!
How to Set-up Your Online Store with Spotify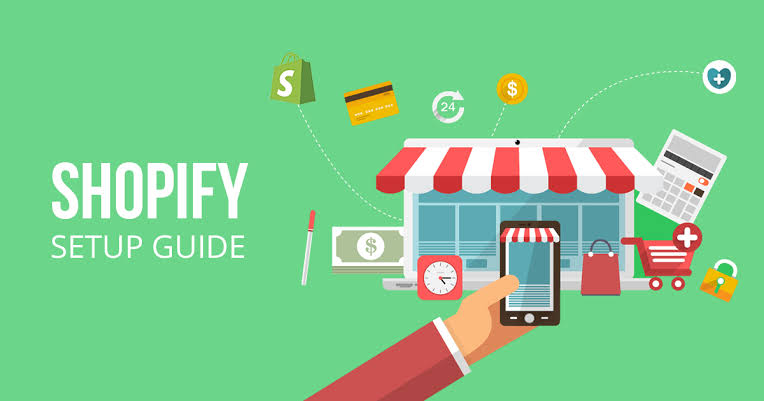 Setting up your Shopify store is very easy. Anyone could do it without the need for a programmer. Here, we'll be discussing the process of creating an online store with Spotify in 9 simple steps:
Sign up for Shopify and complete the general settings
If you've never used Shopify before and don't know if it's the right platform for you and the business model you have in mind, you'll be happy to know that Shopify has a free 14-day trial where you don't need to register with a credit card in case you are afraid of unexpected billing. In the 14-day free trial plan, you won't be able to sell, but it will give you a much clearer idea of the tools and functions it offers.
Now, if you discover that Shopify is what you were looking for, you can choose between the different Shopify plans and prices the one that best suits your needs. Once you have completed the registration, you will feel at home.
After registration, click on "Settings" from your Shopify Dashboard to start configuring everything related to your store: payment methods, shipping methods, products, and more. Once in Settings, you can fill in all the information regarding your e-commerce in the "General" section.
For example the brand name, a description of what you plan to sell or promote with your e-commerce, your schedule, the currency that you are going to accept as payment, your email, etc.
You must connect your Google Analytics to your Shopify account once and for all—that's if you have one. After all, it is with this tool that you will be able to get insights into the performance of your Shopify store. In the Settings section, you can do it just by pasting your Google Analytics code. [How to add Google Analytics]
2. Add payment methods
Shopify has different payment platforms that you can include in your store, a feature that most online entrepreneurs enjoy about Shopify. Often time, you might have come across several e-commerce stores where we cannot pay with our currency. This can result in the loss of a customer which equals to lost money for the business. That's not the case with Shopify.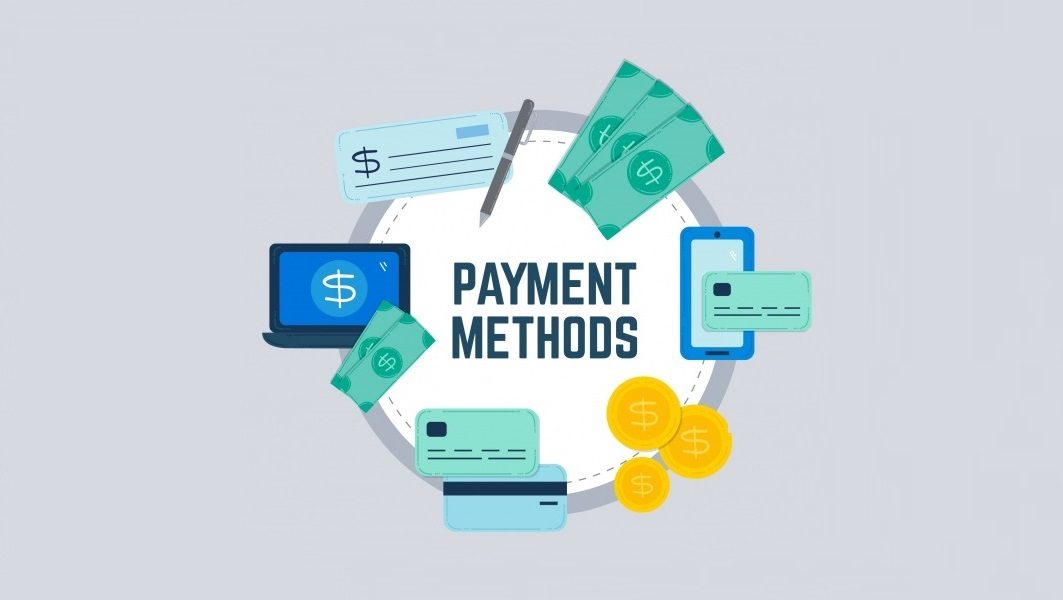 In Shopify, you can integrate payment platforms such as PayPal or Stripe, with which you can accept payments with credit and debit cards. And that's not all, Shopify also offers users its platform: Shopify Payments.
With Shopify Payments, integration with other platforms will not be necessary. You will be able to manage and administer all your payments from the same place. This tool is available with any of the Shopify plans you choose. Note that the plan you opt-in for will determine the commission you are charged for each transaction processed.
Unfortunately, Shopify Payments is not available for all countries. If you are in the United States or some other country like Spain, you can use it without a problem.
3. Configure the checkout and shipping of orders
For a complete online sales transaction, the checkout page is more than important. The fact that a customer visits your e-commerce and adds products to the cart does not mean that you have already managed to sell. The percentage of customers who abandon their shopping carts is truly impressive. And one of the reasons is the checkout and the additional costs that are usually added.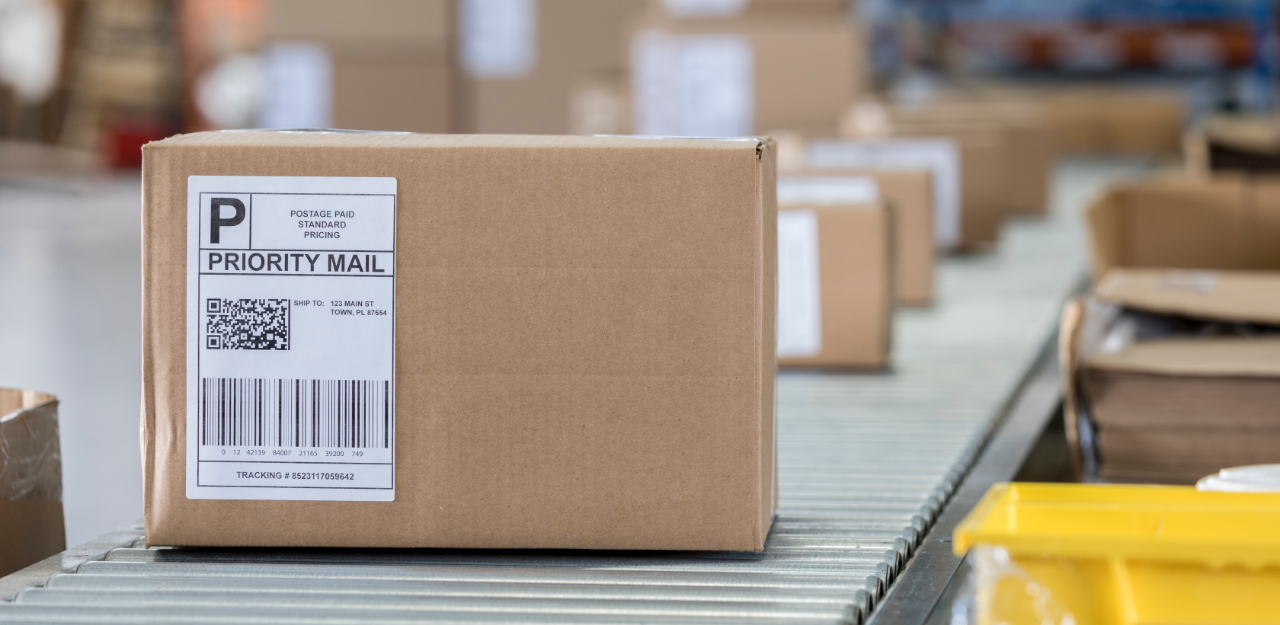 The checkout in Shopify comes with a responsive and well-optimized design but with limitations in terms of customization. Being responsive, customers who want to buy from a smart device will be able to do so without a problem.
For sellers from other countries, Shopify allows you to modify the language of the checkout. As you'll come to know, the default language of the platform is English. So, if you want to change it, you can easily do that.
On the other hand, regarding shipments, you must add the shipping methods that you can offer—to prevent avoidable problems later on. If you can only ship nationally, please indicate it. If you can make international shipments, indicate the countries you can reach and the corresponding rate.
In the same way, remember to make the corresponding costs clear—add VATs to the initial pricing on your listings. You don't want to surprise your customers with a very high cost from the initial cost they saw when planning to make a purchase. This will cause them to abandon the purchase without a second thought. It is best to be transparent from the beginning.
You could apply certain discounts in the shipment of the order to those customers who exceed a set amount. It is an excellent way to encourage them to make a good deal of their purchase.
4. Schedule emails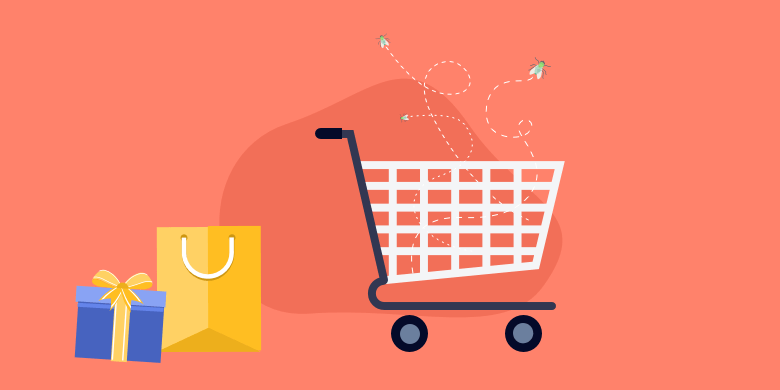 Now that we're talking about cart abandonment, it's time to talk about the different types of email you can set up for your Shopify store.
Yes, email marketing to get more sales is important, but here we are referring to the order confirmation emails, that your order is being prepared or that it has already been shipped.
With Shopify, you can schedule default emails that are sent automatically when a customer meets certain requirements. There's also an option to personalize and modify the default emails to meet the purpose of which you are sending them.
5. Set up your domain
If you are going to take your e-commerce seriously and want to outdo your competition, you need to have your domain. Having your domain name will give your brand credibility.
If you already have an old domain, you can connect it to Shopify, through your eCommerce control panel and start using it.
In case you need to create one. you can buy it with Shopify for a price of $11/year or buy it with another domain provider. The domain name you buy from Shopify is automatically configured and you can select the name and extension you want (.com, .net, .org, etc.).
6. Design your Shopify store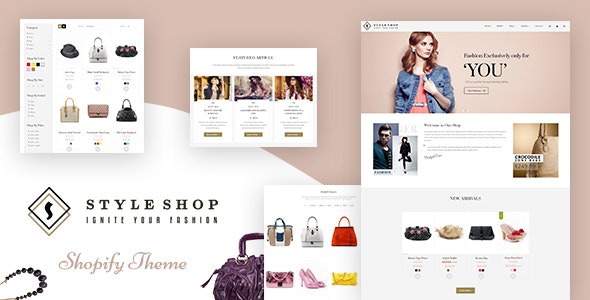 Another reason why Shopify is the best platform is that, you don't have to have an eye for design, spent hours trying to create a design, or hiring anybody to design your online store. There are tons of free templates available across all payment plans. And, there're premium ones too that you can get at affordable prices.
Shopify offers 9 e-commerce theme templates that are free to use – each of which comes in 2 or 3 separate versions, offering you a good percentage of template alternatives from which to make your choice. However, in contrast to other e-commerce website builders such as  3Dcart, Wix, Magento, or Squarespace, the amount of packaged templates available is limited.
The packaged themes, on the other hand, are appealing, and they are 100 % responsive, which means they will automatically update their layout to fit the size of your screen,  and device with which it is being viewed (smartphone, desktop PC,  tablet, laptop computer, etc.)
If you do not like the free templates provided, you can use a paid-for theme or Shopify premium version theme, which are as many as seventy-two unique themes to choose from.
These cost between $100 and $180 and, like the free themes, are all super functional.  If you want to get the best out of the free and paid templates in the Shopify theme store, you can do this easily by searching with a variety of filters, such as home page type, layout style like editorial, wide-width content, grid, industry style, visual features like parallax, slideshows, video, scrolling, and much more.
What this entails is that you should have no trouble finding an appropriate theme for your store.
With respect to appearance, the templates are all expert in appearance, eye-catching, and very modern without complaints. If you are not satisfied with Shopify themes and you want to pick a premium theme, when choosing a theme, you have to check if Shopify officially supports the theme or not.
SHOPIFY SUPPORTS all the free themes, but if you are using a premium template, there is a need to approach the programmer who designed it from time to time for assistance with installation or customization issues.
Whether you decide to pay for a template or use a free one, there's no restriction to the amount of customization or modification you can do to your store design. You can look through all of the Shopify themes.
7. Add your products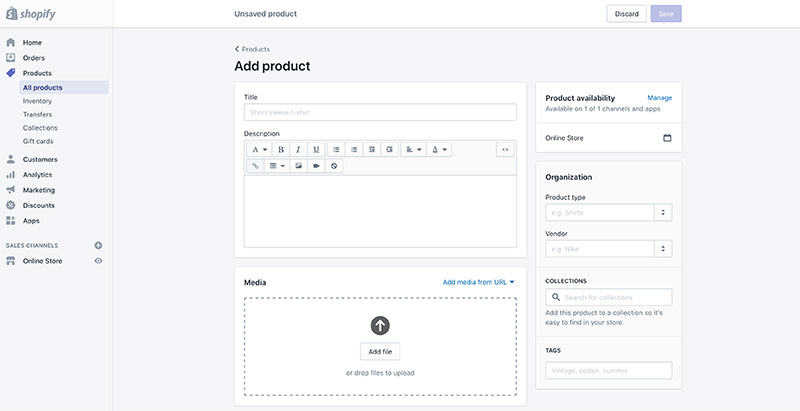 Now that you have chosen the theme that best represents your brand, it is time to add the products. After all, what is an eCommerce without products? Nothing!
Each of your product descriptions should be both attractive and well-detailed. Whether a potential buyer would make a sale can hinge on the description of your product listings. Remember that the customer cannot interact with the product physically, so you must persuade him with your texts.
The images you add also play an important role. You cannot add just any image, they must be the best. They have to look professional and show each of the characteristics of the product. Make sure to include images from different angles. So, your customer can appreciate the product in its entirety.
Changing the subject: your inventory.
Every e-commerce has an inventory. With it, you will be able to control your stock, know what products are available, which ones are about to run out, which ones are the best sellers, etc.
Shopify takes care of managing your stock. For example, if you have 100 shirts and sell 50, Shopify will automatically deduct the units that have been sold from your stock. You don't have to do anything manually.
In the same way, you can create collections with your products or group them according to their category. This will help your customers find everything they need, without spending a lot of time searching.
Finally, and only if you want to, you can create discount codes and coupons for specific occasions. You just have to click on the Discounts tab found in your menu on the left.
8. Create your Blog and Sales Channel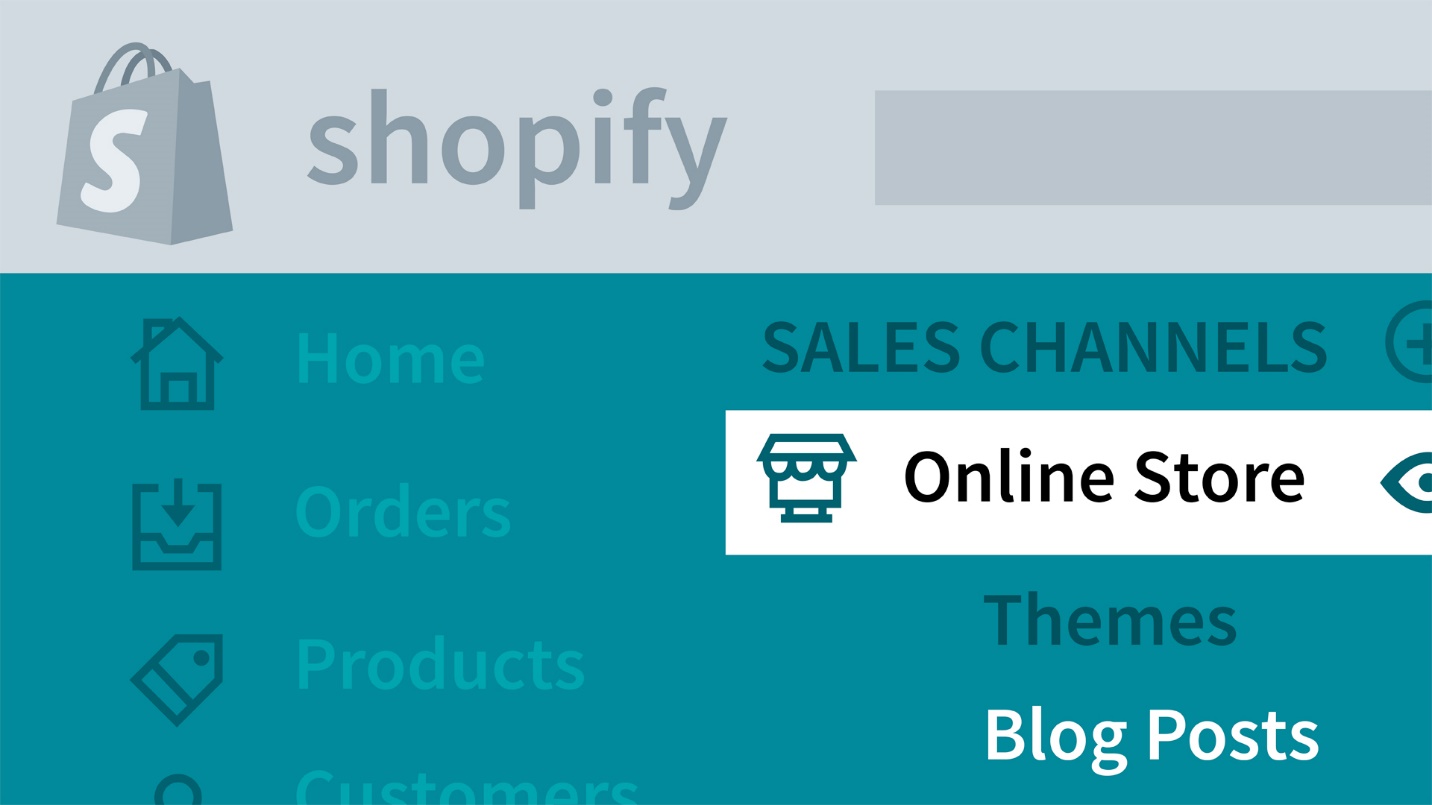 Creating a blog is necessary for any e-commerce. So, if you thought you could skip this step, you were wrong.
A blog will not only increase the credibility of your brand but will also help you attract more organic traffic and sell more.
Also, creating a blog will allow you to form your community, where customers can give opinions, share experiences, and much more. The important thing here is that you add original content that's relevant to the product you are selling and include keywords that could help you position your e-commerce on the front page of the major search engines.
You could also try writing articles with stories that hook your visitors. Making them identify with the brand is an excellent strategy to convert them into customers.
To you can assess the "Blogs" section from the "Online Store" tab, you can add yours, choose a good title and write your content.
The interface allows you to create and operate a variety of sales channels.' These are some examples:
An online shop: this is your primary website, which can be hosted on your own domain.
Facebook: a tab on your Facebook page from which visitors can search and purchase your products.
Messenger: In Facebook Messenger conversations with customers, you can directly sell to them and also make provision for order and shipping notifications. You can also respond to customer inquiries and questions on Facebook messenger.
Buy Button: Using 'buy buttons,' you can integrate e-commerce features on any blog or website.
Amazon: Amazon helps in managing your Amazon listings as well as your Shopify items in one place.
Instagram: This enables you to create Instagram posts that viewers can click or buy from.
9. Integrate Tools that will boost your Shopify eCommerce performance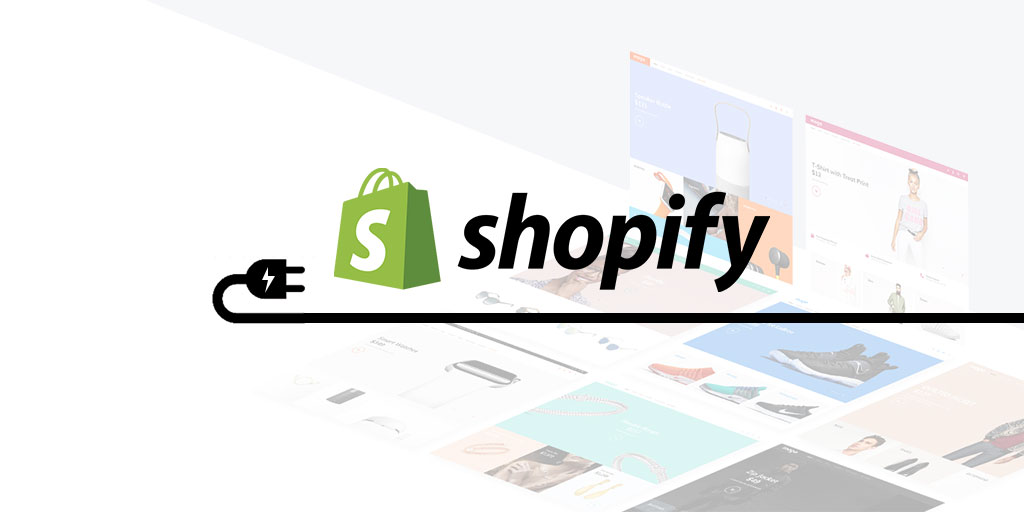 We know that you have fallen in love with Shopify and you will do it even more when you discover all the additional applications and tools for your eCommerce.
With these apps, you can expand the functionality of your eCommerce to the maximum.
It is true, some are paid. But it is also true that with the free ones you can do a lot.
Some of the available options you can explore include:
Yotpo: Reviews are vital to increasing sales. With Yotpo, you can manage the comments that your customers leave about your products and share them on your social networks. In this way, you will increase credibility and convey confidence to your potential customers.
Oberlo: If you have your own Shopify store, but don't yet know what to sell, Oberlo is your best option. You can import products directly to your e-commerce and start selling. In addition, Oberlo handles billing and shipping.
Kit: It's useless to have e-commerce if you do not receive traffic. And to receive traffic, you need to develop a digital marketing strategy adapted to your goals. With Kit, you can manage your ads and email marketing campaigns to attract more potential customers, even while you sleep.
SEO Site Audit, Benchmark Hero: Positioning your eCommerce among the top positions in Google should be among your priorities. With this tool you can improve the visibility of your store, through an analysis that will indicate what is working and what is not, to make the corresponding improvements and increase conversions.
Klaviyo: Sending specific email marketing campaigns according to the actions of your customers in your eCommerce is necessary to segment your email lists. With Klaviyo, you will be able to program and configure your campaigns and optimize your strategies based on the response of your clients.
Ways You Can Save Money on Shopify
If you want to use Shopify, there are a few things you can do to get the product at the best price.  When you sign up for the free trial.
When your trial period is up, pay for your plan on a yearly or bi-annual basis to receive a  cost reduction of 10% or 20% fee reduction.
If you can, ensure to use Shopify Payments as your main payment processor. Shopify always remove transaction fees via this payment mode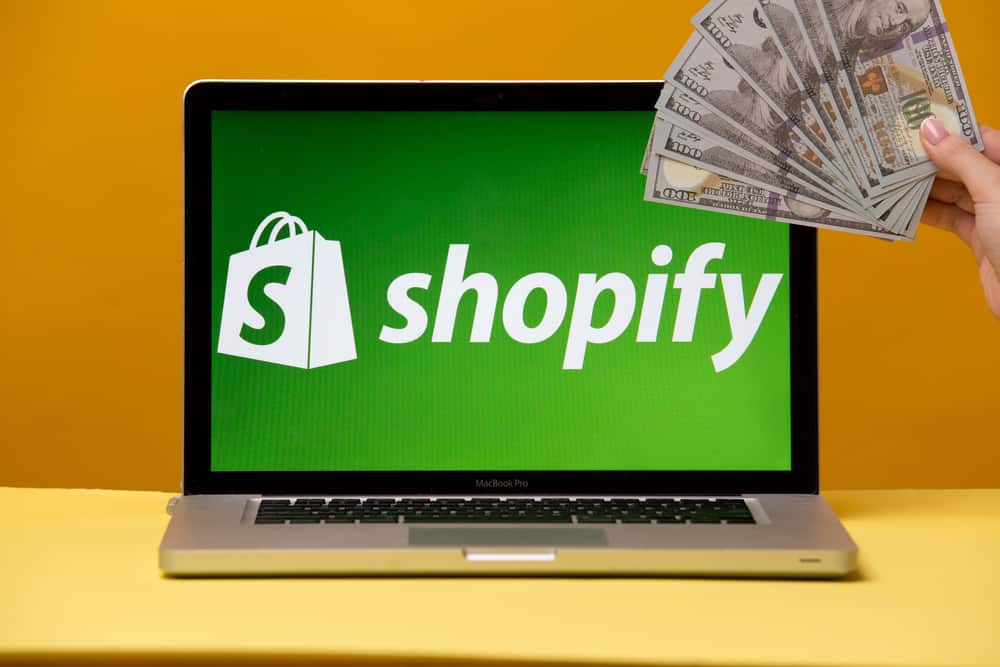 What Products Can be Sold on Shopify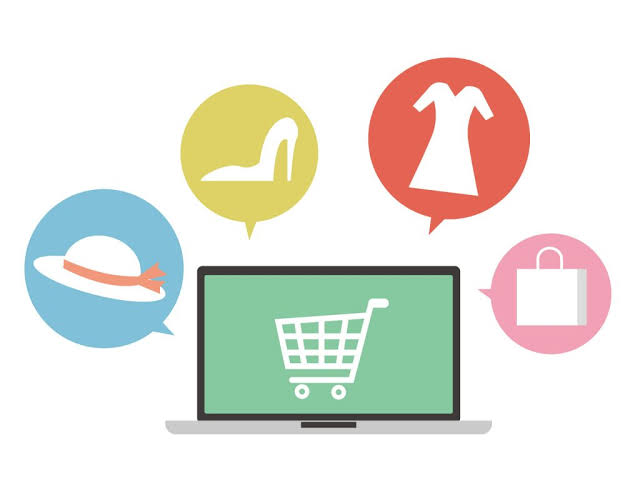 One of the great characteristics of this platform is that it allows you to sell physical products of all kinds. If you are a craftsman or a retailer, that doesn't matter as long as you can offer your product in great quality and people appreciate it.
However, you can also offer other things such as online courses, products, real estate rentals, or even digital downloads—the options are endless.
You can mix and run multiple products or services on the platform, for example, if you offer an online English course and it is a company, you can sell T-shirts or caps related to your teaching academy. You can also give offers or discounts on your courses. Other kinds of services you can render include memberships sites and inquire services. With the latter, it is a great possibility if you are a professional in a particular area. You can offer your consultations online.
Another way to sell on Shopify is what charities do, selling different products that end up in donations for a particular cause. Another product is that you can offer tickets for events. Of course, you do not need to print or send them physically. You can safely deliver a receipt to the email of the person who paid for your ticket.
As you can see, the options are endless to sell any of your products on Shopify.
Start Selling on the best e-commerce platform now!
What are the best products to sell on Shopify?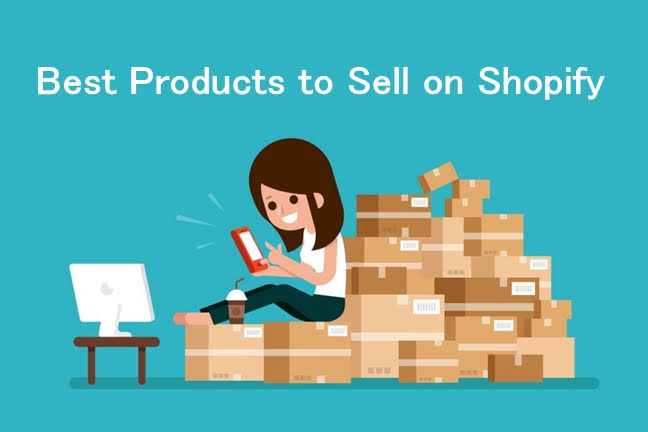 Many people ask this question often. What type of products should I sell online? What are the best categories?
I'll be answering all these questions and more in this section.
Before we proceed further, you should know that your selection of products can be influenced by different factors such as competition, market saturation, and the immediacy with which buyers want to obtain your products. Therefore, if you do not have your products or a clear idea of what you want to sell, before adding products to your store, it is advisable to review what you should and should not sell on this sales platform.
So first, I'll tell you what to avoid when trying to sell a product on Shopify and why:
Identical product to your competition, but at a lower price
Price competition is a factor that may be relevant, but it shouldn't be the only consideration you have when setting your prices. So, avoid falling into the trap of selling your product at a lower cost than your competition, as it could backfire and lead you to failure without even testing the sales potential. The reason for this is that people do not buy products just because it is cheaper, especially when they have not ascertained its value.
Although this situation is similar to low price competition, you should take into account when selling any product online that most of your prospective customers don't have prior experience with the product you want to sell. They haven't seen it before, which makes it easier to set the price for a higher return percentage. This way, you also avoid incurring additional costs, in case the product is returned to you.
Avoid selling products with sale restrictions such as cannabis, drugs, and even vitamins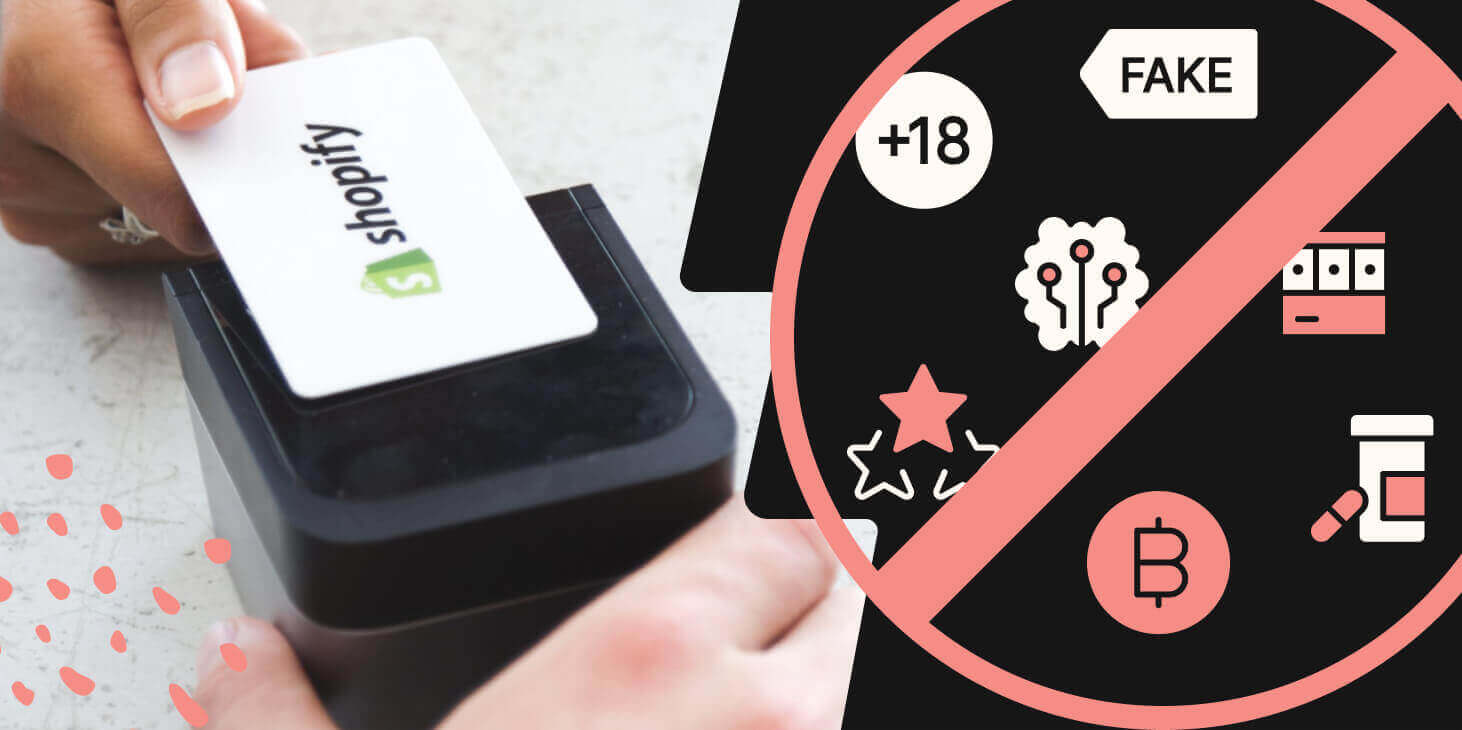 These product categories are self-explanatory, requiring certain permits, and are regulated, making them difficult to sell. Also, due to those same restrictions, they are difficult to advertise, which will limit your sales potential.
So, what are the products that shoppers are looking for online?
They can be high-demand and popular products (those that everyone wants), or niche products, which are the types that appeal to specific customers and are found within broader categories. A useful strategy is to offer a combination of products that allows you to appeal to a larger base of buyers.
Some categories you can explore include:
Clothing
Shoes
Hairstyling tools and beauty accessories
Crochet handworks
Electronic
Handheld mobile devices
Books, movies, and games
Cosmetics and body products
Wallets and accessories
Auto accessories like upholstery and car seat covers
Food and drinks
Lingeries and other body accessories
Toilet and bathroom accessories
Kitchen equipment
Audiobooks and PDFs
Home equipment
Sports and outdoor
Home décor and lightenings
Toys and baby products
Hobby Products
DIY, gardening, and pets
Already have an idea of what sells best on Shopify? Start your e-commerce journey now!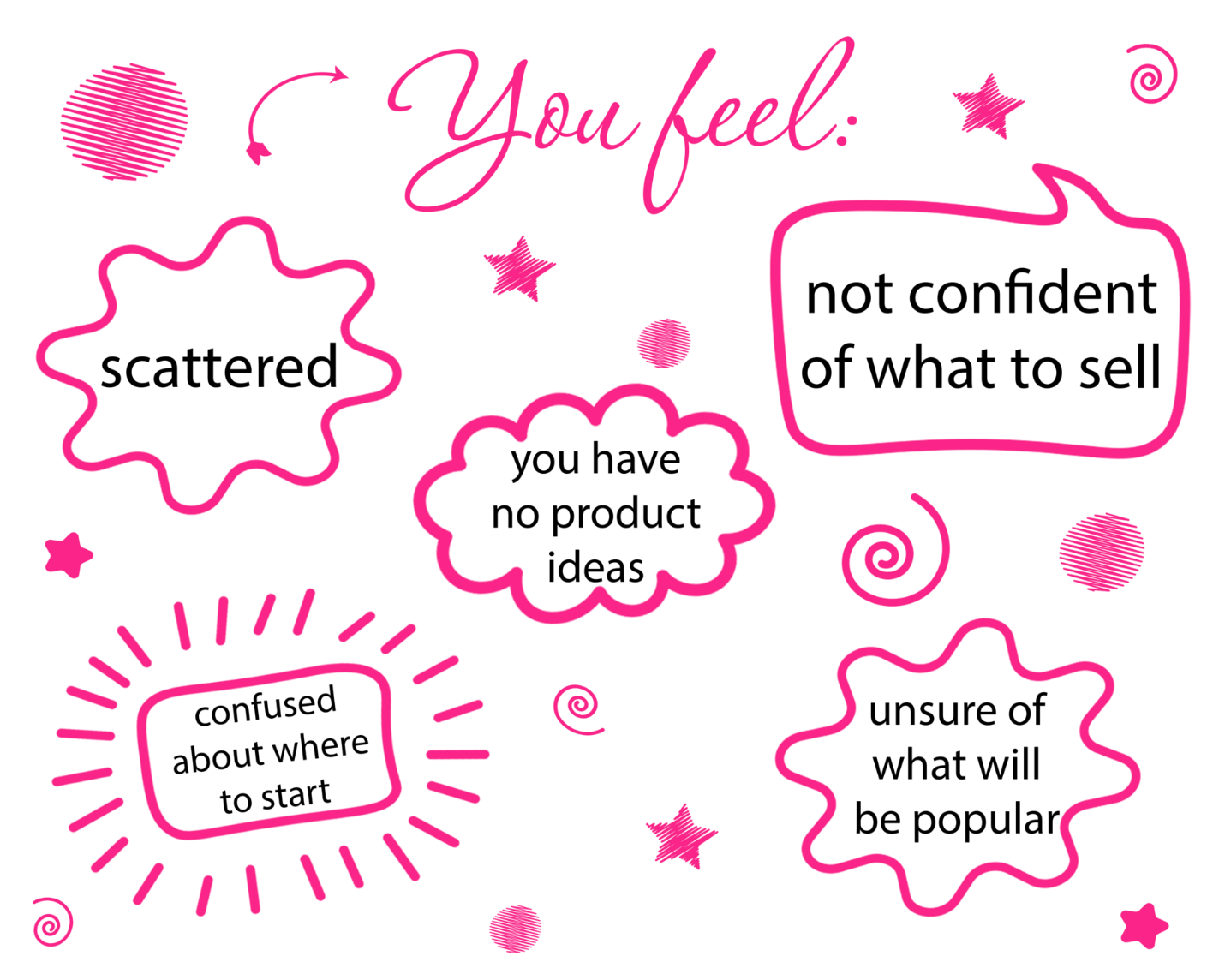 How Much Can You Make from Shopify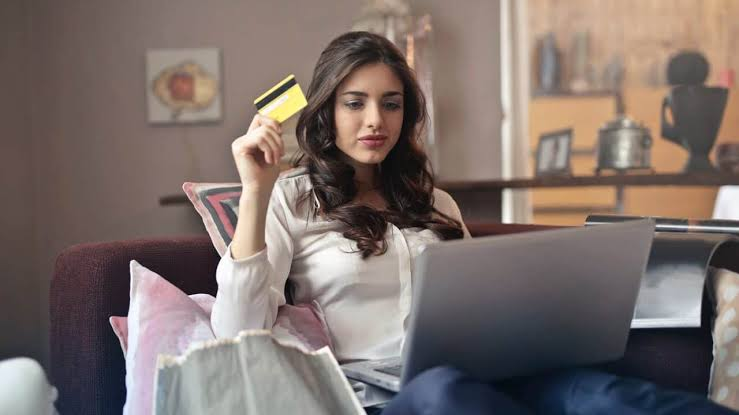 Today there are thousands of Shopify store owners making big money on Shopify. The amount varying from one store owner to another. There's no definite answer to this because there are several factors that influence how much profit you can have with a store.
To answer the question on a statistically based report, on average, you can make between $1000 to $1500 per month with the right product, proper planning, and marketing strategy. This figure can rise to $10,000 monthly if you combine selling your product with dropshipping.
Sell Products Online with Shopify!
How to Make Your Shopify Store Successful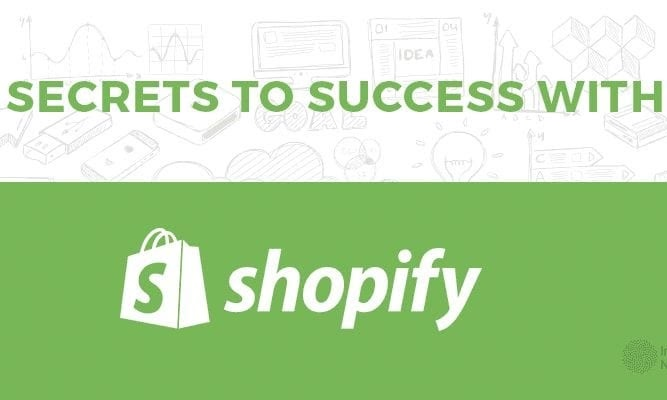 These are some of the tips that can make your Shopify store more successful and profitable.
Choosing the right product for your niche: This is the most important part for you to be successful with your Shopify store. Your store can be very beautiful but if it does not have a winning product, you will not be able to succeed.
Promote to the right audience or niche: Most people use Facebook Ads or Instagram Ads to send traffic to their Shopify store. But, Is the people visiting your store through your marketing campaign the kind of people who would be interested in what you're selling? The better your audience, the better your sales will be. You can also use traffic generated by influencers, just make sure they are people who use the product you are recommending.
Setting the right prices: You must understand the margin of your product, after the cost of the product, logistics, and marketing. Many people fail because they have no idea of the cost structure of their product. There you should include all operating expenses associated with the product.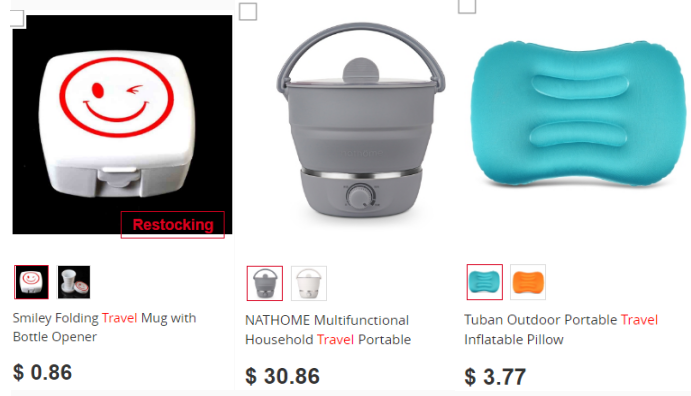 Shipping time: One of the most common mistakes of people who choose the way of dropshipping is that the product takes 15–60 days to be dispatched from the country of origin to the country of destination. If it takes too long, you can have annoying customers and consequently negative reviews. You must be clear about your shipping times so that your customers know in advance and do not have different expectations than the actual shipping times.
Customer Service: Many people overlook this, but you must treat your customers the way you would like to be treated. If they send you an email, reply as soon as possible. Honesty is important too, if you made a mistake, face it and communicate it. This will help prevent your customers from returning products or charging their cards.
Build your credibility and reputation as a brand: People like to buy on Amazon because they trust customer service and know that they will respond to any eventuality. That translates into "feedbacks" or reviews. the better reputation you have, the more customers you will have.
Make your shop mobile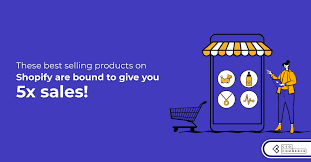 Most internet users spend more time on their mobile phones than on computers. Hence, you need to make sure that the theme you are using for your Shopify store is mobile-friendly. It will be important too to create a mobile and ios app for it. However, if you cannot do this, make sure your online store is friendly so pages can load faster. Mobile traffic ios are generally higher than desktop traffic. The benefits of making your store mobile-friendly are that you drive more sales using mobiles and visitors are less likely to go away from mobile. More google searches that are mobile specified, your website will rank higher, besides, customers add products to cart easily in mobile and they report a better user experience in mobile.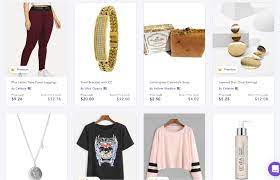 This suggestion may appear a lit bit off the hook but you only need to try it and realize what we are saying. If you want to make more money through Shopify, consider selling more products. This is an obvious tactic that is far from novel. When Amazon was first starting out, it used this exact strategy to outperform physical bookstores.
Do you know how he did it?
In the late 19th and 20th centuries, most people bought paperback books from the store.
Regrettably, these stores could only supply a limited amount of books, meaning that people's choice of books where severely limited and they will frequently be in lack their desired titles amidst the stress of visiting the bookstores all the time, most of them waited for days or months to get these books. Amazon founder came in to save the day by developing a website where every known title was sold even those that were considered extinct.
You can find out more products to sell by sitting down to research how you can group your products and what complementary or similar products you can launch to satisfy your target audience. As people are browsing through your site, they are seeing more useful and appealing products to buy
You can find popular products that sellers are selling well. Search Amazon through customer reviews and find some obscure products that people love.
To begin, you must thoroughly research your options and ensure that you are flexible in what you sell. Always ensure that whatever you're offering is highly relevant to your brand, and at the same time, do not restrict yourself.
Build a successful e-commerce store within minutes with Shopify!
Conclusion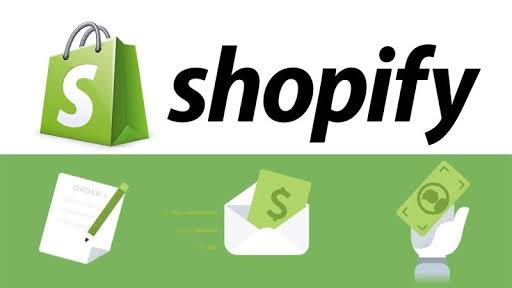 Building a profitable online business takes time, and failure is part of the way. Yes, successful Shopify sellers didn't start in a day. The good thing is that you can learn with each failure and forge towards success as you go on.
Remember to always be responsive on your social media. Replying to people's comments on your post is a great way to build communication and potential clients. You are also telling your customers that you are listening to them.
There are many advantages of having your store with Shopify since you have absolute control of your inventory and your audience. With Shopify, you can start thinking out of the box and break the schemes of traditional e-commerce. You can also integrate your store with your social networks and take your sales to the next level.
And, what I like most about the platform is that it's always innovating and updating its tools for the benefit of its customers—clients like you and me.
E-commerce continues to grow and will continue to grow in the coming years. The sooner you can explore and test the faster you will learn and succeed in this fascinating online world.
Websites