Last updated Aug. 6, 2023 by Favour Chinaza
How to Start An Ecommerce Business in 9 Steps
Things are changing in this day and age. More and more people want to be their own boss and decide their own fate.
The internet makes it easier than ever to reach this goal, and shopping is an exciting way to get there. Still, it can be very hard to figure out how to start an online business that will be successful enough to make money.
There is a lot of information to sort through and a lot of e-commerce lingo to learn, so you need to plan an action to decide how to use your resources as you make your own e-commerce business plan.
One of the best ways to make money online is to open an online store. This is because the eCommerce business is growing so quickly. Your online business will be easy to grow because it won't be limited by store hours or location.
Also, you don't need any technical skills to make an online store because there are so many eCommerce tools and site builders out there today.
What Is An E-commerce Business?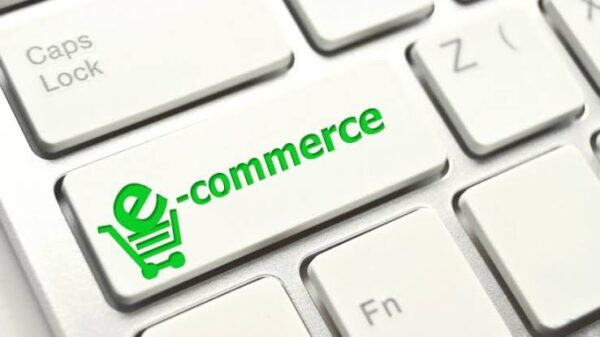 A business selling goods or services to customers online is called an e-commerce company.
E-commerce businesses can be as small as home-based or big as those that make millions of dollars.
With a good e-commerce plan, business owners can reach customers worldwide while keeping costs low.
Business-to-business (B2B) and business-to-consumer (B2C) are popular online business methods.
B2B sellers focus on selling products other businesses may need, while B2C sellers focus on selling goods to shoppers (or the end customer).
Good Read: How To Start A Woodworking Side Hustle Now
Why Start An E-commerce Business?
E-commerce is doing well and growing, and you can still join in. Morgan Stanley says e-commerce accounts for 22% of sales ($3.3 trillion) and will probably hit $5.4 trillion by 2026.
If you want to, you can sell goods online as a full-time job or a side job:
Get paid to do nothing.
You can make your schedule and be your boss.
Use the internet to work from anywhere.
Have a good chance of growing quickly as more people shop online
Add more goods or categories to your business to make more money.
Websites like Etsy and Amazon that let you sell things are here to help you grow by giving you tools, services, and the chance to reach millions of buyers worldwide.
Before You Start an E-commerce Business, What is Your Business Strategy?
As a new business owner, the first step on your eCommerce journey is to figure out what kind of business you want to run.
Knowing the different types of eCommerce before you start your online store can help you figure out the starting budget, inventory, and possible suppliers.
Dropshipping
For example, people with little money should choose the dropshipping company model. This is because doing so outsources supply chain operations to third-party suppliers.
These suppliers will ship the product straight to customers, so you don't need your own physical inventory. If you want to opt for dropshipping, learning how to start a dropshipping business is also a good way to start an e-commerce business.
Wholesalers
On the other hand, wholesalers buy goods from makers and resell them to retailers. This choice costs more money because you have to buy more goods and rent a warehouse to store them.
Private labelling
Private labeling is for you if you want to make something new and sell it under your own name. This plan also needs a bigger budget for the costs of making and customizing products.
White labeling
On the other hand, white-label businesses take a product that already exists and sell it under their own name. It's different from private labeling because you don't have anything to do with making the goods.
However, To Start An E-commerce Business in 9 Steps
Step 1. Choose a Product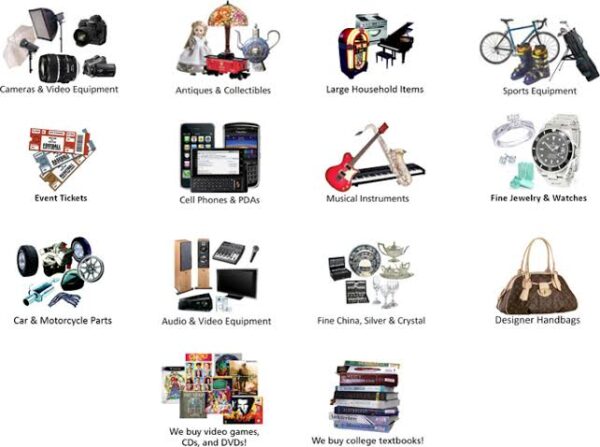 There's nothing wrong with having an online store as big as Walmart or Amazon, but you have to face the fact that the product market is already full.
So, if you want your e-commerce business to be successful, you should start with one area or product and ensure you choose or create a brilliant product that makes money.
This is because, if you're new to the e-commerce business, it's easy to lose focus if you try running multiple shops.
Here's why, as a beginner, you should start a one-product or niche e-commerce business:
Better Focus: When starting an e-commerce business, it's easy to get distracted by everything. And I'm sure that's not what you want.
So, if you don't want to be stressed out by having to deal with the descriptions and pictures of many different goods, choose just one.
A business selling only one product will let you focus on what's important. You can always add on in the future.
Better Marketing: You know that marketing gets people to buy your goods. But as a beginner, how do you market a business that sells more than one thing?
There were many parts to marketing. You'll need to know your customers, decide how to position and talk about the product, do a market study, and keep an eye on the results.
How do you do all of that for different goods when you're just starting out?
The main thing to remember is not to think about selling everything and anything. Choose one product as a starting point.
Define Your Target Market
A target audience is the group of people you want to sell your goods to. If you want to start an online business, you need to know a lot about your ideal customer. This will be the basis of your marketing plan.
Personalize Your Products
Personalizing your products and marketing plan for your audience will also help you make more sales, as 30% of online shoppers are willing to switch to a company that gives them a tailored experience.
Also, if you don't know your audience, it will be much harder to make a campaign plan that appeals to them, which will cost you time and money.
Start with a market study, whether you're a new business owner or already have stores. Assessing market demand in your business is a good way to make sure it is profitable or find new market opportunities.
Know the Market Size
Find out about the size of the market, its prospects, the growth rate of the industry, and its trends.
Google Trends and other keyword research tools can help find out what customers want by showing which keywords they type into search engines, where they look from, and when.
When researching your target crowd, you may want to divide your customers into groups based on the following:
Demographics. They include the person's gender, age, marital situation, level of education, and job.
Psychographics. What a person's personality, interests, beliefs, and way of life say about them.
Behavior. This means watching how customers act, such as how much they spend, how well they know about a product, how loyal they are, and how they connect with a business.
Geography. This includes the country, state, area, province, town, or zip code.
Create a Buyer Persona
Put this information together and make a "buyer persona" to learn more about your possible customers.
It's a picture of your ideal customer, which will help you figure out how to talk to them and how to create and market your business.
People who already have physical stores usually find it easier to figure out who their internet store is for. Here are some more things to do:
Give customer reports to people. Surveys are a great way to learn more about the types of customers you have. Follow up with a chat to find out what they don't like about your business and what it's missing.
Analyse competition. Look up competitors who sell similar goods and study their customers since you'll probably be going after the same people. Use tools like Similarweb to find rivals and learn more about their performance.
Check the quality of your goods or services. Make a list of their features and benefits to determine who would benefit from them.
Step 2. Conduct a Product and Market Research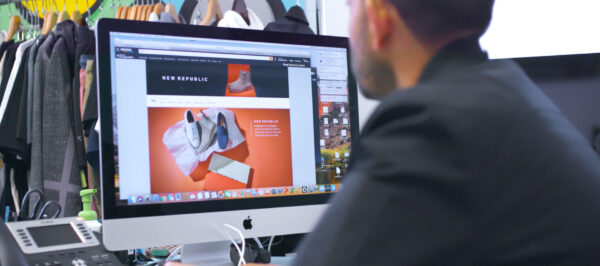 If you have thought of a product/service to sell, it's time you evaluated everything about it. This enables you to know what you're getting into and how you can be different from the many businesses.
Here are questions you need to answer as you conduct your research:
1. Is the Product easily sourceable, and is it available locally?
If you want to run a long-term e-commerce business, your products will need to be something you can easily source at an affordable price.
And make sure that your product isn't something consumers can easily source without going online.
2. Is there a demand for the product? Knowing the level of demand for your product sets your mind in a realistic lane.
You can use SEO tools like Ahrefs and SEMrush to search how many times people search for your product.
JungleScout also lets you view profitable products. With it, you can also estimate your number of sales and look into the activities of your competitors.
3. What's my product's selling price?
When fixing a product price, you'll have to consider factors such as the costs of production, product markup, competitor's selling price, customer purchasing ability, and government regulations.
4. Are my product easily shippable?
Free shipping is now a market trend. So if your target market is in a location far from you, you'll need to consider your product size and weight.
So if shipping costs can be added to the product's price without affecting your margins.
5. Who are my competitors?
You have to know who your competitors are, what they offer that makes them different from each other, and if your market is saturated or competitive.
Research is integral to the success of your e-commerce store. Once you have chosen your products, look at competitors and what they are doing.
Do your competitor Analysis
Here are a few things to pay attention to when doing a competitor analysis:
What is their business model?
Are they selling multiple items or just one product?
What social media channels do they utilize?
Who is their target market?
How do they push sales? (e.g., paid social, PPC, SEO, email, etc.)
Competitor analysis can lead you to identify better products to sell and give you a great understanding of how to launch an online business.
It can also help you avoid dropshipping mistakes entrepreneurs often make with product selection.
With the help of Google searches and SimilarWeb, you can discover your competitors.
6. Who are my customers?
Identifying your target customers' expectations, problems, and interests saves you from many mistakes.
If your product targets the older generation, you'll need to be careful about your language when marketing.
If your eyes are on teenagers, your products must be affordable since most teenagers have no income source or credit cards.
When researching your target audience, look into their location to know if your product is what they need, their demographics, and their online purchasing ability.
Additionally, you have to know the government restrictions placed on your product. You also need to know if your product is durable, seasonal, consumable, or disposable.
How to Find Product Ideas for Your E-commerce Store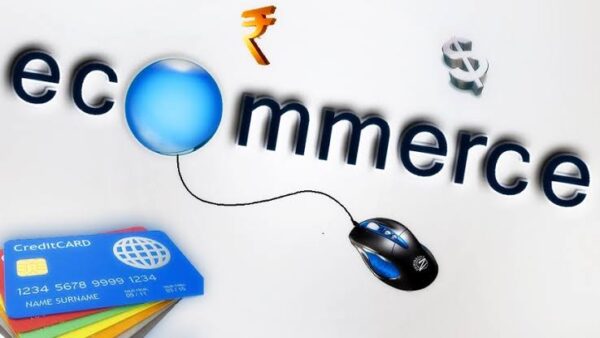 Here are some ideas for products that you can sell in your online store:
Think about your interests or business skills. Choosing a product you know a lot about or are interested in can help you improve customer service and strengthen your marketing efforts.
Check out the goods that sell the most on online marketplaces. You might get some ideas by looking at the most popular items on big eCommerce sites like Amazon, eBay, and AliExpress.
Since many web shoppers want them, they are more likely to make money. Just make sure that the goods fit your niche.
Using Data From Google, like Keyword Planner: This is a great way to find out how hard it is to rank for different keywords in your area and how many people are looking for things that are similar to what you want to sell.
Look at Google Trends: You can use this free tool from Google to find out if people are becoming more interested in your field, less interested, or if it is about the same. You may want to think again if it's falling like a rock. Check out this list of popular items if you need some ideas.
Read customer reviews: Negative reviews can help you determine what a brand's product is missing and find a way to fix the problem.
Look into trends; Investing in goods that are popular at the moment can be very helpful because it gives you a chance to become a market leader quickly. Still, make sure that there is a steady desire for the product.
Use tools like Google Trends, Ecomhunt, and Trend Hunter to learn more about products and reduce your choices.
What to check for before you pick a product idea for your E-commerce Store
Once you have a list of ideas for products, think about these things:
Quality of a product: Choosing a high-quality product is important if you want to build a good reputation for your business, keep your customer's trust, and make more money.
Product ROI: Consider the costs of running your business when setting prices for your goods.
Selling Regulations. Check to see if you need special licenses to sell online. This is usual when selling things like food and medicines.
Shipping. Make sure your product is easy to ship. Sticking with non-fragile, lightweight items is best to reduce shipping risks. Also, try to keep costs low and add them to the prices of the products since 73% of customers are more likely to buy from online shops that don't charge for shipping. You can also outsource shipping to some of the best product fulfillment services.
Step 3. Decide on a Business Name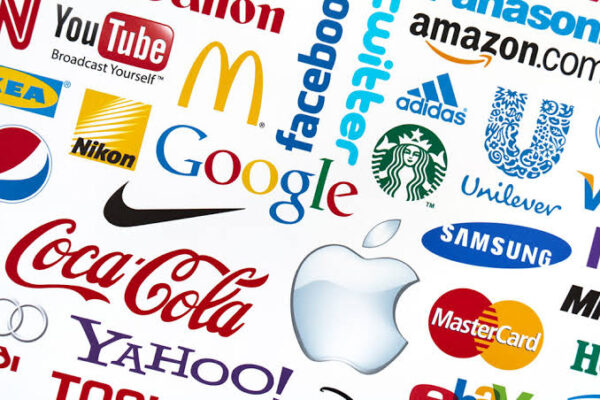 When deciding on a business name, you have to settle on a name that's simple, memorable, and fits the brand image your business will push out.
Whatever name you give your business becomes your identity, and your identity speaks volumes to anyone even before they look through the products you have to offer.
Tips for Choosing a business name for your E-commerce Store
Here are 5 tips for choosing an e-commerce business name.
Make a list of the Names used by your Competitors
This is a secret that works really well when choosing a brand name.
If you make a list of the brand names used by your potential competitors and look at it from a customer's perspective, you will gain insight into what their name conveys.
Also, you will know the pattern you can use when choosing a name. Inspirations will arise as well.
Write out any Idea that comes to mind
When thinking of a brand name, it's normal to find yourself voicing out random name ideas that come to mind.
These ideas may sound wacky at first, but writing them down will help trigger another beautiful idea.
Because everyone thinks differently, you can seek the help of your close friends and family. You may never know what brilliant brand name idea they may come up with.
Additionally, their ideas could be an inspiration.
Customers are bombarded with names of different brands on a daily. So if you want your brand name to get stuck in the head of your customers, keep it short, catchy, and simple.
This will increase your chances of customers returning to your e-commerce business. If thinking up a brand name isn't your kind of thing, you don't have to worry too much.
There are name-generator tools that can help you in that regard. And the best of them include Shopify, Namesmith, businessnamegenerator.com, Jones, and more.
Step 4. Get Business Permits, EIN, and License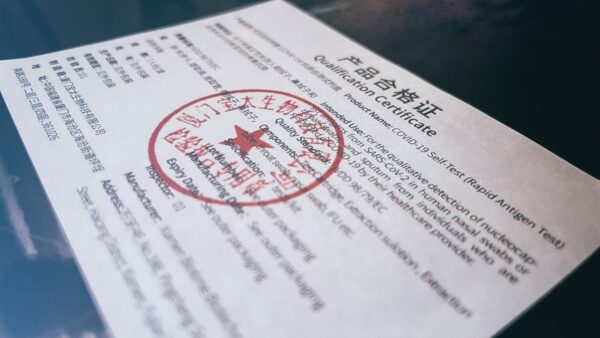 Whether you run an online store or a brick-and-mortar store, it's important that you get a business permit, license, and Employer Identification Number (EIN).
This lets the government track your tax revenue and prevents you from paying heavy fines.
What is an Employer Identification Number? How do I apply?
Employer Identification Number (EIN) is a nine-digit number issued by the Internal Revenue Service (IRS) to businesses to easily identify them for tax reporting purposes and tax filing.
Steps to Get an Employer Identification Number
1. Check out your Eligibility Status: To get an EIN, you must be a United States or US territory resident. You must also have a valid social security number or taxpayer identification number.
2. Get the Necessary Information: On the form which will be issued to you when you apply, there is information that you'll need to provide.
They include:
Legal name, state of residence, and social security number
The type of entity your business is applying as.
Purpose of applying.
Number of employees you have.
The date you started your business.
Description of the product/service you offer.
Number of employees to be expected from your business.
The PDF version of the IRS SS-4 form, which is available online, has the information you'll need to provide.
3. Send your application online, by mail, or by Fax: After getting the necessary information needed, you can choose to apply for it online, by mail, or by fax.
It's easy to send in an application, but the online application is only available from Monday to Friday. Visit the official IRS website to send in an online application for EIN.
What is a Business License? And How to Apply for it?
Business licenses are permits given to you by the government to enable you legally run a business within their geographical jurisdiction.
How to Apply for Business License
First, you need to know what kind of business legal structure your e-commerce business will adopt.
The different business legal structures include Sole proprietorship, Limited Liability Company (LLC), Non-Profits Organization, and Partnership.
Secondly, you need to research the type of license your state and local authorities give out. Some types of business licenses you may need include sales tax permits, signage permits, and health, environmental, and safety permits.
With your taxpayer identification number and EIN, you can contact your state or local SBA to get the Business Licence application form.
Step 5. Choose an E-commerce Platform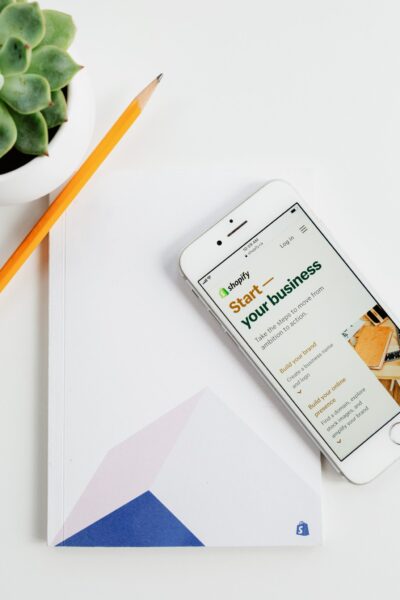 With your business permits and licenses available, you must choose an e-commerce platform to host your e-commerce business.
There are hundreds of e-commerce platforms in the market. And the best among them include Shopify, BigCommerce, Wix, Magneto, and Squarespace.
An eCommerce website builder is an ideal solution for small business owners and beginners who want to set up their online stores quickly and easily, as it comes with built-in tools to simplify the process.
For instance, users can add a shopping cart, products, or a checkout page in no time using pre-made eCommerce templates and a drag-and-drop editor.
Moreover, builders integrate with various shipping solutions and online payment options.
Additionally, website builders take care of the technicalities of setting up a website, including web hosting, maintenance tasks, and security protocols. Some notable website builders include Magento, Shopify, and Hostinger Website Builder.
Hostinger Website Builder offers integrated payment options, inventory management, built-in booking options, and SEO tools and is included with all web hosting plans.
While an online store builder is easy-to-use and cost-efficient, it might be limited in terms of site customization and development, making it less scalable than a CMS like WordPress, Drupal, and Joomla.
Although a CMS has a steeper learning curve, it is the more suitable option for creating a large-scale online store website and for those who want more control over the site.
These e-commerce platforms are user and mobile-friendly, and they let you create and launch an e-commerce store, customize your store's design, receive payments through multiple options, manage inventory, and ship orders.
Here's a short review of the top four e-commerce platforms suitable for you.
Shopify's price plan ranges from $29 to $299 per month, and it offers unique features such as Abandoned carts recovery, unlimited product allowance, Shopify point of sale, unlimited bandwidth and storage, discount codes, and auto-calculate shipping prices.
Additionally, Shopify allows you to create and integrate gift cards with social media platforms. Shopify also offers fulfillment services, dropshipping, and reporting/analytical services.
Shopify has a free plan in case you want to play around.
BigCommerce's pricing plan ranges from $29.95 to $299.95 per month, and it offers no free plan. Instead, it provides a 15-day free trial period that enables you to gain insight into the unique features of BigCommerce.
Some unique features of BigCommerce include unlimited bandwidth, storage, and products, payment and inventory management, bulk pricing, Abandoned carts recovery, coupons and gift cards, product videos, single page checks out, SEO optimization, and more.
Wix offers an e-commerce pricing plan that ranges from $17 to $35 per month. It also offers a free forever plan.
Wix's e-commerce platform has advanced features such as multichannel selling, multiple currencies, dropshipping, automated sales tax, unlimited products, online booking, ticket and event management, order takings, and multilingual sites.
With e-commerce features, Squarespace has a monthly pricing plan ranging from $23 to $49. Squarespace's e-commerce plan offers features like product variant features, unlimited products, inventory management, digital product sales, and more.
WordPress, for instance, offers thousands of plugins with various functionalities, from improving site performance and security to creating an online store.
The most popular eCommerce plugin for WordPress is WooCommerce. Various WooCommerce themes already include product, checkout, and shopping cart page layouts, streamlining the customization process.
Moreover, it offers essential extensions for eCommerce websites, like shipment tracking, product add-ons, multiple payment solutions, and a sales tax calculator.
Note that choosing a CMS requires you to find reliable web hosting. We recommend selecting a managed Best WordPress hosting plan since you will get optimized performance and features for your WordPress site.
If you prefer using a different CMS, like Joomla, opt for Hostinger's Joomla hosting. Packages for Drupal or PrestaShop are also available.
Step 6. Create a Shop and Design it
After picking an e-commerce platform that ticks all your boxes, the next step is creating and designing a shop. Whichever platform you choose, there are some elements to consider when making your website.
It only takes 0.05 seconds for visitors to form an impression about your site, making site design a crucial aspect of your online store.
To design a visually appealing site, you can hire a web designer or take advantage of the variety of themes and templates available on your chosen eCommerce platform.
When choosing a theme for your eCommerce store, ensure it's responsive, easy to navigate, and fast-loading.
Once you find one that matches your needs, adjust the visual elements to fit your business branding. This includes customizing color schemes, fonts, and text sizes and experimenting with page layouts.
The design you give your e-commerce store can make or break your store. So tread with caution. If you can't afford to pay for the services of a web designer, this article got you covered.
Tips on How to Create an Impressive E-commerce Website Design
Don't go overboard when adding elements to your store; keep things where customers can see them.
A customer only wants to find the right icon in an easy-to-find position. So make your store an easy-to-navigate store, straightforward, and hassle-free.
As you stay different and original with your designs, remember that your designs must align with your brand image.
Customers want a consistent brand. If you sell kid toys, your store's only expected to have a catchy and colorful interface. And if you sell classic bags, then go for an elegant outlook.
Embed High-quality Images
The image of your product speaks volumes. There is a high chance that your consumer won't read your product description.
All they are after are the images of your product. So, captivate them with a high-quality image.
A review section where customers can drop their ratings for a product they purchase is important to consider when designing your store.
What are the Important Pages to Create for Your E-commerce Store?
Your online store should include the following pages to provide a good customer experience and drive conversions:
Products. Provide pricing, size, and availability information.
Shopping cart. Displays all of the things the customer wants to purchase and delivery costs. If you run promotional deals, include the ability for customers to enter their promo codes here and suggest relevant products to enhance online cross-selling.
Checkout. Before finishing the transaction, the buyer enters their payment information and reviews the products and shipping details.
Order confirmation. This page can be used to display a thank you message as well as options for changing the order.
About. A well-written About Page makes it easier to interact with customers. To gain clients' trust, share your purpose, beliefs, business model, or the story behind your company.
FAQ. Answer typical consumer questions about product usage, refunds, exchanges, and shipping.
Contact. Provide clear contact information for clients who have questions or concerns. Include your physical address and all sales channels if you sell things on Pinterest and other marketplaces or run a brick-and-mortar business.
Policies. For example, creating privacy and return policy pages can protect businesses from liability while helping customers define their expectations.
Shipping. Include the shipping costs, terms, carriers, zones, and delivery restrictions.
Most popular eCommerce website builders and platforms, such as WooCommerce and Hostinger Website Builder, have templates for each page, making setting up your online store even easier.
How Do I Optimize my E-commerce Store Product Page
Ensure your product pages are visually appealing, helpful, and professional when creating an eCommerce website. This will assist you in attracting customers and increasing sales.
We recommend including the following items on your product pages:
Product title. It makes it easier for customers to find what they're looking for in your catalog. Keep it brief and concise, as additional information may be found in the product descriptions.
Product descriptions. In an entertaining manner, describe the product costs, variants (such as materials, sizes, and colors), and benefits.
Visual media. Add high-quality product images, videos, or GIFs to improve the sites. Use appropriate lighting and a stable aspect ratio to produce the greatest effects.
Product category. It aids in catalog organization and makes other products more visible. Add filters such as sizes, pricing ranges, colors, or materials to help buyers quickly find what they want.
Shipping costs. Inform visitors whether your delivery prices are free, flat, or changeable.
Connect a Payment Gateway to Your E-commerce Store
It is critical to provide customers with a smooth checkout experience. If the process is too long and confusing, around 17% of shoppers quit their purchasing basket.
Integrate your website with a payment gateway to speed up the process. It employs data encryption to secure sensitive card data from fraud and theft and adheres to Payment Card Industry (PCI) security requirements.
It also stops payments from expired credit cards and closed accounts from being processed. The majority of best website builders and eCommerce plugins support a number of payment gateways.
Hostinger Website Builder, for example, integrates with multiple payment gateways, allowing you to accept payments worldwide, making your online store accessible and expandable.
Consider the most convenient solution for your target audience when selecting the best payment gateway for your online store.
If your business expands, you can add different payment gateways to enable extra payment possibilities, particularly if your shop serves an international audience.
Step 7. Source for Your Products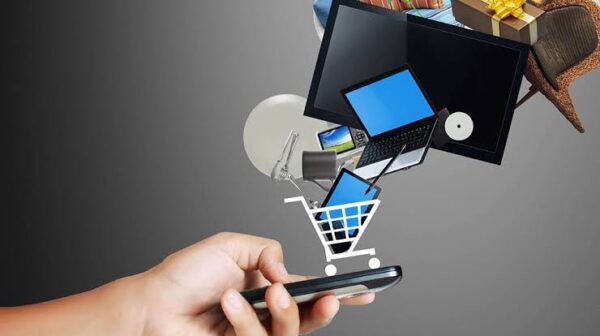 After creating and designing your website, it's time to source the products you want to sell.
Finding trustworthy suppliers is as important as choosing a product idea. No matter how good a product idea is, partnering with unreliable suppliers can jeopardize your business.
When choosing one, it's easy to get tempted by low-cost fees. However, price shouldn't be the deciding factor. Instead, look for suppliers who ensure high-quality products and on-time delivery.
Attending industry events and exhibitions where you can directly examine products and services is a great way to start your research.
Alternatively, check out supplier directories like SaleHoo, Alibaba, and AliExpress. Consisting of thousands of registered global manufacturers, these platforms speed up the search process.
You can also look up suppliers on Google. Entering specific keywords increases the chance of getting more accurate search engine results, so including your niche and location is a great practice.
For example, try searching for "[niche] supplier in [location]" or "[niche] wholesale supplier in [location]."
Or, use keywords like "factory" or "manufacturer" and combine them with a product name or source materials.
Moreover, online forums like The Manufacturer Community can be a great place to find supplier information. Take a look at threads that discuss the type of product you're looking for or manufacturers in general. If there's none, you can also start one yourself.
If you are the producer of your products, you can go ahead to upload images of the product you offer to your store.
But if you are not the producer of your products, the guideline below will help you as you begin your product-sourcing journey.
Ways to Source Products to Sell Online
Work with a Dropshipping Supplier
One easy way to run an e-commerce business, even without having a stock of goods, is to become a dropshipper and work with dropshipping suppliers.
As a dropshipper, you must upload a product to your e-commerce store and market it. Whenever a customer orders the product, the dropshipping supplier sends the goods to the customer.
The job of procuring, storing, and shipping becomes that of the dropshipping supplier, not you.
A popular app that automates the process of dropshipping is DSers – a Shopify app.
This Dsers app assists you in sourcing products. With this app, you can browse through AliExpress for goods you want to sell and then import the goods into your Shopify store.
Once a consumer makes an order, DSers automates the whole process; all you have to do is to verify the order. The dropshipper will ship the goods to the consumers.
If you're adamant about wanting a product that carries your brand name, you can contact the manufacturers and have them produce a product with your label.
This option gives you control over the packaging and features of the product.
You can also contact manufacturers for their white-label products if you have the resources for a private-label product.
Buying products in bulk from wholesalers is a great way to accumulate profits. But one of the downsides to this option is that you don't get to brand the products.
Nevertheless, it's a hassle-free way to source products. Some popular B2B marketplaces where you can find wholesalers include Alibaba, Global Sources, DHgate, Thomas, and more.
How to Verify Your Suppliers
Once you've compiled a list of probable product providers, undertake these procedures to guarantee their dependability:
Find reviews. Look up the supplier's name on Google and social media platforms to see if any posts can provide you with information about their dependability. Including terms like "ripoff," "scam," or "fraud" can help speed up the process of weeding out untrustworthy vendors.
Contact the supplier. Call your potential provider during business hours to confirm its validity. Be wary if they do not answer the phone or do not provide appropriate replies.
Verify the address. Check Google Street View to ensure the address is correct. Look for a business logo or name on the building.
Check for licenses and certifications. Request a copy of the supplier's business license to ensure they have the right qualifications. Use the license number to conduct additional research.
Pose questions. Learn about the company's history and the services it offers. Before placing an order, inquire about operational specifics. Product availability, prices, minimum order quantity, delivery, payment methods, discounts, and return policies are all covered.
Request product samples. Request samples before placing a large order to confirm product quality.
There are procurement software dedicated specifically to sourcing things if you want an easier way to do so.
Figure Out Order Fulfillment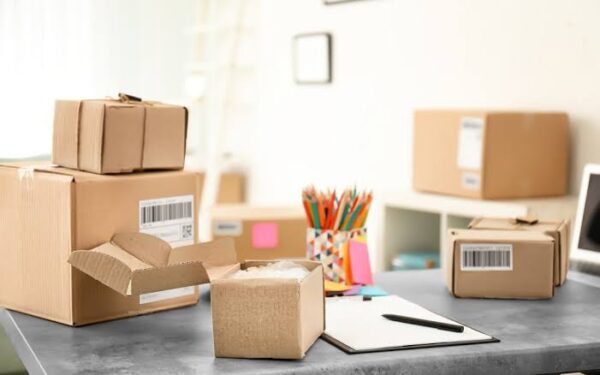 Order fulfillment is the process of getting the things that people have bought to them.
Most e-commerce website builders have the ability to print shipping labels, which is the first step in the process of fulfilling orders. Some also let customers add shipping costs to their items when they check out.
If you decide to handle order fulfillment yourself, find out how much shipping costs so you can plan.
Try to find an online store builder that makes shipping easy, or look into 3PL Companies for e-commerce logistics or shipping software providers like Shippo.
Also, keep in mind that e-commerce can help you reach people all over the world. Make it clear on your website if there are any places you won't ship to.
If you don't want to handle order fulfillment, you can send it to an e-commerce fulfillment center or use a service like Fulfilment by Amazon.
Fees for fulfillment services rely on the size of your products, how far they're traveling, and how much you're shipping.
Step 8. Create a Business Plan and Goal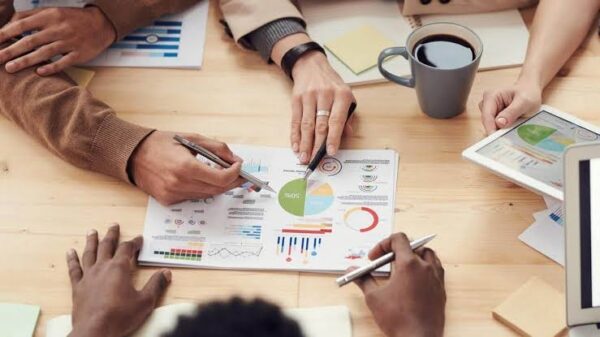 Now that you're ready to launch your e-commerce store, you need to be clear on your plans and goals.
Every business, whether online or offline, needs to have a set target and goal to enable the smooth running of operations.
So take a look at your budgets (if you don't have any, create one), and identify any lapses. Also, write out your business goals. This will give you a clear understanding of where you are heading.
As you state your business plan, here are questions you should answer:
1. How much capital do I require to start up my business?
2. What is the size of my business?
3. How many changes will I encounter in the next two years?
4. What is my marketing strategy?
5. What is the size of my target market?
6. What problems do I stand a chance to encounter?
7. Who are my competitors? And how did they find success?
8. How Saturated or Concentrated is my market?
After you've opened your store, focus your efforts entirely on e-commerce marketing. Everything else can wait until you're confident in generating traffic and reaching potential consumers.
The key to successful e-commerce marketing is to identify the best product channel and then fine-tune your marketing plan until acquiring one new customer costs less than what you make from a sale.
You should strive for an unending loop in which you spend less than you earn daily.
Begin by promoting your brand with free marketing platforms, then go to paid channels once you've gained some traction.
Also, ensure that you reinvest all your income in your advertisements. This is not the time to spend all of your money.
Check your advertising ROI at least twice weekly to watch the relationship between revenues earned and money spent on e-commerce marketing. Do it on a daily basis if possible.
Offer products with high enough markups to consistently cover your marketing expenses.
Because e-commerce marketing can be expensive, be sure you price your products correctly. A $100 investment should generate at least $120 in revenue, allowing you to reinvest in advertising.
A successful e-commerce company plan does necessitate some capital. Investing in your advertising strategies should result in sales, which you require.
You may also use various marketing strategies, such as e-commerce SEO and email marketing, to attract customers to your store.
Direct marketing allows you to increase sales immediately.
Also, see how others tackle Instagram marketing or the latest Snapchat advertising ideas. With these pointers and ideas, you can implement fresh techniques in your own e-commerce firm.
Step 9. Drive Traffic to the Store
Your products will not sell themselves. You need to drive traffic to your site to make sales.
Ways to Drive Traffic to Your E-commerce Store
There are several ways you can drive traffic to your site; they include:
✅Social Media Marketing
Marketing on social media apps like Facebook, Instagram, and Twitter is a very legit way to drive massive traffic to your site. Good social media management tools also help you drive traffic to your store.
Apps like Facebook have a lot of information about your target audience. So even if you pay as low as $1 to run ads, you'll end up incurring traffic because Facebook knows who to advertise your business to.
✅Engage with Influencers
They are people with hundreds, thousands, and millions of followers on social media. These people build contents that engage their loyal followers.
Contacting these people and asking them to promote your e-commerce store for a charge will drive a massive drive to your site.
✅Consider paid marketing
Essentially, it involves buying ad space, then circulating ads across multiple platforms like Facebook, Instagram, Tiktok, or blogs.
Research each channel before launching your paid marketing campaign for optimal investment returns.
✅Set up a referral program
A referral program rewards existing customers for referring people to your business. The incentives could be discounts, gift cards, or free products.
✅Try affiliate marketing
Similar to referral marketing, affiliate marketing relies on other people to promote your products.
Start by creating an affiliate marketing page on your website and reaching out to potential affiliates. There are also high-paying affiliate programs you can integrate into your E-commerce store.
✅Email Marketing
Sending a commercial message to people's emails to drive sales is another great way to boost your sales. But to succeed with this marketing strategy, you must accumulate and build an email list.
✅Create high-quality content
This helps increase brand awareness, engage the right audience, and improve sales. Use keyword research tools like Google Trends to find content ideas.
Ensure content relevancy and post consistently to boost audience engagement.
✅Improve SEO
Optimizing your eCommerce site to rank higher on search engines increases its visibility and attracts new customers. Some SEO best practices include adding alt texts, title tags, meta descriptions, and customizing URL slugs.
Other ways of driving sales include SEO optimization, content marketing, and Google ads. Besides, there are lots of Best SEO tools to help you achieve that.
How Much Does It Cost To Start an E-commerce Business?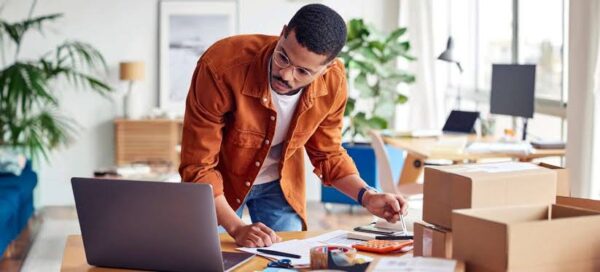 You may start an e-commerce business for as little as $100 by purchasing a membership and theme for your store.
E-commerce businesses are less expensive than brick-and-mortar stores since they do not require as many licenses and licenses or require a retail location to be rented.
Dropshipping enterprises, for example, are less expensive to establish because no raw materials, inventory, or manual labor are required.
Products are only paid for after a buyer purchases them. If you're creating your own items or working with manufacturers, you'll need to pay upfront for equipment, materials, and labor.
Starting an e-commerce firm can be expensive.
The coats will be heavily influenced by what you intend to offer and in what quantity. Your costs may include:
Your e-commerce website. When billed annually, subscription options for online store builders often start around $25 to $30 each month.
You may also need to purchase a domain name if your e-commerce website builder does not include one, and bear in mind that there are annual costs to maintain your URL registered.
Payment processing fees. Generally, the firm that handles your payment processing will take a 3% share of each online sale.
Stocking up. Be prepared for considerable upfront costs if you plan to order inventory in quantity — even before you start producing income. Inventory finance may be able to fill the gap for you.
Order fulfillment. In general, you'll have to pay a third-party provider to fulfill each purchase, with fees ranging depending on the size and weight of the item.
The more people that purchase at the same time, the less you'll have to pay for each item. Order fulfillment services may also include warehousing, for which you will be charged on a per-item basis.
Warehousing. If you acquire more merchandise than you can store in your home or garage and aren't using an order fulfillment service that includes storage, you may need to invest in your own warehouse space.
General costs of running a business. Monthly or annual fees for accounting software, company insurance, any workers or contractors you want to engage, and other expenses may be included. You may also need to budget for small-business taxes.
Shopify E-commerce Store Cost Polls
Many e-commerce entrepreneurs start out on a minimal budget. To better understand startup costs, we polled 150 entrepreneurs and 300 small business owners in the United States.
According to our research, new e-commerce store owners should expect up to $40,000 in business costs in the first year, which will be returned by profit margins.
The following were among the expense categories:
Products include raw materials, inventory, suppliers, production, patents, etc.
Incorporation/legal fees, supplemental software, company insurance, bookkeeping, and so on are all examples of operating costs.
Subscription to a website/platform, hosting/domain, contract developer/designer, and so on.
Labels, packaging, and so on.
Offline expenses include stall/table fees, rent, and gas, among other things.
Salary, benefits, and other incentives, for example.
Logos, branding, commercials, printed materials, business cards, and so on are all marketing examples.
In the first year, owners of businesses spent:
11% of running costs
10.3% on the cost of marketing
9% on costs spent online
31.6% on the cost of goods
8.7% on the cost of shipping
18.8% on costs per team
10.5% on costs spent offline
This does not imply you must invest $40,000 to launch your internet store. The amount spent in the first year varied greatly depending on the industry, the type of e-commerce firm, and if it was full-time employment.
Furthermore, you do not need $40,000 in cash to start an online business.
Many entrepreneurs (66%) fund their businesses with their own money. (Respondents may select more than one financing source.) They also borrowed money from relatives and friends (23%) and took out personal loans (21%).
Tips For Starting An Ecommerce Business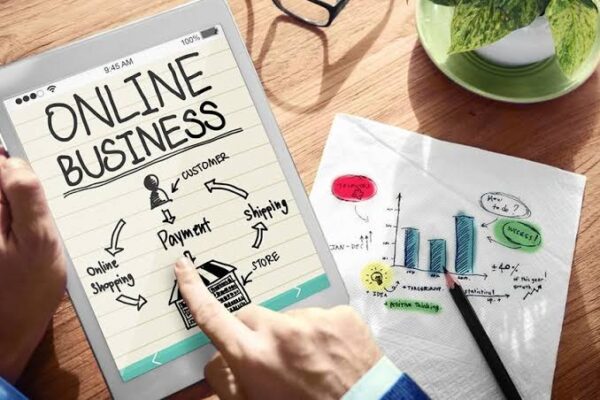 Starting an e-commerce business can be hard, just like starting any other business. Here are some ways to handle the change.
Tip #1. Start Out Easy
First, set up a low-cost online store if you're unsure if e-commerce is right for you. This could mean starting with the free version of an e-commerce website builder, ordering a small amount of inventory, or selling only one or two kinds of products.
Starting small can help you get started with less money and make it easy to switch directions if your first idea doesn't work.
As your business grows, you can switch to a more powerful e-commerce site and add more products.
Tip #2. Update Your Inventory Frequently
Stock is very important because best-selling items tend to sell out quickly. Look for new product ideas all the time to keep people going back to your store.
Don't count on a few items to bring in all of your sales. Instead, give new products to your current customers and try out new product ideas often based on what Google Trends tells you.
Tip #3. Deliver Great Customer Service
About 45% of US consumers won't go through with an online purchase if their questions or worries aren't answered quickly.
Customer service that goes above and beyond is essential to the long-term success of your business.
Make self-service content and a detailed FAQ page, offer live chat help, and give customers an incentive to review your products, and you'll gain their trust.
All of this will be good social proof for your store and bring back customers, who are five times cheaper to get than new ones.
Tip #4. Cultivate a loyal customer base
For your e-commerce business to be successful, you need customers who like your goods enough to buy them more than once and, ideally, who will tell their friends about them.
Using social media to build a strong business presence can help you gain followers.
But the more information you can get from your customers, the more you can market directly to them, whether that means making an email marketing campaign, giving discount codes through text message, or letting them know where your booth will be at an event in their area.
Tip #5. Focus On Conversion Optimization
On average, 69% of people who visit your website will leave without making a buy. How much more money would you make if you kept those sales instead of letting them go? Improve the trip of your customers.
Offer limited products. Start an email campaign for people who leave items in their shopping carts. You can even set up a program to get people to come back to their abandoned carts.
Try out a lot of different strategies to see which one works best for your business.
Tip #6. Pay Attention to Ecommerce SEO
Early 2000s term stuffing is long gone, but SEO is still going strong. You need to keep keywords and search terms in mind on every site page, in your URLs, and your ad efforts.
You should also think about how to get people to visit your site. The best online stores spend a lot of money on internet marketing. You'll need to work hard if you don't have the money.
You can keep up with the digital marketing business and get marketing tips by subscribing to marketing newsletters or listening to digital marketing podcasts.
Tip #7. Work On Store Optimization
Keep in mind that 44% of people who shop online will tell their friends if they have a bad experience.
Optimizing your website is the next important step once you've set up the basics for your online business. Make your site run faster. Make a menu bar that is easy to use.
Focus on making great pages for your products. Show things that go together. Make your business search better. Lastly, check out how your store looks on mobile devices.
Tip #8. Invest in multichannel selling
Customers who like your business may be ready to visit your website often. But to find new customers, you might have to go where they are, like on Amazon, Instagram, TikTok, or elsewhere.
Start by integrating with the sites where your customers are most likely to be, and then see how well they work. You can add sites later if you think they will help your business.
Don't forget that you can also sell in person. Craft shows, shops in your area, and industry or trade events could help you meet new customers and make some money.
Tip #9. Analyze Your Website Performance
Look at how and where people visit your site. Are the pages for your products geared toward your persona? Do you keep losing people in the same place?
If you're sending people to your store, but nothing is selling, fix the holes in your sales funnel by carefully optimizing each page and examining your product offerings closely.
You can help with this job by using Google Analytics. You can track and improve every step of the sales process with the help of tools. You should use them.
Tip #10. Partner with Retailers
Look into partner and affiliate marketing to increase the number of people who know about your brand.
You can do this by giving affiliate marketing and teaming up with retailers in your shoulder niches. You can also offer free product samples to bloggers in your niche in return for reviews.
Asking for comments is an easy way to gain customers' respect, trust, and reviews if you sell things on Amazon.
Include a card with each product that asks for an honest review and gives your company's contact information (email is enough unless you have a phone line just for customer service).
How Do I Start an E-commerce Business?
Even though it's great to start your new online business with a lot of big plans, we think you should put those plans aside and focus on the most practical steps first.
First of all, you need an easy way to sell your products online. A simple store setup on a trustworthy platform like Shopify works great for this.
Remember what Reid Hoffman, one of the people who started LinkedIn, said: "If you're not embarrassed by the first version of your product, you've launched too late."
This is also true for companies that sell things online. The key is to get started quickly and think of ways to make sales through Internet marketing. This will lead to chances to make other things better along the way.
And once you've started your online store, use this guide to make sure you've done everything right:
Even though it's great to start your new online business with a lot of big plans, we think you should put those plans aside and focus on the most practical steps first.
First of all, you need an easy way to sell your products online. A simple store setup on a trustworthy platform like Shopify works great for this.
We made a guide to help you open your first Shopify store. You might need more than 30 minutes to get started but try to limit how much time you spend at the start.
This is also true for companies that sell things online. The key is to get started quickly and think of ways to make sales through Internet marketing. This will lead to chances to make other things better along the way.
And once you've started your online store, use this guide to make sure you've done everything right:
Good Read: Make $1,000 Selling Candles From Home
Bottom Line
Starting an eCommerce business isn't tough, but it's also not simple. Building your own e-commerce business is both exciting and challenging. You'll learn how to choose a product, evaluate its viability, determine how to manufacture it, build an e-commerce website, and market and sell to new audiences. It may feel like you're putting together a challenging puzzle at times, but the end result is always satisfying.
We hope our e-commerce business guide helps you get started on your path. Anyone's best advice is to get started and have fun along the way. All you have to do is be focused and persistent. It is not easy to achieve success.
Frequently Asked Questions
Q: How do I start an e-commerce business?
Select a business name, register your firm with the government, secure permits and licenses, choose an e-commerce software and design your website, load your products onto the site, launch, and begin marketing your business.
Q: How to Start an E-commerce Business Without Money?
Starting an e-commerce firm would require at least a few hundred bucks. This is due to the fact that it is a product-based business that necessitates the creation of an online store, promotion, and investment in the growth of your brand. That being said, you can establish a low-cost e-commerce business by using dropshipping as your business model, utilizing free marketing channels, and increasing brand exposure through word-of-mouth techniques. You can also look at investment programs such as Shopify Capital to help you launch and expand your online business.
Q: How Much Do I Need to Start an Online Store?
If you construct an online store with WordPress, you only need to purchase hosting and a domain name. Our WordPress Starter plan is $2.99 monthly and includes a free domain name, lowering costs.
Q: Is e-commerce a profitable business?
Yes, the e-commerce industry is financially successful. Starting an e-commerce business is a marathon, not a sprint. Getting your business off the ground may take 18 to 24 months. You mustn't base your business' success on its first-year profits. Begin using Shopify.
Q: Is it hard to start your own e-commerce business?
Launching an e-commerce business is simple, with systems like Shopify allowing firms to go online in a matter of days. Starting a brand entails hard effort and ongoing market research in order to improve your business. Before you open a store, we recommend that you read our tutorial on how to create a business.
Q: How Do I Source Products to Sell on My Online Store?
Dropshipping is the simplest way to get started because you don't have to bother about production, inventory, or shipping. Make your own items and create a private label, which allows you to manage every part of your business from start to finish.
Q: What are the 4 types of e-commerce businesses?
Business-to-consumer (B2C): When you sell a good or service to an individual consumer (for example, you buy a jacket from an online retailer).
Business to business (B2B): When you sell a product or service to another business (for example, a company sells wholesale supplies to another company).
Consumer to consumer (C2C): When you sell a good or service to another consumer (for example, you sell antique garments to another consumer on Facebook Marketplace).
Consumer to business (C2B): When you sell items or services to a business (for example, an influencer or affiliate provides visibility to their audience for a charge).
Q: What Is the Best eCommerce Platform?
Many eCommerce systems include various sets of tools to help you streamline your website creation process, so do your homework first. WooCommerce is suitable for people who want to develop their complete business on WordPress. In contrast, Hostinger Website Builder is ideal for small businesses seeking an all-in-one platform with web hosting.