Some of the links in this article are "affiliate links", a link with a special tracking code. This means if you click on an affiliate link and purchase the item, we will receive an affiliate commission.
The price of the item is the same whether it is an affiliate link or not. Regardless, we only recommend products or services we believe will add value to our readers.
By using the affiliate links, you are helping support our Website, and we genuinely appreciate your support.
Last updated Jun. 9, 2022 by Jessica Green
Everyone's selling online now! It's not too late to join them. Here's a guide on how to start an e-commerce business in 9 steps.
This guide will walk you through the ins and outs of starting an e-commerce business.
1. Choose a Product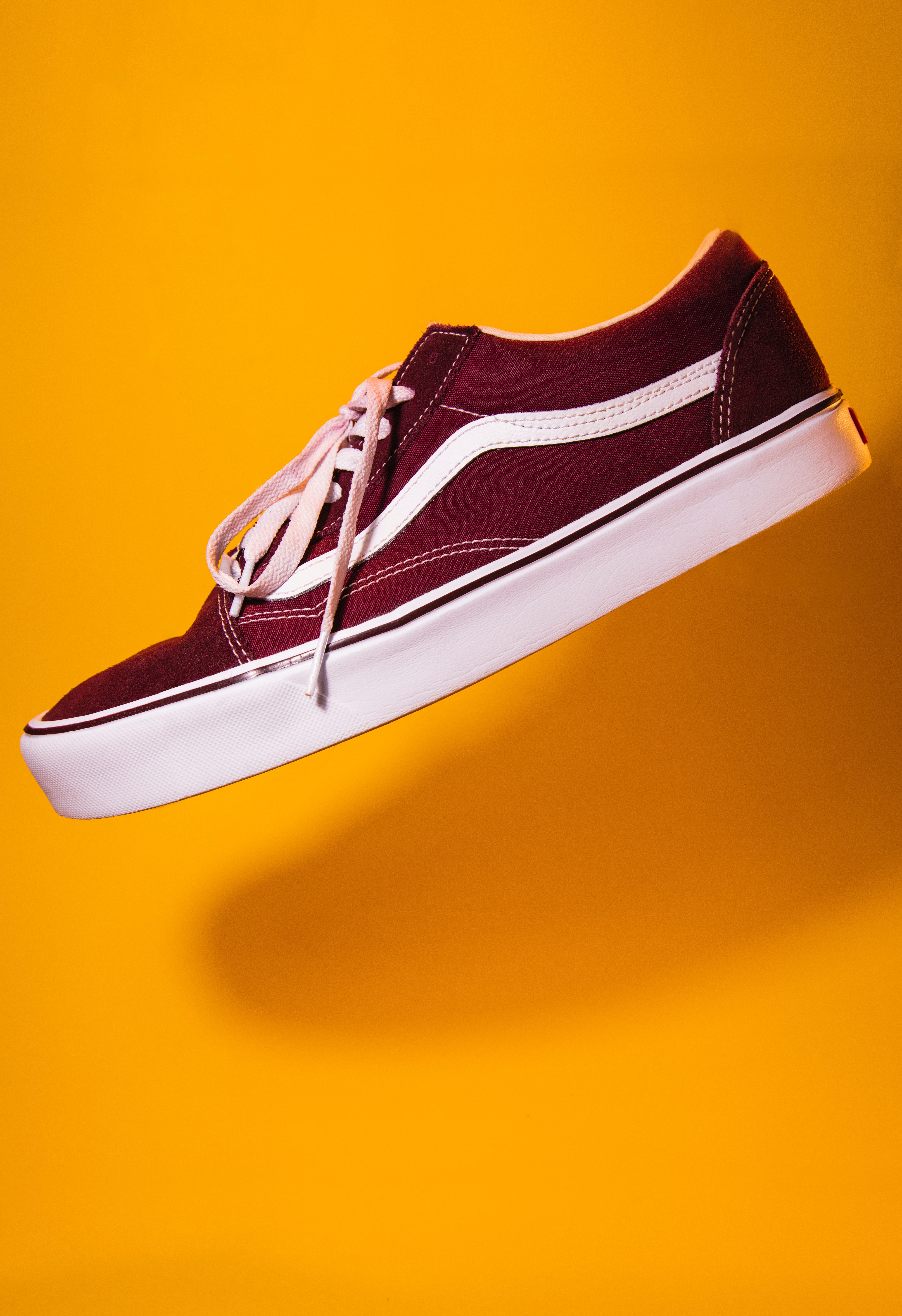 There's nothing wrong with wanting to have an e-commerce business that's as big as Walmart or Amazon, but you have to face the fact that our product market is saturated already.
So if you want to run an e-commerce business that stands a chance of great success, then start with one niche or product.
This is because as a beginner in the e-commerce business world, it very easy for you to lose focus if you decide to run a multiple niche store.
Here's why you should run a one product or Niche e-commerce business as a beginner:
Better Focus: It's easy to get overwhelmed by everything and anything when starting an e-commerce business. And I'm sure you don't want any of that.
So to avoid the nerve breaking experience of having to manage item descriptions and images of different products, then settle on one product.
A one-product business will give you the opportunity to focus on things that matters. You can always expand later.
Better Marketing: You do know that marketing your product is what drives sales, right? But as a beginner, how do you market a multiple product business?
Marketing involved a lot of things. You'll have to know your customers, shape the product's positioning and messaging, perform market research, and monitor results. How do you do all of that on different products when you're just starting out?
  Key Takeaway: Don't entertain the idea of selling everything and anything. As a starter, pick one product to begin with.

2. Conduct a Product and Market Research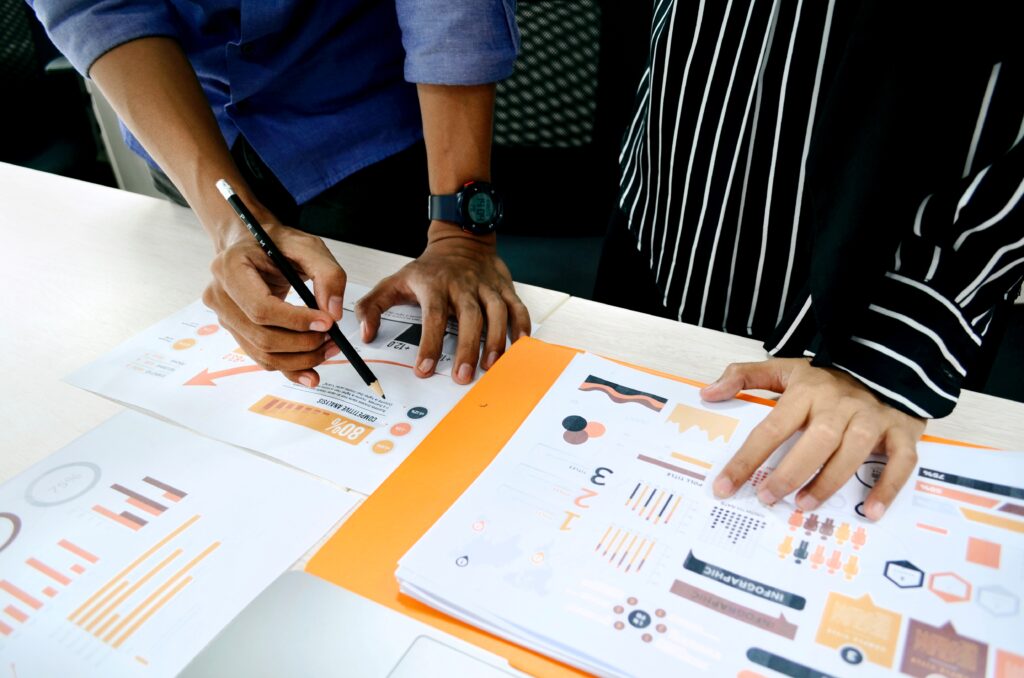 If you have thought of a product/service to sell, it's time you evaluated everything about it. This is to enable you to know what you're getting yourself into, and how you can be different from the tons of businesses out there.
Here are questions you need to answer as you conduct your research:
1. Is the Product easily sourceable and is it available locally? If you want to run a long-term e-commerce business, your products will need to be something you can easily source at an affordable price.
And make sure that your product isn't something consumers can easily source without going online.
2. Is there a demand for the product? Knowing the level of demand for your product sets your mind on a realistic lane. You can use SEO tools like Ahrefs and SEMrush to search how many times people search for your product.
JungleScout also lets you view profitable products. With it, you can also estimate your number of sales, and look into the activities of your competitors.
3. What's my product selling price? When fixing a product price, you'll have to consider factors such as the costs of production, product's markup, competitor's selling price, customer purchasing ability, and government regulations.
4. Are my product easily shippable? Free shipping is now a market trend. So if your target market is in a location far from you, you'll need to consider your product size and weight, and if the costs of shipping can be added to the product's price without it affecting your margins.
5. Who are my competitors? You have to know who your competitors are, what they offer that makes them different from each other, and if your market is saturated or competitive.
With the help of Google searches and SimilarWeb, you can discover your competitors.
6. Who is my target market? Identifying the expectations, problems, and interests of your target customers saves you from a lots of mistakes.
If your product is targeted at the older generation, then you'll need to be careful on your language when marketing. If your eyes are on teenagers, then your products need to be affordable since most teenagers are with no source of income and credit cards.
When researching your target audience, look into their location to know if your product is what they need, their demographics, and their online purchasing ability.
Additionally, you have to know the government restrictions placed on your product. You also need to know if your product is durable, seasonal, consumable, or disposable.
3. Decide on a Business Name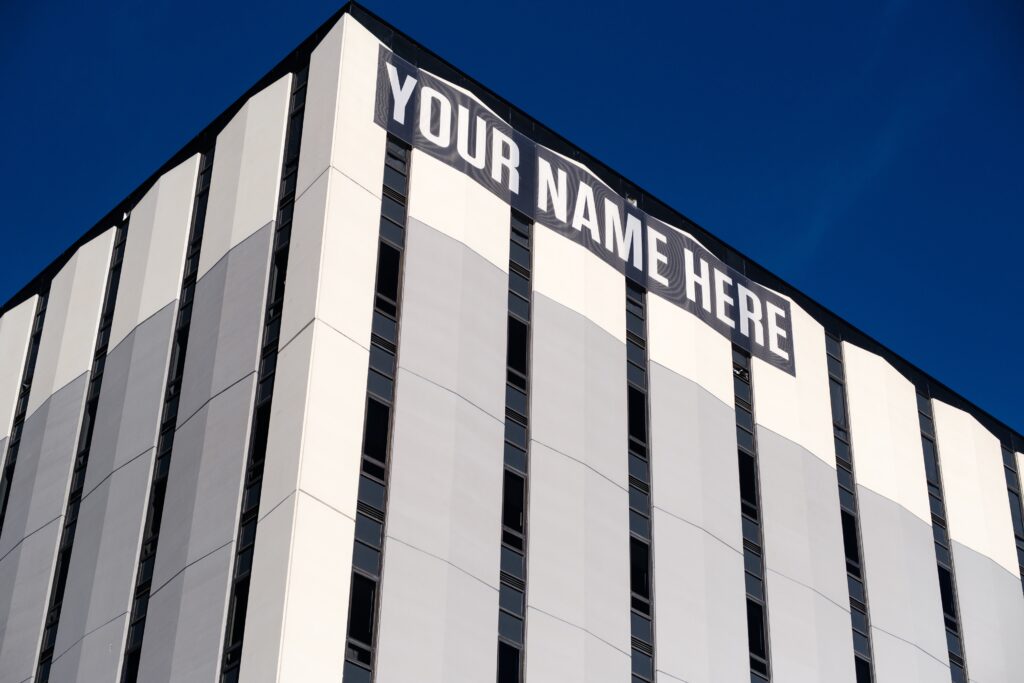 When deciding on a business name, you have to settle on a name that's simple, memorable, and fits the brand image your business will push out.
Whatever name you give your business becomes your identity, and your identity speaks volumes to anyone even before they look through the products you have to offer.
Here are 5 tips for choosing an e-commerce business name.
1. Make a list of the Names used by your Competitors: This is a secret that works really well when choosing a brand name.
If you make a list of the brand names used by your potential competitors, and you look at it from a customer's perspective, you will gain insight into what their name conveys, and the pattern you can use when choosing a name. Inspirations will arise as well.
2. Write out any Idea that comes to Mind: When thinking of a brand name, it's normal to find yourself voicing out random name ideas that come to mind. These ideas may sound wacky at first, but writing them down will help trigger another beautiful idea.
3. Ask Friends and Family: Because everyone thinks differently, you can seek the help of your close friends and family. You may never know what brilliant brand name idea they may come up with.
Additionally, their ideas could be an inspiration.
4. Keep it Short and Simple: Customers are bombarded with names of different brands on a daily. So if you want your brand name to get stuck in the head of your customers, keep it short, catchy, and simple.
This will increase your chances of having customers come back to your e-commerce business.
If thinking up a brand name isn't your kind of thing, you don't have to worry too much.
There are name generator tools that can help you in that regard. And they best of them include Shopify, Namesmith, businessnamegenerator.com, Anaede, and more.
4. Get Business Permits, EIN, and License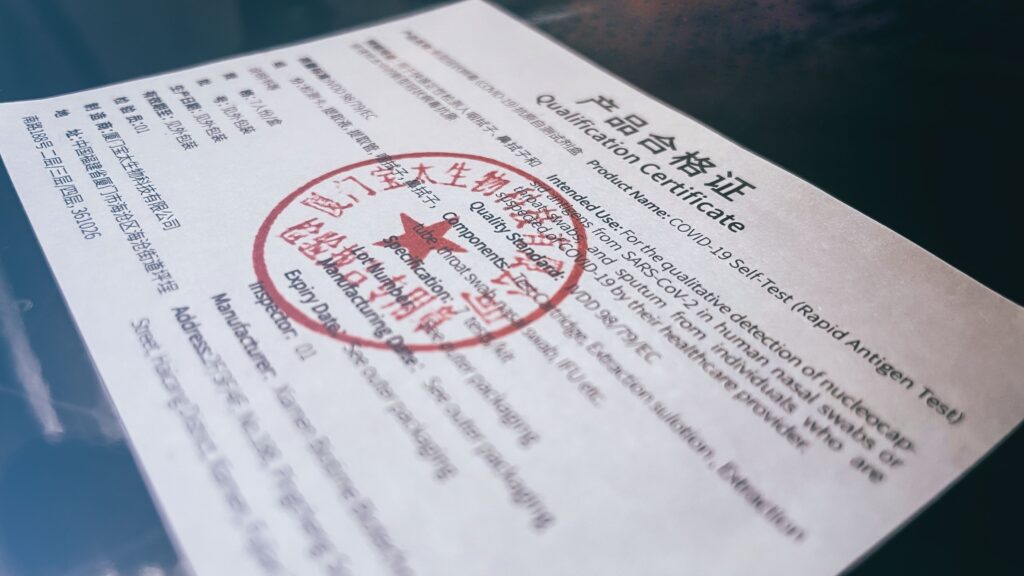 Whether you run an online store or a brick-and-mortar store, it's important that you get a business permit, license, and Employer Identification Number (EIN).
This is to enable the government to keep track of your revenue for taxes and to prevent you from paying heavy fines.
What is an Employer Identification Number? and How to apply for it.
Employer Identification Number (EIN) is a nine-digit number issued by the Internal Revenue Service (IRS) to businesses to easily identify them for tax reporting purposes and tax filling.
Steps to Get an Employer Identification Number
1. Check out your Eligibility Status: To get an EIN, you have to be a resident in the United States or US territories. You also need to have a valid social security number or taxpayer-identification number.
2. Get the Necessary Information: On the form which will be issued to you when you apply, there are information that you'll need to provide.
They include:
Legal name, state of residence, and social security number
The type of entity your business is applying as.
Purpose of applying.
Number of employees you have.
The date you started your business.
Description of the product/service you offer.
Number of employees to be expected from your business.
The PDF version of the IRS SS-4 form which is available online has the information you'll need to provide.
3. Send your application online, by mail, or by Fax: After getting the necessary information needed, you can choose to apply for it online, by mail, or by fax.
It's easy to send in an application, but the online application is only available from Monday to Friday.
Visit the official IRS website to send in an online application for EIN
What is a Business License? And How to Apply for it?
Business licenses are permits given to you by the government to enable you legally run a business within their geographical jurisdiction.
How to Apply for Business License
First, you need to know what kind of business legal structure your e-commerce business will adopt. The different types of business legal structures include Sole proprietorship, Limited Liability Company (LLC), Non-Profits Organization, and Partnership.
Secondly, you need to research the type of license your state and local authorities give out. Some types of business license you may need include sales tax permits, signage permits, and health, environmental, and safety permits.
With your taxpayer identification number and EIN, you can contact your state or local SBA to get the Business Licence application form.
5. Choose an E-commerce Platform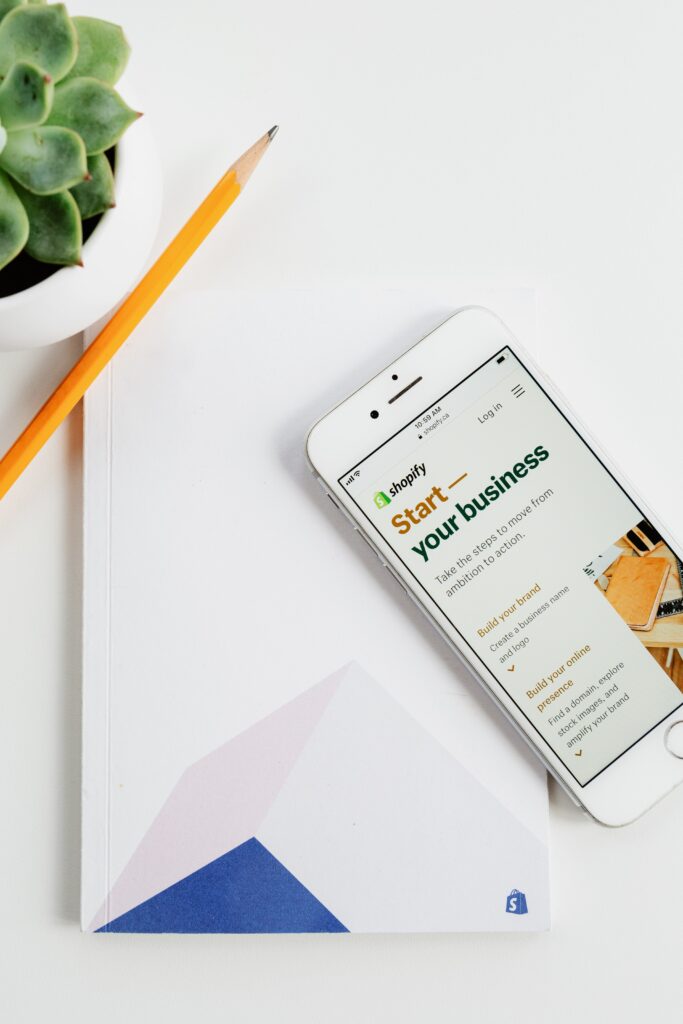 With your business permits and licenses available, it's time you choose an e-commerce platform to host your e-commerce business.
There are hundreds of e-commerce platforms in the market. And the best amongst them include Shopify, BigCommerce, Wix, Magneto, and Squarespace.
These e-commerce platforms are user and mobile-friendly, and they let you create and launch an e-commerce store, customize your store's design, receive payments through multiple options, manage inventory, and ship orders.
Here's a short review of the top four e-commerce platforms suitable for you.
1. Shopify: Shopify's price plan ranges from $29 to $299 per month, and it offers unique features such as Abandoned carts recovery, unlimited products allowance, Shopify point of sale, unlimited bandwidth and storage, discount codes, and auto-calculate shipping prices.
Additionally, Shopify allows you to create gift cards, and integrate with any social media platforms. Shopify also offers fulfillment services, dropshipping, and reporting/analytical services.
Shopify comes with a free plan just in case you want to play around.
2. BigCommerce: BigCommerce's pricing plan ranges from $29.95 to $299.95 per month, and it offers no free plan. Instead, it offers a 15-day free trial period that enables you to gain insight into the unique features of BigCommerce.
Some of the unique features of BigCommerce include unlimited bandwidth, storage, and products, payment and inventory management, bulk pricing, Abandoned carts recovery, coupons and gift cards, product videos, single page check out, SEO optimization, and more.
3. Wix: Wix offers an e-commerce pricing plan that ranges from $17 to $35 per month. It also offers a free forever plan.
Wix's e-commerce platform comes with advanced features such as multichannel selling, multiple currencies, dropshipping, automated sales tax, unlimited product, online booking, ticket and event management, order takings, and multilingual sites.
4. Squarespace: Squarespace plans with e-commerce features have a pricing plan that ranges from $23 to $49 per month.
Features offered by Squarespace's e-commerce plan include product variant features, unlimited products, inventory management, digital product sales, and more.
6. Create a Shop and Design it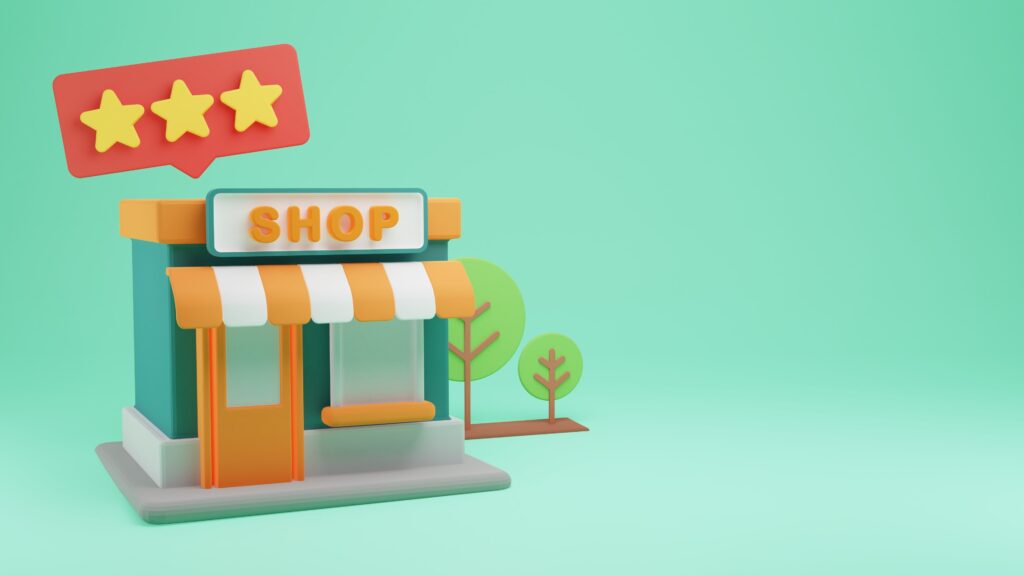 After picking an e-commerce platform that ticks all of your boxes, the next step to take is to create a shop and design it.
The design you give your e-commerce store can make or break your store. So tread with caution.
If can't afford to pay for the services of a web designer, this article got you covered.
Tips on How to Create an Impressive E-commerce Website Design
1. Go for Simplicity: Don't go overboard when adding elements to your store, and keep things where customers can see them.
All a customer wants is to find the right icon in an easy-to-find position. So make your store an easy-to-navigate store, straightforward, and hassle-free.
2. Brand your Store: As you stay different and original with your designs, also remember that your designs need to align with your brand image.
Customers want a consistent brand. If you sell kid toys, it's only expected that your store has a catchy and colorful interface. And if you sell classic bags, then go for an elegant outlook.
3. Embed High-quality Images: The image of your product speaks volumes. There is a high chance that your consumer won't read your product description.
All they are after are the images of your product. So, captivate them with a high-quality image.
4. Add a Feedback Section: A review section where customers can drop their ratings for a product they purchase is an important aspect to consider when designing your store.
7. Source for your Products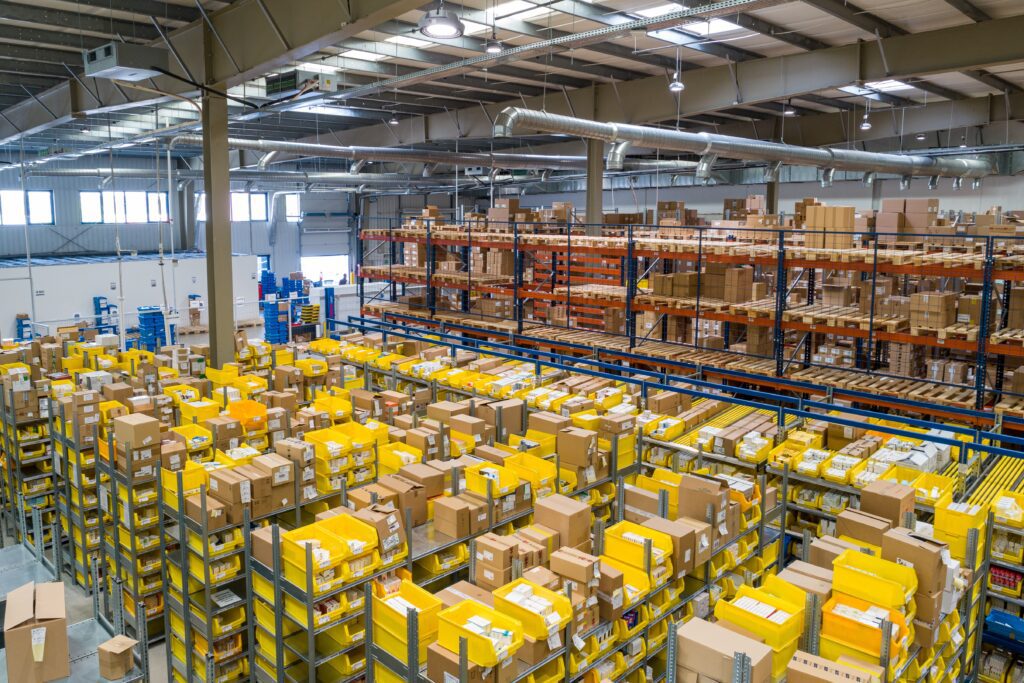 After creating and designing your website, it's time to source the products you want to sell.
If you are the producer of your products, you can go ahead to upload images of the product you offer to your store.
But if you are not the producer of your products, the guideline below will help you as you begin your product sourcing journey.
Ways to Source Products to Sell Online
1. Work with a Dropshipping Supplier: One easy way to run an e-commerce business even without having stock of goods is to become a dropshipper and work with dropshipping suppliers.
As a dropshipper, all you have to do is upload a product to your e-commerce store and market it. Whenever a customer orders the product, the dropshipping supplier performs the job of sending the goods to the customer.
The job of procuring, storing, and shipping becomes that of the dropshipping supplier, not you.
A popular app that automates the process of dropshipping is DSers – a Shopify app.
This app assists you to source products. With this app, you can browse through AliExpress for goods you want to sell, and then import the goods into your Shopify store.
Once a consumer makes an order, DSers automates the whole process, all you have to do is to verify the order. The dropshipper will ship the goods to the consumers.
2. Contact Manufacturers: If you're adamant about wanting a product that carries your brand name, you can contact the manufacturers of the product, and have them produce a product with your label. This option gives you control over the packaging and features of the product.
You can also contact manufacturers for their white label products if you have the resources for a private label product.
3. Buy from Wholesalers: Buying products in bulk from wholesalers is a great way to accumulate profits. But one of the downsides to this option is that you don't get to brand the products.
Nevertheless, it's a hassle-free way to source products. Some popular Business 2 Business marketplaces where you can find wholesalers include Alibaba, Global Sources, DHgate, Thomas, and more.
If you want an easy way to source products, there are software that is dedicated specially for that.
8. Create a Business Plan and Goal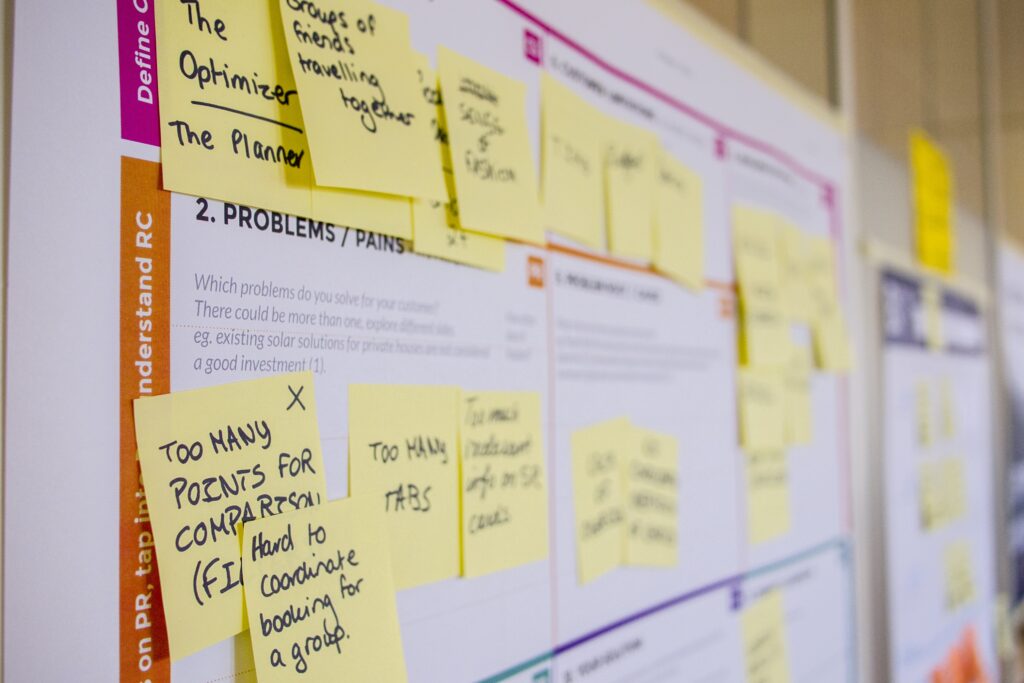 Now that you're ready to launch your e-commerce store, you need to be clear on your plans and goals.
Every business whether online or offline needs to have a set target and goal to enable the smooth running of operations.
So take a look at your budgets (if you don't have any, create one), and identify any lapses.
Also, write out your business goals, this will give you a clear understanding of where you heading.
As you state your business plan, here are questions you should answer:
1. How much capital do I require to start up my business?
2. What is the size of my business?
3. How many changes will I encounter in the next two years?
4. What is my marketing strategy?
5. What is the size of my target market?
6. What problems do I stand a chance to encounter?
7. Who are my competitors? And how did they find success?
8. How Saturated or Concentrated is my market?
9. Drive Traffic to the Store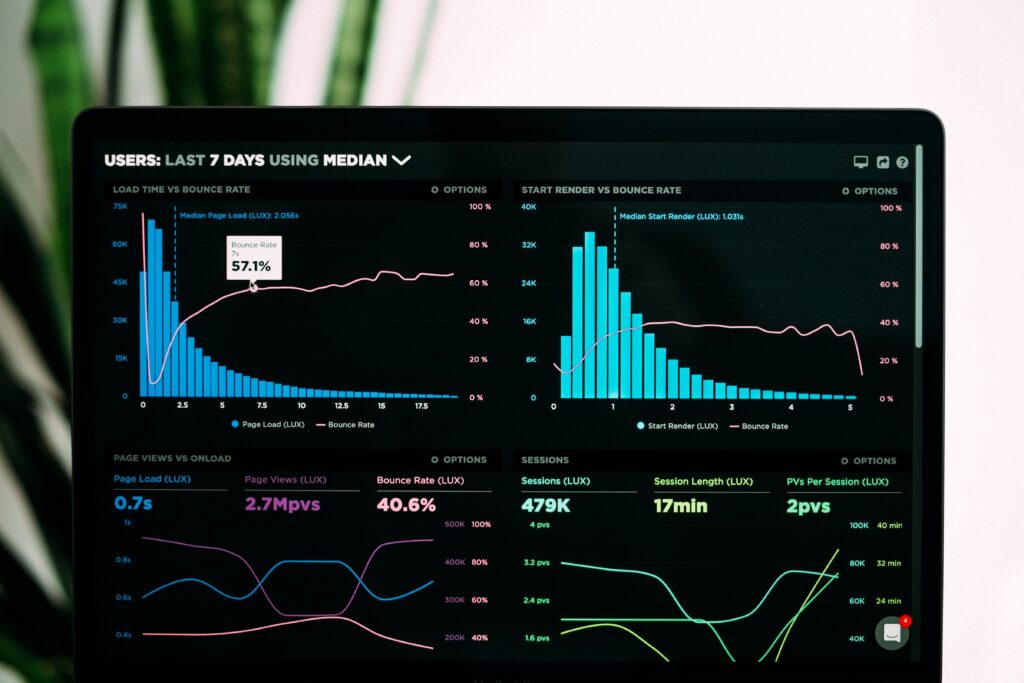 Your products will not sell themselves. You need to drive traffic to your site in order to make sales.
There are several ways you can drive traffic to your site, they include:
1. Social Media Marketing: Marketing on social media apps like Facebook, Instagram, and Twitter is a very legit way to drive massive traffic to your site.
Apps like Facebook have a lot of information about your target audience. So even if you pay as low as $1 to run ads, you'll end up incurring traffic because Facebook knows who to advertise your business to.
2. Engage with Influencers: They are people with hundreds, thousands, and millions of followers on social media. These people build contents that engage their loyal followers.
Contacting these people, and asking them to promote your e-commerce store for a charge will drive a massive drive to your site.
3. Email Marketing: Sending a commercial message to people's emails with the intent of driving sales is another great way to boost your sales.
But to find success with this marketing strategy, you'll need to accumulate and build an email list.
Other ways of driving sales include SEO optimization, content marketing, and Google ads.
Final Words
The process of starting an eCommerce business isn't difficult, and it isn't entirely easy.
You just need to stay focused and be persistent. Success doesn't come easily.