Last updated Mar. 12, 2023 by Favour Chinaza
Woodworking is one of the high-paying side hustles these days. So it's no surprise that most people are getting into the business lately. However, not everyone is successful in the woodworking business. This is because it is not as simple as it appears. This article explains how you can start a woodworking side hustle now.
There are procedures to follow to succeed in the woodworking business. These are the secrets of successful woodworkers; they started small and have become millionaires. Continue reading to learn how to start a woodworking side hustle right away.
What is Woodworking?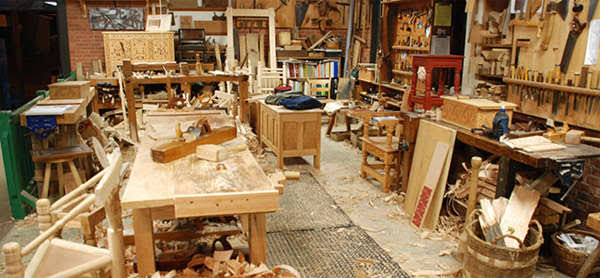 Woodworking is a skilled art form. It is simply the act of creating various artworks out of wood. It could be artifacts, wooden doors, bans, houses, or anything else.
Woodworking isn't as difficult as the definition implies. Instead, the process is divided into skill levels, allowing you to progress and create more complex projects as your skills improve.
Typically, becoming a skilled woodworker takes time, but the more you improve, the more you earn.
Having the proper woodworking skills will set you apart.
You can land jobs repairing wooden items like dressers, tables, and chairs by honing your woodworking skills.
Then you can progress to more complex projects, such as creating a ban. Aside from the necessary skills and training, you'll need the right tools to start a woodworking business.
The tools you need for woodworking are primarily determined by the projects you intend to undertake. Still, some essentials include a hammer, a saw, a tape measure, a screw gun, chisels, a combination square, and a sander.
You can make $1,000s with your woodworking side hustle if you get the proper training and tools. You can start learning everything you need to know to start a woodworking business today and join those making a lot of money from it.
Related: How to Start an Ecommerce Business in 9 Steps
Types of Woodworking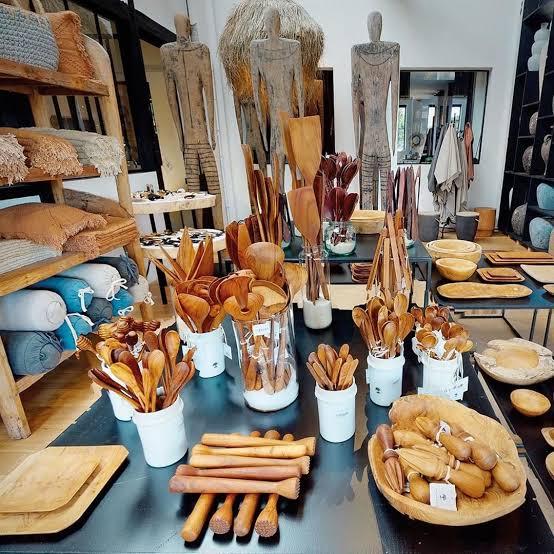 Woodworking can be done in various ways, each with its own set of tools and techniques. However, the three main categories are carpentry, joinery, and furniture making.
1) Woodworking
The practice of cutting and shaping wood into structures and objects is known as carpentry. It is frequently used in the construction of structures and furniture. Carpenters make a variety of objects with saws, planes, chisels, and other hand tools.
2) Carpentry
Joinery is the practice of putting together wood pieces to make a larger structure. Dovetailing, mortise and tenon, and doweling are examples of joinery techniques. Joinery is frequently used in the construction of furniture and cabinets.
3) Furniture Making
Furniture making is designing and creating furniture for homes and businesses. Saws, planes, chisels, routers, and hammers are among the tools and techniques furniture makers use to create pieces of furniture.
4) Digital Woodworking
There are digital woodworking machines that have been around for quite some time. If you enjoy woodworking as a hobby and can afford it, purchase one of them, like the CNC machine.
Simply enter your designs into a computer and let the CNC machines smooth out all of the edges of the wood to give you exactly what you want.
Why Go into the Woodworking Business?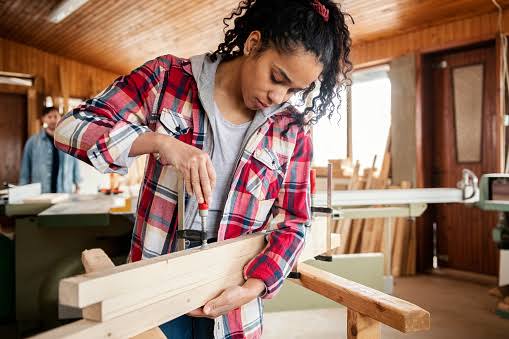 According to IBISWorld, making wood products is a $6 billion business; the top 50 companies only control about 30% of the market.
This means that small woodworking businesses still have $4.2 billion to spend, so why not enter this opportunity to start making money with woodworking businesses?
Globe News Wire says that the construction industry will grow by about 2.2% for the foreseeable future. Still, labor and lumber shortages could make it hard for people to run a woodworking business.
This means that people who want to know how to start a woodworking business should plan for higher-than-usual inflation until the pandemics stop disrupting the woodworking supply chain.
How To Start A Woodworking Side Hustle
1. Improve On Your Woodworking Skills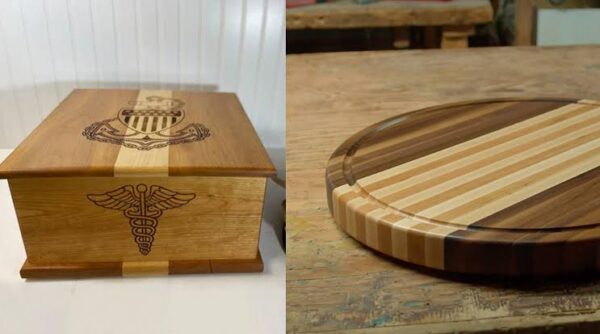 Improving your skills is the first step toward success in your woodworking side hustle.
Then, you can use the Woodworkers Guild of America to improve your woodworking abilities. They provide resources for people wanting to learn the fundamentals or improve their skill set.
Furthermore, look for areas where you can improve. Perfection will bring you more gigs and increase and retain your customer base. To expand your knowledge, look for and attend woodworker workshops and classes.
2. Decide On The Woodworking Business
The next step to starting a woodworking side hustle is planning on the niche you intend to focus on.
There are different categories of woodworking niches, and finding the right one will make it easier for you.
Examples of woodworking businesses to take include:
Custom Furniture Business – Making ornately designed furniture.
Cabinetry Business – Creating home storage spaces
Building artistic trinkets, jewelry, and other items out of wood is a craft business.
Carpentry Business – Building house frames, windows, and doors following local codes.
Finishing Work Business – Working on house floorboards, baseboards, and other decorative parts.
Woodworking Incubator – This is basically a woodworking incubator. It offers tools and wood to other artists needing a workspace to start a woodworking business. If your area lacks a woodworking incubator, this could be a great opportunity for small business owners.
You can find other ideas for starting a small woodworking business on Woodworking Blogs.
The type of woodworking niche to focus on should also depend on the most highly sort after in your area.
Also, choose the one you are most familiar with or skillful with and let people know you are a jack of trades in that aspect.
3. Create Your Woodworking Business Plan
A business without planning is bound to fail, as is a woodworking business. So to succeed in your woodworking trade, you'll need to create a realistic, effective, and viable plan for your aspirations.
Some of the important items to consider in your woodworking business plan include the following:
The amount to invest.
What is your target market, and how to reach them?
Source of capital, funding, or investment.
Your working hours.
The service to render.
Putting notes on these woodwork business plan pointers will help make the business easier and keep you motivated.
Your Woodworking Target Market
Your target market consists of well-to-do adults aged 30-60 who may be interested in smaller household wood pieces such as rocking chairs, dining table sets, or ornate boxes and keepsakes.
Furthermore, once you've identified and researched your target market, you can create print and digital advertising materials tailored to that market (and display them in spaces where that market is likely to spend time).
Reaching this target market would be aided by Facebook ads (digital) and placing flyers near office buildings or in industry-related publications (print).
If you build a strong enough client base, your business will benefit in the long run.
Figure out your Funding
You should determine the funding you require for your woodworking business based on your budget.
Still, you can learn how to start a woodworking business without much financing, depending on the type of woodworking business you want to start with.
When seeking funding for a woodworking business, most investors will want to know how you plan to cover at least the startup costs and the first year's operating expenses.
You can accomplish this by combining any of the following methods:
Personal funds/personal assets – The most common way entrepreneurs start a business.
A loan from family or friends – If your family can afford to help and believes in your business plan, they might be willing to lend you money.
Funding from a business partner – A business partner can assist with funding but will receive a percentage of the profits. Furthermore, having multiple business owners may complicate decision-making.
Government programs – Government grants are frequently available for minorities, women, and economically disadvantaged areas. Check the SBA website to see if you are eligible.
Credit cards – Be cautious due to high-interest rates, but if you can pay off the balance each month, this could be an excellent funding source.
● Crowdfunding –
Crowdfunding entails pitching your idea and obtaining funding from retail investors.
Home equity loan – Borrowing against the equity in your home is another option for financing a business, particularly if current interest rates are lower than your current interest rate.
Self-funding – You may have to self-fund, as most entrepreneurs do. Sef funding can be accomplished by dipping into savings or a 401(K), reaching out to family and friends, or, as in John's case, by making ongoing investments and working hard to accumulate the funds.
Rollover for new businesses (ROBS)
You can always approach investors or apply for a small business loan, but remember that most woodworks grew into a multi-million dollar shop entirely on its own.
So, what is the bottom line of funding your woodwork business?
There is no right or wrong way to obtain funds to start a woodworking business – simply get them funds!
There are a lot comprehensive business funding guide that contains a wealth of useful information on obtaining funds when starting a business.
You can also start one of these highest-paying online jobs to build your capital. The capital I used for my first business came from an online job income.
4. Pick a Business Name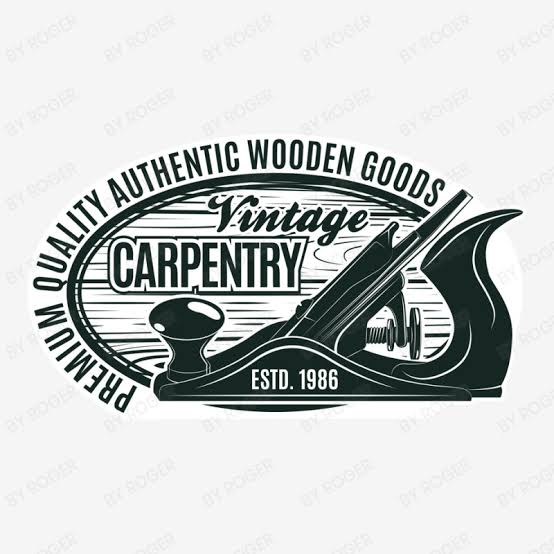 Even though it's just a side hustle, your woodworking business needs a name to enable customers easier identify it more.
When picking a name, consider the one that highlights your chosen niche. Also, choose one that is easy to remember and spell.
In addition, be intentional about the name, and make sure it contains the phrase "woodwork," for example, A&B furniture and craft woodwork. Remember to keep it simple and in alignment with the service you render.
Find a Niche
Finding a niche that works for you is the key to small woodworking business owners' operational success.
There's a great niche for any shop, whether it's a product type (e.g., chairs, high-end frames, birdhouses, tables, keepsakes) or a skill set (e.g., restoration and repairs because many woodworkers turn these jobs down).
Picking Your Woodworking Business Name
When choosing a name for your business, make sure it describes what it does (e.g., woodworking, woodwork, etc.), but don't be too specific.
On the other hand, you don't want to limit your chances of growth by choosing a name that is too specific.
If you make custom furniture out of wood, you might want to include the word "furniture" in the name. You might want to add the word "Craft" in the name if you make artistic wood items.
Don't choose a name that is hard to spell or hard to say. Instead, keep it as short and simple as you can.
No matter what name you choose for your woodworking business, ensure it shows what your business is all about and fits with the brand you're trying to build.
Register Your chosen Domain Name.
Always choose a .com when registering a domain name for your business.
GoDaddy, Bluehost, and other best web hosting service providers are great places to quickly and easily register a .com domain name. If that isn't enough, check other sites like Hostgator or Namecheap to show you what's available right now!
Once you've chosen a name for your business, registered a domain, and asked people who will tell you the truth about it, you should register it with the government.
5. Find a Location to Start Your Woodworking Business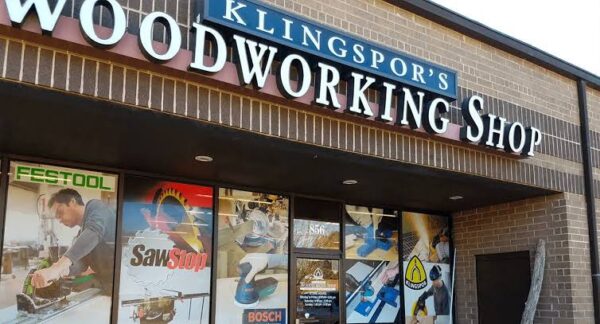 Your woodworking business can be done from your home or on-site. But you should find the best location where you can work without distractions.
For example, a woodwork business like craft requires a workshop, while on-demand services like fixing and maintenance can easily be done from home.
Your location matters. Ensure the place has good motorable roads and is strategic so buyers can easily see you and access your business place and products.
6. Make your Woodworking Business Legal
When starting a business, you must take care of the legal stuff. This is not fun, but if you want your business to take off, you have to do it!
When starting a woodworking business, you need to make sure to follow all laws that relate to carrying out the business. Operating legally will save you fines and stress.
Depending on the type of business you start, you may work in other people's homes or have employees who could get hurt while working with wood, power tools, and other tools.
Choose the type of Legal structure you want
You can make your legal structure, but you should work with an accountant, lawyer, tax expert, or government official for the best results.
Most businesses are set up as sole proprietorships, partnerships, limited liability companies (LLCs), or corporations. Our friends at Better Legal can help you set up the legal structure of your business.
Types of Woodworking Business
A basic understanding of different types of woodworking businesses will help you choose the right type according to your capital and wants.
When your woodwork business is a sole proprietorship, you get to keep all of the profit (i.e., pass-through taxation), but you are also responsible for all possible risks and debts.
Because of this, if you want to start a woodworking business, a sole proprietorship may not be the way to go unless you are ready to shoulder all the risks and have enough capital not to include another person.
If someone gets hurt, it will affect your personal finances because they are tied to your business finances. For example, if something goes wrong while someone is working with wood, you could lose everything. It just doesn't pay off.
A partnership is a business run on the fly by two or more people. Unlike a sole proprietorship, you and your partner are jointly responsible for anything wrong with the business.
If you partner with someone, maybe a friend or family member, for a woodwork business, both of you will share the profit, risks, and losses for the business. You can also put heads together to generate business ideas and plans.
A partnership is good when one partner has better skills or more money. The synergy will be important for business because each partner is contributing something lacking in the other partner.
You can have the skills but less capital and look for a partner with enough capital. A partner may provide a location while you provide other skills. Partnerships are advisable for a woodworking business.
● Limited Liability Company
An LLC (Limited Liability Corporation) is a legal business entity that protects the business owner from personal liability while letting taxation go through the business.
LLCs can have one or more owners, making them a great way for woodworkers to start their own businesses.
Most LLCs need an operating agreement, especially if the business has more than one owner.
If you want to start a woodworking business, it is advisable to set it up as an LLC because of the higher risk of product liability, injuries on the job, and property damage.
Setting up a corporation gives you limited protection from personal liability and tax benefits. But corporations have to follow more rules about how to run than LLCs do.
They are also taxed twice, meaning you must pay both income and corporate taxes.
Setting up your woodwork as a corporation is not advisable unless you want to start a very big woodworking business that may cut across nations.
Get the Necessary Business Licenses, Permits, Tax Forms, and Insurance
Find out if your woodworking business needs any business licenses, tax forms, or permits to run legally, no matter what legal structure you choose.
This is to make sure you are running your woodworking business legally.
Some of the most important things a woodworking business needs are:
Sales Tax Permit
Unemployment Insurance
Liability insurance for everything
● Sales Tax Permit
Most states have a sales tax, and you must follow their words. This blog isn't the place to discuss the permits for all 50 states, but Avalara has a guide on Sales Taxes. Look at it.
Some states will only charge tax on the material costs, while some will charge tax on the wood products and the revenue from labor.
Ensure you know how sales tax works in your area before starting your business, so you don't pay too little or too much.
● Unemployment Insurance
When a worker loses their job, unemployment insurance helps protect them. We hope that your woodworking business won't have to let people go, but recessions do happen.
The U.S. Chamber of Commerce has a lot of information about unemployment and links to each state agency that handles unemployment.
Federally, you'll have to pay $420 per employee plus any state unemployment insurance.
● Business or Liability Insurance
Woodworking businesses need insurance to protect them in case something goes wrong. The main types of insurance for businesses are:
Business general liability insurance: is for when someone or something gets hurt or damaged in a way that costs a lot of money.
Professional Liability Insurance: If you analyze a house's structure and then the house falls, you might need this kind of business insurance.
Cybersecurity insurance: If your woodworking business handles sensitive data like credit card numbers, social security numbers, and other information that hackers might want, you might want this type of business insurance.
Your local insurance agent should be able to help you get most of these kinds of business insurance.
What are the Tools you Need for a Woodworking Business
You cannot run a successful woodworking business from backsaws to sanders to wood products unless you first acquire all of the necessary tools and materials!
Consider purchasing the following woodworking tools and equipment before starting your own business: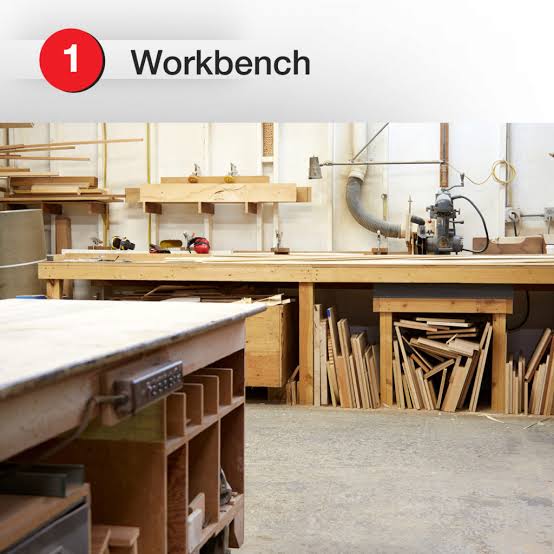 You MUST have a dedicated bench for conducting your woodworking projects, whether you are a home-based business operating out of your garage or a busy workshop.
You can build your own out of wood for less than $200! Check out this awesome rolling workbench with additional storage for wood, tools, and other frequently used materials.
A table saw is the first piece of large equipment you should buy as a woodworker. A woodworker requires a table saw to make precise, straight, and smooth cuts on wood boards of various sizes.
Routers are handheld tools for carving patterns, designs, and grooves across multiple pieces of wood. Even better, you can use these tools to reconstruct broken patterns.
An orbital sander is a handheld sanding power tool that is less expensive and easier to use than a belt sander. Because belt sanders move more quickly and abruptly across the wood, orbital sanders are better power tools for new business owners still learning their trade.
● Circular Saw
A circular saw is one of the most versatile tools you can have in your shop. Circular saws can be purchased as either stationary or portable tools. These tools are useful for various tasks, but they are especially useful for cutting large wood boards.
Unlike a table saw, a backsaw is a hand tool with a stiffened rib running alongside the edge opposite the cutting edge. Though it isn't as precise as a table saw, it's much easier to use on wood products on a job site or in tight spaces where power tools could be dangerous.
The ultimate tool. It may seem obvious, but having a good hammer (or several) in your shop is essential. It will outlast cheaper tools and cause you less fatigue.
If you're doing finishing work, a planer is a must-have tabletop tool for trimming the wood to a consistent thickness. However, planers should be used with caution because it is easy to waste wood while using them.
A jointer, like a planer, produces perfectly flat edges on wood boards so that they can be joined edge-to-edge. Some woodworkers consider this tool essential, while others avoid it.
Clamps are essential when working on shop projects because they hold different components together before the final product is assembled. Always buy more than you think you'll need because you'll need them all!
If you want to keep your shop clean and safe, you should invest in a dust collector (which does exactly what it sounds like). In the meantime, you can always use a vacuum cleaner. These tools are necessary when working with wood in the homes of customers.
The measuring tape is invaluable to a woodworker and is the most affordable item on this list (like $10 affordable). After a while, consider upgrading to a woodworker's ruler or measuring block for more accurate measurements.
Chisels are low-cost, high-value hand tools used to cut and shape wood. Buy a high-quality set if you want them to be as sharp as possible. These are ideal for creating custom furniture or small wood products that require fine detail.
How To Make Money with Woodwork Side Hustle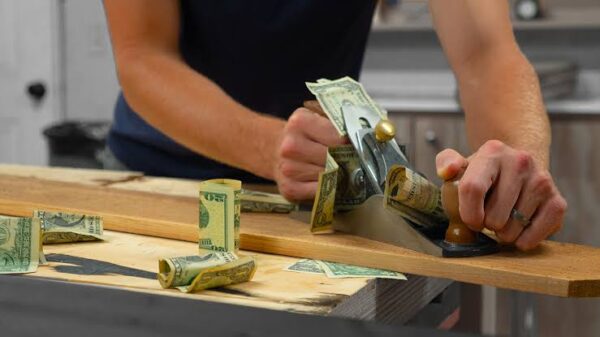 1. Take Woodwork Repair Gigs
Fixing things is a common way for woodworkers to make money. People always need repairers to fix broken doors, chairs, cupboards, cabinets, etc. Clients needing woodworkers can be found on sites like Upwork, Fivver, TaskRabbit, etc.
You can even look for woodworking jobs on sites like Indeed, Craigslist, and others.
You can also just ask around to find these kinds of jobs. Then, let people in your neighborhood know you're ready to fix things.
Restore Furniture
Because wooden furniture can be costly, many people will choose to have their pieces restored rather than purchase new furniture.
Quality wood products can last for decades but may require some TLC to return to their original condition over time.
2. Sell Your Woodworking Projects
Another way to earn money from woodworking is to create and sell your items.
Start making simple items like picture frames, cutting boards, decorations, and work up. These products are relatively cheap, and you can sell them at whooping profits!
You can make as much as $ 1,000's from a woodworking side hustle by selling woodworking projects on the side and still have a full-time job. There are several places to sell your projects, such as Etsy, ShopHandmade, Craigslist, Letgo, yard sales, etc.
In addition, you can place them for sale in places where passersby can see and purchase them.
Sell Woodworking Plans
If you prefer to do things yourself, another option is to sell woodworking plans so others can make their own projects.
There are numerous woodworking ideas for which you can create and sell plans online.
It's worth noting that you'll need a place to sell your plans and an audience to sell them to.
For the most part, this will be a blog or website from which you can direct traffic to your plan store.
It is important to sell your products online
If you sell products online, you'll need an eCommerce site like those on Shopify.
These sites have extensive backends and APIs to make conducting business easier, such as managing inventory, accepting online payments, and handling sales tax requirements.
In addition, e-commerce sites have product pages and collections to classify products such as wood jewelry, furniture, and home decor.
Even if you don't want to sell online, have a website. Websites are one of the best ways to create a web presence and are easy for a business to maintain.
They only need some pictures, descriptions of your services, information about your company, and ways to contact you.
Marketing Tools to Help you Sell Your Woodwork
There are numerous free marketing tools available. However, it would be best to get acquainted with them or hire someone who specializes in marketing for woodworking businesses. My favorite marketing tools include:
Google My Business – Displays your company's listing on Google Search and Google Maps.
Google Analytics – Data analytics that can be integrated with all your web assets. (Be sure to exclude your network's IP addresses from the tracking.)
Facebook Pixel – Facebook's data collection tool. If you are skilled at development, you can include a separate pixel for each product or service your woodworking company provides for more detailed analytics.
Open Broadcaster Software – Great software for creating videos, podcasts, and live streams.
Social media platforms include Facebook, LinkedIn, YouTube, Instagram, Tiktok, and Pinterest.
These Social media platforms have extensive help sections to help business owners and employees learn more about how to get the most out of their software. Also, get acquainted with the relevant social media managing tools, apps, and software to help you.
Simply going to their help features will provide excellent links to everything you need to know.
Print materials such as business cards and flyers are still useful for businesses.
Taking Photographs of Your Woodwork
High-quality photos of your work are critical to running a successful online store. Spend the money on a lightbox if you're shooting small items, or invest in a set of lights and a photo backdrop if you're shooting larger items.
You can use a DSLR camera for all of our photos, but newer cell phone cameras are also more than capable.
There are numerous YouTube videos with tips on how to set up your shots and take great product photography. Then, spend a few minutes editing the photos to ensure they are bright and properly display your work. Not Just that, since we are on the subject of side hustles to make money, you can also make money selling those photos online.
2. Repair and Resell Woodworks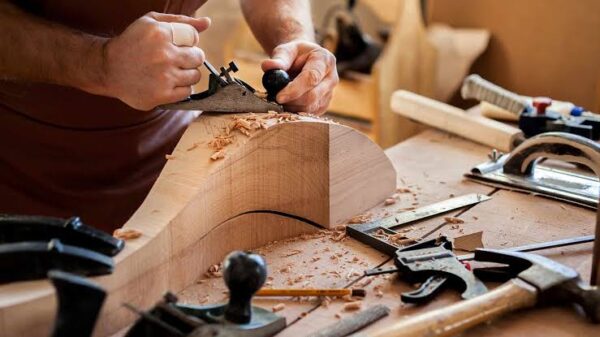 Another way for a woodworker to make money is to repair and sell broken items. If creating a project from scratch is too stressful or time-consuming for you, why not obtain damaged items, repair them, and sell them for a profit?
You can even buy damaged items from strangers for this purpose. For example, because they are no longer in use, old, or damaged, you can get things like old tables, shelves, and chairs for a low price.
You can get them in shape and ready to sell for a good price as a professional.
Similar deals can be found on Craigslist, Letgo, Facebook Marketplace, and other sites. To avoid negative feedback, make sure you repair them to their best before reselling them. You can also start a dropshipping business but with woodwork as your wares.
You can open a Woodworking Store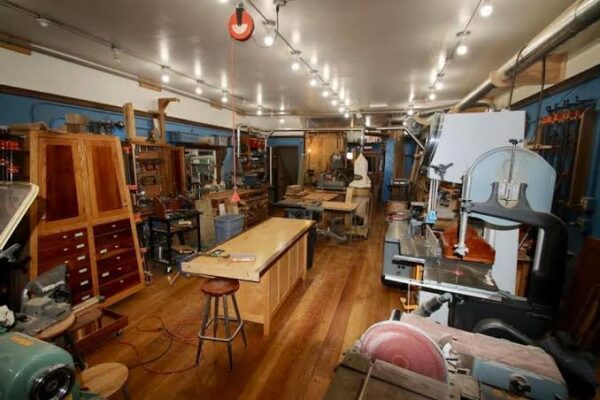 Opening a woodworking store can be fun to share your passion with others and help them complete their woodworking projects if you have the resources.
Opening a brick-and-mortar store can be expensive, so this option may not be feasible for everyone.
Because of the amount of money required to get started, this woodworking business may be riskier than others.
This business has the advantage of being very profitable in some cases. For example, power tools, saws, and other equipment can have extremely high-profit margins.
3. Flip the furniture
Another great way to kickstart your woodwork business is furniture flipping. There are ways you can make money by flipping furniture. You can find any type of furniture at yard sales, thrift stores, and even online.
You can sand down a piece of furniture, refinish it, and then sell it for a profit.
Flipping furniture is a great option if you want to do more hands-on woodworking.
However, this method is more hit-or-miss than others. Because you will be relying on others to source your inventory, and finding profitable items may not be easy.
However, there are other easiest things to flip for profit aside from furniture you can consider. Nevertheless, flipping furniture can earn an extra $1,000 monthly or more.
3. Teach Woodworking Classes
Although this idea is not-so-popular in making money for woodworking, taking woodworking classes can also be an excellent option. If you have the skills, why not teach others for a fee during your free time?
You can pick the handcrafted wood items you know to provide step-by-step procedures to complete the project. Generally, woodworking classes cost over $100 per class, which is why it's a great way to earn extra cash.
Sell Online Woodworking Courses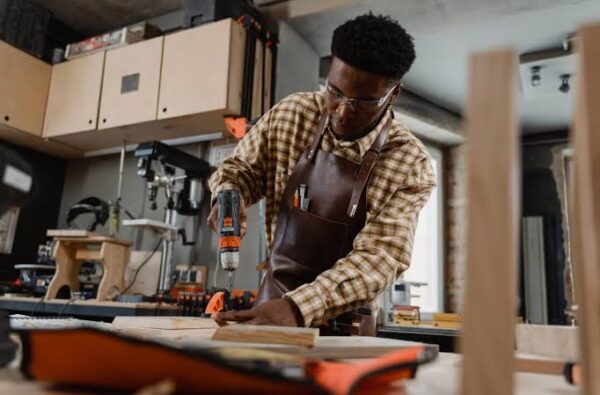 If you enjoy teaching others but want a more passive way to make money woodworking, selling online courses can be a great option.
Instead of having to be present in person for every class, you can record videos ahead of time and make them available to students whenever they have time.
This strategy has the potential to make you a lot of money. Some course creators can earn millions of dollars by selling their courses online!
4. Start a YouTube Channel
One way to make money with woodworking is to start a YouTube channel dedicated to the subject. Many YouTube channel owners make money from the videos they post on their channels. Some even make a full-time living.
For example, in each video, you could show how to build a project step by step.
Other videos could go over various woodworking techniques and how to use them. In other videos, you could talk about product reviews for various woodworking tools.
Another great way to use YouTube channels is to advertise your products. For example, you could encourage viewers to visit your woodworking website (if you have one) to see your items for sale.
5. Laser Engraving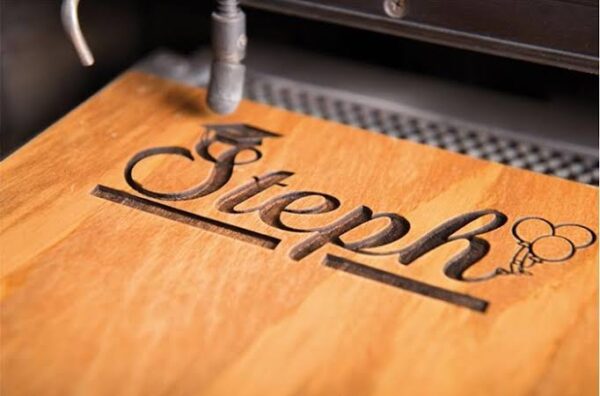 If you enjoy woodworking and want to supplement your income, laser engraving is an excellent choice.
A laser engraver is versatile for etching patterns, logos, and designs into wood and other materials.
A laser engraver/cutter can engrave and cut the wood into specific shapes, then assemble it into an object. As a result, laser engraving is an excellent way to supplement your income from woodworking.
Laser engraving is an excellent method for producing one-of-a-kind and personalized woodworking projects.
You can make one-of-a-kind signs and decorations or provide customers with custom engraving services. You can even use the laser engraver to make personalized gifts like plaques and keychains.
Laser engraving can be used to create beautiful and intricate patterns, logos, and designs for any woodworking project.
Laser engraving is a relatively simple process that anyone with a basic understanding of technology can perform.
The procedure begins with selecting a design or pattern, which is then imported into a computer-aided design (CAD) program.
The design is then sent to the laser engraver, which etches the design onto the wood using a laser beam. Laser engraving is possible on various kinds of wood, including hardwood, softwood, and even plywood.
The amount of detail and clarity a laser engraver/cutter can achieve is astounding, making it an incredibly versatile tool for custom woodworking.
What is the Best Place to Sell Woodwork Items?
1. Amazon Handmade
Launched in 2015, Amazon Handmade allows users to sell their woodwork items. The fee for this program is $40 per month, and you'll be required to pay 12% in sales commissions.
The extra cost is justifiable, considering your item would be displayed to an audience of over 112 million customers.
2. Etsy
Etsy is one of the popular online storefronts that allow sell and purchase of homemade products. With over 39 million active buyers, this platform lets you easily sell your woodwork items. You can learn how to sell on Etsy and start your woodwork business there.
Etsy charges a maximum of 20 cents per listing and 3.5% on each item you sell. However, unlike Amazon Handmade, there are no monthly fees on Etsy.
3. Craigslist
The advantage of using Craigslistise is that it is completely free and allows you to post limitless ads.
However, the site is not completely reliable, as users have complained about safety-related issues and the inability to complete transactions.
Notwithstanding, there are still millions available on the platform, and there're chances you can sell more of your woodwork on Craigslist.
4. Facebook Marketplace
Some of the big shots in the woodwork business said they started their market with Facebook. You can open a business Facebook account.
Don't spam your friends or ask for likes – instead, let your work reach out to people and bring them in. It is "needy" to request likes and shares.
Your posts should benefit newcomers to your page and those who already follow you. But, unfortunately, once a follower, they don't want to see "be sure to share this" and will most likely unfollow you.
Growth may appear slow initially, but you want quality followers, not quantity!
Check that your contact information is up to date (phone and email)
Craft Fairs
Selling your woodworking projects at a craft fair can be an excellent way to share your work with the rest of the world.
Take the time to present each project attractively and protect it from the elements. Consider purchasing a canopy or tent to protect your projects from the elements.
It is best to consider what products you will sell at the fair. Consider the types of projects you excel at and prioritize them. Make sure you have enough supplies to last the entire event.
Sell In Flea Markets
Flea markets can be an excellent place to sell your wares, and there are cool ways to make money in flea markets if you want to start your woodwork sales with flea markets.
First, you simply need to ensure that the market is well-attended. Then, rent a booth in the market to sell your wares.
Before you do this, find out whether the market is indoors or outdoors, and make sure you get a booth near an area where you can load and unload your products.
Farmers' Markets
This market is similar to a flea market in attracting many people.
Farmer's markets are typically associated with farm produce, but it is not uncommon for people to bring in their crafts or other goods, such as baked goods.
Local Woodworking Businesses Near You
When you're ready to begin selling your projects, approach smaller, locally-owned stores in your area.
Do your homework and ensure each store carries similar products to the ones you're selling. This increases your chances of making a sale.
You can also approach larger or chain stores. Before they consider carrying your products, you may need to demonstrate a proven sales track record, so be prepared to show them what you've done in the past.
How Can a Beginner Woodworker Make Money?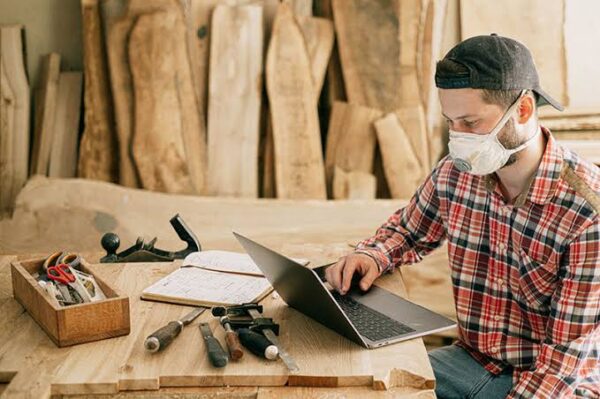 As a beginner, you can make money woodworking by building items and selling them in the local flea markets. For instance, you can make and sell a porch swing, a wall planter, a patio swing, and other outdoor furniture.
You can also build wooden utensils and make a few bucks off your craft. However, you need to be creative to earn big in this craft.
If this doesn't work for you, you can consider buying broken or old wooden furniture, fixing them, and selling them as second handpieces.
Can You Teach Yourself Woodwork?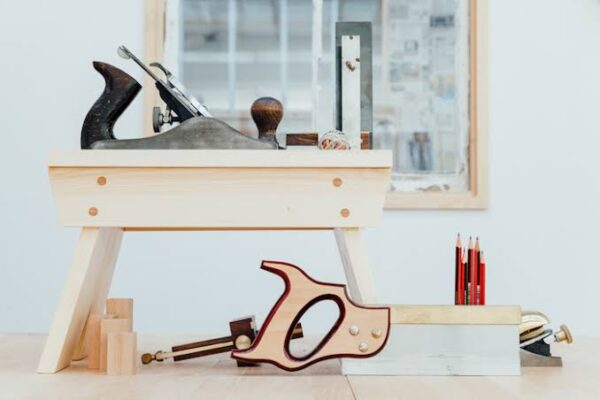 With the proper tools and safety equipment, woodworking is a skill you can learn independently. However, if you are new to the trade, try learning the fundamentals and more advanced techniques by enrolling in a class.
If you are a beginner with a new piece of equipment, it is safest and ideal to ask for guidance from a professional woodworker before making it a professional trade.
Once you have the basics of woodworking, you can opt for an apprenticeship to learn more and work with a professional woodworker.
There are also credential programs to enroll in, such as the Woodworkers Guild of America, and Woodworker Career Alliance, offering educational programs and another network of woodworking opportunities.
How Hard is Woodworking?
Woodworking isn't a hard skill to learn, but it takes consistency and hard work to become a pro. It'll take you further in the lane if you are passionate about building projects.
To learn woodworking, you can read books on the topic, take courses, get the right tools, and participate in an apprenticeship.
Having the right platform for learning woodworking will make it easier for you.
Also, according to experts, the work will become relatively easier with time and consistency. So look for ways to gain more experience and keep working often.
Related: 20 Ways to Make Money from Your Hobby
Bottom Line
Suppose you want to start a woodworking business; go ahead and do it! The money from a side hustle can be fantastic!
Don't get hung up on the need for a brand or a "startup" style. These items do not pay the bills. Don't be sentimental about it. Start now and profit later.
There is no correct answer or method for starting a woodworking business. The steps below could be done in any order, but this is based on our experience getting things started.
The most important thing is to get started and do something! If you're interested and have made a few items to sell or give to friends, this could be the best next step in growing your side hustle!
Frequently Asked Questions
Q: How do you make money on the side with woodworking?
The most obvious way to make money woodworking is to sell your creations online. You can either open your online store or use a platform like Etsy to sell your projects easily. When selling online, it is critical to consider your business's logistics.
Q: Is woodwork a profitable Skill?
Woodworking is a profitable skill that involves using wood to build usable and functional items. There are no limits to the things you can make with woodwork; anything and everything is possible, from bans to astonishing furniture for homes. There are also a lot of avenues to sell your wood products.
Q: How do I Learn Basic Woodworking Skills?
Basic woodworking skills can be learned through apprenticeship programs, reading books, attending classes, and learning online. Credential programs are also available, such as those offered by the Woodworkers Guild of America and the Woodworker Career Alliance. Most of these classes have a small enrollment fee and provide opportunities to harness and earn from your skill after completion.
Q: What are the Safety Procedures for woodworking
When working with wood, it is critical to take safety precautions. Proper clothing, such as safety glasses, gloves, and hearing protection, should always be worn. In addition, wear protective equipment such as goggles and dust masks to protect the eyes, nose, and lungs from debris and dust. Tools such as keeping blades sharp and debris-free should also be used correctly.
Q: What Woodworking Tools Do I Need?
The tools you need for woodworking mostly depend on the projects you are working on, but some essential tools a woodworker should have included a saw, a screw gun, a hammer, a combination square, a tape measure, chisels, and a sander.
Q: What Woodworking Items Sell Best?
Some of the best woodworking items that sell very well in the market are big wooden forks and spoons for cooking, cutting board, bowls, children's toys, boxes, picture frames, and custom signs.
Q: Can I Make Money From Woodworking at Home?
Yes, you can. You can make money from the comfort of your own home by selling your crafts online. You can create an online store or use platforms such as Etsy or Facebook Marketplace to market and sell your projects to customers online. Another option is to tell your friends, neighbors, and colleagues about your woodworking business and ask them to support you.
Q: Is Woodworking a Profitable side hustle?
Woodworking can be a real side hustle and source of income if you have the skills and the required startup capital. The demand for premium-quality wood products and furniture is on the rise these days. So, you must make good-quality wood products and sell them to the right place and audience.