Last updated Sep. 12, 2022 by Jessica Green
Coupons are, and will always be an effective way to save money when making purchases.
Although printing coupons from sites on the internet is a popular way to get coupons, there are several other ways to find and get coupons.
Here are eight weird places to find coupons.
Abandoned shopping carts
Cart abandonment is a huge concern for online retailers. To prevent customers from abandoning their carts, online retailers will do anything.
To get coupons, you have to perform some online shopping. Fill your carts with lots of things you would love to buy. When you're done shopping, click on the checkout menu but don't enter your payment information and don't complete your payment.
This act is called Cart Abandonment. When you abandon your cart for a while, it will be noticed by online retailers. To prevent you from abandoning it forever, online retailers will send you different coupons and discount offers to get you to complete your purchase. This will be sent via email.
Join a Coupon trains
Coupon trains is a program where a group of people gathers to exchange coupons with a large number of couponers.
As a coupon train member, you have access to coupons of different types of items. This program is created to prevent the waste of coupons.
There are different coupon trains on the internet. To become a member, you can search online for "Coupon Train" and join the site that offers all you need.
Some coupon train program provides coupons for a wide range of products, while others are specialized and only provide coupons doe a specific category like groceries.
Food Containers
Coupon codes can be found in food containers like cereals and noodles. So before throwing your food packs, inspect them for coupons and discount codes.
Coupon Trading
There are lots of people with unused coupons who are prepared to exchange them for coupons they can use.
You can reach out to them by looking through online forums like Craigslist.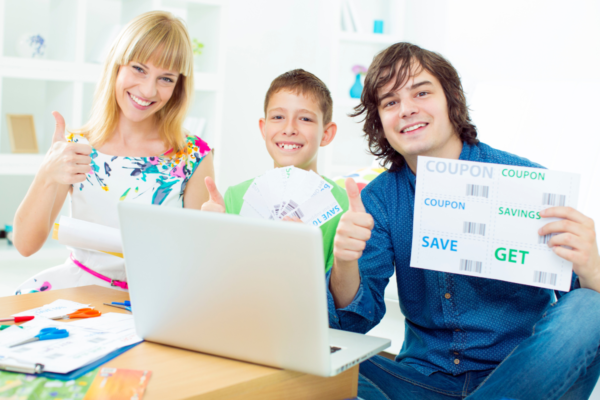 Customer service representatives can provide you with valuable discounts and coupons.
When you file a complaint about the quality of a service, you will be given discounts. Although this is a recommendable way to get discounts.
To get coupons without filing a complaint, you can just ask your customer service rep for one.
be able to provide you with access to valuable discounts. When you politely ask a customer service rep for a voucher or promotional code, there's a big chance you would be given one.
Subscribe to Newsletters
If you sign up for the newsletter or email of an online retailer, you will be sent valuable coupons and discount codes to your email.
Facebook and Twitter
Facebook is one of the best places to get discount coupons.
The majority of businesses provide customers with coupons and discounts on their Facebook posts. To get these codes, you have to follow your favorite brand on Facebook.
Lots of brands offer special deals and discounts via their Twitter accounts. Follow your favorite brand on Twitter to be notified of these deals.
Most brands offer discounts to customers who retweet their posts.
eBay
eBay is a popular online retailer marketplace. It offers a diverse collection of coupon deals.
When you type "COUPONS" into the eBay search bar, different varieties of coupons will be displayed.