Last updated Mar. 7, 2023 by Jessica Green
Amazon is one of the biggest online marketplaces in the world. It provides a platform for people to buy and sell anything from groceries to cosmetics and everything in between.
As it is one of the best places to make purchases, there has been a lot of competition among sellers. In addition, prices of products are updated daily. Hence, it is difficult to determine if you're getting the best deals for a product.
Regardless of the price dynamics, there are still ways to save money when making a purchase on Amazon. This article highlights eight ways to get discounts on Amazon.
Join the Amazon Student Program
Amazon Students Program is a membership program for college students. It offers a variety of deals and discounts to anyone who provides proof of their studentship.
This program provides members free and unlimited access to Amazon Prime for six months. Upon the completion of six months, Amazon also offers a 50% discount to any member who renews their student membership.
In addition, members of the Amazon Student Program are also given access to a student-only deal and discount.
Take Advantage of Free Shipping
To save money on Amazon, take advantage of its free shipping.
Amazon offers a free shipping service to customers who make a purchase that exceeds $49. The threshold was originally $25 in 2013, but in recent years, it has been raised to $49.
In order to utilize Amazon's free shipping service, do not check out when you haven't reached a threshold of $49—endeavor to purchase everything you want in a go in order to meet the conditions for free shipping.
The cost of shipping is expensive. Hence, take advantage of the free shipping service to save money.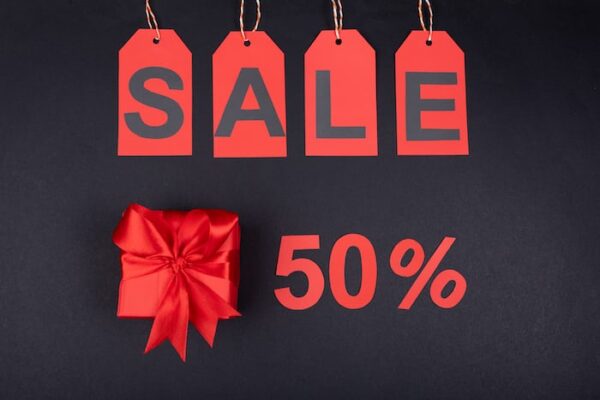 Use Subscribe and Save
The Amazon subscribe and save feature allows you to get 15% discounts on any item and free standard shipping on auto-deliveries. Members also have the option of scheduling deliveries.
To enjoy the services offered in the "subscribe and save" feature, visit and browse through the Amazon Subscribe and Save store.
The deals offered in this store are only accessible to people who subscribe to the service – a subscription can not be made with a SNAP EBT card.
If you make purchases up to five times in a single month, Amazon will provide you with more saving options.
Purchase Used Items
Purchasing secondhand items on Amazon will save you a lot of money.
Many used items on Amazon are sold for less than their real value. Some secondhand products are sold with over 50% discounts.
One of the best ways to access Amazon-used products is via the Amazon Warehouse seller. This section on Amazon comprises used, open-box, and like new items. Some are items returned by Amazon buyers.
Visit the Amazon Warehouse section and go through the items listed. Once you find the item of your choice, look through the "About This Product" section to understand the product's condition and functional state.
Another way to access Amazon's used products is by browsing through the "More Buying Choices" menu that appears when you search for a product on Amazon.
Get the Amazon Visa Card
With the Amazon Rewards Visa Card, you can earn cashback on purchases made on Amazon. For example, this card provides a 5% cashback reward when you shop at the Amazon-Whole Food Market. However, an Amazon Prime membership is required.
The Amazon visa card also provides a 2% cashback reward at restaurants, drugstores, and gas stations. In addition, a one percent cashback reward is also offered for other purchases made.
Once your Visa card is approved, a reward bonus of up to $50 will be given to you. Other Reward incentives that are given to card owners include Amazon gift cards, Amazon Fresh orders, digital downloads, and more.
Read Also: How to Get Free Amazon Gift Card Codes Without Participating in Surveys
Check out the Amazon Gold Box
The Amazon Gold Box offers many coupons, discounts, and attractive deals. These deals enable you to save money on a range of items.
The Amazon Gold box section contains flash sales, saving deals, daily deals, and Amazon early-access bargains. It also offers Amazon Kindle discounts.
Daily Deals (Deals of the Day): Amazon announces a product as the deal of the day and sells it in limited quantities at an extremely low price.
Saving Deals: This service allows you to purchase extremely discounted products. Often, the sales period for the product lasts longer than a day, unlike "Daily Deals."
Flash Sales or Lightening Deals: This service offers limited discounts on products. This deal often lasts for a short period.
Amazon Early-access Bargains: If you're a member of the Amazon Prime service, you can access lightening deals products in this section a few minutes before they go on public sale.
Check Amazon's Outlet Store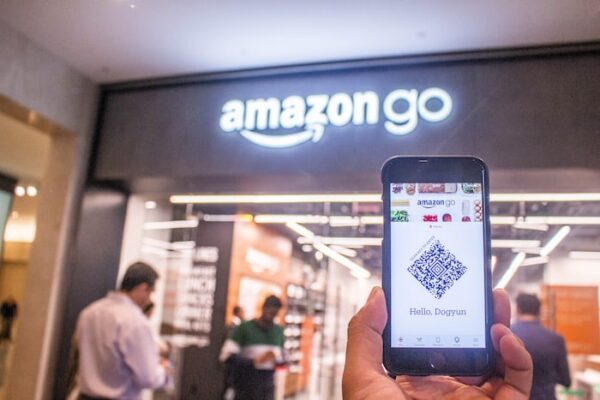 Most Amazon customers are unaware of the Amazon outlet store section on Amazon. This section allows you access to great discounts, overstock inventory, markdowns, closeout deals, and more.
The product category in this section ranges from tech to home decor, to fashion, and everything in-between.
Most items in this section come with discounts of up to 80%. However, navigating to this section from the Amazon homepage is a lot harder than it should be.
Open your Amazon app and browse to the lower right corner. Tap on the button with three lines and wait for the next page to open. Scroll and click on the "Deals and Savings" menu. On the new page, you will find the Amazon outlet section.
Read Also: 6 Ways to Trade/Sell Your Amazon Gift Card for Cash (Even 10% More than Its Face Value!)
Checkout the "Today's Deals" Section
Amazon has a section called "Today's Deals." In this section, you will find products with good bargains and discounts.
Most of the products in this section last for a day and are sold in limited quantities. Therefore, in order to access the deals, visit the section earlier than others.
How To Get Amazon Discount Codes
A simple search for "Amazon Discounts Codes" on the internet will open you up to thousands of spammy sites that promise the best discount deals.
Rather than waste your time and efforts on those sites, here are some legit that enable you to get Amazon discount codes.
RetailMeNot: This is a popular platform for buying any coupon code. Type "Amazon" into the search bar to find coupons based on different categories.
SlickDeals: SlickDeals is an active community that allows members to post legit coupon codes.
Amazon Coupon: Amazon has a platform that focuses on the sales of coupons and codes. Simply visit the site and search for your choice of coupon.
Conclusion
Whether shopping for electronics, home decor, cleaning, or beauty products, there's always a coupon code. So, on your next shopping, endeavor to save money by utilizing the abovementioned methods.