Last updated Apr. 18, 2023 by Peter Jakes
Your local CVS is one of the most accessible places to save money while shopping. CVS has a lot of coupons and deals to get free stuff while shopping. As a Pro shopper, I have gotten more free stuff from CVS than I can count.
CVS is the second-biggest drugstore chain in the United States. It is only behind Walgreens in terms of sales. CVS is ready to reward its shoppers with freebies, from groceries to prescriptions, baby registries, ExtraCare cards, Beauty clubs, coupon and stack deals, and Rewards cards.
Shoppers can save big at CVS and not just on regular sales. CVS makes it easy to get products for free, earn rewards on future purchases, and save money on everything from prescriptions to beauty items and even a few groceries
Customer Values Stores (CVS), founded in 1963, operates in over 7800 stores. This drugstore firm allows you to combine coupon savings and discounts when purchasing at its firm.
If you shop at CVS, you're probably aware that the drugstore frequently runs sales and special promotions in its weekly ads. However, purchasing items on sale is not the only way to reduce your spending at CVS.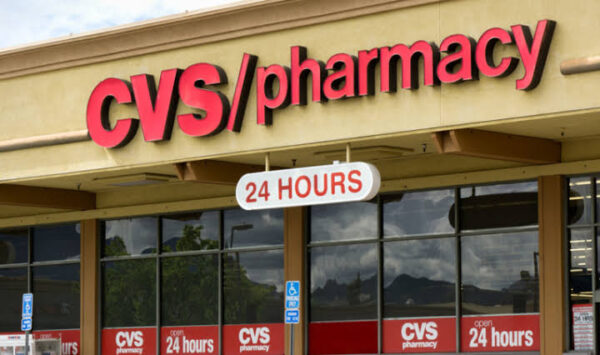 In fact, if you shop wisely, you can often buy items for a fraction of their retail price – or even get paid to make purchases in some cases.
Simply follow these tips to spend less than expected, allowing you to add to your savings account.
Good Read: 10 Ways to Save Money on Groceries
6 Ways to Save Money at CVS (plus 1 more way)
Here are seven ways to save some bucks at CVS Pharmacy.
1. Obtain an ExtraCare Rewards Card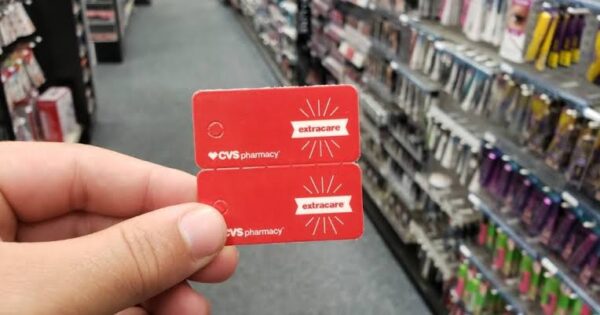 One way to save money at the CVS store is to obtain an ExtraCare reward card.
This reward card lets you earn 2 percent cash back on most purchases. You can also earn $5 for filling ten prescriptions.
Sign up for the ExtraCare program
If you want to save more money at CVS, you should first enroll in the ExtraCare program.
This will grant you access to an ExtraCare card, which allows you to earn 2% back on all purchases by scanning the card whenever you shop.
ExtraBucks, or ExtraCare rewards, can be redeemed digitally online or through the CVS app, or you will receive a printout of them quarterly for redemption.
You can use ExtraCare rewards as soon as you earn them. So, if you're making a large purchase or one that entitles you to ExtraBucks right away, consider splitting your transaction in half.
You can earn ExtraBucks in the first transaction and then use them to pay in the second, eliminating the need to worry about expiring.
2. Stack Coupons to Get Free Items or Even Money.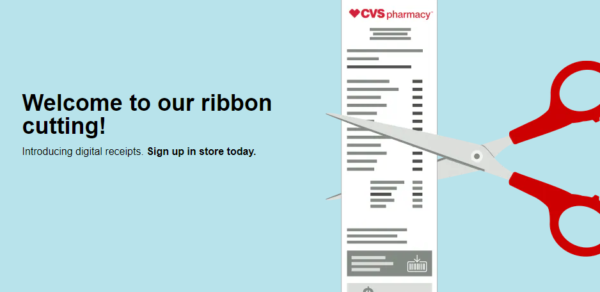 You can combine manufacturer and store coupons at CVS. The combination frequently means that you can obtain free items.
For example, a manufacturer may offer $1 off a $2 tube of toothpaste, and CVS may also provide a coupon for $1 off the toothpaste. You can get the toothpaste for free if you combine the two coupons.
CVS will not give you money back if your two coupons total more than the price of the item you purchase. However, manufacturers or third-party apps such as iBotta occasionally give you money back for purchases. And if still looking for shopping coupons, there are other weird places to find coupons you should check out.
If purchasing that specific toothpaste allows you to earn cash back on Ibotta, you could pay nothing and earn the cashback.
Or, if you are eligible to earn ExtraBucks for purchasing toothpaste as part of a CVS promotion, you could receive those ExtraBucks even if you did not pay anything.
By following these three tips, you can drastically reduce the cost of your CVS shopping experience. As a result, you should be able to bring home a large number of items that you require while spending very little money.
3. Sign up For the CVS ExtraCare Beauty Club.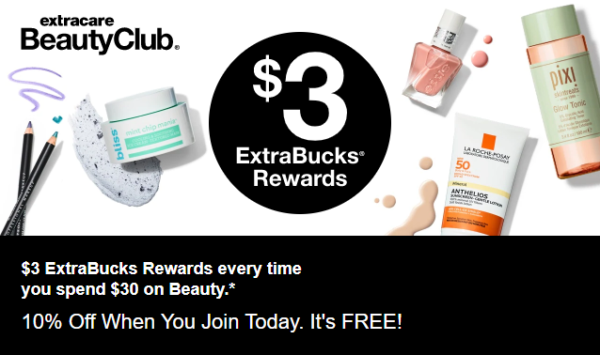 Before we move on from the CVS Rewards programs, there is one more option to consider: the free CVS ExtraCare Beauty Club.
This program includes numerous perks and exclusive member benefits. Regarding beauty products, who doesn't love perks and benefits?
So, what do you get as a CVS ExtraCare Beauty Club member? We're talking about early access to the newest beauty products, a welcome gift, and something extra for your birthday (because you deserve it).
And, as with the standard CVS ExtraCare card, you'll have access to additional members-only CVS coupons and exclusive beauty product deals throughout the store.
Finally, we have one more bonus, and you'll love it.
When you use your ExtraCare Beauty Club card to buy eligible beauty items like hair color, perfumes, makeup, and skincare products, you'll earn $3 in ExtraBucks Rewards for every $30 you spend. That is unbeatable!
If you want a 10% discount on cosmetics and toiletries, sign up for the ExtraCare Beauty Club membership card.
This card entitles you to a 10 percent discount and $5 in Extra Care bucks for every $50 spent on beauty products
You'll also get additional benefits, such as offers for free beauty products such as shampoo and sunscreen or start selling for Avon to get free beauty products.
4. Obtain a CVS ExtraCare Card (and Sign up for ExtraCare Pharmacy & Health Rewards)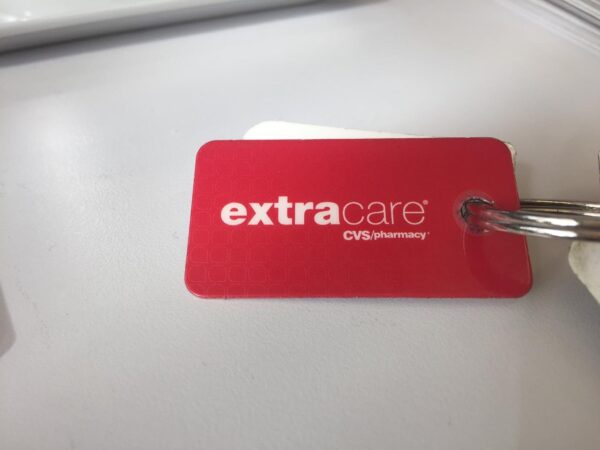 Do you want to be a part of an exclusive club? You can, however, if you join the CVS rewards program.
Every time you use your CVS ExtraCare card, you'll get great perks like in-store discounts, $3 ExtraBucks Rewards for your birthday, and other exclusive members-only CVS coupons.
But that's not all. Using your CVS ExtraCare card, you'll get 2% back in ExtraBucks Rewards on every eligible purchase. And keeping track of your CVS Rewards balance is a breeze.
To check your balance, simply log in to your online member portal. You can also load additional deals onto your ExtraCare card here.
You should also sign up for the free CVS ExtraCare Pharmacy & Health Rewards program once you have your ExtraCare card.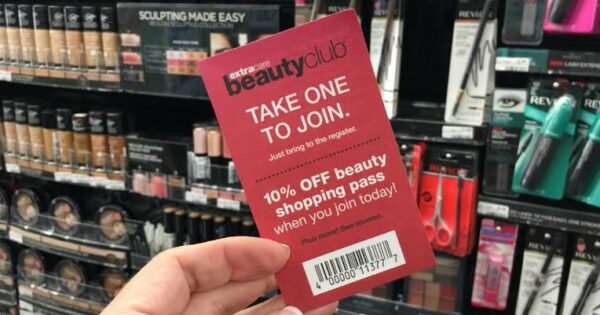 It's a great way to save money on CVS prescriptions. The only requirement for getting started is filling at least one prescription at this pharmacy.
You can begin earning rewards on your prescription purchases once you sign up for the program.
These CVS prescription savings can add up quickly. You can, for example, earn up to $50 in Pharmacy & Health ExtraBucks Rewards per year.
Then, you can use your CVS pharmacy rewards to buy almost anything in-store or online. Lottery tickets, prescriptions, alcohol, and postage stamps are the only exceptions.
One more thing to remember about ExtraBucks Rewards and Pharmacy & Health ExtraBucks Rewards.
The rewards balances usually expire after 30 days, so you must be careful how you spend them. This is because you must use all of your ExtraBucks at once.
For instance, if you have $5 ExtraBucks but only want to spend $3, you will lose the remaining $2 in ExtraBucks. And, let's face it, no one wants to pass up free money.
You can use rewards on most products in the stores and online — not just pharmacy items. Be aware that pharmacy credits expire at the end of each year,
5. Sign up for CVS Emails and Social Media Updates.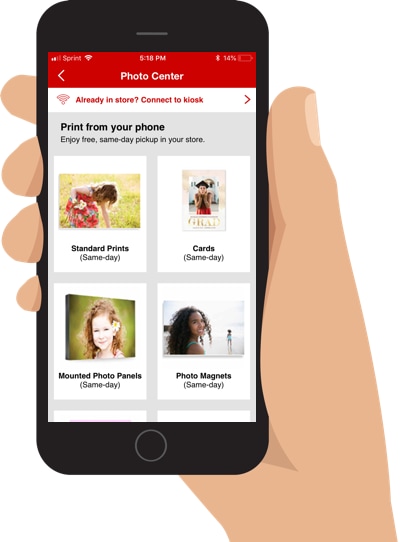 You've probably heard us talk about the importance of signing up for retailer emails, but we think it's worth repeating for this pharmacy.
You'll enter a world of savings when you sign up to receive CVS emails. The emails include exclusive subscriber-only deals on everything from snacks to haircare products.
CVS makes it simple to begin receiving personalized rewards based on your interests and shopping needs through mails. Emails are one way to get absolutely free stuff online.
When you sign up for the emails, you only need to provide an ExtraCare number. It's really that simple!
Another great way to connect with your favorite pharmacy is through social media. CVS has a presence on social media sites that include Facebook, Instagram, and Twitter.
You'll find everything there, including deal alerts, upcoming sales, and new products.
6. Learn Which Coupons CVS Accepts.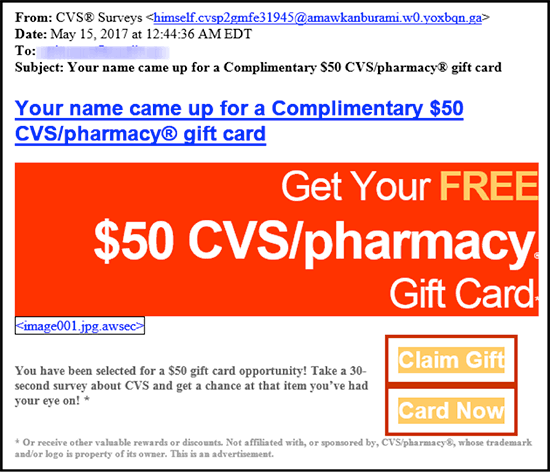 There are many different types of coupons worldwide, and CVS accepts nearly all of them. Here's a quick rundown of the various kinds of coupons available at CVS.
Paper and Digital Manufacturer Coupons. Manufacturer coupons are available in both paper and digital formats. We've all seen coupons with the words "Manufacturer's Coupon" or "MFR." These coupons can be cut out of the Sunday paper, printed from various websites, or loaded into your ExtraCare account. Aside CVS, there are sites for

free printable grocery coupons

if you prefer printable to online coupons.
App-only CVS store coupons. CVS has its own digital coupons available in the CVS app. These coupons typically have a week expiration date and can be found in the "See Deals & Rewards" section of the CVS app. To use a coupon, simply click "Send to Card."
CVS offers email coupons. Every Thursday, CVS sends out email coupons to the majority of its email subscribers.
CVS ExtraCare Coupon Center coupons. These coupons may differ depending on the customer. You can print the coupon to use at checkout or digitally send it to your CVS card.
CVS ExtraCare Coupon Center coupons. The coupons printed from the ExtraCare Coupon Center are the last type of coupon you can use at CVS.
These are a combination of manufacturer and store coupons. You may also find coupons and deals on your CVS receipt, so make sure to check yours after you check out. This applies to both paper and digital receipts.
7. Check the CVS Weekly Ad to Find All the Deals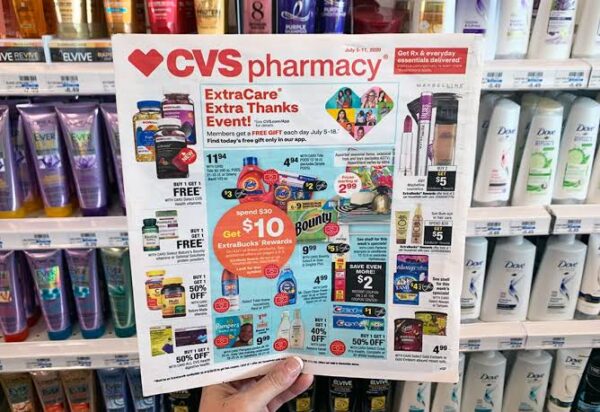 Now that you know how to join all of CVS's savings programs, it's time to delve a little deeper into how to find out what's on sale at this well-known pharmacy.
CVS publishes weekly ads, including discounts, limited-time offers, and coupons. In addition, CVS has sales from Sunday to Saturday.
However, rumor has it that the retailer will still honor the deals in the ad on the following Sunday. It pays to have some insider knowledge!
To take advantage of the weekly ad deals, you must have a CVS ExtraCare card. That's why we started this article by discussing signing up for this important little card.
Do you know where you can find the CVS ad? The flyer is available online as well as through the CVS pharmacy app. The traditional paper version is also available in stores and your Sunday newspaper.
Other Ways to Save Money At CVS
Here are other ways you can save some more money at CVS
Join CVS CarePass for $5 Per Month and Receive a $10 Reward Every Month.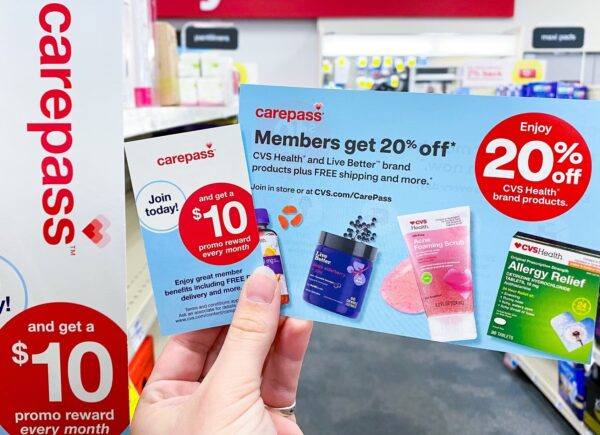 In contrast to other CVS rewards programs that are free to join, a CVS CarePass membership costs $5 per month or $48 per year ($4 per month). However, it returns more than it costs. So if you enjoy shopping at CVS, it will be well worth your money.
CVS frequently offers new members the first month of CVS CarePass membership for free. CVS most recently provided a free membership in January 2023.
Even if you join for free as part of a promotion, you will still receive the $10 ExtraBucks. Cheers to free CVS money!
Here are some of the benefits of a CVS CarePass membership:
When you join CarePass in-store or online, you'll receive an instant $10 reward to use toward a purchase at CVS.com. As long as you're a CarePass member, you'll get a $10 reward loaded directly to your ExtraCare card every month. If you purchase a yearly membership, you will receive $6 in monthly rewards instead of $5.
With your membership, you can save 20% on CVS brand products in-store and online at CVS.com, including over-the-counter medications, vitamins, supplements, and personal care items.
CVS couponing can be difficult at first, but trust us when we say it's one of the best drugstores for couponing.
You can get many household items for cheap or even free if you know how to shop wisely and find the best CVS coupons. CVS, in my opinion, is the most user-friendly and new-couponer-friendly of the drugstores.
The problem is that you can't enter unless you understand how CVS couponing works or are a regular CVS customer.
The more frequently you shop at CVS, the more money you save. And this does not imply that you should spend all of your money.
Enroll in the ExtraCare Advantage for Diabetes Program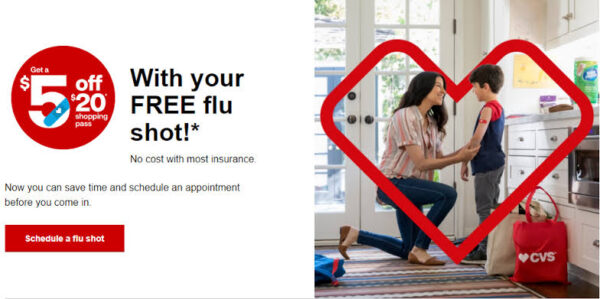 If you have diabetes, CVS provides a plan to help you save money on your prescriptions. This plan is called ExtraCare Advantage for Diabetics.
Get a Refund for Out-of-stock Sale Items.
According to SimplyCVSShopping.com, a site about saving money at the pharmacy chain, if CVS discounts an item but it's already sold out by the time you get to the store, you can get a raincheck.
Simply inform a sales clerk that the item you want isn't in stock, and you'll be given the slip of paper with the sale price and the number of products you want.
Rainchecks, according to CVS.com, never expire. So, you can use your raincheck to get the sale price you missed out on the first time.
Shop Online and Schedule Recurring Deliveries
Using the CVS.com Ship & Save program to schedule regular, automatic deliveries of certain items, you can save up to 20% off plus free shipping.
Although you cannot combine the discount with sales offers, you will receive the sale price on your first order if it is higher. In addition, items that qualify for Ship & Save can set up a recurring delivery online.
Stack Your Savings
"Stacking coupons and current store promotions is the best way to save the most at CVS," Hoover says.
Customers should begin by looking through the weekly ads for ExtraBucks offers that provide additional rewards on specific items. Then, on sites like Savings.com and Coupons.com, look for manufacturer coupons for those items.
According to Hoover, check CVS.com for store coupons and CVS ads that can be combined with manufacturer coupons for even more savings.
Become a member of Veterans Advantage.
If you are a member of the Armed Forces, or a former member, you can take advantage of a special program offered by CVS.
Being a member of the Veteran Advantage program enables you to access special discounts and coupons.
Transfer your Prescriptions
If you switch pharmacies to CVS and seek a new prescription, CVS will offer you a free gift card. This gift card will enable you to purchase drugs less expensively.
Seek Rebates
Just like many cashback rebate sites, most of the items sold by CVS come with a rebate policy. You can save money when you purchase an item that makes you eligible for rebates.
Download the app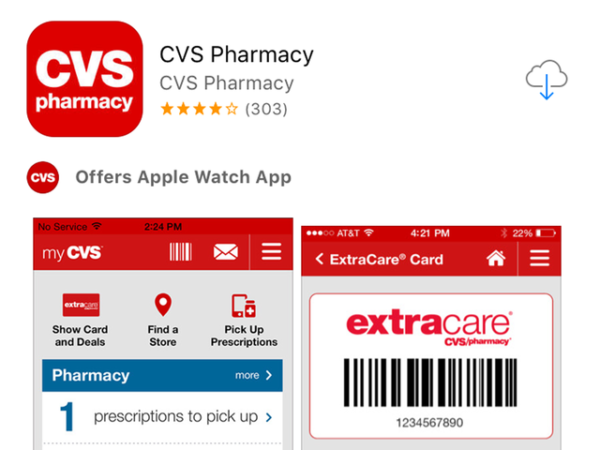 It's not enough to have a CVS rewards card. According to Woroch, you can receive exclusive mobile offers if you download the free CVS app.
Simply scan your ExtraCare card to connect it to the app. Consumers, according to Woroch, can then send deals to their cards for instant redemption at checkout.
Save Money by Purchasing Store-brand Items.
According to Woroch, CVS offers an extensive line of affordable generic-brand goods comparable to popular brand-name items and available at lower prices, ranging from household essentials and food items to beauty products and office supplies.
Customers could often save 20% to 30% on their purchases by purchasing the CVS brand.
Participate in CVS in-house Survey Panel
CVS has an in-house Survey Panel that enables you to earn rewards for participating in surveys. The questions asked in this survey center on CVS stores and products.
For each survey you complete, you will receive an ExtraBucks reward that makes you eligible for discounts for each item you purchase. If the CVS panel is not enough, there are best-paid survey sites to make quick bucks.
What CVS Rewards Deals Should I Take Advantage of?
Fetch Rewards is similar to Ibotta in that you scan receipts but don't have to add offers beforehand or scan specific barcodes.
Fetch will also reward you with points for every receipt you scan, even if you don't buy any promotional items, and you'll have a full 14 days to scan them.
You can cash out as little as $3 in the form of a gift card to various retailers, including CVS!
Checkout 51 will also require you to scan your receipt to verify offers. Offers go live on Thursdays and expire the following Wednesday, so make sure to submit your receipts before the deadline.
You can cash out once you have $20.
Good Read: 8 Ways to Save Money at Home Depot
Bottom Line
Learning how to coupon at CVS can be challenging at first, but trust us when we say it's one of the best drugstores for couponing. If you know how to shop wisely and find the best CVS coupons, you can get many household items for cheap or even free. In addition, CVS is the most user-friendly and new-couponer-friendly of the drugstores.
You can't go in unless you know how CVS couponing works or are a regular CVS customer. The more you shop at CVS, the more money you'll save. And this does not imply blowing all of your money.
Frequently Asked Questions
Q: Does CVS match or Adjust prices?
CVS does not match or adjust prices.
You're out of luck if you hope to get a lower price at CVS by price-matching a competitor. CVS will not match prices in-store or online. Whatever the case may be. They also do not honor price adjustments if you buy something that later becomes cheaper.
Q: Can you really save money at CVS?
Yes, you can really save money at CVS. Seeing a large total reduced to a few dollars excites me. On a recent trip to the store, I saved 97% while purchasing items that I actually needed. While the difference isn't always dramatic, I save at least 60% on my purchases on average.
Q: What exactly is the CVS 98% rule?
To earn ExtraBucks, you only need to pay 98% of the required purchase threshold. Every week, you'll see offers like "Buy this, get this amount of ExtraBucks" in the CVS Weekly Ad. You only need to reach 98% of the spend amount to trigger ExtraBucks on a "spend" promotion.
Q: How do I redeem my CVS Rewards?
Sign in to your CVS.com account or the CVS Pharmacy app before you shop, then go to Deals & Rewards and send your reward to your ExtraCare card. You can use it when checking out.
Q: How do I cancel my $5 monthly CVS subscription?
Call 1-833-320-CARE (1-833-320-2273) at least three days before the renewal date to cancel or cancel online at any time. There are no refunds for monthly or annual membership fees once the recurring charge has been processed. Rewards have no monetary value and are not redeemable for cash.
Q: Is a CVS card free?
Membership is completely free. You can join right now online, through the CVS/pharmacy® mobile app, or at any CVS/pharmacy® location. You will be given an ExtraCare® card bearing your unique ExtraCare number. This number is required to receive ExtraSavings" and ExtraBucks® Rewards.