Last updated Feb. 19, 2023 by Peter Jakes
Avon Products, or just "Avon," is a direct-to-consumer company that sells beauty products, household items, and personal care items. People always ask "Is Selling Avon Worth It?" "Can You Make Money Selling Avon Products?"
This article answers these question and will explain all you need to know if you want to make money selling Avon products.
Since Avon company began in the late 1880s, one thing that has helped Avon stand out is that Avon reps can sell products to their friends, neighbors, and family.
The procedure for becoming an Avon representative is quite straightforward. The Avon team is always ready to accept new team members because hiring new teammates is the most lucrative aspect of the Avon business.
To become an Avon representative, visit Avon's official website and register to start getting the benefits of being an Avon Rep. The registration process demands that you enter your personal information.
When the registration process is completed, you'll be contacted, and a day will be scheduled for you to meet an Avon member.
On the meeting day, you'll be briefed on what to do as an Avon member and need to fill in paperwork. A sign-up fee of $15 will be demanded from you.
In addition, an Avon start-up kit will be issued to you. This package contains everything to get you started as an Avon representative.
What is Avon?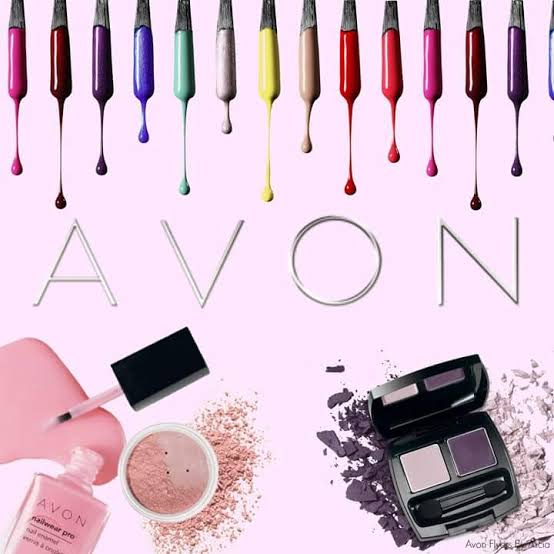 David McConnell founded Avon in 1886, making it one of the pioneers of direct selling. David, who used to knock on women's doors selling books, realized that the women wanted perfume, so he changed his strategy and began selling that instead.
It didn't take long for his new venture to take off, and today Avon is the world's fourteenth-largest beauty company, selling everything from concealers and mascaras to hair serums, moisturizers, and more.
Avon is also the world's oldest direct sales company and second-largest MLM company after Amway!
While Avon used to be about direct sales, they switched to a multi-level marketing structure (or 'network marketing') in 2005.
As a result, approximately 6.5 million Avon representatives worldwide are selling Avon products.
Related: 3 Legit Ways to Earn Money With Instagram
Is Selling Avon Worth It?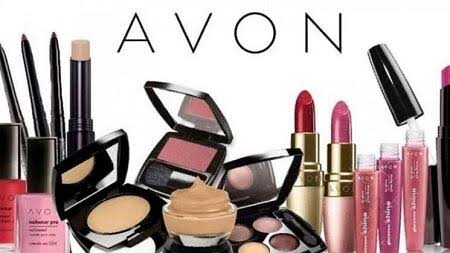 Selling Avon is worth it if you put in a good amount of hard work. Most businesses are worth it if you follow the rules and are consistent. All companies come with their risks and downsides.
When you start selling Avon, you need to make preparations for a lot of things. You also need to be focused and committed. Selling Avon is a lucrative business if you work on your marketing skills.
How Much Can You Make Selling Avon Products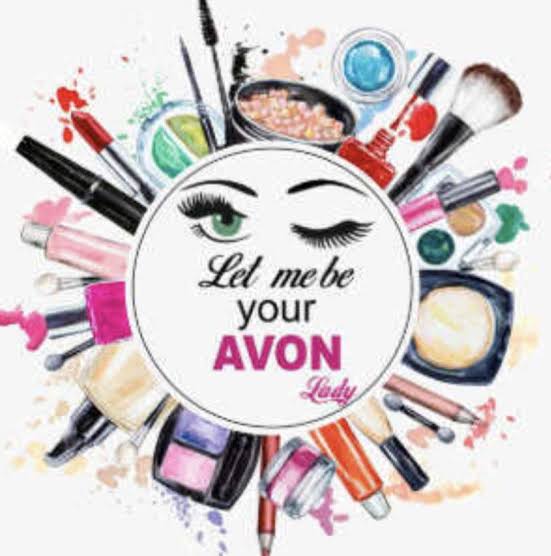 The amount you can make from selling Avon products depends on how many you sell and the price you designate for each product. If you can use small business apps for growing your business, we recommend that.
Selling Avon is like being a business owner. You purchase Avon products at a discounted price from the company and sell them at a reasonable price to customers. You get to keep the profits made from selling the products.
Selling Avon is similar to owning and operating a retail establishment. You will need to make financial investments in your Avon company if you want to see your client base grow.
Having more clients implies having a greater revenue percentage (commission).
Still, it also means working longer hours, putting in more miles on the car, purchasing more brochures, more samples, purchasing more delivery bags, and employing more lackeys.
Yes! It is possible to make a good amount of money selling Avon products, but it depends on the amount of effort you are willing to put in.
How Much Do Avon Reps Make on Average?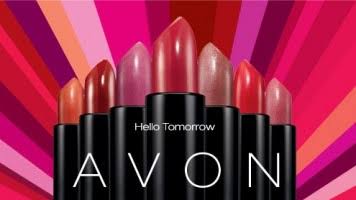 Avon is open about how much money they make and how much Avon representatives make on average.
They issue a report detailing the previous year's sales and earnings every year. According to recent data, the current earning structure for each campaign is as follows:
All new reps earn a 40% commission on sales.
Beauty sales between $0 and $149.99 – 20% commission
Beauty sales between $150 and $299.99 – 30% commission
Beauty sales between $300 and $499.99 – 35% commission
Beauty sales of $500 or more – 40% commission
A 20% commission is paid on all fashion and home sales.
Representatives who sell more than $10,000 in a product are invited to join the President's Recognition Program. This program's earning structure is a little different:
Campaign sales ranging from $0 to $924.99 earn a 40% commission.
A 45 percent commission is earned on campaign sales ranging from $925 to $1574.99.
Campaign sales of $1575 or more earn a 50% commission.
Avon also claims that reps who pursue the Sales Leadership path and build a sales team can earn up to $100,000. The more you recruit, train, and lead your team, the more money you can make.
How Much Does It Cost to Become an Avon Rep?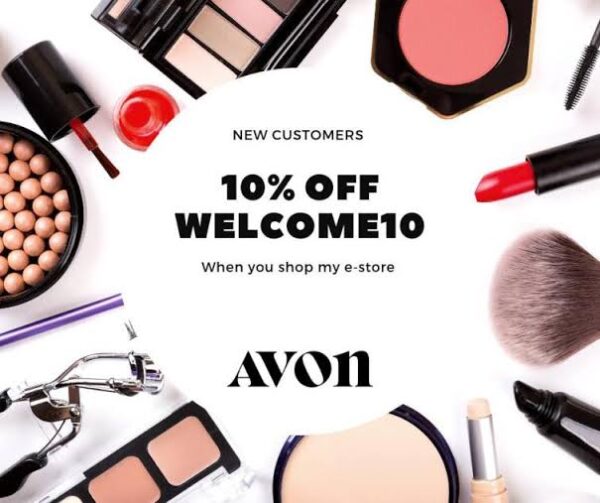 The Avon sales rep starter kit costs around $25. It contains sales information, order forms, brochures, and access to your personalized Avon website.
There are also $50 and $100 starter kits that include more forms, samples, bags, and other Avon selling tools if you want to start with a little more in your selling arsenal.
Avon representatives will pay for catalogs, samples (optional), and the Avon One Simple Fee for each campaign after receiving the starter kit. This fee of $5.95 and up covers ordering across your website and shipping and handling for each campaign you run.
How to Make Money Selling Avon Online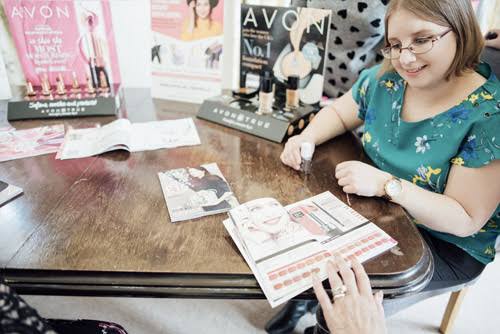 The way Avon representatives sell beauty, home, and fashion products have evolved dramatically over time. Online sales have largely replaced in-person parties and door-to-door sales.
Each Avon representative is given a website through which they can sell Avon products to friends, family, neighbors, and even strangers. People visit your personalized website, purchase products, and your profit.
It's as simple as that.
You can build a sales base by sharing on your social media accounts and via e-mail. Getting acquainted with the best social media management tools will help your Avon product marketing.
Avon has evolved to keep up with technology and make selling Avon so simple that almost anyone can do it.
How to Build Avon Products Customer Base
Aside from sharing on your Facebook and Twitter pages, there are some steps you can take from the start of your Avon sales career to help build your customer base.
The first step is to ensure that your website accurately represents you. Next, select a URL that is simple for people to remember.
Then, configure your website so potential customers can quickly obtain product information and easily purchase products.
Next, ensure that you have plenty of brochures, business cards, and samples. Yes, this will cost you money, but handing out these marketing tools will be extremely beneficial to the growth of your business.
Another critical step is to spread the word about your participation in the Avon game.
Along with sharing your website online, request that cards and brochures be left at local businesses and other frequently visited establishments.
Finally, think about throwing a few parties. They may appear outdated, but they can aid in the creation of a new customer list.
Is Selling Avon a Legitimate Method to Generate Money?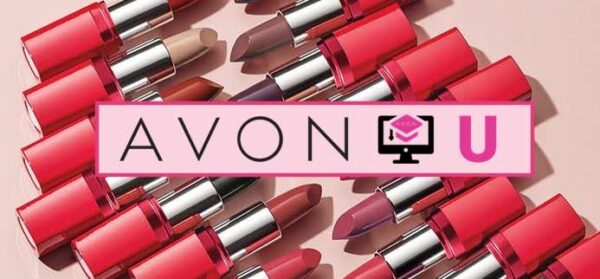 Yes! Selling Avon is a legitimate way to generate money. No part of this job violates the law.
It is suitable for people who need a part-time job or a job with flexible working hours. The amount you make from being an Avon representative depends on your commitment level and hard work.
Avon has two methods of making money as Avon independent rep:
● Direct Product Sales
Reps can use this method to sell to friends, family, neighbors, and anyone else in their network while earning a percentage of their sales.
● The Sales Leadership Process
This method entails an Avon Representative selling products as well as recruiting others.
Whatever path you ultimately choose, the entry point for selling Avon is purposefully low. As a result, getting started will not cost an arm and a leg.
Finally, selling Avon allows motivated women to earn as little or as much money as they want, depending on how much time they devote to their business.
Pros and Cons of Selling Avon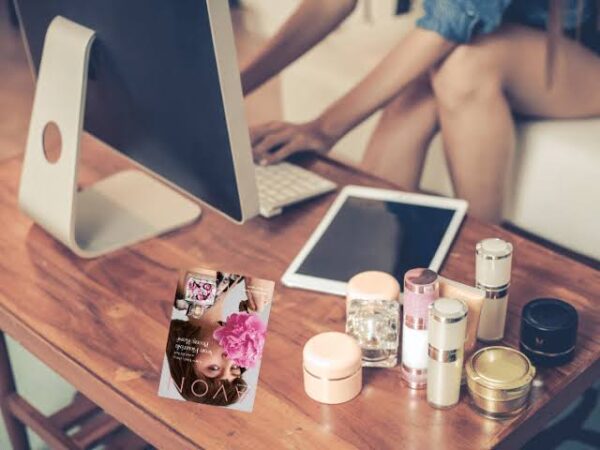 Pros
Avon has been in business since 1886 and is a well-known brand. However, you don't need to persuade people of the products' worth because many have previously used Avon products.
When it comes to Avon products, they are good on the skin. I have fond memories of little Avon roll-ons because my aunt would always drop one for me whenever she came, as well as the Avon Skin So Soft spray for combating mosquitoes when I was traveling.
Avon products are also very affordable, unlike Monat (whose shampoo can be as high as $40
Their affordability makes them an easier sell than pricey MLM products like Arbonne.
Avon no longer tests their products on animals, which is not true of many other major cosmetics companies.
Because Avon has low start-up fees, it doesn't matter if your business doesn't take off as quickly as you'd hoped. Other MLM companies charge between $300 and $5,000 to join, so joining Avon is relatively inexpensive.
Avon employs managers who oversee the recruitment and training of new Avon representatives. This means that a new Avon representative is given more support which may promise training but fail to deliver.
Unlike almost every MLM, a newly hired Avon representative cannot immediately recruit other salespeople unless they reach the level of 'leader.' It means that if an Avon representative recruits you, they must know what they are doing!
Benefits of Being Avon Rep.
Earn trips to fantastic vacation spots
Free design, creation, and printing of business tools
Take advantage of education benefits and tuition discounts to keep your career moving.
Get access to top-rated health, dental, and vision insurance plans
Reduced rates on voice, data, and WiFi service for all of your digital devices
Every year, Avon awards scholarships to deserving representatives and their families.
Capella University provides academic support to Avon Representatives.
Cons of Selling Avon
You're not going to make much money. Most Avon reps earn next to nothing, and when you consider the amount of time and effort required to run an Avon business, the financial reward may not be worth it. Instead, you could try survey sites that pay out cash.
To sell the products, you will compete with approximately 6.5 million other Avon representatives. Therefore, joining a crowded market is never a good idea because your friends will likely know other Avon representatives.
While the fact that Avon is such a well-known company is a good thing, it also means that most people who want to buy Avon products can go directly to the Avon website or Amazon. People would not necessarily consider hopping on. You can also make money selling on Amazon.
Avon continues to use paid advertising, which is supposed to be your job. So if someone sees an Avon advertisement in a magazine and decides to buy something, they will go to Avon's website, not yours.
Avon violated China's anti-pyramid scheme laws, which is a major no-no. You never want to be a part of a company that is so similar to a pyramid scheme that it violates laws like this.
Avon was also found guilty and fined $135 million for bribing government officials in China to continue operating there. It also paid to prevent negative news articles about the company from being published.
You'll struggle to make consistent sales unless you have a large social network (think influencer status). Your friends and family may make the occasional purchase to show their support, but they will not be able to keep you afloat. It won't be easy without a large social following.
Because the products are so inexpensive, you'll need to sell a LOT of them to make a profit. Even if you earn 40% commission per product (most Avon representatives earn 20%), a 40% commission on a $4 product isn't much.
What Kind of Income Can You Expect From Selling Avon?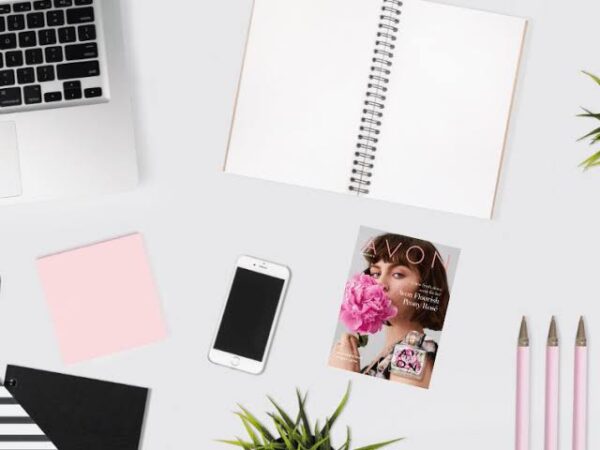 An Avon representative can earn 10% to 40% of their sales. So the amount of income they can expect from selling Avon depends on the number of sales they make.
What is MLM?
To understand selling Avon, you need to know what MLM is. MLM is an abbreviation for multi-level marketing, and MLM companies are also known as network marketing firms.
In an MLM, you do not get paid. Instead, you make money by selling products to people you know and recruiting others to join your company.
When you hire a new employee, and that employee begins earning money, you will earn a commission on the sales and recruits that person generates. This is repeated on several levels (hence multi-level).
While you can make money by selling whatever product your MLM company offers (in Avon's case, beauty products), most people in MLM companies prefer to recruit others because they stand to make a lifelong passive income from that person.
In contrast, they will only receive a one-time commission if they sell a product.
The ultimate goal of someone in an MLM company like Avon is to recruit as many people as possible, allowing them to earn large amounts of passive income with little effort.
Tips To Successfully Sell Avon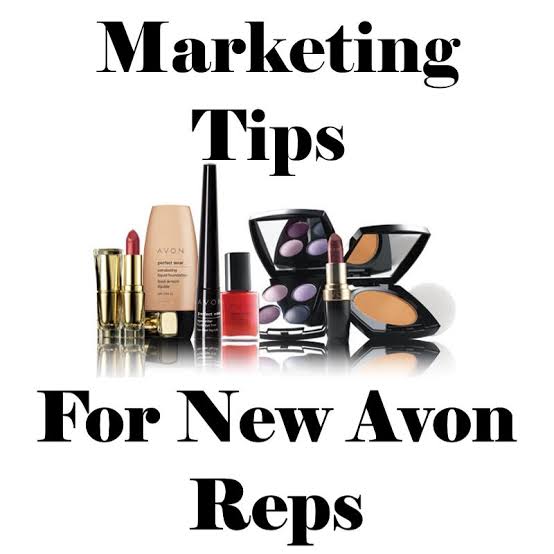 ● Talk to Businesses in your Area.
If you use it right, this can be a goldmine. For example, women who work in local offices have to wear makeup every day, but they rarely have time to buy it.
So, get a stack of Avon brochures and leave them with samples at offices in your area. Give people a reason to buy from you, such as a free gift or a small discount on their first order.
Tell them you will be back every week at the same time to give them more samples and take their orders.
● Create Excellent Customer Relationships
Your first priority as an Avon representative should be your customers. Therefore, you must provide the best customer service possible to keep and grow your customer base.
The more customers regard you as their go-to beauty and fashion consultant, the more sales you generate.
● Recruit Your Own Sales Team
Avon representatives who build a strong sales team earn the most. Reach out to friends and family to see who might be interested in collaborating with you.
You might discover that selling Avon is contagious. Develop your team and expand your business.
● Don't Spend Profits On Product For Yourself
Many people who sell Avon make the mistake of buying things for themselves with the money they make. Unfortunately, it's often part of what makes selling Avon seem so appealing at first.
But if you want to be good at selling Avon, you need to stop thinking like a beginner. Yes, knowing about your products firsthand is always a good idea.
But if you want to make a lot of money selling Avon products, you need to treat it like a business, not a hobby.
So, remember that you are in business to make money, not to get discounts on products.
Starting an Avon business is much like learning how to start an e-commerce business. Hence, setting sales goals for yourself can help. When you reach them, reward yourself with an Avon product for a well-done job.
● Make a Newsletter and a Website.
One way to stay in touch with your customers is to send them a monthly newsletter about new Avon products and the latest trends in cosmetics. In addition, there are WordPress hosting websites to start if you want to have your own website.
You'll also have access to an Avon website like "www.yourname.avonrepresentative.com," but you can choose your domain and buy it through a domain registry.
Having your web address (called a "domain name") shows that you are serious about your business and plan to be around for a while.
Also, make sure your business cards and brochures have your website address.
Talk about your experiences with Avon products in your newsletter and website. Give tips on how to use the newest Avon cosmetics.
Tips To Retain Avon Customers and Make Money Selling Avon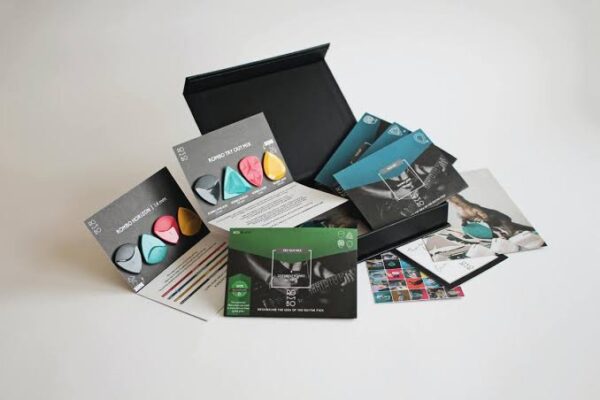 Allow your customers to keep their brochures. You'd be surprised how many people see your brochure if it's just lying around your customer's house. Showing your customers what you've purchased will increase sales.
Learn about the products you're selling. Then, try them out for yourself. If you have sensitive skin or allergies, have a friend or family member do it. As a result, you will be well informed when a customer inquires about a product.
Give your customers incentives to increase their purchases. For example, if you spend £20 on this brochure, you will receive a gift.
● Be flexible about delivery:
You could receive your delivery one day and not be paid until the next. Inform them that you will deliver it at that time.
This means they can order more because it will be delivered on payday. There are eCommerce fulfillment services you can explore.
Give your customers product samples. People are more likely to purchase more expensive products if they can try them first.
Showing your customers what you've purchased will increase sales.
Promote free gifts because they increase sales. These gifts are available at a discounted price from your First Look before they appear in the brochure.
Wear Avon jewelry and scents every day. Many people notice this and inquire as to where you obtained it. If you give them a brochure, they are more likely to order it.
● Networking –
If your customers work with women, ask them to bring a brochure to work for you; it's a great way to broaden your customer base.
Upfront selling entails stocking up on favorite products you can sell when your customers run out. They will be grateful.
Visit the Social Media Centre (located in your Avon Store dashboard) regularly and share the fantastic video guides and tutorials that link back to your store!!
For every campaign, share your My Avon Store link on your Facebook profile, page, and social media. Remember to update your store's delivery dates after each campaign.
Always keep an Avon product on hand, especially when delivering orders. Your customers enjoy seeing
Alternatives to Selling for Avon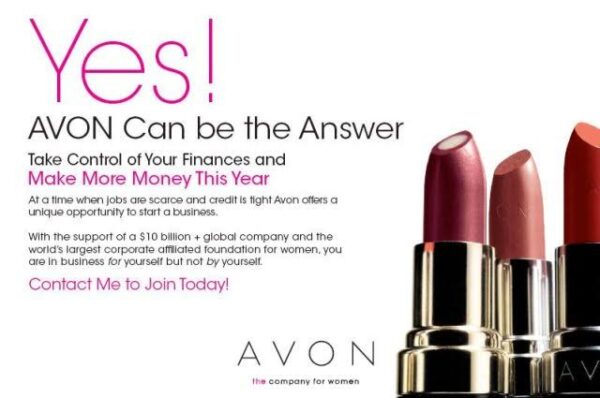 So, how the hell do you make money online without doing anything?! Well, affiliate marketing is another wonderful choice than network marketing.
Affiliate marketing is a lot like network marketing. However, unlike multi-level you can make a lot of money from the comfort of your home with affiliate marketing.
With affiliate marketing, you promote products you like and get paid when they sell. But unlike MLM, there are no monthly quotas, sign-up fees, or recruiting. These highest paying affiliate programs for beginners is a good place to start.
Most importantly, the money you make will go straight into your pocket and not up the pyramid. If affiliate marketing is not your thing, check out other low cost small business ideas to start on the side.
Related: 27 Best Selling Apps To Sell Stuff Online (How to make some money fast)
Bottom Line
Selling Avon appears to be centered on becoming a leader and selling many products. But, looking at the numbers, I believe it is simply not worth it for the little guy (or woman).
If you decide to sell Avon, we strongly advise treating it as a full-time job rather than a side hustle. To make selling Avon worthwhile, you must build your business and recruit others below you.
To be truly successful, you will most likely need to hire people to make deliveries, distribute flyers, or do anything else to help you expand your customer base. You will need to invest in your Avon business to grow your customer base.
Frequently Asked Questions
Q: Why Should I Sell Avon?
Selling Avon allows reps to work for themselves and earn money on their terms. The word "empowerment" frequently appears on the Avon website to describe why women want to work for them.
Q: Do you have to pay taxes on your Avon earnings?
Avon Representatives are required to pay taxes on the profits made by their businesses. Profit is the amount of money earned by an Avon Representative after subtracting all expenses associated with sales. Individuals who work for themselves must pay taxes.