Last updated Jan. 3, 2023 by Chim Gracia
Do you plan to set up a small business in 2023? If your answer to this question is positive, you need to consider finding creative ideas to succeed.
When you have a low budget for business, you may become confused about making a perfect decision. But when you have access to information like this one, you can easily build a business that will guarantee your financial freedom before the end of 2023.
So how do you get started with setting up a small business? In this article, you will discover the 57 best low-cost small business ideas to start on the side (2023)
57 Best Low-Cost Small Business Ideas To Start On The Side (2023)
When you have low capital for your business, you will have to work with great ideas to lower every risk factor that may face your business. If you fail to carefully plan your small business, it may collapse even before profits begin to flow in.
Hence, you have to play by the rules to actualize success within a short time. If you are planning on setting up a low-cost small business, you should consider deploying the following business ideas for success;
Set up your eCommerce business: More people prefer to buy their everyday items directly from eCommerce websites. According to Statista, over 2 billion people purchased different services online in 2022.
These increasing numbers of online buyers have shown that eCommerce business is one of the most profiting small business ideas to implement in 2023. So what is the best eCommerce business to consider?
Drop-shipping: is one of the cheapest eCommerce businesses you can do in 2023. You don't have to own the product. The manufacturer and wholesaler will see that the products are delivered to your customers.
When you set up your website, you can refer your clients to a particular manufacturer or wholesaler to complete their purchases. You should have a great marketing ability to succeed in dropshipping.
Become a Customer service provider to companies: You can build a business around rendering customer service tasks to other businesses. Most companies realize that outsourcing their jobs will minimize the initial cost of employing on-site professionals.
You need to have good management and communication skills to qualify for this job role. You can find related jobs at freelancing websites like Fiverr, People Per Hour, and more.
Begin with Junk removal services: There are numerous benefits associated with junk removal services. But before you can tap into those benefits, you need initial investment capital to purchase junk removal equipment such as a sledgehammer, garbage cans, a truck, and more.
You can also obtain a franchise JunkLuggers to set up your business. Junk removal will enable you to take care of the environment while earning a profit.
You need to set up your website to connect with more potential customers.
Homemade popcorn: Another lucrative business that you consider trying in 2023 is the homemade popcorn business. You don't need much capital to get started with this business.
But you have to buy essential equipment and ingredients to get started. You can also promote your popcorn business online and create a website for it.
See these 15 Ways to Make Money in College (#11 Will Be Your Favorite) 
Consulting agency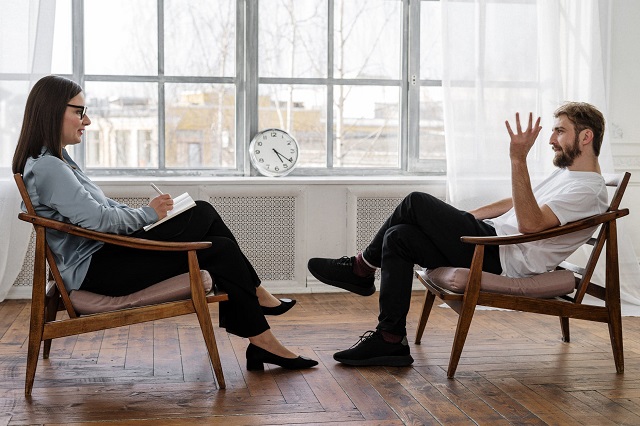 If you are a professional in any field, you can set up a consulting agency and earn from it. In fact, this option can be considered as one of the most lucrative opportunities with less starting cost.
You don't even need to establish an office to render this service. However, you will need a professional background at home to give your clients a true feeling of the service you are rendering.
Your business can be 100 percent based on the internet. Your clients can be seen on social media and other online platforms.
Professional organizer: You can work as a professional organizer and earn decently from it. Most people often request the services of organizers on different occasions.
You can satisfy this need by rendering your services to them. You need to have great leadership skills to professionally organize an event.
Create online courses: Millions of people are searching for cheaper ways to learn professional skills online. If you have professional skills in any field, you can step in to satisfy this need.
The best platforms to meet your students include Udemy, Datacamp, Coursera, and more.
Organise art lessons: Thousands of people hope to learn or improve their art skills. If you are a great artist, you can teach people how to create unique arts to earn profit.
The best platforms to teach art include Google Classroom, Educreation, TikTok, and more.
Set up a translation service: Translation service is one of our top pick 57 best low-cost small business ideas to start on the side(2023) If you know more than one language, consider setting up a translation service from home. Thousands of people are searching for professionals that can translate written content from one language to another.
You can find translation jobs on freelancing websites such as Fiverr, UpWork, and more.
Render Lawn Care Service: Before setting up a lawn care service, endeavor to put away the initial investment cost. The initial cost is for basic equipment, and employing some staff.
Lawn Care Service is majorly an outdoor service. So you may need to work with clients within your location.
Become a graphic designer: As a graphic designer, endeavor to create logos and different designs for clients. However, you must master your skills to execute professional jobs for clients.
Your business model can consist of posters, flyers, digital ads, and other attractive visuals. You will need a laptop or desktop, and graphic designing tools like Photoshop, illustrator, and more to create engaging designs for your customers.
Visit platforms like LinkedIn, People Per Hour, and more to find contracts.
Brand promoter: You can design a business model that focuses on promoting other people's businesses. Most small companies are looking for top brand promoters and influencers to work with.
Once you have a large following on social media, you can build a business around it. As you put out the products before your followers, ensure that your content is engaging to gain more reactions and positive feedback.
Invest in photography: Photography is a great business that some people are neglecting. People are genuinely making huge returns from photography.
You have to purchase a camera and understand how to edit photos to get started with this investment option. You can sell your photography, or work for clients to earn a living.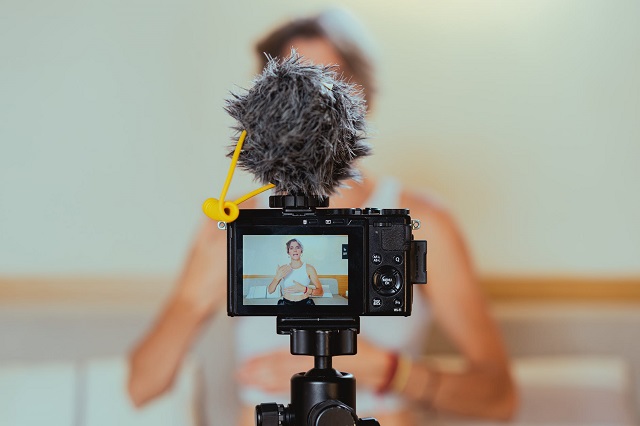 Millions of people have left their regular jobs to work as full-time YouTubers. Since they are receiving enough profits from the platform, they considered it a better means of gaining financial freedom.
As a video creator, you will need a camera and video editing software to get started. After the shot, edit and upload it on your YouTube channel with a creative description.
Pet food and accessories: For how affordable pet food and accessories is, it is one of the excellent 57 best low-cost small business ideas to start on the side(2023). Before you can start this business, you need an initial investment cost to buy the product for sale. Millions of people feed their pets every day. They also need to dress their pets up for a walk.
You can sell pet food and accessories to earn decently in 2023. Platforms like Amazon, Etsy, and more are good places to sell pet food and accessories online.
You can also sell offline to customers around you.
Real Estate agent: People cannot survive without a roof over their heads. Most real estate agents are making a fortune by helping people to connect with their dream homes.
You can become a real estate agent in 2023, and change your financial situation. As a real estate agent, you can visit Facebook, Zillow, NextDoor, and Modern Stamp to get started.
Virtual assistant: Another great opportunity you may consider is becoming a virtual assistant. You can help business owners execute some tasks in their absence.
Find Virtual Assistant jobs on freelancing and social media platforms.
Sell on eBay: When you sell your products on eBay, you should expand your reach to build a fresh relationship with new customers. You can sell almost anything on this platform.
Sell Print-on-demand products: People generally love to use customizable items regularly. Platforms like Printify saw this opportunity and they put out over 200 products to enable you to build a business around their designs.
Create your website and publicize your customizable items for clients to sell.
Own a food Truck: Food truck business is another great investment option to consider in 2023. For the past years, people that invested in the food trucking business.
As a startup, you may need to consider lowering your prices to attract more customers.
Write a resume: Resume writing has come to stay. Every job applicant requires an engaging resume to qualify for a job. If you can write a great resume, you may consider building a business around it.
Use your samples to convince an applicant that you are the best person for the job.
Rendering digital marketing services: Digital marketing skills will drive you towards huge success in 2023. Once you have the skill, you can build a business around it.
As a digital marketer, you are supposed to understand how SEO works. With this knowledge, you can render professional services to clients on platforms like People Per Hour, Guru, and more.
Also Check out 37 Cheap Storage Ideas for Small Spaces on a Budget
Cleaning services: Most people are too engaged to clean their homes properly. You can render cleaning services and earn from it.
To get started, buy all the cleaning equipment, build your websites and create awareness for your new business. You should follow people up to learn about their feedback about your services.
A trial will convince a customer to request your service once again.
Web design and development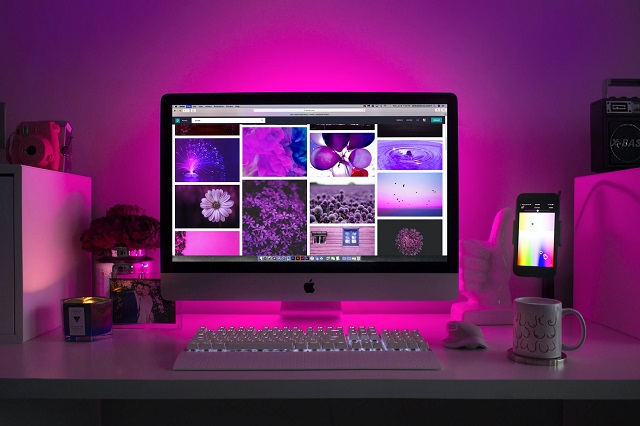 If you are a good web developer, you can earn a living from your skill. Even if you cannot build a website, you can spend weeks learning the simple process to get started.
You don't need to understand coding before becoming a web developer. Understanding how WordPress works will enable you to work for high-paying clients with time.
App development: The demand for app developers is also increasing per day. But you have to be a professional app developer before working with high-paying clients.
So if you are yet to master your skills in app development, spend quality time learning the due process. Find your potential clients on platforms like Fiverr, Upwork, and more.
Pet sitting: When your clients go on a vacation, you can watch over their pets and earn extra money. If you want to build a business around pet sitting, you have to understand how to care for pets and provide for their basic needs.
Some pets can have a high temperament. If you are not professional enough in handling such a pet, you may become a victim of an attack.
Hence, learn how to take care of pets before reaching out to clients for related jobs.
Become a rideshare driver: Becoming a rideshare driver is one of our best pick of the 57 best low-cost small business ideas to start on the side(2023). Once your car is in a sound state, you can become a rideshare driver and run it as a full-time or part-time business. As a rideshare driver, you don't have to analyze the logistics going on behind the scene.
You will have a friendly working environment to do your business. You can partner with Lyft and Uber for your rideshare driving business and find clients easily.
Selling used clothes: If your closet is occupied with used clothes, consider selling them online and offline for profits. You can sell your used clothes on Facebook Marketplace, Depop, and more.
Set up a ghostwriting service: As a Ghostwriter, you can earn a fortune from clients if you can meet deadlines. Ghostwriters write books, blog posts, and others for clients.
You can build a service around Ghostwriting and hire other writers to work for you. Before employing other writers, ensure that you consistently receive jobs from clients.
You can find clients on platforms like Writer Work, FreedomWithWriting, and more.Become a copywriter: If you can write sales letters, email, and website copies for businesses, you may consider building a business around copywriting.
As a great copywriter, you can land yourself a high-paying job if you are professional enough in handling tasks. Best platforms to find copywriting jobs include Writer Access, Pro Blogger, and more.
Start blogging: Blogging is considered a fast way to make a fortune in 2023, because of the processes involved. As a blogger, you don't have to manage the blog, you can hire people to do that for you.
Many writers are ready to create content for your website for a particular fee. Once your blog is set and running, you can earn through Google AdSense and affiliate marketing.
See also 120 Highest Paying Affiliate Programs (For Beginners)
Become an Affiliate Marketer: If you have great marketing skills, consider becoming an affiliate marketer. When you can sell products online and convince people to easily, you may gain your financial freedom before the end of 2023.
Sometimes, you don't even need to be available to run the affiliate program. Artificial Intelligence can do the job on your behalf.
This is one of the best ways to create passive income for yourself in 2023. The best affiliate marketing programs to consider consist of Clickbank, Shareasale, and more.
Refurbishing furniture and reselling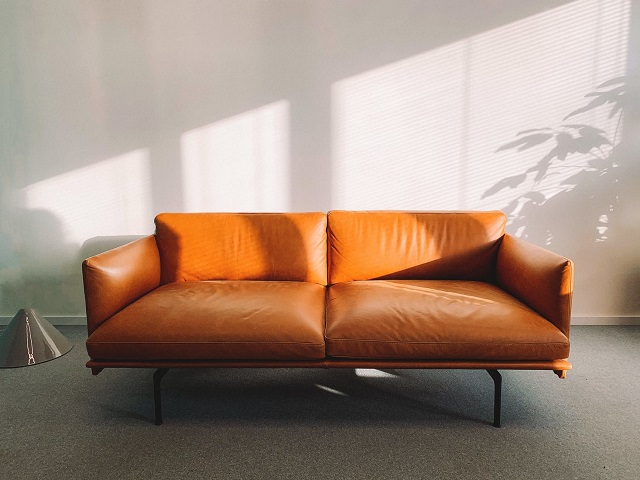 If you are skillful, you may consider refurbishing furniture and reselling them at a higher price. You can visit one online store to buy beautiful furniture.
Use your creative skills to refurbish them before sampling for sale. People are making thousands of dollars from this unique idea.
Monetize your Instagram: If you have less than 10,000 followers on Instagram, you may not be allowed to monetize your account. However, if you can grow your Instagram account, you can monetize it and earn from posting and advertising.
Brands are willing to work with you. So you must open the door to accept their invitation.
Work as a tour guide: Becoming a tour guide will allow you to earn and improve your knowledge about different locations. Most people need advice, especially when traveling to a new destination.
You are meant to provide your clients with information about their new destination, including the culture and laws of the people. Find your clients on social media platforms and within your localities
Practice makeup: People want to look stunning, especially when they go to events and other places. If you are good at applying makeup on people's faces, you can build a business out of it.
However, people must entrust in your services before they can willingly accept to patronize you.
Teach yoga online and offline: Are you fit, then teaching yoga online is a good option of 57 best low-cost small business ideas to start on the side(2023). You can make yoga practice a part-time or full-time business once you are certified to do so. People are willing to learn from you if you have great teaching skills.
You can teach them online and offline. You can use platforms like YouTube, Tiktok, and more for the online training.
Become a physical trainer: Establishing a proper gym may require money and enough planning. But you can become a physical trainer and help people master their skills with time.
Clients can invite you to visit their homes for the training. You can also reach people online, write and sell books about your profession.
Write an ebook: If you don't want to work for a client, you can decide to work for yourself. Focus on writing ebooks and selling online.
If the soft copies perform excellently, you can print the hard copy to earn more. Amazon Kindle Self Publishing is a great platform to publish your books.
9 Best web hosting sites in India ( Secure and affordable web host )
Buying and selling domain names: Investing in this business in 2023 is a great idea to consider. Many business owners are in search of a unique name for their website.
If you purchase a domain name, a client may contact you someday for resell. Go ahead and sell the domain name to make a profit from it.
Platforms like Namecheap, Flippa, and more are ready to help you buy and sell your domain name.
Amazon flex: When you work with Amazon flex, you can earn up to $18 per hour. In 2023, you can make this a part-time business.
Run a house painting company: Starting a painting company is quite simple and approachable. You don't have to invest thousands of dollars to get started.
But you need to have house painting experience to give customers a unique finishing touch on their homes. You can find clients in need of this service around your neighborhood.
Shop for people: You can set up a business to help people purchase their groceries and other items from stores around town. Since they are engaged to complete a purchase on their own, you can take over and render Professional service to them. Shopping for people is easy, and one of the best picks of our 57 best low-cost small business ideas to start on the side(2023)
Spend your free time with strangers for money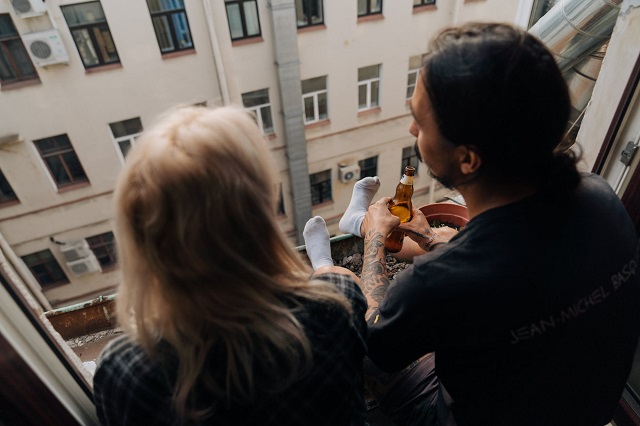 A platform is known as rent a Friend was created to help people hire friends for cash. You can sign up with the platform and earn decently from the side hustle.
Participate in clinical trials: During medical studies, some professionals usually lookout for people who will participate willingly in this study for a fee. Join the trial and earn extra cash for yourself.
Sell Craft on Amazon Handmade: If you are good at creating handmade products such as furniture, clothes, and more, Amazon Handmade is a great platform to connect with millions of buyers.
Work as a life Coach: People need someone who can advise them to improve their focus in life. As a life coach, you should have the ability to share real-life experiences to educate your clients about some situations.
You can coach people online and earn decently from the job.
Do prep meals: If you have a passion for baking and cooking, you can do prep meals for people for some cash. When people come to love your food, they will link you to more clients, and you will be amazed at the rate your business grows.
Start a podcast: If you are famous for a particular thing, you can start a podcast and earn from your experience. Your payment will depend on your number of listeners.
Practice data entry: If you are a great typist, you can earn from adding data to the clients' database. Almost every Organisation needs a data entry operator to work with them.
Hence, you can easily find data entry jobs on the company's career websites and freelancing platforms.
Take care of seniors: Seniors need extra care and support from the younger generation. You can fit into this position and assist them for a particular fee.
Reach out to seniors around your environment and sell your services to them.
Home Delivery: You can partner with companies like UPS and FedEx to deliver goods to people's homes and offices. When you have another job, you can combine it with this task.
Take advantage of Kickstarter: If you are a creative person working on a particular invention, you should consider seeking support from Kickstarter. The platform was built to help inventors raise funds to bring their ideas to reality.
Invest in lending agencies: Instead of keeping your money in the bank, you can invest it on a peer-to-peer lending platform. People in need of cash can borrow the money and will be repaid with an interest.
A platform like Lending Club can help you generate profit from your savings.
Best Personal Loans with Low Interest
Invest in laundry services: People love to dress smart as they leave their homes. You can render a laundry service to wash and iron clients' clothes for a fee.
This opportunity will require an initial investment cost to purchase the launch equipment.
Sell and hire wedding accessories: You can rent wedding accessories to people in need of it. No matter your location, you will always find people who will request wedding accessories to use for the day.
Sell used books online: When you have used books at home, consider selling them for a profit. You can sell your books at Payhip, Selz, and more.
Conclusion
Now you have learnt the 57 best low-cost small business ideas to start on the side(2023). Starting a small business in 2023 surely requires several planning and analyses to ensure that you succeed in the end. Do not jump into any investment option that you have less knowledge about. If you want to experience financial freedom in 2023, you should consider the 57 best low-cost small business ideas listed above.