Last updated Jul. 11, 2023 by Charles Zemub
15 ways to make money in college (11 will be your favorite)
You might have heard that college is the perfect time to experiment, but you might not realize that such experimentation can possibly earn you dividends. If you're not paying for your education, you might as well make a few bucks while you're at it.
Do you want to earn some extra cash during the spring semester? If so, your first place to start is your very own room. It's true! As a college student, you have the opportunity to make money by sharing your space with visitors from all over the world.
According to Hostelworld, a hostel is generally a low-cost accommodation that includes beds in shared dorms and private rooms. The price difference between two people staying in a private room vs. two people staying in a dorm room can be up to $40!
For example, I found out that it's better to get a job at the library than at the campus bookstore. When you work at the campus bookstore, you have to pay for your books. But if you work at the library, they let you check out books for free.
If you're smart, you can use this to your advantage. I took out books on starting businesses and selling things and leveraged on them to start my own business. Here are fifteen ways to make money in college.
Sell your stuff
Take a look around your house, and you'll probably find several items that you don't need or use anymore. Many students have successfully sold their used textbooks, electronics, and more on sites like eBay and Craigslist.
Before you sell, do some research to find out what the item is selling for online, so you can get the most money possible?
Use free websites to help you save money and earn gift cards
For example, Swagbucks helps you earn points by searching the web and watching videos, while MyPoints rewards for taking surveys and printing coupons.
Once you accumulate enough points on these sites, redeem them for gift cards to stores like Amazon or Best Buy. You can also use these gift cards as prizes for your friends or classmates if you host a survey or contest on Facebook or Twitter.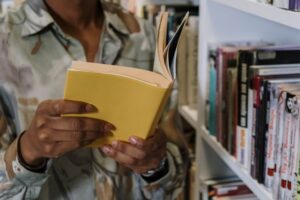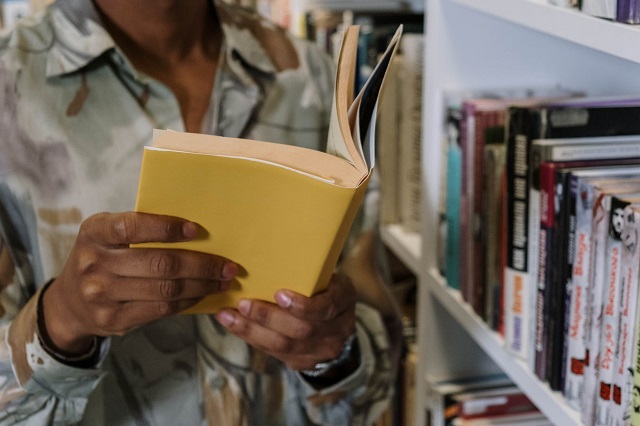 Tutor other students and get paid for it
If there's a subject that you're good at, become a tutor for other students who are struggling with it. Scour Facebook groups (including your schools), Craigslist, and even campus bulletin boards to advertise your services as a tutor in specific subjects or general homework help in exchange for money.
Related: Ways to make money in college
Sell Your Old Textbooks
If you are like most college students, you have a bunch of old textbooks sitting around your room. You probably paid about $100 for each one, and it's time to get some of that money back. List your old textbooks on Amazon and make big bucks!
Create an Online Course
Do you have a skill that others need to know? Creating an online course is a great way to share your knowledge with others and earn extra cash.
Write an Ebook
Writing an ebook is great because there is no upfront cost. You can sell it on Amazon, Kindle, Smashwords, or any other platform.
Online Tutoring
Tutoring is one of the oldest ways to make money during college. TheInternet has made it even easier to find a tutor job! Try Craigslist or Wyzant to find people who need help with tutoring in your area!
You can also read:How much to charge for tutoring rates per hour
Sell a Business Idea
If you can come up with an excellent idea, invest the time to build a prototype and then market it to potential buyers, you could have some serious cash. Of course, this isn't an option for everyone. But if you're able to pull it off, selling a business idea could be one of the easiest ways to make money in college.
Start an Online Store
Many students are becoming more entrepreneurial and are building online stores that sell T-shirts, cell phone cases, and other products. Even websites help you set up your online stores, such as Shopify or Bigcommerce.
Become a Consultant
If you're knowledgeable in specific subjects or have marketable skills, you might consider becoming a consultant. You can use sites like Clarity to connect with potential clients looking for someone with your expertise.
Sell Your Stuff Online
One of the quickest ways for college students to make money is by selling their stuff online. Sites like eBay and Craigslist make it easy to turn old items into some apps let you sell unwanted items right from your smartphone or tablet (including Facebook Marketplace).
Start a blog
If you're not an expert at anything (yet), your experiences qualify you to be a freelance writer. The Internet is rife with blogs, websites, and magazines that need writers, and most don't pay a dime. With time and persistence, you can build a portfolio of writing samples and gradually build your way up to more extensive and better-paying gigs.
Sell your old textbooks
Did you know that college textbooks cost, on average, $65 each? Did you know that many go unused, gathering dust in dorm rooms across the country? As long as they're in decent shape, they'll fetch reasonable prices on Amazon or eBay.
Make cookies on the weekends
Some students make hundreds of dollars a month baking their treats even if all they have is a tiny dorm kitchenette and selling them to fellow students who lack the time or talent to make their goodies from scratch.
Advertise for local businesses in exchange for free merchandise or services, such as free haircuts from barber college students or free pizza from local pizzerias.
Start a Blog
Blogging is super-hot right now. It's easy to start a blog, and there are many ways to monetize your content (i.e., ads, sponsored posts, affiliate marketing). There are many sites that have extensively covered how to make money from blogging.