Last updated Mar. 11, 2023 by Benedict Osas
Spring break is a period to rest and have fun. It's a time that allows you to take a break from your studies and enjoy vacations in cool places.
If you like, earning money during spring break can be an excellent opportunity to finance your vacation or bolster your savings. In addition, you can make your holiday more fulfilling by taking up employment opportunities that fetch you some additional income and offer the prospect of meeting new individuals and acquiring fresh skills.
Regardless of your choice of work, it is prudent to strategize and formulate plans to optimize your earnings during this period. However, if you choose to make money while others enjoy their breaks, there are some fun ways you can do it. 
This article highlights 4 ways fun ways to make money during spring breaks.
#1. Join Research Firms and Participate in Surveys
As a college student, you are knowledgeable in a certain academic field. During the spring break period, you can join focus groups and participate in their activities.
Most online or in-person focus groups accept college students. As a member of a focus group, you can earn between $20 and $500 per hour. But this depends on the research firms you join and the contributions you make.
As a focus group member, you are expected to share your opinion and thoughts with a group of people who have the same interests as you.
To maximize your earnings, it's important to sign up with multiple research firms and fill out your profile completely and accurately. This will help the firms match you with surveys and studies that are relevant to your interests and demographic.
When you receive survey invitations via email, be sure to respond quickly to increase your chances of being selected. Completing surveys in a timely manner and being honest in your responses will also increase your chances of being selected for future surveys and studies.
In addition to signing up with research firms, you may also consider joining a survey aggregator site, such as Swagbucks or InboxDollars. These sites can help you find high-paying survey opportunities from multiple research firms in one place.
Your opinion on a product/topic will be used as data that can affect the decision-making process.
#2. Become a Uber or Lyft Driver
If you have a car, you can make money by becoming an Uber or Lyft driver during the spring period. This job enables you to make an average of $15 an hour.
According to Ridester, it is estimated that Uber or Lyft drivers make an average of $350 a month and $29,000 a year.
The job of an Uber driver allows you to drive to cool places while making money. To get accepted as a Uber driver, you must have a driving license, and you must be above the age of eighteen.
The job of an Uber driver does not require academic qualifications. All you need is good communication skills, good driving skills, and knowledge of locations.
To get started, first research popular destinations by checking out where spring breakers tend to go and focus on those areas to increase your chances of getting rides. You can also consider offering discounts or promotions to attract more riders during the busy season.
Make sure your car is clean and well-maintained to provide a good experience for riders.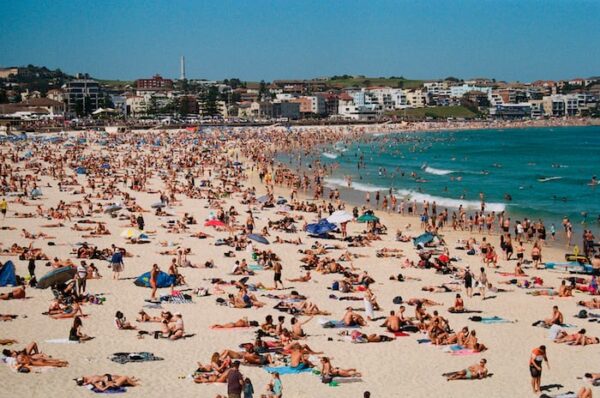 #3. Babysitting Jobs
The job of a babysitter is very lucrative and flexible. You can earn between $10 and $20 an hour as a babysitter.
If you love kids and don't mind caring for them, you can make money from babysitting during spring break. There are lots of sites that offer babysitting jobs. However, it is better to find clients yourself. Sites that offer babysitting jobs will connect you with clients needing a babysitter, but a good percentage of your earnings will be taken from you.
You can advertise your services to friends, family, and the community. Consider posting flyers or creating social media posts to spread the word.
When you begin babysitting, make sure you are reliable and trustworthy. Parents want to feel comfortable leaving their children in your care, so arriving on time and following their instructions is important.
You can also consider offering additional services, such as light housekeeping or meal preparation, to increase your earnings. Be clear about your rates and availability, and be willing to negotiate with parents to find a fair price.
If you find babysitting clients by yourself, you will get to enjoy your full reward.
#4. Sell on eBay
Spring break affords you the time to sell items online. If you want to make easy money from home, you can start selling on platforms like eBay and Amazon.
With online shopping becoming increasingly popular, there are now many ways to sell clothes, shoes, books, and other things on the internet.
It's likely that you have a lot of stuff you don't need in your dorm room or at home. Instead of hiding these things, you could make money by selling them on eBay.
To get started, think about what items you want to sell. Look for things that you no longer use or need. Once you've picked the products you want to sell, you need to find an online store to post them on. This way, lots of people will see what you have to offer and might want to buy your things.
Also, taking really good pictures of your products is important. Clear photos help people see what they're buying and can make them more likely to buy from you.
To take good pictures, ensure your products are well-lit and focused. You might want to take pictures from different angles so people can see everything clearly. This will help create a positive impression and make it easier for potential customers to understand what they're getting.
You can also decide to ply the path of a drop shipper. A dropshipping business allows you to make cool cash without investment. However, it requires time and dedication. Here's how you can start.
Bottom Line
There are lots of ways to make money during spring break. If you have a high-demand skill, you can become a freelancer. Other jobs that can pay you to include petsitting, affiliate marketing, YouTubing, and more.
Some Frequently Asked Questions On Earning Money During Spring Break
How much can I earn during spring break?
Earnings during spring break vary depending on the type of job and hours worked. Part-time and temporary jobs may pay hourly wages ranging from minimum wage to $20 or more per hour. Freelance work and online surveys may pay per project or per completed survey.
When should I start looking for spring break jobs?
It's a good idea to start looking for spring break jobs a few weeks or even months in advance, as some positions may require an application process and training. Also, check with local businesses and organizations to see if they are hiring for seasonal positions.
Are there any risks associated with earning money during spring break?
It's important to be cautious when looking for job opportunities, especially if they are posted online. Be wary of scams that may ask for personal information or money upfront. Researching the company or organization and reading reviews before accepting a job offer is always a good idea.
Do I need any special skills or qualifications to earn money during spring break?
The skills and qualifications required to earn money during spring break vary depending on the job you take up. However, most part-time jobs do not require any special skills or qualifications, and on-the-job training is provided.
How can I find part-time job opportunities for spring break?
You can find part-time job opportunities for spring break by checking online job boards, contacting temporary staffing agencies, or visiting your university's career center.
How can I make extra money during spring break if I have a full-time job?
If you have a full-time job, you can consider working overtime or taking on extra shifts to earn more money during spring break. You can also consider offering freelance services or participating in online surveys or focus groups in your spare time.
What are some tips for maximizing my earnings during spring break?
Some tips for maximizing your earnings during spring break include researching high-paying job opportunities, negotiating your pay rates, working multiple jobs, and using your skills and talents to offer valuable services.
Additionally, you can consider cutting back on expenses and budgeting wisely to save money and increase your overall earnings.
Are there any seasonal job opportunities available during spring break?
Yes, there are many seasonal job opportunities available during spring break. For example, you can work as a tax preparer during tax season, a landscaper during the spring season, or a lifeguard at a beach or pool during the warmer months.