Last updated Apr. 3, 2023 by Peter Jakes
If you're in need of quick cash to fill up your car tank or pay your cell phone subscriptions, participate in survey site activities.
The internet has made it possible to earn cash by doing random but simple things. For example, survey sites will pay you in cash for completing offers and participating in surveys.
These sites also compensate their users with gift cards that can be used in well-known stores like Amazon, Target, Starbucks, iTunes, and more.
How Survey Sites Work
The process of participating and earning rewards on survey sites is easy.
To get started, log into any survey site and fill out your profile.
Profile filling is important as it determines the survey options allocated to you. For example, if your profile points you out as a cosmetician, the survey sites will assign surveys on beauty, fashion, and lifestyle topics.
As soon as you're a registered user, you can begin to answer survey questions and complete other tasks.
Once a task is complete, the survey site will reward you immediately. In addition, most survey sites reward users with points that can be redeemed later for gift cards or cash. Cash payment is usually made via PayPal.
Most survey sites require you to provide your personal information on age and demographics. However, these data are not used for illegal purposes. Instead, they are used by businesses to make better product decisions.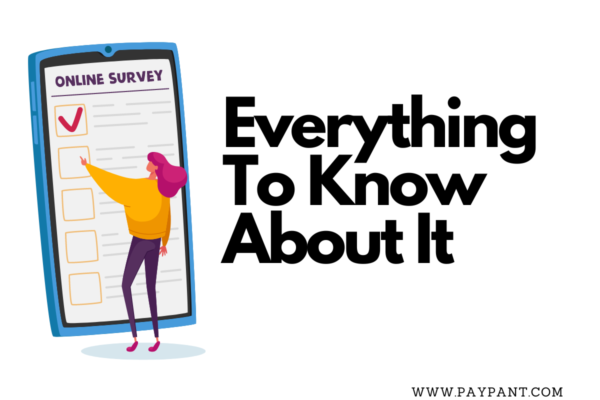 How Much Can You Make From Survey Sites
There's no fixed amount to be earned from online surveys. Instead, the reward you receive depends on the site you patronize, the type of offer you take on, the length of the offer, and a lot of other factors.
Thus, to earn higher rewards for participating in surveys, you have to visit survey sites with higher reward potential.
Most online survey platform makes use of a point system. You will receive certain points if you complete a survey or task. Once your points reach a threshold, they can be exchanged for cash or Amazon gift cards.
Here are 19 legit sites that pay you to participate in surveys and complete offers.
Treasure Trooper
Treasure Trooper is one of the top survey sites out there. You can make money on this platform by completing some offers and tasks.
TreasureTrooper will pay you for doing the following activities:
Filling out paperwork
Browsing online
Completing surveys
Treasure Troopers pay between $0.50 to $50. The amount you make depends on the number of tasks you take on.
Each time you complete a task on Treasure Trooper, points will be added to your account dashboard. Then, whenever you decide to withdraw the points, Treasure Trooper will verify each point before approving your withdrawal.
To withdraw from the Treasure Trooper site, you must accumulate over $20. Treasure Trooper also rewards money to users who refer people to their platform.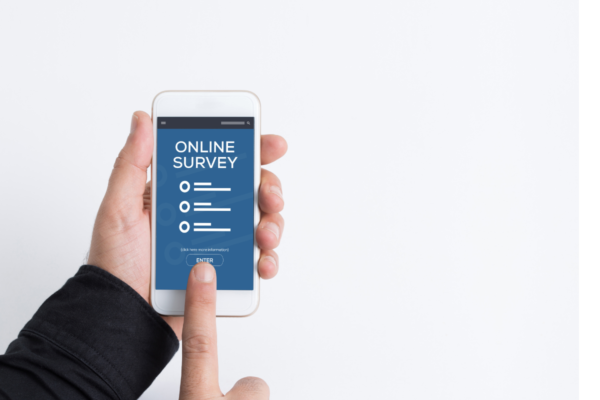 CashCrate
When you complete offers on CashCrate, you will get paid. Here are some tasks on CashCrate that come with a reward.
Product Review: CashCrate will send you free product samples in exchange for your honest review. When you receive a product sample from CashCrate, you are expected to write a review of it.
Surveys: If you participate in surveys on CashCrate, you will earn points that can be converted to gift cards or cash
CashBacks: If you make a purchase via the CashCrate platform, you will be eligible for cashback. CashCrate offers 20% to 50% cash back services.
Referrals: If you refer your friends to CashCrate, you will earn 20% of their income when they create an account and complete tasks.
Swagbucks
Swagbucks is a well-known and reputable online site that pays people to participate in various activities.
This site has given out millions of dollars in rewards to its users. To make money on Swagbucks, you can participate in surveys, watch movies, browse the internet, and buy things.
Swagbucks pays its members with gift cards. However, you can decide to redeem your points for cash.
Another Interesting Article: 18 Best Sites Like Swagbucks
InboxDollars
InboxDollars is another reputable site known for paying users to complete online tasks.
Registration on InboxDollars is free. To start earning, simply create an account on InboxDollars and fill out your profile with your personal information like demographic information, age, gender, and more.
The information you provide on your profile determines the kind of surveys you will be selected to participate in.
When you sign up on InboxDollars, you will be rewarded with $5
SurveyJunkie
Since its founding in 2011, SurveyJunkie has accumulated over ten million active users. It is one of the most reputable survey sites with a BBB rating of B.
Once you participate in its survey activities, you will receive point rewards that can be redeemed for e-gift cards or cash via PayPal. For example, one hundred points on SurveyJunkie equals a dollar, while a thousand points equal $10.
If you're disqualified from a survey, SurveyJunkie will reward you regardless, but with fewer points. Simply sign up on the official website and fill out your profile.
SurveyJunkie also offers other ways to earn money on its platform. They include in-person focus groups, product testing, phone surveys, and more. These activities pay between $5 and $100 per task.
Another Interesting Article: Survey Junkie Review: Is it a Scam or Legit?
Opinion Outpost
To become a registered user on Opinion Outpost, you will have to pass its screening process. Passing the screening process is not s difficult as it seems.
Simply provide answers to the questions asked during the screening process. For example, opinion Outpost usually asks questions on your work status, personal lifestyle, and education level. Other trivial questions will also be asked repeatedly to ensure that you're honest with your answers.
Once you're qualified for its surveys, you can participate in unlimited surveys. It also uses a point system where points are exchanged for cash and gift cards of any kind.
Opinion Outpost is well known for its high-paying potential. There's a high chance of earning a maximum of $5 per survey.
Additionally, Opinion Outpost offers donations to charity organizations in honor of its users. Although this does not affect your point balance, you have the opportunity to also join in the donations.
LifePoints
LifePoint is one the oldest survey platforms in existence. It was founded in 1946 and is formally known as the National Family Opinion.
Since its founding, it was drawn over five million active users and has a 3.9-star rating on Trustpilot- a rating site for money-making sites.
Membership on LifePoint is free. Once you register on the platform and provide basic information like your date of birth, demographics, email address, and home address, you will receive a reward of ten LifePoints.
LifePoints allows you to choose survey topics that fit your area of expertise. Survey topics on LifePoints range from lifestyle to technology to household brands and everything in between.
With LifePoints, you can earn between $0.50 and $5 for each survey. However, the earnings potential depends on the survey duration and topic.
Toluna
Toluna is another reputable online survey platform with an A+ rating on Better Business Bureau and a 2.7-star rating on Trustpilot.
The process of earning on Toluna is free and straightforward. Simply create an account with your email address. Once this is done, a confirmation link will be sent to your email. Click on the link to verify your account.
Upon verification, you can begin to participate in surveys of your choice. In addition, Toluna rewards its new users with 500 points.
When you participate in a survey on Toluna, you can earn a maximum of 50,000 points per survey. Your earning rate depends on the duration of the survey.
To redeem points on Toluna, you must accumulate a minimum of 10,000 points, equivalent to $3.5. After that, you can decide to redeem your points for cash or gift cards. Toluna also allows you to plant trees in Uganda and Thailand with your points.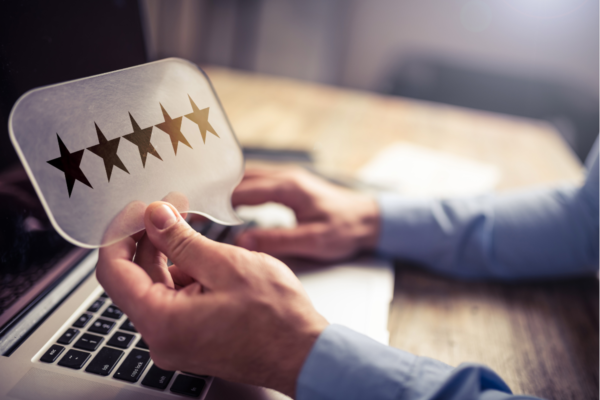 Ipsos i-Say
Most survey sites only allow the participation of residents from the United States and Canada. However, Ipsos is different. It accepts users from all over the world to participate in its online surveys.
With an A+ rating in BBB and a 4.0-star rating on Google Play, Ipsos has solidified itself as a reputable survey site to patronize.
Registration on Ipsos is also free, and you can create an account with an email address or Facebook account.
Like other survey sites, Ipsos will request that you provide information on your age, hobbies, and demographics. This is needed in order to link you with surveys that fit your expertise. For example, if you work in the food industry, survey questions on spices and snacks will be assigned to you.
Ipsos rewards its users with 30 to 90 points per survey – equivalent to $0.45 and $0.90. Once you reach a minimum threshold of 500 points, you can redeem it for cash or gift cards.
MyPoints
Since its founding in 1996, MyPoints has given out over 240 million dollars as a reward to its millions of active users.
Aside from participating in surveys, they're multiple ways to earn on MyPoints. When you shop online via its platform, play games, watch videos or book travel accommodations, you'll receive a reward from MyPoints.
To participate in a survey on MyPoints, you need to pass through some sort of screening process. For each disqualification, you will be rewarded five points. Thus, if you receive 25 disqualifications in a day, you'll be banned from participating in any surveys for the next 24 hours.
New users on MyPoints are rewarded with $10 worth of gift cards. However, you must make a $20 purchase on MyPoints to redeem the bonus.
Branded Surveys
Branded Survey is another legit online survey platform with high-earning potential. It's a subsidiary of Branded Research – a well-known market research firm.
Once you create a new account on Branded Survey, you will get 50 points as a bonus. Filling out your profile also attracts another 50-point bonus. This becomes a total of 100 points which is equivalent to a dollar.
Upon registration, you can begin to participate in surveys. Each survey attracts up to a $5 reward. In order to make withdrawals on Branded Survey, you must accumulate 1000 points which equal $10.
Additionally, Branded Survey offers a loyalty program that provides more earning opportunities to members.
The program also has three levels(Bronze, Silver, and Gold tier) to advance through. Once you pass through each level by completing certain surveys, your earning potential increases.
PrizeRebel
PrizeRebel is home to over nine million survey participants. Since its founding in 2007, it has given its users over $19 million in reward.
Earning on PrizeRebel is easy and straightforward. Once you sign up with your name and email address, all you have to do is verify your email and start participating in surveys.
PrizeRebel gives out 40 to 60 points per survey. And once you accumulate 500 points, you can redeem it for $5 worth of cash or gift card. It takes less than fifteen minutes to complete a survey.
Similar to Branded Survey, PrizeRebel offers a loyalty program to users. This program enables you to earn an additional bonus reward for each survey you complete.
KashKick
KashKick pays its users for taking surveys, watching videos, completing offers, and surfing the web. Thus, there are multiple ways to earn on KashKick.
Surveys on KashKick are serious business. Therefore, you need experience and expertise in a field in order to partake in KasKick's surveys.
For each survey you take on KashKick, you will receive up to a $2 reward. And in order to make withdrawals, you must accumulate over $10.
Payments on KashKick are processed every two weeks.
Although KashKick offers a high-income rate, it has received several complaints from its users. If you don't log into your KashKick account for 60 days, your account will be deactivated.
In addition, failing to verify your email address will also lead to an inability to process payment.
Pinecone Research
PineCone Research is a highly-rated online survey platform. Owned by The Nielsen Company, PineCone holds an A-star rating on the Better Business Bureau platform. However, it only accepts users from certain demographics.
Once you register on the platform, you will be required to provide feedback on products and services. Surveys and questionnaires are also given to users.
PineCone rewards users with 300 points for each survey, equivalent to $3.
As a PineCone member, you can also take up the role of a product tester. PineCone pays between $3 and $5 to its product testers.
Once you provide feedback on a product, you will be allowed to keep the product. Thus, PineCone is a platform for getting free product samples.
DoorDash
DoorDash is a food delivery service and not a survey site. Therefore, it does not pay users to participate in surveys but rewards users for completing offers and tasks.
This food delivery company is affiliated with millions of US, Canadian, and Australian restaurants. Thus, when a customer place a food order via the DoorDash app, a driver will be paid to deliver the orders.
To earn on DoorDash, become a DoorDash driver. But you must be of legal age and must own a driver's license.
DoorDash drivers are paid between $10 and $20 per hour. The payment rate depends on the miles you drive, time of the day, locations, and more.
Rakuten
Rakuten is a cashback application that also allows you to earn money from completing surveys. It boasts 15 million active users and an A-star rating on Better Business Bureau.
There are multiple ways to earn on Rakuten. They include:
Cash Back: Once you purchase a product from any of your favorite stores via the Rakuten platform, you will receive up to 30% Cashback.
Referrals: Rakuten rewards its users who refer new users to the site. If you refer a friend to Rakuten and they become active users, Rakuten will reward you with $25.
Surveys: Rakuten Insights hosts online paid surveys and invites you to participate for a cash or gift card reward.
Valued Opinions
Valued Opinions is another market research company that pays users for honest opinions on popular brands' products.
Earning on Valued Opinions is easy. Simply sign up for an account with your Facebook information or email address. A confirmation link will be sent to your Facebook or email address. Once you activate your account with the link, you can start participating in surveys.
In order to receive more earning opportunities, you must fill out your profile with detailed information about yourself.
Unlike most survey sites, Valued Opinions pays users in cash. As a result, it does not adopt a point system. Instead, each survey attracts a 1 to 5-dollar reward.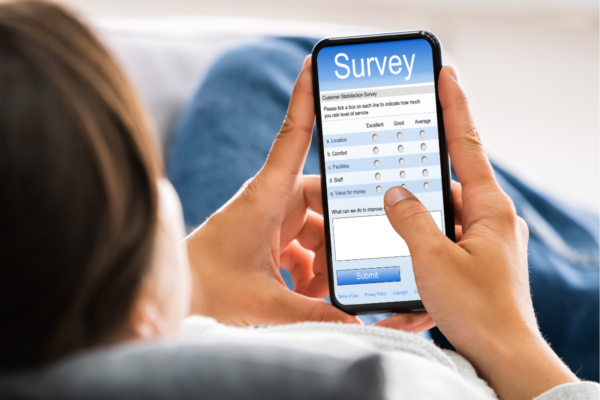 American Consumer Opinion (ACOP)
American Customer Opinion is another reputable survey platform owned by Decision Analyst, Inc – an American marketing research and consulting firm.
With millions of active users and an A+ rating on Better Business Bureau, ACOP is a great site to visit. Once you create an account on the site, you can take surveys immediately.
ACOP provides a dashboard that lists out surveys that fit your profile information. For every 1000 points, you will receive $10 cash or a gift card.
Fronto
Fronto is a unique money-making application that pays you to unlock your phone screen.
When you download the app and activate it on your phone, you'll earn points each time you unlock it and watch whatever ads appear on your screen.
You can also earn money on Fronto by reading news articles, downloading recommended apps, participating in surveys, and more.
This mobile application is only available on Android devices and Google Play.
SendEarnings
SendEarnings is a site that pays you to read emails, complete surveys, subscribe to a service, and play games.
There are lots of tasks on SendEarnings that can earn you extra cash.
How Do Survey Sites Make Money
Most businesses depend on customers' honest feedback to make vital decisions on their product's image, identity, and authenticity. This feedback are also needed in order to discover product development opportunities and ways to increase sales.
But the process of gathering feedback and opinions can be tedious for most businesses. Hence, they outsource this task to research firms. These research firms create survey sites and offer to pay people who participate in their surveys.
When you register on a survey site and give honest opinions, you will be rewarded by the research firms. These research firms, in turn, will gather the data provided by participants by you and will offer it to businesses in exchange for a reward.
Research firms (survey sites) do not reveal the personal information of their users; it's safe and can be trusted.
Another Interesting Article: Top 5 International Survey Sites That Pay
Conclusion
Aside from this list, there are many other trustworthy survey sites. Again, conduct your research before joining.