Last updated Apr. 3, 2023 by Peter Jakes
If you're a native or non-native English speaker, you can make money online in several ways.
Aside from freelance writing, translating, and transcribing jobs, you can make money from teaching people English online.
There are lots of sites that enable you to teach English and get paid. Here are the top fifteen sites that pay you to teach English.
Preply
Preply is an online language learning platform well-known for allowing students to pick their chosen teacher.
Students on this platform conduct research on teachers and send private lesson requests. Once the request is accepted, a certain amount will be sent to you as payments before the lessons commence.
In other words, you can earn money from teaching English on Preply when a student sends a request to your account.
Becoming an English teacher on Preply is free and easy. Once you create an account and fill out your profile with your qualifications, you can start earning.
Your profile information determines the request you receive from students. Thus, enter your qualifications, location, availability, and hourly rate when filling out your profile.
Since Preply provides teachers with video tools and learning materials, it charges a commission fee on all your earnings.
On average, you can earn between $15 and $20 an hour and $550 a week.
Magic Ears
Compared to other online English teaching platforms, Magic Ears is high-paying. As an English teacher on Magic Ears, you can expect to earn up to $25 per hour.
To become a teacher on Magic Ears, you must possess certain qualifications. They include:
Bachelor's Degree OR Enrolled In A Bachelor's Degree Program
ESL/Teaching Experience Preferred
TEFL or TESOL Certificate
From A Native English-Speaking Country
Computer and Tech Knowledge
WebCam and Headset
A Stable Internet Connection
Magic Ears has a strict but straightforward hiring process. Once you send an application with the necessary information, Magic Ears will send you feedback that determines if you're moving to the next application stage.
If you pass the first stage, you will be interviewed on a video call by Magic Ears staff. At this stage, your qualifications will be reviewed.
Once you pass the interview, you will be instructed to join the Magic Ears Training session for teachers. During the training period, you will receive a briefing on how to use the platform and how to teach students.
When your training is completed, you'll undertake a trial class where you'll teach real students – this trial will enable you to get familiar with your new job.
Once the trial period is completed, you'll be required to provide information on your background, and afterward, a teaching contract will be sent to you.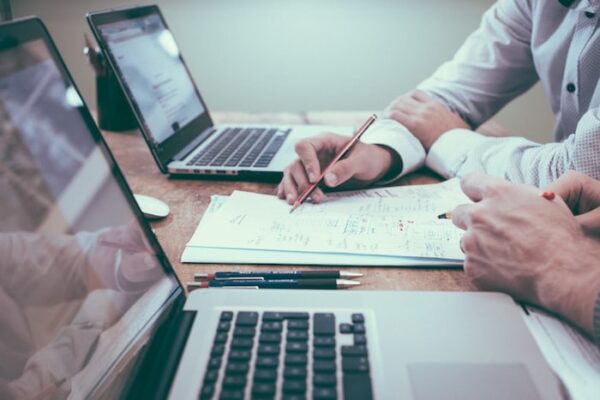 Italki
Italki is one of the largest platforms for online language learning and teaching. It employs teachers fluent in multiple languages since it offers language courses ranging from German to Chinese to Japanese and everything in between.
Unlike most teaching platforms, Italki employs two types of teachers – community teachers and professional teachers.
Community teachers are native speakers of a language. Thus, they're not required to submit certificates when applying for the job. All you need to provide is proof of being a native language speaker.
On the other hand, professional teachers on Italki are teachers with a university degree, certification in a language course, professional teaching experience, TEFL certification from an accredited institution, and teaching certification – this set of teachers earn higher on Italki.
Additionally, Italki allows teachers to set hourly prices (between $5 and $80). Thus, you can decide how much to earn. However, Italki charges a 10% commission on all your earnings.
As an Italki teacher, you're expected to hold a minimum of 30-minute and a maximum of 90-minute teaching classes. Your teaching hours depend on your agreement with a student.
Lingoda
Lingoda is another unique and reliable online teaching platform. If you're influent in English, French, Spanish, and German, you can get employed on Lingoda. The fixed salary for teachers is €11 per hour.
Lingoda makes teaching fun for teachers. You can hold private (1 on 1) teaching classes or a group class with a maximum of five students.
Some of the benefits of teaching English on Lingoda include:
Zoom Classes: Unlike most teaching platforms, Lingoda allows you to hold teaching classes on zoom. Thus, making it simpler to each and share materials.
Flexible Hours: Lingoda lets you decide the working hours that fit your time zone. You can create different teaching schedules every day, making it possible to treat Lingoda as a side hustle.
Absence of Minimum Hour Contract: With Lingoda, you can decide to teach for as many hours as you can. There are no minimum teaching hours for a day or week.
Provision of Teaching Materials: Lingoda provides its teachers with all the necessary teaching materials. You don't have to create your teaching curriculum, and you're not required to give homework to students.
While there is a strict curriculum to follow at Lingoda, you're free to make changes that positively affect the students.
The requirements for employment on Lingoda include a TESOL/TEFL Certificate and proof of teaching experience. Native English speakers without certification are also employed on Lingoda.
Another Interesting Article: 10 Ways To Get Free Teaching Supplies for Teachers in 2023
SayABC
SayABC is an online learning platform for kids aged five to twelve. Thus, it's a platform for teachers comfortable teaching kids.
This Chinese company only accepts teaching applications from Australia, Canada, the UK, the US, New Zealand, and Ireland.
As a sister company of VIPKID – one of the biggest English learning platforms in the world, SayABC provides services and features. However, it focuses on group teaching rather than a one-on-one class. Hence, you'll be required to teach six students when offered employment.
Once employed to teach on SayABC, you'll have no rights over the classes to conduct. The salary is $15 per every 40-minute class.
Requirements for employment on SayABC include a bachelor's degree, a minimum of one year of teaching experience, and a TEFL/TESOL certificate.
QKids
QKids is an online English teaching platform suitable for people with other jobs as it provides a fixed teaching time/period for teachers. Thus, you can return to your other jobs right after reporting to your fixed classes.
QKids is based in China and boasts over eight hundred thousand students. To get employed as a teacher on QKids, you must be a resident of the United States or Canada. QKids does not employ individuals outside the US and Canada.
Other requirements for employment on QKids include the following:
Bachelor's degree in any subject
Teaching license OR a TESOL/TEFL certificate
WebCam and Computer
Headset
Stable Internet Connection
Students on QKids are aged five to twelve, and the earning rate for teachers is between $16 and $20 per hour. However, teachers on QKids can earn higher from receiving good student reviews after each class.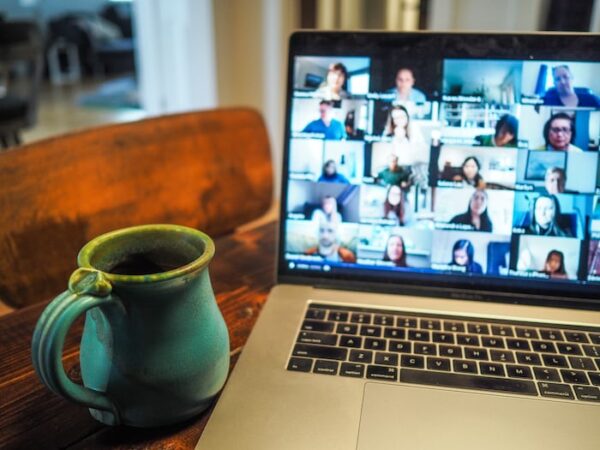 This online teaching application has a mobile application that makes it easy for anyone to access. Teachers can conduct teaching classes with their mobile devices, while students can attend courses on their mobile devices.
Once you're employed as a teacher on Cambly, you can create a unique lesson plan that attracts students to your profile. When you receive a teaching request from a student, you can decide on the time and day to begin teaching.
Teachers on Cambly are paid $0.17 per minute of their teaching time. Thus, you'll be paid $10 per hour.
Here's a step-by-step guide on how to apply and get employment on Cambly:
Register on the site with your Facebook or email address
Fill out the application form and provide information on your age, experiences, country of origin, and more.
Show proof of a stable Internet connection
Submit a short but high-quality introductory video
Once your video is reviewed, a response will be sent to your email – this takes not more than twelve hours.
If you live in the US, Western Europe, New Zealand, Australia, and Canada, you have more chances of getting employed.
Verbling
Verbling is another great US-based language teaching platform to look into. It has teachers teaching over eighty languages; thus, you can apply to teach other languages alongside English.
Verbling differs from other online teaching platforms for having a no-interview policy. In addition, it has a flexible hiring process with few requirements.
Students on this platform are aged 13 to 17, and the earning rate for teachers is $13 to $30 per hour. There are no minimum and maximum working hours on Verbling, and teachers have to create teaching materials/lesson plans for their classes.
Once you're accepted as a teacher on Verbling, you can conduct a 30-minute trial class to attract students. Students are not assigned to you, and your profile determines the number of bookings you receive from students.
GoGoKid
This platform connects English language teachers to students in China. And it pays between $14 and $25 per hour to teachers. However, teachers on GoGoKid can earn higher when given a high rating by the student's parents.
The requirements to become an English teacher on GoGoKid include the following:
Teaching Requirements: GoGoKid requires its applicant to show certification in the English language (at least a bachelor's degree or a TEFL certificate) and must be a native speaker. You'll be granted an interview once you submit your certifications.
Technical Requirements: Teaching online requires you to know how most applications work. Additionally, appliances like headsets and webcams are must-haves.
PalFish
PalFish is one of the few online teaching platforms that allow teachers to connect with Chinese students on a mobile application. In addition, as a mobile app compatible with Android and iOS devices, PalFish can be used to earn money as a teacher.
Compared to other platforms in this article, PalFish isn't the highest paying. But it offers a fun and flexible teaching environment. Teachers on PalFish earn between $10 and $12 per hour.
There are two teaching programs on PalFish – Official Kids Course and FreeTalk Program. The official kids' course is a trial course for prospective and carryover students. If you teach a prospective student and they end up registering for an English course, PalFish will provide you with a reward.
On the other hand, teachers in the Free talk program are in charge of the adult students and have control over pay per minute rate.
Education First (EF)
Education First is one of the largest private education institutions in the world. It boasts over a million students.
If you sign up as a teacher on EF, you will be allowed to educate adults and Chinese children between the ages of six and 10.
To get employed as a teacher on EF, you must show exceptional English skills and must possess a degree in English.
VIPKID
VIPKID is another reputable online platform that provides an opportunity to teach the English language to people of all nations.
This platform has been highlighted in Forbes, Wall Street Journal, Huffington Post publications, and more. It is a reputable, legitimate, and reliable site.
This site connects English teachers to students in China who require English teachers. It also allows its teachers to create their teaching timetables.
As a teacher on the VIPKID, you are required to make yourself available for at least 7.5 hours per week.
The amount you are paid on VIPKID is determined by the number of hours you spend teaching.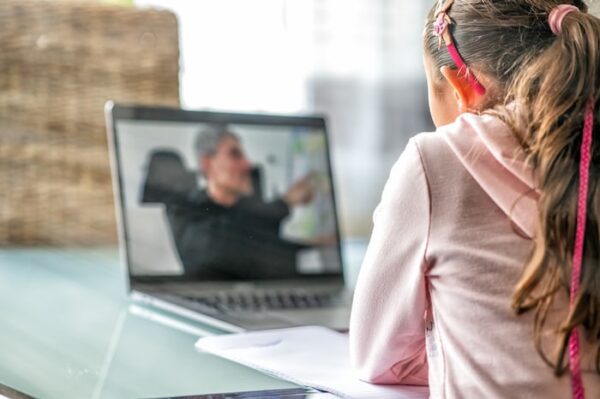 TutorABC (also known as iTutorGroup)
The TutorABC corporation is situated in Taiwan and requires English instructors to join their team of professionals.
As an English instructor on TutorABC, you will be required to teach students of any level – beginning level, intermediate, and advanced.
You don't need to be an expert in Chinese to teach. This is because you will be working with students who are already familiar with the English language. However, knowledge of the Chinese language will give you an edge over other teachers seeking employment in TutorABC.
TutorABC maintains a virtual class that you can access once you get employed.
51 Minutes of Talk
51 minutes of Talk is a reputable teaching site owned by HAWO American Academy – one of the world's largest online English teaching platforms.
The mission of HAWO Academy is to offer high-quality education to Chinese children. In addition, this institution aims to provide English lessons that are reasonably priced and accessible to all.
To get employed at the HAWO Academy, simply complete their online application form and submit your teaching certificate and credentials.
You will be notified when your form and credentials have been reviewed.
How Online Teaching Works
Online teaching does this beautifully. Anyone with an internet connection can attend live stream college lectures, learn a language via video call, or coach themselves through an online video course. Plus, students can participate in interactive discussions by creating small groups to examine topics from various perspectives.
Online teaching does this beautifully. Anyone with an internet connection can attend live stream college lectures, learn a language via video call, or coach themselves through an online video course. Plus, students can participate in interactive discussions by creating small groups to examine topics from various perspectives.
Another Interesting Article: 37 Highest-Paying Online Jobs – Earn $50,000+ At Home
Top Three Online Teaching Tips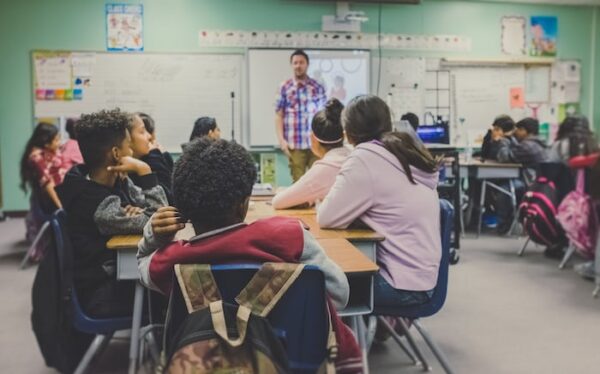 Teaching English online is way different from teaching in a physical class. There are more difficulties and challenges associated with teaching online.
If this is your first time teaching students online, here are five tips to help you do great in your career.
Create a Great Introduction Video
For most teaching platforms, your introduction video and profile determine the number of students that request admission into your class. Thus, create an introduction video that gives potential students an idea of what to expect from your class—endeavor to make your class fun and interactive.
Ask Questions and Prepare Interactive Learning Lessons in Advance
As a teacher, online teaching makes it difficult to correctly evaluate a student's focus level, improvement, and difficulties. Thus, it becomes important to ask them questions about their goals for the course. Once you get this information, create learning lessons that enable them to achieve their goals.
Learning online can be a bit boring for students; hence, look for ways to create class lessons that are Interactive and fun.
Adopt a Variety of Teaching Methods
It's easy to lose students' interest while teaching online; thus, you must adopt various teaching methods that create an effective learning environment.
You can include graphics and slides while teaching to enable students to learn better with visual representations. In addition, interactive quizzes, games, and feedback can help retain students.
5 Requirements When Applying to Teach English Online
Finding an online teaching job is not as easy as it seems. Most learning platforms make use of a strict application process that filters out applicants.
You must possess certain requirements to qualify for an online English teaching job. They include the following:
English Proficiency: Most companies require their teachers to possess a high proficiency level in English; hence, their reason for preferring a native English speaker to someone with a degree in English.
Teaching Certificate (TESOL/TEFL/CELTA): The learning platforms in China, like VipKid, SayABC, Education First, and more, require a teaching certification from their applicants. Certification in a 120 TESL course is the least requirement.
Teaching Experience: This is another important requirement to meet. To receive an online teaching job, you must provide proof of having more than a two-year teaching experiences.
A Clean Background: Teaching platforms not only employ teachers with good educational qualifications but also consider applicants with good demeanor and background. You must have a non-criminal history and provide proof to the platforms.
Stable Internet and Equipment: a stable internet connection is needed to teach students for hours. A computer, microphone, and webcam are the other necessities. Most companies will also require you to download a specific teaching software.
Conclusion
There are lots of people seeking employment on the sites listed above. Hence, there's a bit of a competition going on.
You must show exceptional skills to get accepted as an English tutor. As a teacher, you must have listening, communication, problem-solving, and patience.