Last updated Sep. 19, 2022 by Jessica Green
If you're interested in making money from a side gig, serving as a mock jury is a job you should try out.
The job of a mock jury can pay you enough to renew your tv and cell phone subscriptions, fill your tank, and cater for your weekend expenses.
Here's everything you need to know to get started as an online mock jury.
What is an Online Mock Jury?
Just like you needed a group of friends to evaluate your debate speech while in high school, Lawyers also need people to evaluate their defense speech before they appear in real courts.
Most lawyers want to present their arguments and evidence in front of a mock jury before they proceed to actual courts. They do this to boost their confidence and find mistakes.
Whatever results they get from a mock jury will enable them to perfect their jobs as a lawyer.
An Online mock juror is a person employed by lawyers to act as a jury in a fake court setting.
How Does a Mock Trials Work?
To become a mock juror that participates in mock trials, you have to sign up for an account on a website that hosts mock trials.
There are not many websites that host mock trials. Hence, the competition to become a mock juror is fierce.
The registration process on mock trial sites is straightforward and completely free. When you set up your profile and provide all the information needed, your profile data will be added to a jury pool for verification.
Most mock trial sites verify based on the information you provide on your profile. Your verification depends on your place of residence and a lot of other factors.
If you are selected to serve on a jury, the materials related to the upcoming trial will be sent to you. During the process of deliberation in the fake court setting, all information will be delivered to you in message and audio form.
When you indicate that you're prepared for the mock jury, you will be asked to answer a questionnaire regarding the upcoming court case. Once everything is completed, you will be compensated.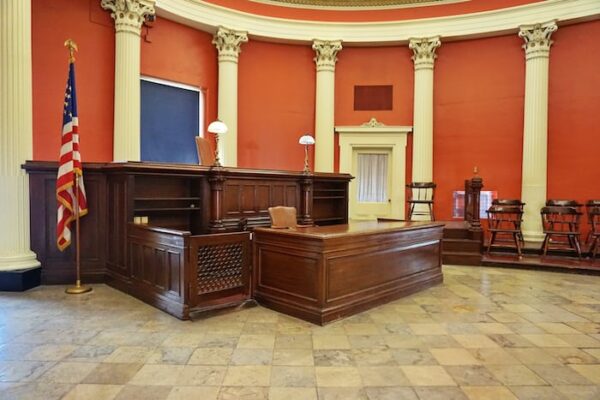 Here are sites that will pay you to participate in an online mock trial:
eJury
eJury
is a well-known and reputable site that
pays online
mock jurors. It is one of the oldest mock trial sites.
This platform employs people from different parts of the world. Mock jurors on this platform earn between $5 to $10. The amount you earn depends on the complexity of the case you take in.
Payments are made via PayPal.
Online Verdict
To sign up on Online Verdict, you must be a resident of the United States of America. You must also be of legal age to sign up.
It takes about twenty to sixty minutes to complete a case review on Online Verdict hence the payout to mock jurors are anywhere from $20 to $60.
Online Verdict uses checks as a payment method.
Trials Juries
Mock jurors on Trial Juries receive an average of $30 as payment per case. However, this amount can increase if the nature of the case you take on is complex.