Last updated Mar. 7, 2023 by Jessica Green
Finding coupons/discounts for fruits and organic foods is more hectic when compared to other types of commodities.
Hence, if you're on the lookout for ways to get your hands on fruit coupons, check out the Driscoll website.
Driscoll is a business that sells all kinds of berries. It helps customers save money when shopping for berries by providing discounts and coupon codes.
The Driscoll Strawberries are best known for their well-rounded scent, extra-sweet taste, and ripeness. These berries, which are handpicked by the Driscoll team, are a rare find and an extra premium specialty fruit.
Here's everything to know about Driscoll.
What is the Driscoll Berry Panel?
The Driscoll Berry Panel is a survey platform that rewards customers who share their opinion and experience with Driscoll Berry. This platform allows you to voice your thoughts and concerns to the Driscoll team.
If you have suggestions that could improve the goods manufactured by Driscoll, you will be rewarded with coupons and discounts.
To share your opinion on Driscoll Berries, you have to purchase berries from Driscoll. Once you do that, log into the Driscoll website and use the number on your Driscoll Berry package to complete a brief survey.
When you complete the survey, print the reward survey that will be sent as a URL link. Unfortunately, the coupon provided by Driscoll is only valid for 30 days.
Driscoll Berry offers a $0.50 rewards voucher as an incentive to its new signees. Driscoll will also send gift cards to your email on your birthday.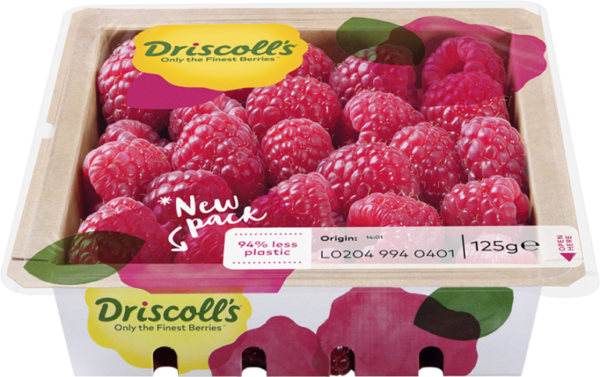 How To Earn Rewards and Free Coupons on Driscoll Berry
Driscoll offers two programs that enable you to receive rewards and coupons – The Reward Club and the Customer Advisory Panel.
These programs are free to join, and you can decide to become a member of either or both. There are no restrictions on membership.
When you register on either one of them, you will get a $0.50 beginner incentive.
The Consumer Advisory Panel
When you join this panel, you can get rewarded with coupons and discounts whenever you complete an online survey on the platform.
Driscoll will reward you with coupons for every survey you participate in. Therefore, if the number of surveys you take increases, the value of your coupons will also increase. Coupon codes are usually sent by email to enable you to print them.
To participate in any survey conducted by Driscoll, you will have to provide a pin or number that can be found on the bottom of any Driscoll Berry container.
The Rewards Club
This program sends tons of promotional emails, coupons, recipes, offers, and health tips to users who sign up. Being a member of this club also makes you eligible to become a contestant in any contest that arises.
Driscoll organizes contests on occasion. Winners of the competition will get to win a year's worth of berries.
When registering for any of the programs above, you will need to fill in some personal information about yourself. For example, you will have to fill in your email address, name, and Zip Code.
5 Best Grocery Coupon Apps and Sites
Since grocery shopping is done on a daily basis, it eats up most of your budget. Here are the five best coupon apps and sites to access grocery coupons that can help you save on your budget.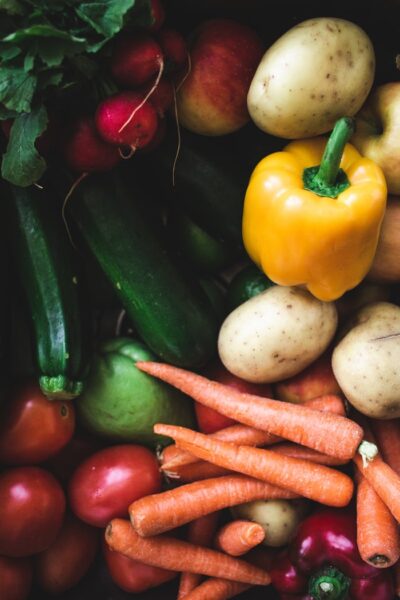 RetailMeNot
RetailMeNot is a popular coupon and cashback site that rewards grocery product users. This platform also provides coupon deals, gift card deals, free shipping, and exclusive deals to users.
Once you make an in-store grocery purchase that meets all its requirements, you'll be rewarded with points. These points can be redeemed for gift cards or cash via PayPal and Venmo.
RetailMeNot also provides a browser extension for Google chrome that searches for discounts and coupons when you make an online purchase.
Ibotta
Ibotta is one of the most popular platforms for grocery coupons. With Ibotta, you can also access cashback services for any grocery purchases made at Walmart, Krogers, Walgreens, or Target.
To get started, download the Ibotta app, and create an account. Afterward, search for your favorite grocery store on the app and purchase in-store.
Cashback rewards in cash will be sent to your Ibotta wallet in not less than 48 hours. You can withdraw this money with Paypal or Venmo. You can also decide to convert the rewards to coupons.
In addition, you can upload receipts of your physical purchase to earn rewards. Scanning the barcode of your purchased product can also earn you coupons, gift cards, or cash.
Read Also: Ibotta vs. Fetch Rewards: Which is the Best Cashback App for Groceries?
Rakuten
Rakuten offers one of the best coupon and cashback deals on the internet. Once you visit Rakuten's official website or application, navigate to the "Deals" section in order to access the best grocery discounts and coupon deals.
Rakuten also offers cashback services for in-store grocery purchases. Simply log into the app and choose your favorite store. Rakuten partners with stores like Walmart, Target, Macy's, and Walgreens – thus, a variety of choices are available to you.
The store you purchase from determines the percentage of cashback you'll earn. For example, shopping at Walgreens will earn you a 5% cashback, while Macy's provides a 10% cashback.
Read Also: Rakuten Review: Is Rakuten a Scam or Legit?
Groupon
Groupon is a reliable website for finding grocery coupons at discounted rates. To find coupon deals on Groupon, sign up for a free account on the platform.
Once you have access to the platform after registration, scroll through the deals on the homepage to find any that meets your requirement. To get targeted coupon deals, provide specific details about yourself to Groupon.
Once you find the coupon you need, purchase it. The codes will be sent to your Groupon account. This code can be used to make purchases in your favorite grocery stores.
Checkout51
This free cashback application provides rewards to users who make grocery and gas purchases.
Once you download and sign into the app, you can scroll through the cashback offers available. Then, follow the procedures to earn rewards that can be redeemed for coupons and gift cards.