Last updated Sep. 19, 2022 by Jessica Green
It's difficult to find coupons for fruits and organic foods. If you're in search of a way to get coupons when shopping for fruits, you should check out Driscoll.
Driscoll is a business that sells all kinds of berries. It also helps its customers save money when shopping for berries. Here's everything you need to know about Driscoll.
What is the Driscoll Berry Panel?
The Driscoll Berry Panel is a survey platform that rewards customers who share their opinion and experience with Driscoll Berry. This platform allows you to voice your thoughts and concerns to the Driscoll team.
If you have suggestions that could improve the goods manufactured by Driscoll, you will be rewarded.
To share your opinion on Driscoll Berries, you have to purchase berries from Driscoll. When you do that, log into the Driscoll website and use the number on your Driscoll Berry package to complete a brief survey.
When you complete the survey, print a reward survey that will be sent to you as a URL link. The coupon provided by Driscoll is only valid for 30 days.
Driscoll Berry offers a $0.50 rewards voucher as an incentive to its new signees. Driscoll will also send gift cards to your email on your birthday.
Facts About Driscoll Strawberries
Driscoll Strawberries is best known for their well-rounded scent, extra-sweet taste, and ripeness. These berries, which are handpicked by the Driscoll team, is a rare find and an extra premium specialty fruit.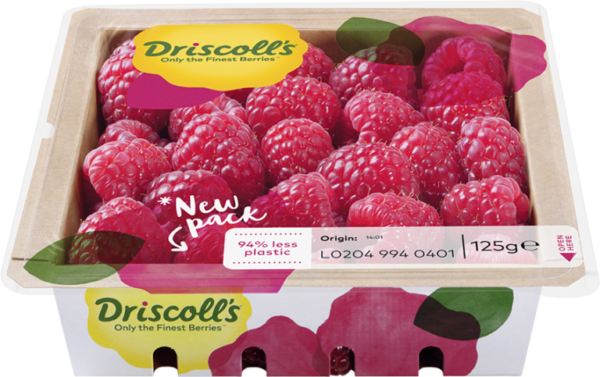 How To Earn Rewards and Free Coupons on Driscoll Berry
Driscoll offers two programs that enable you to receive rewards and coupons -The Reward Club and the Customer Advisory Panel.
These programs are free to join, and you can decide to become a member of either one or both of them. There are no restrictions on membership.
When you register on either one of them, you will get a $0.50 reward incentive.
The Consumer Advisory Panel
When you join this panel, you can get rewarded with coupons and discounts when you complete an online survey.
Driscoll will reward you with coupons for every survey you participate in. If the number of surveys you take increases, the value of your coupons will also increase. Coupon codes are usually sent by email to enable you to print them.
To participate in any survey conducted by Driscoll, you will have to provide a pin or number that can be found on the bottom of any Driscoll Berry container.
The Rewards Club
This program sends tons of promotional emails, coupons, recipes, offers, and health tips to users who sign up. Being a member of this club also makes you eligible to become a contestant in any contest that arises.
Driscoll organizes contests on occasions. Winners of the contest will get to win a year's worth of berries
When registering for any of the programs above, you will need to fill in some personal information about yourself. You will have to fill in your email address, name, and Zip Code.