Last updated Dec. 23, 2022 by Jessica Green
Rakuten is one of the few legit and well-paying platforms that offer cashback services to customers who patronize its affiliated stores.
Here are what to know about Rakuten:
How Does Rakuten Make Money
Rakuten is well-known for being one of the best cashback back platforms. It is a free site that gives back up to 40% of your purchases. But how does Rakuten make money?
Rakuten makes its money from affiliate marketing. Businesses give Rakuten an agreed amount of money for marketing and bringing customers to them.
When you log into the Rakuten platform and choose to purchase from one of its affiliated stores, Rakuten will earn a commission. Members will receive a percentage of this commission as a cashback reward.
Here are the three ways Rakuten makes money:
The sales of marketing data: Rakuten collects non-personal customer data and sells it to marketing agencies needing customer data for better decision-making.
Pay-per-sale: For each purchase made via Rakuten, Rakuten will receive a reward.
Pay-per-click: If you visit a store via the Rakuten platform, Rakuten will earn a small commission.
Rakuten Reviews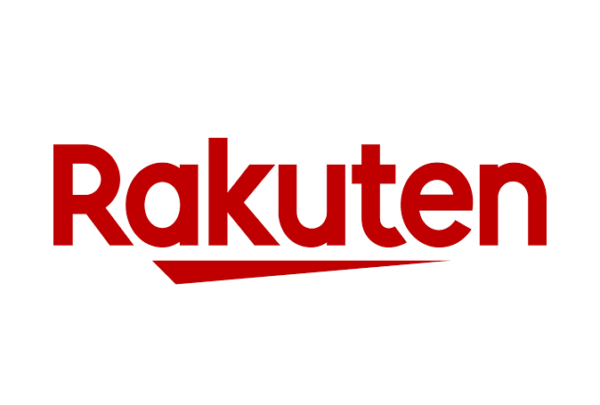 The Rakuten platform offers a great way to save money from purchases. But before you blindly use the platform, here are some of the perks and downsides of Rakuten.
Pros of Rakuten
Its web and app platform comes with an easy-to-use interface that makes you get the hang of it even as a beginner.
You can receive up to 40% cash back when you patronize a store via the Rakuten platform.
The Rakuten platform is completely free to access and join. A sign-up reward is also available to new users.
There are over 3000 stores affiliated with Rakuten – Which gives you a variety of options to choose from.
Rakuten makes payments via various means like PayPal, checks, and more.
Cons of Rakuten
Payment takes a long period to process. You may receive Cashback rewards for purchases you made a long time ago.
Some stores affiliated with Rakuten only allow cashback when you shop in a select shopping category.
Not all American Express and Mastercard types are accepted for in-store purchases.
Do You Really Get Money Back From Rakuten?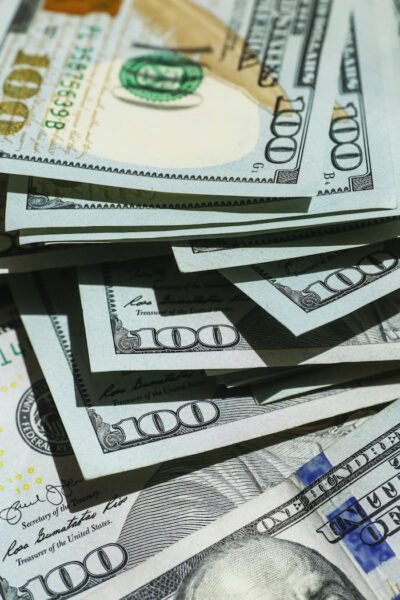 Rakuten is a platform that promises to give back 1 to 40 percent cash back when you make purchases from any of its affiliated stores. And so far, it has kept to this promise.
Since its operations in 1998, Rakuten has paid over one billion dollars to its customers. In addition, it boasts over ten million members.
Here's how to get money back from Rakuten:
Visit the Rakuten web platform or app.
Search for your favorite store and place an order. Cashback will be added to your Rakuten account.
Once you're ready to receive your cashback reward, you will be required to choose a payment option. The options available are PayPal and Check.
When you place an order in one of the stores affiliated with Rakuten, Rakuten waits for the store to confirm your purchase – this takes some time.
Once your purchase is confirmed, the cashback reward will be sent to your Rakuten account; you will receive this notification.
Rakuten pays its users once every three months, so you have to wait for three months to receive your payments.
Is It Safe to Link a Credit Card to Rakuten?
Rakuten requires you to link your payment card to its platform in order to be eligible for cashback services. A payment card is also needed when you purchase from one of the stores in Rakuten.
But is it safe to link a credit card to Rakuten? Yes! Connecting your credit or debit card information to the Rakuten platform is completely safe.
Once you connect your cards to Rakuten, encryption immediately secures them – this prevents anyone, even Rakuten, from viewing or accessing your information.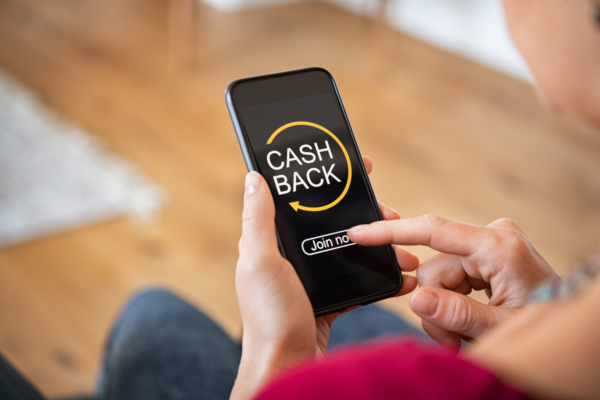 What Is The Downside to Rakuten?
Rakuten is an excellent cashback platform. However, it comes with its downsides. Here are some of the cons of Rakuten:
Multiple Affiliated Stores: With over 3500 affiliated stores on its platform, Rakuten makes it difficult for new members to filter out stores that provide better product offers.
Late Payment: Rakuten pays its members once every three months. Most users find this problematic and discouraging.
Leads to Impulse Buying: Rakuten allows you to link your card information to its platform. This makes it easy for you to buy things on impulse.
Not all stores on the Rakuten platform offer cashback services. So you have to be on the lookout.
In order to receive cashback benefits, you must purchase from an affiliated store via Rakuten. Any purchases made outside the Rakuten platform are not available for cashback.
Does Rakuten Sell Your Information?
No! Rakuten does not sell its members' personal information. Furthermore, your payment information is protected by encryption, which makes it inaccessible to anyone or any organization.
Although Rakuten does not sell its customers' personal data, it keeps track of your behavior while you're on its platform.
It monitors your preferences, habits, and decisions with the use of cookies. This data enables it to improve the service they provide to you.
The only data that Rakuten sells is its transaction data with affiliated stores. This data is used by businesses to make better marketing decisions.
Does Amazon Use Rakuten?
No! Amazon does not use Rakuten. Therefore, it is no longer listed as one of the stores affiliated with Rakuten. In addition, Amazon no longer endorses the services provided by Rakuten.
However, Rakuten is affiliated with more than 3500 online stores. It offers cashback and coupon rewards to members who shop at stores like Target, Walmart, Best Buy, Macy's, and Apple. But the purchases must be made via the Rakuten platform to be eligible for cash backs.
What Happens to Rakuten When You Return?
If you return an item or cancel your purchase from a store, Rakuten will follow the store's return policy. After the process of return and cancellation is completed, the cashback reward which had been deposited into your Rakuten account will be deducted.
Different stores offer different return and cancellation policies. When you cancel or return an item, Rakuten assumes that you are aware of the store's return policy since you are unlikely to place an order without consenting to the terms.
Is Rakuten Legit?
Yes! Rakuten is a legitimate and trustworthy cashback platform. Rakuten was established in 1997 as an e-commerce platform. In 1998, it began to offer cashback services.
According to multiple sources, Rakuten Rewards has paid over one billion dollars to its users to show its legitimacy.
In addition, Rakuten has an average of 4.0-star reviews on various review platforms. For example, on TrustPilot, 75 percent of reviewers expressed their satisfaction with Rakuten.
Better Business Bureau, the go-to platform for legit information on businesses, reviews Rakuten well. Rakuten has an A+ rating on the site.
In conclusion, Rakuten is legit! It is a reliable platform for anyone searching for a cashback site.
Is Rakuten Safe?
Yes! Rakuten is a very safe cashback platform.
Many online sites require you to enter your card information, and Rakuten is one of them.
However, Rakuten does not collect or sell your card information. Instead, Rakuten uses encryption to protect your data from themselves and third parties – This makes it safe to connect your Visa cards, American Express cards, and Mastercard to Rakuten.
But are your customer data safe? Rakuten uses cookies to keep track of your habits, preferences, and decisions while you're on their site. It collects information on your geolocation, browsing history, and shopping history in order to personalize your experience while on the Rakuten platform.
Rakuten doesn't bug its users with emails and advertising campaigns. You can choose to unsubscribe to any promotional email.
Conclusion
Rakuten is a legitimate, reliable, and trustworthy cashback platform. It is one of the few that offers up to 40 percent worth of cash back to its members.
Frequently Asked Questions On Rakuten
Is there a monthly fee for Rakuten?
No! Rakuten is a completely free-to-use application. It comes with no monthly fee or hidden costs. So anyone can access it without having to pay a dime.
What country is Rakuten from?
Rakuten was founded in Setagaya, Tokyo, Japan. Hiroshi Mikitani established it in February 1997. It is currently available in thirty countries and regions.