Last updated Apr. 26, 2023 by Peter Jakes
Rakuten is one of the few legit and well-paying platforms offering cashback services to customers patronizing its affiliated stores.
Here's what to know about Rakuten:
What is Rakuten?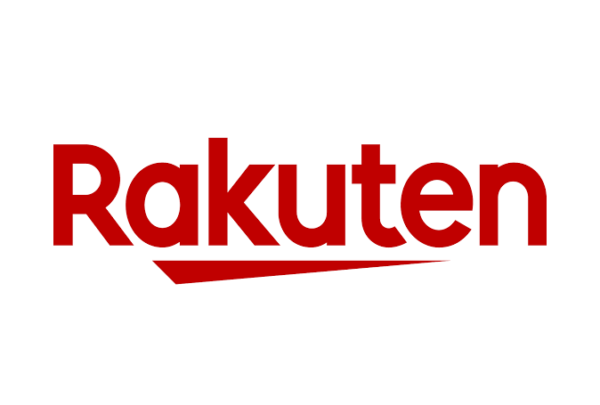 Rakuten is a website that offers you cash back for shopping through its affiliated partners, such as Amazon, eBay, Best Buy, and many more. In the United States alone, Rakuten has over 15 million members.
However, there are other reasons Rakuten is such a great site. Rakuten has over 2500 affiliated companies in the U.S. and 750 in Canada. With Rakuten, you can receive up to 40% cash back on your purchases.
Rakuten used to be called Ebates, but they changed their name after a rebranding process, but this doesn't affect previous Ebates members. In fact, all the Ebates accounts have been moved over to Rakuten, and they offer the same services as before, with only the names being different.
Ebates has been around since 1998, and Rakuten acquired the brand in 2014. Rakuten specializes in affiliate marketing. This means that Rakuten uses affiliate links to send shoppers to other websites.
Is Rakuten Legit?
Without a doubt, Rakuten is a reputable and trustworthy company. With its founding year in 1997, Rakuten, an e-commerce platform, has provided an exceptional user experience for over two decades.
In 2014, they acquired Ebates, founded a year after Rakuten in 1998. Rakuten has cemented its place in the market as the largest, free member-based savings program in the United States, with over 10 million satisfied users.
Rakuten partners with a vast array of more than 3,500 retailers, making it possible for users to earn cashback on their online purchases. Their cashback program has paid out over $1 billion to its users, making it a popular choice for anyone looking to save money while shopping online.
In addition, Rakuten has an average of 4.0-star reviews on various review platforms. For example, on TrustPilot, 75 percent of reviewers expressed their satisfaction with Rakuten.
Furthermore, Rakuten has an A+ rating with the Better Business Bureau, demonstrating its commitment to providing top-quality service to its users. So it's no surprise that Rakuten is a trusted company with a proven track record of satisfied customers and increasing revenue.
How Does Rakuten Work?
Rakuten operates on a simple yet effective system that allows you to earn cashback on your online purchases effortlessly. To begin your Rakuten journey, start by signing up on their website or mobile app, which can be easily found in the Apple app store and Google Play store.
And claiming your $30 welcome bonus is simple. Just spend your first $30 with Rakuten, and $30 will be deposited into your account as a welcome bonus.
Additionally, referring friends to Rakuten is a great way to earn more rewards, as you'll get $30 each time you refer someone. However, remember that your referrals must make a qualifying $30 purchase within 90 days of signing up to receive their bonus.
Once you've signed up, use the search bar located at the top of the Rakuten homepage to search for your favorite online retailers. When you access the Rakuten website on your desktop or mobile device, a new "shopping trip" will be initiated.
This tracks your purchase and credits your account with the cashback you've earned. With Rakuten, saving money while shopping has never been easier.
Next up, use your shopping preferences to find the perfect store for you. For example, suppose you want to shop at Walgreens or Amazon; simply the letters into the search bar or navigate the menu bar's tabs to find any available deals.
After selecting your desired promotion, cashback, or coupon, Rakuten will take you directly to the website. Here, you can shop as you normally would, with the promotional credit or cashback offer automatically applied to your qualifying items.
Once your purchase is processed and posted to your account, any earned cashback will be added to your Rakuten balance. So keep making purchases through cashback offers or receive referral bonuses to watch your cashback balance grow with each transaction.
How Does Rakuten Make Money?
Rakuten is well-known for being one of the best cashback platforms. This free site gives back up to 40% of your purchases. But how does Rakuten make money?
Rakuten makes its money from affiliate marketing. Businesses give Rakuten an agreed amount of money for marketing and bringing customers to them.
When you log into the Rakuten platform and choose to purchase from one of its affiliated stores, Rakuten will earn a commission. Members will receive a percentage of this commission as a cashback reward.
Here are the three ways Rakuten makes money:
The sales of marketing data
Rakuten collects non-personal customer data and sells it to marketing agencies needing customer data for better decision-making.
For each purchase made via Rakuten, Rakuten will receive a reward.
If you visit a store via the Rakuten platform, Rakuten will earn a small commission.
How do you make money on Rakuten?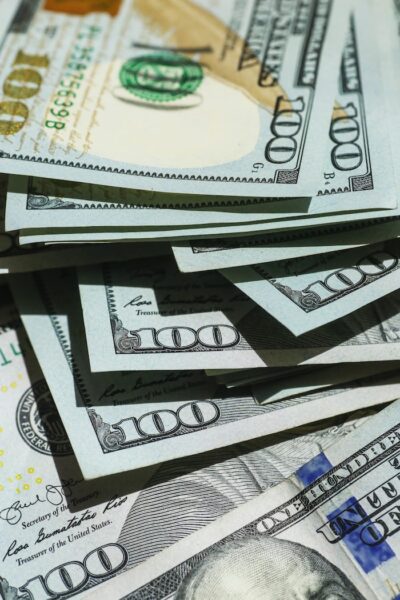 Rakuten is a great way to earn money while shopping online. You can get cashback using their website to purchase from their affiliated partners. Signing up for a free account is easy and quick; you can earn cashback immediately.
Once you have signed up, simply use the search bar on Rakuten's website to find the store you want to shop at. If the store is affiliated with Rakuten, you'll see the cashback percentage listed under the store's logo.
It's important to note that not all stores are affiliated with Rakuten. But with over 2500 partners in the U.S. and 750 in Canada, chances are good that you'll find one you like.
Once you have found a store that is affiliated with Rakuten, click "Shop Now" to be redirected to the store's website. Then, shop as you normally would, and Rakuten will then credit your account with the cash back you earned within a week of your purchase.
It's important to note that the cashback credit will stay in your account for at least three months to avoid issues with people buying and then returning items. After that time, you can choose to receive payment via physical check or Paypal.
In addition to earning cash back through shopping, you can also make money by referring friends to shop through Rakuten. You'll earn a referral bonus when your friends sign up and make their first purchase. With all these ways to earn money, Rakuten is a great tool for savvy online shoppers.
How much money can you make?
If you hope to earn substantial money with Rakuten, you may be disappointed, depending on your definition of "earning." While they offer many cashback options, you won't be able to make a significant amount of money with many cashback websites.
However, the upside is that Rakuten has a vast selection of cashback offers. So if you frequently shop online, you'll likely benefit from at least one of them.
In my opinion, the main attraction of Rakuten isn't the earning potential but rather the sheer number of cashback opportunities available. Although the earning potential is relatively low, the platform offers many deals you can use.
Additionally, you'll receive a generous sign-up bonus in the form of a $10 cash bonus, which is a great starting point. To qualify for the bonus, you must make purchases through Rakuten that total at least $25 within 90 days of joining.
Rakuten Reviews: Pros And Cons
The Rakuten platform offers a great way to save money from purchases. But before you blindly use the platform, here are some of the perks and downsides of Rakuten.
Pros
Its web and app platform has an easy-to-use interface that makes you get the hang of it even as a beginner.
You can receive up to 40% cash back when patronizing a store via the Rakuten platform.
The Rakuten platform is completely free to access and join. A sign-up reward is also available to new users.
There are over 3000 stores affiliated with Rakuten – Which gives you a variety of options to choose from.
Rakuten makes payments via various means like PayPal, checks, and more.
On the positive side, the platform provides exceptional support to its users.
Additionally, Rakuten offers an attractive welcome bonus that incentivizes new members to join.
Cons
Payment takes a long period to process. You may receive Cashback rewards for purchases you made a long time ago. This can be frustrating for those who are expecting timely payouts.
Some stores affiliated with Rakuten only allow cashback when you shop in a select shopping category.
Not all American Express and Mastercard types are accepted for in-store purchases.
While Rakuten allows individuals from all countries to join, the available offers are limited to the United States and Canada.
It is important to note that the earning potential of Rakuten is relatively low, as the platform emphasizes saving rather than direct earnings.
When Does Rakuten Pay?
Rakuten rewards its users for their shopping endeavors with a payment system that operates every quarter. So, you'll get a handsome payment every three months for all the transactions and bonuses you've earned during that quarter.
The payment will arrive on the 15th of the second month following the end of each quarter, meaning you'll have something to look forward to in May, August, November, and February. So whether you made purchases in January or December, you'll receive your well-deserved earnings at the appropriate time.
One of the coolest perks of using Rakuten is that your money never expires. So you could keep earning and saving without any pressure to spend it immediately.
You'll get a good sum on the next payment date if you've got more than five bucks. Even if you're shy of that, your earnings will simply roll over to the next payment period so that you won't miss out.
And if you choose to receive a paper check and it gets lost, damaged, or outdated, don't fret. Just contact Rakuten's customer service, and they'll sort you out with a replacement check. Now, that's a company that's got your back.
What Is The Downside to Rakuten?
Rakuten is an excellent cashback platform. However, it comes with its downsides. Here are some of the cons of Rakuten:
Multiple Affiliated Stores
With over 3500 affiliated stores on its platform, Rakuten makes it difficult for new members to filter out stores that offer better products.
Rakuten pays its members once every three months. However, most users find this problematic and discouraging.
Rakuten allows you to link your card information to its platform. This makes it easy for you to buy things on impulse.
Not all stores on the Rakuten platform offer cashback services. So you have to be on the lookout.
You must purchase from an affiliated store via Rakuten to receive cashback benefits. Any purchases made outside the Rakuten platform are not available for cashback.
Is Rakuten Safe?
Yes. Rakuten is a very safe cashback platform. Many online sites require you to enter your card information, and Rakuten is one of them.
However, Rakuten does not collect or sell your card information. Instead, Rakuten uses encryption to protect your data from themselves and third parties – This makes it safe to connect your Visa cards, American Express cards, and Mastercard to Rakuten.
But are your customer data safe? Rakuten uses cookies to keep track of your habits, preferences, and decisions while you're on their site. It collects information on your geolocation, browsing history, and shopping history to personalize your experience while on the Rakuten platform.
Rakuten doesn't bug its users with emails and advertising campaigns. You can choose to unsubscribe to any promotional email.
Does Rakuten Sell Your Information?
No. Rakuten does not sell its members' personal information. Furthermore, your payment information is protected by encryption, which makes it inaccessible to anyone or any organization.
Although Rakuten does not sell its customers' personal data, it keeps track of your behavior while you're on its platform. It monitors your preferences, habits, and decisions using cookies. This data enables it to improve the service they provide to you.
The only data that Rakuten sells is its transaction data with affiliated stores. This data is used by businesses to make better marketing decisions.
Is It Safe to Link a Credit Card to Rakuten?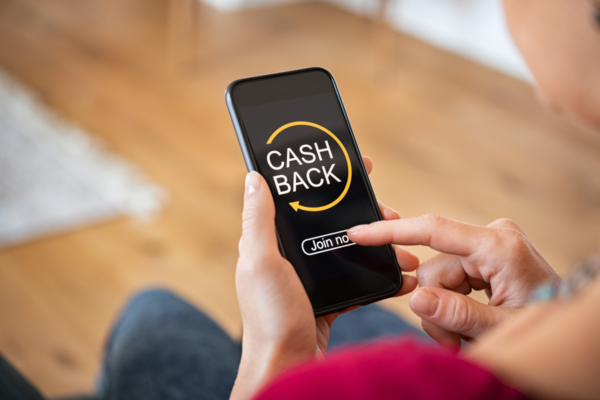 Rakuten requires you to link your payment card to its platform to be eligible for cashback services. A payment card is also needed when you purchase from one of the stores on Rakuten.
But is it safe to link a credit card to Rakuten? Yes! Connecting your credit or debit card information to the Rakuten platform is completely secure.
Once you connect your cards to Rakuten, encryption immediately secures them – this prevents anyone, even Rakuten, from viewing or accessing your information.
The Rakuten App
The Rakuten app offers a seamless shopping experience that is easy to use and highly effective. To get started, download the app onto your device, create a new account, or log in to your existing one.
From there, you can browse the homepage for the latest deals or use the search bar to find specific stores or products. If you prefer a more comprehensive shopping experience, the "Categories" and "In-Store" tabs at the bottom of the app make browsing in-store offers easy.
And with the app's extensive range of cashback options, you can earn rewards on all purchases, helping you save money while still getting the products you love.
Some Alternatives To Rakuten
In addition to Rakuten, several other cashback sites and apps offer a similar experience for savvy shoppers. The beauty of these options is that they are all free to use and can save money on purchases.
One such option is KOHO, a platform that rewards you for paying with a debit (prepaid) card in Canada. You can earn anywhere from 0.25% to 5.00% cashback on your purchases.
Plus, when you sign up for a new account, you'll get a $20 welcome bonus reward. But, of course, that's after your first purchase.
Another popular choice is Swagbucks, which offers a variety of ways to earn cashback. For example, you can get paid for shopping online, searching the web, playing games, and completing surveys.
Swagbucks pays out in a currency called Swagbucks (S.B.), which you can redeem for PayPal cash, gift cards, or Visa Prepaid cards once your balance reaches $3 or more. The platform has already paid out over $840 million to its members, with about 7,000 gift cards sent out daily.
You should check out my review to learn about the ten ways you can earn with Swagbucks.
Another is Drop. With over 3 million active users across the U.S. and Canada, Drop offers cashback rewards for shopping at hundreds of stores without requiring you to upload your purchase receipts, just like Rakuten.
You'll automatically earn rewards points when you visit a retailer through the app, which can be redeemed for popular gift cards. Check out reviews of the Drop App here.
#4.

Shopper Army
At Shopper Army, you can earn cashback rewards when you shop at popular stores such as Gap, Staples, Shoppers Drug Mart, Hudson's Bay, and Sephora.
Simply click on the link to your preferred store when shopping online, and the cashback is usually credited to your account within 48 hours of your order being shipped. You can then redeem your cash back via PayPal or an Amazon e-gift card or even donate it to charity.
For those who enjoy weekly coupons and discounts on grocery purchases, Checkout 51 is the perfect app for you. This app offers cashback rewards for uploading your receipts from stores like Walmart, Superstore, and Costco.
After you've completed your shopping, simply upload your receipt to earn cash back. It's that easy.
Moving Forward
Like some other top cashback sites, Rakuten is a legitimate cashback site, offering numerous opportunities for members to save. However, it's one of the few that offers up to 40 percent worth of cash back to its members.
There are some limitations, such as a three-month wait period for payment and offers only available to U.S. and Canadian residents. Still, Rakuten stands out for its extensive selection of cashback options. Overall, Rakuten is a top choice for those seeking to save while shopping.
Frequently Asked Questions On Rakuten Reviews
Is there a monthly fee for Rakuten?
No. Rakuten is a completely free-to-use application. It comes with no monthly fee or hidden costs. So anyone can access it without having to pay a dime.
What country is Rakuten from?
Rakuten was founded in Setagaya, Tokyo, Japan. Hiroshi Mikitani established it in February 1997. It is currently available in thirty countries and regions.
What stores are on Rakuten?
If you're looking for a diverse array of shopping options, Rakuten has it. With over 2500 affiliated companies in the U.S. and 750 in Canada, shoppers can find everything they need in one convenient platform.
In the U.S., some popular stores on Rakuten.com include Amazon, eBay, Kohl's, Macy's, and Barney's. Meanwhile, Canadian shoppers can find Amazon, Expedia, Sport Chek, and Sephora on Rakuten.ca.
Is Rakuten safe to use?
Concerned about the safety of your personal data while using Rakuten? You can trust this platform to take privacy and security seriously. The company utilizes encryption and other advanced measures to ensure user data remains secure throughout every transaction.
How often does Rakuten pay out cashback?
If you're curious about cashback payouts, you'll be pleased to know that Rakuten pays out every quarter. Typically, payments are made around the 15th of February, May, August, and November.
When a quarter ends, all transactions and bonuses earned during that period are calculated and paid out to users. Payments are sent out on the 15th of the second month following the end of each quarter.
Can I stack Rakuten cashback with other coupons or discounts?
When it comes to stacking Rakuten cashback with other coupons or discounts, it's generally possible in most cases, but it's always advisable to double-check the offer's terms and conditions to ensure.
What is Rakuten's customer service like?
If you have any questions or concerns while using Rakuten, rest assured that their customer service team can assist. In addition, you can reach out to them through email, live chat, or phone.
Does Rakuten offer any other types of rewards besides cashback?
Apart from cashback, Rakuten also offers a rewards system where users can earn points that can be redeemed for discounts or other perks. In addition, they also have special promotions and bonuses to incentivize further using the platform.
How long does it take for Rakuten to credit cashback to my account?
The time it takes for Rakuten to credit cashback to your account varies and can range from a few hours to several days, depending on the specific store and type of purchase.
Can I use Rakuten with my mobile device?
With Rakuten's mobile app, you can easily shop and earn cashback on the go, making it a convenient option for those who are frequently on their mobile devices.
Does Rakuten have any restrictions on the types of products or purchases eligible for cashback?
Rakuten may impose certain restrictions on cashback eligibility for some stores or products, and some purchases may be subject to exclusions or limitations. Therefore, checking the offer's terms and conditions is recommended before making a purchase to ensure eligibility.
How does Rakuten compare to other cashback platforms?
While Rakuten is one of the largest and most popular cashback platforms, other options, including Honey, TopCashback, and Swagbucks, are available. Each platform has unique strengths and weaknesses, and comparing and selecting the one that best suits your preferences is essential.
Can I use Rakuten to earn cashback on travel bookings?
Yes. Rakuten enables users to earn cashback on travel bookings, including flights, hotels, and rental cars, among other travel-related purchases made through the platform.
Does Rakuten offer any incentives for signing up?
Well, new Rakuten users are frequently offered incentives such as bonus cashback for their first purchase through the platform.
How can I track my Rakuten cashback and rewards?
Users can easily track their Rakuten cashback and rewards by logging into their Rakuten account and navigating to the "Cash Back Balance" or "Rewards" tab.
Can I cancel my Rakuten account at any time?
Yes. If you decide to cancel your Rakuten account, you can contact customer service or access the account settings page on the Rakuten website.
Does Amazon Use Rakuten?
No. Amazon does not use Rakuten. Therefore, it is no longer listed as one of the stores affiliated with Rakuten. In addition, Amazon no longer endorses the services provided by Rakuten.
However, Rakuten is affiliated with more than 3500 online stores. It offers cashback and coupon rewards to members who shop at stores like Target, Walmart, Best Buy, Macy's, and Apple. But the purchases must be made via the Rakuten platform to be eligible for cash backs.
What Happens to Rakuten When You Return?
If you return an item or cancel your purchase from a store, Rakuten will follow the store's return policy. After the process of return and cancellation is completed, the cashback reward which had been deposited into your Rakuten account will be deducted.
Different stores offer different return and cancellation policies. When you cancel or return an item, Rakuten assumes you know the store's return policy since you are unlikely to place an order without consenting to the terms.
Can I Really Get Money Back From Rakuten?
Yes. Rakuten is a platform that promises to give back 1 to 40 percent cash when you purchase from any affiliated stores. And so far, it has kept to this promise.
Just visit the website, search for your favorite store, and place an order. Cashback will be added to your Rakuten account, upon which a payment option will be required.
After that, Rakuten waits for the store to confirm your purchase and sends it to your Rakuten account. Unfortunately, Rakuten pays its users once every three months, so you must wait three months to receive your payments.