Last updated Jul. 31, 2023 by Benedict Osas
This Webull review talks about a platform which allows users to start trading with no deposit or commissions. In addition, access to advanced tools and real-time market data has made trading easier for options-traders and more active traders.
However, the app doesn't grant you access to trade mutual funds, over-the-counter stocks, or bonds. There are many advantages of trading with Webull, and like other similar platforms, it also has flaws
In this Webull review, we'll discuss all there's to know about the platform and more. Ultimately, you can decide if Webull is your best trading app.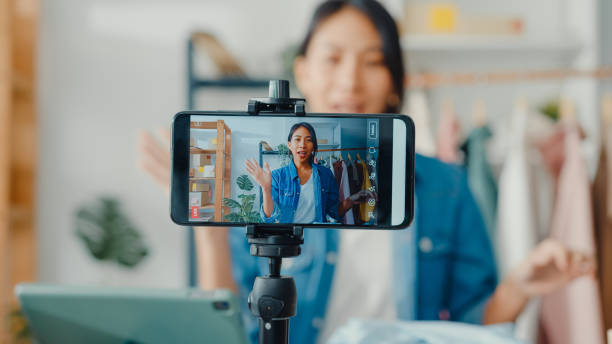 What Is Webull?
Webull is a brokerage app (available for mobile and desktop versions) offering zero-deposit/commission trading of exchange-traded fund (ETF) shares, individual stocks, options, and cryptocurrencies. Opening an account on Webull is free; there are no hidden charges, software platform fees, or account maintenance fees.
The Webull app is owned by a Chinese firm, Hunan Fumi Information Technology Co. The company is recognized by SEC as a registered broker-dealer and a registered member of SIPC and FINRA. Today, it has over 12 million users across the U.S. and the globe.
The Webull app offers a lot and has so many resourceful tools, including financial calendars, real-time market data, analyst ratings, stock screeners, news and press releases, watchlist and alerts, and other technical research tools.
The Webull platform is specially built for beginners. So if you're a novice or a beginner in trading and investment, this is a great place to start. The platform provides free trading courses and a trading simulator (paper trading) that will grant you access to test and learn different strategies on how the market works, even without risking your money.
Webull's Key Features
Some of the notable features of Webull are as follows.
#1. Resourceful Tools
Webull is also created for multiscreen trading on desktops and is designed with a paper trading platform for novices. In addition, the app provides the means to trade premarket and in the after-hours market. Also, the Webull app comes with a comprehensive suite of tools.
Financial calendars

Real-time market data

Extensive charting solutions

Analyst ratings

Stock screeners

News and press releases

Watchlist and alerts

Learning resources

Infographics and more
#2. Low Cost/Fees
Webull doesn't charge account commissions or fees for trading stocks, standard options, or ETFs. However, certain regulatory bodies charge small fees on buying and selling that are transferred to cover basic costs.
Furthermore, there are zero user fees for Automated Clearing House transactions for both deposits and withdrawals from a U.S. bank account. On the other hand, domestic wire transfers incur an $8 fee, and $12.50 for international payment deposits.
In addition, wire transfers charge higher fees for international and domestic withdrawals — $45 and $25, respectively.
There's no cost for a customer to transfer existing ownership of stocks to Webull. However, outgoing transfers generate a $75 fee.
#3. Cryptocurrency offers
Webull offers users access to the trading of over 41 cryptocurrencies. It operates cryptocurrency trading 23 hours a day, seven days a week. Due to scheduled account maintenance and reconciliation, users are not allowed daily trade between 5:30 p.m. and 6:30 p.m. Eastern time.
You can purchase all the available cryptocurrencies using USD. The options, however, are limited for New York residents, who are only allowed to buy and sell:
Bitcoin (BTC)

Ethereum (ETH)

Litecoin (LTC)

Bitcoin Cash (BCH)

Basic Attention Token (BAT)

Aave (AAVE)

Chainlink (LINK)

Bancor Network Token (BNC)

Synthetic (SNX)
Webull has no trading fees or cryptocurrency account, but a 100bps markup is charged for each transaction you make. Another downside is that there's no specific crypto wallet on Webull, and cryptocurrency transfers are impossible.
How To Activate Crypto Trading On Webull
Activating cryptocurrency trading on Webull is quite simple. The steps are as follows:
Download and Install the latest version of the Webull app.

Select the Webull icon.

Click "More."

Choose "Crypto trading" to apply.

Cash management
There's no interest on uninvested funds on Webull, no default funds for uninvested money, or cash management products or ancillary banking to make up for this, as other brokers do (such as Robinhood and Ally Invest).
In other words, keeping uninvested cash will remain idle with no chance to grow. That said, most default sweep interest rates are a paltry 0.01%.
#4. Mobile App
Webull can also be accessed on mobile devices. It is available for download on Google Play and on App Store, where it has been rated 4.6 stars and 4.8 stars, respectively.
It comes with all the same functionalities as on a desktop, tablet, or browser. So you can choose the device you want to use based on your preference. 
In addition, in the app, users can access advanced features, like indicators and charts, voice command functionality, and a paper trading account.
Webull Pros and Cons
Webull is one of the best trading and stock investing apps, but like any other similar platform, it has its pros and cons:
Pros
Webull offers access to instant funding on deposits up to $1,000.

No commissions on stocks/ETFs, cryptocurrencies, or options

Webull provides quick access for taper trading accounts.

Easy account setup and quick options approval. No fees or minimums

Access to premarket trading and extended hours

Webull offers fractional shares.
Cons
Webull needs more educational content.

Account types and tradable securities are limited.

No income on excess cash

Webull doesn't offer sufficient free fundamental research.
Who Can Utilize Webull?
Webull is a good fit for active traders who primarily deal in stocks and options and wishes to do so exclusively via a mobile app. Aside from that, Webull is an excellent choice for:
Those who are up-to-date with the basics of the markets and don't require many educational resources to start.

The investment strategy is buying and selling options, as Webull is one of the few brokerages offering zero-commission options trading.

Active traders who only desire to buy and sell stocks and options.

Those who only have a little money to invest.

There's no minimum deposit requirement on Webull, and it gives a new account bonus at a smaller deposit threshold than most competitors.
What Does Webull Provide As Commissions and Charge As Fees?
Like most online brokerage platforms, Webull offers no charges on trading commissions for stocks and exchange-traded funds (ETFs). Additionally, There're no monthly maintenance fees or inactivity fees either.
Furthermore, unlike most online brokerages, Webull offers zero charges for commissions or contract fees on options trading. However, only some have access to this trading.
That means you must gain approval to trade options, which is after filling out an application that acknowledges your knowledge of options, your financial resources, and risk tolerance, as well as your investment experience.
Similarly to most other online brokerage platforms, Webull's commission-free trading has an important caveat: The company receives payment for order flow. Meaning that Webull fills buy and sell orders using a third-party market maker, which pays the firm for the order flow.
While payment for order flow can be provided faster trades sometimes, it's not a given—and Webull gets compensated whether or not the trades benefit its users.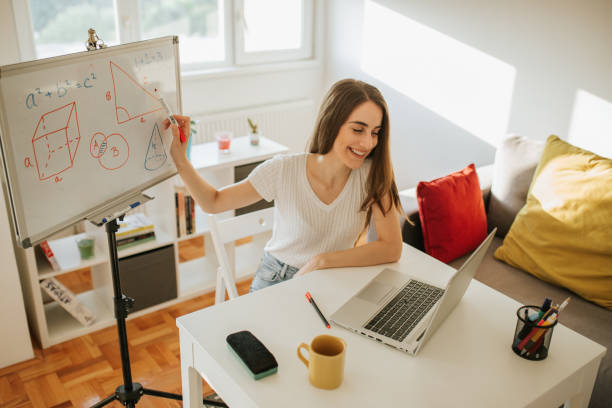 Frequently Asked Questions On Webull Review
How Much Does Webull Charge to Withdraw Money?
In most cases, Webull withdrawal is free of charge. However, you can only withdraw via bank transfer; other convenient options, such as withdrawal to electronic wallets or credit/debit cards, aren't available.
Can I Cash Out The Free Stocks From Webull?
Yes, you can sell your stock for cash, transfer it into crypto trading, keep it for a long-term investment, or even transfer it to a different platform. Your stock on Webull will be credited to your account within ten business days.
How Much Does It Cost To Sell a Stock on Webull?
Webull does not charge for trading stocks, ETFs, and options listed on U.S. exchanges. However, fees are still applied by the FINRA, SEC, and OCC, the regulatory agencies. Webull makes no profit from these fees.
Can You Make Money on Webull?
Yes, you can. With the right timing, you can make money trading cryptocurrencies on Webull by buying low and selling high. Weibull's added limited selection of cryptocurrencies has made this possible.
Is Webull Free Stock Legit?
Yes, it is. Webull offers commission-free U.S. stock, ETF, options trading, and no inactivity fees. In addition, the account opening is fast, seamless, and fully digital.
Can Webull be Trusted?
Webull is a highly reliable and secure platform. It is a registered member of many financial institutions regulating and ensuring that it functions according to the laws and agreements and the secured customer assets. Notable Webull regulations include Exchange Commission (SEC) in the United States and Regulated by the Securities.
Is Webull Completely Free?
Webull doesn't charge commissions for trading options listed on U.S. exchanges and ETFs. However, fees are still applied by FINRA, OOC, and SEC, the regulatory agencies.
Webull, itself doesn't make profits from these fees. As for cost, Webull is a zero-cost broker, not a low-cost broker. The platform offers commission-free trading in stocks, ETFs, and listed options. And they charge no fee for account minimums or impressive platforms and tools.
Do You Actually Own the Stock on Webull?
Yes, you own every stock you buy on Webull. However, they do not own your shares, as it would violate multiple FINRA regulations. So after you buy stock, you become the owner of the actual shares.