Last updated Jan. 29, 2023 by Jessica Green
If you have ever searched the web for legit ways to get free items, you'll discover countless numbers of scams and unreliable sites that promise free items.
Is Crowdtap one of those sites? Is it a scam or a legit way to get free items? This article answers all your questions on Crowdtap.

What is Crowdtap?
Crowdtap is a platform that links companies in need of customer insights with people who are ready to give out honest feedback. In other words, it is a legit platform that offers free items in exchange for your honest review of a product.
As a member of this platform, you're eligible to receive free samples of products and gift cards.
Aside from offering free product samples to its users, Crowdtap also rewards users who complete offers. In order to receive a reward, visit the Crowdtap dashboard and click on any question or offer. Follow the procedures and either answer the question or complete the task.
The tasks/questions are easy and straightforward. You will be rewarded with points once you complete a task or answer a question. These points can be later redeemed for gift cards.
Crowdtap also rewards users who participate in its online surveys. Participation is completely free and is open to any resident of the United States. According to Forbes, it is one of the most promising American websites.
How Much Can I Make on Crowdtap?
Crowdtap offers different ways to earn money. You can choose to participate in a survey, take photos, answer questions, join discussions, and more. These activities come with different reward points. One thousand reward points equals $5 gift card.
Since the amount you earn depends on the task you perform and your commitment, it becomes difficult to estimate your earning potential.
Nevertheless, every single point you receive equals $0.005. If you complete a survey and get rewarded with three points, you'll have to complete 333 more surveys to earn $5.
Once your point reaches the withdrawal level, you can redeem it for a gift card or donate to charity.
If you're committed to Crowdtap, you can earn about $20 a month.
Read Also: 10+ Best Paid Online Survey Sites in 2022 (up to $100 per Survey)
Pros and Cons of Crowdtap
Although Crowdtap offers a legit way to make easy money, it comes with its perks and downside. Here are some of the pros and cons of Crowdtap to look at before deciding to create an account.
Pros
User-friendly web platform
A simple method of earning gift cards
Low payout threshold
Multiple money-making options
Cons
Absence of cash reward
Requires commitment to earn big
Only available to residents in the US
How Do I Use Crowdtap?
You will earn rewards for participating in any of its activities. If you're new to the platform, here's a step-by-step guide on how to use the platform for money-making.
1. Get Registered
To access the free product sample offered by Crowdtap, you have to create an account on Crowdtap's official website.
You can create an account with your email address or your Facebook account. However, even if you sign up with an email address, Crowdtap requires Facebook authentication.
After the sign-up process, fill out your profile in order to be considered for opportunities by Crowdtap.
You also need to provide your mailing address in order to receive products shipped to you.
2. Complete a Task
Once your registration process is completed and verified, you can begin to earn points after completing a task assigned to you.
You will be asked to review a product sent to you or answer survey questions. Some of the tasks which will be assigned to you include:
Partaking in Polls: To partake in Polls, you will have to research a product in order to have answers to the poll questions.
Taking Photos: Most companies will demand that you take photos of their products and share them on your social media page. Once this is completed, you will earn points.
Create Videos: Most tasks will require you to create a video of yourself talking about the products given to you as a sample.
Join Discussions: Crowdtap users will be directed to a forum where they all talk about their experience using a sample product. The data collected from the discussion will be used in decision-making.
Read Also: 17 Legit Online Surveys That Pays (How to make money with survey)
More About Crowdtap
Crowdtap gives its users control over the product they conduct a review on. On your Crowdtap dashboard, there is a "Brand" menu on the left.
When you click on it, a list of brands will be displayed. You can choose which brand of product you would like to review.
To join a brand's community, click on the brand's name. A green "Join" Button will appear.
Once you join a brand community, you'll get updates on what tasks are available for that brand. Joining the Crowdtap community also makes you eligible to receive free items. You can also earn points that can be converted into gift cards.
Crowdtap considers various factors before sending a product sample to a user. Some of the factors include user demographics, poll responses, and application responses.
To be eligible to receive a product sample, your profile needs to be complete; you must update your shipping address and respond reasonably to questions asked in Polls. You must also be able to take high-resolution photos.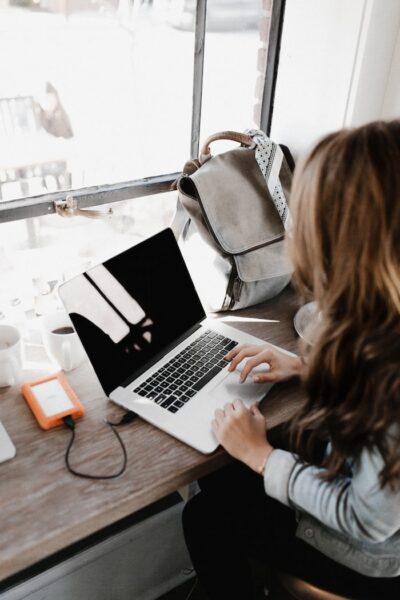 Conclusion
Regardless of its downsides, Crowdtap is a legit platform that keeps its promise of rewarding users who participate in various activities. In addition, if you're a member of its brand community, you can get free product samples to test.
Frequently Asked Questions
Where is Crowdtap located?
Crowdtap's headquarters is 625 Broadway in New York, United States. It is a private marketing platform founded in 2009 by Sean Foster.
How long does it take to get a gift card from Crowdtap?
Once you request your gift card reward, it will be approved within two business days. Hence, your reward will be delivered on Monday if you send a request on Thursday.