Last updated Jan. 7, 2023 by Peter Jakes
The stock market is known for creating wealth in a short span of time. And with the increasing popularity of online stock trading, many are beginning to patronize electronic trading platforms like TD Ameritrade.
If you're looking to create a brokerage account with TD Ameritrade, this review will enable you to decide if it's the best platform.
TD Ameritrade Review
TD Ameritrade is a reliable stockbroker platform for trading financial assets like common stocks, mutual funds, preferred stocks, ETFs, futures contracts, forex, CDs, Foreign ADRs, IPOs for qualified accounts, options, fixed income investments, and bonds.
This brokerage platform is suitable for beginner investors, advanced traders, and fund investors.
Features of TD Ameritrade
Multiple Account Types: Regardless of your trading needs, TD Ameritrade has an online brokerage account for you. In addition to the IRAs, Roth IRAs, and standard accounts, TD Ameritrade also offers Specialty accounts, margin trading accounts, education accounts, and more.
Commission-Free Trading and Absence of Minimum: TD Ameritrade allows its users to buy and trade financial assets without paying a commission. There are also no limits placed on the amount you invest.
Excellent Customer Support: TD Ameritrade customer service is well-known for its quick resolution ability. In addition, they also have physical branches in all parts of the states to enable customers to meet face-to-face.
Educational content, Option Screeners, and Research Insights: TD Ameritrade provides products that help perfect your investments and trading strategy. With the screeners, you can easily discover securities that align with your investment goals.
If you're a beginner, the research and educational tools will guide you through your investment and trading journey.
Downsides of TD Ameritrade
Absence of direct cryptocurrency trading
Offers high margin rates
It does not offer fractional shares
TD Ameritrade App

TD Ameritrade application is available on Android, iOS, and Windows devices. The mobile app is well-designed, rich in features, and enables you to carry out investment and trading activities seamlessly.
When compared to other online stock brokering applications, TD Ameritrade mobile app is known for being the best.
Once you install and register on the TD Ameritrade application, you will find a green "trade" menu at the top right of your screen – this menu lets you begin your trading journey easily.
The app allows users to view investment positions, dividend payout, real-time data streams, price history, earning information, charts, analysts' rating, and market news.
If you're a casual investor, it is advisable to make use of the TD Ameritrade application. However, the thinkorswin app – the sister app of TD Ameritrade, is suitable for serious investors.
TD Ameritrade Fees
Unlike many other brokerage platforms, TD Ameritrade does not charge commission, data, or platform fees when trading certain financial assets. It also has no trade minimums.
When you trade ETFs or online equity, zero charges will be placed on you. However, OTCBB trades incur a $6.95 per transaction fee – this service is free in some brokerage platforms.
There's a $0.65 per contract fee on options trading, but VIP option users can seek discounts. Nevertheless, fifty option contracts will cost you $32.50.
TD Ameritrade does not place a fee on inactive accounts. It also does not charge its customers for transporting parts of their accounts. However, you will pay $75 if you want to transfer your entire account.
Money transfers cost $25, a paper check is free, paper statements cost $2, and live broker costs $25 per trade.
Trading of other financial assets like mutual funds, fixed income, futures, margins, and forex comes with a special pricing policy. Therefore, it is advisable to study the policies before engaging in trading.
How Does TD Ameritrade Make Money?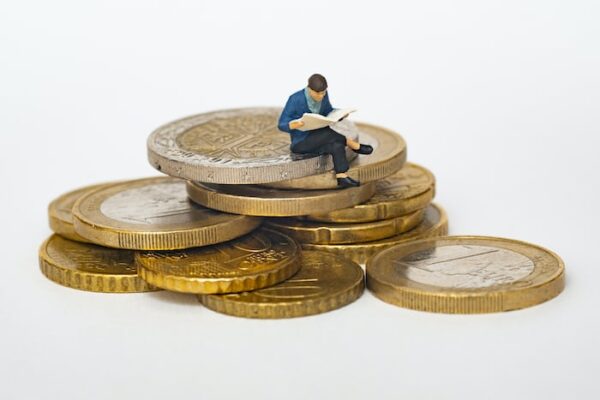 TD Ameritrade is known for advertising a $0 commission and platform fee policy. However, there are slews of underhanded ways it uses to generate revenue.
If you're curious about how TD makes its money, here's how:
Payment For Order Flow (PFOF): TD Ameritrade makes money from routing your trade orders flow to market makers. These market markers pay $0.001 per share for equities. And since millions of shares are processed daily, TD makes a good amount.
Net Interest Margin: TD Ameritrade has a stock loan program that allows investors to loan out. And since investors have no say on what stock can be loaned, TD utilizes this to make money. It gives out loans to financial institutions and keeps the interest payments.
Investment Platform: Although TD operates on a no-commission policy, it charges clients $0.60 per contract for options trading and $2.25 for futures. If you place a trade with one of the brokers on TD, you will be charged between $5 to $25.
Is TD Ameritrade Good for Beginners?
TD Ameritrade is one of the best brokerage platforms for beginners with no knowledge of stock investment and trading. Here's why TD is suitable for beginners:
User-friendly Web and Application: TD Ameritrade is simple and well-designed. Its web and app platforms do not feature sophisticated menus that can get a beginner confused.
Low Trading Fees: Brokerage platforms with high trading fees can turn off beginners. Hence, TD Ameritrade provides a platform with zero commission fees for users trading equities.
Smooth Acess to Customer Service: TD Ameritrade is known for its fast response time. Its users can easily access the TD support team via phone support, live Chat, and email.
Low Minimum Deposit: For new users skeptical about depositing funds, TD allows you to create an account with zero account balance. Once you have studied the pattern of trading with TD, you can proceed to fund your account.
TD Ameritrade offers Demo accounts, multiple educational videos, and trading tutorials for beginners.
Other features that make TD attractive to beginners include no deposit fee and free withdrawals.
How Safe Is My Money With TD Ameritrade?
TD Ameritrade Holding Corporation is owned by The Charles Schwab Corporation, a multinational finance service company that offers investment, banking, and wealth management services.
As a subsidiary firm under The Charles Schwab Corporation, TD's customers' accounts are protected by the Securities and Exchange Commission (SEC) and Financial Industry Regulatory Authority (FINRA). These are government-authorized agencies that aim to protect customers' assets.
TD Ameritrade is also a registered member of the Securities Investor Protection Corporation (SIPC). This corporation provides funds of up to $500,000 to investors who invest in failed brokerage platforms.
The Federal Deposit Insurance Corporation (FDIC) provides insurance coverage to investors on the TD Ameritrade platform. Hence, TD Ameritrade is a safe platform to trade and invest.
TD Ameritrade VS Fidelity
TD Ameritrade and Fidelity are at the top of the best brokerage platforms for investments and trading. They offer everything you need to trade and invest financial assets.
But their similarities and advanced functions can make it difficult to decide which to use.
Hence, here's a comparison between TD and Fidelity in order to help you decide which is better for your investment goals.
TD Ameritrade VS Fidelity: Fees
Both TD and Fidelity have a somewhat similar fee structure. They do not charge users for the trading of stocks and ETFs. But they charge $1 for bond trades, $0.65 per contract for options trades, and $50 for mutual fund trades.
While TD charges $25 for broker-assisted trades, Fidelity charges $33.
TD Ameritrade VS Fidelity: Products & Features
TD Ameritrade and Fidelity offer similar products and features. The only significant difference is that TD allows users to create a paper trading account, while Fidelity does not enable this feature. A paper trading account allows customers to practice stock trading without using real money.
In addition, TD offers future trading features, while Fidelity does not.
TD Ameritrade VS Fidelity: Web and Online Experience
The Fidelity Web and app platform is known for being straightforward and easy to navigate. But when compared to TD, it is less admirable.
TD Ameritrade has two trading web and app platforms – TD Ameritrade and Thinkorswin. The former is for casual investors, while the latter provides advanced and sophisticated features for experienced investors.
What's Better, TD Ameritrade or Robinhood?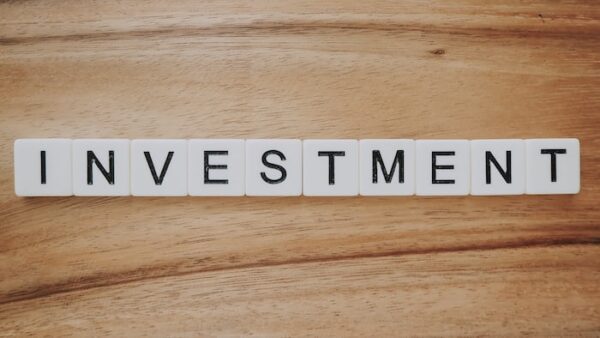 Although Robinhood and TD Ameritrade enable users to trade and invest financial assets, they both possess distinct strengths that make them better than the other to investors.
With this TD and Robinhood comparison, you can choose which is better for your trading goals.
Account Types: With Robinhood, you can only create individual, traditional, Roth IRA, and FDIC-insured accounts. But TD offers numerous options, which include Roth IRA, Solo 401 (k), UTMA/UGMA, joint tenants, trust accounts, and more.
Investment Options: Robinhood only allows its users to invest in stocks, ETFs, ADRs, cryptocurrency, options, and Gold. On the other hand, TD allows for investment in multiple fields like Mutual funds, Futures, Forex, Annuities, managed portfolios, fixed income, options, stocks, bonds, and more.
Fractional Shares: TD does not allow its users to invest in fractional shares. Users are only allowed to invest in whole shares. Robinhood, however, provides the option of investing in fractional shares.
Customer Service: Users can contact customer service on Robinhood via in-app messaging and a contact form. But TD provides live chat and phone support features to its users. You can also visit any of its physical branches for technical issues.
Research Tools: TD provides a more advanced and essential set of research Tools for its investors. On TD, you will find real-time streaming quotes, screeners, educational tools, tutorial videos, live help via in-app Chat, and research insight from the Federal Reserve Data.
Robinhood also offers impressive research tools. However, they are less admirable when compared to TD Ameritrade.
Conclusion
Despite the numerous brokerage platforms on the market, TD Ameritrade is one of the best. With a $0 commission policy and a full-package web/app platform, TD is a platform you can trust for your trading and investment.
Frequently Asked Question
Is 500 dollars enough to invest in stocks?
Yes! 500 dollars is enough to invest in stocks. Brokerage platforms like TD Ameritrade, Robinhood, and Fidelity allow you to invest $500 in assets like bonds, stocks, ETFs, and more.
Is TD Ameritrade good to use?
Yes! TD Ameritrade is good for trading and investing in financial assets like mutual funds, bonds, annuities, futures, options, stocks, and more. Since it is a registered member of FDIC, SIPC, FINRA, and SEC, your money is in good hands.