Nowadays, there has been plenty of talk about diversifying income and taking control of finances to have a better financial life. Investing is a major way to diversify your income and grow your wealth. Thankfully with the advancement of technology, getting started with your investing journey is now easier than ever. There are now excellent investing apps for beginners.
This article will help you streamline the top investing apps suitable for you as a beginner. And you will get enough resources and more to learn about investing, so you can confidently manage your investment portfolio and grow your wealth.
How Do Beginners Invest In Stock With Little Money?
If you are a newbie to investments, you can start investing in stocks by putting the money in an online investment account, so you can use it to invest in mutual funds or stock shares. Most of these accounts have no minimum investment.
Or you can instead invest with little money by directly purchasing stocks from a company, as there will be no brokerage commission associated with buying directly.
How Can I Invest A Small Amount Of Money?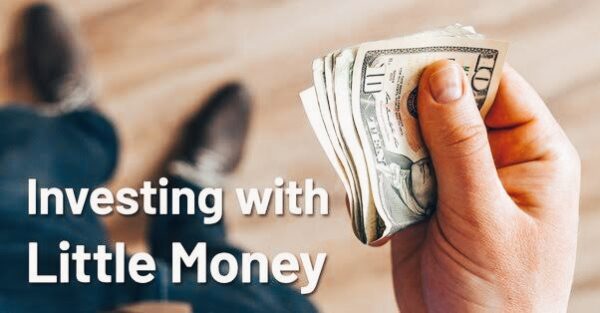 You can invest a little cash by purchasing fractional shares of stocks and ETFs on investing apps like Robinhood. You can also use apps like Stash and Acorns to invest your extra change or use Fundrise to invest in real estate through REITs and crowdfunding.
12 Top Investing Apps For Beginners
There are a lot of investing apps available, but for your benefit, we will discuss the 12 top investing apps for beginners below. These apps include:
SoFi Invest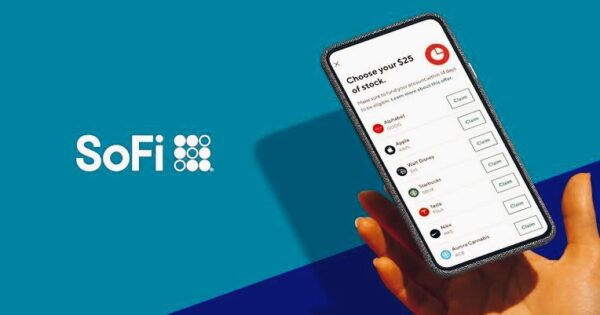 One of the top investing apps for beginners is the SoFi investing app. This is because of its free management and easy access to financial advisors and career counselors to help you as a beginner investor.
The app has features that make it very easy to navigate through. Its rock-bottom pricing is an added perk if you're a very cost-conscious beginner investor.
You can get started on this Investing app by applying online. After that, wait for about a business day or two for your account to get verified with $1. Then, you can start investing as there's no minimum deposit required, and you don't have to pay any management or administrative fees.
SoFi invest offers active and automated investing services. With the SoFi automated investing, a new investor on the app gets a choice of up to 10 portfolios with a diversified selection of low-cost ETFs picked and managed for you freely.
And with the Active investing feature, you can browse through the apps to look for stocks, cryptocurrency, and ETFs to trade by yourself.
The app offers the basic research tool enough to guide you.
With SoFi, there are limited account types and no tax loss harvesting. What's more, if you're a beginner investor, you get a complimentary financial planning session and access to certified financial planners to assist you with your investment strategy.
Acorn
Acorn is another investing app for you to get started with investing. It is a very easy-to-use platform designed to make it easy for you to start investing with an easy-to-understand pricing structure and automating saving and investing tool.
One feature you will love about this app is its automatic roundups. With Acorn automatic roundups, your account is linked to your bank account, and any spare change from your bank account is automatically transferred into your Acorn account. So, if you use $2.50 for water, Acorn rounds it up to $3, and the extra $0.50 is transferred to your Acorn account for investment.
Investing with this app is pretty easy, even for beginners, and you can easily get started by investing with a minimum of $5 after creating an account on the app.
An account management fee depends on your account balance, which can be relatively high. Investing with this app is very handy, making it perfect for beginners who want to invest without any hassle. With an Acorn investing account, you get a very diversified portfolio with exposure to international and domestic stocks, bonds, and REITs. However, a disadvantage of this app is that you don't get access to financial advisors, and there's no investment strategy.
TD Ameritrade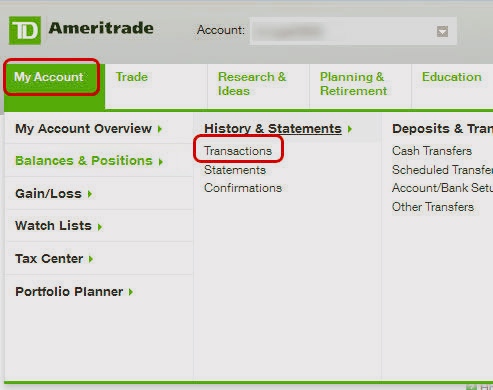 TD Ameritrade is a very popular broker in the country, offering services to different types of investors. The TD Ameritrade app is perfect for beginners because of its direct pricing, no fees, and no minimum deposit required.
You'll get to enjoy the app, especially if you're a beginner looking forward to actively trading, as there is a lot of educational content on it. In addition, you can make use of this opportunity to learn more and feel more confident about your investing process.
It also helps that this app has a variety of trading tools and resources for you to go for your preferred investment strategy.
In addition, this investment app gives you access to stocks, bonds, mutual funds, foreign exchange, micro futures, and many other assets. But there are no fractional shares, and there's an adviser program fee which is a percentage of managed assets. The app makes it easy to monitor your holdings and stay up to date with the market news.
Robinhood
Robinhood is an investing app that has made this list because it offers free trades on stocks, cryptocurrency, and other options, with a low-cost margin. In addition, the app is intuitive and easy to navigate, so you can slide from screen to screen, browsing through asset options. And with an easy order entry, you can enter the number of shares or options you want and get how much buying power you have.
You also get to see stock statistics on this app and trade with just a tap whenever you desire.
After creating an account, you can start investing with any amount you have, trade with cryptocurrency, access research reports, and learn about market trends.
You get a lot of benefits from using the Robinhood app; you get to trade anything you want for free, and there is no minimum deposit required. Its disadvantages, however, include its limited account types and inability to get access to mutual funds with the investing app.
Invstr
Invstr is another decent investing mobile app suitable for beginners. This app provides you with educational resources to learn and improve yourself on investment as it started out as an educational resource. There are several resources in articles, market blogs, and podcasts to learn from.
With Invstr, you get access to stocks, ETFs, ADRs, and fractional shares. In addition, the mobile app allows you to invest without any commission fee and helps you build your portfolio by providing a financial advisor to guide you.
The Invstr app also features virtual stock trading games and investing fantasy leagues to make things interesting as well as educate.
The app is free to use and easily downloaded; you even get unlimited access to educational resources. However, you might need to opt for its paid subscription plan and pay a small monthly fee to access additional exciting features so you can begin to invest. With little as $5, you can easily start investing.
Stash
Stash is aimed at making investing easy for beginners, which is precisely why it is on this list. This user-friendly investing app allows you to decide if you want the DIY option or the automated investment option depending on how involved you would like to be.
You get to actively select stocks to trade using the app and automate your investment by making recurring deposits to your account. In addition, no one is too young to begin investing as the app also offers custodial accounts for investors younger than 18 years.
A feature of the Stash app that you'll come to love is its roundup feature that approximates your purchases to the nearest dollar and automatically sends the money to your investment account once the roundup reaches $5.
Another cool feature this investing app has is the Stock-Back card that allows you to earn stocks as rewards when you shop.
The Stash app offers advice by referring you to articles and how-to guides. It has no minimum account nor charges commissions on trading although it charges account management fees.
Fundrise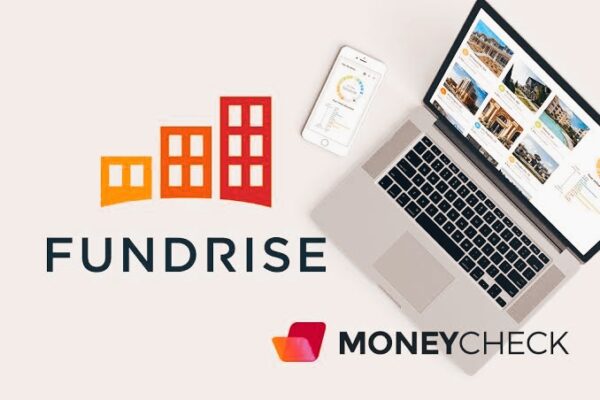 Fundrise is the perfect app for beginners who want to put money into real estate. It's very easy to get started with. Just open an account within minutes and once that is done, fund it to get premium access to private real estate deals.
The app is available to nonaccredited investors, unlike other real estate investing platforms available only to accredited investors. Their products include real estate investment trusts (REITs).
Fundrise also offers eFunds in which investors' pooled funds are used to buy lands, and property, build houses and sell them. Another of its products is Interval Finest, with which you get greater liquidity and diversification than others.
You can purchase shares of any of the three products available by buying one of their portfolios, be it Starter, Supplemental Income, Balanced Investing, or Long-term growth. The app determines the eREITs and eFunds mix in each plan's underlying properties.
The minimum balance varies for different account types; therefore, you will have to pay asset management fees and advisory fees using this investment app.
M1 Finance
As a beginner, you will enjoy the M1 Finance investing app because it offers the kind of flexibility you don't get anywhere. You get the opportunity to go for expert premade portfolios or customize your portfolio by using your preferred investment strategy.
After creating an account on this investment app, you can deposit money and set your stock and index fund selection, and the app automates the investment process. You also get the opportunity to make recurring deposits that automatically get invested using this app.
M1 Finance allows you to trade ETFs and stocks with no commission fee and grows your wealth by automated investing into a diversified portfolio. There's an account minimum requirement of $100, but there are no account management fees or miscellaneous fees you should look out for.
Betterment
Betterment has everything to assist you in beginning your investment journey. This investment platform assists you in managing your money, investing it, trading, and rebalancing your portfolio to help you reach your financial goals.
The app also helps you if you don't want to invest much as it requires no minimum investment and charges no fee asides from its low account management fee and expense ratio.
Betterment is an original Robo-advisor, and over the years, it has grown to include a wide range of features and tools.
The portfolio mix on the app is well diversified but lacks exposure to REITs and commodities. And you can select different portfolios for different goals. Finally, it might interest you that the app offers tax loss harvesting. But, you're charged to get access to financial advisors.
This is your best pick if you want an advanced and functional investing app as a beginner.
Public.com
The Public.com investing app makes this list because it includes educational resources for beginners to kickstart their investment journey. It also has features that inform you on how the platform has used several community features for you to share and receive insights from other users like you do on social media apps.
The investment platform has made getting information and learning about investing very easy for beginners.
Apart from trading stocks and ETFs commission free, you can also invest in cryptocurrencies. But there are no mutual funds, bonds, or options available for trading.
Public.com has no minimum investment value, and you get to invest in fractional shares with as little as $1. This is perfect for amateur investors who want to learn and be more confident in their investment journey. In addition, Public.com has an active investor community for these inexperienced investors to belong to a community of fellow investors to socialize with and learn from.
Webull
Webull is pretty easy to use and navigate as a beginner investor. This app has no account minimum and offers free trades on stocks, ETFs, and ADRs. Asides from these assets, you can also trade cryptocurrencies and options using this app.
With Webull, you get to invest in a wide range of varieties and have a highly diversified portfolio.
In addition, Webull has advanced trading tools, which include advanced charting and screeners to assist you in your investment journey. The app offers these services for free or at a low fee, making it easy for you to do in-depth stock research and analysis. Although it might be slightly challenging for you to get used to navigating the app as a beginner, by the time you get the hang of it, it is pretty much enjoyable, and you enjoy excellent pricing and get investing tools to learn and enjoy your wealth-growing journey.
Ally Invest
AllyInvest is a discount brokerage app that offers very competitive pricing on stocks, ETFs, options, and mutual funds. The app has a zero commission and is one of the lowest-priced mutual funds d'estrade available.
Another thing you get to witness in this investing app is that it offers cash bonuses that range from $100 to $3,000, depending on how much you deposit. It also helps that it has no minimum investment requirements. So with as little as even $1, you can get started and add more as you go on.
AllyInvest is a self-directed trading app with an automated investing function to manage your portfolio. An added perk of this investing app is that it features tools that help you save faster.
The app has all the necessities for beginner investors. However, it doesn't possess sophisticated tools for experience and more active and competitive investors who like in-depth research and frequent trading.
Which App Is Best For Newbie Investors?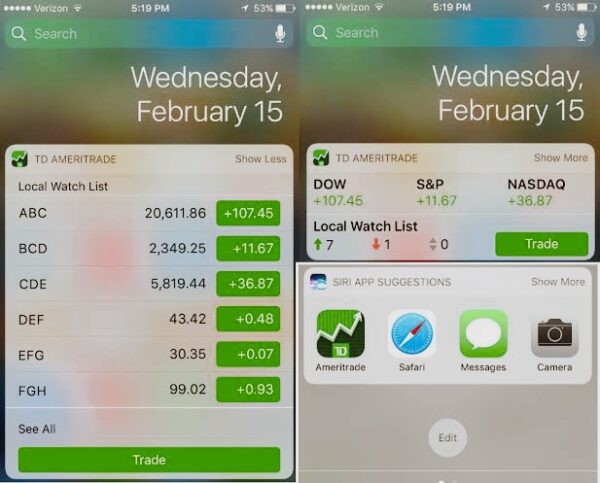 TD Ameritrade is one of the best apps for newbie investors as it has a wide range of investment resources for beginners to learn from, and it's easy to get started with investing on the app. Another top pick is Invstr, which has a lot of resources for you to learn from and increase your confidence as an investor.
What Is The Easiest App For Investing?
The most accessible app for investing is the SoFi app, as it's very easy to use with a suitable pricing structure to start investing and growing your wealth.
Charles Schwab is also a very easy investing app, with investment tools to level up your investment journey and an opportunity to manage your investment and banking with a single login.
How A Beginner Can Start Investing
If a beginner wants to start investing, it's better to get started as soon as they can and follow the steps outlined below to start investing.
You need to have an amount you want to invest. This will ultimately depend on your investment goal and the time you have to reach the goal.
Open an investment account.
If you're investing for retirement, you most likely already have a 401(k). But if you don't, you can use an individual retirement account. However, if your goal for investing isn't retirement, you can just open a taxable brokerage account.
Understand all your options
You are to choose what to invest in, no matter the type of investment account you're operating, and you need to understand your investment options and the risk attached.
Some popular investment options for beginners include stocks, ETFs, mutual funds, and bonds.
Select an investment strategy
Selecting an investment strategy will be based on the amount you want to invest, your goals, and your timeline to reach your goals.
You can go for stocks if it's for a long-term goal like retirement. However, if it's for short-term goals, then you're better off going for a low-risk investment portfolio.
Frequently Asked Questions On Apps Best Suited For Beginner Investors
Are investment apps a good idea?
Investment apps are a pretty good idea, going with the fact that these apps help you learn about investing and also offer you the opportunity to start investing. You can also use these apps to track your portfolio performance.
How do I invest my money to make money?
Before choosing an investment account, you need to know your financial goals and time frame. Then, after opening an account, choose a combination of assets that offers diversification and matches your risk, and then give it time. That's how you create wealth.
Final Thoughts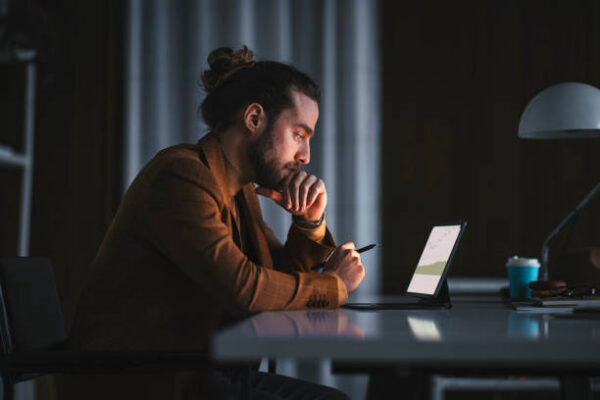 There are a lot of investing apps from which you can choose. However, some are better suited for beginners than others. The apps that are best suited for you as a beginner investor have been outlined above.
You just need to pick the investing app that's perfect for your investment goal from the ones above and get started with your investment journey.