Last updated Apr. 18, 2023 by Jessica Green
The comparison lines are drawn! Personal capital versus Mint, which is better?
Although they're both known for offering effective finance planning tools, many still find it difficult to make a choice. If you can't decide which to use, this review will help you understand how different they are and which will be better for you.
How is Personal Capital Different from Mint?
Personal capital and Mint are two great personal finance apps. And although they serve a similar purpose, they're both different in many ways.
This review of how Personal Capital (PC) differs from Mint will enable you to decide which is better.
Difference between Personal Capital and Mint
Investment Tools: If you need a personal finance app with a better and more advanced investment tool, you should pick PC over Mint. With Personal Capital, you view and analyze your asset allocation, calculate your investment expenses, and decide which strategy comes with lower risks.
On the other hand, Mint only allows you to view your portfolio values. It does not come with tools for better asset allocation and retirement planning.
Budgeting Tools: Mint is the best choice if you need software with impressive budgeting tools. With Personal Capital, you can only keep a tab on your expenses and categorize them. However, Mint allows you to create a budget and stick to it. It also offers other advanced budgeting capabilities.
Pricing: Both Personal Capital and Mint offer free versions of their plans. However, Mint's free plan provides everything you need to start your personal finance journey.
Retirement Planning: Personal Capital offers a "retirement planning" feature that enables you to calculate the amount you need for retirement. This feature allows you to plan your retirement income and analyze various retirement scenarios.
This feature is not available on the Mint software. However, you can track your credit score with Mint.
What Software is Better than Mint?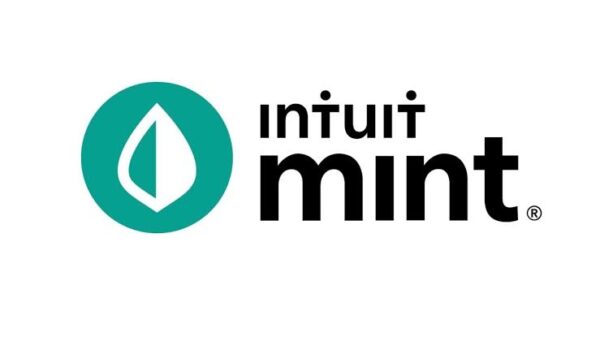 If you need a finance software with budgeting tools that can be compared to Mint, you should consider Personal Capital.
Here are other alternatives if you don't find Mint appealing:
Tiller Money: Tiller Money focuses on budgeting. It allows you to create a budget and plan for retirement with Google spreadsheet. You can also connect all your bank and investment accounts to a Google sheet.
You Need A Budget (YNAB): This amazing budget software is an excellent alternative to Mint. Although it does not offer investment tracking features, it can still create budgets, track spending goals, and view charts and graphs.
PocketSmith: This is a great application for managing and budgeting multiple income streams. It comes with various tools that aid your retirement and financial independence goals. PocketSmith also integrates with Xero and can be used for Airbnb earnings.
Simplifi: This budgeting software is suitable for mobile phone users. It analyzes your income and expenses in order to create an efficient budget for you.
With Simplifi, you can view upcoming expenses and understand how they affect your financial goals. You can also monitor recurring expenses and connect all your accounts in one place.
Who Competes With Personal Capital?
There's no shortage of financial planning applications in the market. But finding an application that can compete with Personal Capital is difficult.
Here are some apps that can be compared with PC:
Betterment: This app is best known for its investment management capabilities. It comes with investment tracking and customization tools.
Quicken: With over fifteen million active users, Quicken is one of the best financial software that can compete with Personal Capital. Quicken enables you to manage expenses, monitor investments, and create personal finance and retirement goals.
Wealthfront: As its name implies, Wealthfront is suitable for people who want to build wealth and save money. With a Robo advisor, Wealthfront builds its member's investment portfolio and increase their earnings.
PocketGuard: If you're an overspender, PocketGuard will help you manage your spending and income. It also analyzes your income and expenses in order to set up a strategy that helps pay off your debts faster.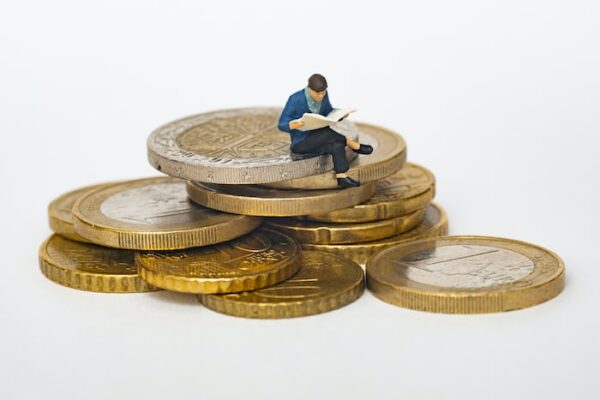 Personal Capital VS Wealthfront
If you can't decide between Personal Capital and Wealthfront, this comparison will help you know their distinct strengths and similarities.
Account Minimum: To invest via Wealthfront, you need to make a minimum deposit of $500. Wealthfront also has a minimum withdrawal amount of $250. Personal Capital, on the other hand, has $100,000.
Portfolio and Strategy: Wealthfront, with its use of Robo advisors, offers a wide range of investment portfolios that can be customized. In contrast, Personal Capital enables you to build a portfolio with the assistance of a human advisor.
Fees: Wealthfront comes with a lower fee and pricing structure when compared to Personal Capital. And this is due to its use of automated technology in managing users' portfolios. On the other hand, PC makes use of human advisors. Hence it charges higher than Wealthfront.
Personal Capital VS Quicken
Here's a comparison between Personal Capital and Quicken:
Fees: Personal Capital offers a free and paid plan. However, Quicken is only available as a premium service.
Budgeting Features: With Personal Capital, you can only sort your budgeting income and expenses into categories. In contrast, Quicken allows you to create multiple budgets, track recurring expenses, set goals, create spending categories, and view analyses.
Debt Management: Quicken's tools allow you to view your debt balance and interest rates. It also creates practical goals that enable you to pay off your debts. On the other hand, Personal Capital only enables you to monitor your loan and view your debt balance.
Retirement Planning: Both Personal Capital and Quicken offer advanced retirement planning features. But PC wins in this case as it provides these features for free to its users.
Is Mint Safe to Use for Budgeting?
Mint prioritizes the security of its users' information. Therefore, it employs several levels of security which include:
Codes: When creating an account with Mint, users are required to sign in with either Face ID, 4-digit ID, or Touch ID.
Strong Encryption: Mint uses 128-bit symmetric encryption to keep its database away from the reach of hackers.
Multi-factor Authentication
Is Personal Capital Safe?

Yes! Personal capital is a safe financial planning application. It employs multiple levels of security to keep your data and transaction safe. Some include multi-layer keys, TLS v1.2 protocol, ECDHE key exchange, 256-bit AES encryption, and more.
Each time you conduct an activity on the PC software, Personal Capital encrypts your data to prevent hackers from snooping around. In addition, each piece of data you transmit is encrypted, preventing anyone from accessing your transaction.
Other security measures employed by Personal Capital include:
Two-factor Authentication: Before logging into the PC software with a new device, you have to authorize the device.
Secure Data Storage: Personal Capital does not store your transactions and credentials. It is stored with Yodlee – a software that secures brokerage credentials.
Mobile Protection: Personal Capital provides an extra level of mobile protection to prevent anyone from logging into your account.
How Trustworthy is Personal Capital?
Personal Capital is a trustworthy software founded by Bill Harris, Louie Gasparini, Rob Foregger, and Paul Bergholm in 2009.
Personal Capital offers FDIC insurance through a third-party partner bank like Universal Merchant Bank (UMB). This means that your funds are safe and in good hands.
In addition, Personal Capital does not sell your personal information and brokerage credentials. Instead, your bank and brokerage credentials are stored at Yodlee – a software company that provides bank-level security like 256-bit AES encryption and multiple layers of firewalls.
Conclusion
Personal Capital and Mint are excellent financial planning software. If you need expert help managing your investment, Personal Capital is the best, but if your focus is on budgeting, choose Mint.
Frequently Asked Questions on Personal Capital
Can Personal Capital be hacked?
It is technically impossible to hack Personal Capital Software. This is due to the high-level and multiple layers of security it employs to keep its user data safe.
Who owns Personal Capital?
Personal Capital is a Empower Retirement subsidiary owned by Bill Harris, Paul Bergholm, Rob Foregger, and Louie Gasparini.