Last updated Mar. 18, 2023 by Benedict Osas
Tiller Money is a spreadsheet app that syncs with your bank account to provide detailed records of your daily financial life. It is also a budgeting app that lets you decide about your income and expenses.
Tiller money makes it easy for anyone to monitor income, track expenses, and create budgets.
Let's head over to the reviews to look at why Tiller Money makes budgeting easier.
Tiller Money Review
What is Tiller Money?
Tiller Money, founded in 2015, is a unique money management platform that integrates real-time bank data into spreadsheets. This spreadsheet-based financial management system offers budgeting, financial forecasting, and asset allocation tools to help users plan their finances.
Tiller Money is compatible with both Microsoft Excel and Google Sheets and is designed to seamlessly integrate with the existing spreadsheet systems used by many people. When installed on a desktop or mobile, it connects to your online financial account with your permission, as it's affiliated with over twenty thousand banks and financial institutions.
Basically, when connected to your financial accounts, it gets permission to upload records/data of your financial activities to an excel or Google spreadsheet. Then, it presents this data to you in an easy-to-understand way and sends a record of your daily transactions to your email.
Tiller money also categorizes your transactions, helps you create an effective budget, and tracks your debt payoff strategy.
How Does Tiller Money Work?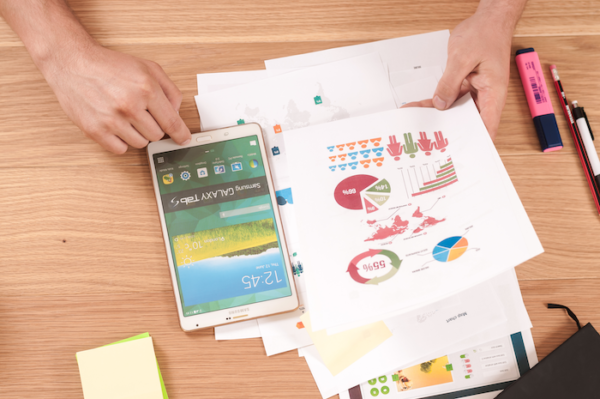 Tiller Money uses packages like Excel and Google Sheets to automate your budget. Once you sign in and connect your financial accounts, Tiller Money provides you with a foundation budgeting template you can customize.
You can also add additional templates to track specific goals such as debt payoff, quarterly estimated taxes, and year-to-date spending. What's more? Tiller Money imports all of your transactions and organizes them into a spreadsheet.
From there, you can manually categorize your transactions or set up automatic categorization rules to save time. Tiller Money also emails you daily with details on your latest transactions and balances.
Tiller Money uses Yodlee, a financial aggregation service that connects to over 21,000 financial institutions to connect to your financial accounts and make it easy for you. This ensures that you can easily access all your financial data in one place.
Some Tiller Money Features
#1. Daily Updates
Tiller Money provides daily updates to keep you informed about your finances. The app checks your account balances and imports transactions to your spreadsheet every day.
However, it may take a few days for some expenses to appear since the app can only pull in cleared transactions. However, the refresh process is automatic, so the data will show up when it's ready.
If you have accounts that require multi-factor authentication like 2FA, you may need to refresh the transactions manually with a simple click of a button.
In addition to automatic updates, Tiller Money sends you a daily email called the Tiller Daily Update, which gives you an overview of your finances.
This email includes information about recent transactions and balances from all your linked banks, credit cards, and other accounts. With this daily snapshot of your finances, you can stay on top of your budget and financial goals.
#2. Expense Tracking
Managing your expenses is a crucial aspect of achieving financial stability, regardless of your level of expertise in budgeting. Tiller Money simplifies this process by automatically importing your financial transactions and organizing them into a spreadsheet, saving you time and effort.
With this, you can analyze your actual spending and identify where your money goes each month. That way, you gain greater financial awareness and control over your financial future.
Tiller's Foundation template is a useful tool that automatically sorts each expense into appropriate categories. However, if you want to personalize your approach, you can customize the data, create charts and graphs, and even build your own unique spreadsheet to track your expenses.
#3. Pre-built and Custom Spreadsheets
Tiller Money provides users with the Foundation template for Google Sheets, which is a comprehensive tool for managing your finances. The pre-built sheets within the template are designed to help you track your spending and budget and analyze your financial situation.
Regardless of your skill level with spreadsheets, the Foundation template is user-friendly and lets you start immediately. Once you become more familiar with the Foundation template, you can adjust and manipulate the data to create a personalized financial management system that suits your needs.
This customization is simple, allowing you to make changes to any of the data in the Foundation template or create new custom sheets in Tiller. In addition to the Foundation template, Tiller Money offers access to Tiller Money Labs, a library of personal finance templates, tools, and reports created by the Tiller community.
Examples of sheets available in Tiller Money Labs include a year-to-date spending comparison, weekly analysis by category report, estimated quarterly tax planner (especially useful for self-employed individuals), and holiday gift planner to track holiday spending.
Tiller Money Spreadsheet Templates
Tiller Money offers a variety of spreadsheet templates that cater to various personal finance needs. The templates are designed to simplify the process of tracking expenses and managing budgets, making it easier to take control of your finances.
One of the most popular templates is the Tiller Budget, a default family budget template that you can easily customize to suit your needs. Another option is the Debt Snowball Spreadsheet, which helps you manage and track debt payoff progress.
For those who want to track expenses every week, the Weekly Expense Tracker template is an ideal choice. However, if you prefer to build your own analysis, the Build Your Own template allows you to do so.
This template is similar to the Tiller Budget but does not include reports and dashboards. For those who prefer to work with raw data, the Raw Data template pulls in the transaction and balance history without formulas or reports.
The Net Worth Tracker template helps you visualize your assets, liabilities, and current net worth for accounts connected to Tiller and those you add manually. The Budget Tracker is a custom spreadsheet developed by blogger and lifestyle expert Lauren Greutman and is used by the Greutman family.
Other templates available include the How Do I Budget Template, developed by Derek Olsen as part of his free budgeting course, and the Values-Driven Budgeting template inspired by bestselling author Carl Richard's approach to money and spending.
The Save 50 template was developed by Stacking Benjamins and is meant to be used with their online self-paced course focused on saving half of your income. Lastly, the Credit Card Tracker template is a credit card tracking tool that provides insights into your credit card spending, trends, and progress made towards paying off balances.
How Does Tiller Make Money?
Tiller's revenue model is based on subscription fees, meaning users pay a yearly fee of $79 after a 30-day free trial. Unlike many companies that rely on the "ad-supported" business model or sell users' data to third parties, Tiller prioritizes its users' privacy by not selling their data or advertising.
This approach allows users to budget confidently, knowing that their financial data is not being used for profit.
Tiller Money Pros and Cons
Pros
Tiller Money offers a range of benefits to users. One of the most notable is its high level of customization, which allows users to tailor the system to their specific needs.
Additionally, Tiller Money provides advanced reporting on cash flow and personal profit/loss.
The platform automatically pulls data from over 10,000 financial institutions, saving users time and effort.
There's also a free 30-day trial available to users who want to test out the system.
Tiller Money offers Google Sheets add-ons that users can utilize to extend its functionality further.
Cons
While there are many benefits to using Tiller Money, there are also some downsides to consider. For example, Tiller Money has no mobile app and can only be accessed via spreadsheet.
Additionally, there's no free option available, and users must pay a monthly fee without the option of a monthly payment plan.
Tiller Money also requires some basic knowledge of how to use a spreadsheet, which may be a challenge for those new to this software type. 
Finally, it doesn't support automated data pulls for crypto or alternative investments.
Should You Try Tiller Money?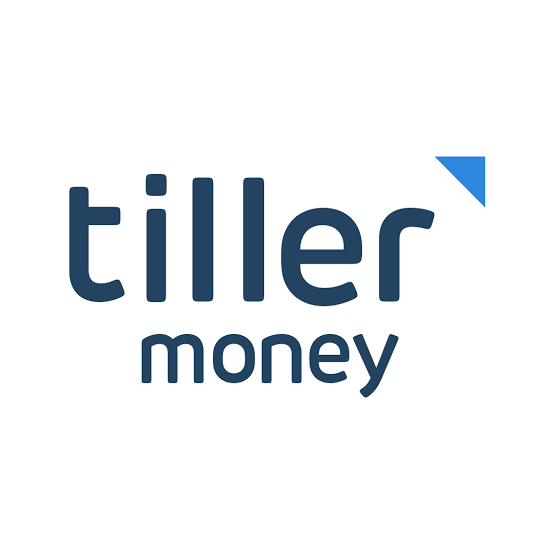 Naturally, one may question if Tiller Money is worth the price tag after the 30-day trial. The best way to determine this is to try it out for yourself.
However, here are some quick thoughts on who may benefit from Tiller Money, and who may need help finding it appealing. Tiller Money may be beneficial if you prefer spreadsheets over apps or want an affordable way to track your finances.
It's also perfect if you like having a comprehensive overview of your financial situation and enjoy having the ability to customize your budget.
Conversely, Tiller Money may not be the best fit for those who have no experience using spreadsheets and do not wish to learn or those who prefer the navigation and interface of an app.
If you still need clarification, I recommend trying out Tiller Money for yourself during the free trial period. 
Some Tiller Money Alternatives You'll See
Tiller Money is a unique financial management platform that uses spreadsheets to automate budgeting and track transactions. However, if you're looking for alternatives to Tiller Money, a variety of mobile-friendly options are available.
Some of these alternatives include:
Mint: Mint is a popular personal finance management tool that offers a range of features, including budget tracking, investment tracking, and credit score monitoring. It's free to use and has a mobile app available.
Personal Capital: Personal Capital is a comprehensive financial management tool that offers budget tracking, investment tracking, retirement planning, and more. It's free to use and has a mobile app available.
PocketGuard: PocketGuard is a budgeting app that offers real-time tracking of your spending and balances. It offers personalized spending insights and suggestions for how to save money. It's free to use and has a mobile app available.
YNAB: You Need a Budget (YNAB) is a popular budgeting app that emphasizes goal-setting and offers tools to help you save money and reduce debt. It has a monthly subscription fee and a mobile app available.
Money in Excel: Money in Excel is an add-in template for individuals using Microsoft 365. This template connects to your financial accounts, imports your financial data, and helps you understand your expenses, savings, and budgets.
Money In Excel
To get started with Money in Excel, you must have a premium Microsoft 365 personal or family account. Then, visit the Money in Excel official webpage after logging into your Microsoft 365 account.
Download and install the "Money in Excel" template for the next step. Sign in afterward to connect the template to your Microsoft 365 account.
With your permission, Money in Excel will sync with your financial accounts and present your financial data in charts and graphs.
According to Microsoft, Money in Excel will be discontinued on the 30th of June, 2023. So, you might be unable to view your financial data on the Money in Excel template.
YNAB Alternatives From Reddit
You Need A Budget (YNAB) enables you to set money goals, take charge of your expenses, and save money. However, there are lots of other software that offer similar services.
According to Reddit, here are the top five YNAB alternatives:
EveryDollar: This budgeting app enables you to account for every dollar you earn. Its subscription costs $12.99 per month.
Mint: Mint provides you with a budgeting plan to help you stay in control of your financial life. It's a free budgeting software connecting your financial accounts and giving you meaningful financial health insights.
Quicken: This budgeting app is suitable for small businesses. Its business pricing plan includes features like custom reports, constant management tools, loan tracking, asset management tool, tax support, customer support tool, and more.
Good Budgets: This budgeting app is compatible with Android and IOS devices. It has a free version, and it is suitable for beginners who want to develop good spending habits.
PocketSmith: PocketSmith is a money management software that syncs with your bank accounts. It enables you to manage your personal finances efficiently. PocketSmith pricing plan starts at $7.50 per month.
If you require more, they include the following;
Personal Capital
Mint: Free (No premium plan available)
Pocket Guard
Qube Money: Comes with a free forever plan. The premium plan starts at $8 per month.
Money Dance
Buxfer
Is There a Free Version of You Need a Budget?
You Need A Budget (YNAB) does not have a free forever version. However, you can access the YNAB for 34 days without paying a fee.
The 34-day free trial period offered by YNAB allows you to access all the tools and features provided by YNAB without commitment.
After your free trial on YNAB, you can choose to subscribe to the YNAB premium plan, which costs $14.99 per month if you choose a monthly plan, and $8.25 per month when you subscribe to an annual plan. The annual plan allows you to save $80.
What's Better, Mint or YNAB?
Mint and You Need A Budget (YNAB) are two of the best budgeting apps in the market. Although they offer a similar function, they both come with unique features.
This unique feature makes it difficult to point out which one of them is better than the other. Instead, this decision can be based on an individual's preference.
YNAB is a paid app that allows you to manage your finances and plan for the future. Although it is easy to set up and use, beginners will struggle to get used to the budgeting process.
Mint, on the other hand, is a free-to-use budgeting application. There are no premium versions; however, it comes with ads. In addition, Mint comes with beginner-friendly features, categorizing your financial data to give you meaningful insight into your financial life. If you're not satisfied with either, you can check out some mint alternatives.
Is YNAB Overpriced?
You Need A Budget YNAB costs $8.25 per month when you subscribe to an annual plan and $14.99 per month when you subscribe monthly. This amount is worth the value of service you get to receive from YNAB.
Is YNAB Better Than Every Dollar?
YNAB and EveryDollar are budgeting apps that keep track of your finances and help you to create effective budgets. They are both unique in their own sense.
EveryDollar is great for beginners who need a simple budgeting app to keep them on track with their finances. Its tools are easy to use and beginners friendly.
On the other hand, you Need A Budget (YNAB) offers more advanced tools and features. So it's suitable for professionals who are intentional about their finances.
In terms of pricing, EveryDollar is better. EveryDollar costs $12.99 per month, while YNAB costs $14.99 when you subscribe to a monthly plan.
Some Frequently Asked Questions On Tiller Money Reviews
How Much Does Tiller Budget Cost?
Tiller Money costs $79 annually and $6.58 per month. It also offers a 30-day free trial period that allows you to test the waters before subscribing to a paid plan.
How does Tiller connect to banks?
Tiller Money provides a simple way for users to connect their financial accounts to their personal finance spreadsheet. This is done with the help of their data aggregation partner, Yodlee.
Yodlee supports a wide range of financial institutions, including credit unions, banks, retirement funds, and home loan accounts. With Yodlee aggregating data for over 20,000 institutions, many of which are supported by Tiller, users can easily import their financial data. They also gain a comprehensive overview of their financial situation.
Is Tiller Money an application?
Yes, Tiller Money is a personal finance app that automatically imports your banking data into Microsoft Excel or Google Sheets. From there, it offers various pre-formatted templates to assist you in managing your finances.
How do you use Tiller Savings Budget?
To use Tiller Savings Budget, start by adding categories and budget values to the Categories sheet as you would for the Tiller Foundation Template. Then, enable or disable tracking of "rollover" savings in particular budget categories by selecting "Savings" in the Track column.
Is Tiller Money trustworthy?
Yes, Tiller Money is a reputable and dependable financial planning and budgeting software offering users a unique budgeting approach using spreadsheets. In addition, the platform offers a wealth of features, including automatic data population, customizable budget sheets, daily email summaries, and simple pricing.
Who owns Tiller money?
Tiller Money, which was established in 2015 by Peter Polson as a mobile application, took a different direction after conducting market research interviews with potential customers. After that, Polson concluded that there is comfort in familiarity.
What is Tiller versus Money in Excel?
Tiller is similar to Money in Excel in that it allows you to link your financial accounts to your spreadsheets and securely import your daily transactions, complete with customizable transaction categories.
Is Tiller superior to Mint?
Mint is the preferred option if you're looking for a free budgeting app that allows you to track your expenses from your phone easily. However, if you're willing to pay a small monthly fee for ad-free software and want more flexibility and control over your budget, Tiller is the better option.
However, the tools and features offered in a paid app cannot be compared to that provided in a free app. Nevertheless, they are two of the best budgeting apps.
Why isn't Tiller Money free like Mint?
Now, you may be wondering why Tiller isn't free like Mint. The reason for this is that Tiller Money does not include any advertisements. On the other hand, Mint often recommends various products and services as a means of generating revenue.
What is Tiller Money Labs?
Tiller Money Labs serves as a platform for the company's experimentation. This section provides access to templates, tools, and add-ons that are supported by the community, allowing you to customize your Foundation Template.
Is Tiller Safe
Unlike other financial apps that sell customer data to third parties, Tiller Money is different. First, it comes with one of the best site security; It uses 256-bit AES encryption to protect your financial data – 256-bit AES encryption is the most challenging and complex encryption to unravel.
In addition, Tiller can't store or view your financial information since it uses Yodlee's API to access your data. Yodlee is one of the most trusted APIs used by one-third of the largest banks in the United States.
Tiller also uses a two-step verification process that is built around Google. This verification process gives only you the ability to sign into your account.
Even when your financial data are pulled into a Google or Microsoft spreadsheet, they stay private and can't be viewed by anyone. However, you can choose to share your information with close friends or accountants with the collaboration feature in Google sheets.