On average, a movie ticket will cost you $8.97! If you go to the movies rather often, the total expense you make will quickly add up. This problem can be solved with a MoviePass Membership.
With this service, you can have access to countless cinema movies without having to pay much.
This article will cover all you need to know about MoviePass including its mode of operation, how legit it is, and the theatres that accept MoviePass Membership.
What is the MoviePass?
MoviePass is a service that enables you to access theatre movies at a discounted rate. Members of this service pay a monthly subscription fee of $9.95 – With this subscription, you can access countless cinema movies.
This platform, which is home to over 2 million users, is similar to Netflix. But rather than allow you to stream movies on your phone, it gives you access to movie theaters.
MoviePass was established in 2011 and has continued to solidify its presence.
How To Use MoviePass?

Here's how to get started with MoviePass:
Step 1: Sign up
step 2: Activate your card.
Step 3: Get your Tickets
Sign up
Visit the official MoviePass site and sign up to create an account. To sign up on MoviePass, your mobile device must have an operating system that is iOS 10.2 or higher or Galaxy 5.0 or higher.
To be eligible, you need to be above the age of 18. You need to also provide personal information about yourself like date of birth, name, email address, and more.
MoviePass requires that you fill in your shipping details, this makes it easy for your membership card to be mailed to you. It takes 7 to 10 days for the membership card to arrive in a location.
Activate Your Card
Upon receiving your MoviePass card, you'll have to activate it with the MoviePass app.
The MoviePass app requires access to your camera. You'll also have to enter the last 4 digits of your bank card into the MoviePass app.
Once the card is activated, you'll be notified by the app. If you have problems activating the card, visit the support section in the app.
Get your Tickets
Once you have subscribed to a monthly plan, the next step is to purchase movie tickets.
Here's a step-by-step guide on how to purchase movie tickets on MoviePass:
Step 1: Open the MoviePass app, and search for movies that are of interest to you. The search bar will show you movies that can be accessed via MoviePass and the cinema to watch it
Once you select a movie, click on the "Check In" box that appears.
Step 2: After checking in with your account, visit a cinema close to you and show your MoviePass membership card to the ticket agent.
After the ticket agent swipes your card, a ticket will be issued to you.
After clicking on "Check-in", you have 30 minutes to show and swipe your MoviePass card at the Cinema. If you want to cancel your movie, click on the "check-out" button at the bottom of the page.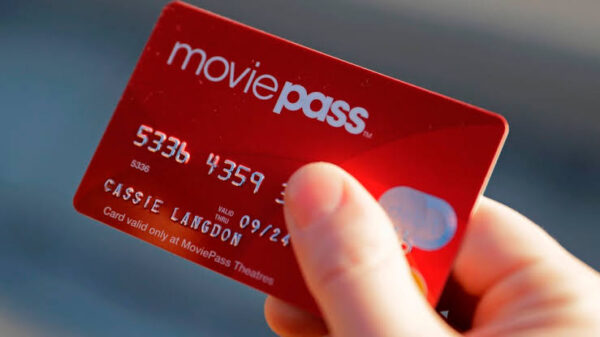 E-Ticketing
E-ticketing is also available on MoviePass. This gives you the opportunity to book your seats before you even arrive at the theatre.
This ticketing system makes your ticket available before you arrive at the cinema. However, not all cinemas adopt this system.
Here's how to get E-tickets:
Step 1: Open the app and choose any cinema that accepts E-tickets around you.
Step 2: After this, a film list will now be displayed to you. Select the performance time that most appeals to you and proceed to verify your check-in.
Step 3: You will get a redeemable code after you have confirmed your "check-in" status. In order to get your reservation from the kiosk or the box office, you will need to produce this code.
Is MoviePass Legit?

Yes! Since its inception in 2011, MP has been covered by major news publications such as Forbes, CNN, & Business Insider.
MoviePass is legit and does not carry out fraudulent activities.
Pros & Cons
The following paragraphs highlight the benefits and drawbacks of MoviePass.
Pros– Inexpensive
With MoviePass, you can access as many movies as you want for $9.95.
Cons– MoviePass only allows access to one movie a day. It also restricts what you can watch.
MoviePass membership does not allow access to 3D, IMAX, or ETX/PRT content.
Conclusion
The cheap service offered by MoviePass makes it financially advisable to the cinema on a regular basis.