Many are in search of the fastest ways to sell books online for cash.
According to UNESCO (United Nations Educational, Scientific, and Cultural Organization), the United States publishes more than 300,000 books a year.
This statistic doesn't take into account the thousands of self-published books on Amazon KDP and eBay.
With the multiple books being published daily, it is simple for you to accumulate a large number of books at home.
Here are two sites where you can easily sell your old and used books in exchange for cash
BookScouter
BookScouter is a great site for selling your books. This website enables you to enter the ISBN of your book. After doing this, the search engine on BookScouter will scan over 40 book buyback sites in order to help you find sites that will pay you the most for your book.
It has a mobile application that is compatible with Android and IOS devices.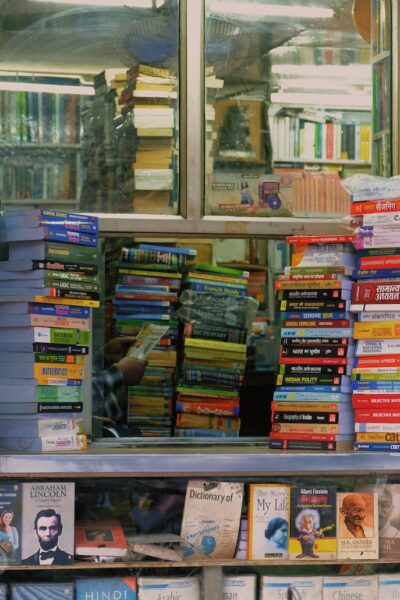 Cash4Books.net (Cash for Books)
This website buys secondhand books directly from the owners, and it enables you to easily complete the process of selling a book.
When you visit Cash4Book.net, you'll find a form that is displayed at the center of the page fill it out and submit it. The ISBN of your book should be entered. After this, input the price you want for the book.
Fill out the form with your contact information and choose a payment method like PayPal or cheque.
Print out a mailing label or ask for one from the website. Once it is sent to you, mail the book to be sold to the address shown on the shipping label or envelope.
Once your books have been received, you will get the payment within three business days.
You can decide to purchase books from thrift stores, yard sales, eBay, and Craigslist. When this book is purchased, you can resell them online for a profit.
There are ways you can get books for free. You can ask a family member or friends for their used books. You can also check out classified sites like Craigslist for free books.
Craigslist has a free section. This section enables you to find free books and other materials. With Craiglist, you can create your own ad that offers to pick up secondhand books for free.
Look for secondhand books at thrift shops or garage sales, where you may get them for free cents.
Things to Keep in Mind When Buying a Book
Before you purchase a book, check to see that it is in excellent shape.
It is normal to find a certain amount of wear and tear on secondhand books. But when buying a book, check out for ripped or missing pages, substantially damaged covers, and permanent marks – all of this renders a book unusable for purchase.
The majority of buyback firms will send you a pre-paid shipping label. Nevertheless, it is your duty to ensure that the books are packaged properly. Books that have been damaged in transportation are unlikely to be accepted