Last updated Mar. 12, 2023 by Peter Jakes
A new school year means you'll have to start thinking about how you'll pay for tuition if your financial aid package doesn't cover the entire cost. This is already a difficult situation without having to factor in the price of textbooks. We have listed the 10 Best Websites To Buy Cheap College Textbooks(Buy Used Textbooks)
Nonetheless, textbooks are required for all courses, so there is no way around having to read them.
Consider the possibility that you don't have to rely on the expensive textbooks available at your campus bookstore. Instead, you can discover the finest websites to purchase college textbooks and take advantage of incredible discounts.
Here are the 10 Best websites To Buy Cheap College Textbooks and used textbooks to check out to help you start the year off with extra money in your pocket.
Related: 15 Ways to Make Money in College (#11 Will Be Your Favorite)
10 Best Websites To Buy Cheap College Textbooks (Buy Used Textbooks)
1. Chegg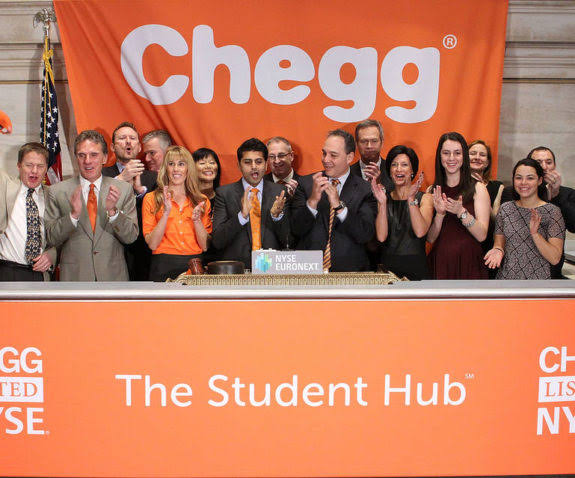 There is a good reason why Chegg is one of the most popular locations to purchase used textbooks. All your textbooks may be rented, and you will get free shipping when you make your order after the semester.
Getting free stuff is a dream come true when you're in college.
They also feature coupons directly on their webpage, which allows you to save even more money.
If you decide you no longer want your purchased used textbooks, later on, Chegg will buy them from you regardless of whether you purchased them from them or not.
2. Book Rental Services on Campus
If you're apprehensive about renting your textbooks rather than purchasing them, Campus Book Rentals may help set your mind at rest. They make it simple for you to look for and buy the books that you need to read.
You must return them in excellent shape, although this does not exclude you from highlighting essential information. It's likely that the person who had the textbook before you did it on their own.
3. Amazon
Amazon is a one-stop shop for just about everything, including a large selection of textbooks. In the same way that most businesses on this list do, you may buy, rent, and sell books.
As a student, you are also eligible for the Amazon Student program. It's like a discounted version of Amazon Prime, but you'll still be able to use many of the perks that come with it. All you'll need for this is a student email account, which can be obtained online.
4. Textbooks.com
Purchasing textbooks might be time-consuming, but textbooks.com makes it much simpler. It features a straightforward search option that you may utilize to locate what you're looking for.
The website offers a large selection of textbooks that are far less expensive than those available elsewhere.
There is no need to go anywhere since you can rent, purchase, and sell your books on this website. In addition, you will get free textbook delivery if you spend more than $25 on them as a little bonus.
5. Better World Books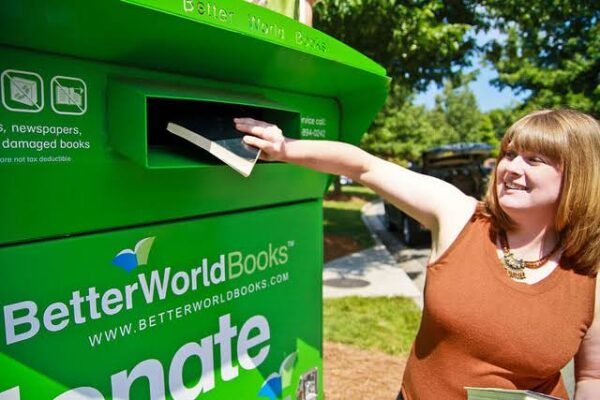 Better World Books allows you to receive the textbooks that you need while also contributing to a worthwhile cause at the same time. In addition, they accept old books, which helps to keep them out of landfills.
They also support a large number of literacy programs across the globe.
Every time you buy a book from the site, they give a copy of the book to someone in need. Lastly, as if all of this wasn't enough, their book prices are very competitive.
Related: 10 Best Legit Online Jobs for College Students (to Make Easy Money)
6. AllBookstores.com
It is a website that sells books.
Have so many book-related websites to pick from that it's challenging to decide? Try AllBookstores.com if you're looking for a used book store.
A price comparison engine will help you locate the cheapest book from various sources such as Barns & Noble or Amazon.
Things are kept quite basic by the layout. It displays the books and websites side by side so that you can view everything at once and make comparisons.
7. ValoreBooks
Occasionally, purchasing a new book is less expensive than buying a used book. Not all of the time, but on occasion. If this is the case, Valore will inform you accordingly. In addition, it displays the price of a new and used book, allowing you to compare the two.
The rates you'll discover on Valore are also not too shabby, to put it mildly. Enter the book's title, the author's name, or the ISBN to start.
8. Cheapesttextbooks.com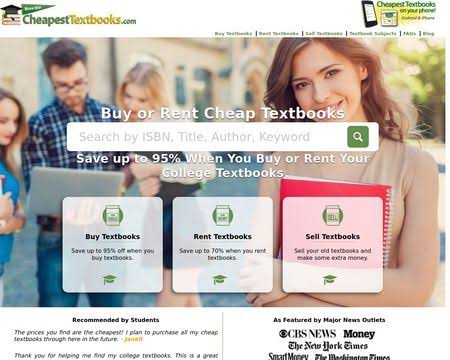 It is a website that provides discounted textbooks. Cheapesttextbook.com operates similarly to AllBookStores.com.
You may begin your search by starting with the author's name, a term related to the book, the title, or its ISBN.
It will bring up pricing from merchants worldwide, allowing you to discover the most excellent deal possible.
If you want to purchase, sell, or rent textbooks, you may do so on this site, which is similar to some of the other alternatives on our list in that you can do all you need to accomplish in one place.
9. CampusBooks.com
Founded in the 1990s, CampusBooks.com is a leading provider of educational materials. Your textbooks are available for purchase, rental, and sale, and you may get significant discounts.
The prices shown on the website have been adjusted to account for discounts, allowing you to see exact pricing immediately.
If there is a flaw with CampusBooks, any coupons you find are only valid on their website.
10. eCampus.com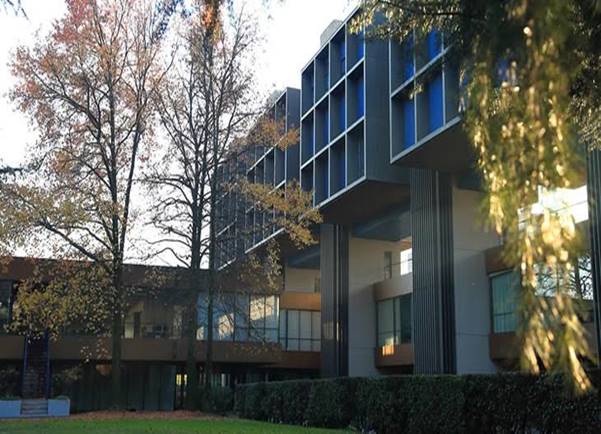 It is an online learning platform. Book rentals and a repurchase option are available via eCampus.com. Their rates are reasonable, but you'll have to spend at least $59  or so before eligible for free delivery.
If you're obtaining all of your books from one place, you will spend that money anyhow. In addition, eCampus offers a generous rewards program that allows you to save even more money.
Don't miss this: 10 Best Free Audiobook Sites Where You Can Download & Listen to 1000s of Titles for Free (Legally)