Last updated Mar. 12, 2023 by Peter Jakes
10 Best Sites for Free Printable Grocery Coupons (Manufacturer & Store Coupons)
When you're about to pay for groceries, your face is blank. Unfortunately, despite our best attempts to save money on groceries, many of us find ourselves in this situation from time to time.
They advise making a grocery list and following it religiously as a remedy. For grocery and food coupons you can print, we recommend the following resources
10 Best Sites for Free Printable Grocery Coupons (Manufacturer & Store Coupons)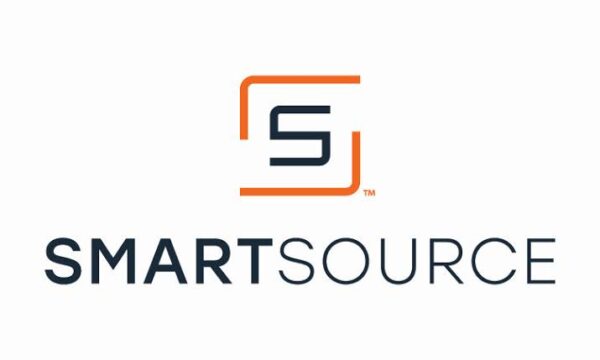 SmartSource is an excellent resource for supermarket coupons. There is
always a new set of coupons available, so you'll always be able to find the latest deals. Coupons for famous companies, including General Mills and Kraft, may be found.
You may also download SmartSource's Android grocery coupon app here. You may download the iOS app here if you want to use it on your phone.
Printable food coupons are available through SmartSource.Acquiring "clip-free" coupons is also possible by signing up and entering a shopper card. Then, using your credit or debit card at the register will immediately apply any coupons you have.
2. CoolSavings
CoolSavings is a great place to get huge savings on various items. In addition, many supermarket coupons, both printable and online, may be found on this page.
One of the most incredible places to get printable grocery coupons is the website's daily deal section, which is constantly updated.
Related: 45+ of The Best Apps For Saving Money
Using CoolSavings to find and print coupons is a breeze, making this platform one of the handiest on this list.CoolSavings has a wide variety of printable coupons, but they also have a decent selection of coupon codes that may help you save money, such as free delivery.
3. Grocery Smarts
Grocery Smarts offers a wide range of money-saving bargains and discounts. To help you save money, this website compares grocery shop specials with available coupons.
Grocery Smarts is designed for those who wish to maximize savings by combining in-store promotions and deals with manufacturer coupons. In addition, you'll discover a slew of grocery list printables here.
Grocery Smarts is the most difficult to use or browse on this list. Group A, B, C, and Singles are the four categories into which the coupons are separated.
Related: 10 Best Free Personal Finance Software (2022 Update)
When you first visit the site, you could be perplexed by all this. Condiments, laundry, and dessert coupons may all be found by searching for them by kind of product on the coupon website. You may find coupons on the company's website or download the Android app here.
4. The Grocery Coupon Network.
The Grocery Coupon Network is excellent for getting the most current discounts. Its coupons are updated hourly, so you'll always get the most recent savings.
The site offers printable food coupons, as well as coupon codes. In addition, more than 35 grocery shops, including Walmart and Kroger, participate in weekly coupon pairings on the website. As stated on the site, the Grocery Coupon Network helps the typical household save $56 monthly.
Related: 7 Ways to Get Free Christmas Toys & Gifts for Low-Income Families
5. The PPGazette
PPGazette is a beautiful place to find supermarket coupons and deals that can be stacked. In addition, you may use it to locate coupons from around the internet, including shop and manufacturer coupons.
To find a particular product or brand, you can type in a search term or browse the site's coupons. Using PPGazette is an excellent option if you don't have the time to explore the internet for the most incredible deals on your purchases.
6. RedPlum
You've probably seen those RedPlum Coupon Books in the newspaper or received them in the mail, right? The online version of this website is, in a sense, the same.
Even though it's not as well-known as Coupons.com, RedPlum is one of the most fantastic places to find coupons for your grocery store.
There are two types of coupons on the website: "Printable" and "Downloadable." You may clip and use the printed vouchers at the supermarket. If you've registered your grocery loyalty card, you may add printable coupons to it.
Related: 7 Best Places to Sell Gift Cards for Cash (in 2022) Online & Near You
RedPlum's coupon selection may not be as extensive as other discount sites, but it's still worth a look. Even though there are just a few coupons to choose from, the savings are substantial.
7. Mambo Sprouts
Check out Mambo Sprouts if you're interested in organic food. You may get guidance, information, and recipes geared toward organic food on this site.
Coupons for organic products are also available on the site. In addition, there are both printable and e-coupons that can be found on the website.
With good reason, Coupons.com is one of the most popular and well-known coupon websites. With so many coupons, you can nearly always find one for a product you often use.
Coupons can be downloaded and printed, or they can be redeemed digitally. As a result, whether you shop online or in-store, Coupons.com is a must-have resource.
CouponMom is another excellent source for supermarket coupons. Printable coupons for groceries and laundry may be found on this well-known website. It also provides discounts for local pharmacies.
Related: 8 Cheapest Grocery Stores Near You: Shop Quality Food on a Budget
This site is unique because it gives coupons sorted by state to get a wide variety of offers in your area. In addition to offering a wide range of discounts, the website has been featured on The Today Show and CNN.
10. Valpak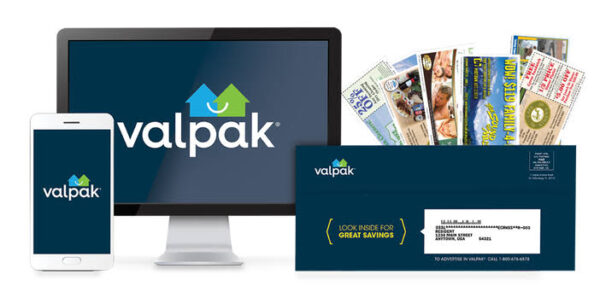 You may discover coupons for everything from pet food to pizza at Valpak. In addition, coupons for well-known companies may be printed on the website. Their coupons cover various grocery retailers in the United States and Canada.